Collecting Bug – Decorating with Vintage Cameras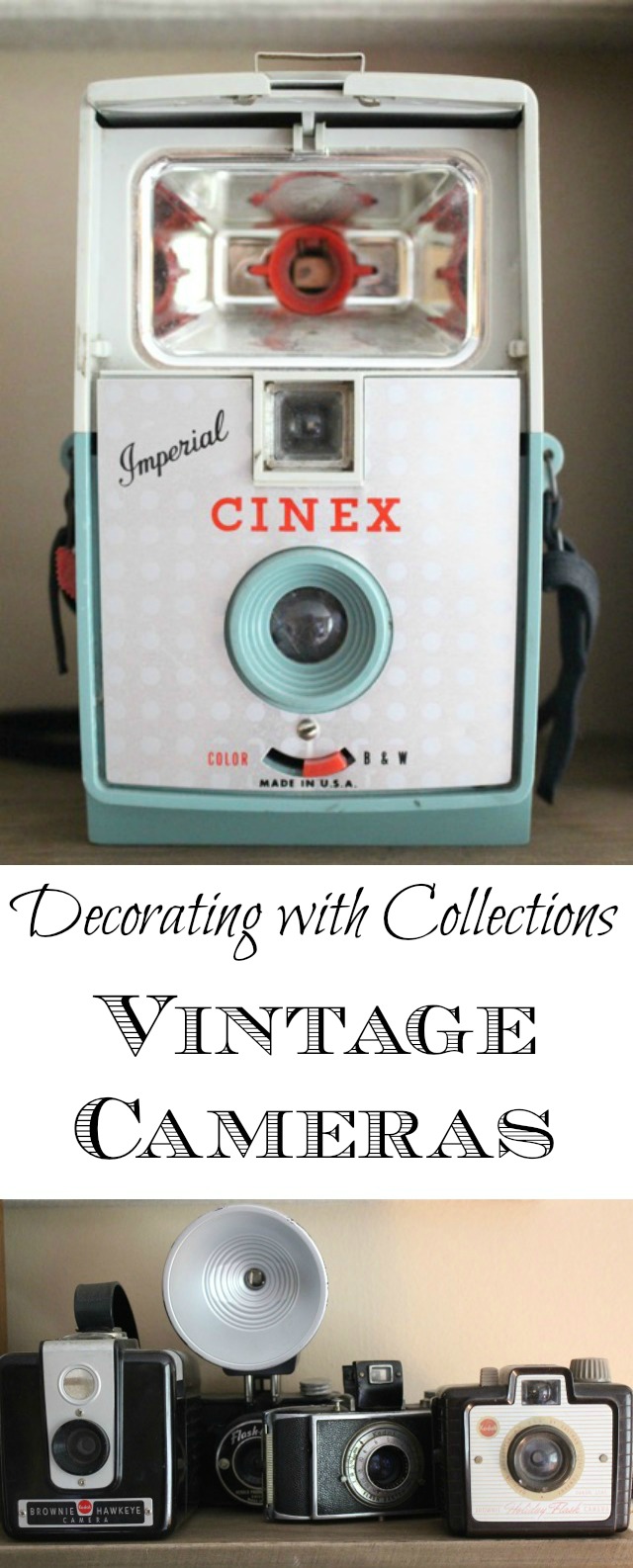 Say Cheese! Today's Cool Collection is all about old cameras.
Amy of My Life From Home has been an avid photographer since she was a kid so starting a camera collection was a natural fit.
"Cameras are perfect for displaying alone in a vignette or in groupings. They pair well with any design style and are fun conversation pieces," says Amy.
As long as she can find a wide variety of cameras for her collection, Amy doesn't care whether the camera works or not.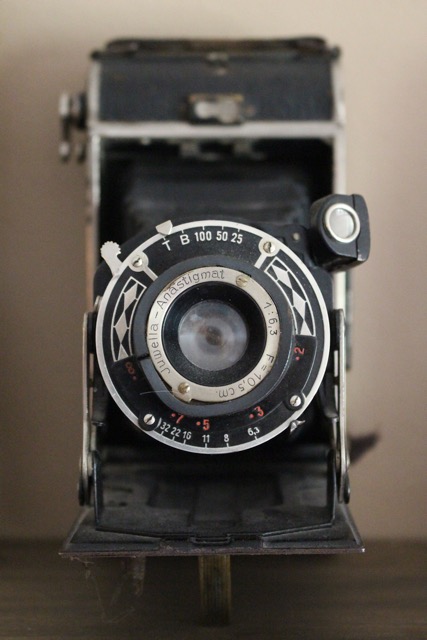 Favorite places to hunt for old cameras are eBay, antique and thrift stores. Amy's tip is to limit yourself to a maximum dollar amount you're willing to spend (she spends anywhere from $5 to $50) so you don't overpay.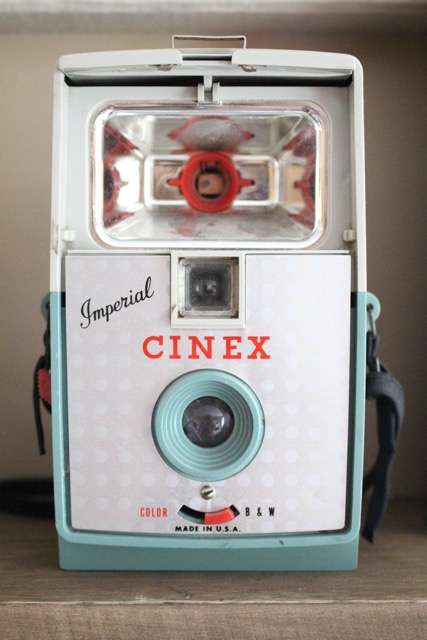 After all, the thrill is in the hunt!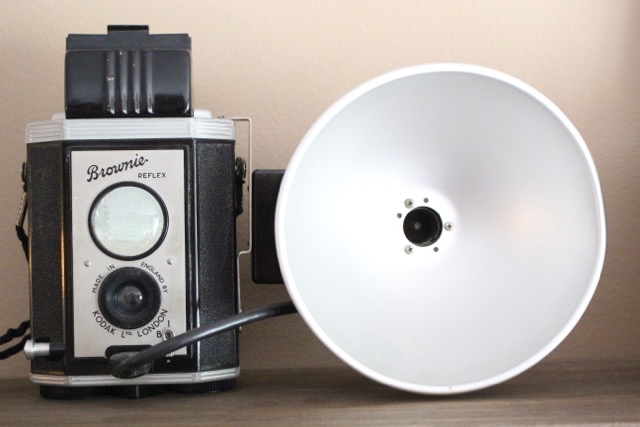 Amy loves decorating with vintage cameras and displays her 10 cameras as a group along with framed maps of her favorite places to travel.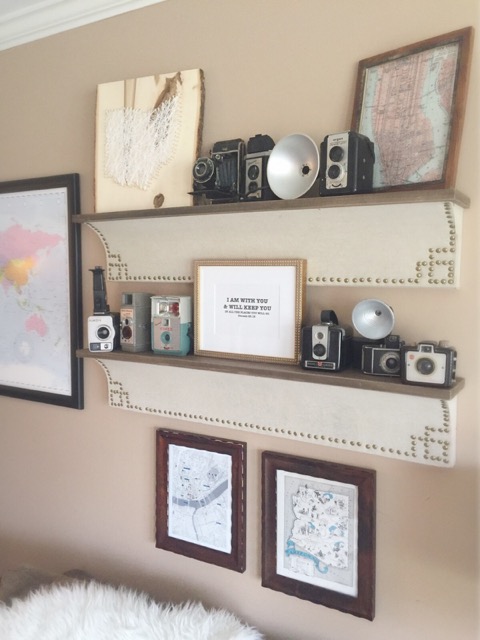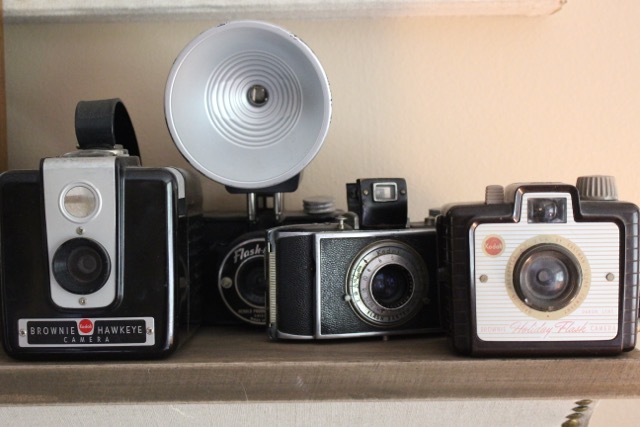 I just love Amy's collection! Makes me want to find my lone vintage camera some playmates!
Check out more of my Cool Collections HERE.
Make sure to pop over to My Life From Home and see her Spring Home Tour HERE.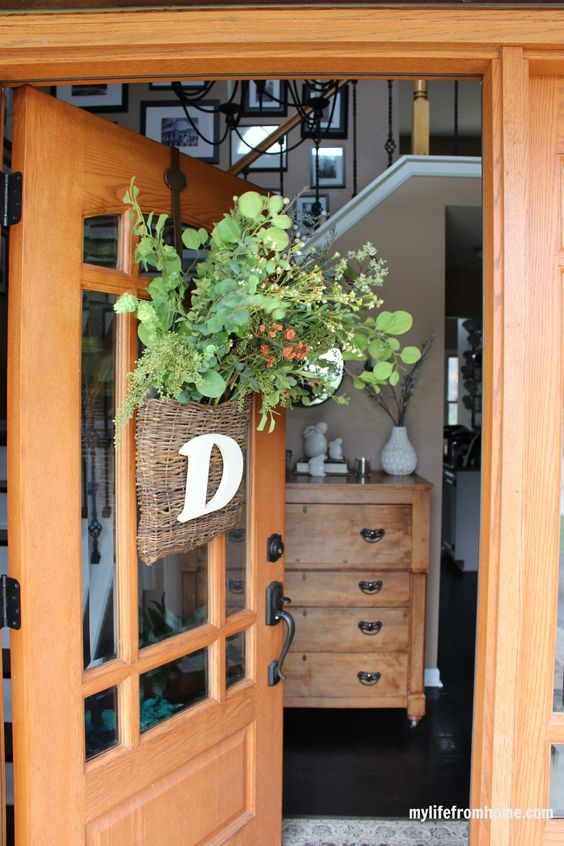 What do you collect? I'd love to know!