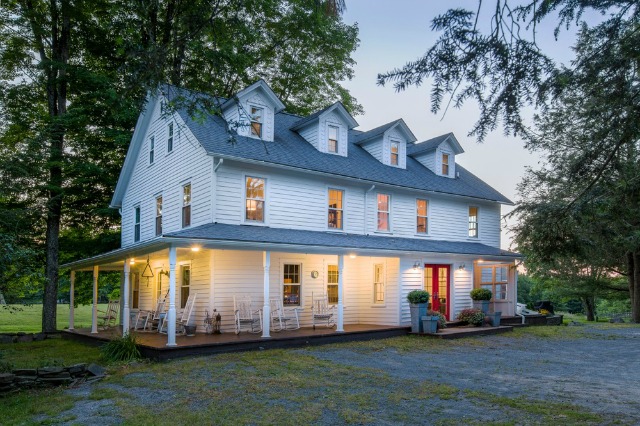 He bought an old farm in Pennsylvania and turned it into a place with personality. The charming white farmhouse comes complete with it's very own red barn that hosts everything from weddings to yoga retreats!
Best part, the farm is for sale – so step right in and tour the Cooper Boone farm. It's the latest home in my Eclectic Home Tour series.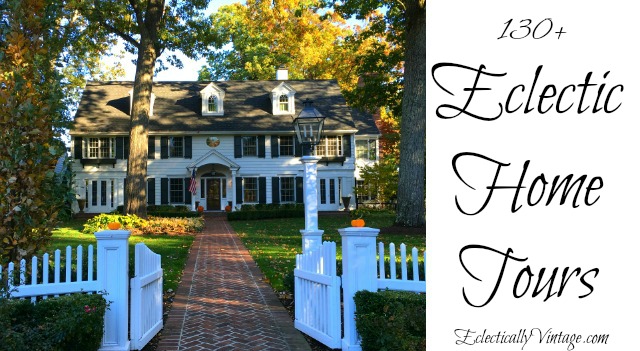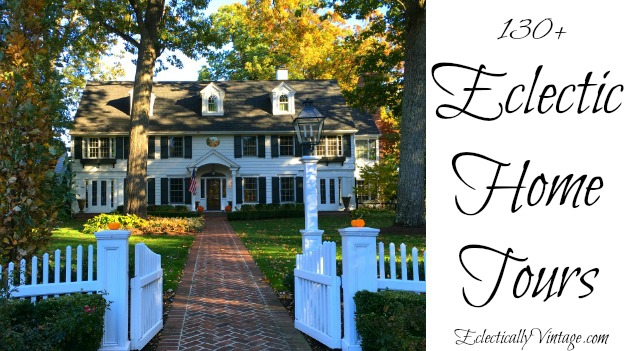 The old farmhouse got a modern update starting in the kitchen. Open shelves display old paintings and signs found a local antique stores.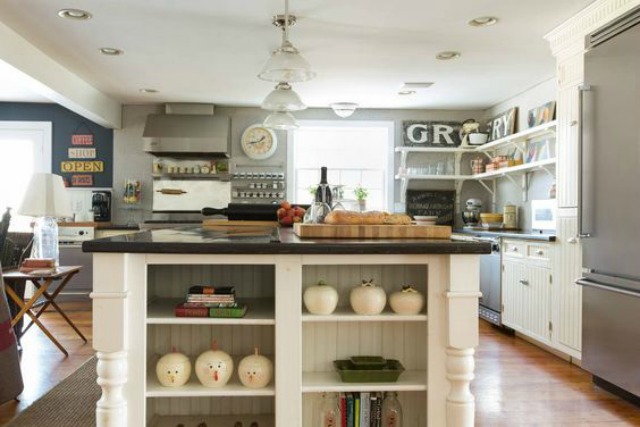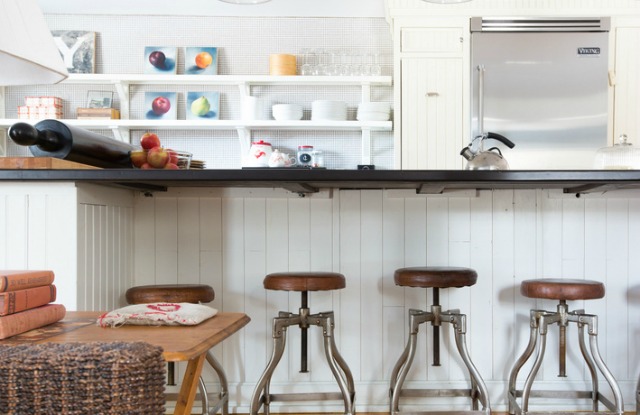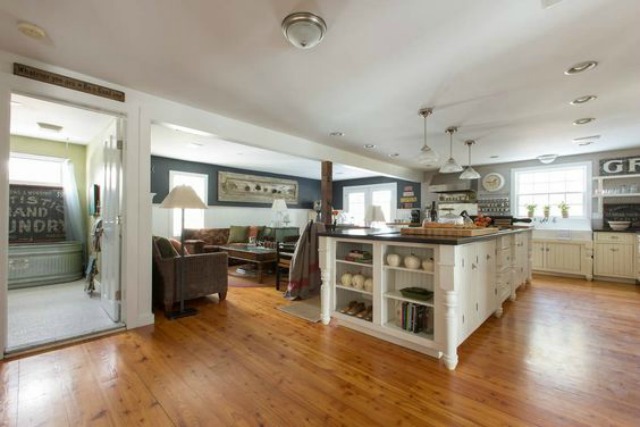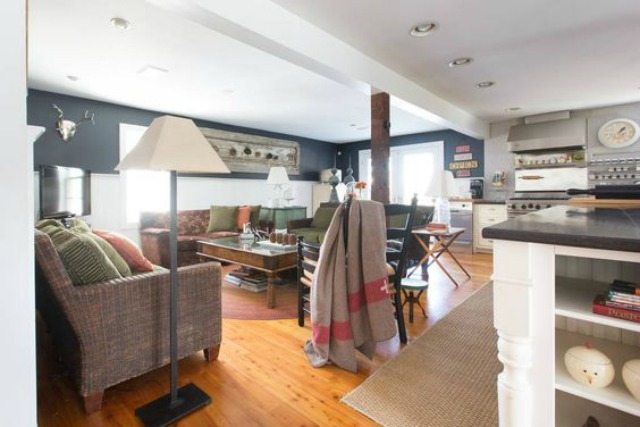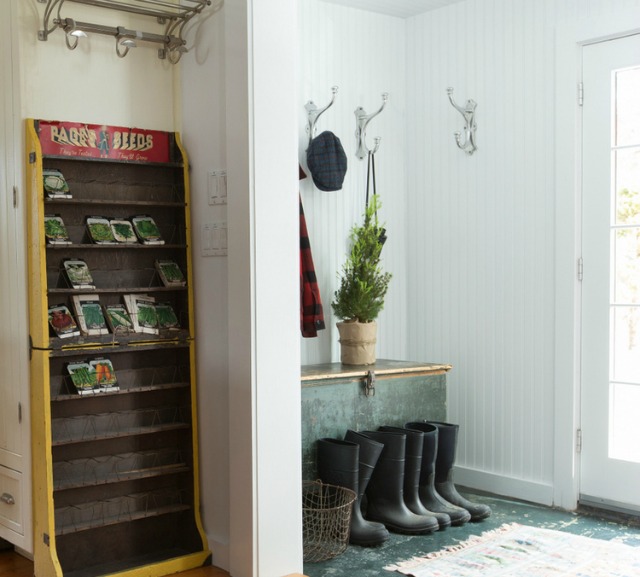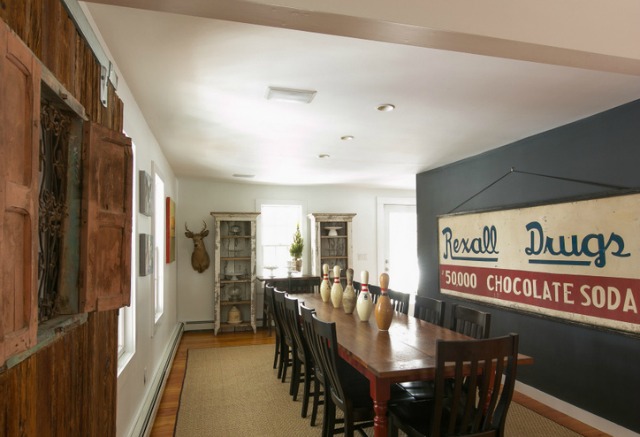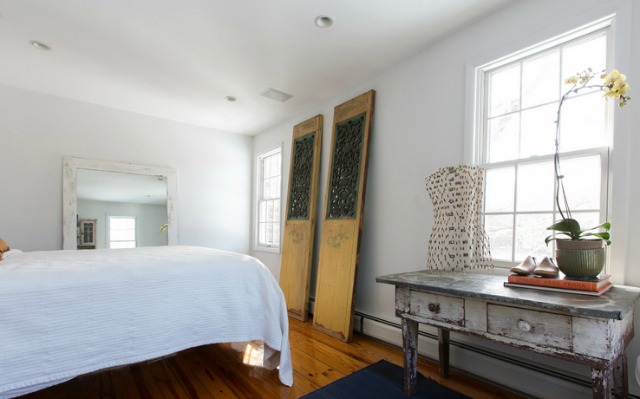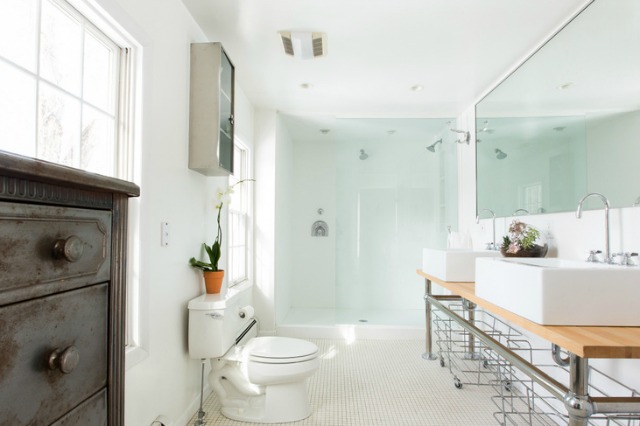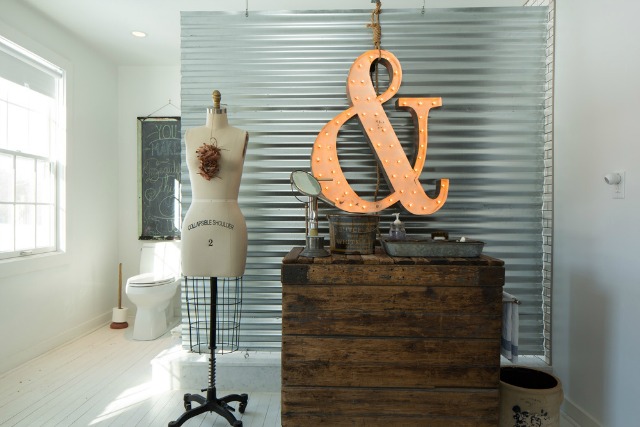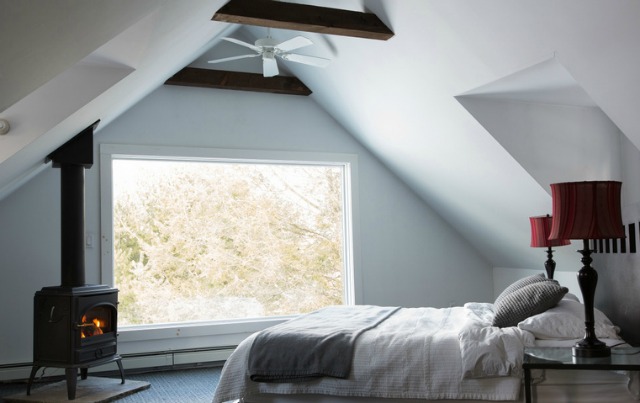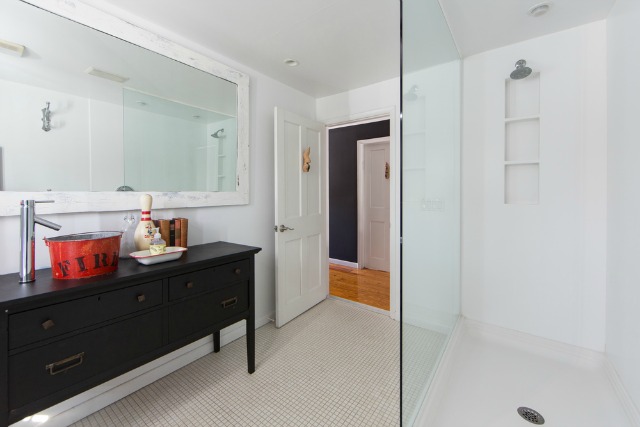 Now let's talk about this barn!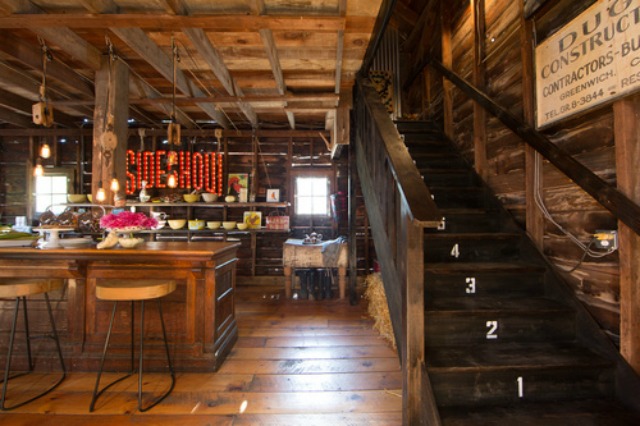 Love the corrugated metal walls.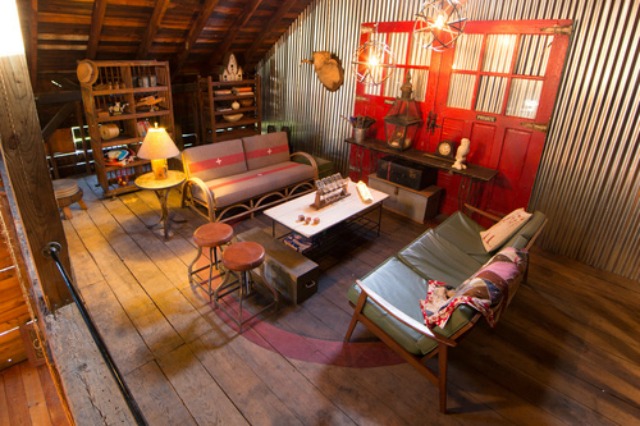 If these walls could talk – so many stories to tell from weddings, parties, retreats and more.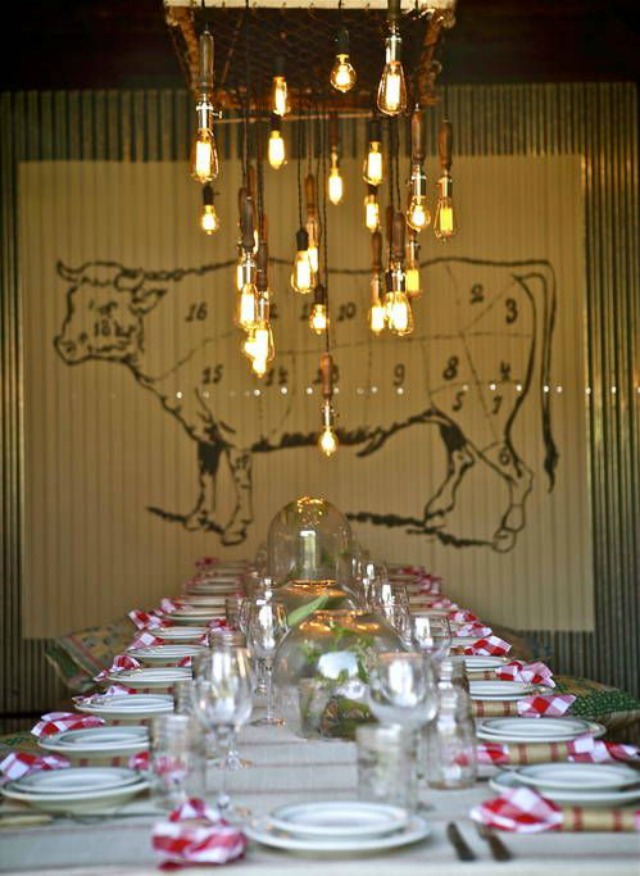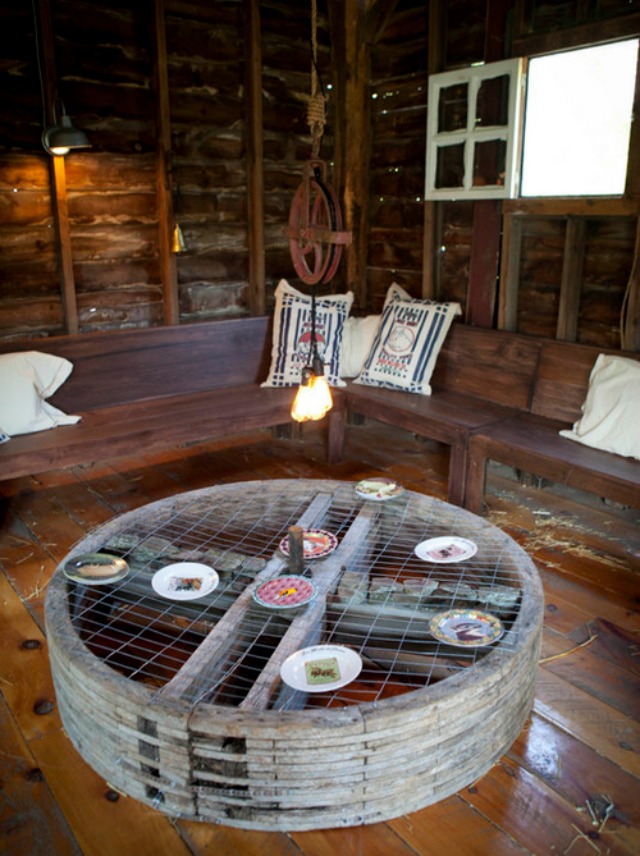 Want to own this farm? It's for sale here.
If you love peeking into homes for decorating inspiration, check out all of my Eclectic Home Tours.