Why Aren't My Hydrangeas Blooming – and How to Fix It!
If you've ever asked yourself, Why aren't my hydrangeas blooming?, you've come to the right place. Learn how to prevent winter kill on hydrangeas. If your hydrangeas look like dead sticks, read my winter kill hydrangeas care tips. This article also discusses ways to protect hydrangeas from cold because winterizing hydrangeas is important for the health of these ornamental shrubs.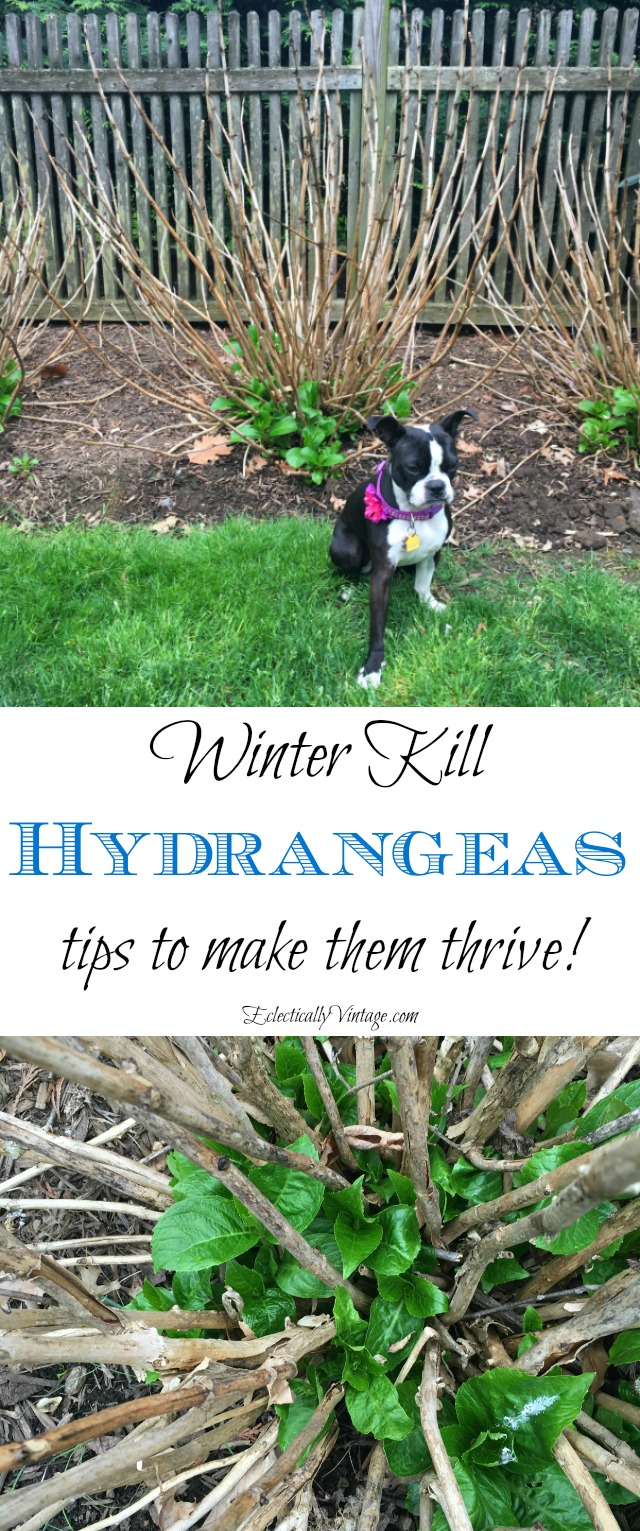 To make a long story short, your hydrangeas aren't blooming because of the harsh winter! If your hydrangeas are pathetic brown sticks like mine, join me in a moment of silence then read on to see what you can do about it.
Frigid winter temperatures, as well as winter winds, can cause winter kill on hydrangeas. The low winter temperatures can kill the plant, or they might die because of drying out caused by winds.
The back story: After two hydrangea-less summers (thanks to the "pro" that mutilated my hydrangeas one spring), I was not happy. Make sure to read this post … When to Prune Hydrangeas, so this doesn't happen to you.
I cried, I prayed, I may have even created a vision board (picture me frolicking through a valley with armloads of hydrangeas in my arms) to will those blooms into happening.
My hopes were dashed when the winter frost wreaked havoc on my sanity and my precious hydrangeas.
So now instead of blooms, or even lush green leaves, I am left staring at ugly brown sticks with not a bud in sight.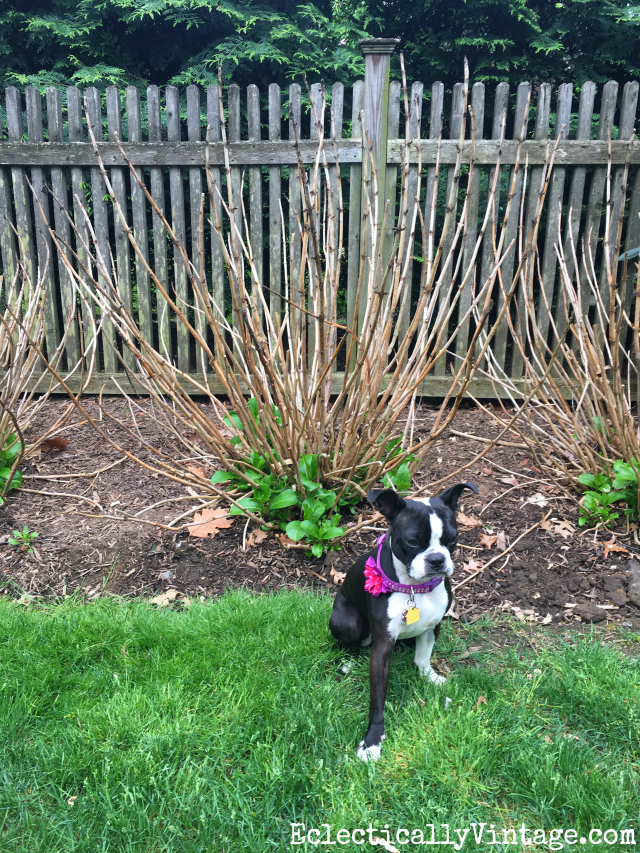 These babies are fighters! Peek deep down into the heart of the sad little hydrangea and you can see its Rocky-like leaves reaching towards the sun.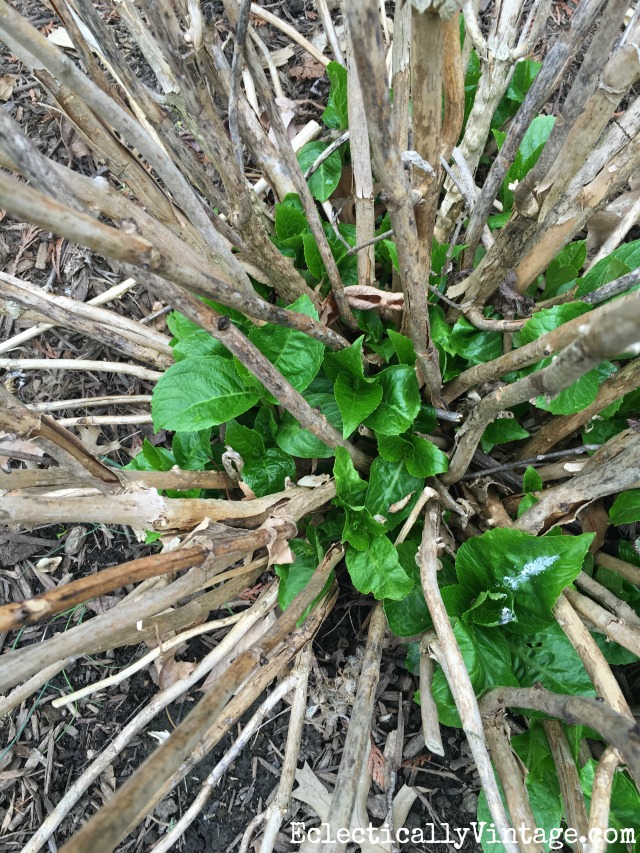 Not exactly a page out of Better Homes & Gardens, my sticks need an intervention.
post contains affiliate links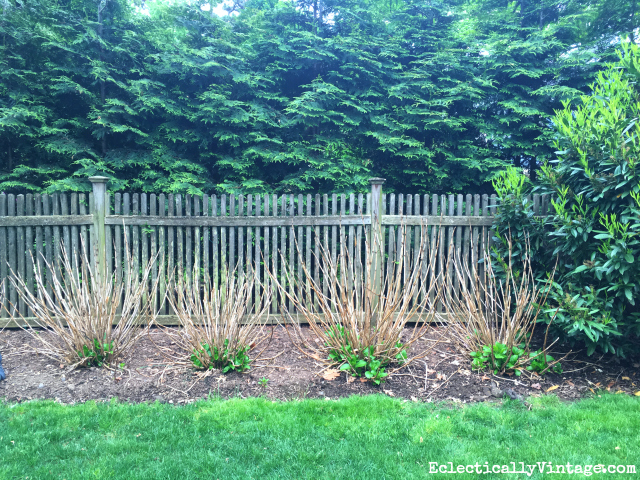 How to Care for Winter Kill Hydrangeas
Hydrangeas are dormant in winter so check your hydrangeas in the spring to see if any green buds are on the brown canes.
Green Buds on Brown Canes – DO NOT CUT the brown branches – they are alive and should bloom. Just prune out the canes that are dead (no green buds on them).
No Green Buds on Brown Canes (buds may even be black) – cut all canes to the base of the plant – making sure to leave the new growth green leaves at the base of the hydrangea.
Note: if you don't have any green buds on the brown canes by mid-May, cut them. 
What to Expect: Your hydrangeas should grow to at least the same size they were last year.
Will they bloom this year? Old wood hydrangeas won't bloom, new wood/old wood hydrangeas may bloom later in the summer and new wood hydrangeas will bloom as usual. Check out this post to learn the different types of hydrangeas.
Winterize Hydrangeas: Lay down a thick layer of mulch or or straw over the root area at the base of the plants to help protect them from the long, cold winter. If you want even more protection for your hydrangeas, cover the bushes with a wire cage, (try building a cage with chicken wire and stakes), then wrap burlap around the cage.
If your canes are dead, you can remove them from the hydrangea.
Make sure your pruning shears are clean and sharp.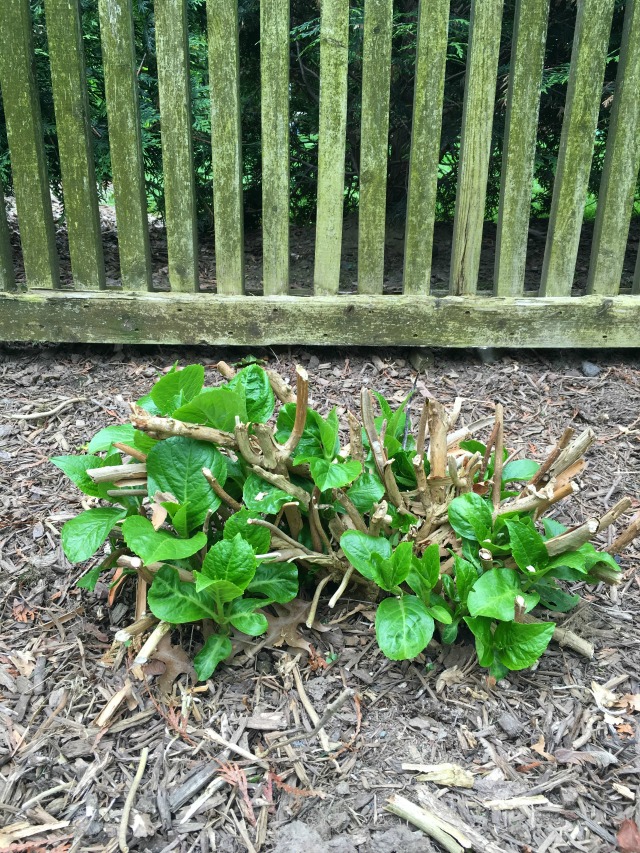 Seventeen of my hydrangeas were affected – can you feel my pain.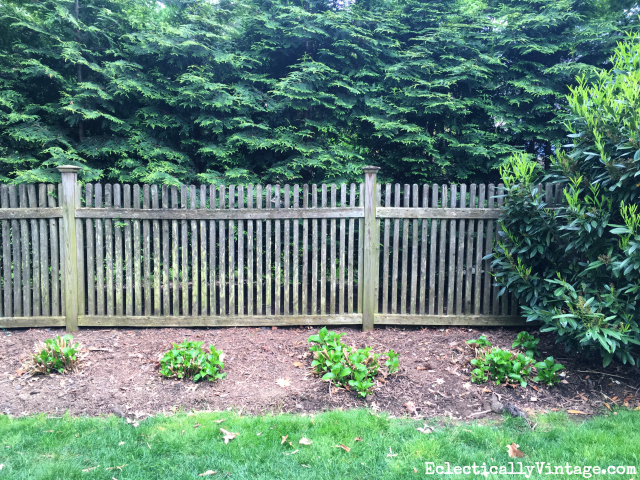 The only one happy about this whole debacle is my dog, Sushi.
The moral of the story – you can't fight Mother Nature and I'll never make another vision board again (thanks for nothing Oprah)!
If you're looking for a unique hydrangea that has reliable, show stopping blooms, you need a Summer Crush hydrangea in your life!
More of my gardening tips …
Here's to having a happy and healthy, hydrangea filled garden. The comment section below is a great place to learn from others who have chimed in or feel free to leave your questions or comments.