Who doesn't love fresh flowers all year long?
I love cutting flowers from my garden and bringing them inside but did you know that when and where you cut hydrangeas can determine whether or not you'll get blooms next year!
Make sure you read my tips on When to Prune Hydrangeas and what to do if you have Winter Kill Hydrangeas.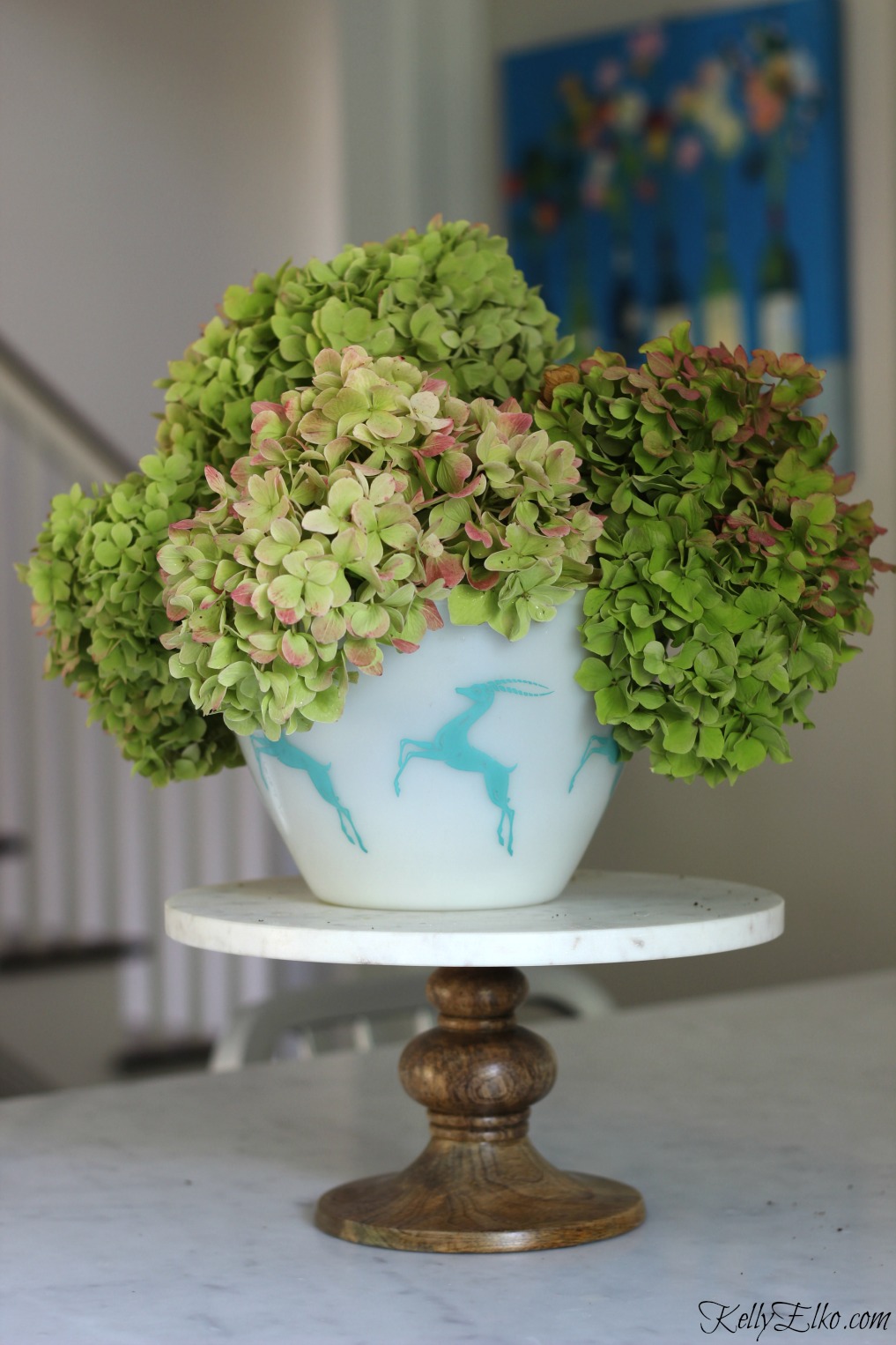 I've teamed up once again with Endless Summer® hydrangeas and have been enjoying them all year long and love that they continue to bloom spring through fall unlike regular hydrangeas that bloom only once.
What's a girl to do with all those hydrangeas? Cut them to enjoy inside of course.
Tip: When cutting blooms for flower arrangements before August, you can cut long stems but when you cut blooms after August 1, it's important to cut ABOVE any buds. Cut short stems so you don't risk cutting off developing buds for next year.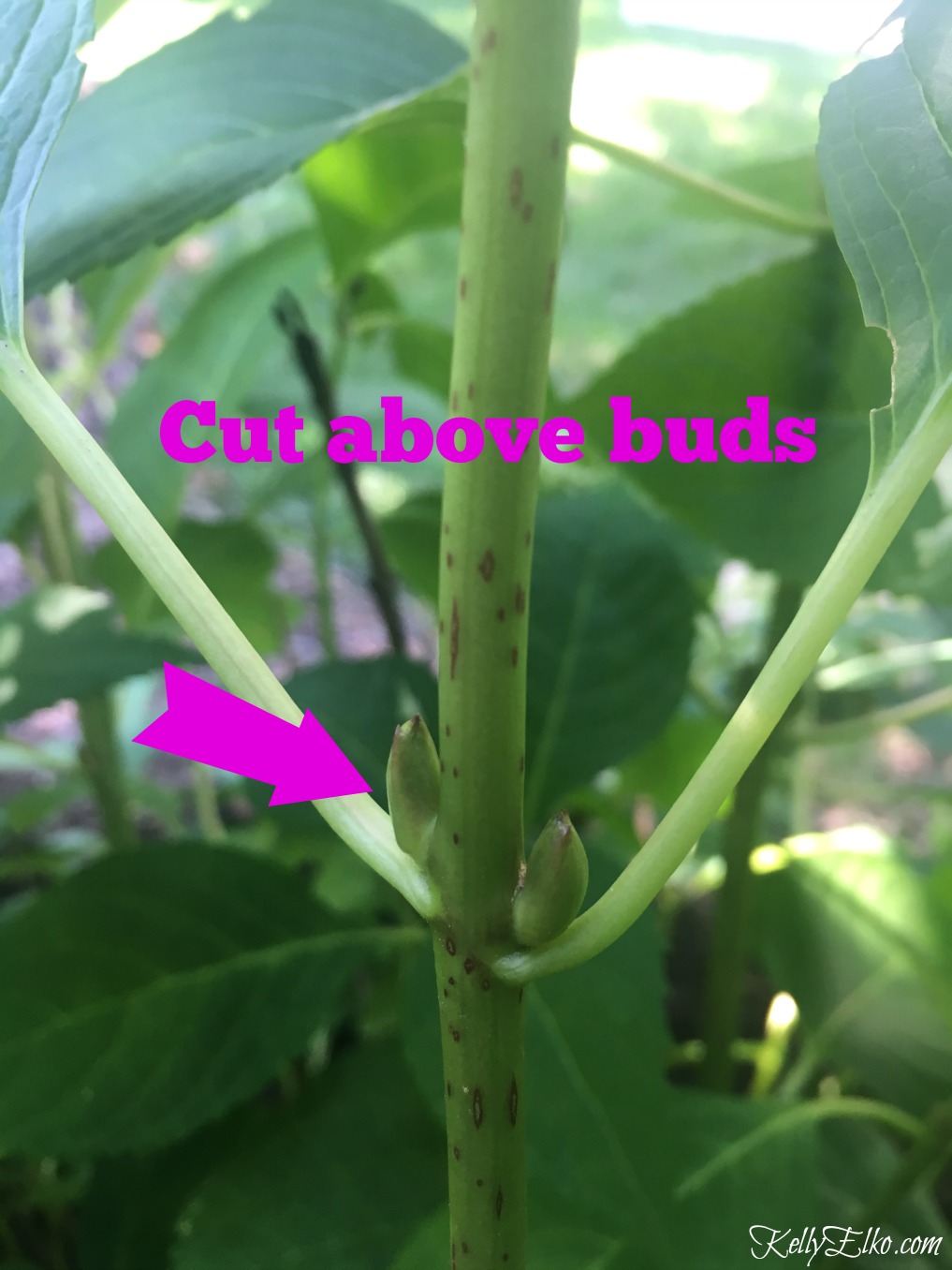 I love the way my hydrangeas change color throughout the year – from vibrant pinks and blues in mid summer (pictured below) to gorgeous deep shades of rust and greens in fall.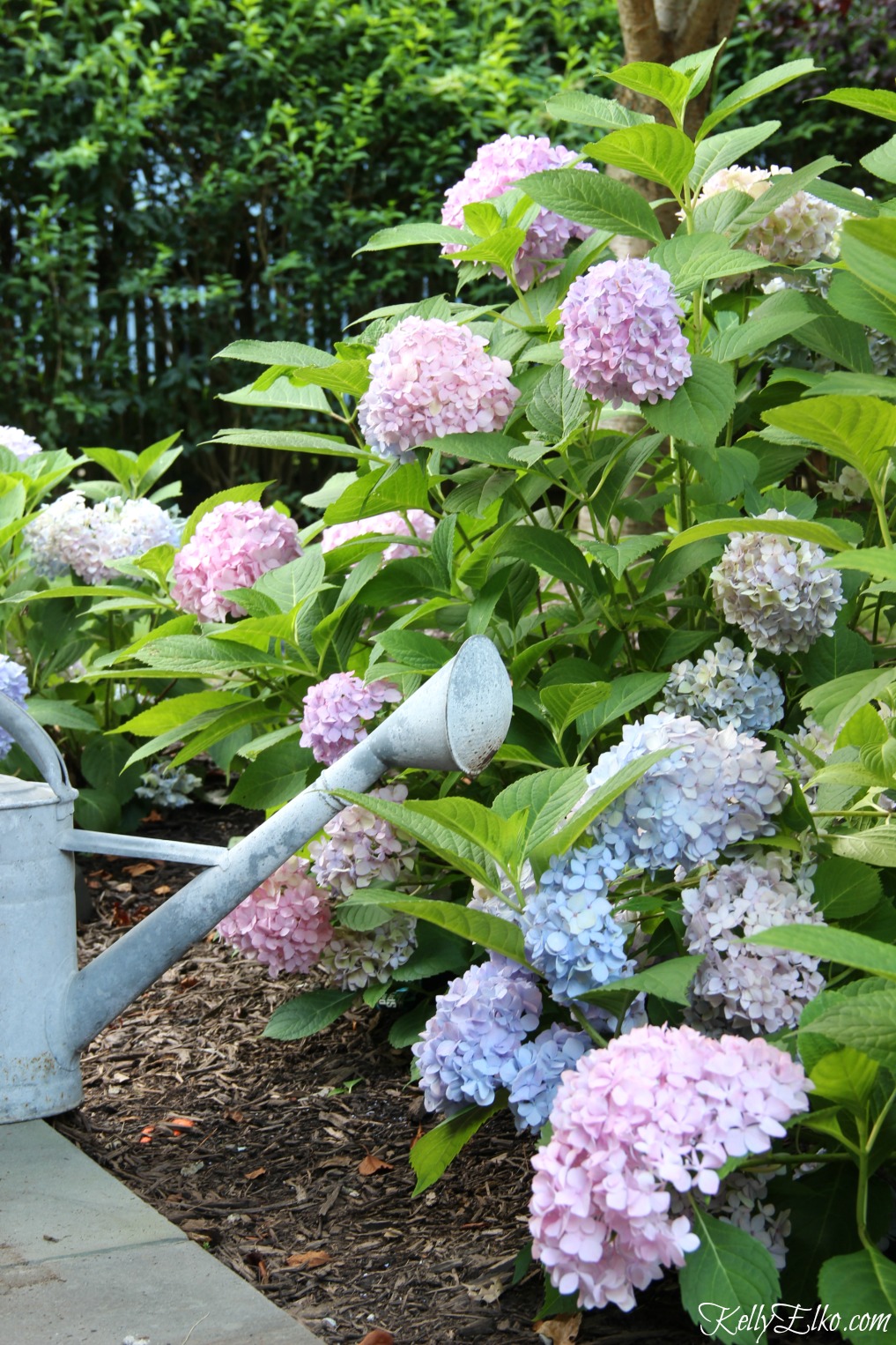 I used a shallow vintage bowl to support the short stems.
Bonus – I will leave the hydrangeas to dry in this bowl of water. That's right, just let the water evaporate and you'll be left with beautiful dried blooms.
I love decorating with dried hydrangeas so I can enjoy my favorite flower all year long.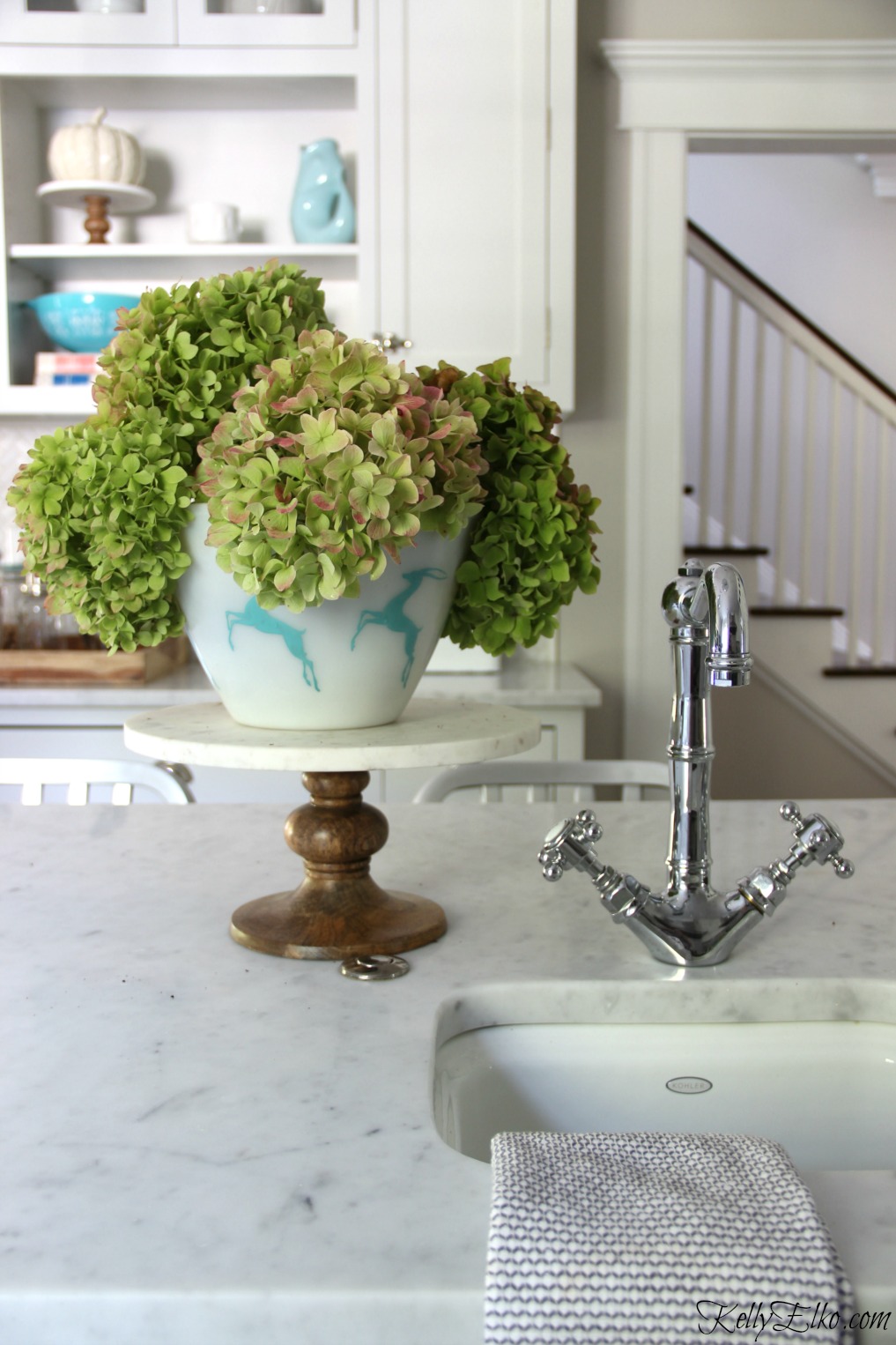 More hydrangea planting and care tips HERE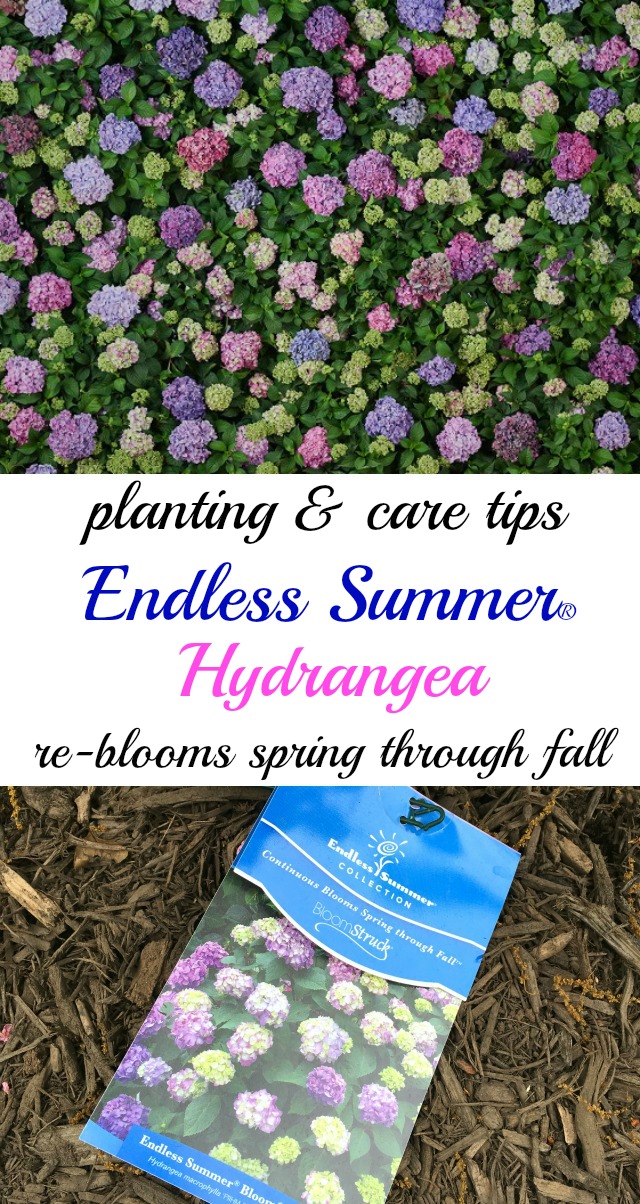 This is a sponsored conversation written by me on behalf of Endless Summer Hydrangeas. The opinions and text are all mine.