Why Every Garden Needs a Summer Crush Hydrangea – Planting & Care Tips
I never met a hydrangea I didn't love but I'm especially partial to Summer Crush hydrangea. Their vibrant raspberry red color is so unique that complete strangers stop and gawk as they stroll past my house (or maybe they are judging the gnome on my porch steps). These are dwarf hydrangeas and will max out at just three feet tall and wide which means it's easy to find a spot for one in any garden. I'm sharing all of my growing and care tips for this stunning hydrangea.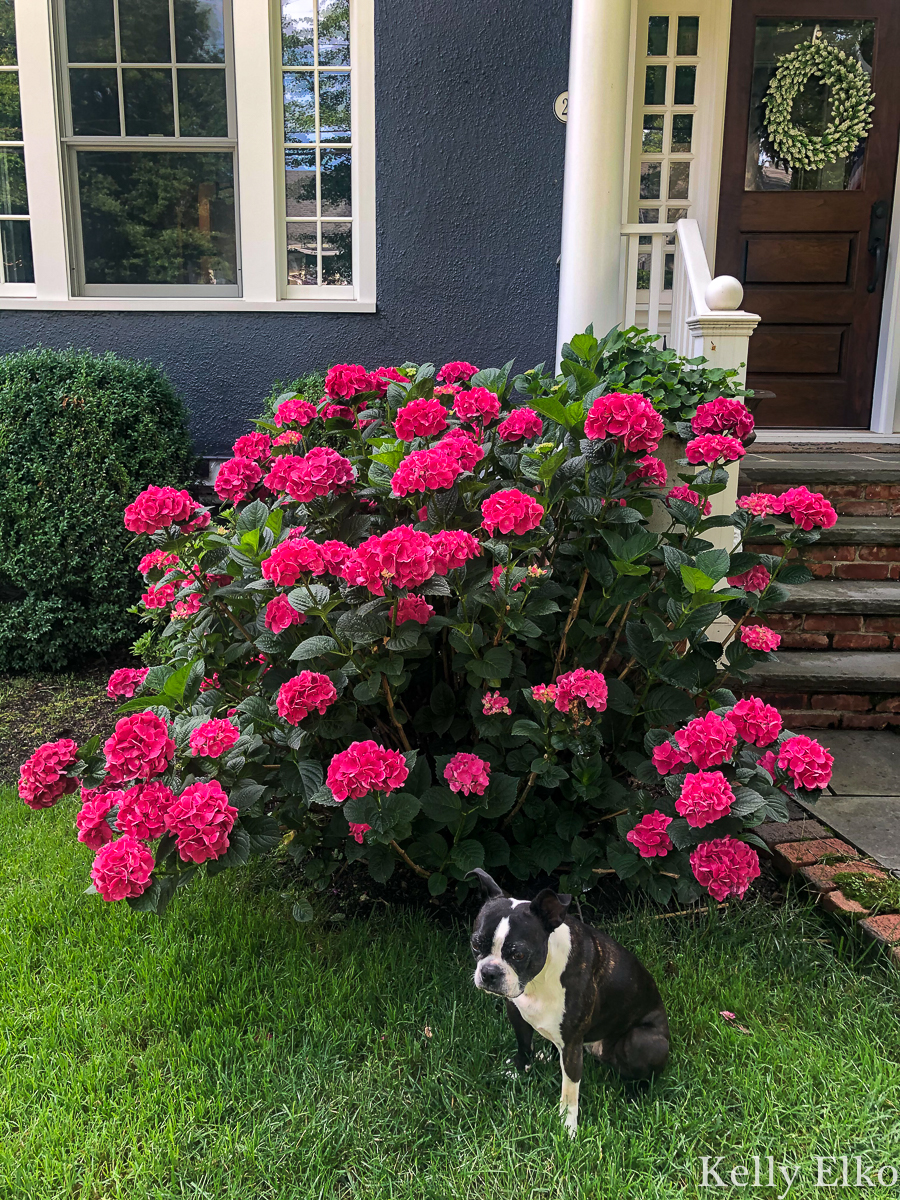 We all know and love the typical light blue and pink hydrangeas but if you are looking for something different, Summer Crush is your answer.
Is this a show stopper or what? Raspberry red blooms and deep green leaves make Summer Crush a stand out in the garden. This perennial blooms from June through September and depending on the acidity of the soil, flowers can even be a rich shade of neon purple.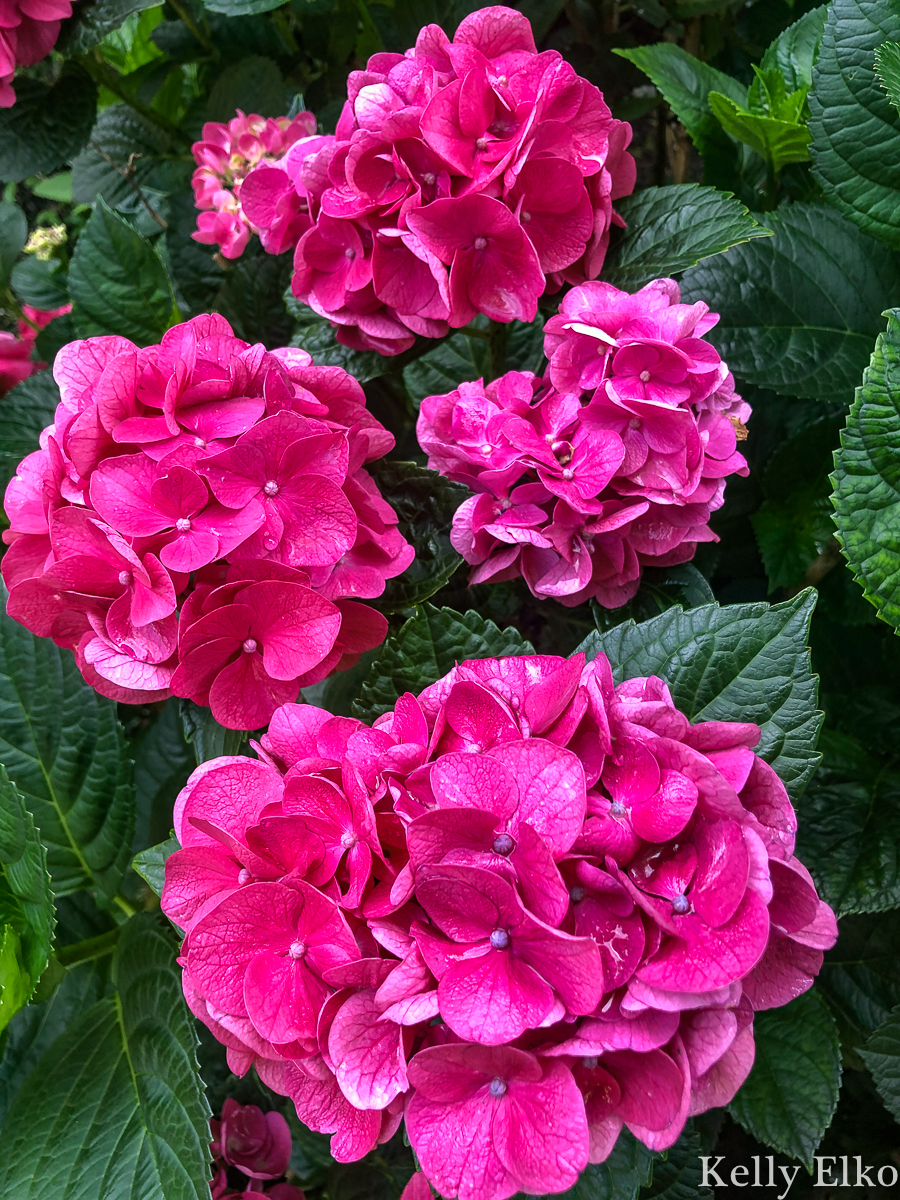 This has been a banner year for hydrangeas and my Summer Crush is no exception!
If your hydrangeas are not blooming, make sure to read this post …
Why Aren't My Hydrangeas Blooming
Summer Crush Hydrangea Planting and Care Tips
Find Your Zone
Summer Crush does well in zones 4 – 9 but for zones 4 and 5, plant in a sheltered location and make sure to mulch in the winter.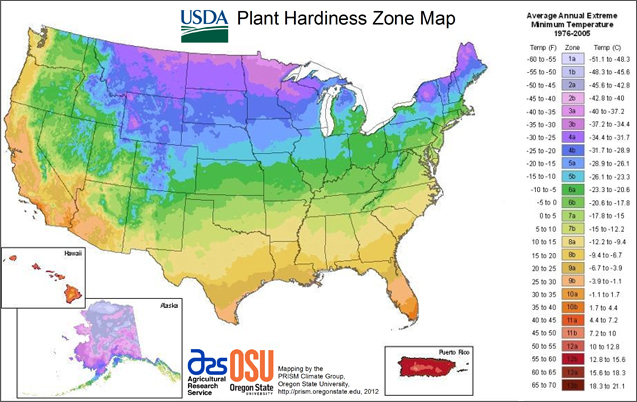 This post contains affiliate links which means if you make a purchase, I may earn a small commission at no extra cost to you.
Where to Plant
Hydrangeas prefer morning sun and partial afternoon shade but the farther south you live, the less sun these plants can handle. Late afternoon sun may fry the blooms.
Buy Summer Crush Hydrangeas Here.
How to Plant
Dig a hole as deep as the pot and about 1 1/2 the width of the pot.
Add fertilizer to the hole. Acid loving hydrangeas love this fertilizer.
Put hydrangea in hole making sure the place where the stem meets the top of the dirt of the plant is even with the ground.
Add quality planting mix and pack tightly.
Add mulch.
Water
Hydra means water and your hydrangeas need lots of it so water every day, especially during summer. Flowers might wilt in the afternoon sun but should perk back up when it cools down.
When to Prune 
Although these hydrangeas bloom on both old and new wood, which means you can prune any time of the year, it's best to prune in the fall to ensure you get the maximum amount of flowers. It's ok to remove dead branches any time of the year.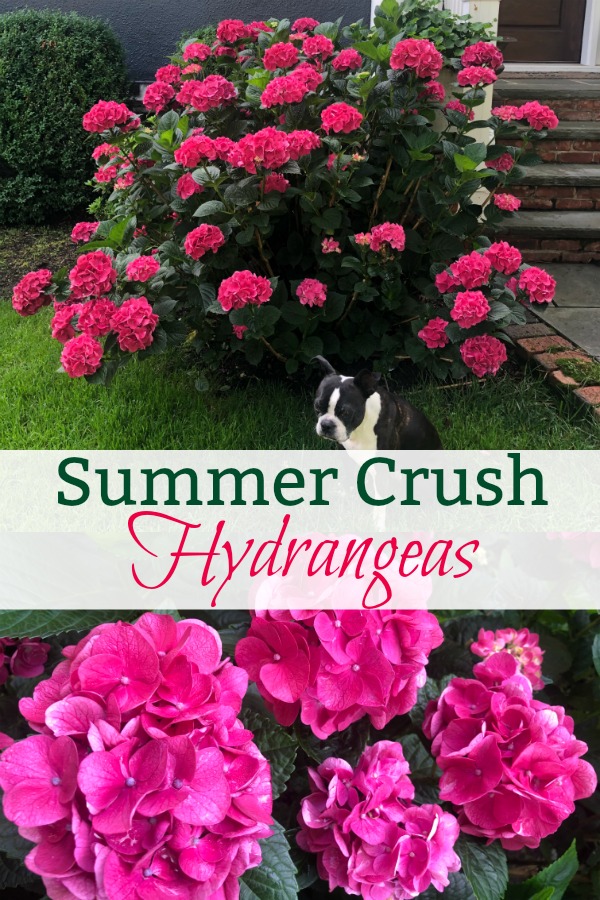 If you're looking for a unique hydrangea, I highly recommend Summer Crush. The two that flank my front walkway were planted over 10 years ago and they have rewarded me with gorgeous blooms every summer.
Can't get enough hydrangeas?