My "Crack House" Makeover & New Paint Color Reveal!
"We bought a crack house," my hubby cried! The house had been seriously neglected and we definitely had our work cut out for us when we renovated. I can't believe it's been 10 years since we moved into our former "crack house" and I thought it would be fun take a walk down memory lane and share the horrifying befores of the house as well as the different exterior looks it has gone through over the years (from white to green to blue) including the never before seen reveal of my Hale Navy house!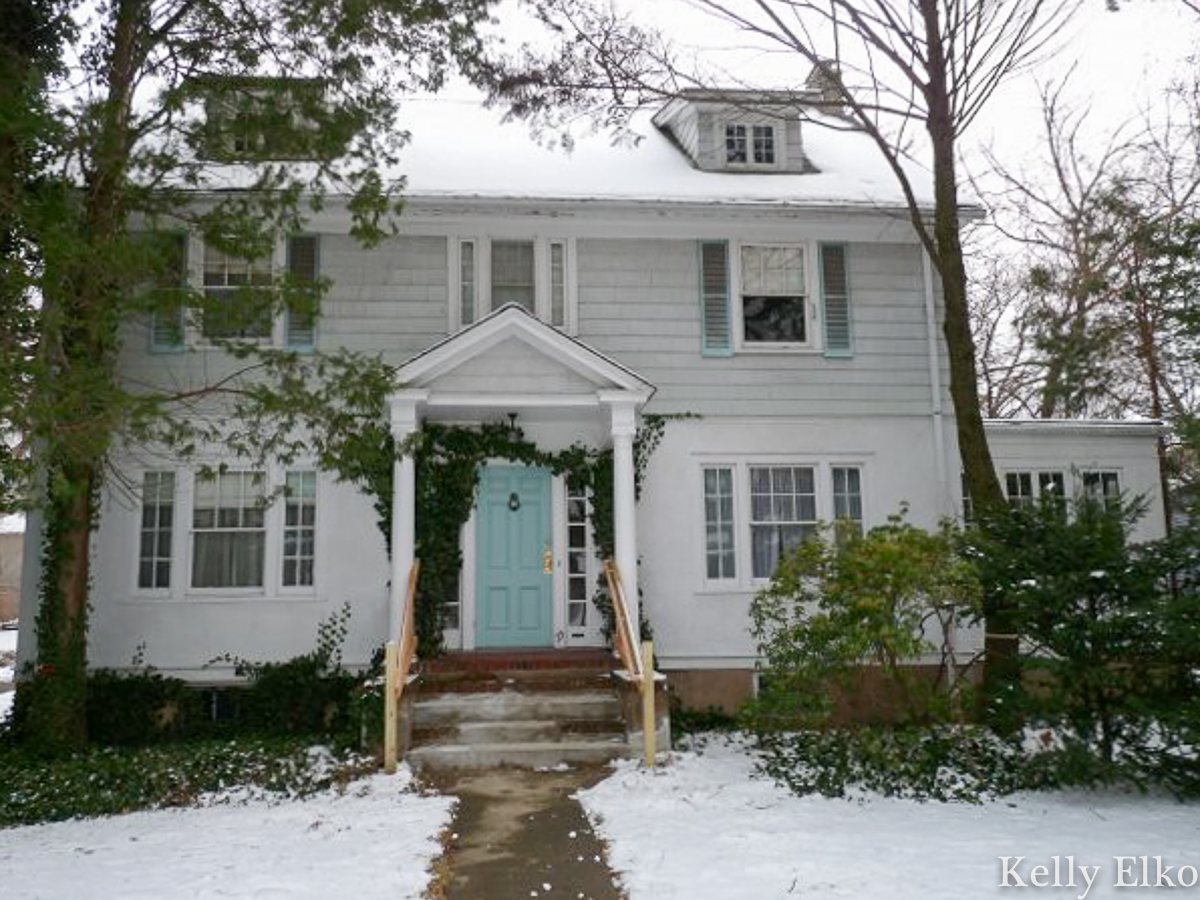 Our move was the stuff of nightmares. We left our fully furnished house in Ohio, where we lived for four years, to move back to New Jersey. We rented a two bedroom furnished apartment in the upstairs of an old home. Our house finally sold seven long months later, so we put the entire contents of our house into storage. We soon moved into another rental home and used the basement to store our stuff which eliminated the storage cost.
The year was 2008 and house prices were skyrocketing! Every time we tried to place an offer, we were outbid! So we waited impatiently in our rental house for almost a year when the market crashed! Housing prices plummeted and the "crack house" went on the market! Because the house needed so much work and it was so hard to get a loan at the time, we were the only bidders (if this had been on the market the year before, there would have been a bidding war)!
Renovating a house is like childbirth, you forget the pain once it's finished! Nine months later, we moved into our home and my hubby now says, "you'll have to carry me out feet first."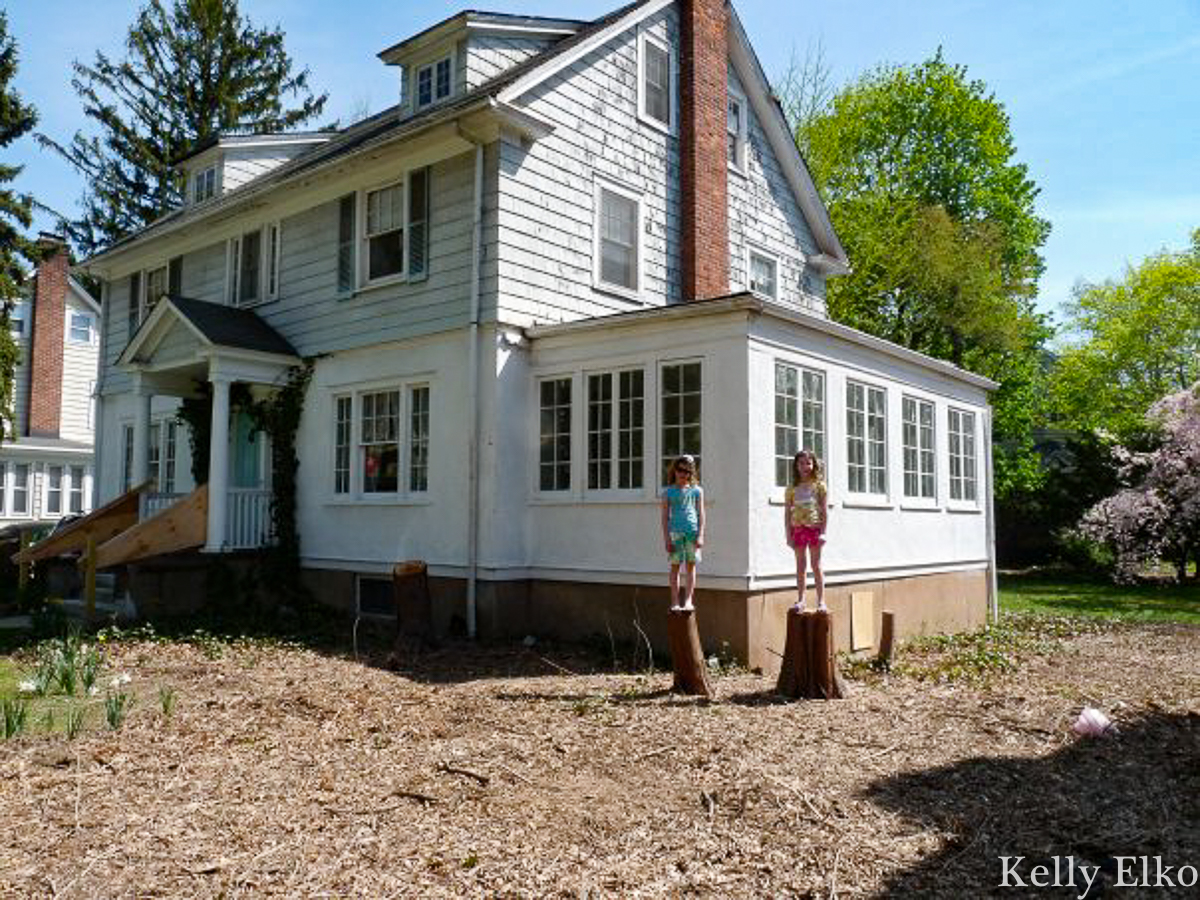 This is our house right after we bought it. If you look closely, you might be able spot the demon with flaming red eyes peering down from the left dormer window.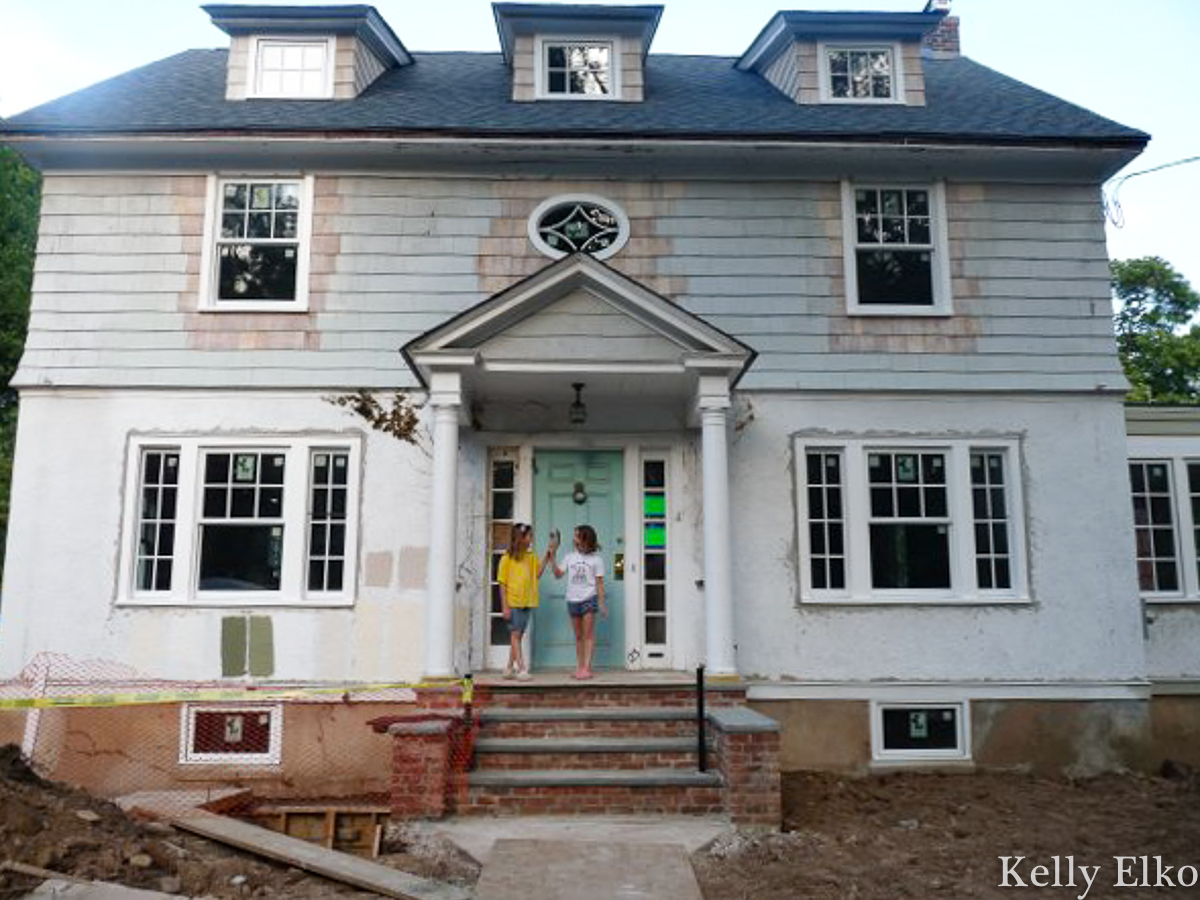 Can you spot the exterior changes?
We added the middle dormer and changed the second floor window from square to oval. The steps and porch were rebuilt with brick and slate and the mint green door and sidelights were replaced with new a gorgeous custom wood door with a large window to let in light.
Every single window in the house was replaced to mimic the classic 6 over 1 windows original to the home and we ditched the shutters.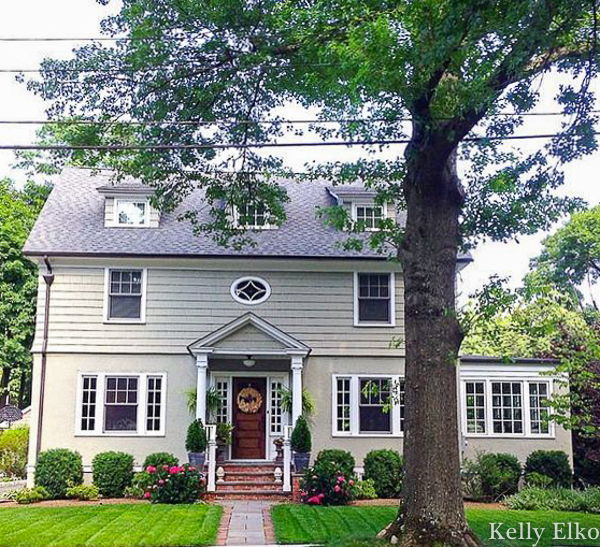 The house got a fresh coat of light green paint and I loved it for years but when it was time to repaint, I was ready for a big change.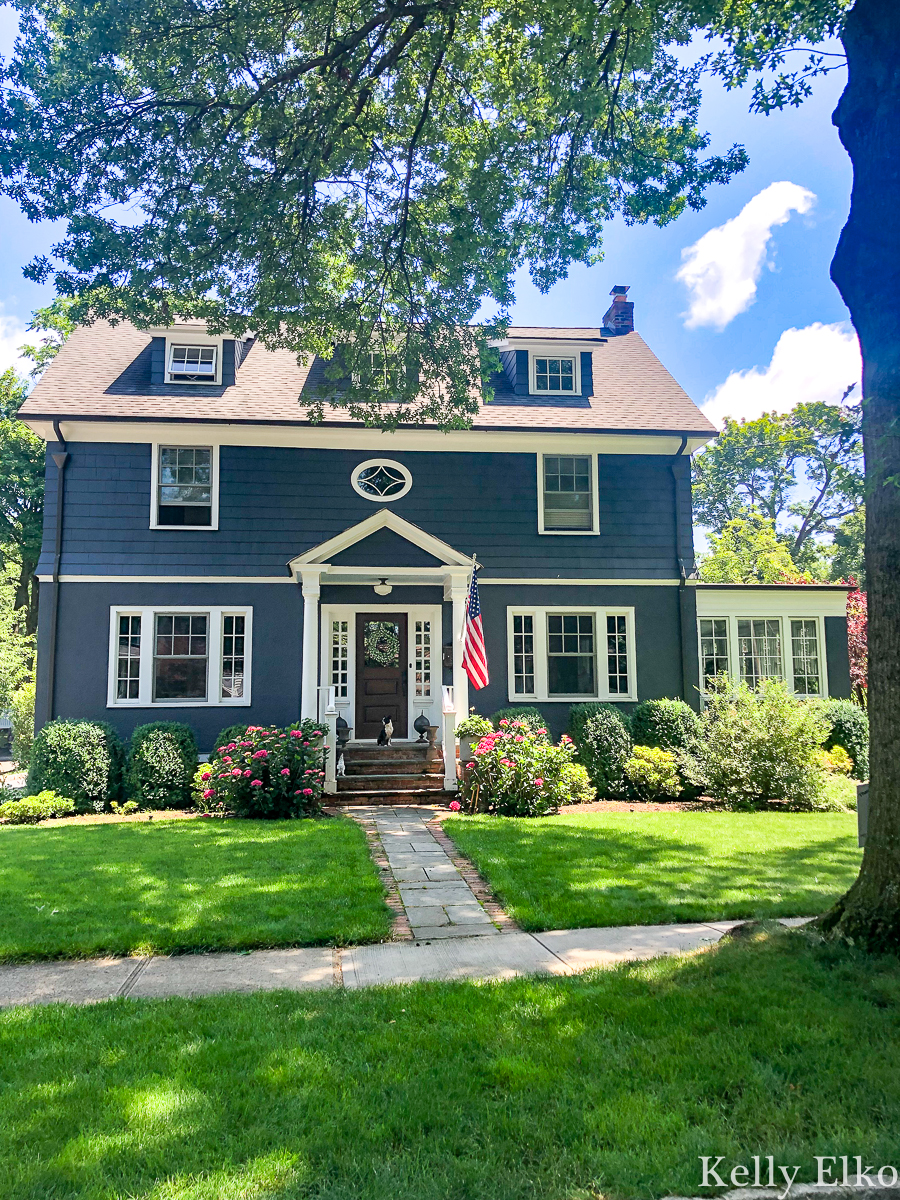 Enter Hale Navy! The power of paint never ceases to amaze me and my house is a prime example! My house went from drab green to fab navy blue and now the house really pops against all the greenery.
I'm a Jersey girl but I took a page out of southern porches and painted the porch ceiling light blue. It's supposed to keep bees away (have you read this story about the Carpenter Bee invasion of my antique church pew).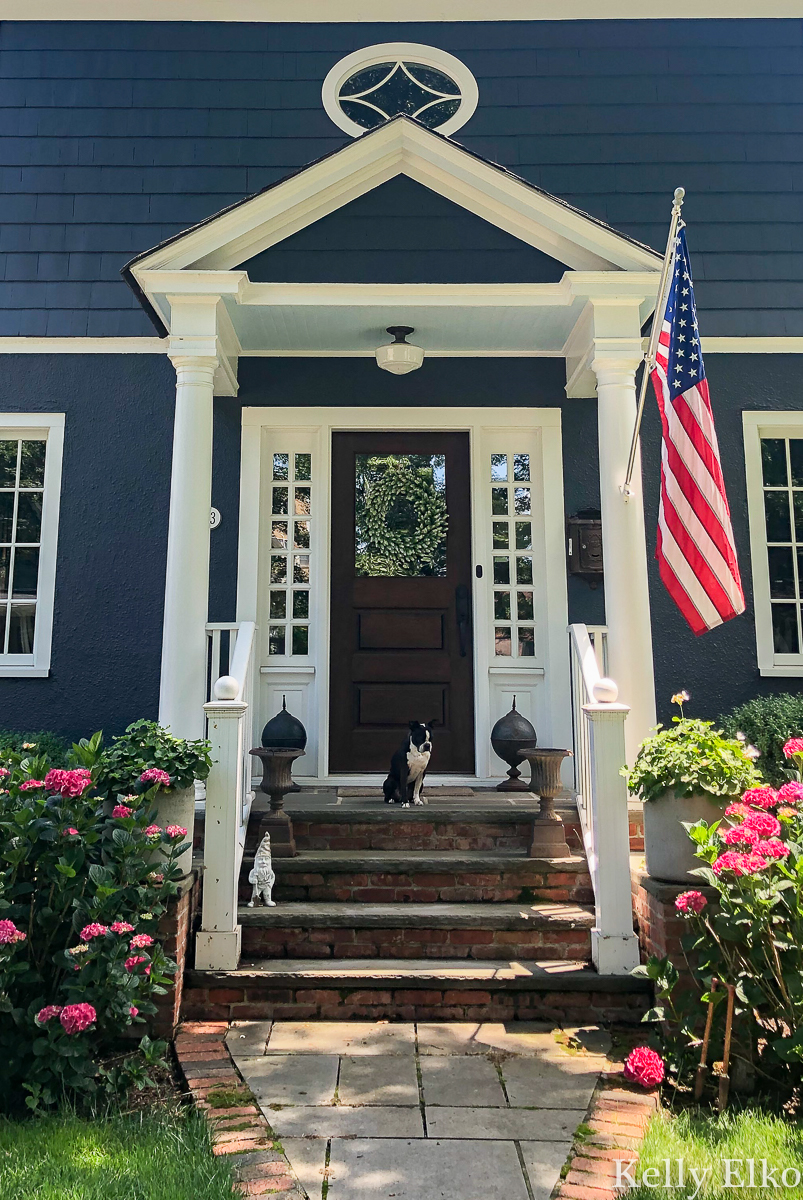 This post contains affiliate links which means if you make a purchase, I may earn a small commission at no extra cost to you.
Normally, I have huge ferns hanging from my porch ceiling and the urns are overflowing with coleus but a global pandemic had other ideas for my porch this summer. At least my Summer Crush Hydrangeas are blooming like crazy this year! I love these dwarf hydrangeas that grow to about three feet high and the colors range from this vibrant magenta to neon purple depending on the acidity level of your soil.
I'm also a fan of a flag on the front porch and this American flag is super durable and long lasting.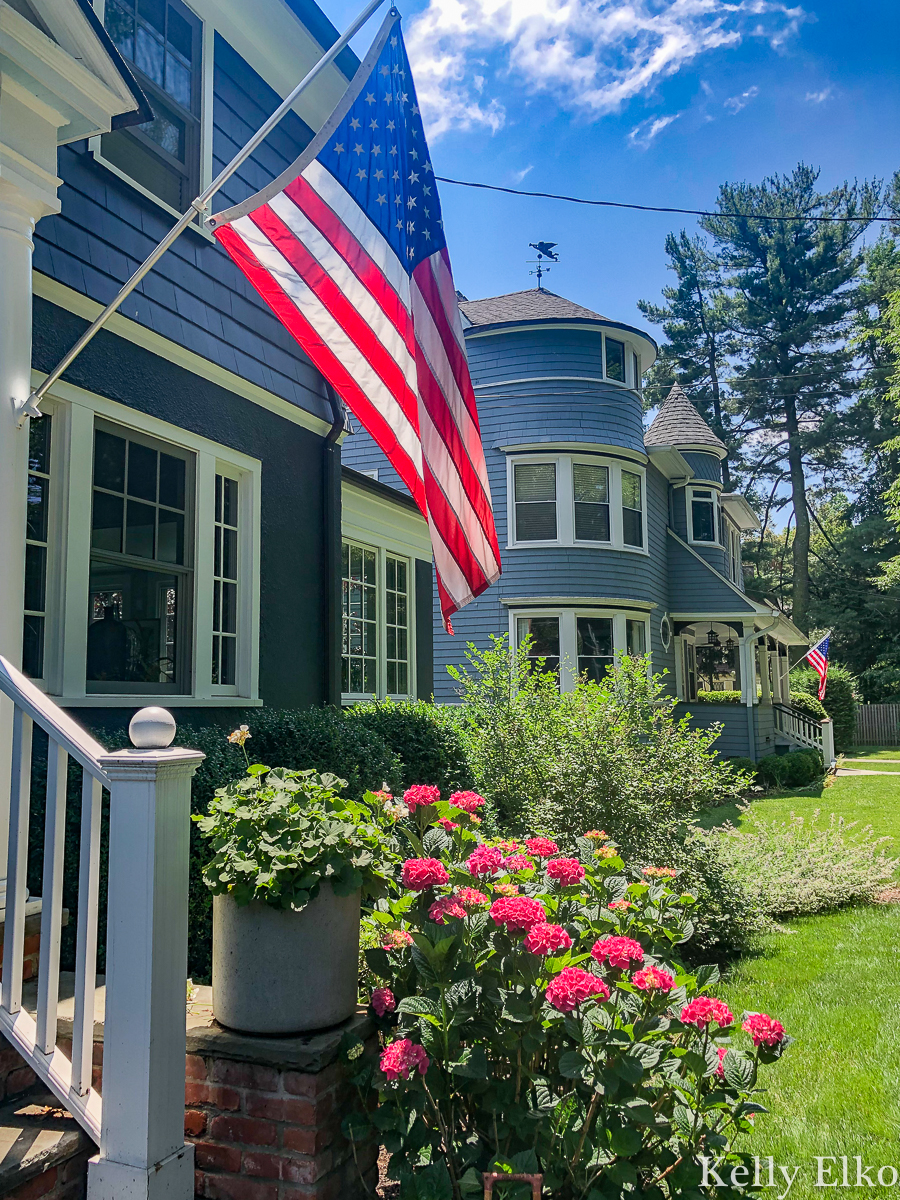 Fresh paint equals instant curb appeal.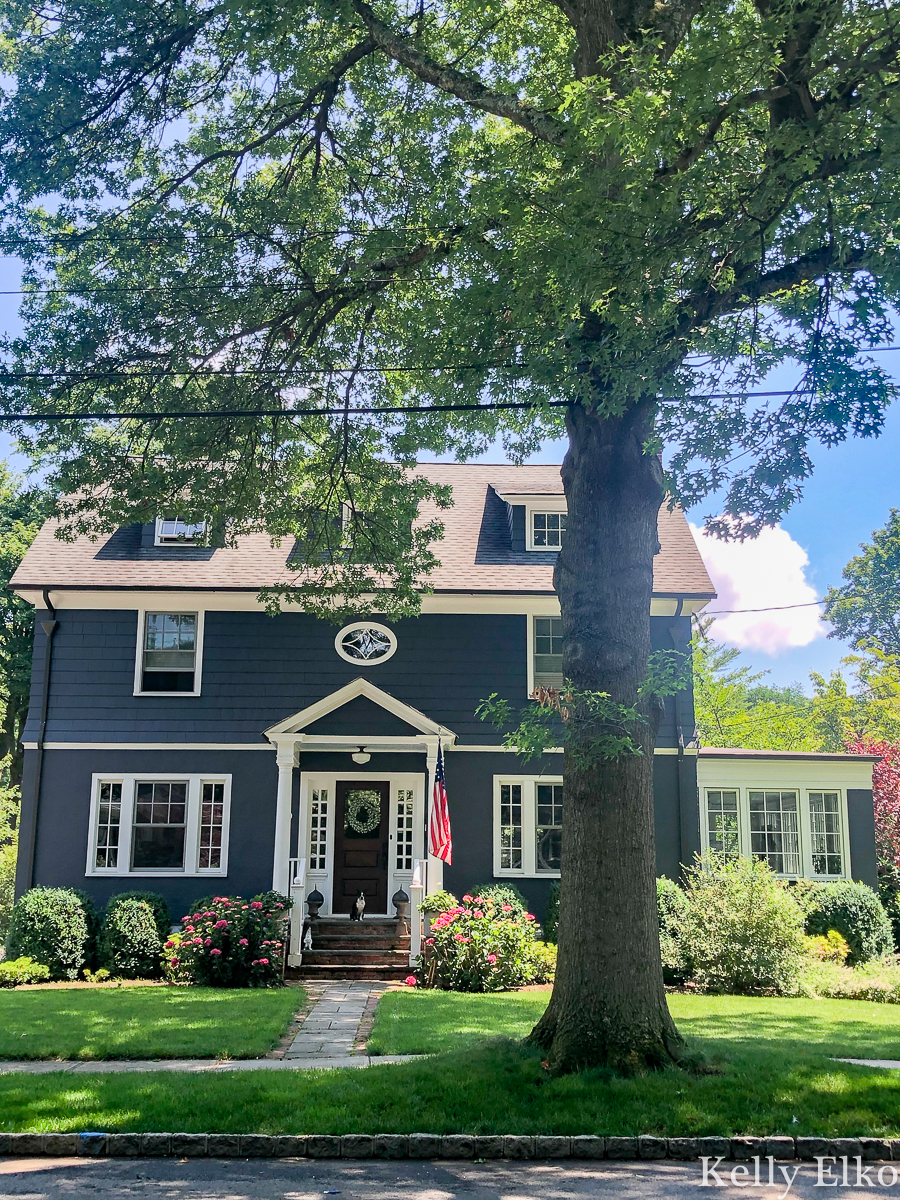 No, Santa doesn't live here! I love the way my house looks in a bed of freshly fallen snow. It's almost worth the snow crushing my boxwoods!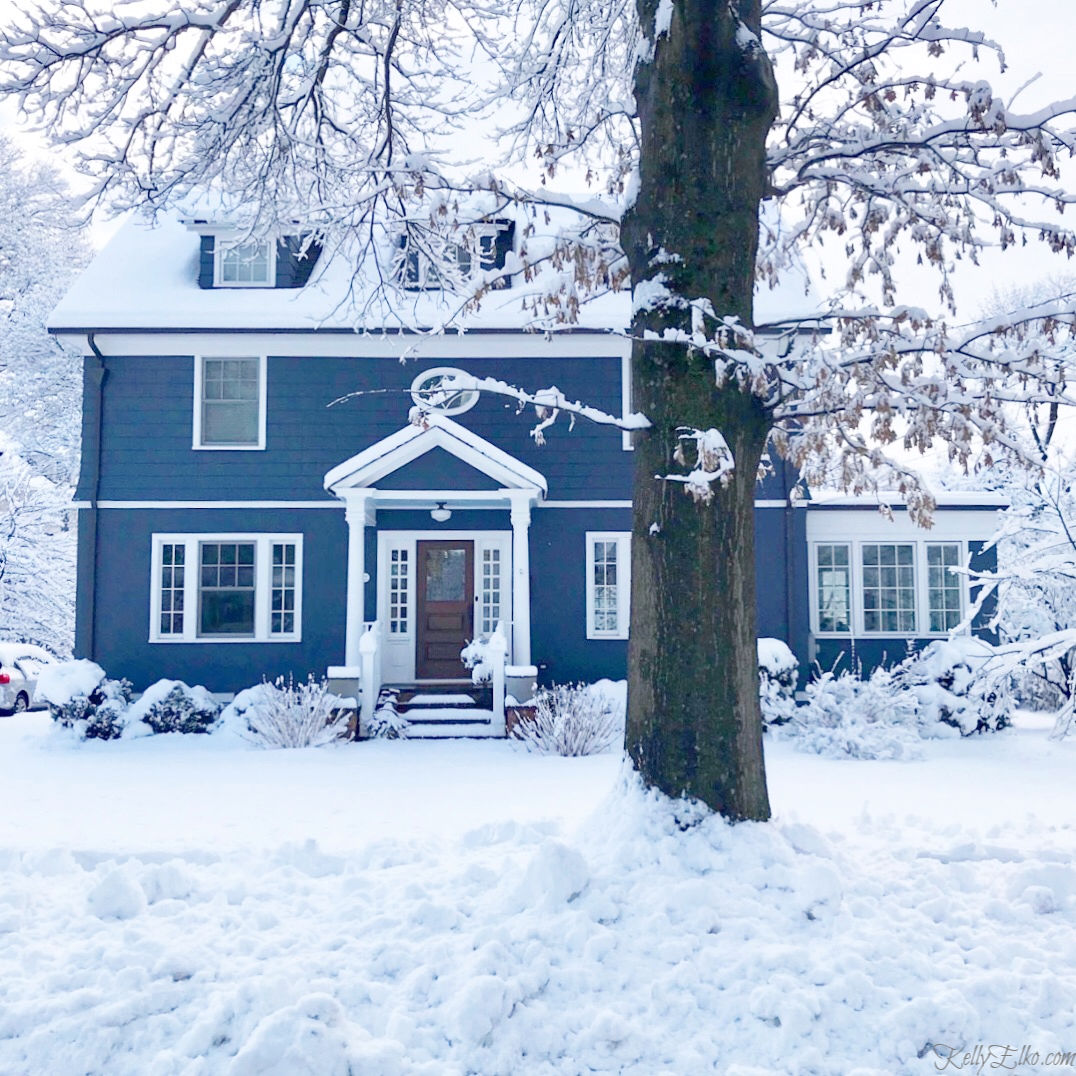 Looking back, everything happened for a reason. I'm happy that we waited until the perfect house found us. And I'm happy to report, we relocated the demon to a nice condo in Boca!
Here's to the power of paint.