Limelight Hydrangea Hedge and Care Tips!
Today, I'm sharing a Limelight hydrangea care update. I planted my Limelight hydrangea hedge three short years ago and it's HUGE and provides me with tons of gorgeous blooms. See how this statement making perennial can make a huge impact in you yard.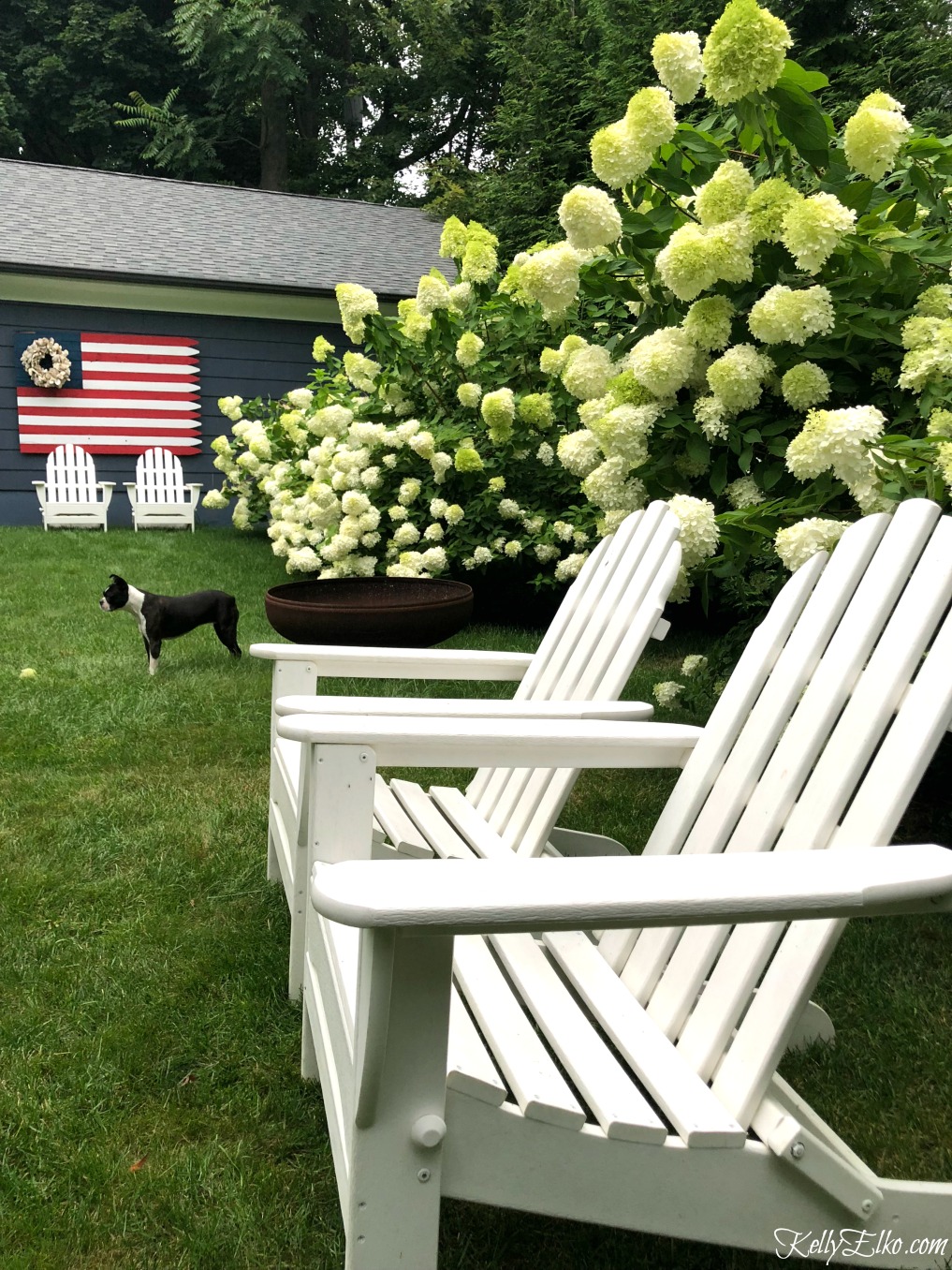 Don't miss my Limelight Hydrangea Growing Tips post HERE if you are thinking of growing these beauties (and to see their size when I planted them) and you can read all of my Gardening posts HERE.
While my other types of hydrangeas can be fickle and refuse to bloom, Limelights have never failed me and have rewarded me each and every year with an abundance of flowers! I love the unique cone shape of the flowers and the creamy chartreuse color in the summer that changes to a deep pink in fall. Limelights also make great fresh or dried cut flowers.
Don't have room for a hedge? A single Limelight makes a statement in any garden (mine are at least 8 feet tall and almost as wide). Make sure to plant at lease 5-6 feet apart from the center of each plant.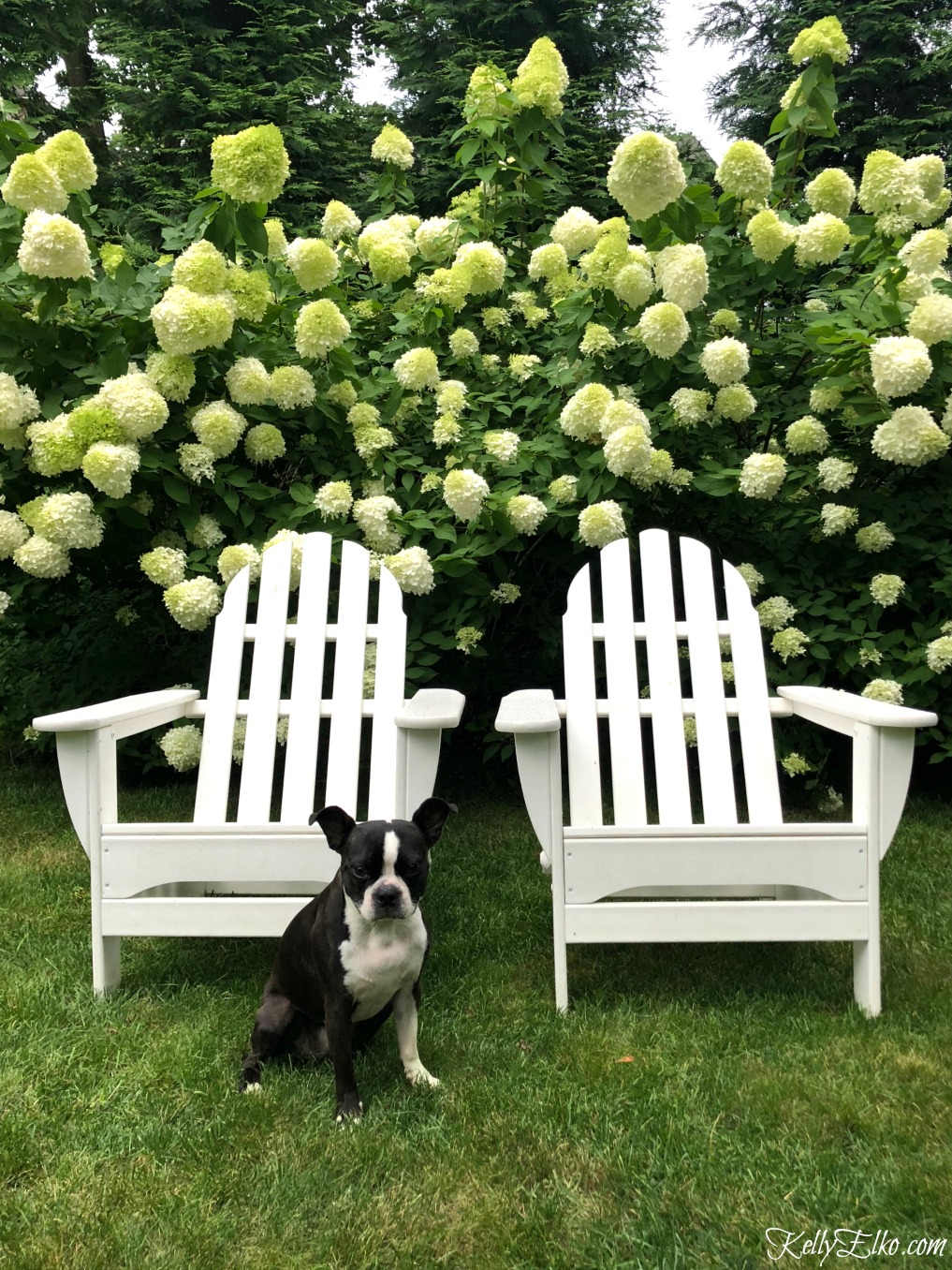 Limelights bloom on new wood which means if you are going to prune, you should do so in winter (I've never pruned these hydrangeas although they are getting so big they do tend to flop – which s common with this plant). Plant in a sunny location and it will thrive.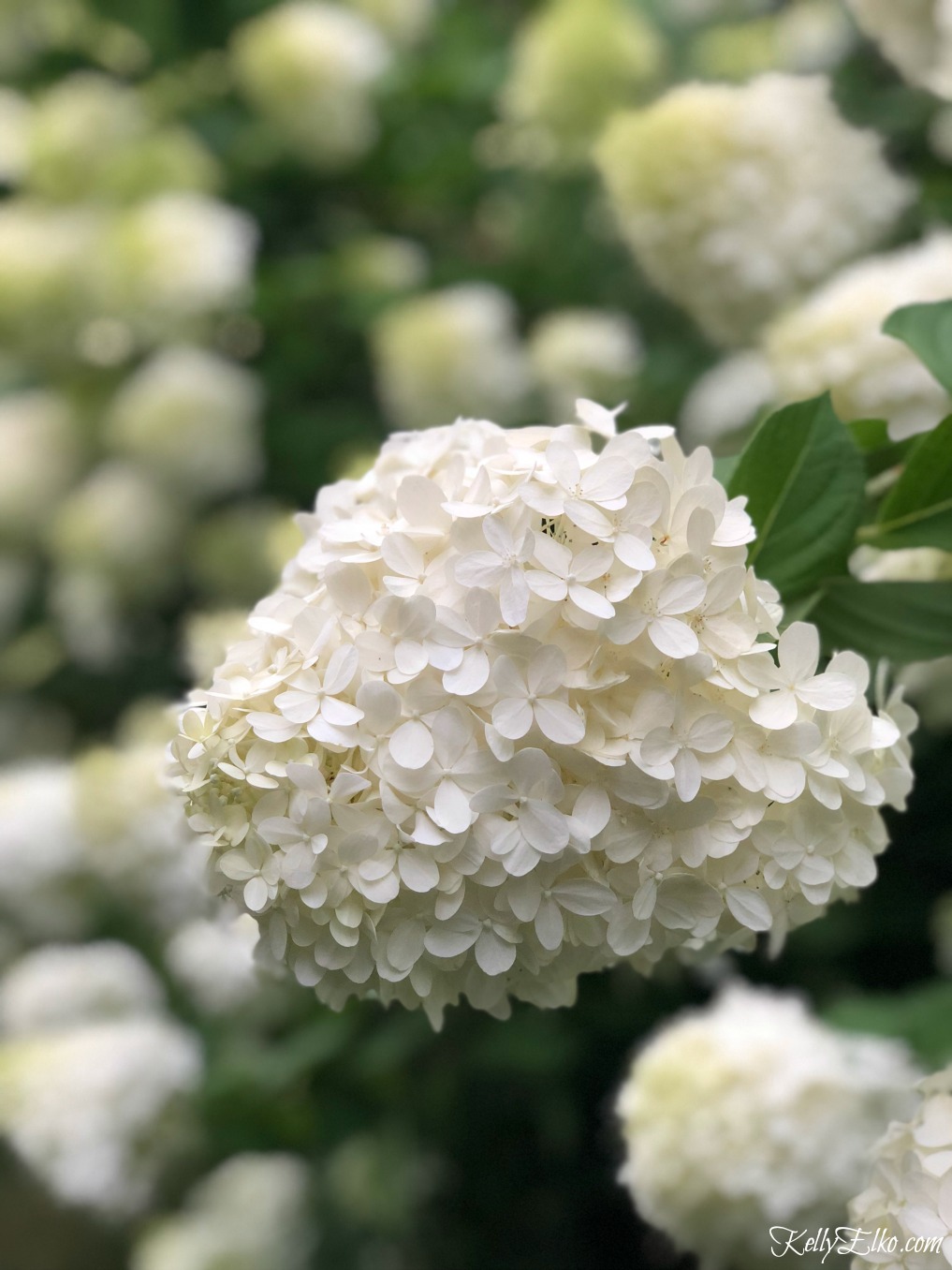 My yard has really come a long way over the years. You can see my backyard landscape plan HERE.
On a different note, I've been enjoying this last summer before my girls head off to college next week (insert ugly tears). We had a fun mom/daughter group trip to Punta Cana and then a fabulous family trip to Italy which I can't wait to share with you.
Hope you enjoy the rest of your summer and happy gardening!
If you have any hydrangea tips and tricks, feel free to share in the comments.