My Favorite Sun Loving Hydrangeas
My Limelight hydrangea growing tips tell you everything you need to know to grow these beautiful, sun loving perennials in your garden.
As you may have guessed, I have a thing for hydrangeas.
If one hydrangea is good then 22 hydrangeas are better.
So when I decided to take the very back of my back yard from drab to fab, I knew that hydrangeas would be in the picture.
Luckily, I have a friend with an amazing green thumb and he drew me up a landscape plan that included Limelight hydrangeas.
Planted just a few short months ago, my seven Limelights have almost tripled in size and have the biggest blooms.
Update: See how huge they grew and the most stunning Limelight hydrangea hedge after a few years in the ground HERE!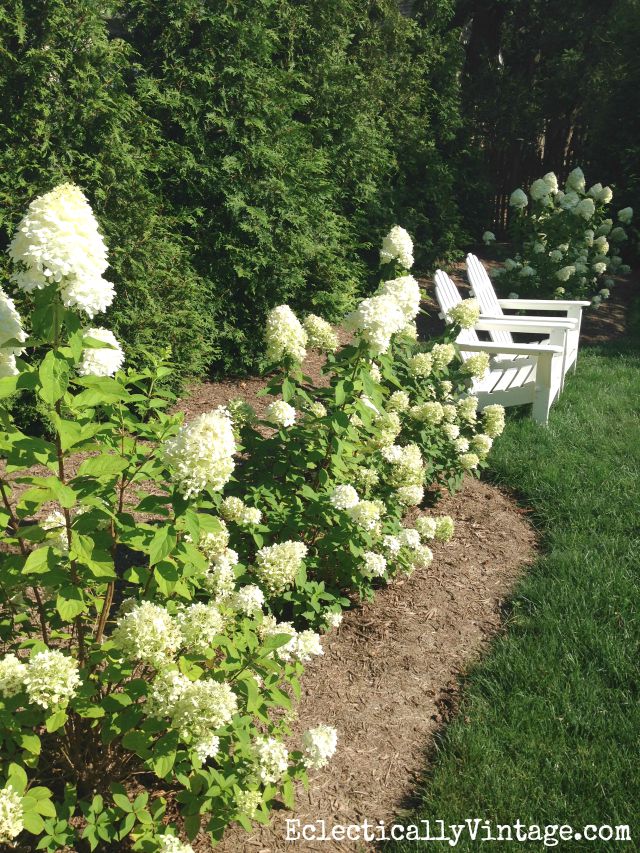 Limelight Hydrangea Growing Tips
Color – chartreuse blooms turn a creamy white and then a deep pink in the fall
Sun – Limelights prefer partial to full sun
Upright Stems – blooms won't droop like other varieties of hydrangeas tend to do
Spacing – reaching 8 feet tall and often as wide, plant them with their mature size in mind
Pruning – Limelights bloom on new wood (see my post on When to Prune Hydrangeas so they Bloom) which means you can cut them and they will still bloom that season but it's best to prune in fall or winter so you don't cut off new buds in the spring.
Cutting – perfect for bringing indoors, cut Limelight stems as close to the ground as possible and from different parts of the plant to avoid it becoming top heavy next season (see my post on How to Dry Hydrangeas)
Sushi enjoys frolicking in the grass and staring up lovingly at the Limelights.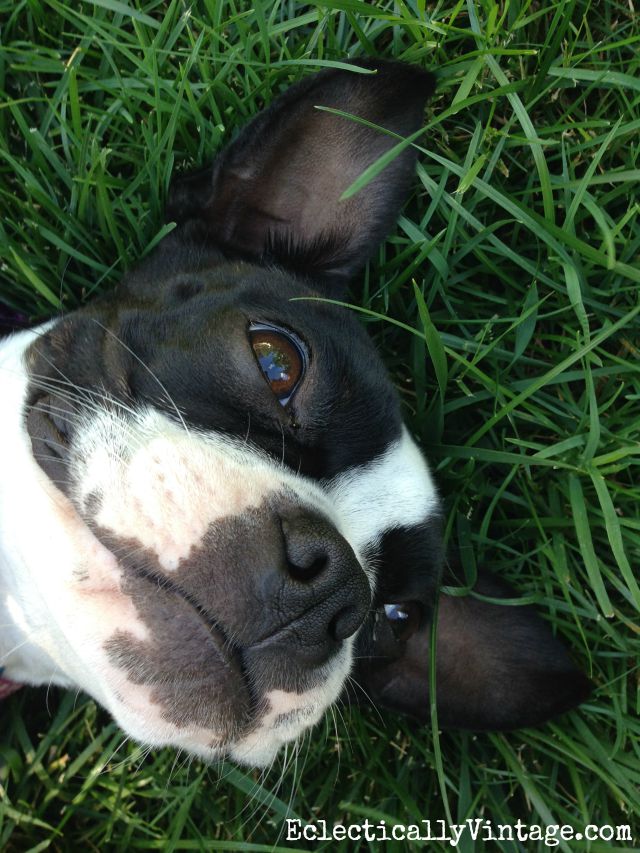 There's nothing better than bringing armloads of hydrangeas inside and I love getting creative with vases like this bottle carrier from HomeGoods that I filled with blue mason jars.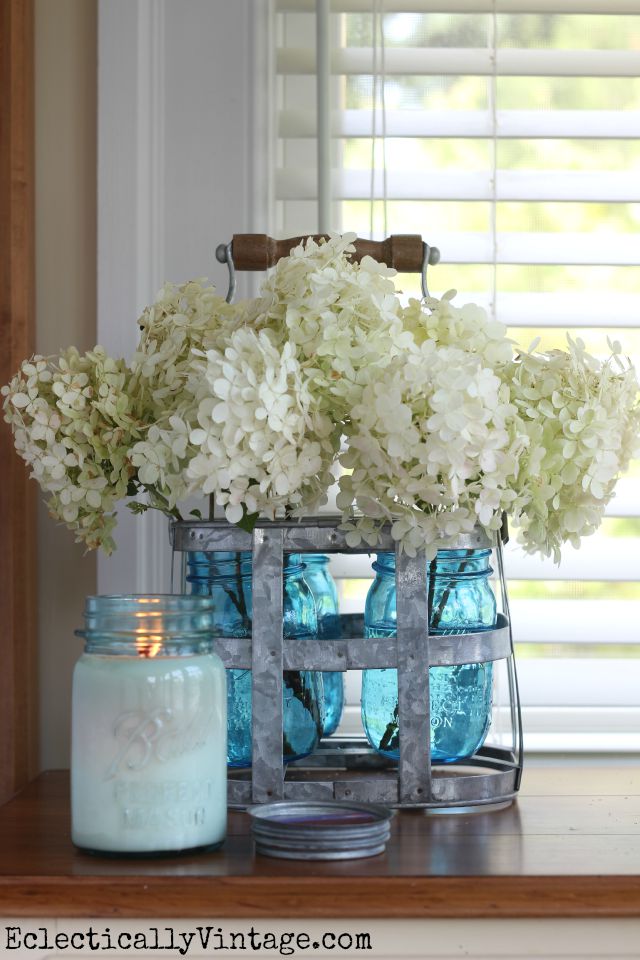 Gotta run.
My spruced up backyard and a margarita are calling me …
it's 5 o'clock somewhere after all.
See more of my hydrangea and peony growing and drying tips
Limelight Hydrangea Hedge Care Tips
How to Prune Hydrangeas so they Bloom
How to Dry Hydrangeas – the Easy Way
Peonies 101 – Planting and Care Tips
and don't miss these tips for how to change the color of your hydrangeas