Fall Mantel and My KISS Mantra!
Sharing a beautiful and simple fall hydrangea mantel today. By varying the height, shape and size of the vases and adding a few vintage pieces, you can have a show stopping fall mantel.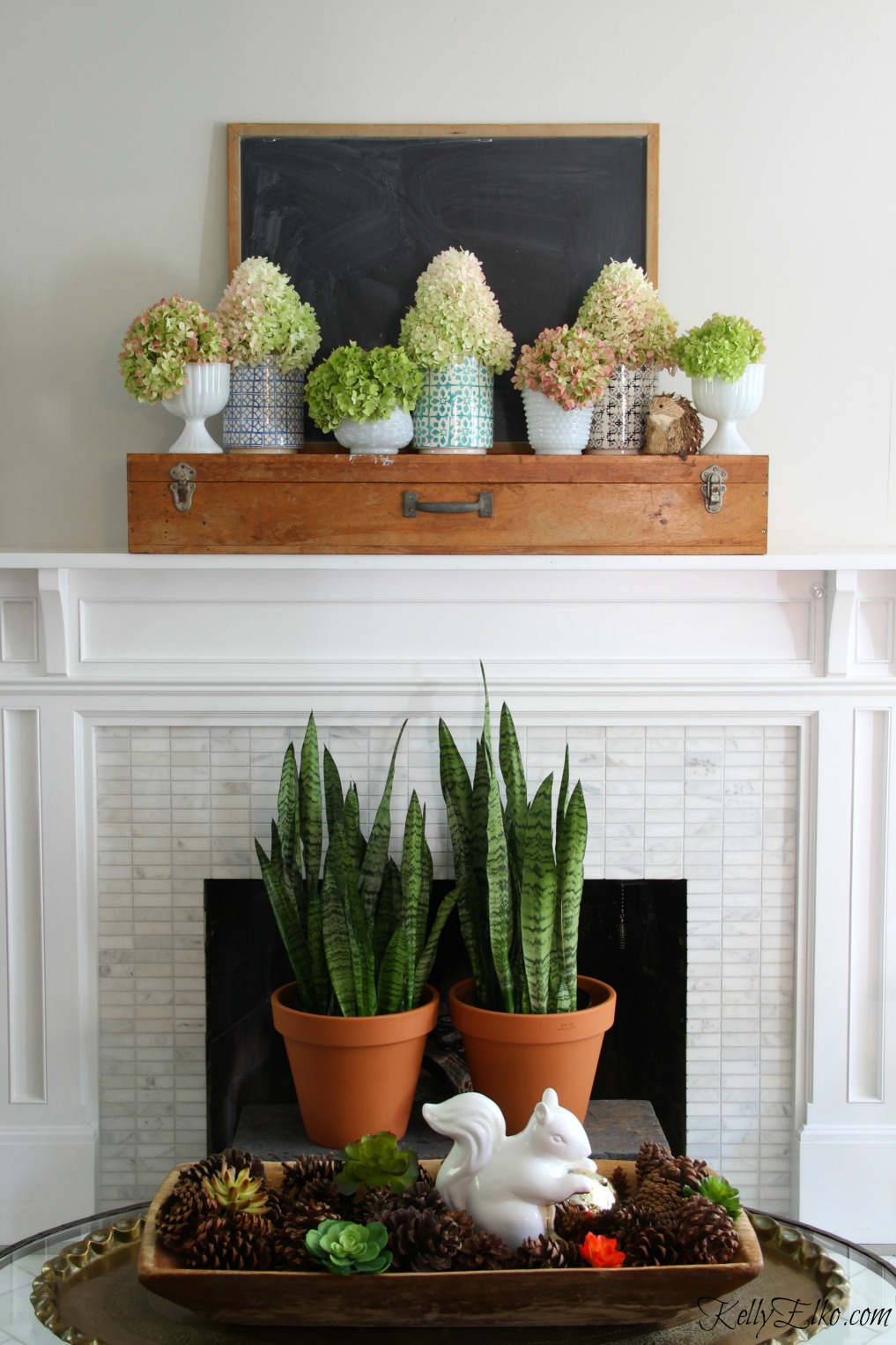 This year, I decided not to host my annual Eclectically Fall Home Tours. Don't worry, I'll still be decking out my house for fall but I won't be linking to other bloggers on the same day because I want to do things in my own time – not in a mad rush to be first.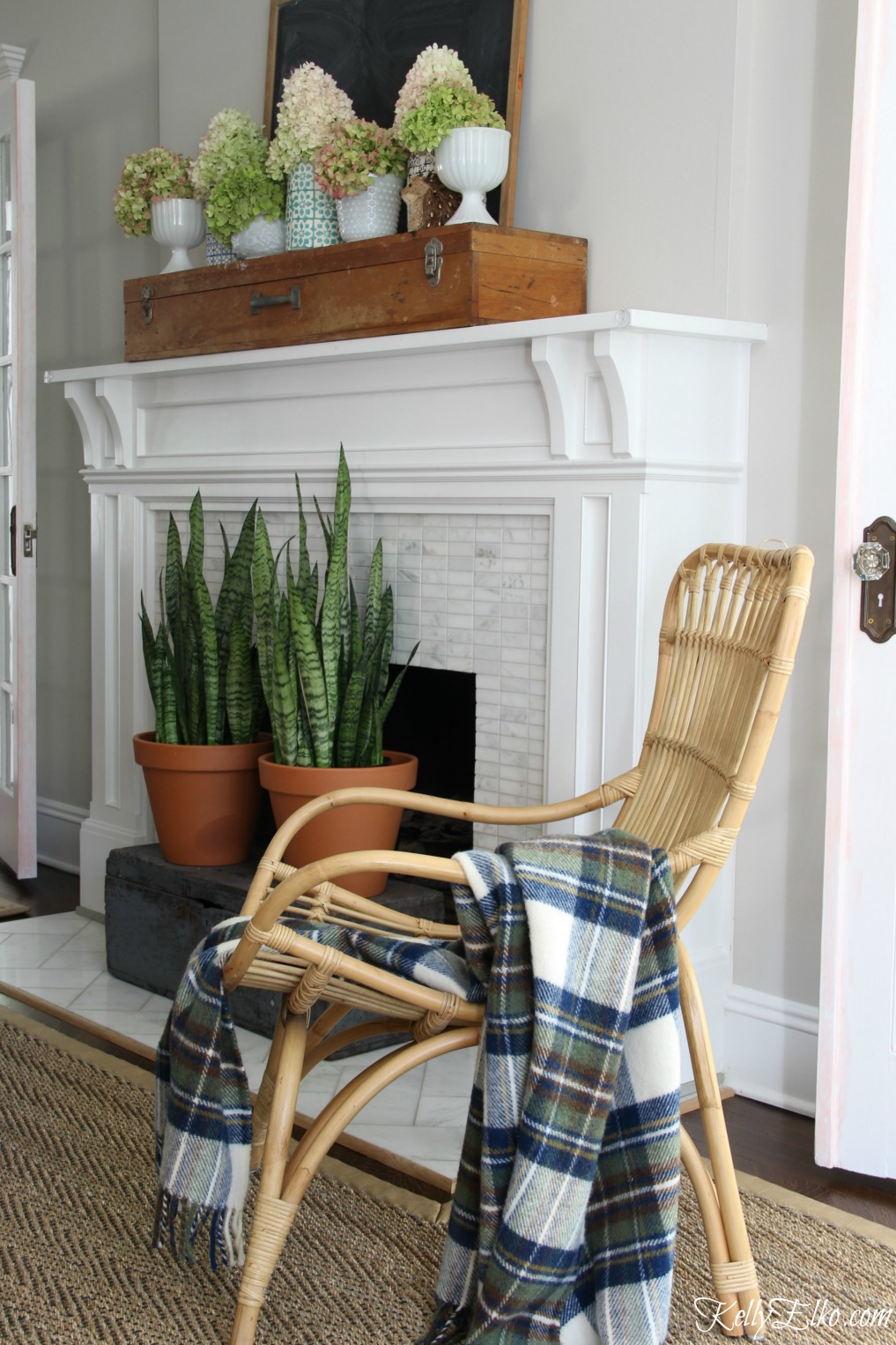 It feels good to go back to the good old days of creating when the mood strikes.
My new mantra is KISS – "keep it simple stupid." My fall mantel is the perfect example. Hydrangeas from my yard (the conical flowers are Limelights and the round ones are Endless Summer.
If you love hydrangeas as much as I do, make sure to read all the tips and tricks I have for growing different kinds of hydrangeas here.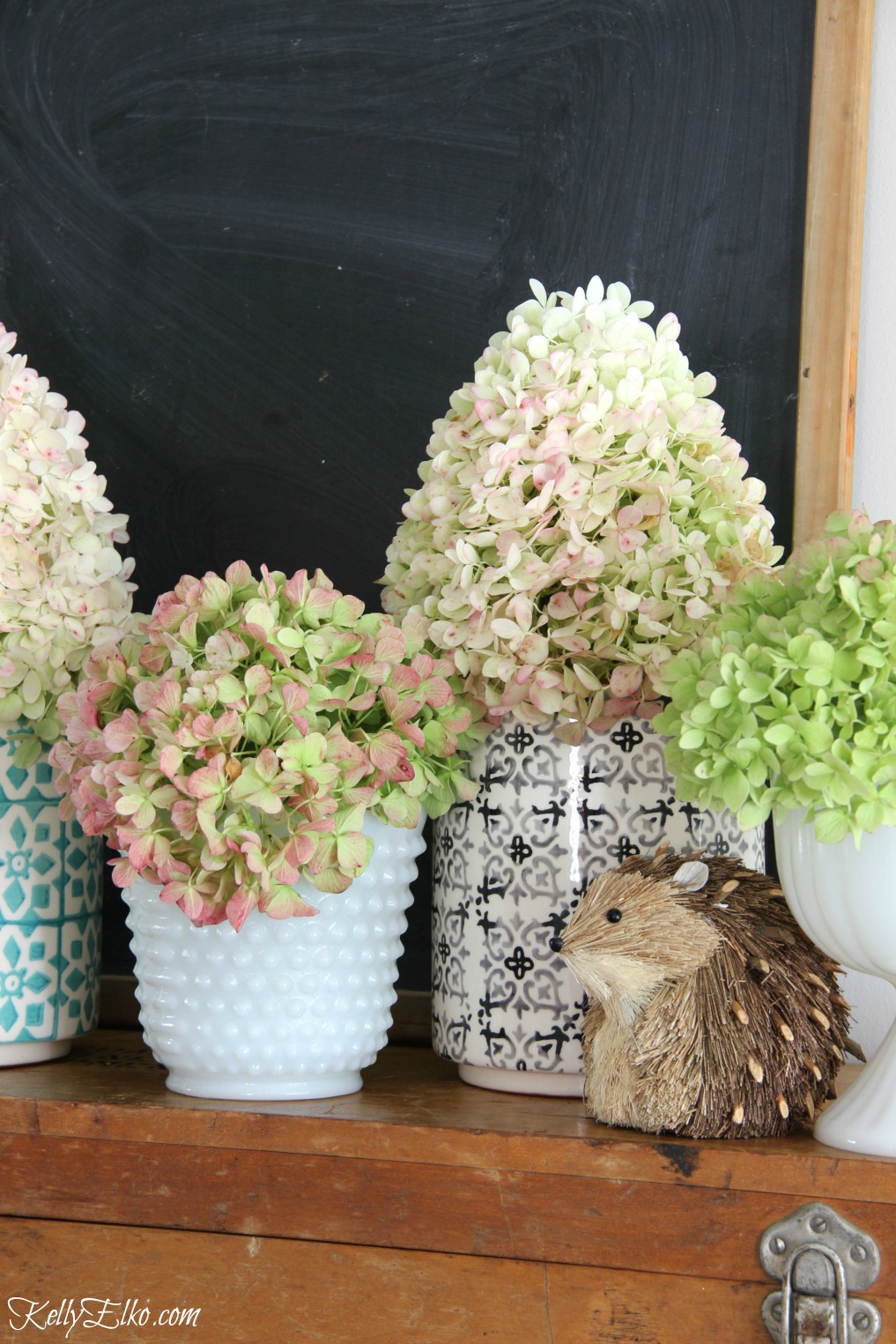 Tip: use lots of the same thing for quick and easy decorating. Whether it's flowers or a favorite collection, if it's displayed together, it has bigger impact.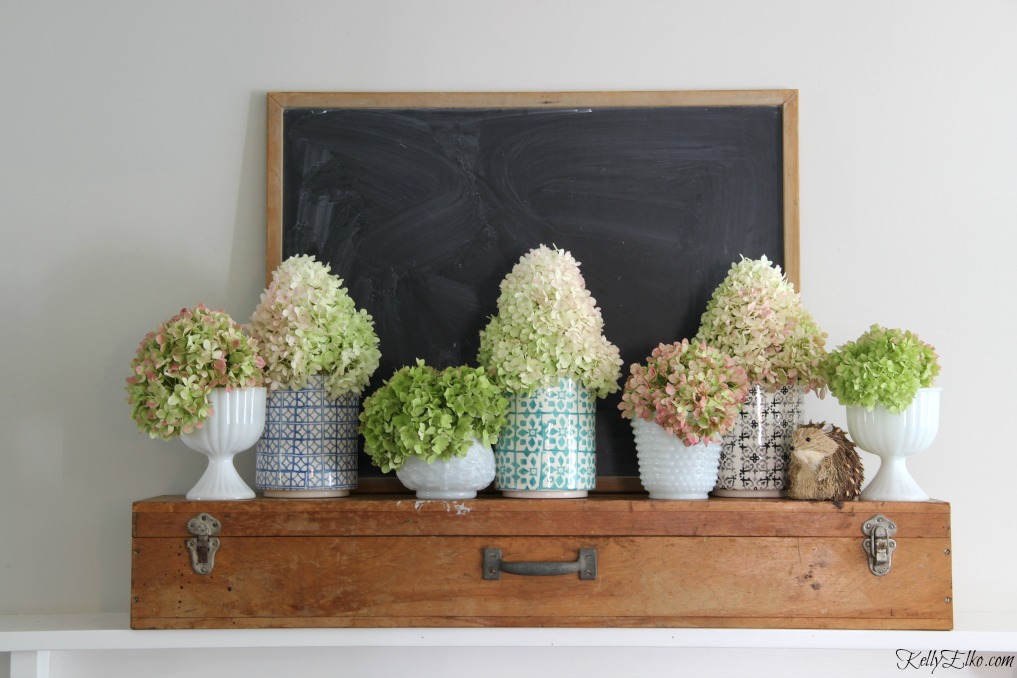 Today, there was a nip in the air as I walked Sushi around town. It felt good to enjoy the beginnings of a new season.
Here's to living in the moment and taking time to smell the hydrangeas.