Eclectically Fall Home Tours
Get tons of creative fall decorating ideas by taking these eclectically fall home tours. See how to easily mix vintage and new for a one of a kind look for your fall home.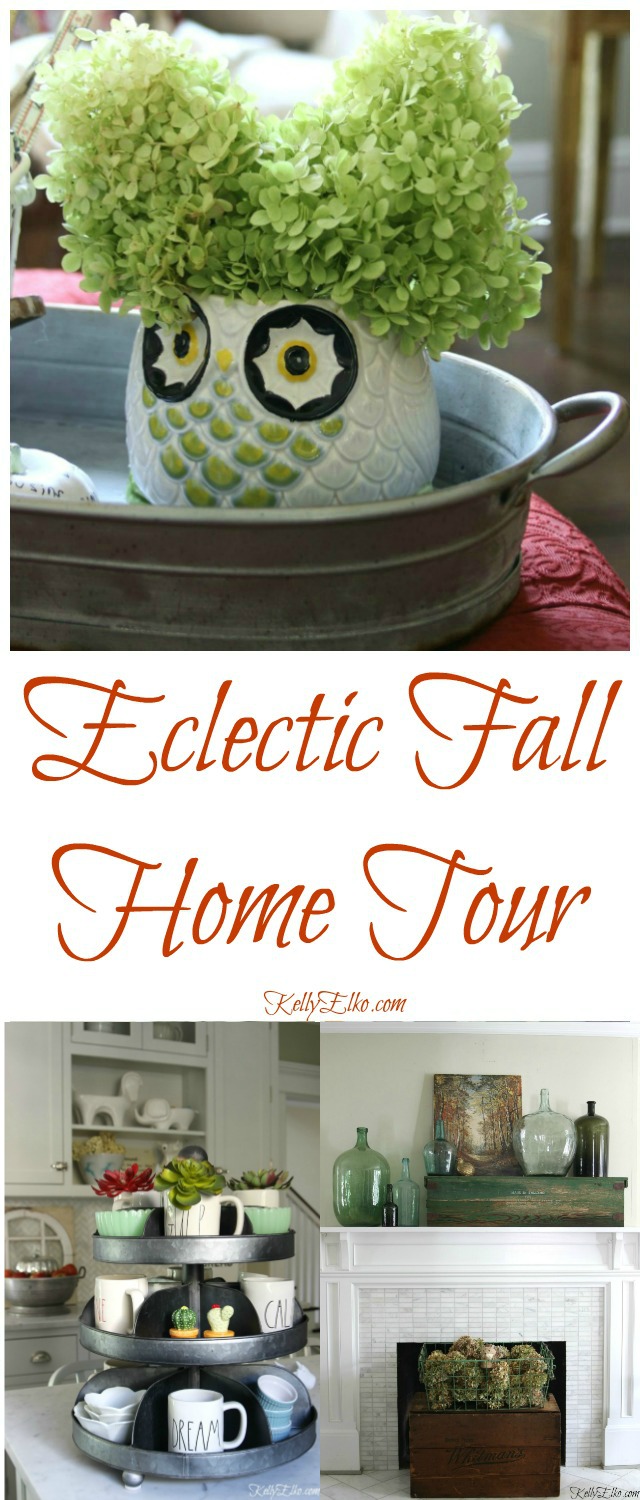 Fall!
It's my favorite time of year! All the apple pie a girl can eat plus it's my third annual Eclectically Fall Home Tours!
You can see my past fall home tours – last year and two years ago.
All this week, tour some of the most gorgeous homes all decked out for fall.
Make sure to stop by here every day where I'll be giving you a sneak peek at what the other gals have in store and you can hop right over to their blogs to see more.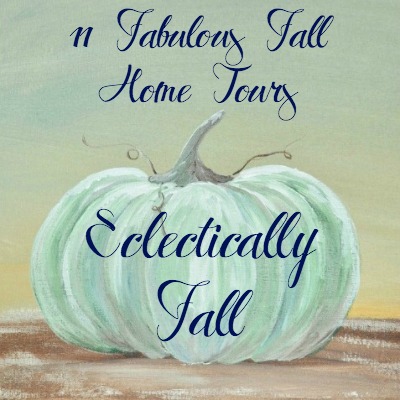 Grab your pumpkin spice latte, apple cider or pumpkin martini (I don't judge) and come on in.
One of my favorite things about my 100+ year old house is the little entrance vestibule separating the front door from the foyer.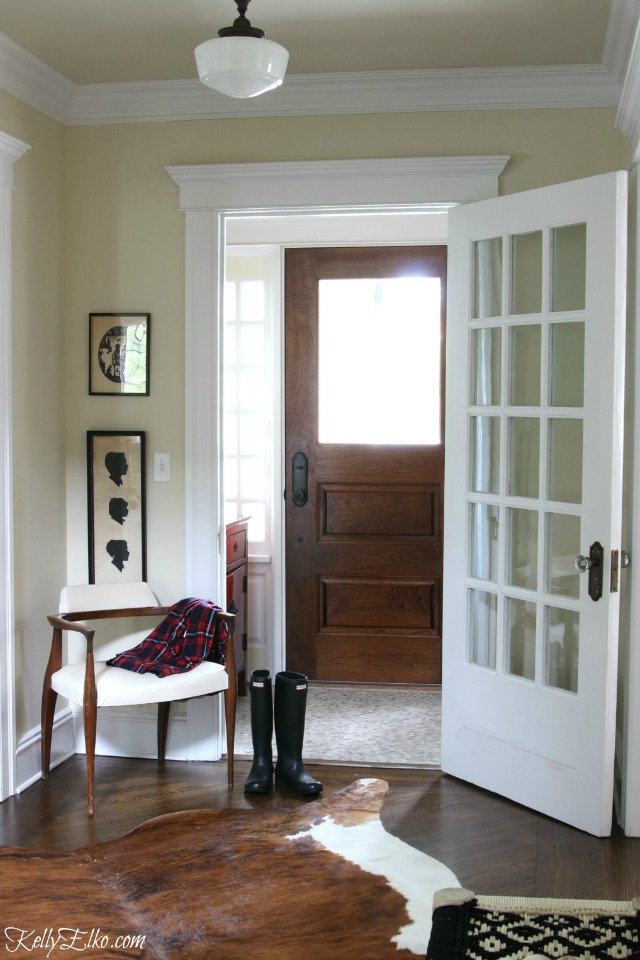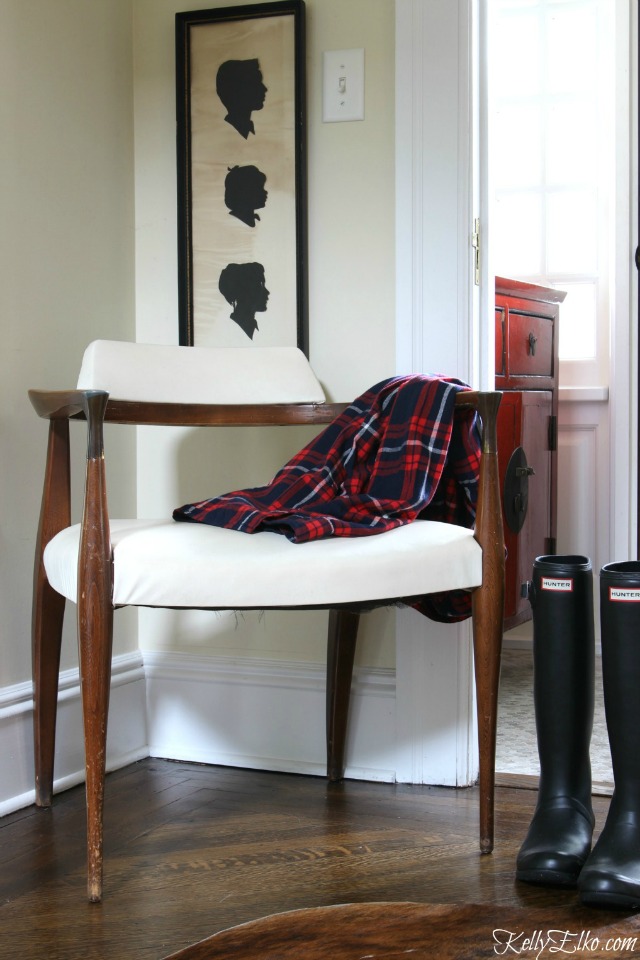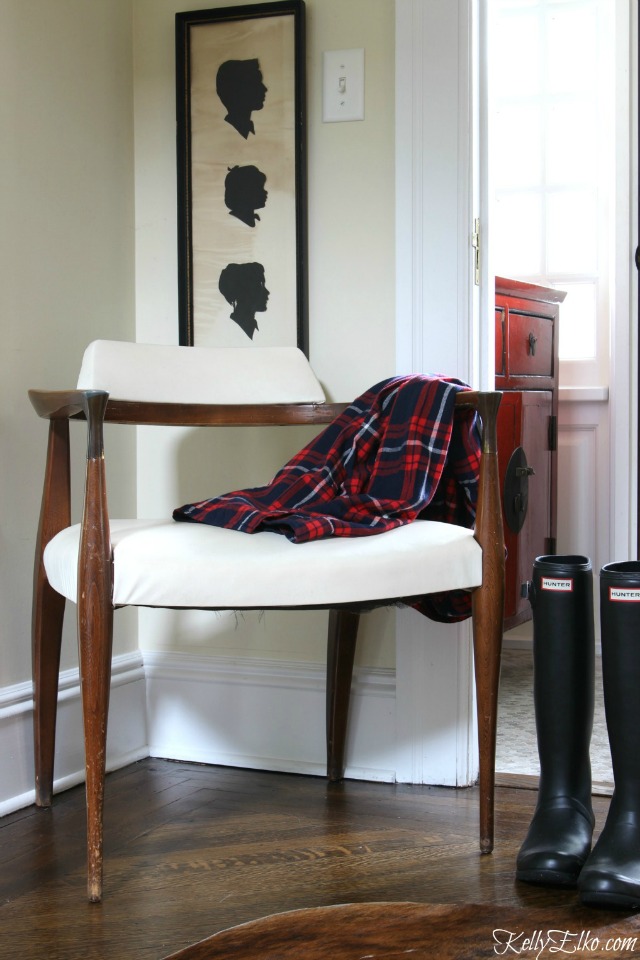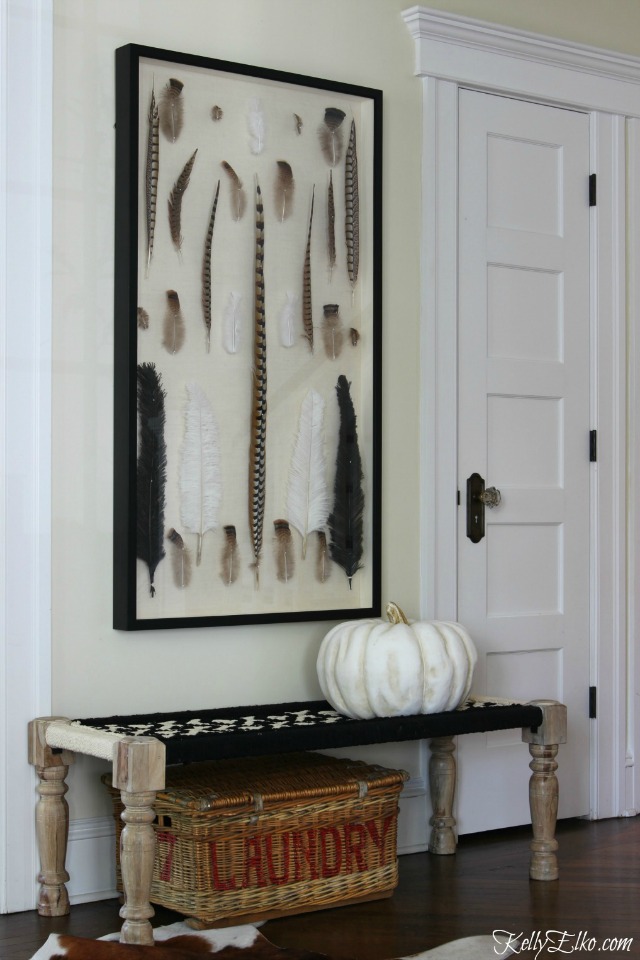 post contains affiliate links
SHOP MY FOYER

Tomorrow we go to the gym …
but today, we eat apple cider doughnuts.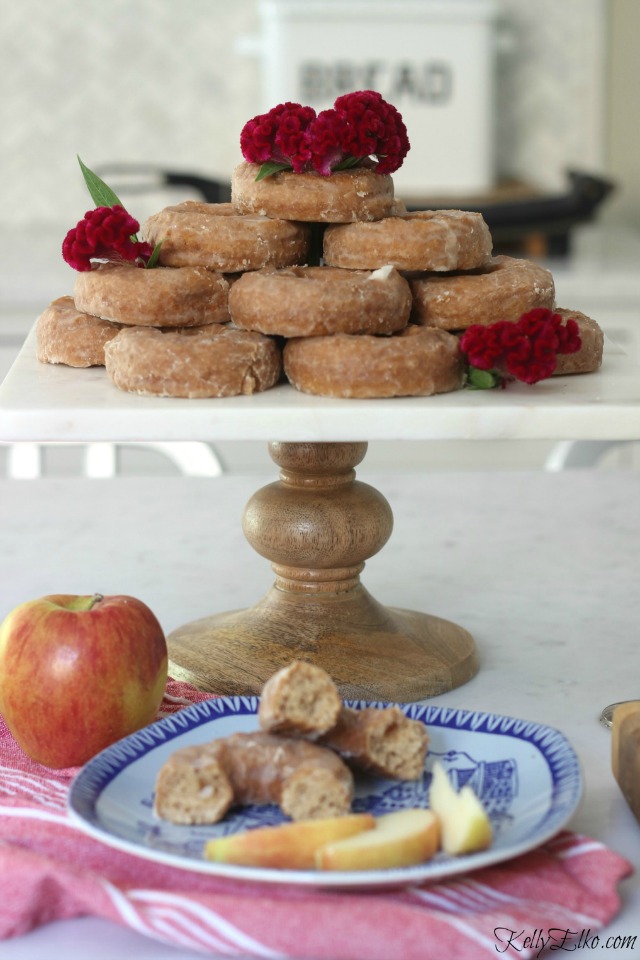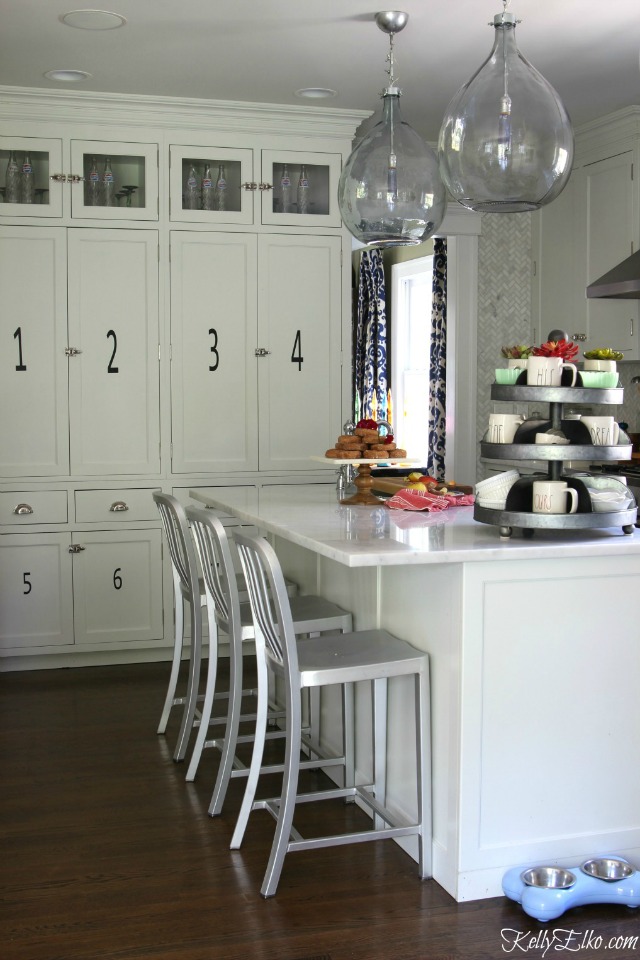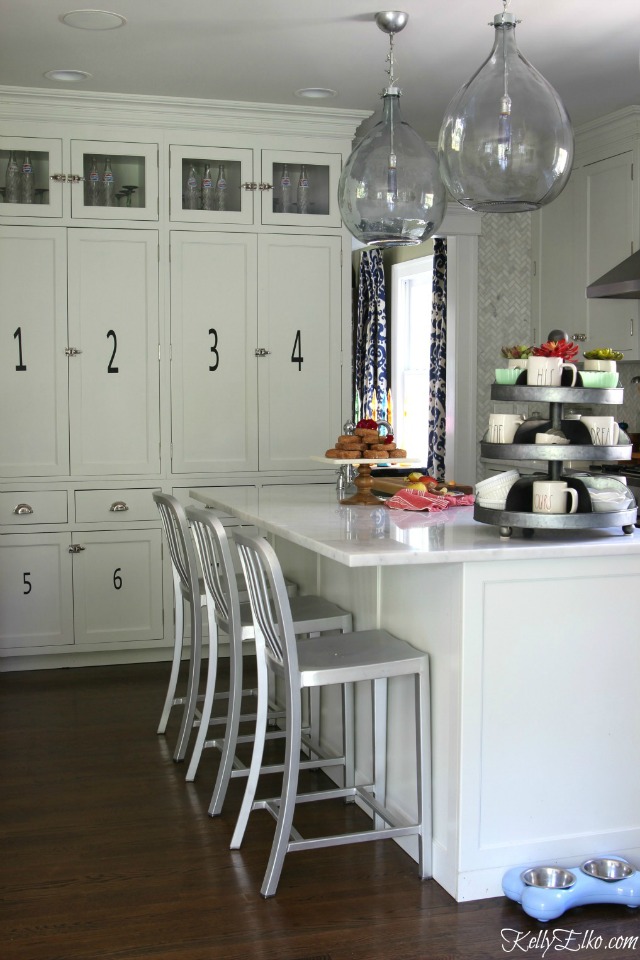 I love my tiered tray for keeping everyday things within easy reach. I jazzed up my mugs with faux succulents (and how cute are my cacti salt and pepper shakers)!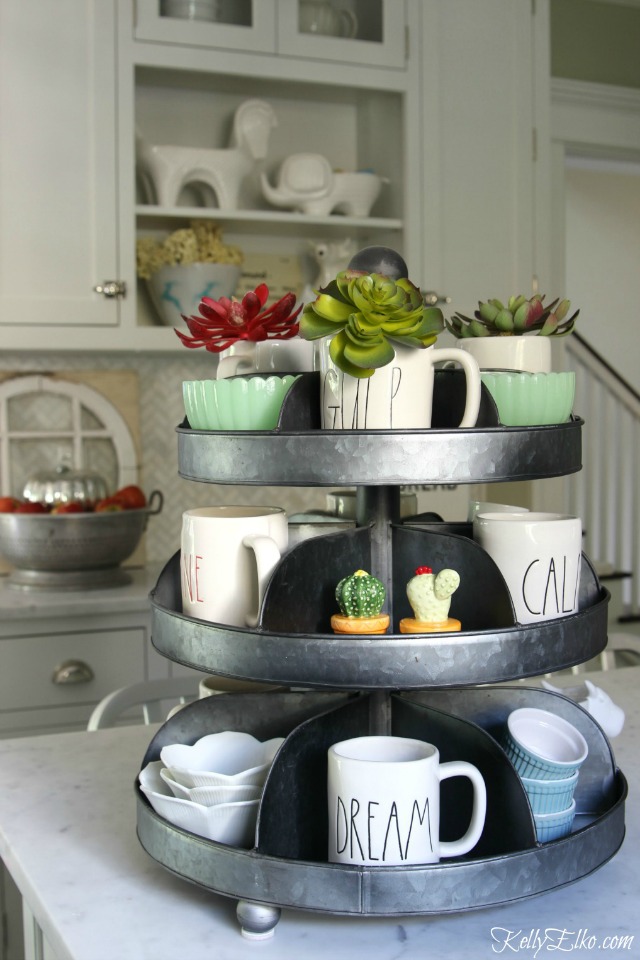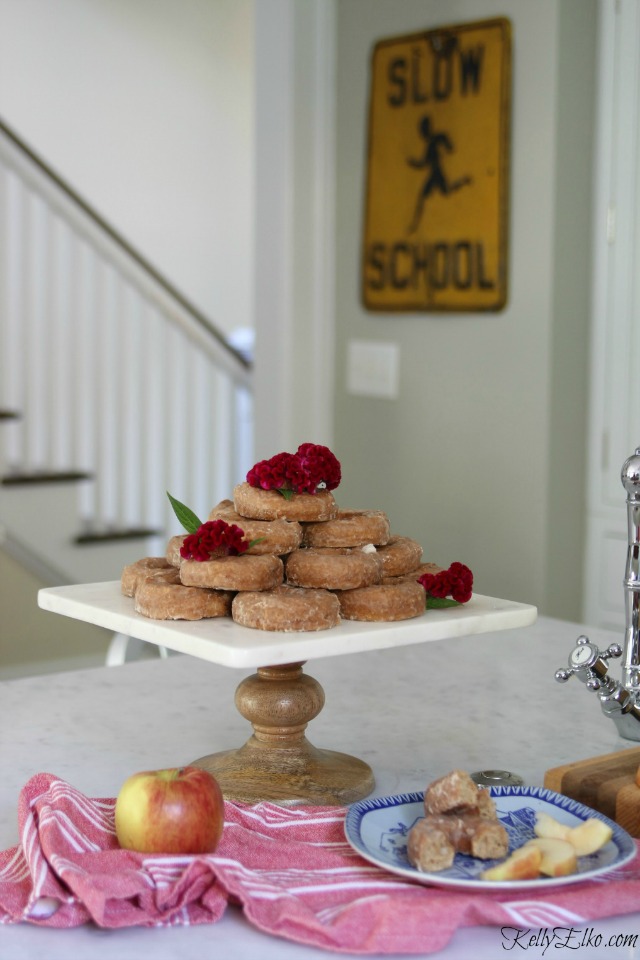 I love cockscomb – especially in an old Charles Chips tin.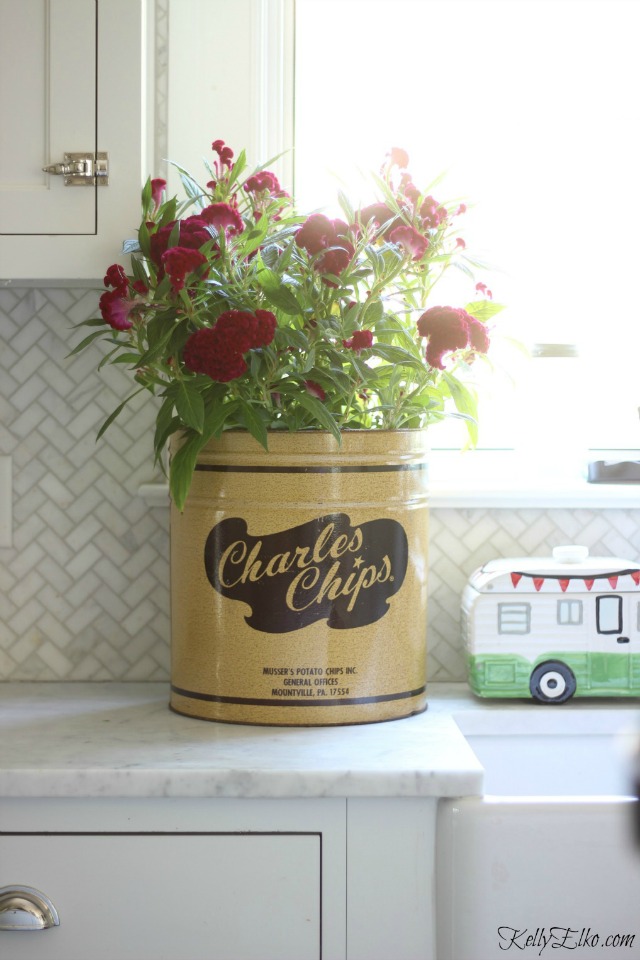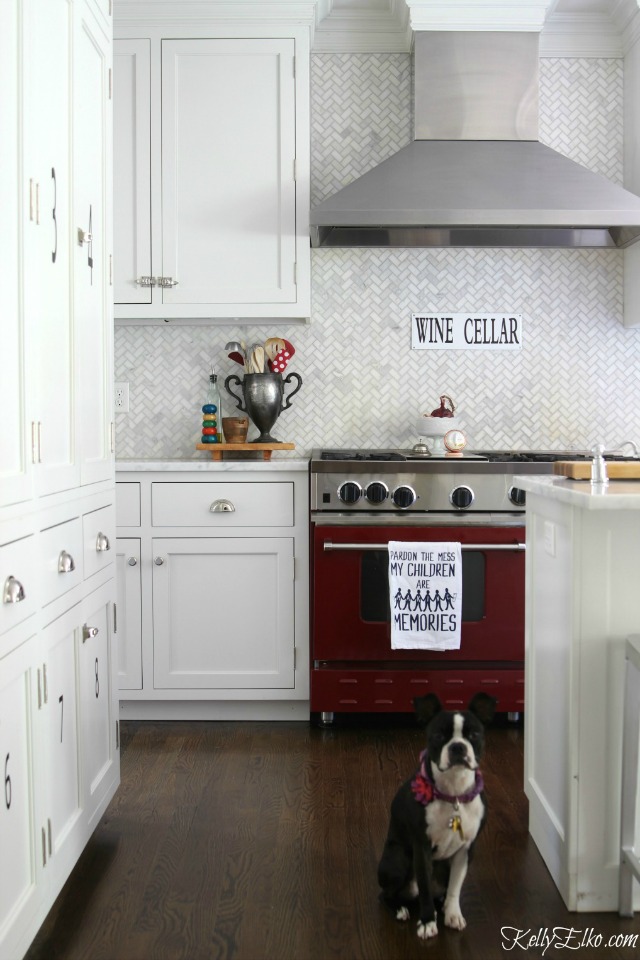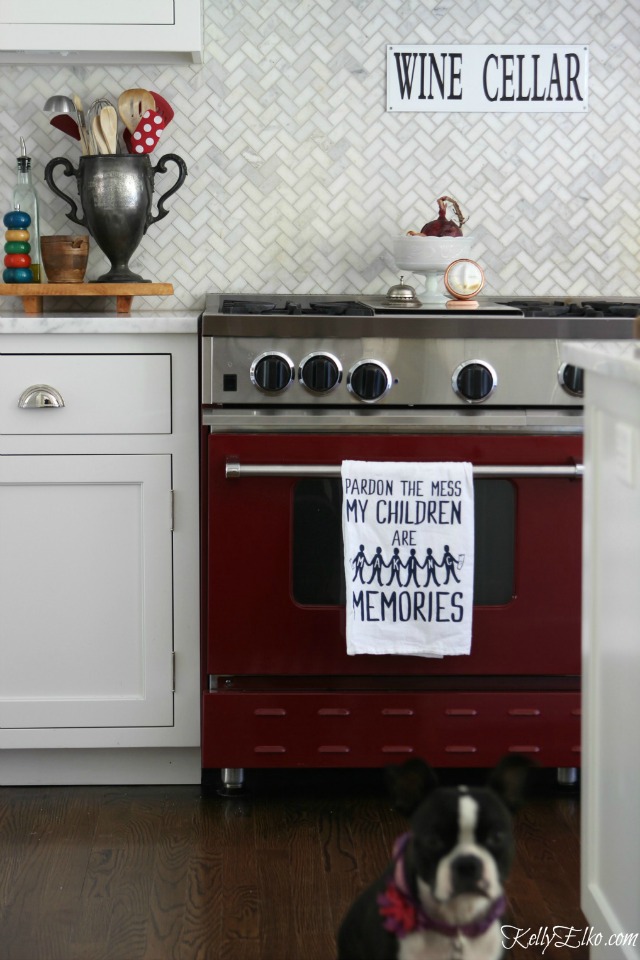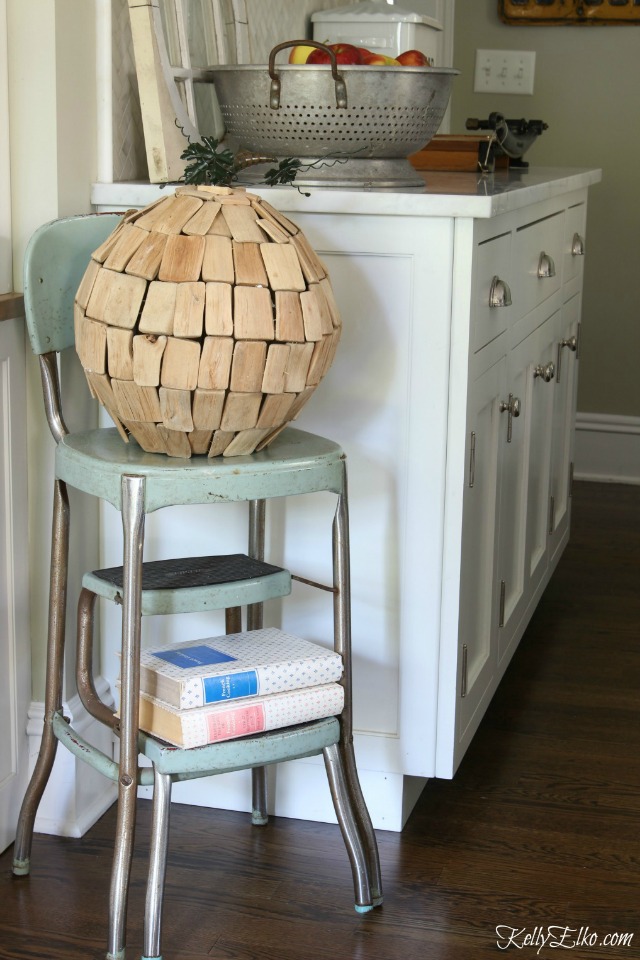 I'm in LOVE with my new bubble glass chandelier! You're the first to see it and I'll share all the info on it soon.
It really opens up this small eating area and is perfect over my farmhouse kitchen table.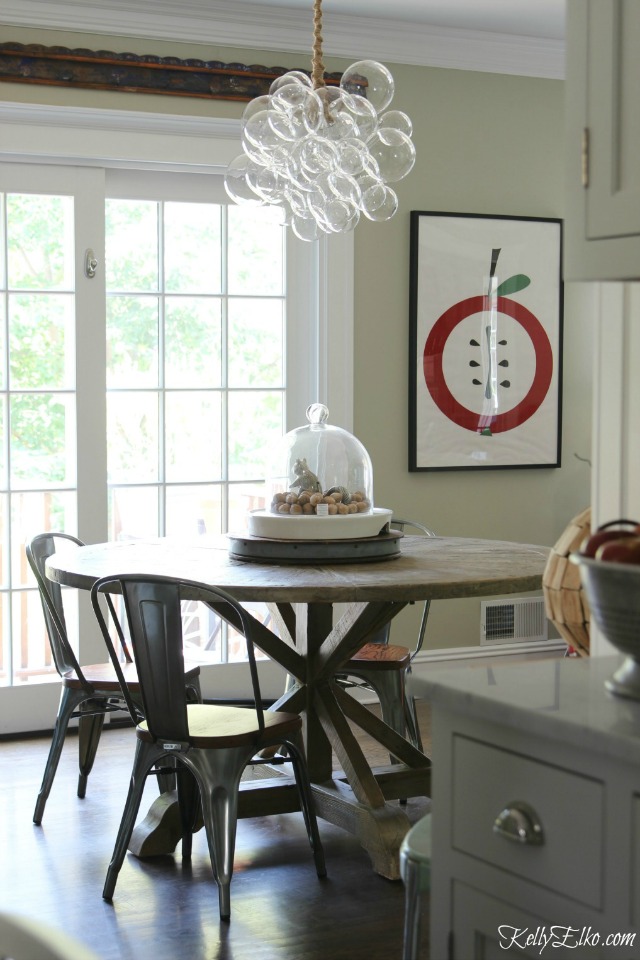 SHOP MY KITCHEN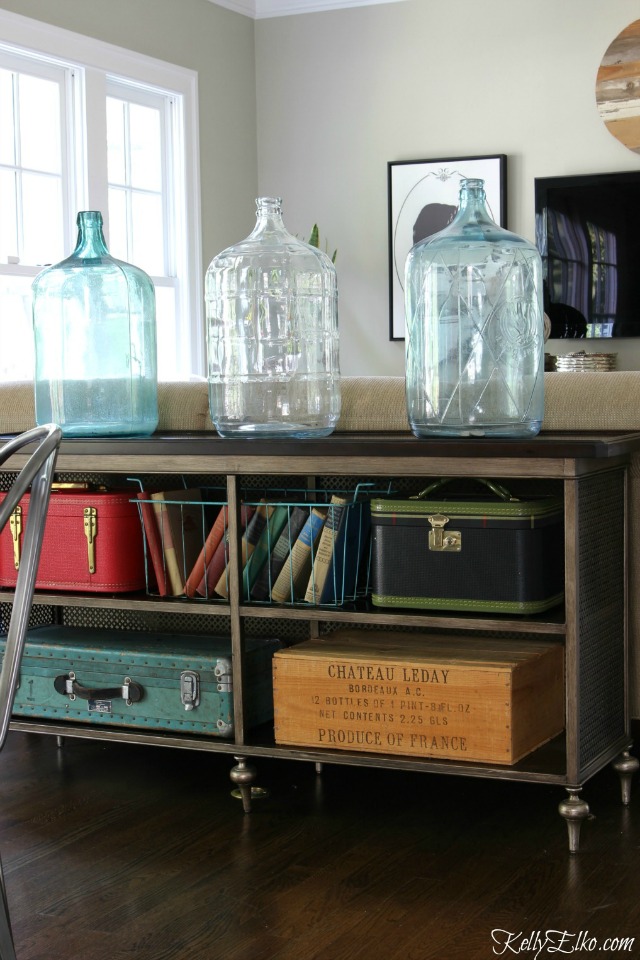 Reader poll: does my hydrangea haired owl remind you of: 1) The Bride of Frankenstein, 2) The Queen of Hearts or 3) Marge Simpson?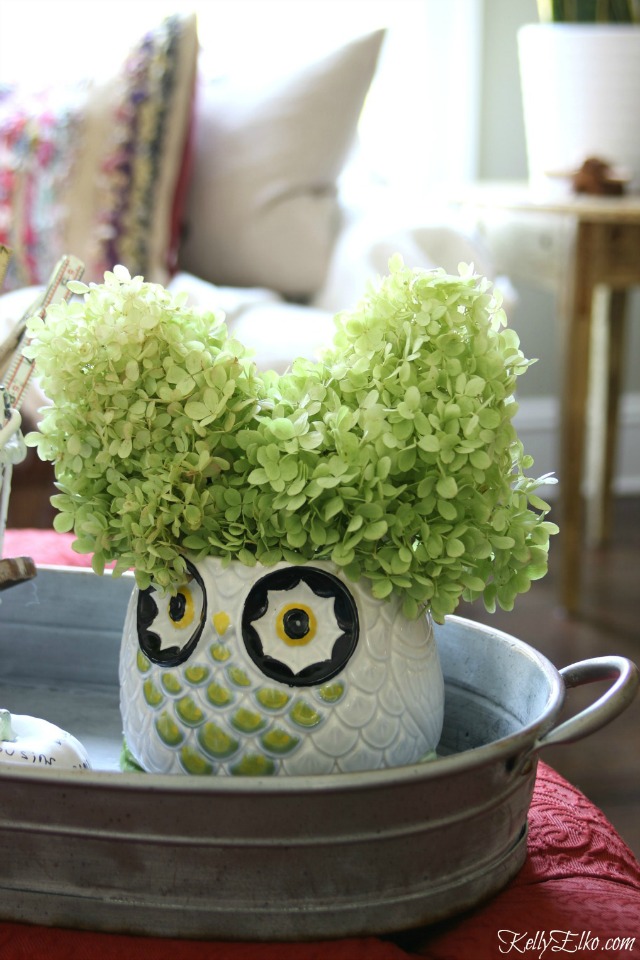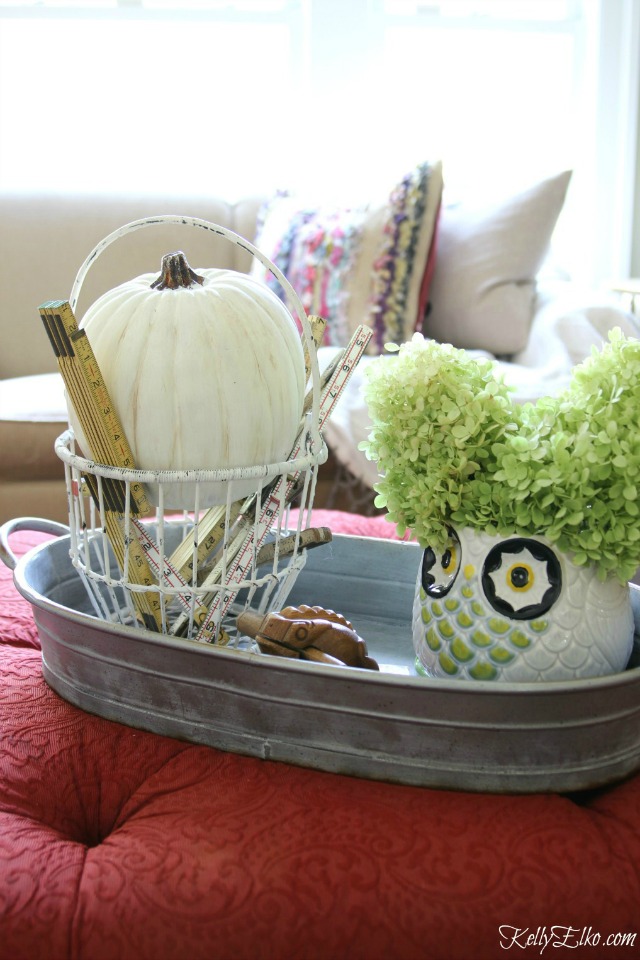 Random fact: snake plants are also called mother-in-law's tongue.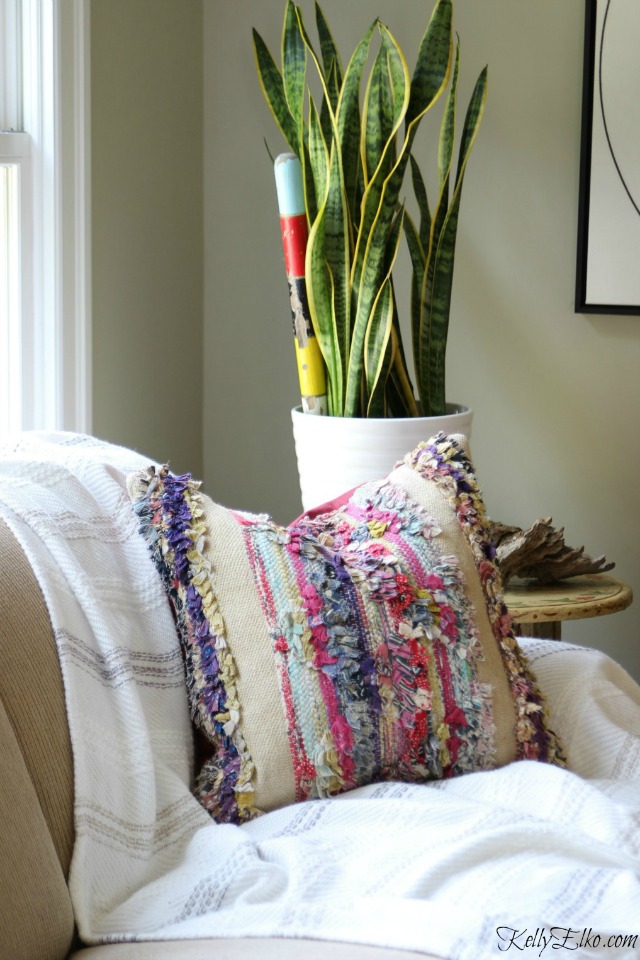 SHOP MY FAMILY ROOM

Fall means cozying up by the fireplace and I love changing up my mantels for every season.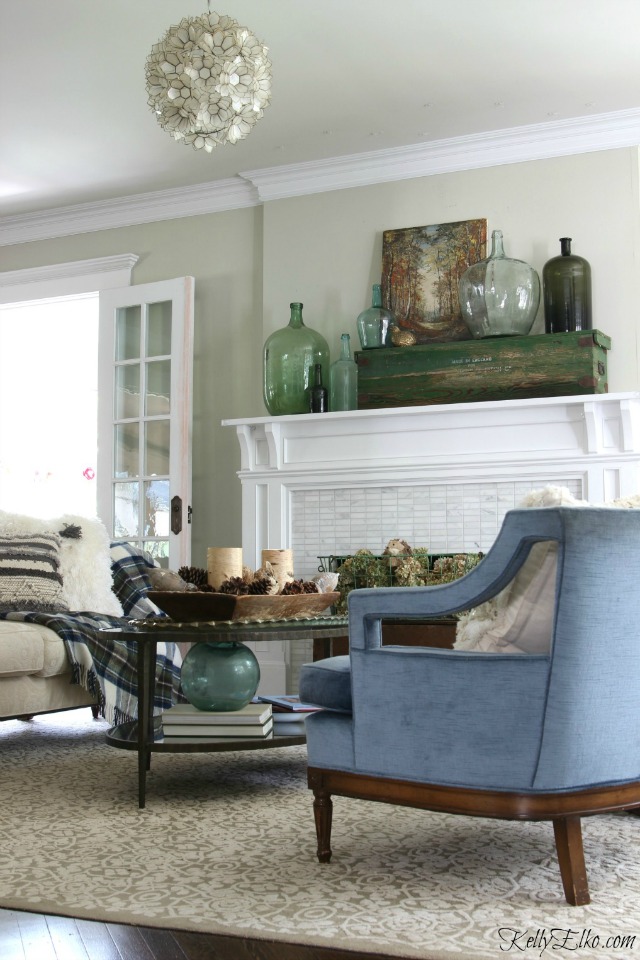 Think outside the pumpkin when decorating for fall.
A collection of vintage demijohns (old wine jugs) is a conversation starter.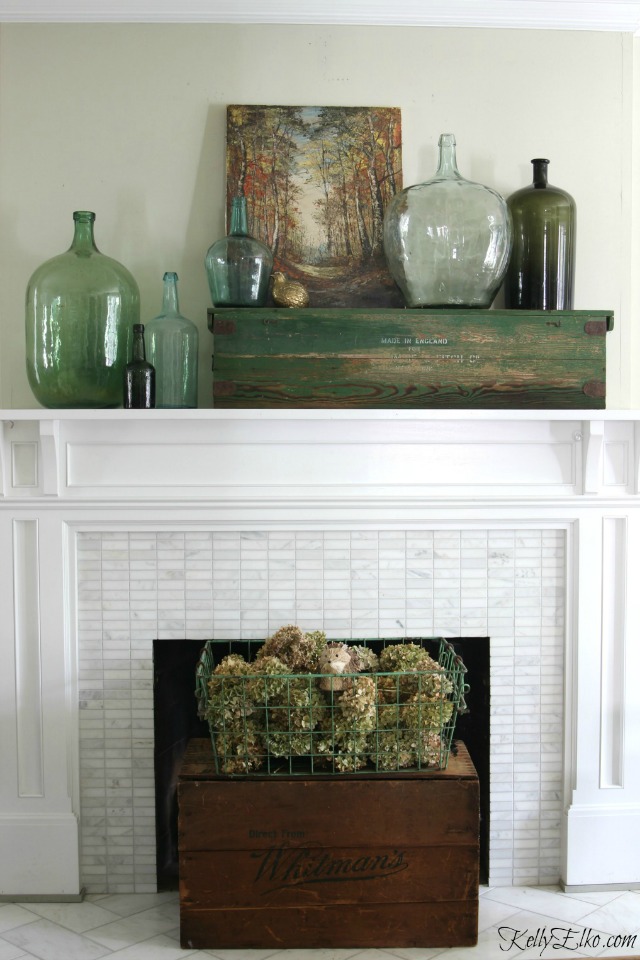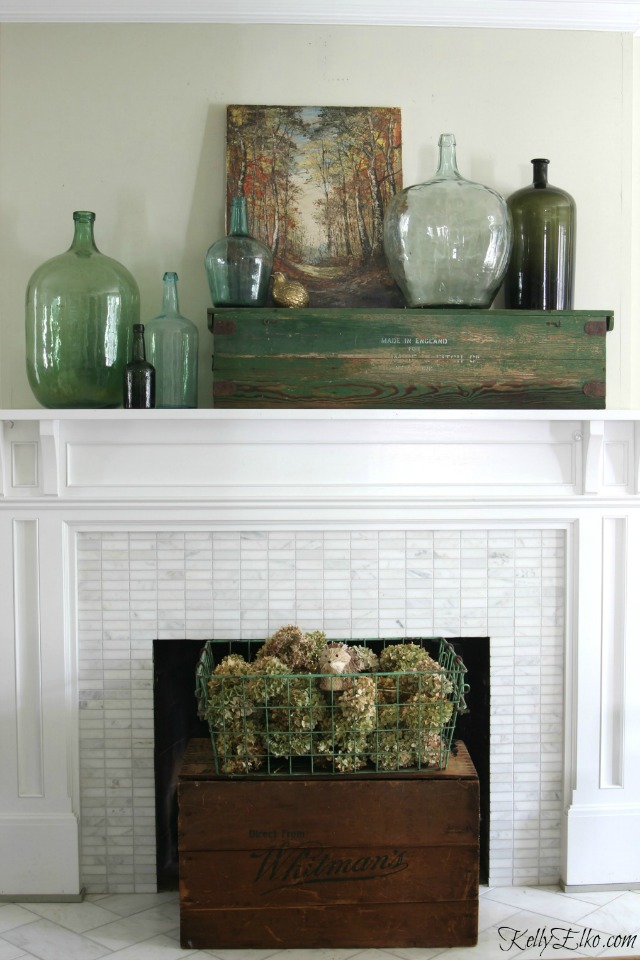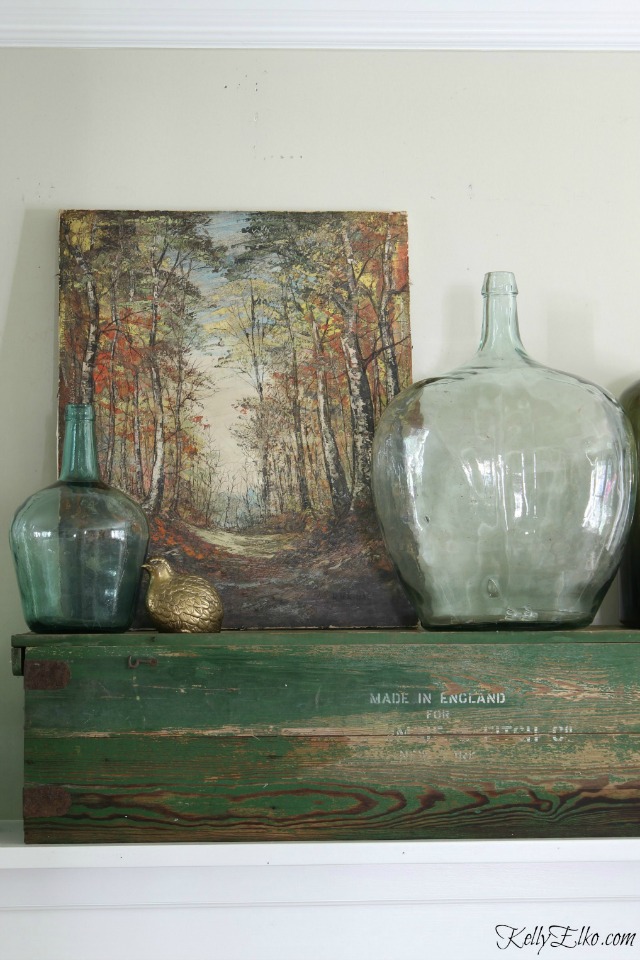 I love hiding that big black hole of a fireplace.
This old Whitman's Chocolate box is unexpected and perfect for stacking a crate full of dried hydrangeas (see my easy hydrangea drying method).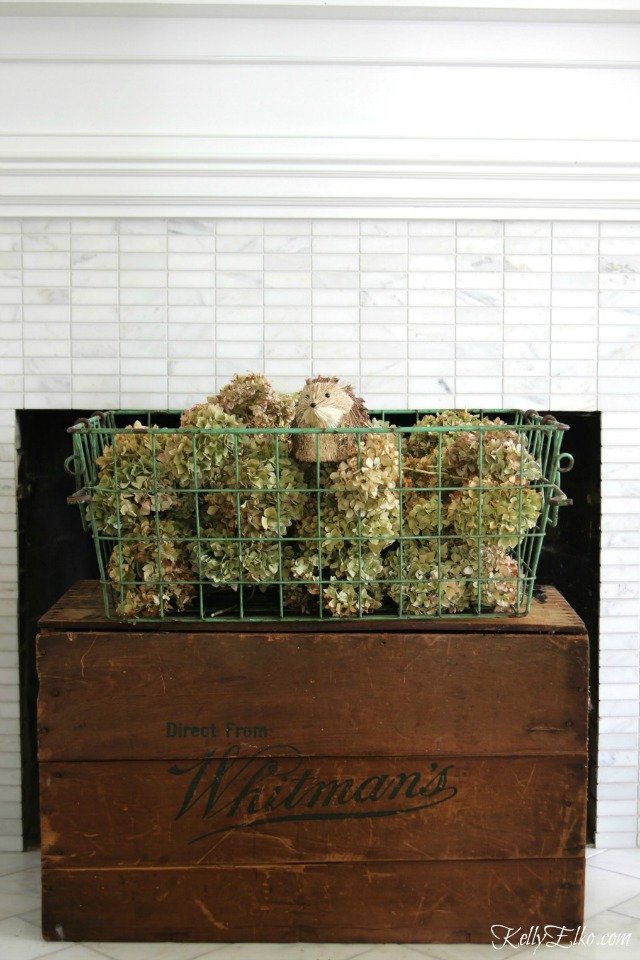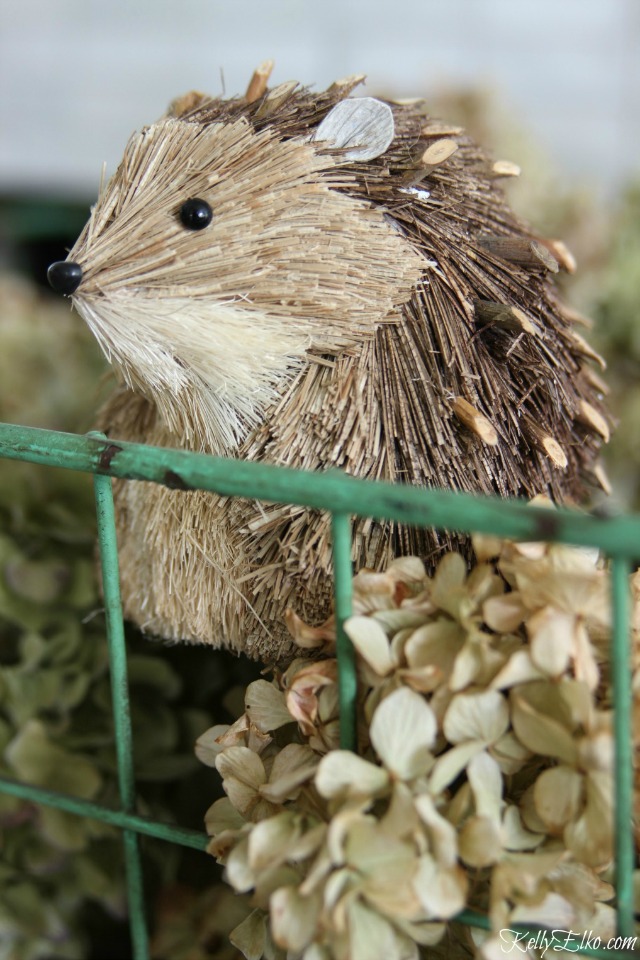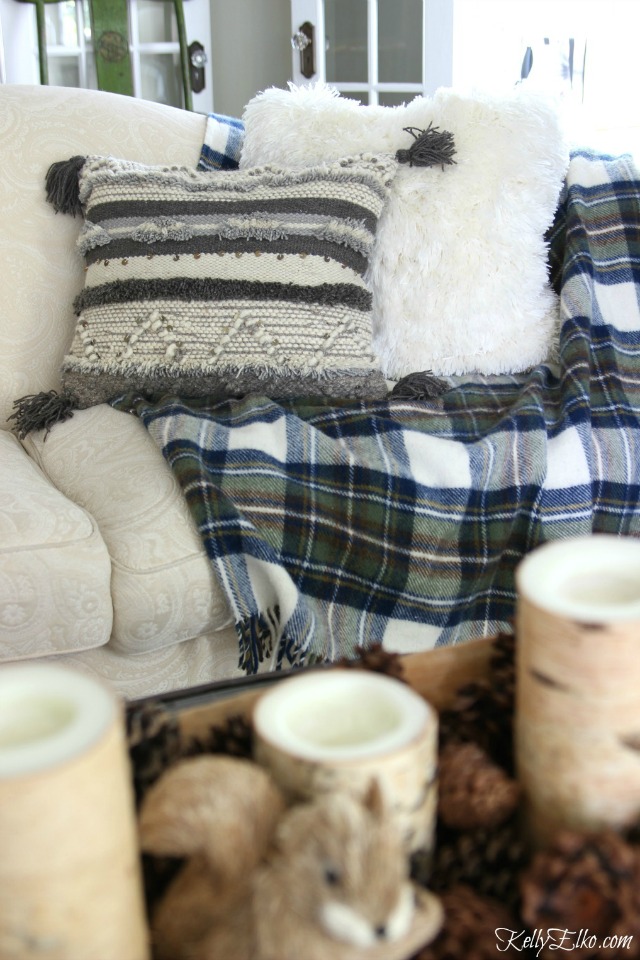 See how I created this dough bowl centerpiece.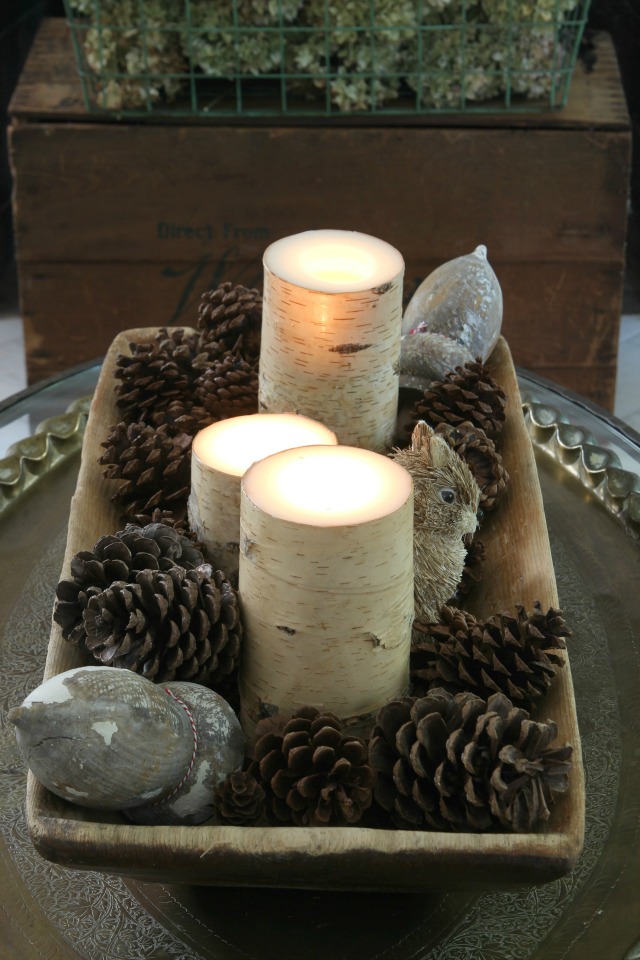 I found a pair of mid century club chairs at a consignment shop and I've kept their original blue velvet fabric.
A couple of Moroccan wedding blanket pillows are all they need (see my #1 tip for decorating with pillows).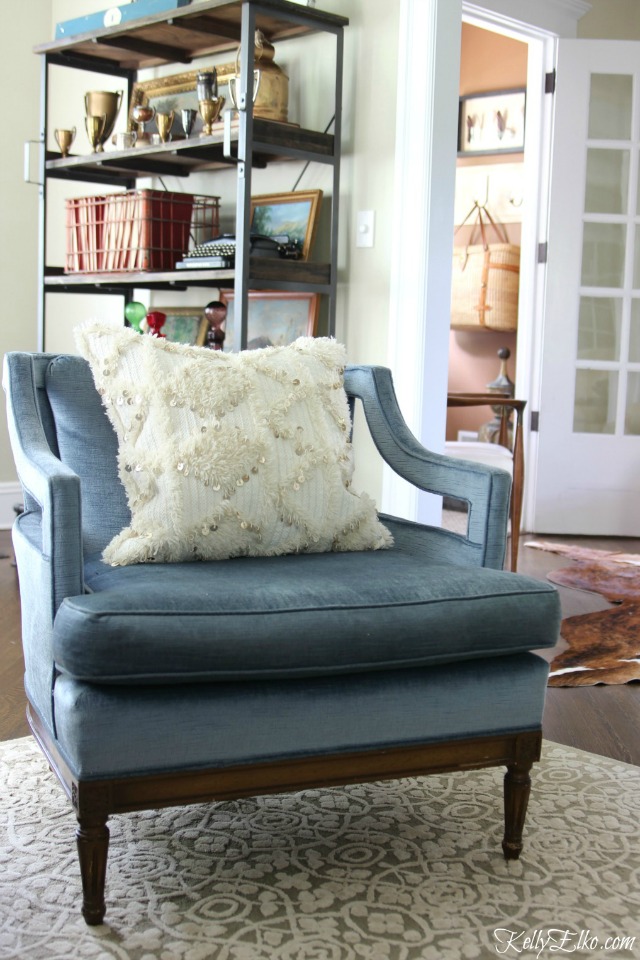 There is nothing better for a hoarder (I mean collector) like me than industrial open shelves for showing off favorites.
I like layering art at the back of shelves for more interest.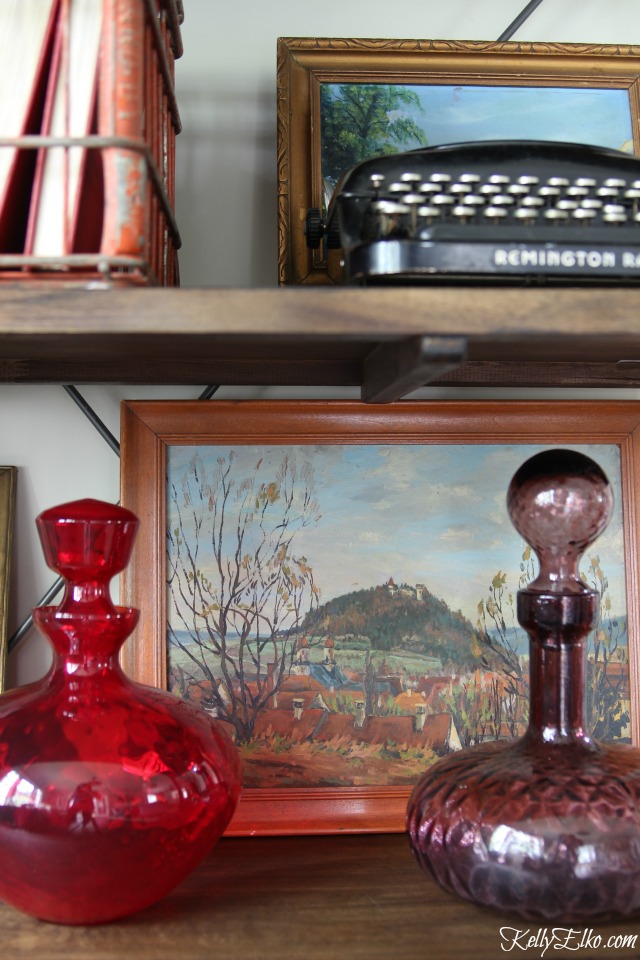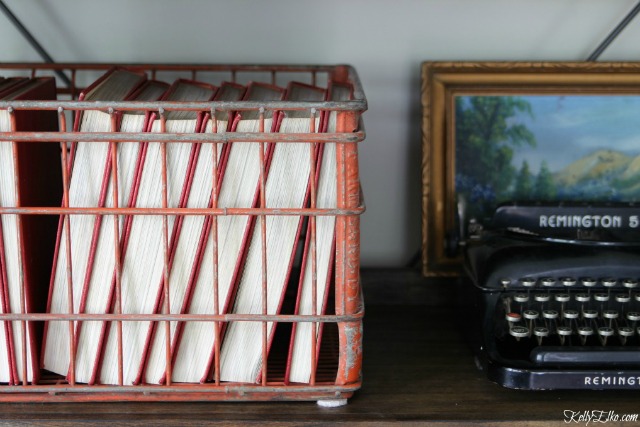 I call this my table of curiosities – jars and cloches filled with vintage finds – don't worry, there are no brains.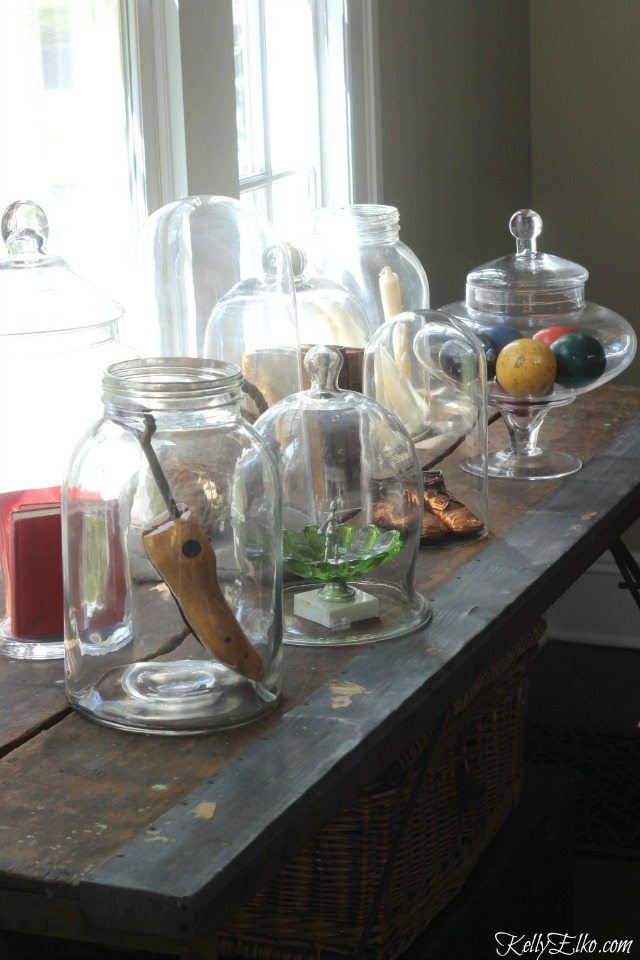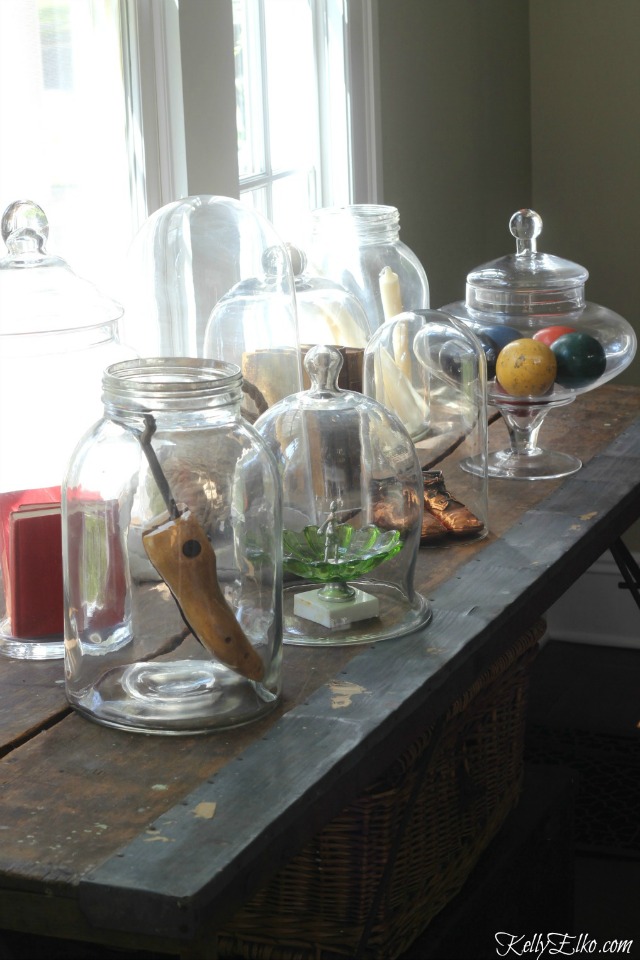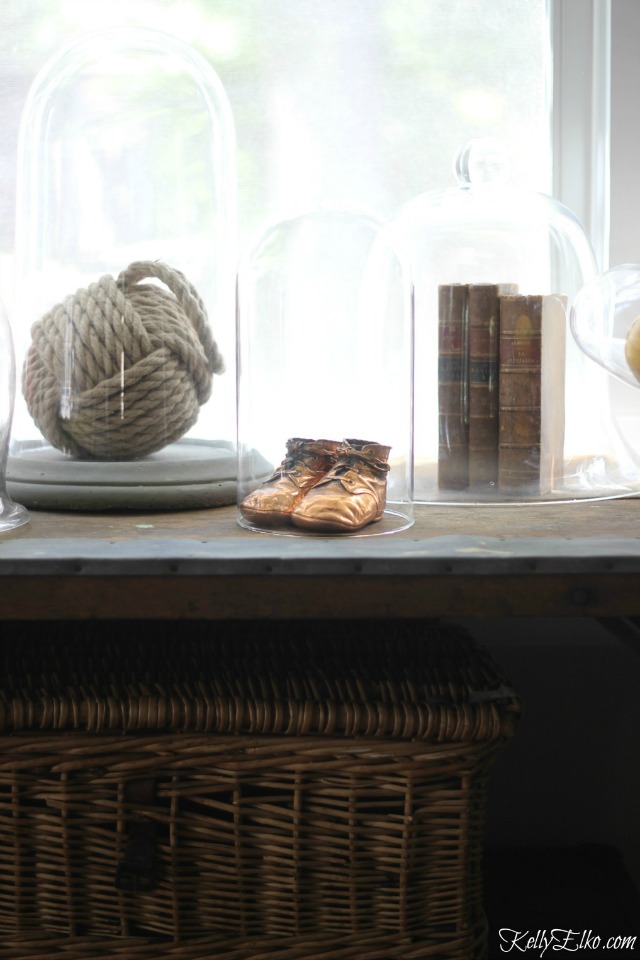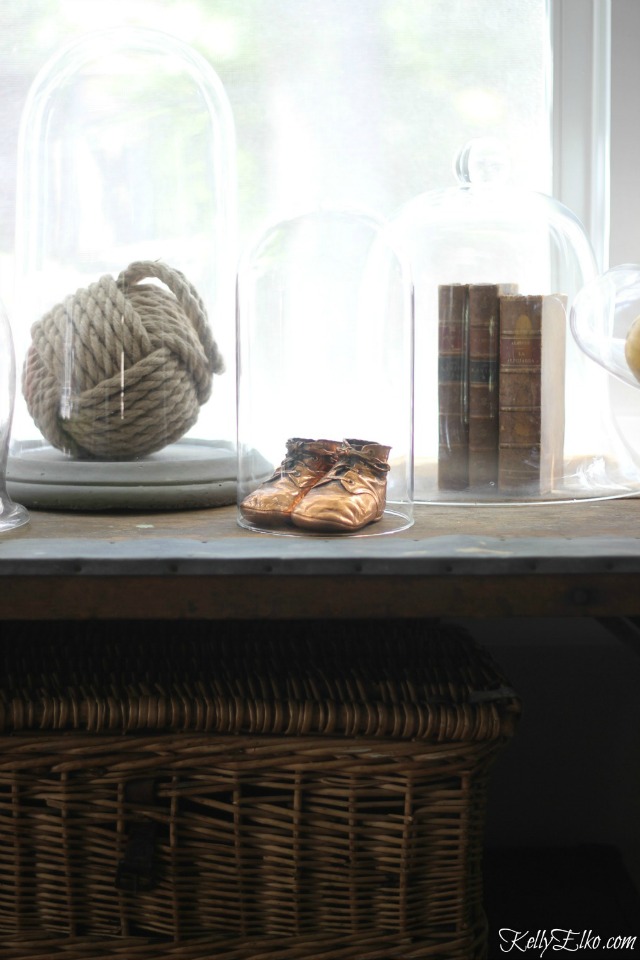 SHOP MY LIVING ROOM

 The dining room gets a lot of action in the fall.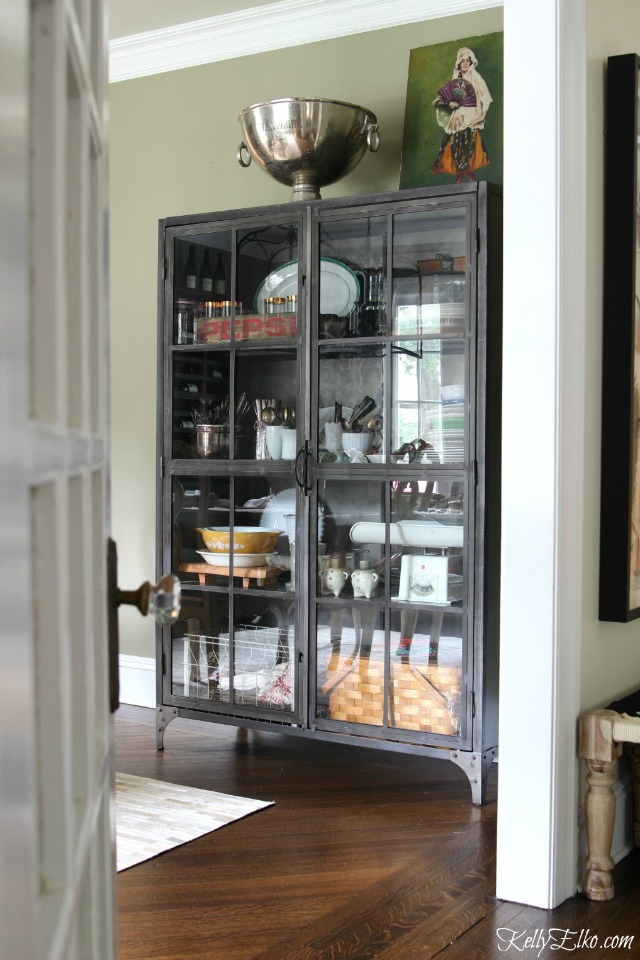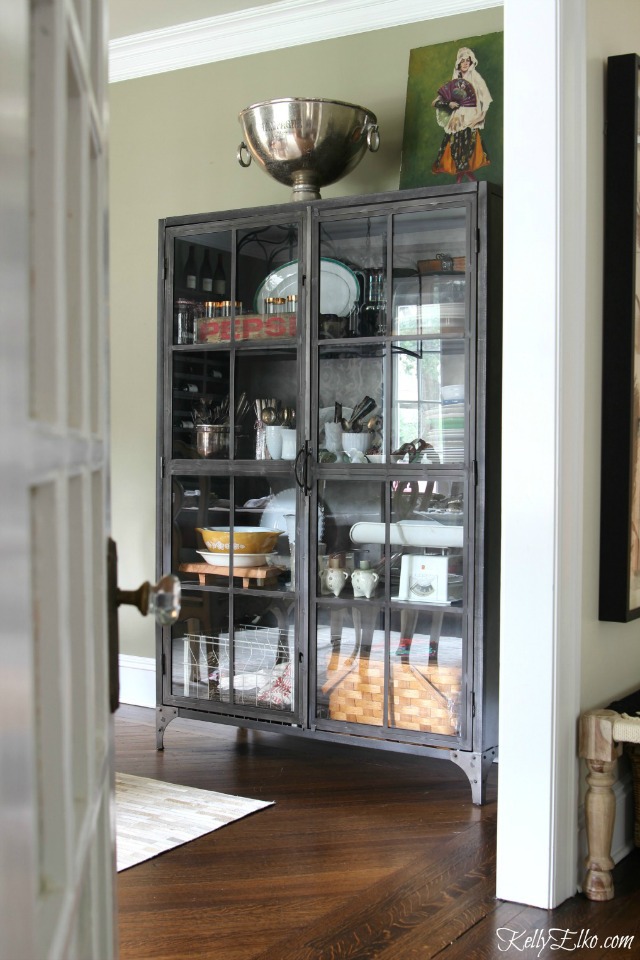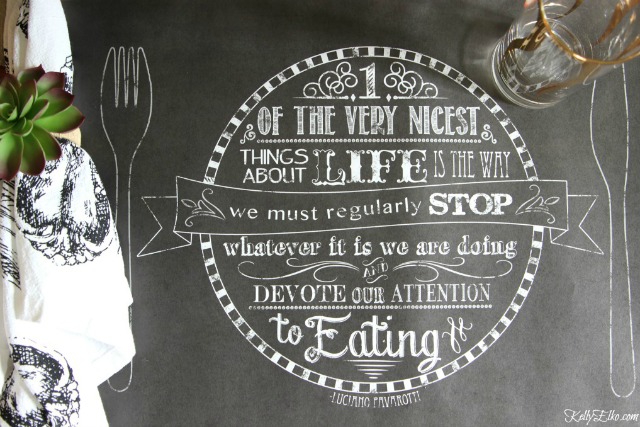 Can you believe it took me two whole weeks to drink enough wine to gather up all of these corks!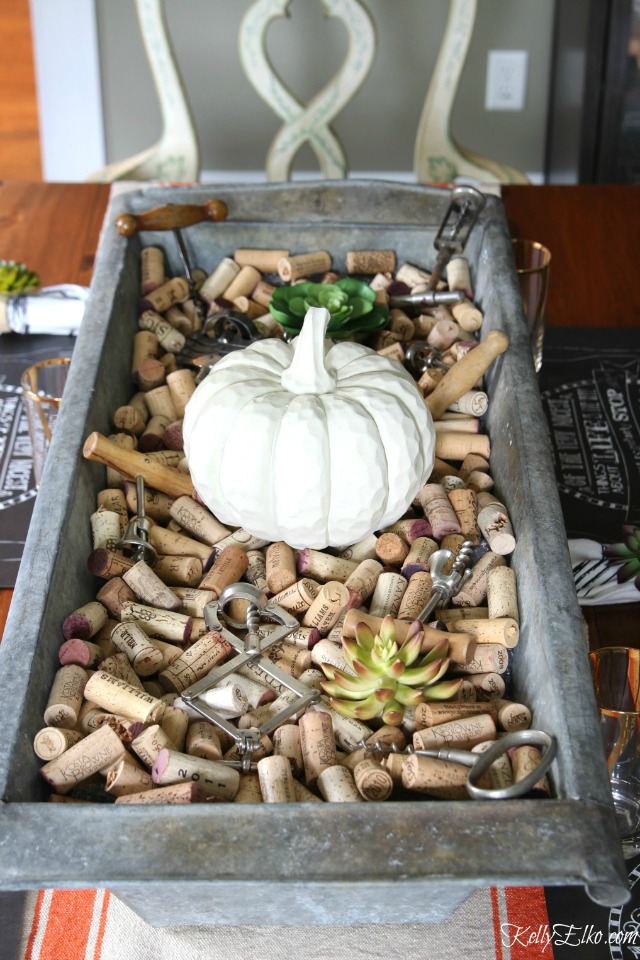 I love how my mid century Italian decanters catch the light.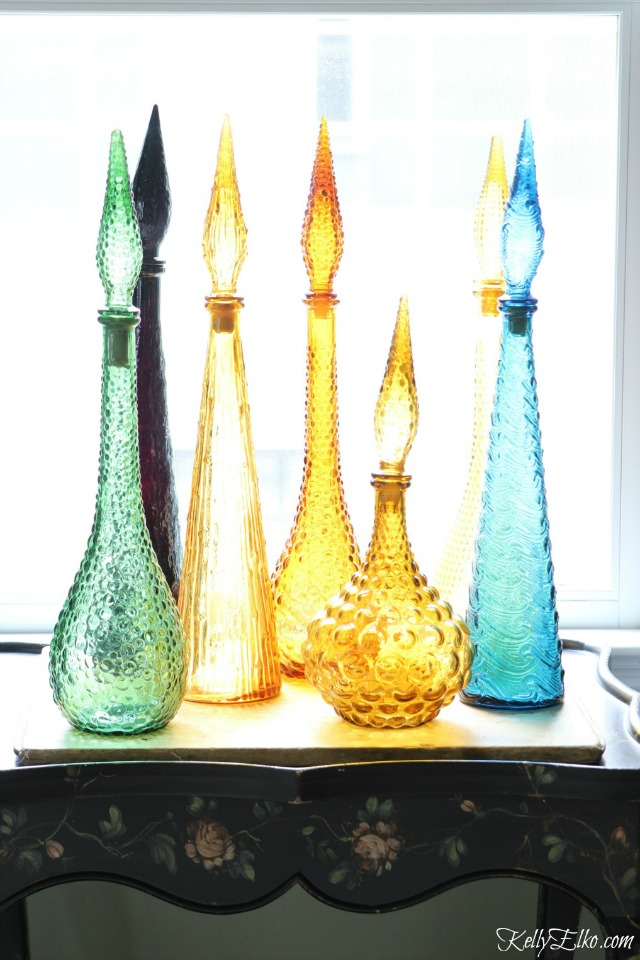 SHOP MY DINING ROOM

My sunroom does double duty as a place to watch tv and do homework.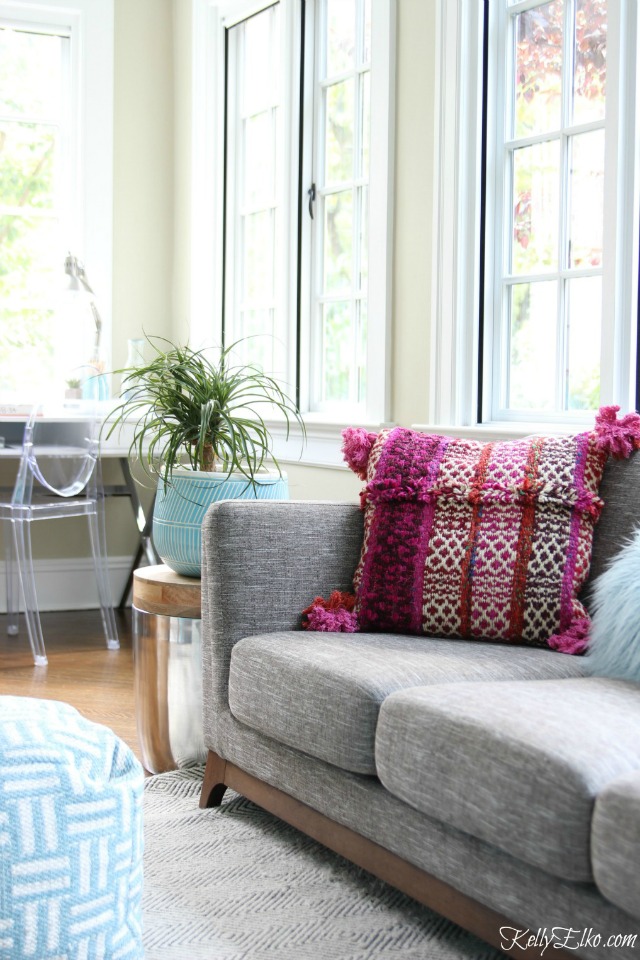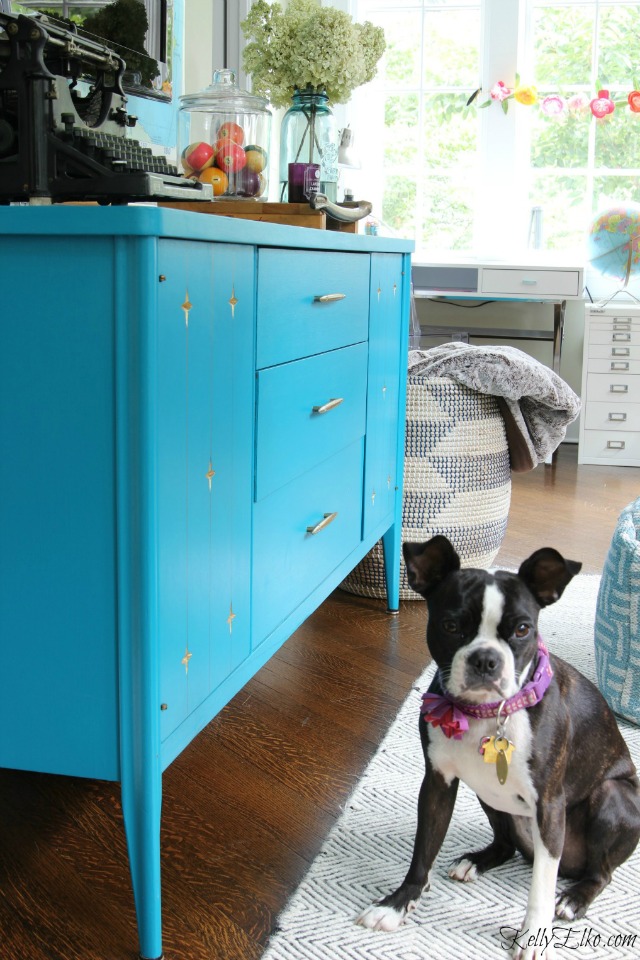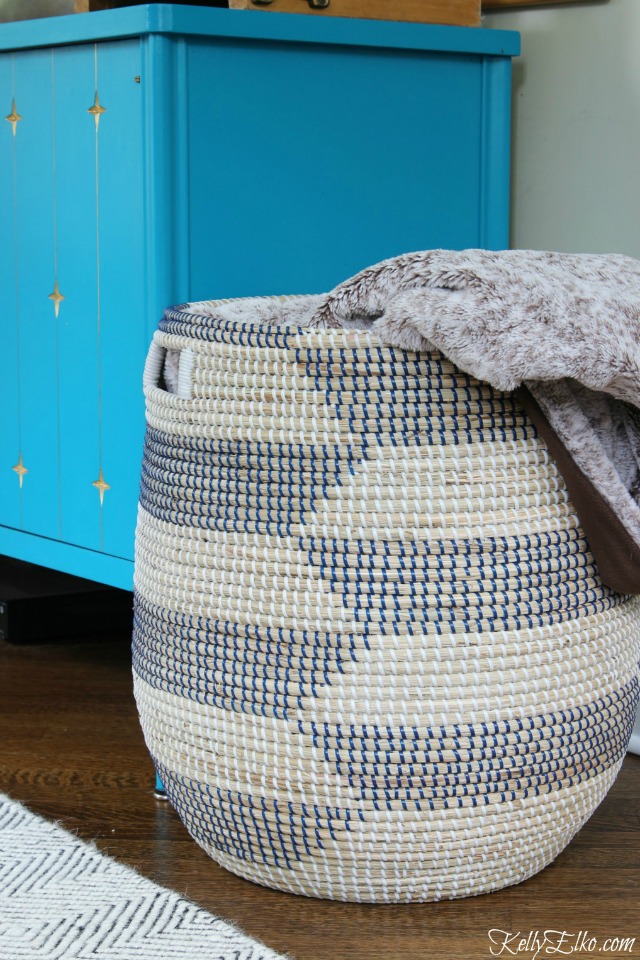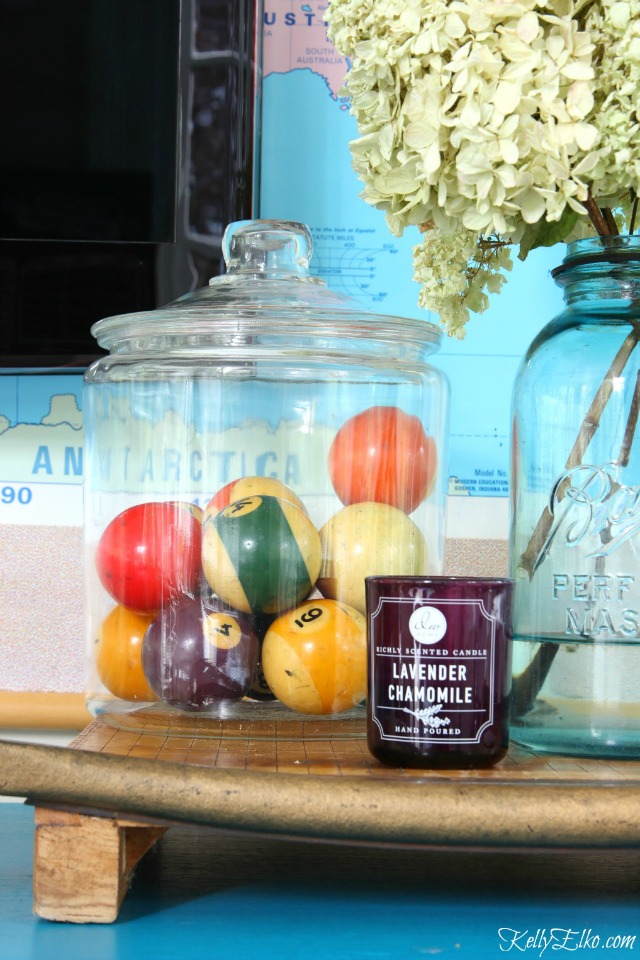 Thanks for stopping by … don't forget to take a doughnut before I eat them all