Fall Dough Bowl Centerpiece
The more the merrier.
That's my decorating philosophy.
A group of similar things has much more impact than one thing standing alone.
I've been slowly but surely bringing fall into the house for my annual week long series: Eclectically Fall Home Tours and it starts next week! We have such an amazing lineup of homes – you do not want to miss it!
Stay tuned for more quick and easy 10 Minute Decorating Ideas from my friends at the end of this post.
I'm kicking fall off with a simple fall dough bowl centerpiece.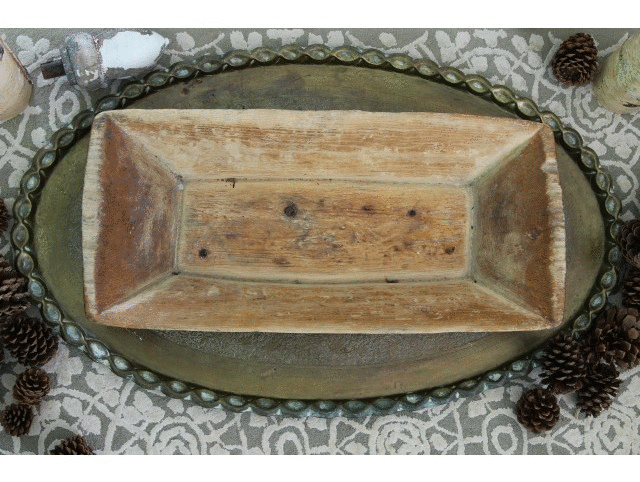 (this post contains affiliate links)
It's that simple!
Start with your favorite bowl or tray – I love using my antique dough bowl.
Next, things that need to sit flat – like these birch bark candles. Then add a cute little critter and surround everything with pinecones.
I love including unexpected things like this pair of antique water downspouts (hung pointy side down, their shape helped rain drip slowly from them).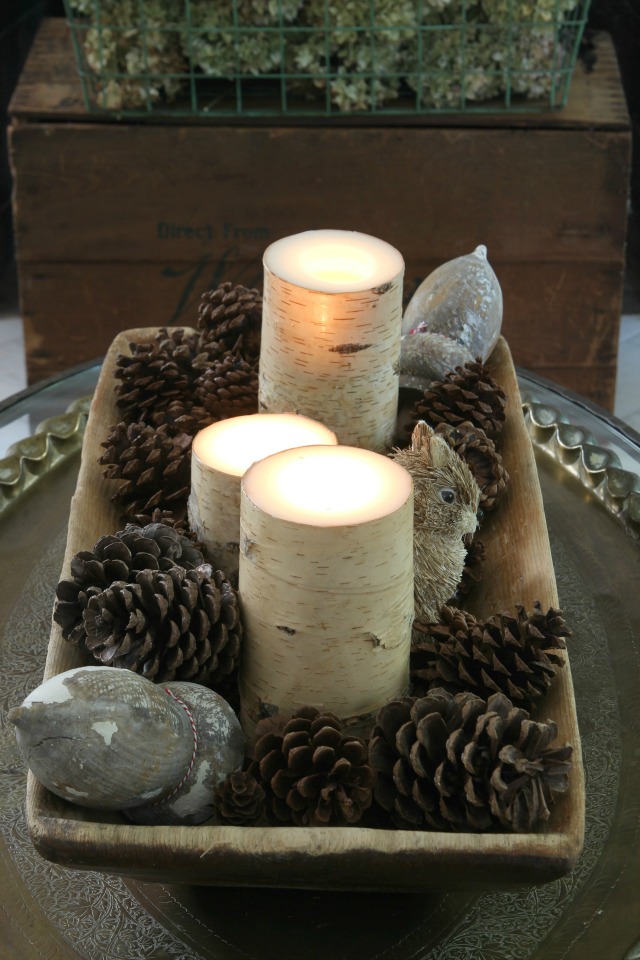 The candles create such a warm glow – the perfect ambiance for enjoying a glass of wine.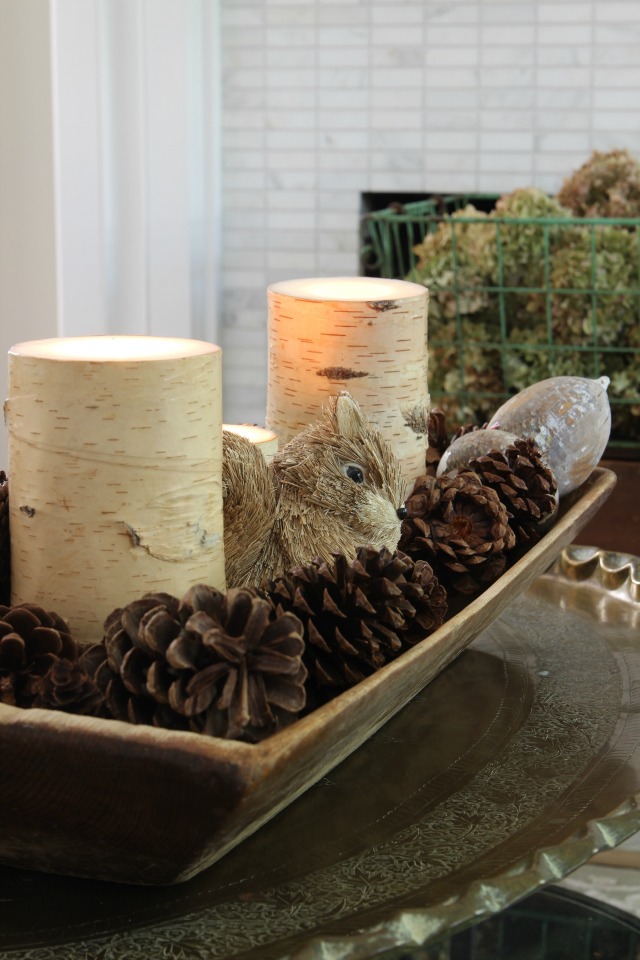 So gather your supplies and turn a bowl into a festive fall centerpiece!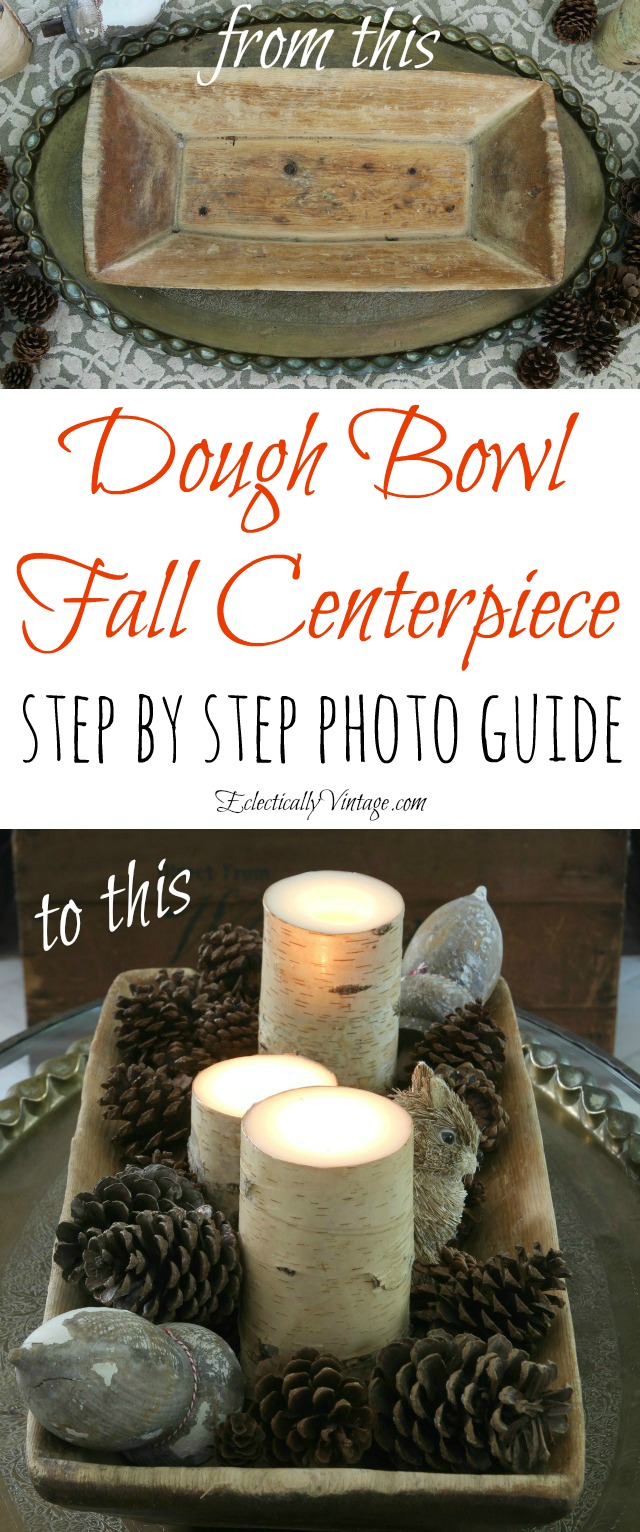 More 10 Minute Decorating Ideas for Fall