Extra! Extra! – Chapter 2
Welcome back to Extra! Extra!, the place where I share all things inspirational that I love and hope you will too. Today, I'm sharing two major thrifting outings with two different friends and you are not going to believe this wildly unbelievable story that I can't wait to share with you! Now, onto what I'm loving this week.
This is fall porch goals but while I admire it greatly, I have been going for a less is more look and only added one large pumpkin and two smaller ones to my porch this year plus a couple of pots of fall flowers.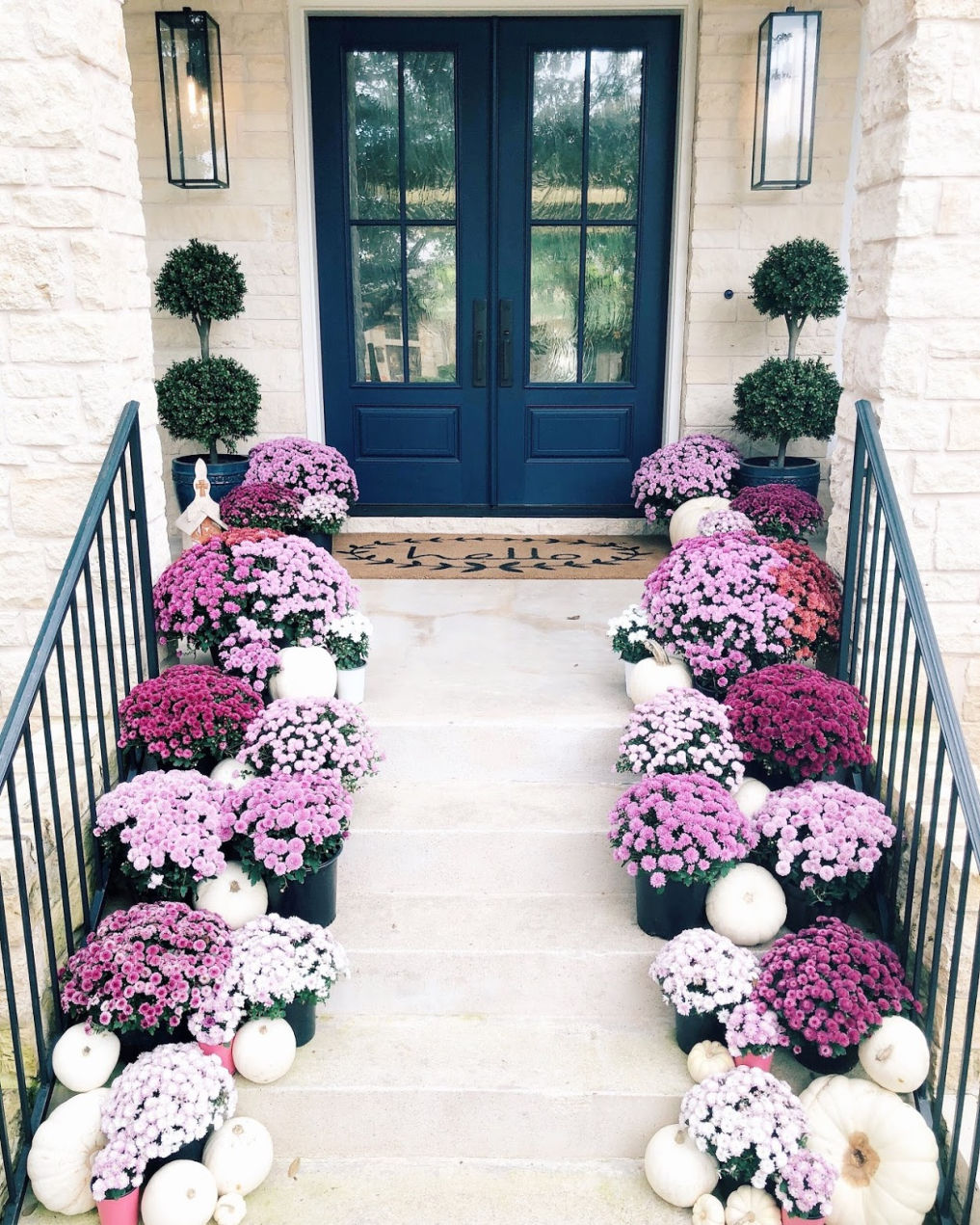 Photo: Liz Lee White
Decorating
Remember that $1 Adirondack basket I found last year? Well it's back and better than ever filled with Limelight hydrangeas from my garden!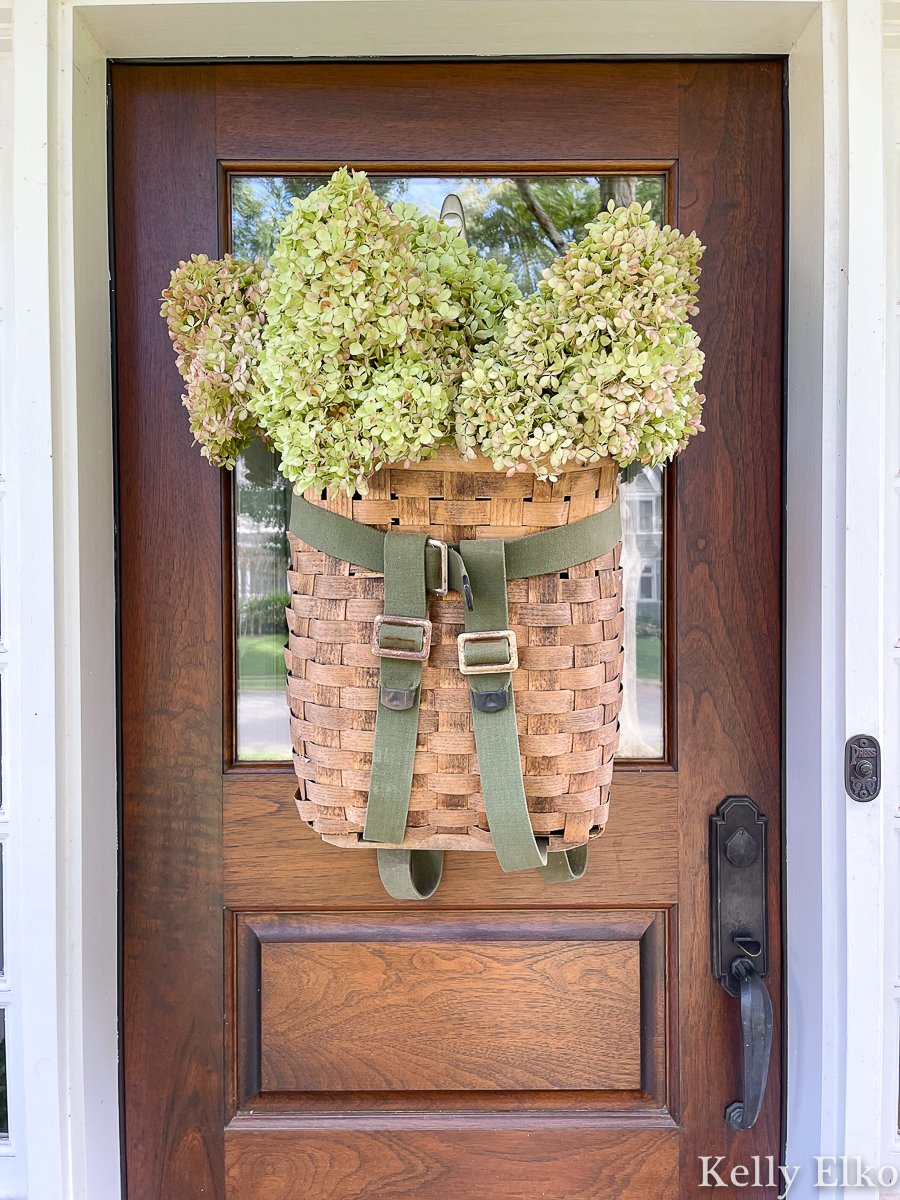 Crafting
Fall doesn't have to mean orange and I absolutely love these dried flower pumpkins and Jen shares all the details on how to dry and press them.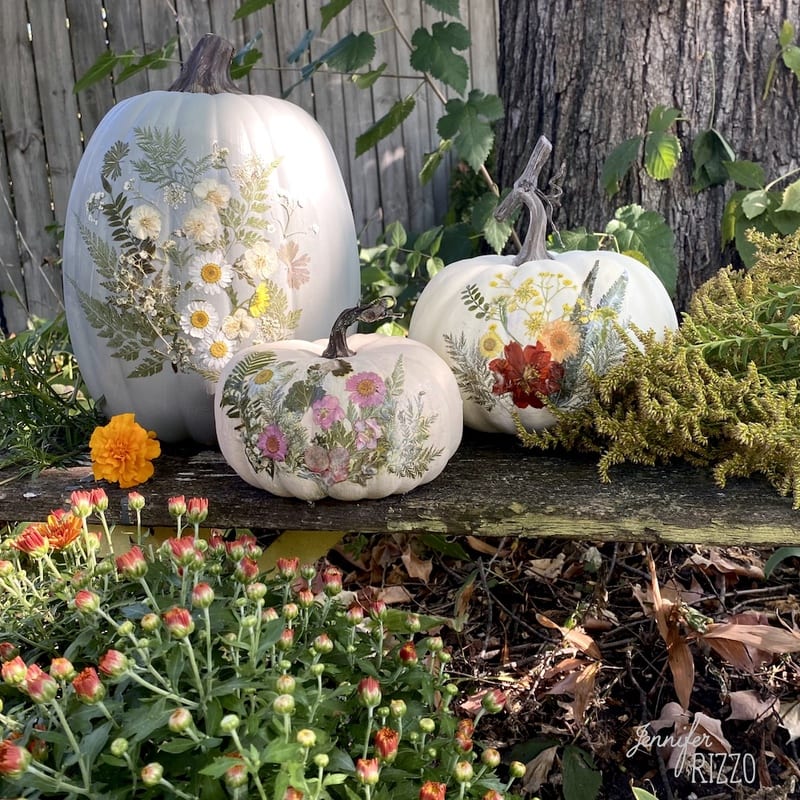 Thrifting
I went thrifting with two thrift loving friends this week and it was so much fun to thrift with people who love the thrill of the hunt and vintage as much as I do!
Here's my haul from Monday night with Matt. I actually ended up putting a couple of things back including the trays and the dog planter (his tail was cracked).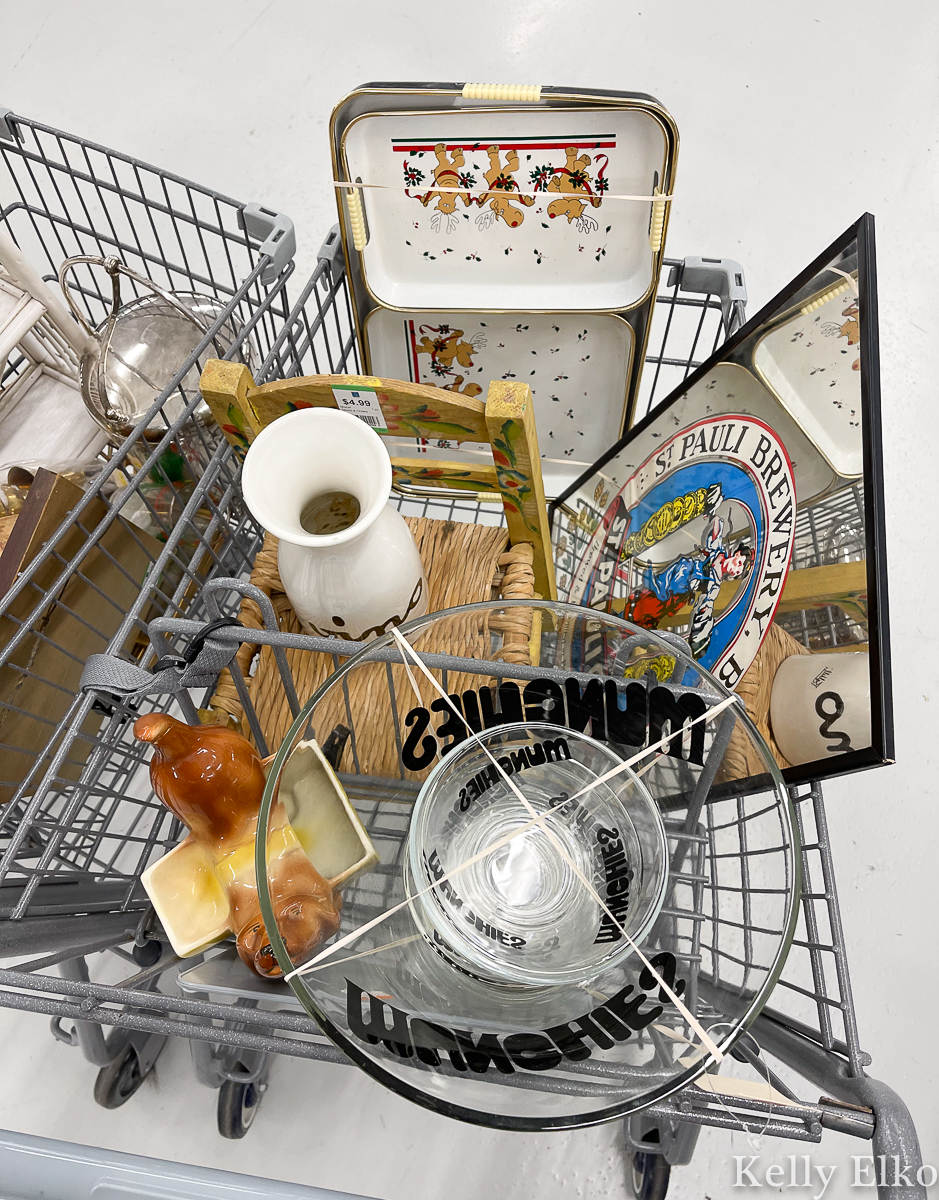 The next day, Susan and I hit the road and here's a combo of mine and Susan's haul in front of her beautiful green barn (and yes, I know I am in desperate need of a haircut)!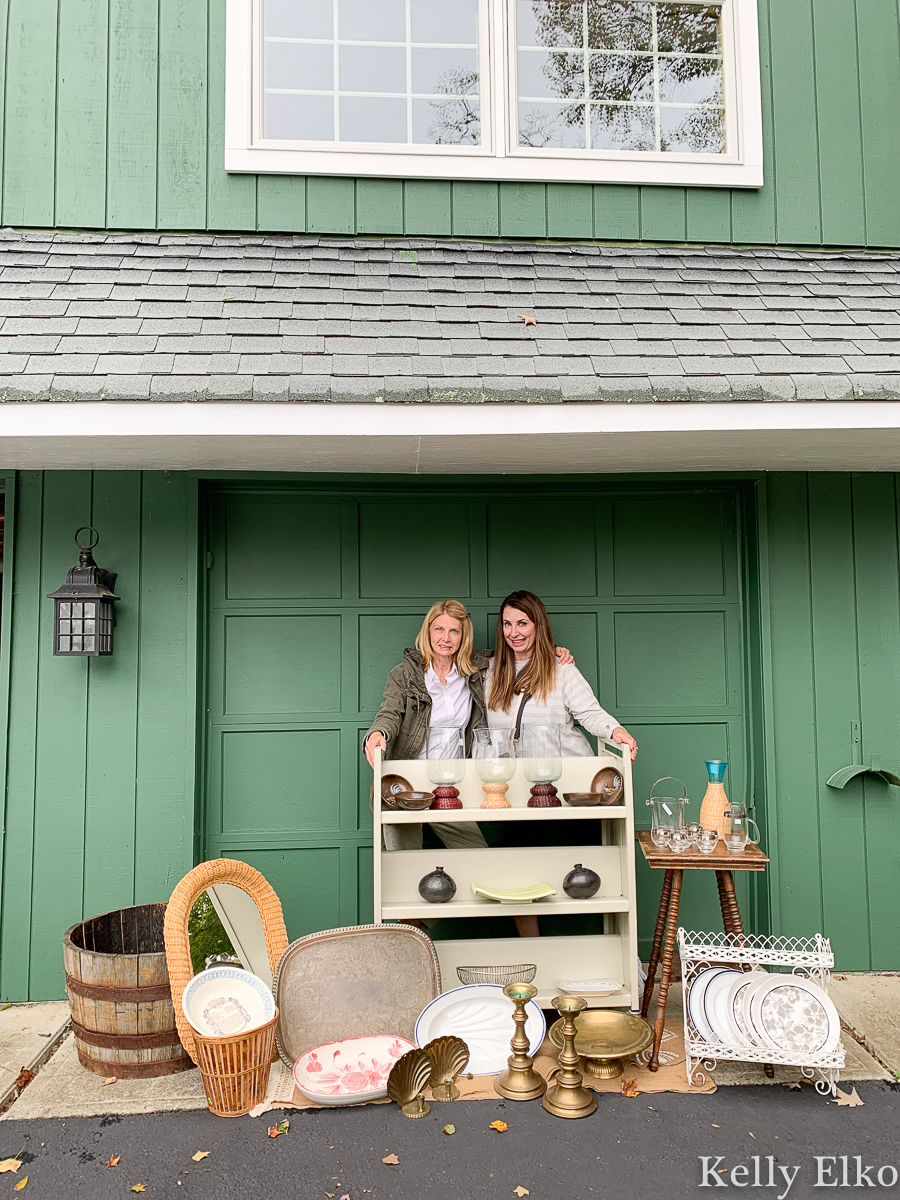 If you see anything you love, let me know because I'm considering starting to sell my vintage finds!
UNBELIEVABLE!
Now I want to share a truly unbelievable story that relates to my thrifting buddies who do not know each other and it involves these butterflies!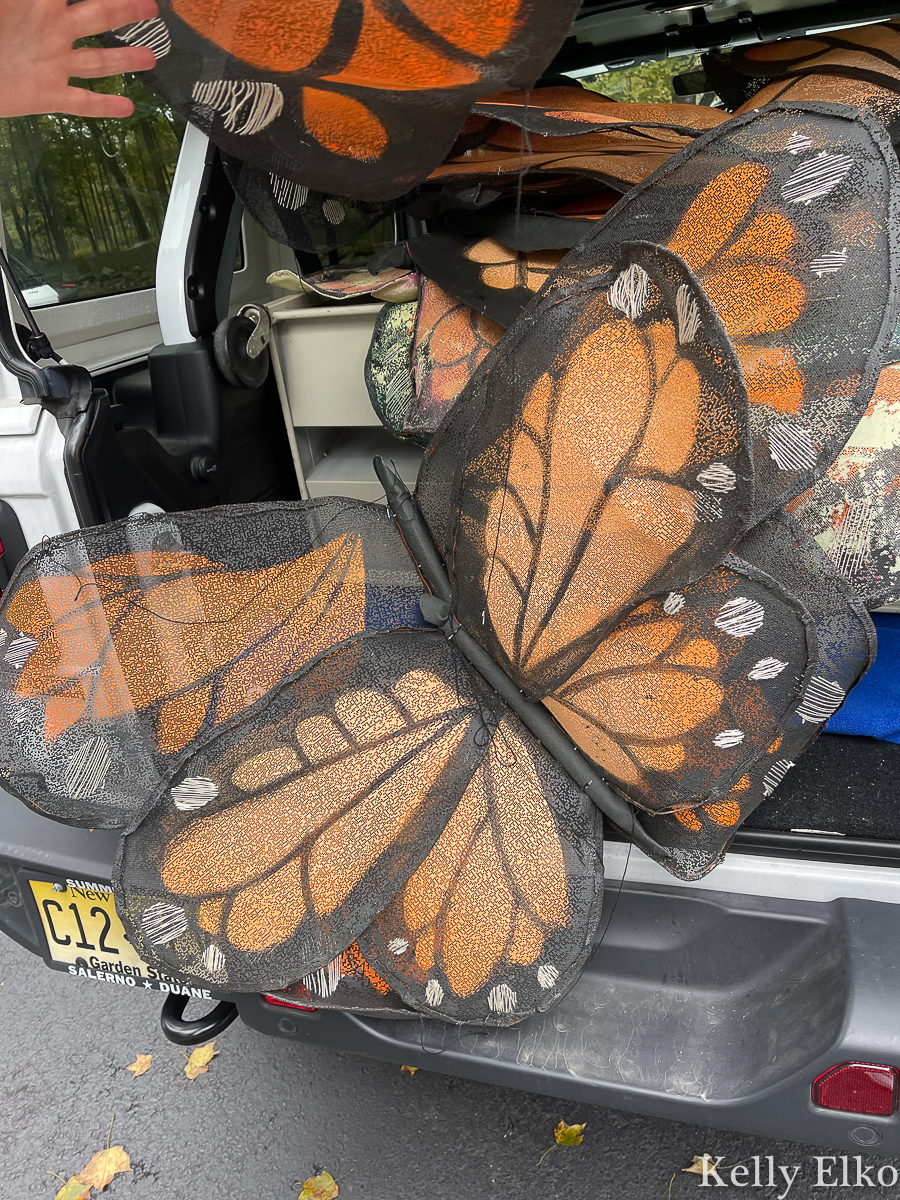 When I was in Susan's barn, she was sorting through some stuff and she told me she was going to throw out this huge pile of handmade butterflies. She got them about five years ago from Anthropologie where they had been used in the window display. She hung the butterflies from trees for her son's wedding last month.
Earlier while thrifting, I told her all about Matt and his background as an Anthro visual merchandiser years ago so she joked that maybe Matt had made the butterflies.
You guessed it … he did make them and none of us could believe this weird coincidence! It truly is a small world.
P.S. You know I rescued those butterflies from death and brought them home with me!
Cooking
Have you heard of spatchcock chicken? It's my favorite way to cook a whole bird.
Wearing
Clogs are back and better than ever and I bought this pair of clogs (in chestnut suede). The soles were a little squeaky so I rubbed some bar soap on the soles and the squeak disappeared!
Watching
The Tina Turner documentary (called Tina) on HBO is great! I'm looking forward to seeing the Broadway show with my friends in December!
Gifting
I gave this to my friend for her birthday and she loved it!
Laughing
Who can resist a grinning Boston Terrier! My friend Jessica took Nash toy shopping and the look on his face is priceless!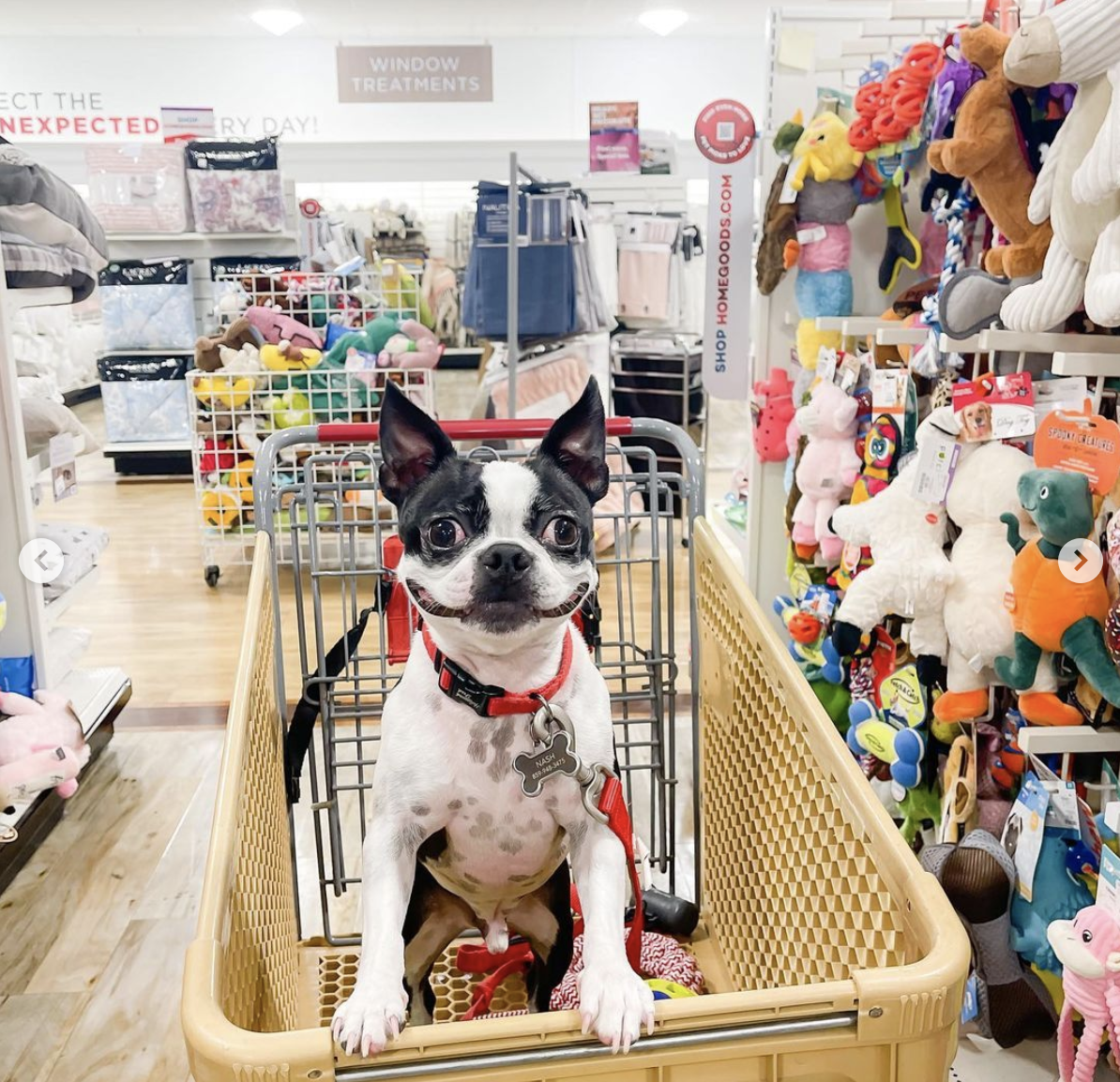 Enjoy your Sunday!
P.S. Make sure you don't miss my latest Eclectic Home Tour of Angela Fahl and her 1931 Tudor! I love how she embraces all the quirks of her old house.