Out of the Drawer – Jewelry Organization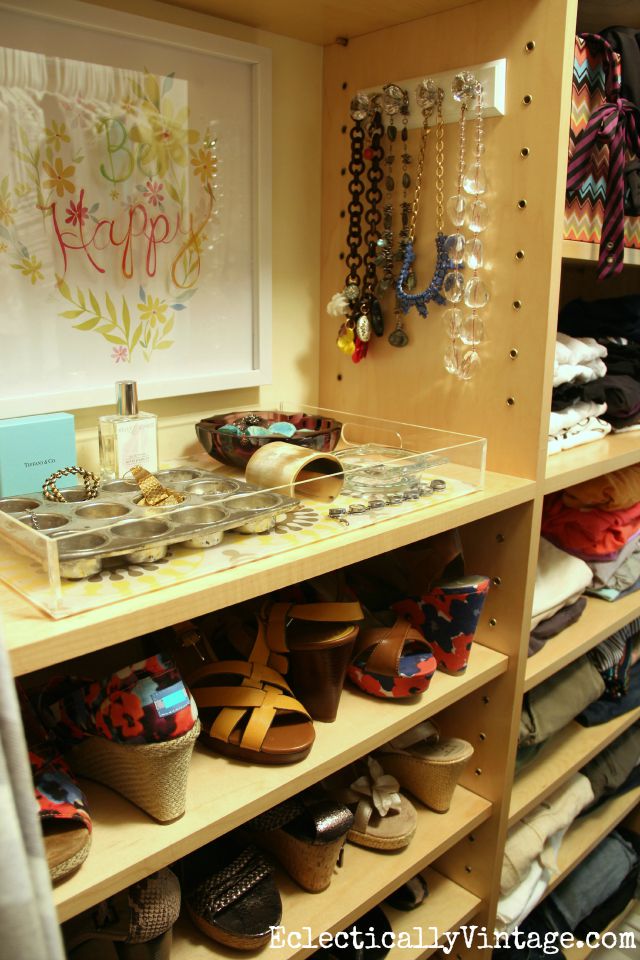 When we renovated our house, I was horrified when I looked at the architectural drawings and discovered that my closet was the same size as my husbands.
Obviously, the architect is a man who doesn't understand my love of retail therapy so I made sure he made my closet much larger than my hubby's (sorry dear).
I've decided closets aren't just for clothes and thought it would be fun to create a jewelry station with a little help from Command™ Brand.
The Messy Before …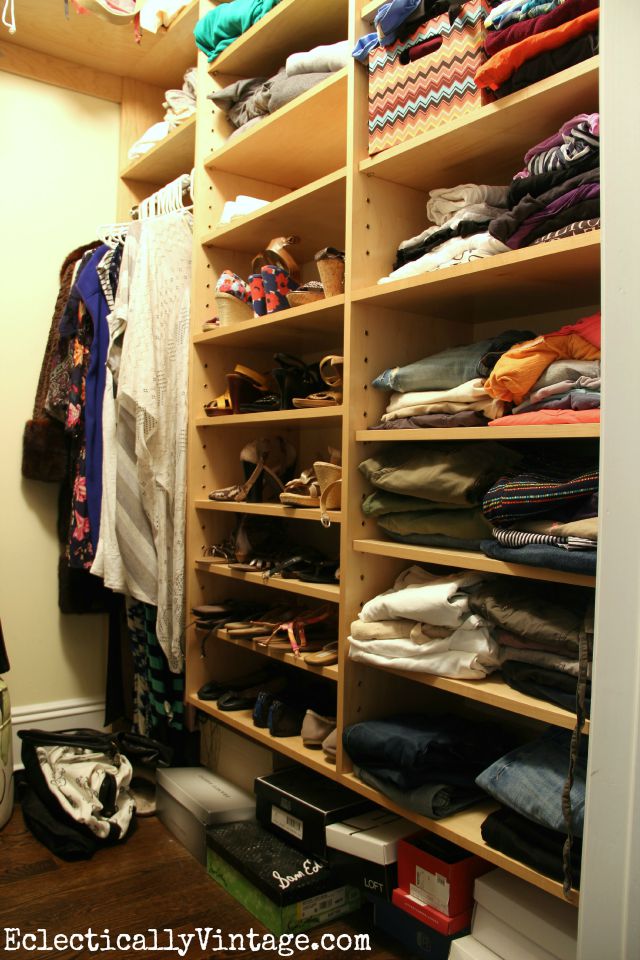 You'll need …
* Jewelry
* Tray
* Small containers like vintage ash trays, mini muffin tins or whatever strikes your fancy
* Framed art
* Command™ Jewelry and Scarf Rack (I used one)
* Command™ Jewelry Rack (I used three packs)
* Command™ Picture Hanging Strips (I used one pack)
Note:  Follow all Command™ Brand package instructions for proper surface cleaning and prep, adhesive strip placement and recommended weight claims.
Closet Jewelry Station How To
1) Clear off a shelf in your closet and follow all surface prep instructions on the back of the packaging to clean the walls.
2) Add some personality to by hanging a favorite piece of art.  Following package instructions, mount the frame to the back wall using Command™ Picture Hanging Strips.  Be sure to reference the packaging to determine how many strips are necessary based on the weight of the frame.
3) Plan the layout for your Command™ Jewelry Racks by arranging them on the shelf until you come up with your favorite design.  Then, follow package instructions to adhere the racks to the side wall.  I thought it would be fun to use a zig-zag pattern but the possibilities are endless and I love that they are clear with clear adhesive so they blend into any background.
Tip: Be sure to adhere the adhesive strips to the racks so that the tabs are easily accessible and aren't covered by the next rack.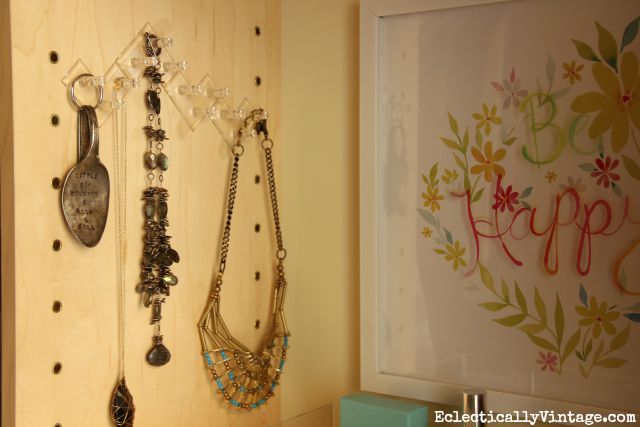 4) Following package instructions, mount one Command™ Jewelry and Scarf Rack to the opposite side wall.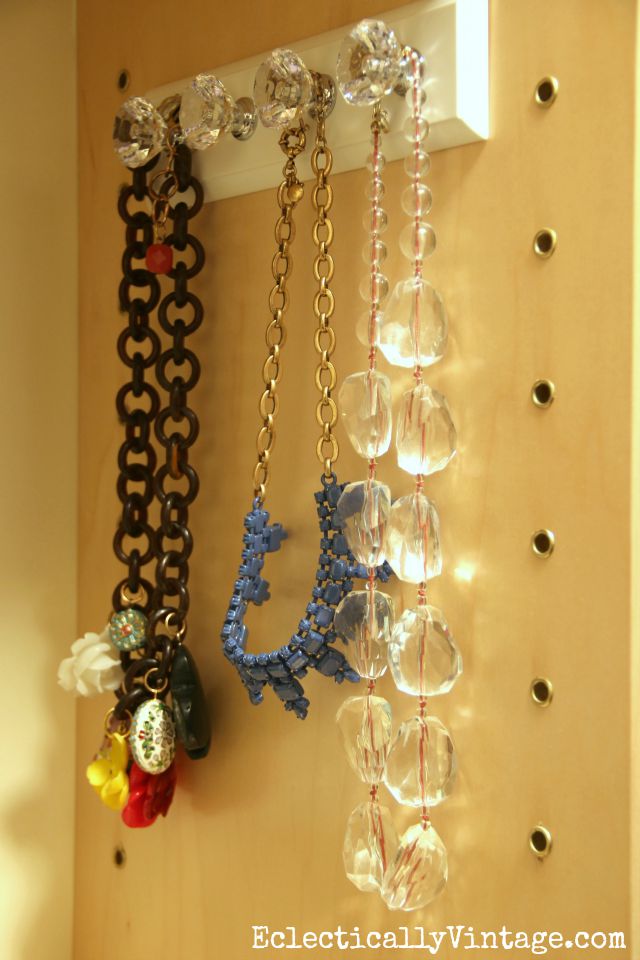 5) Hang your favorite necklaces, bracelets, rings and other accessories from the racks to easily organize and display your bling.
6) Add a tray on the shelf to corral more jewelry like earrings and watches and display them in cute little containers like my vintage ashtrays and mini muffin tin.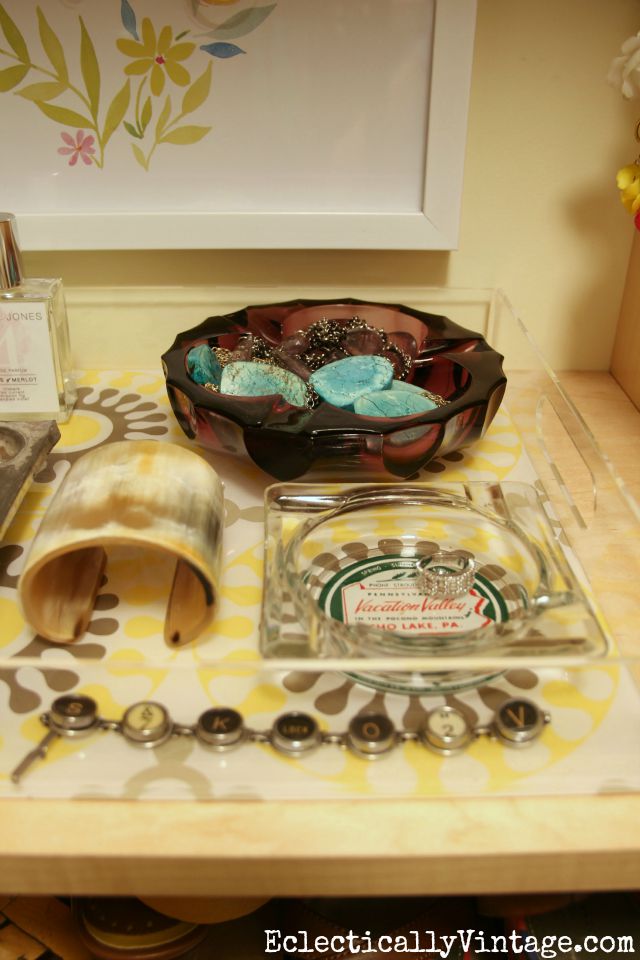 The After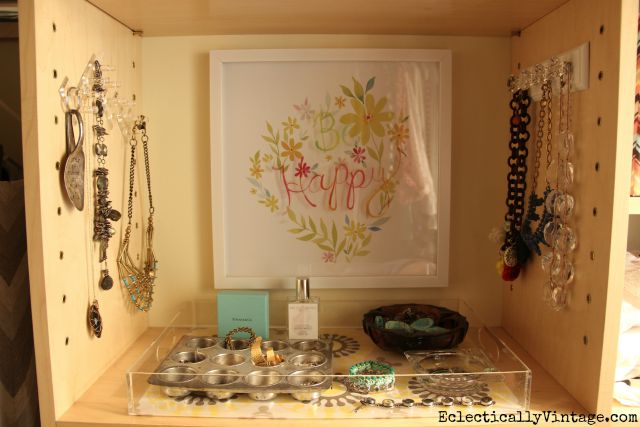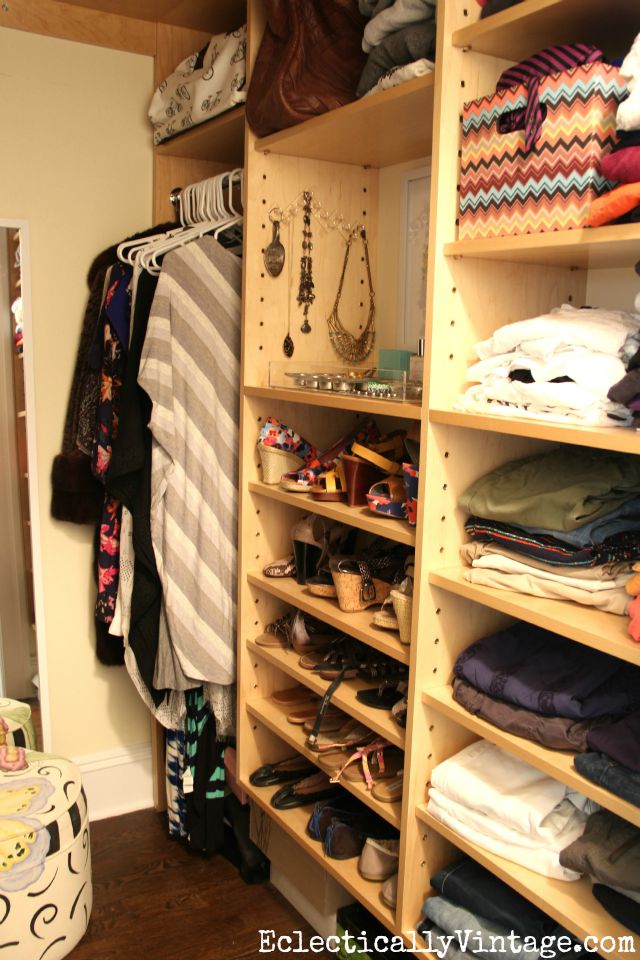 What happened to the shoes? I like storing sandals and flats in cute baskets so I took some off the shelves.
I love having my jewelry laid out like this. I forgot I even owned some of these pieces when they were hidden away in a drawer.
I am a Command™ Brand Ambassador and truly love the company and their products.  I only speak the truth.