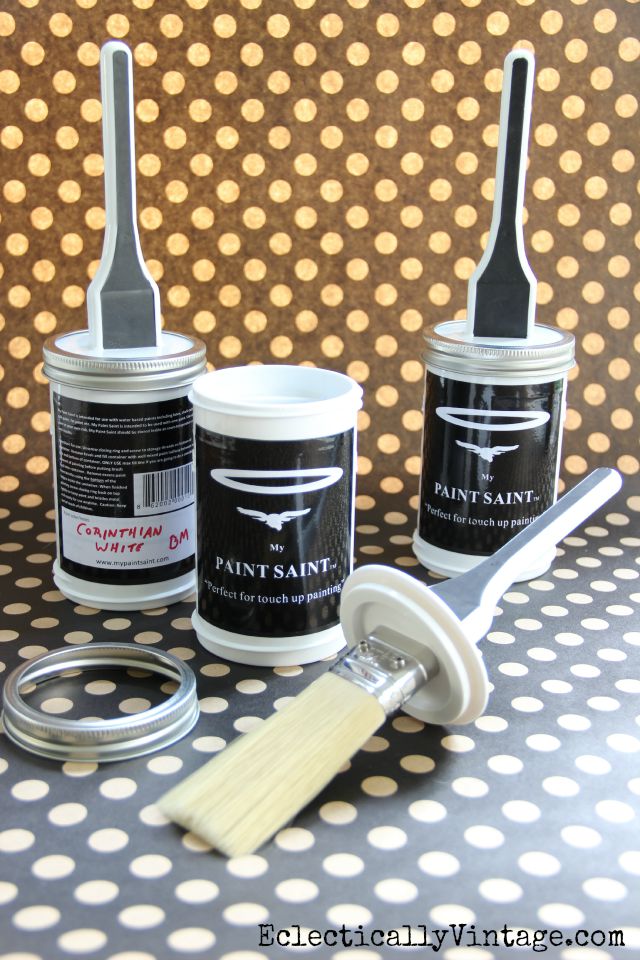 Picture me smacking myself on the forehead!
Why didn't I think of that?  My Paint Saint is my new BFF.
This handy dandy invention makes touching up walls and trim a breeze.  No mess, no drips, no leaks, no searching for a brush, no clean up – count me in.
Just pour your paint into the My Paint Saint can and write the color and room on the back.  Touch ups have never been easier.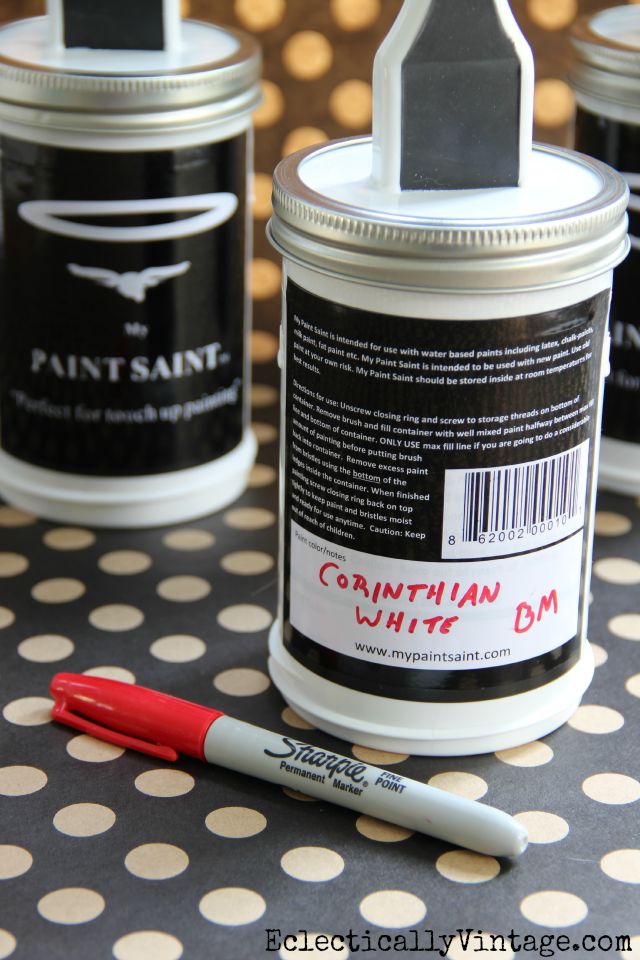 The paint brush is part of the cap which has a silicone gasket that seals the paint inside.  The metal ring on the cap screws onto the bottom of the can while you work so you can't lose it.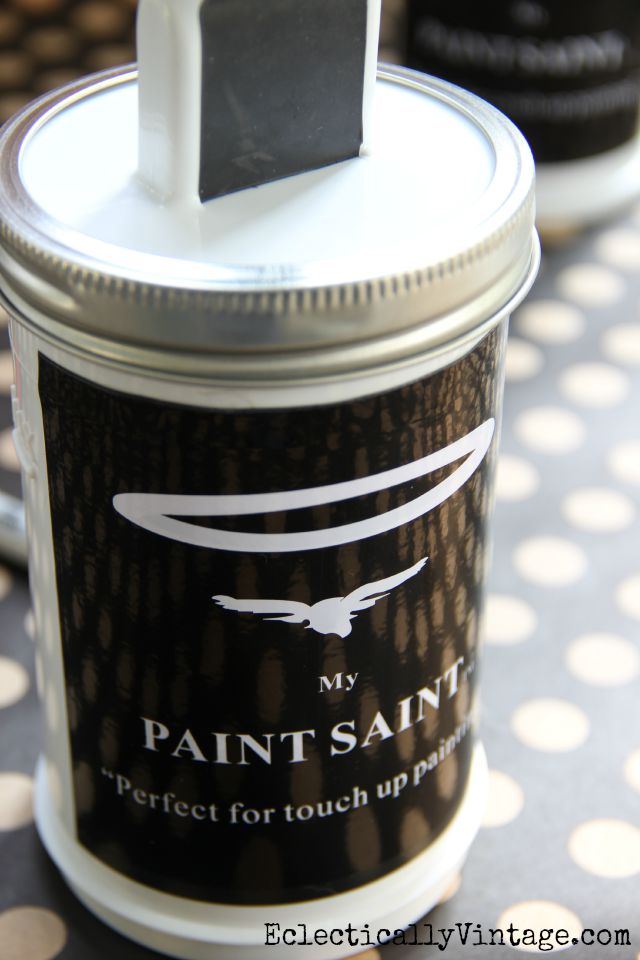 The inventor of this brilliant product is Mark Lacy and I was thrilled when he asked me and the bHome app bloggers to test out My Paint Saint.  They're not available to the public yet but you can be one of the first people to own your own …
buy My Paint Saints here.
A Kickstarter campaign has begun to sell My Paint Saints to the public and guess what – it's already fully funded and then some which means that Mark has already raised more than enough money to begin producing them.
Now I'm off to touch up all those little dings in the walls from my kids racing around the house … or maybe they're from my pup Sushi?
Thanks Mark for sending me these My Paint Saints – my walls have never looked better!