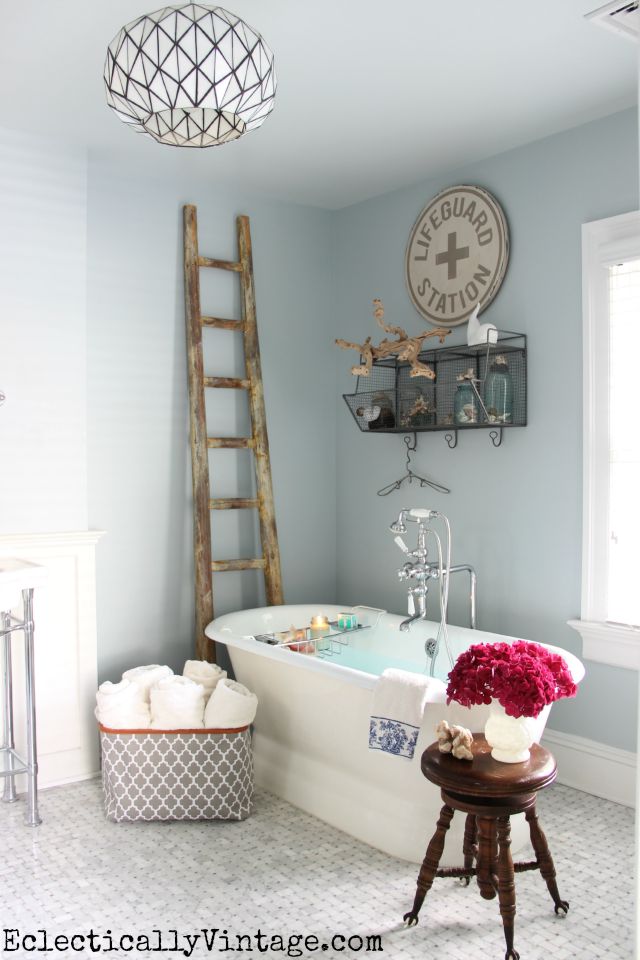 We all spend a lot of time in our bathrooms – primping, preening and prancing in front of the mirror – so while we're there, why not surround ourselves with things we love.
I'd rather stare at a blank space then fill up my home with things that I only marginally like.
So when I saw this handmade and perfectly distressed Lifeguard Station sign from Barn Owl Primitives, I knew my quest for the perfect piece to hang above my tub had finally come to an end.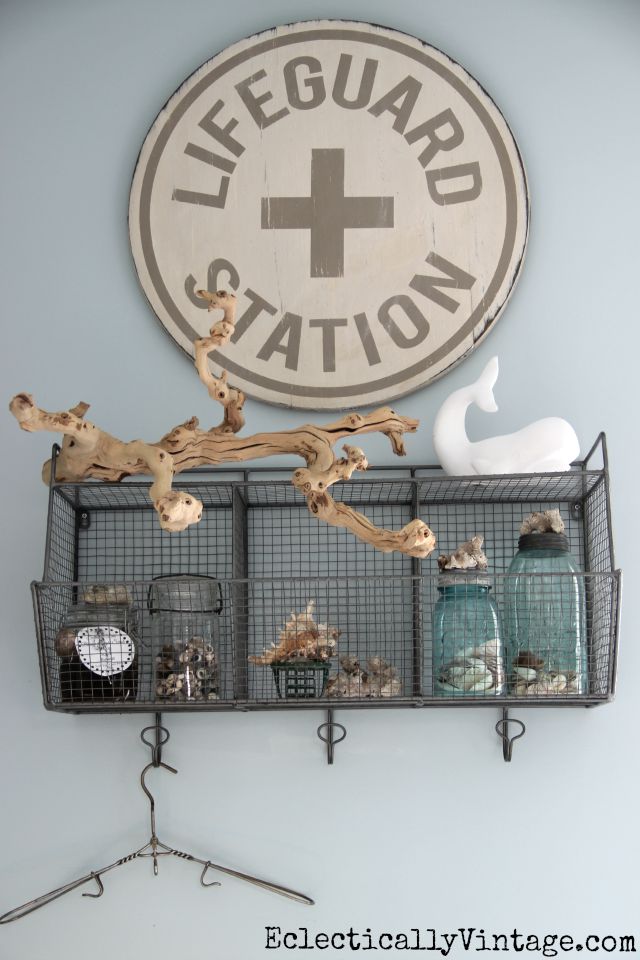 It's such a statement piece at 24″ around and it's thick, heavy wood.
It looks amazing over my wire shelf filled with some of my favorite finds including this manzanita branch from HomeGoods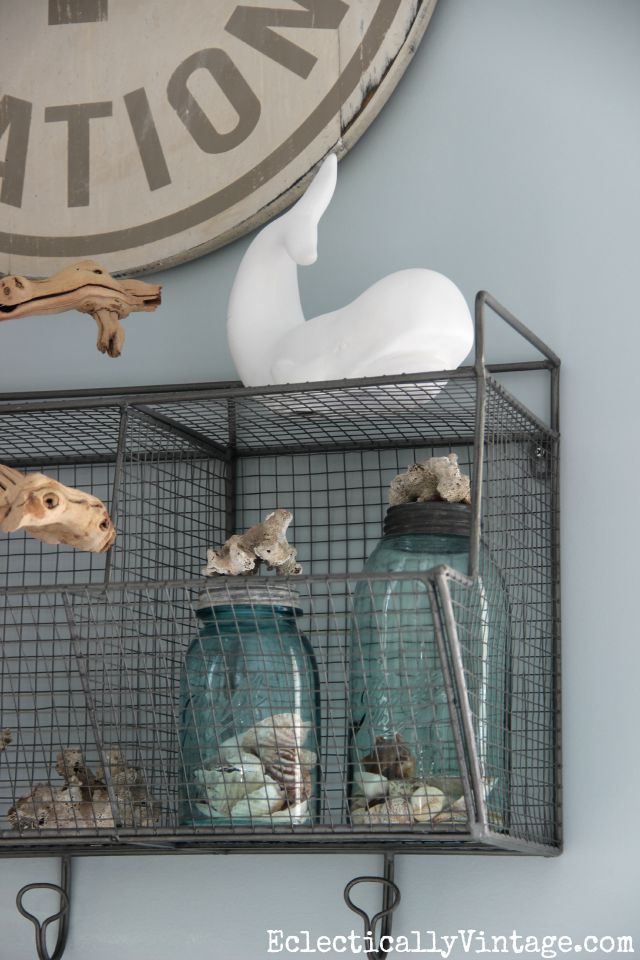 It's just one of the little details that make my bathroom a favorite place to relax.
Whether it's an antique thrift store find that makes the perfect little side table,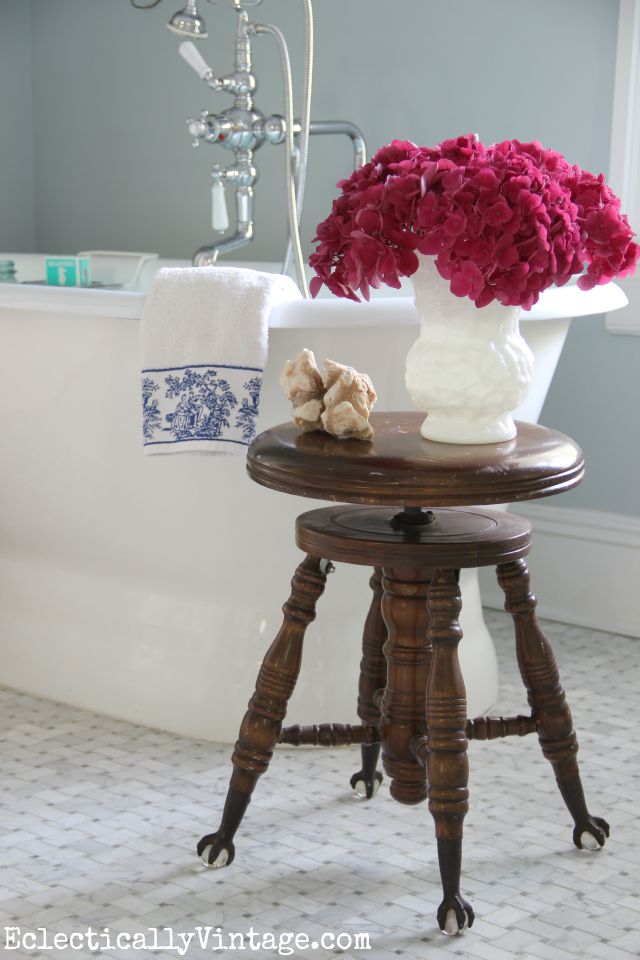 a heavenly scented candle,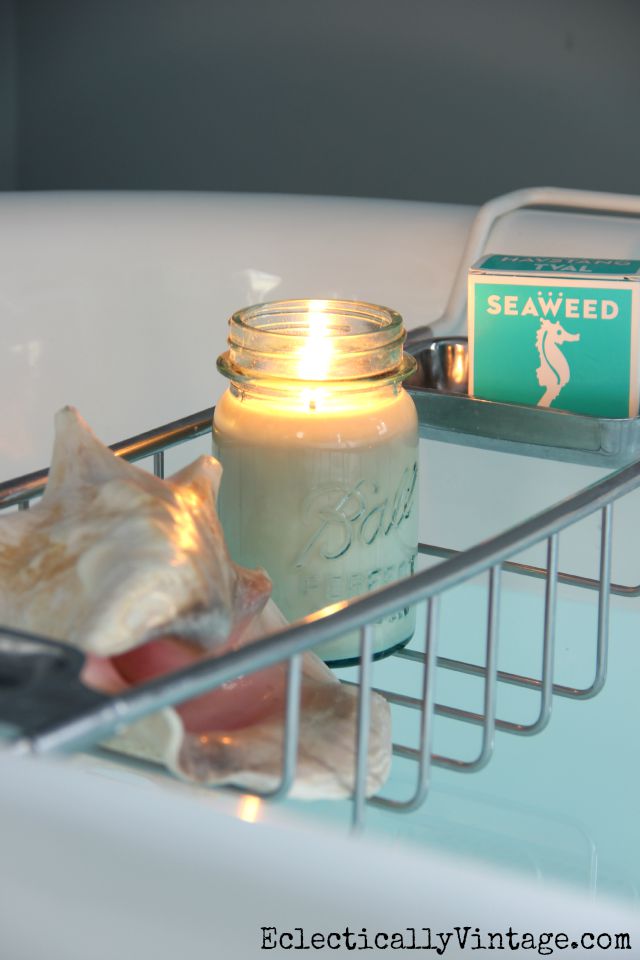 a basket from HomeGoods overflowing with fluffy towels.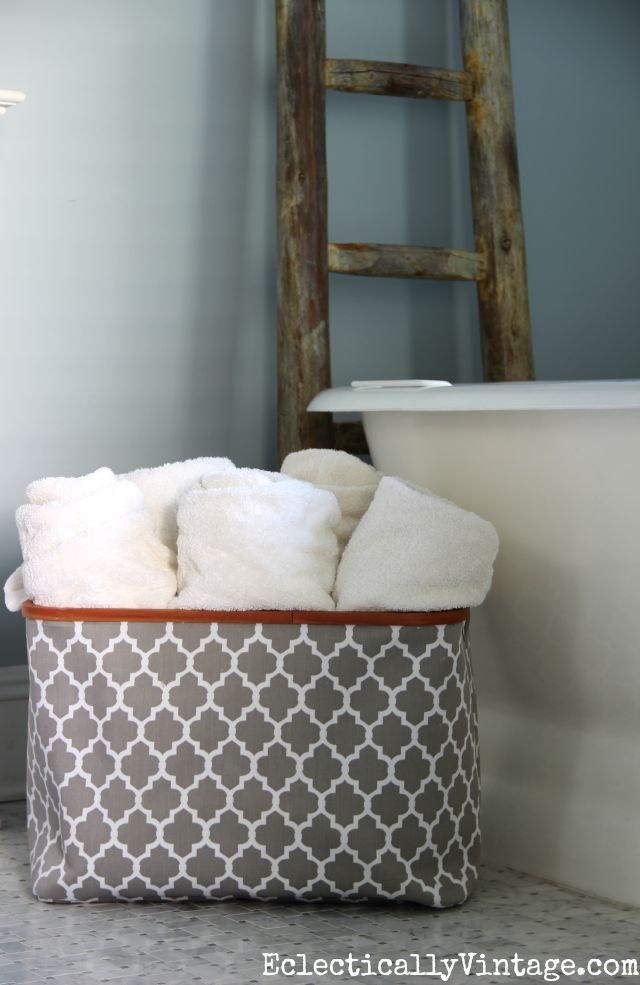 or freshly picked flowers from the garden or coral from a favorite beach.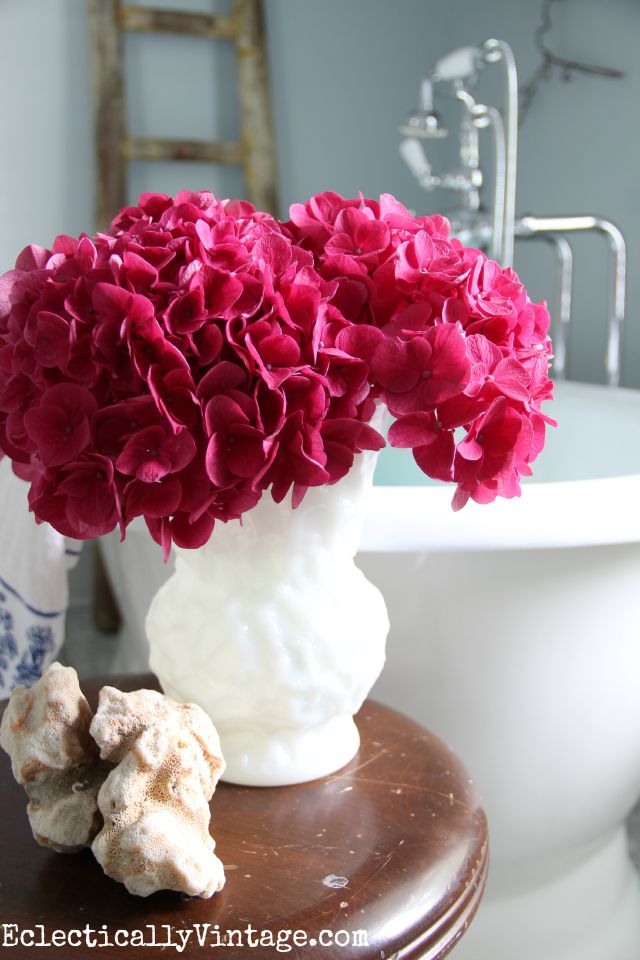 Now that I've surrounded myself with things I love, it's time for a long bubble bath.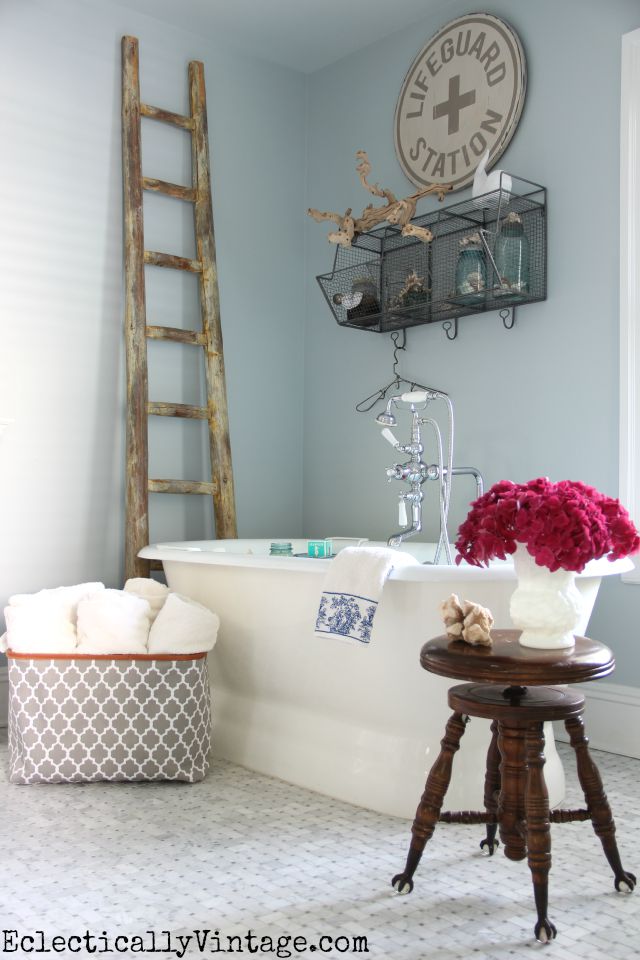 The only thing missing is a glass of wine …
and a rubber duckie.
So hop over to Barn Owl Primitives – they have tons of hand painted art including my favorite Beach & Lake Signs, Vintage Street Signs, tons of inspiring Motivational Art and lots of special occasion signs.
Sources:
Life Guard Sign – Barn Owl Primitives
Wire Shelf
Manzanita Branch – HomeGoods
Gray Basket – HomeGoods
Whale
Thank you Barn Owl Primitives for helping me make my bathroom a much more beautiful place.