Vintage Step Ladder Bathroom Storage (and be my guest)
Come on over and stay awhile.
This guest bathroom on the third floor is all yours – complete with unique bathroom storage ideas like this old wooden stepladder to hold your towel.
(you no I've got a thing for old ladders – my ladder Christmas tree and stepladder birdbath).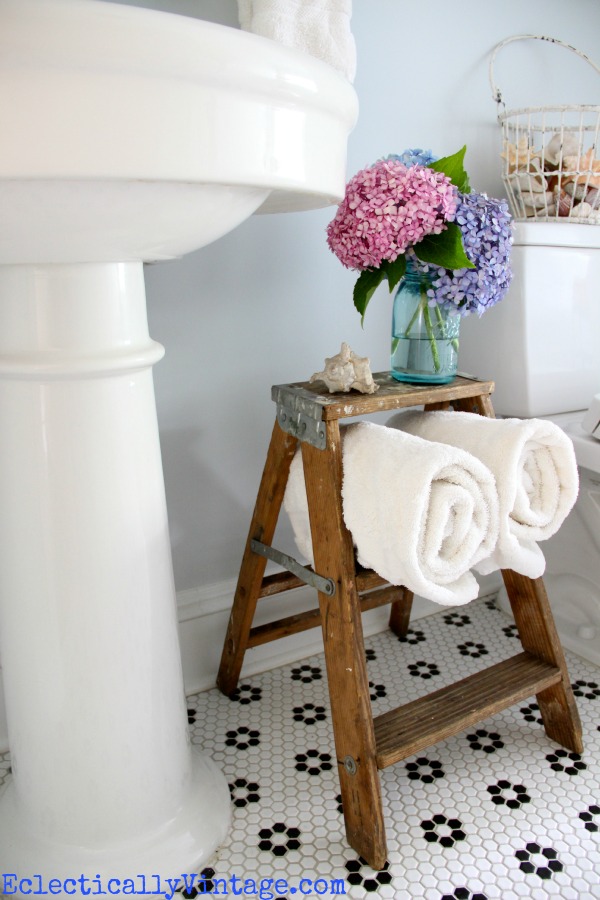 I even picked a handful of my favorite flowers for you.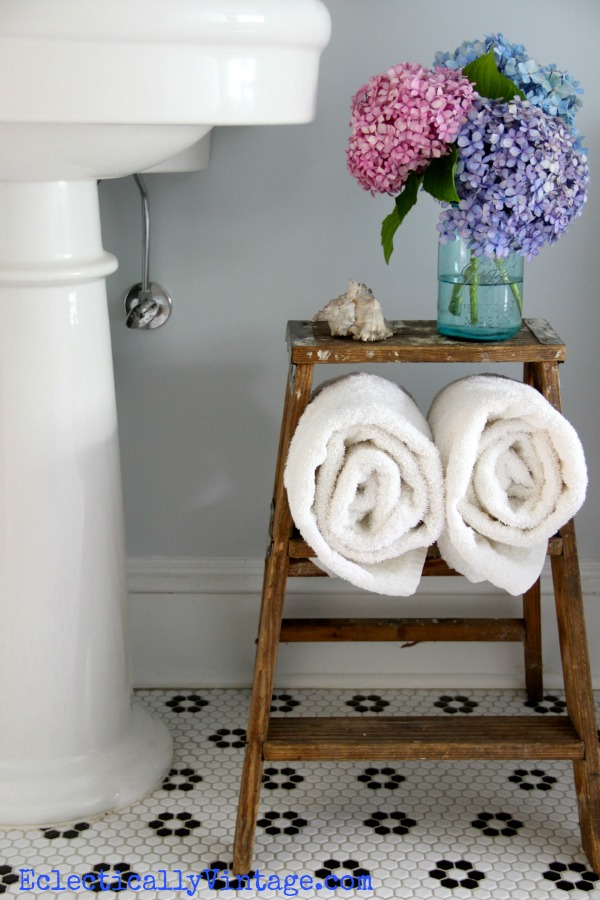 Towels are fluffed …
there's even an extra toothbrush in case you forgot yours.
But we'll have to keep your visit to just a few days because you know what they say about fish and house guests …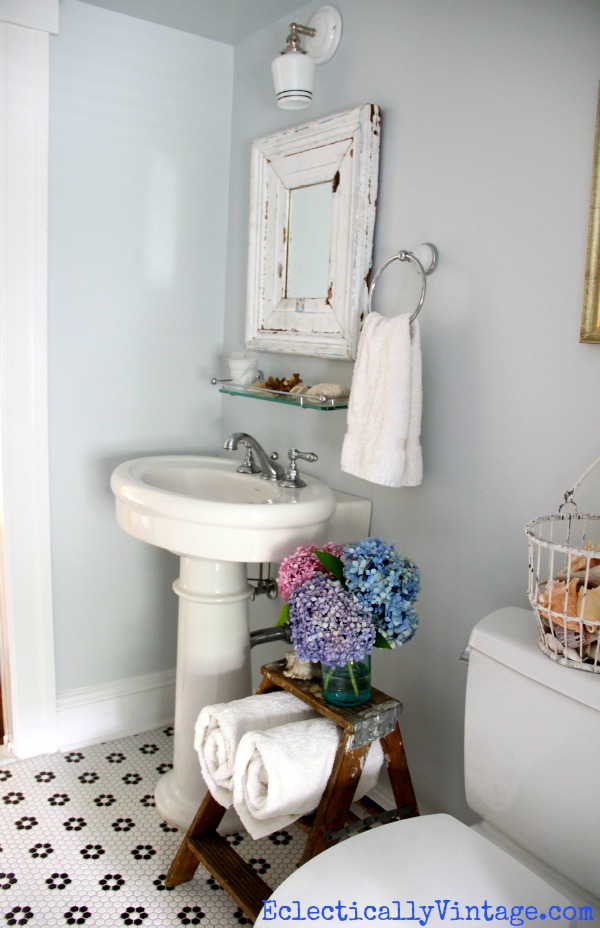 Just kidding – you can stay as long as you want (well, ok, let's just keep it at three days to play it safe – oh, and bring wine).
Sources:
Sconce – Schoolhouse Electric
Metal Basket – HomeGoods
Barn Wood Mirror – Flea Market