Make It: Decoupage Lace Pumpkin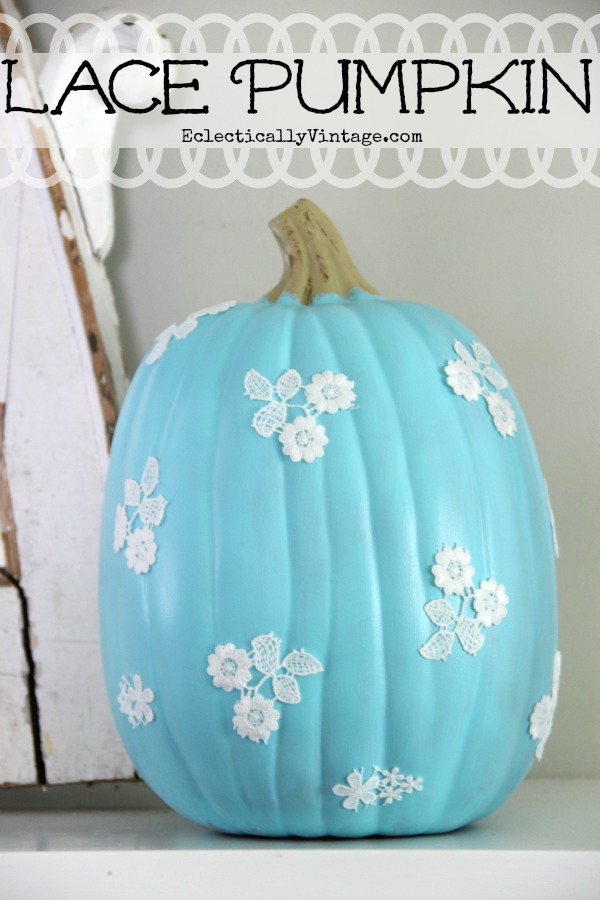 Decoupage.
It sounds so sophisticated …
like I should be wearing a Chanel jacket while sipping a glass of champagne on the Avenue des Champs-Élysées and watching the beautiful people stroll by with their poodles and baguettes.
In reality, I'm in flip flops and jeans drinking a margarita.
But I can decoupage!
Remember my ugly plastic pumpkins that I turned into the world's cutest planters?  Well, now they have company.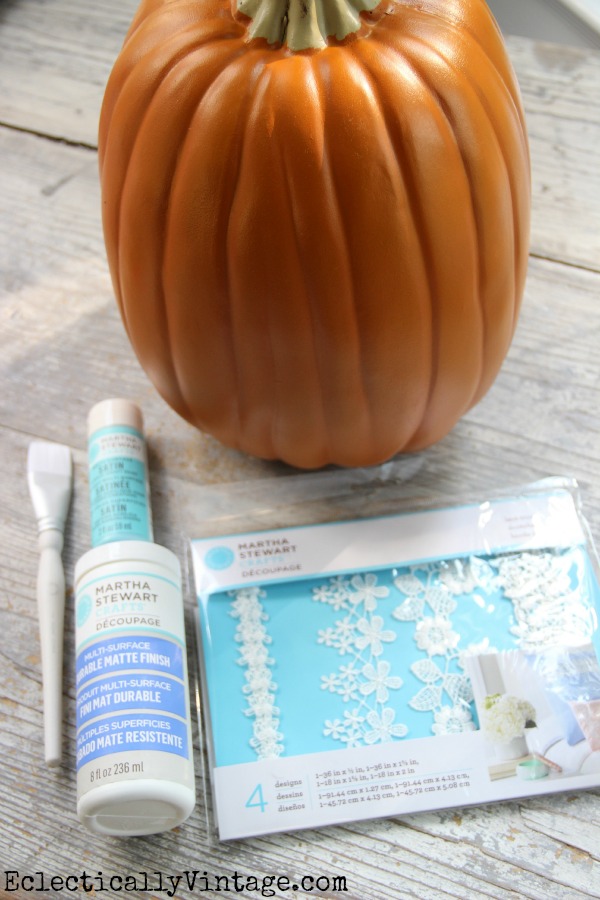 Decoupage Lace Pumpkin Tutorial
Supplies:
– Funkin – or use a real one!
– Martha Stewart Crafts Decoupage White Floral Lace Trim
– Martha Stewart Crafts craft paint (I used Pool)
– Martha Stewart Crafts matte decoupage medium
– Paint brush
1) Paint funkin in your favorite craft paint color (I used Martha Stewart in Pool – 3 coats)
2) Snip pieces from the floral lace trim
3) Add a thin layer of decoupage medium to the lace pieces and apply to the funkin
4) Let dry then apply a thin layer of the matte decoupage medium to the entire funkin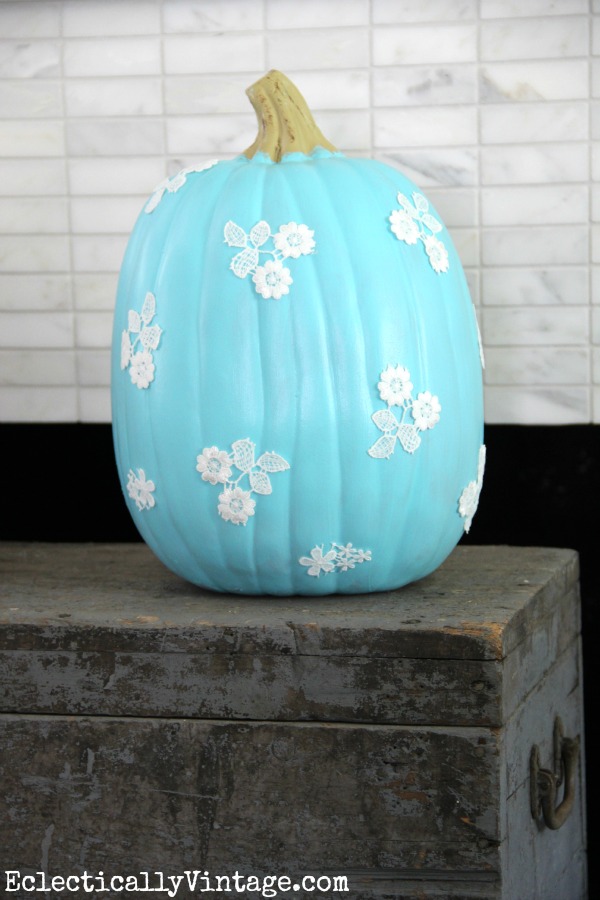 I'm suddenly craving a baguette – see what decoupaging can do to a girl.
My 12 Months of Martha Projects
January – Valentine Table
February – Peter Cottontail Silhouette
March – DIY Paisley Plate Wall
April – 3-D Butterfly Art
May – Key to My Heart Statement Necklace
June – Mason Jar Memory Jars
July – Chevron Antique Window Tray
Thrilled to be part of 12 Months of Martha – where I create something fabulous every month from a mystery box from my BFF, Martha.  See my full disclosure policy here.
Shop Michael's starting August 21 for the brand new full line of Martha Stewart Crafts decoupage supplies.

Sharing Here:  Between Naps on the Porch, Savvy Southern Style, Fox Hollow Cottage – Primp Your Pumpkin