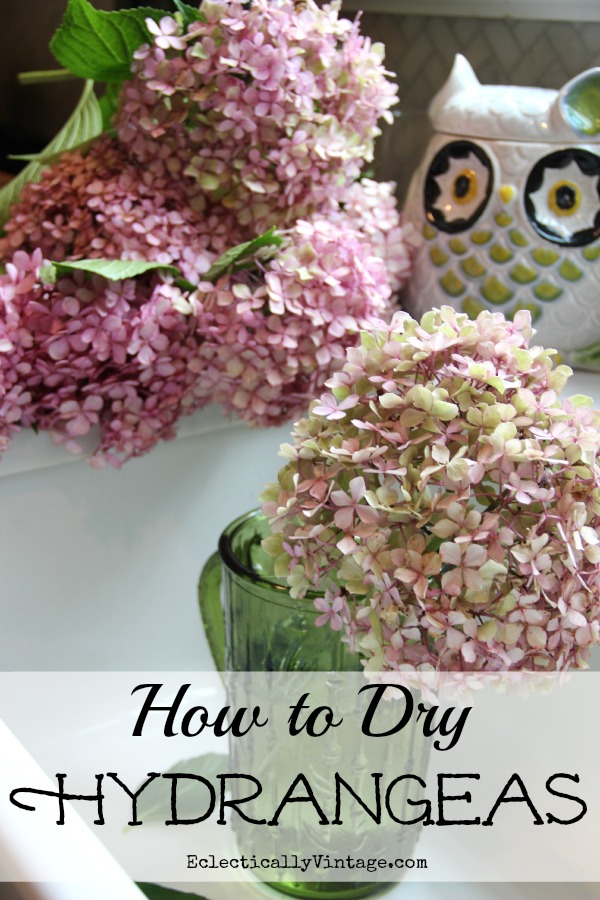 Yes, I like pina coladas and getting caught in the rain.
Not really …
what I really like is are margaritas and tons of hydrangeas (and having an umbrella and wellies when the downpour starts).
I also love peonies so be sure to read my tips on planting peonies.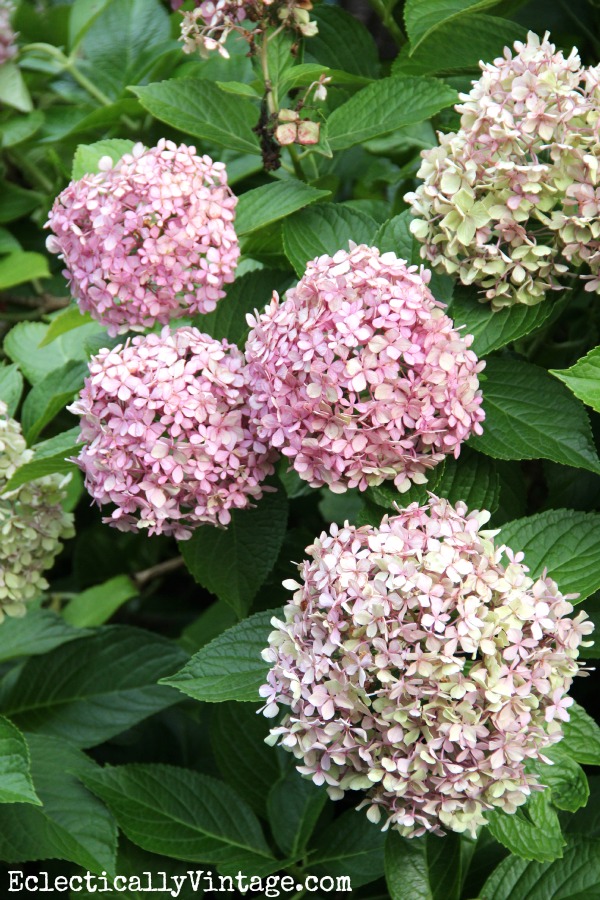 In August, my hydrangeas start to fade so I have to quickly take action so I can enjoy them all year long.

Drying Hydrangeas
1) When blooms begin to fade and turn papery (sometime between August and October depending on where you live), clip them leaving some stem (around 12″ or so)
Note:  fresh, colorful blooms won't dry well – experiment with the best time to dry your hydrangeas
2) Strip the stems off all leaves
3) Put stems in vases of water (about 4″ to 5″)
4) Don't overcrowd the stems – a few per vase – so the air circulates and they dry more evenly
5) Store in a cool, dry location out of direct sunlight (mine are on my dining room table)
6) Let water evaporate (if they are still not dry, add a bit more water and let that evaporate)
7) Enjoy your dried hydrangeas all year long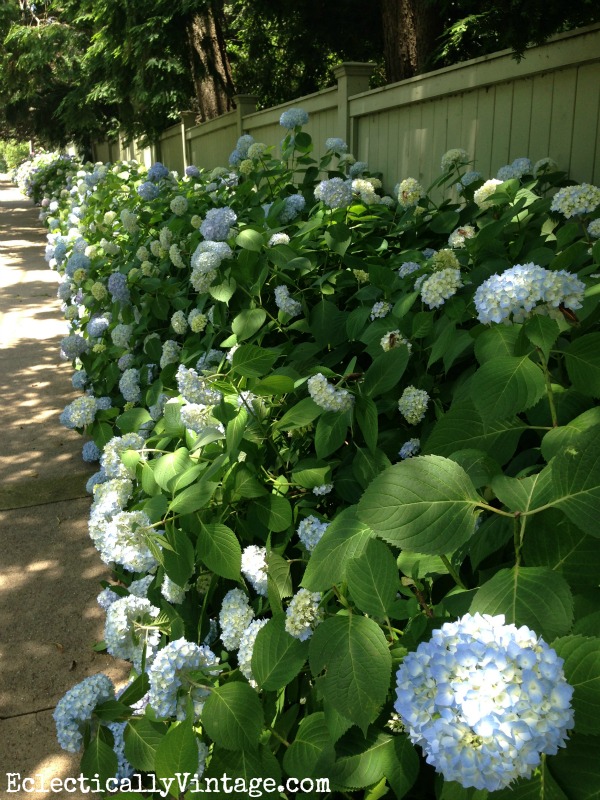 I take way too many pictures of hydrangeas – and other random things like thrift shop finds and estate sale houses on
Instagram
– follow along!