Thrifting Diaries – My Swan Song, 7 Years Bad Luck, and an Almost Grisly Murder
I have been hitting the Facebook Marketplace jackpot recently! My latest finds include a truly unique vintage swan table, a huge black cat that frightened my poor dog and some very jolly old Santas. Plus I'm sharing a cautionary tale of why you should never meet sellers in the Kmart parking lot.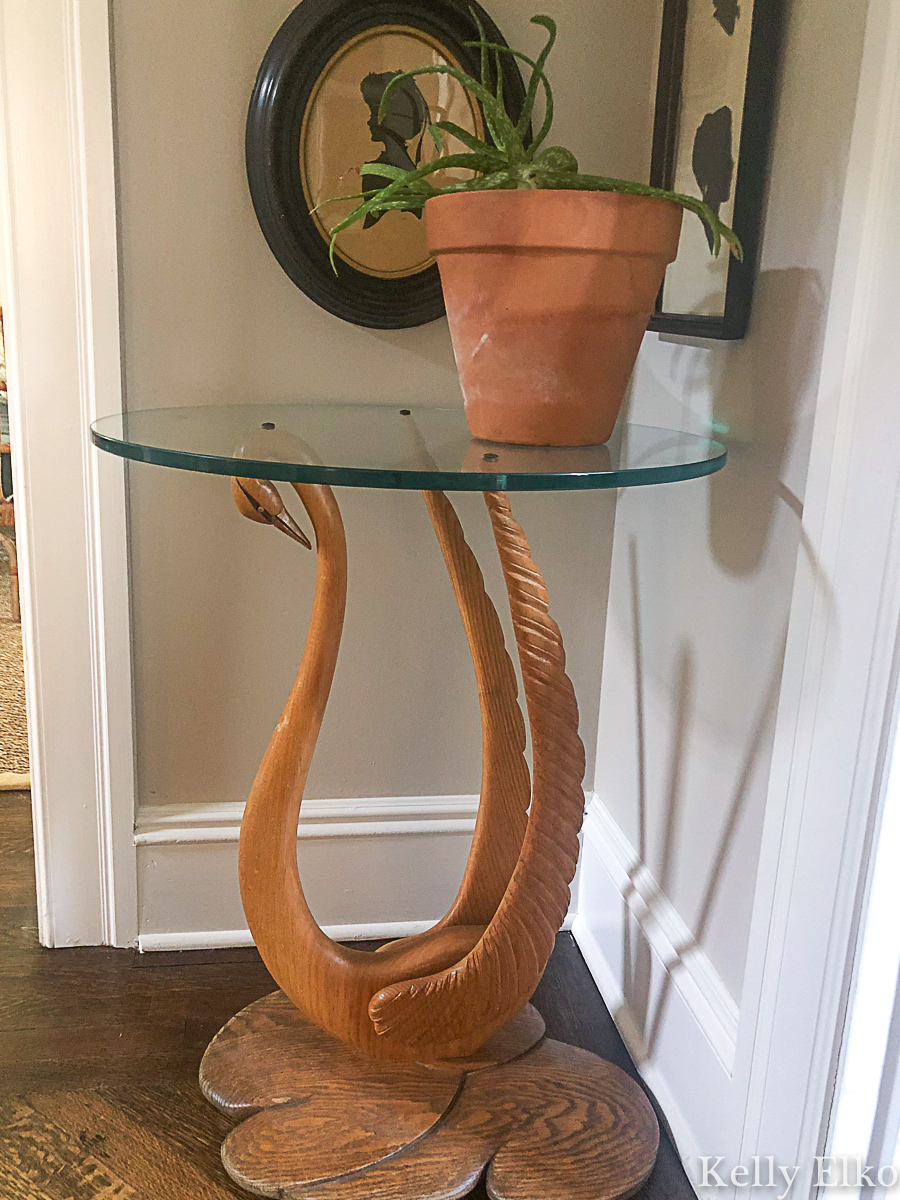 This is also the perfect example of why it's important to buy what you love! I took a poll on my Instagram stories asking people if I should get the swan and about 40% replied no! Did I let that stop me?
I love one of a kind finds and I have never seen anything like this vintage carved swan table. It fits perfectly in this little corner of my foyer. Originally, I planned to paint him black but I would hate to cover up that beautiful wood grain so for now, it will stay as is.
I may have seven years bad luck for letting this black cat cross my path but it was worth it! I love the huge size (it's over four feet wide) and that it's painted on both sides. I have a special place planned for him this Halloween!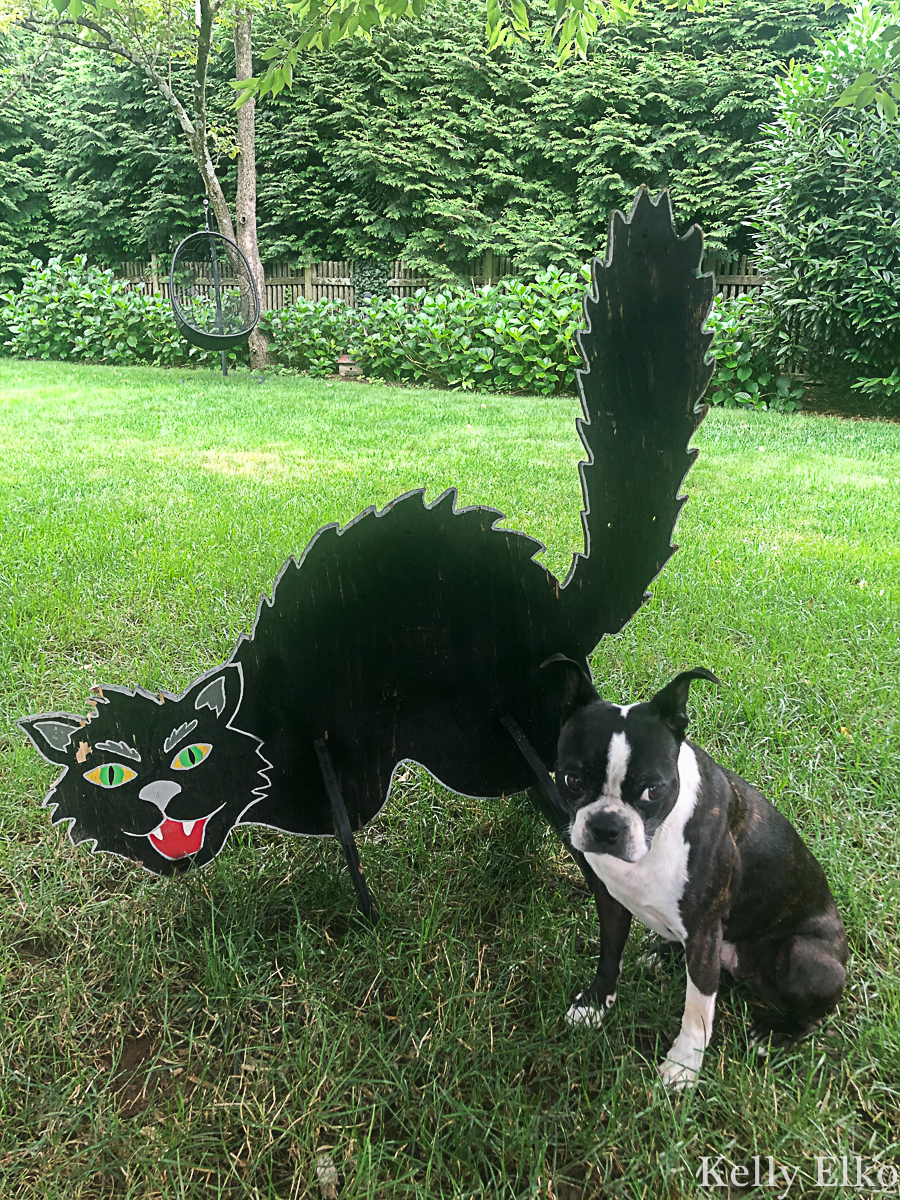 This is the cautionary tale of how to avoid being murdered in the pursuit of cute vintage Santa mugs.
These Santa mugs were a little farther than I wanted to travel, so I asked my sister to pick them up for me. When the seller told me he could meet me her in the Kmart parking lot in a not too nice part of town, I immediately pictured him putting a chloroform soaked rag over her face and throwing her limp body in the back of his van! I knew I would never be able to live with the guilt of my sister's grisly murder, so I gave up all hopes of getting my hands on these little Santas. When the murderer … I mean seller, offered to drop them off on my sister's porch, I could not believe my luck. She didn't even have to open the front door because I paid him via Venmo.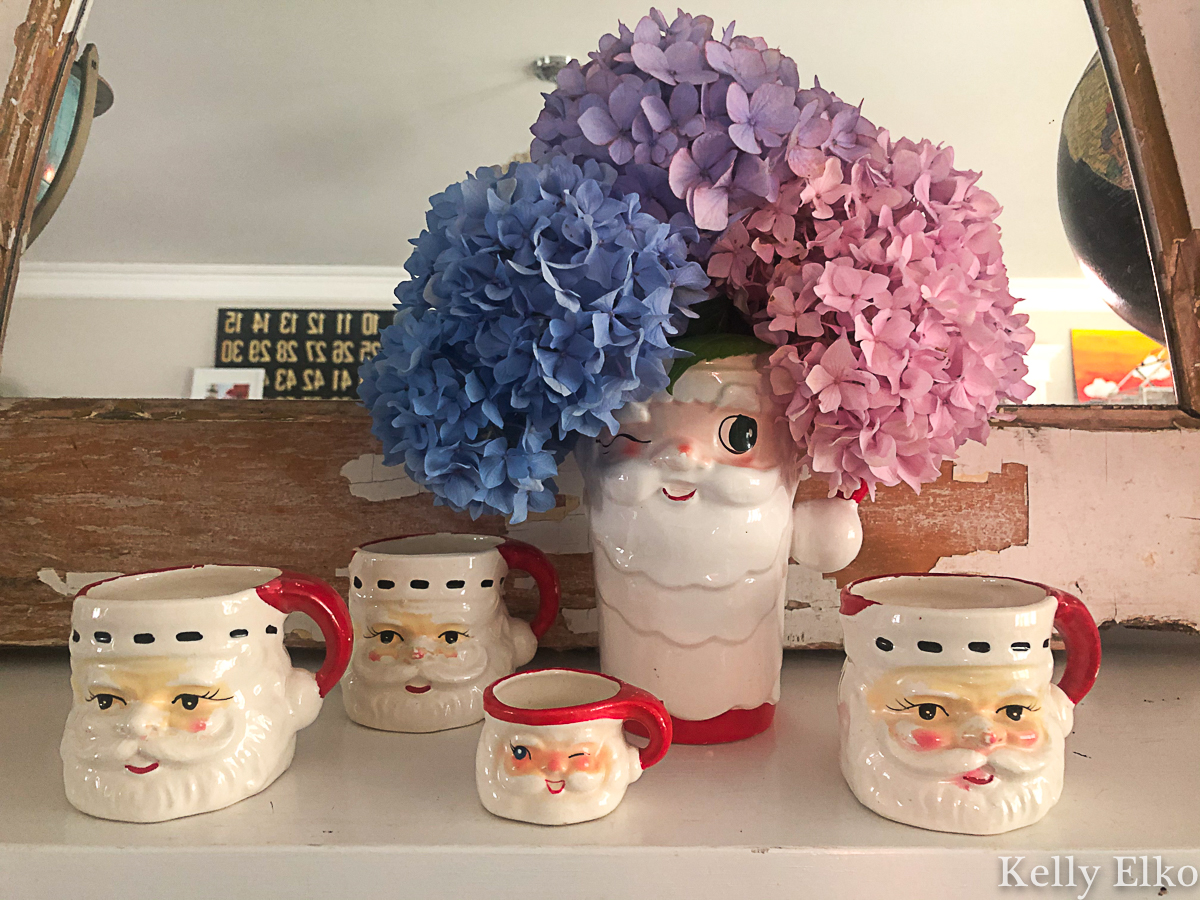 This post contains affiliate links which means if you make a purchase, I may earn a small commission at no extra cost to you.
I have been on the hunt for vintage Santa mugs (I only had one) and this set not only includes three mugs but also an adorable Holt Howard winking Santa eggnog pitcher and the world's cutest tiny Santa mug perfect for downing shots of spiked grog!
I haven't stepped foot inside a thrift shop since March but I'm finding so many great things on Facebook Marketplace that it's more than making up for it. I'll be sharing all my Facebook Marketplace buying tips very soon so stay tuned!