Because Our Exteriors Need Love Too!
Why should our homes interiors get all the love? I love adding little decorating touches around my garden and on my porch and patio. I found this huge barn wood flower that adds such a whimsical touch to my garage. I'm also sharing a creative art installation made out of wood scraps and driftwood that will have you looking at the exterior of your home in a new light!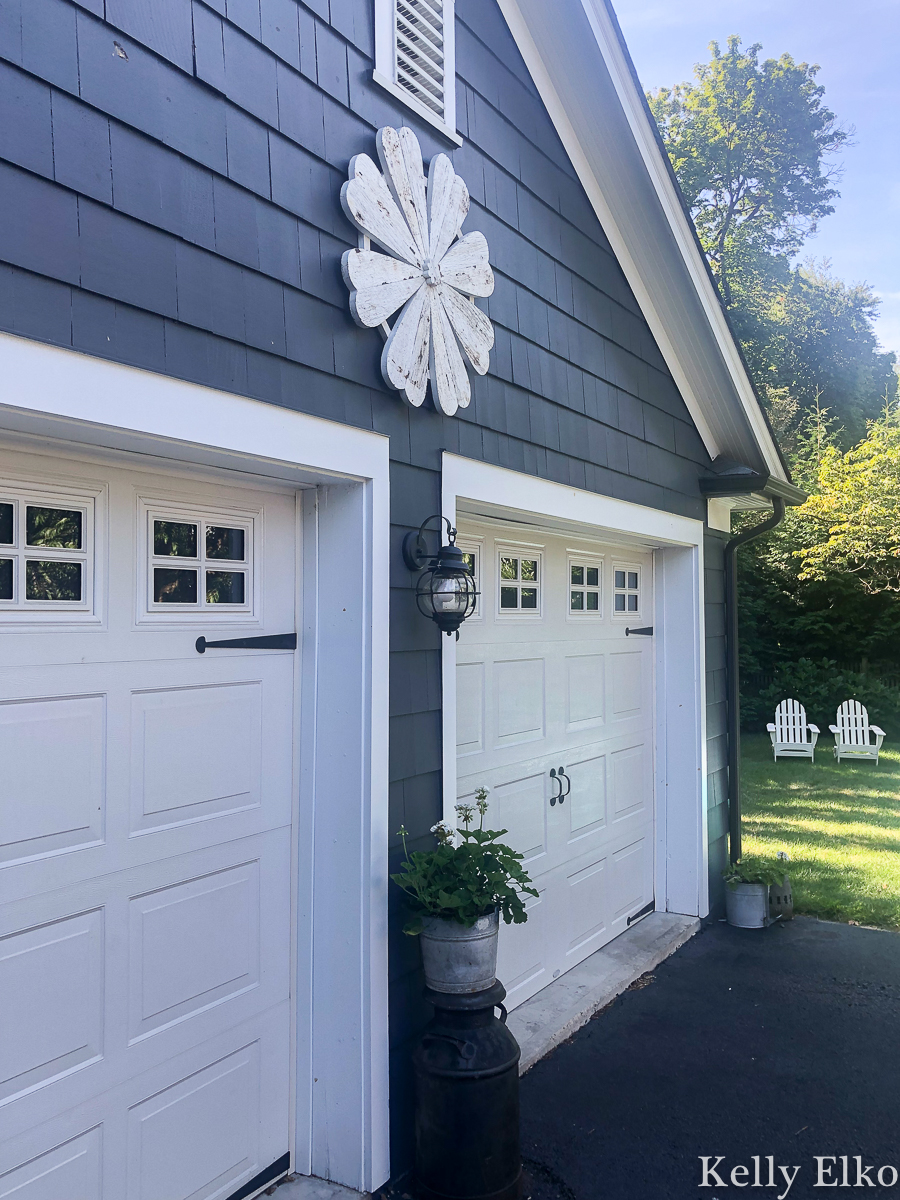 This is White Flower Farmhouse, a charming little shop on the North Fork of Long Island, NY, where I got the flower. I was so excited to visit and scoop up the last flower they had!
Make sure to follow me on Instagram here where I share sneak peaks of all of my finds and more!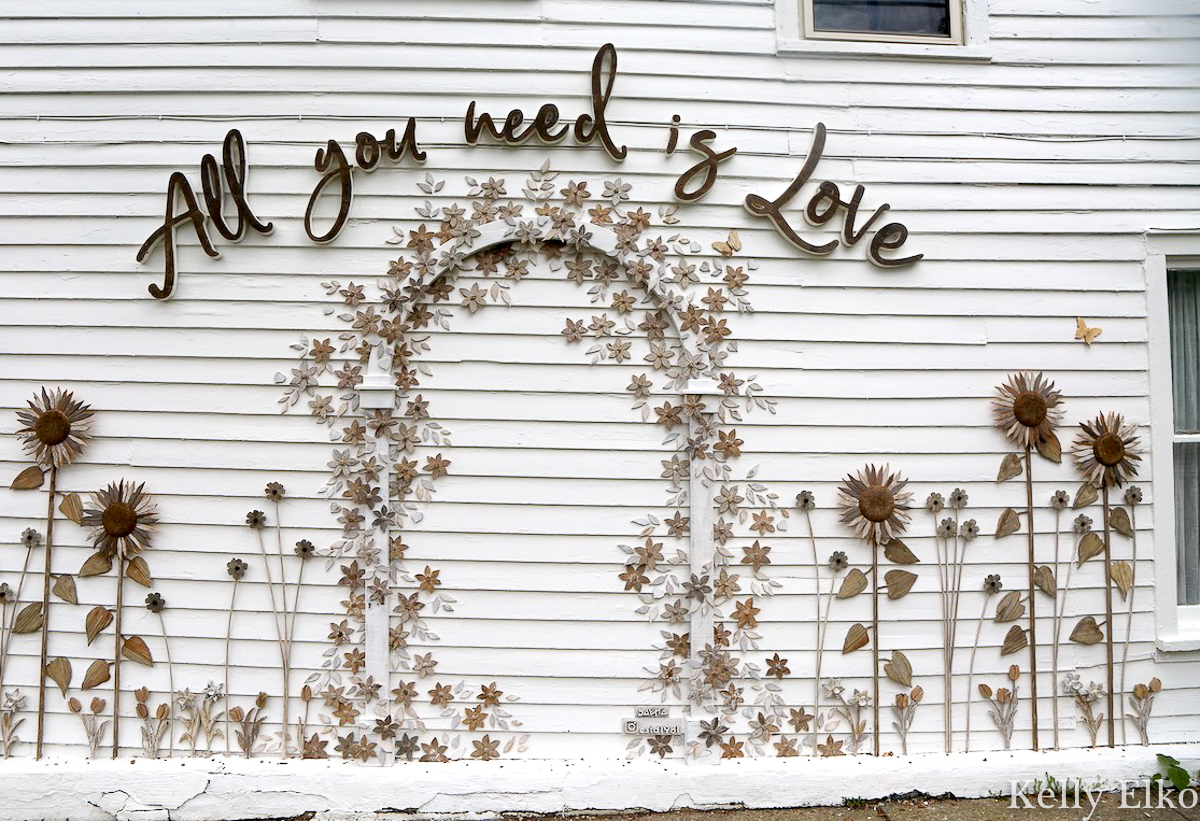 My 1903 house has a detached garage in my backyard so I wanted to make it even more appealing since I can see the garage from my patio. The flower is such a fun addition!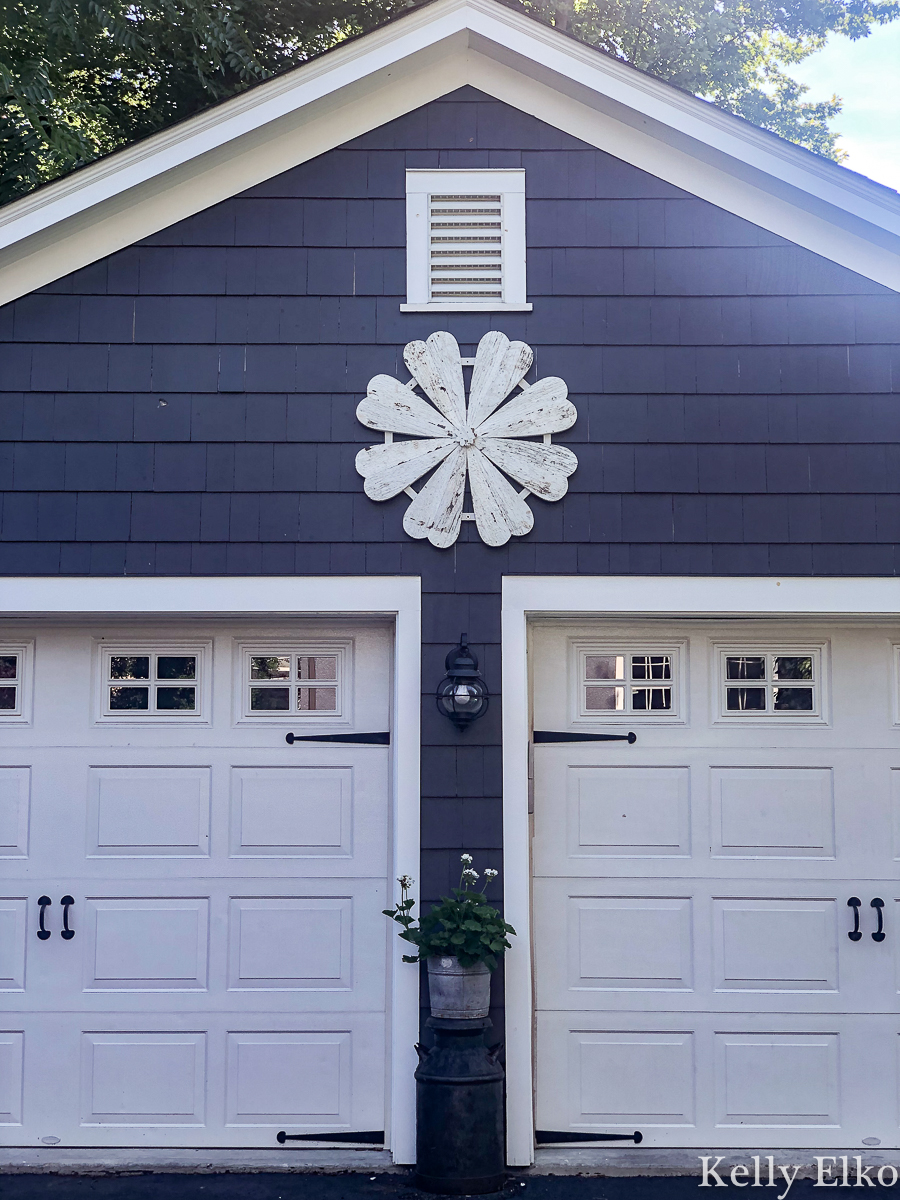 This post contains affiliate links which means if you make a purchase, I may earn a small commission at no extra cost to you.
I love the way the white flower pops against the Hale Navy paint.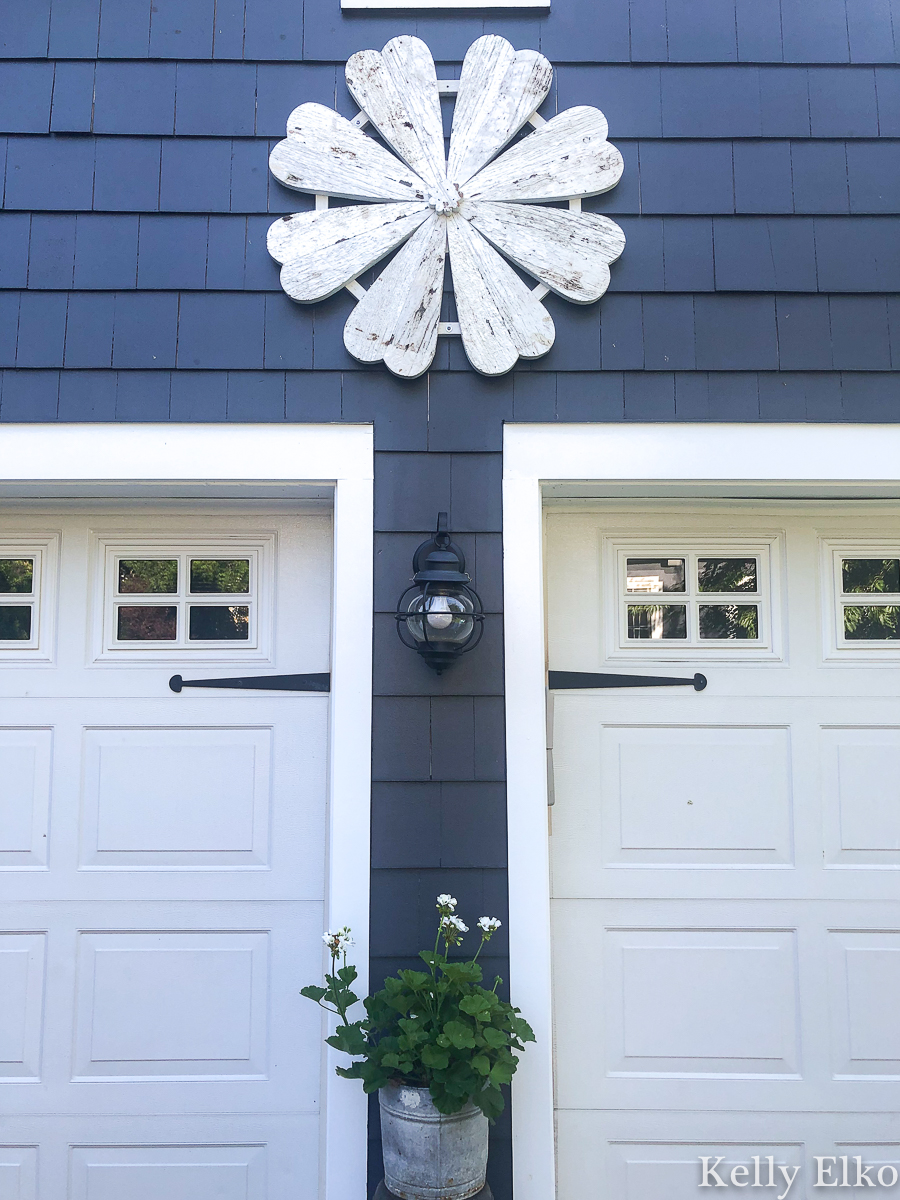 This flower is my version of a barn quilt, a large piece of painted wood that looks like a single quilt block and decorates the side of a barn.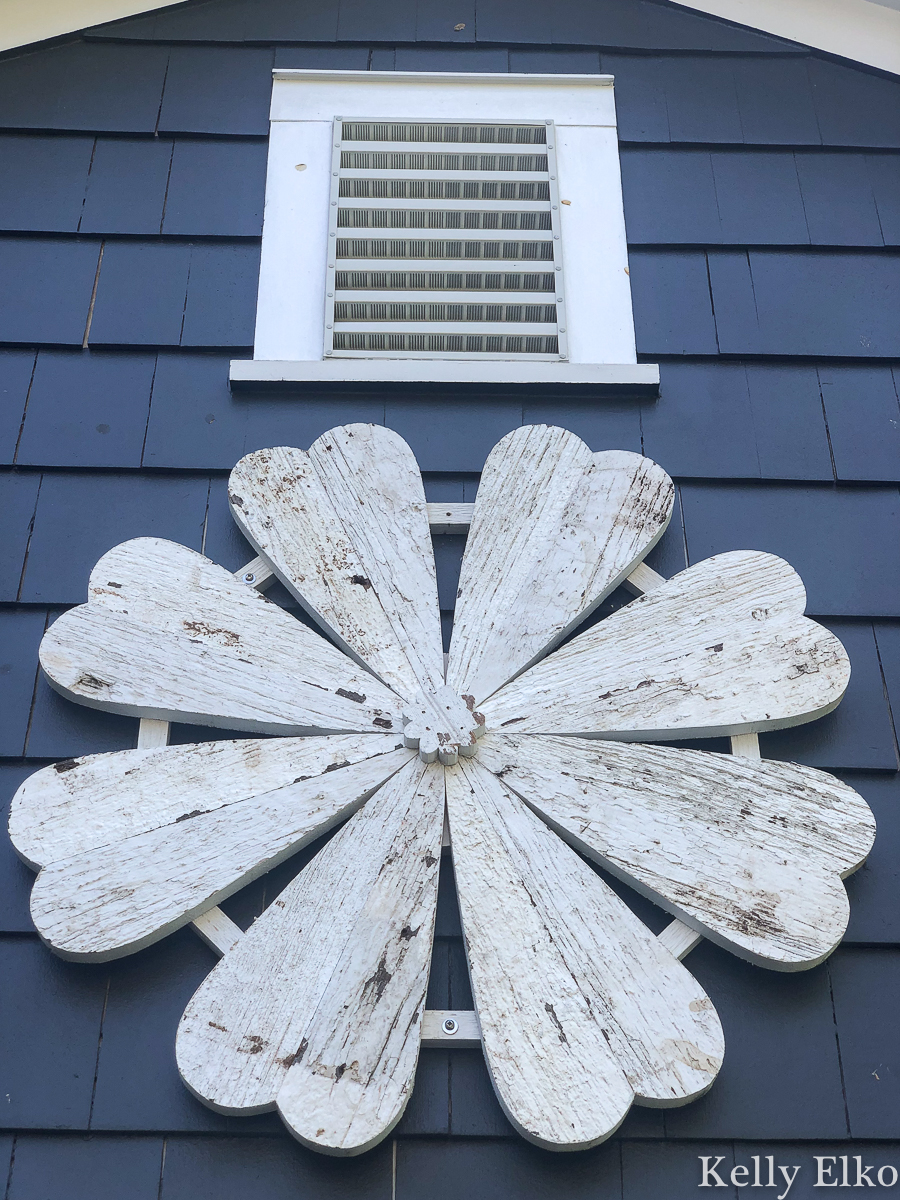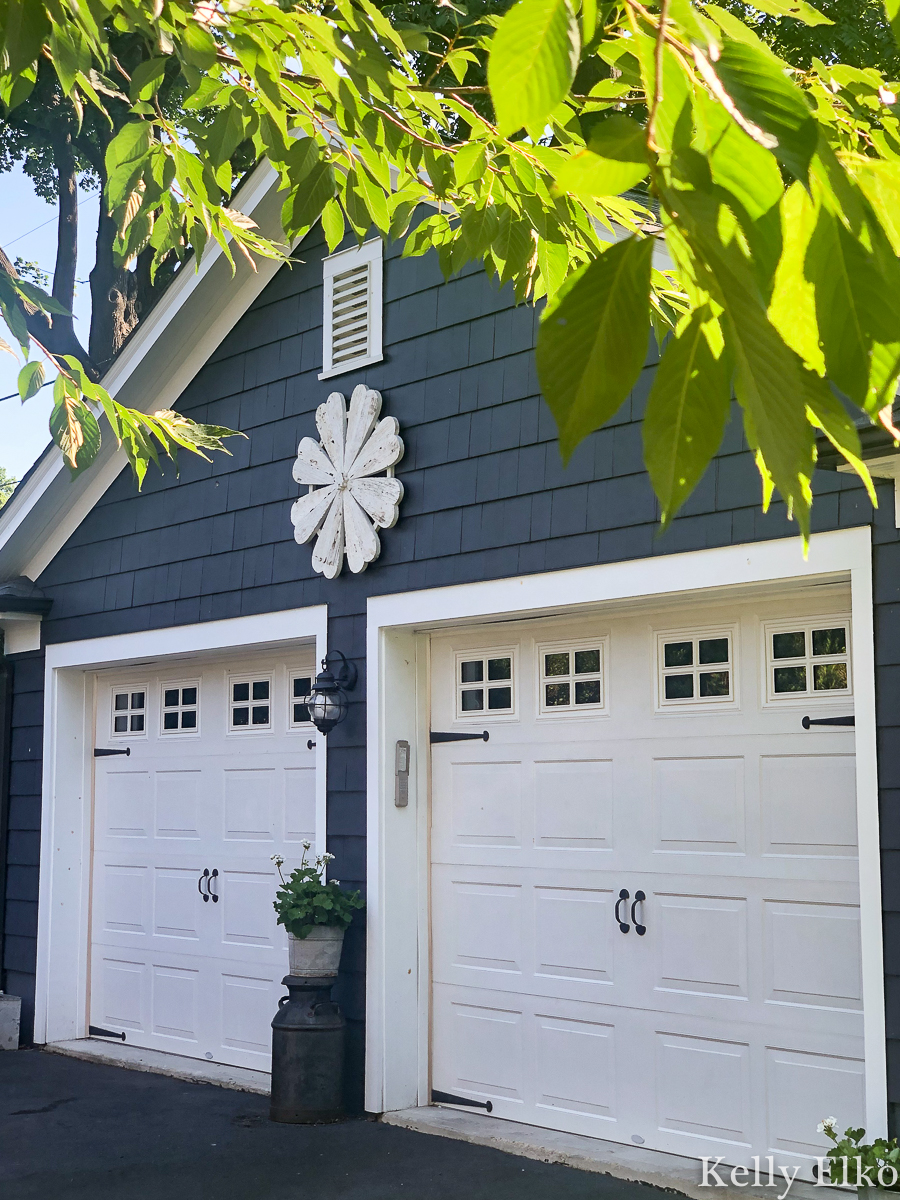 I sprayed this rust protector on the front and back of the flower to help protect it from the elements.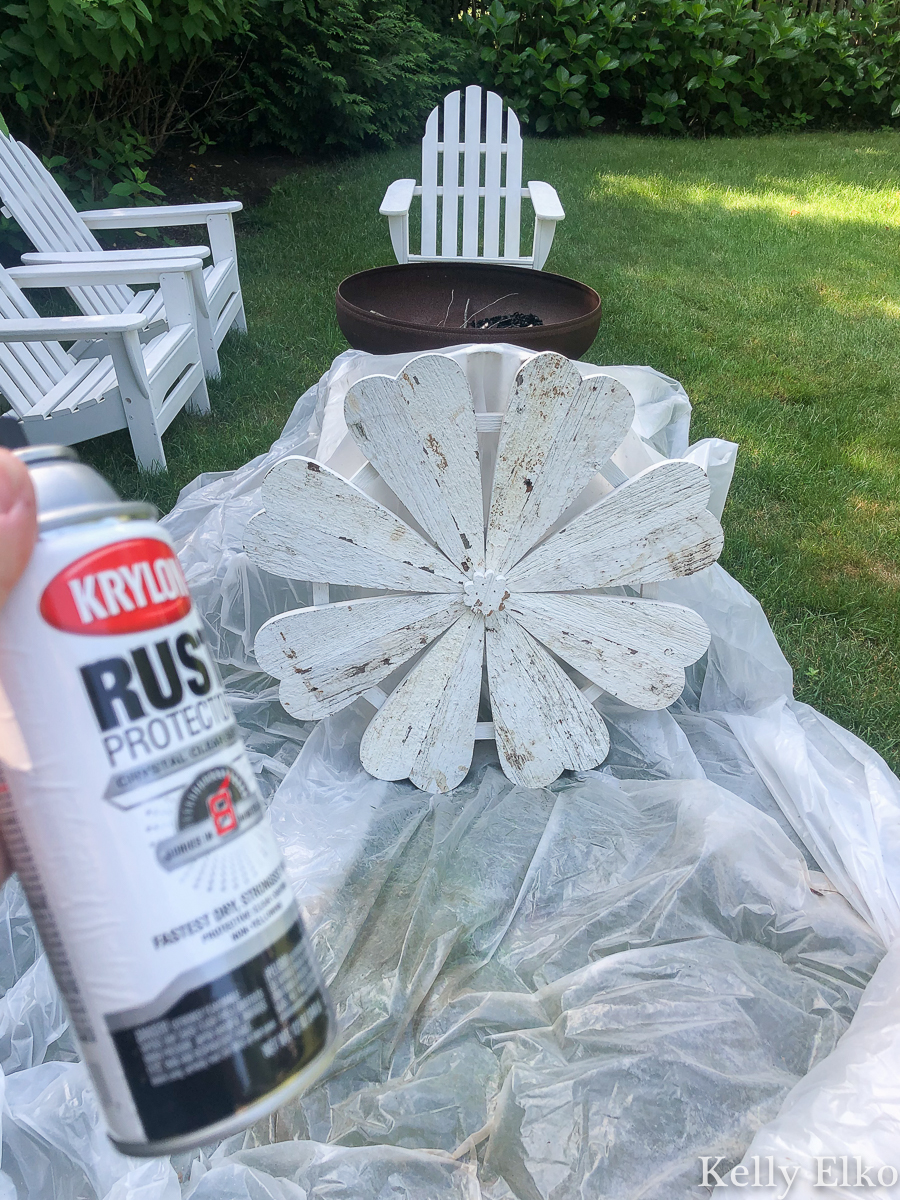 My little "barn" never looked better.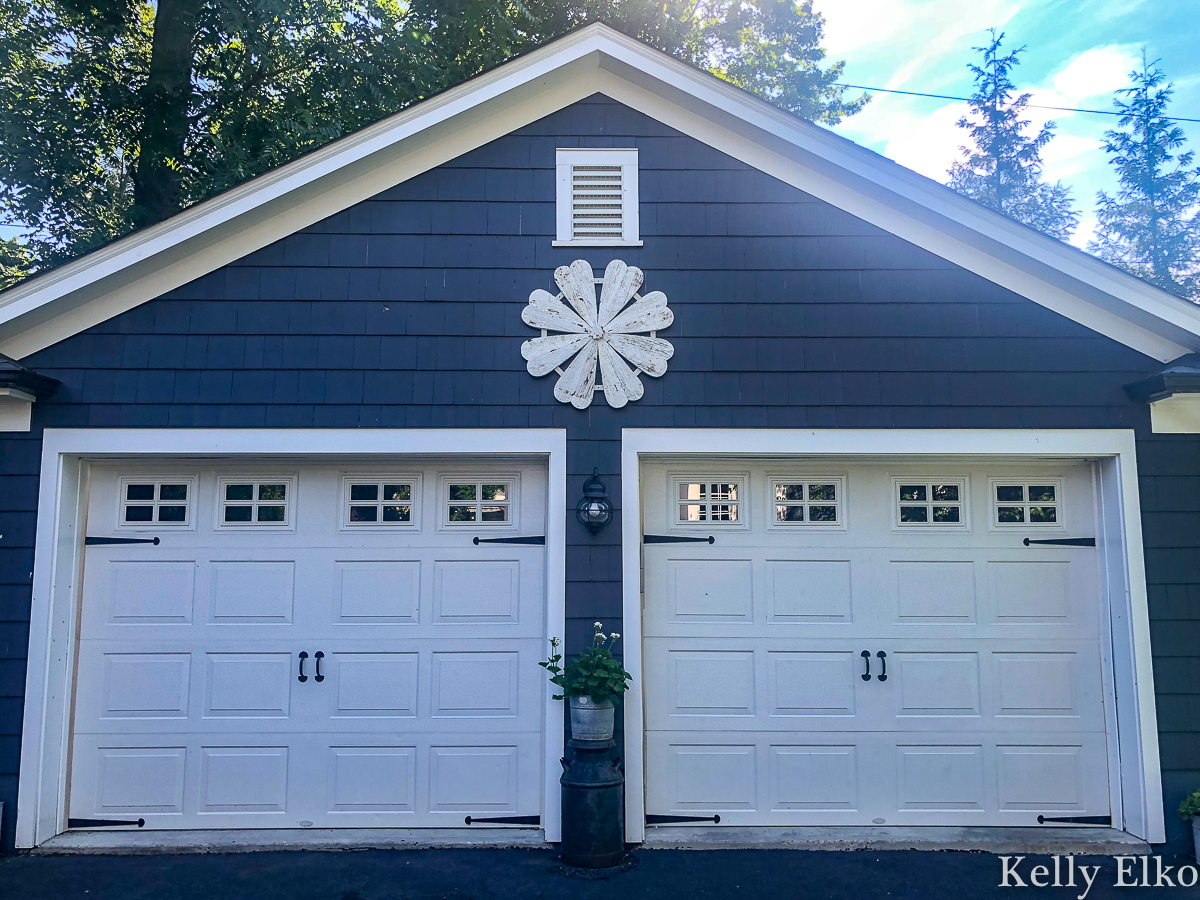 Here's to making the outside of our homes as pretty as the inside.
Now if I could just clean out the clutter that took over one side of my garage, my life would be complete!