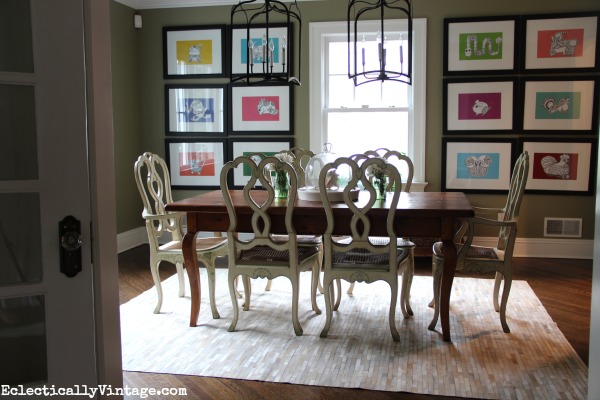 Does anyone know an Elvis impersonator who performs weddings?
I plan to run off to Vegas with my new rug then honeymoon on a yacht in St. Bart's.
Yes, my new pieced cowhide rug from RugsUSA gives me butterflies, makes my palms sweat and has me sitting by the phone hoping he'll call.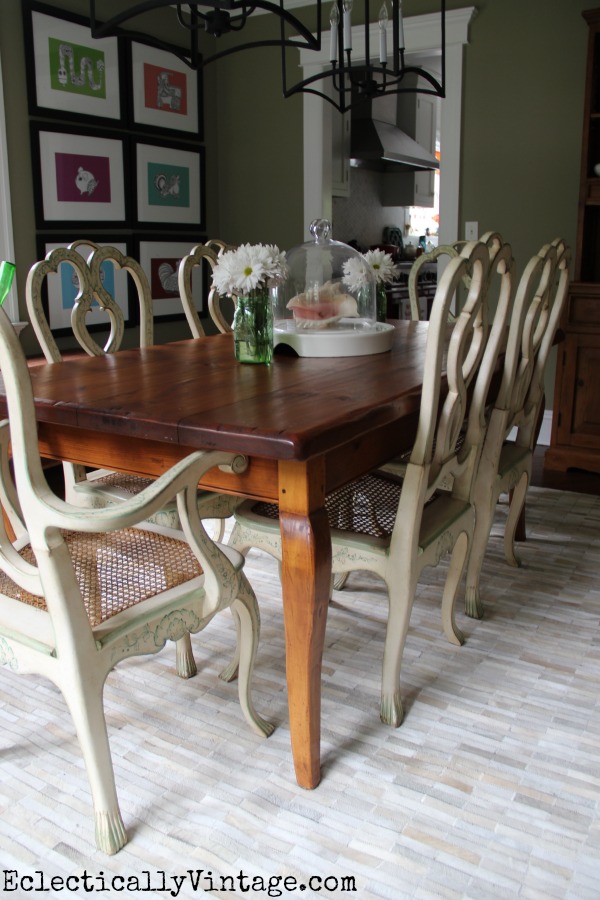 It's true what they say – size does matter and my old rug was just too small and dark and competed with the art so I dumped him …
via text – I'm heartless like that.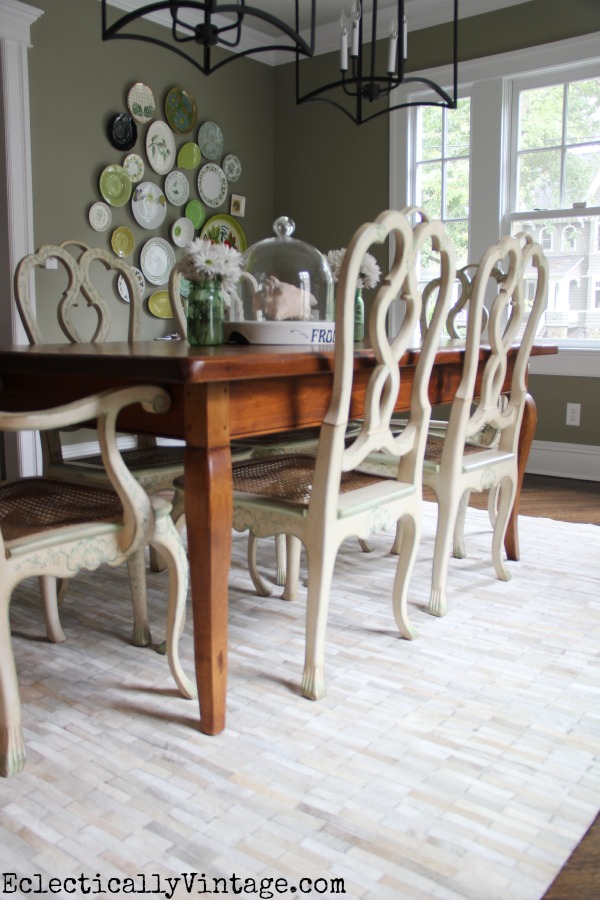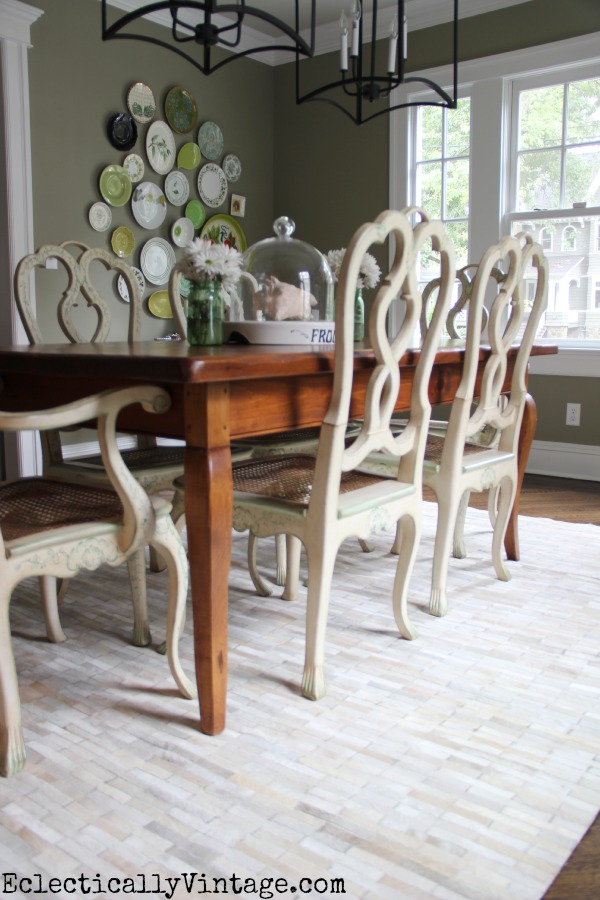 He's ready for his close up – such great texture from the different colors of cowhide.
Don't we look cute together?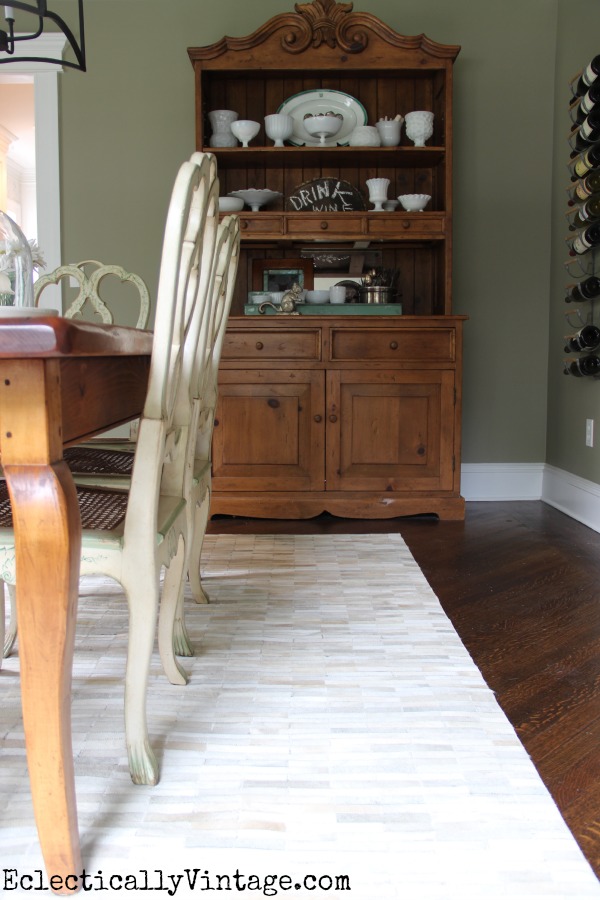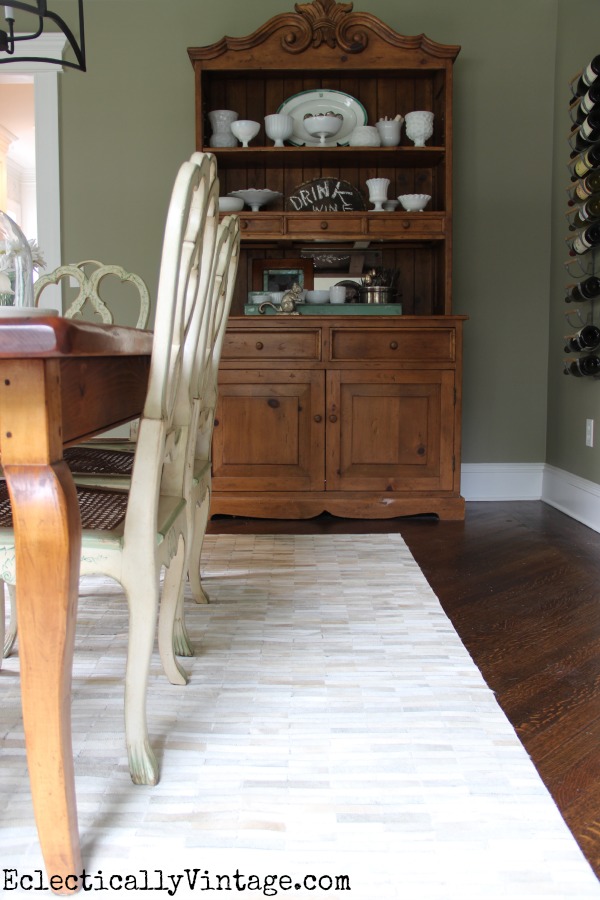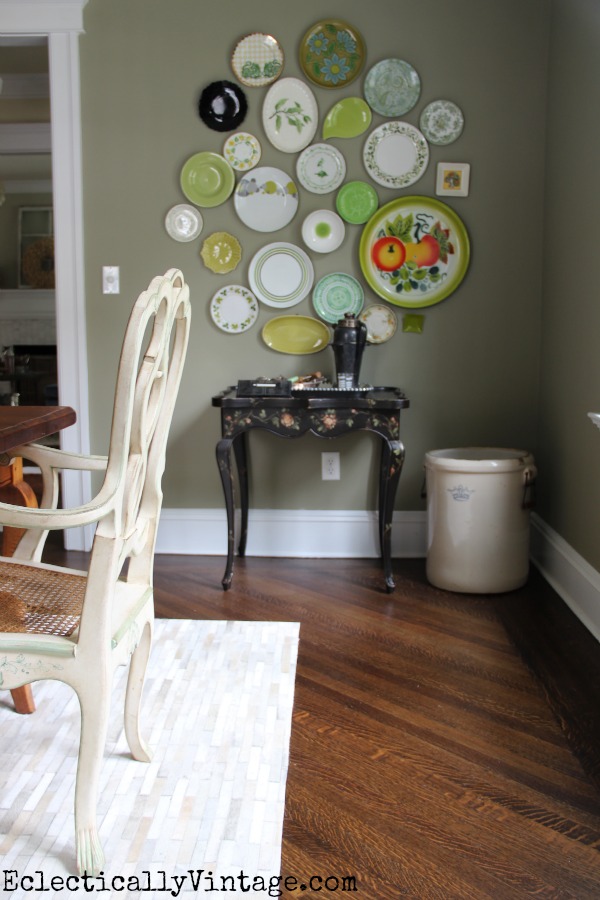 The best part – gotta plan my bachelorette party!  Who wants to come?
Disclosure: Thanks Rugs USA for sending me such an amazing new boyfriend … I mean rug.  I only speak the truth.
P.S. I remain happily married – but it is ok to look at other rugs – I'm only human after all.