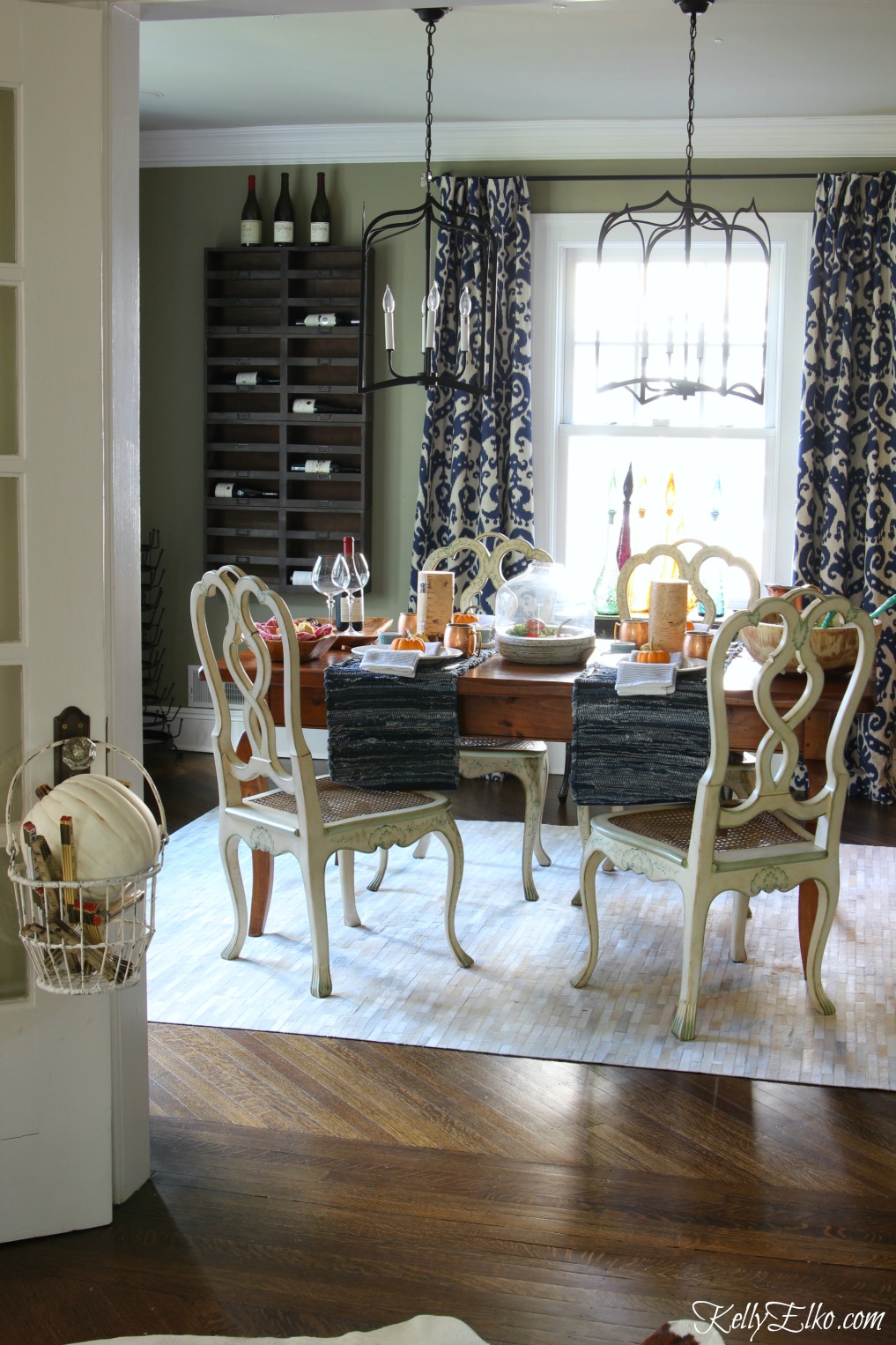 Through the years.
I've got big plans for my dining room so while I'm working on that, I thought it would be fun to take a trip down dining room memory lane and then share my plans for updating the room.
This is what I had to start with when we bought the house eight years ago. A nice size dining room and original hardwood floors is about all I can say about this space.
You can see my full home tour here.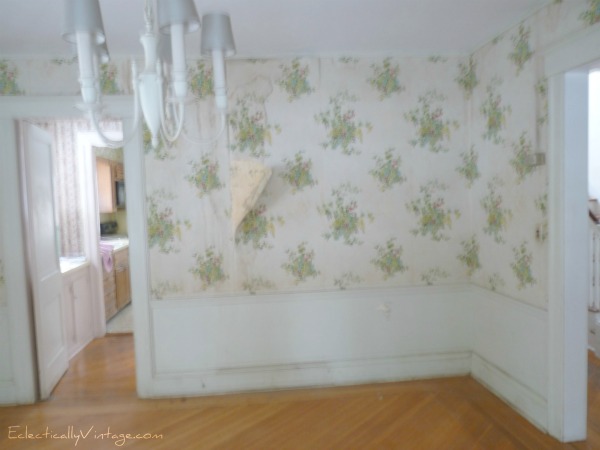 A complete gut renovation helped and included refinishing the old floors in a dark stain, new paint, art and lighting and moving my existing furniture into the room.
Can you believe the art is actually coloring book pages – they are the signs of the zodiac (I'm a Pisces and love walks on the beach and margaritas)!
Money saving tip: instead of buying custom frames, have mats cut to fit ready made frames.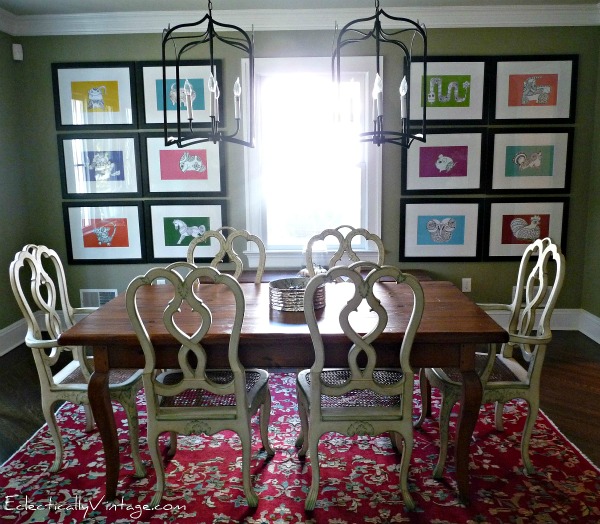 I soon added a plate wall and my collection of vintage demijohns.
Don't miss my favorite find for hanging plates.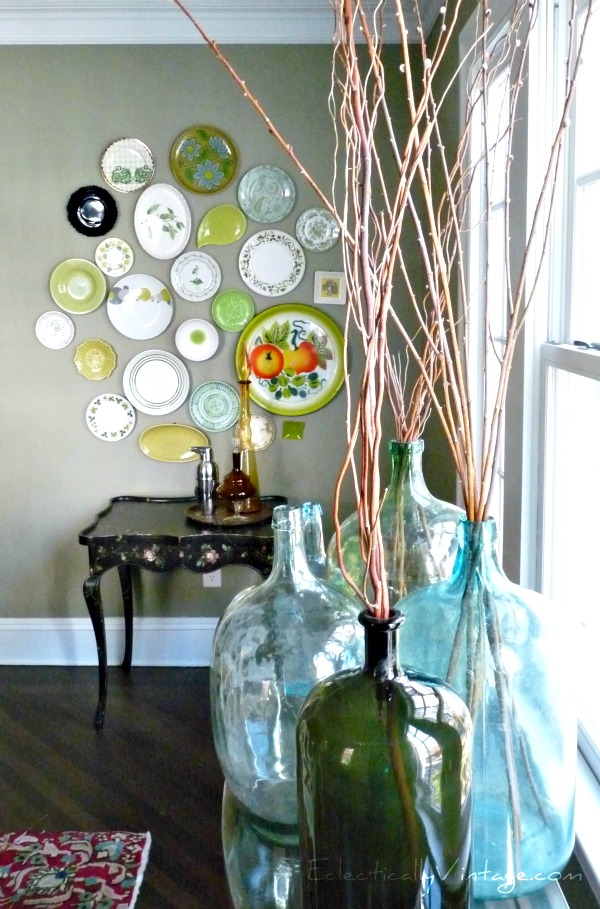 Rug refresh!
My first update a couple of years ago was to replace the red rug with this pieced cow hide. I love how it lightens up the space!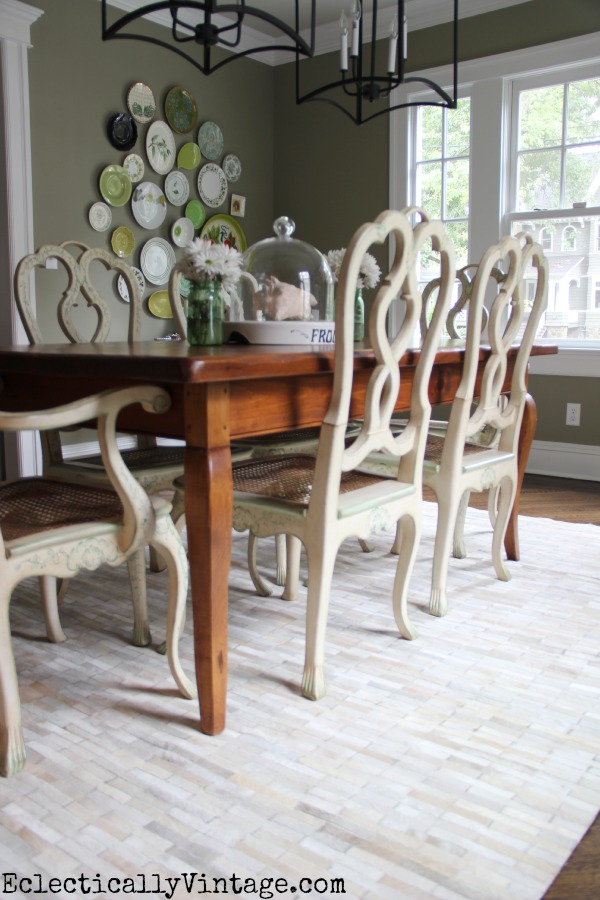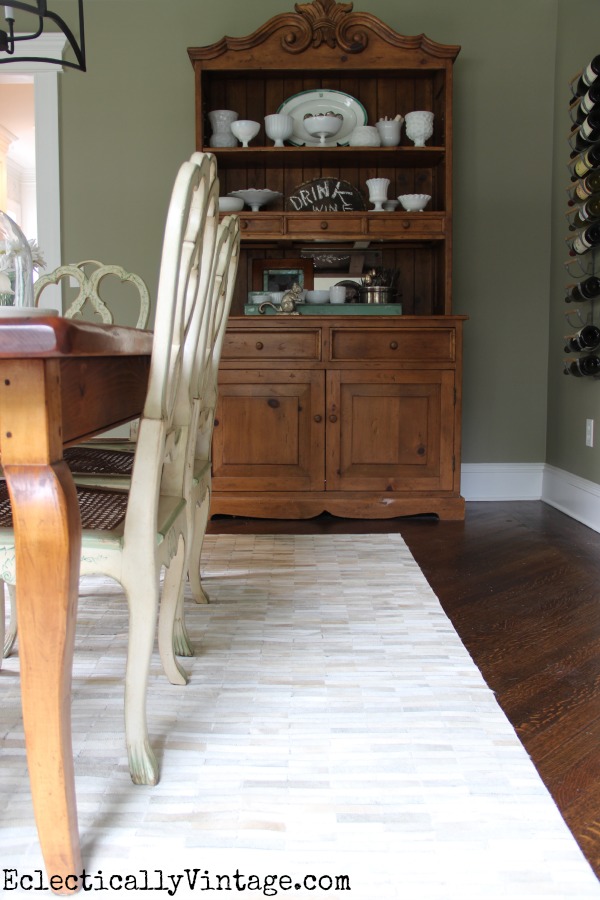 Next came this amazing industrial metal cabinet and the pine hutch took the place of the plate wall on the other side of the room.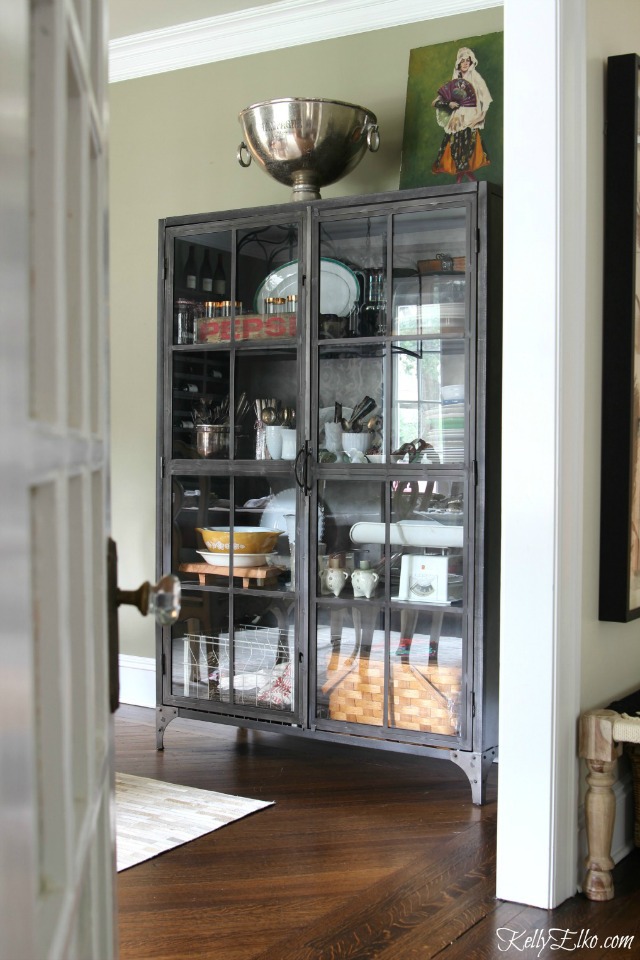 I wanted something more neutral so I removed the art and added these rustic wood wine cubbies.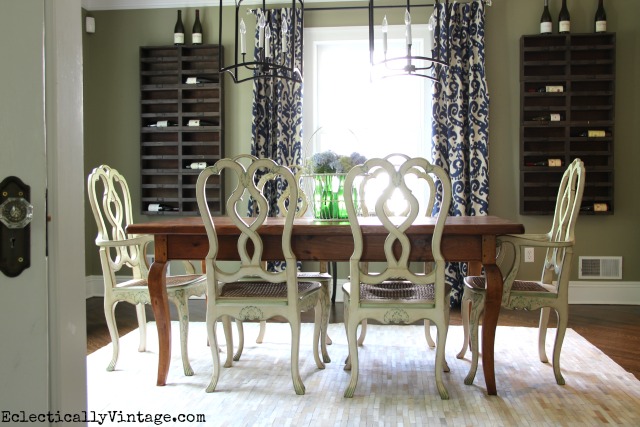 Soon after, the curtains were added.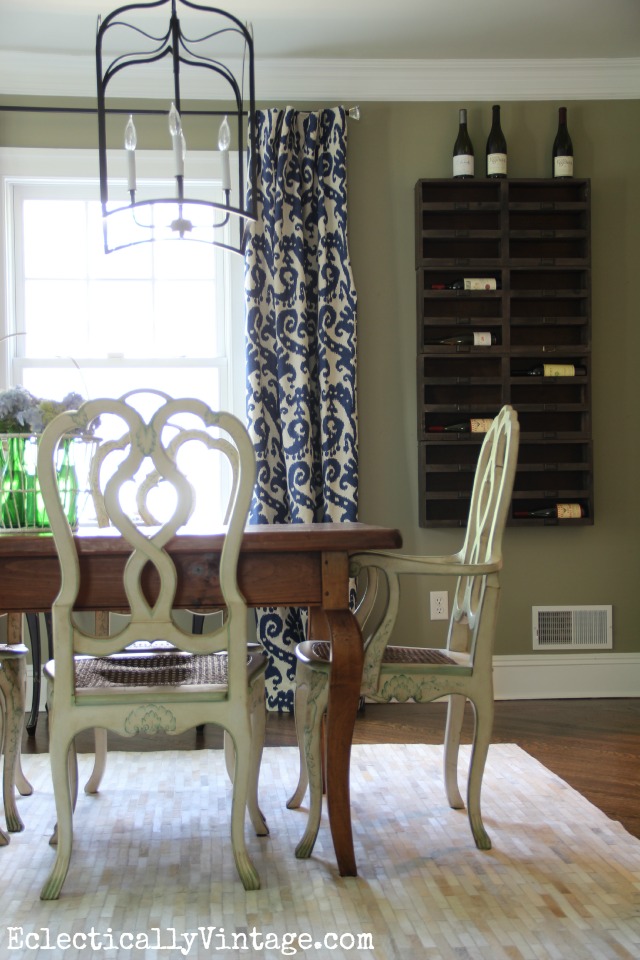 Dining Room Plans …
Paint – I desperately want to lighten the wall color. I'm leaning towards a soft gray.
Chairs – my French country chairs are almost 20 years old and I'm ready for something simpler (plus the cane seats are starting to sag and I don't want to spend the money to fix them when I can get something I really love).
I've partnered with Lamps Plus and have been perusing their huge selection of dining chairs.
I'm thinking of four side chairs like these amazing rope chairs and then something different for the head and foot of the table like a pair of these linen nailhead chairs.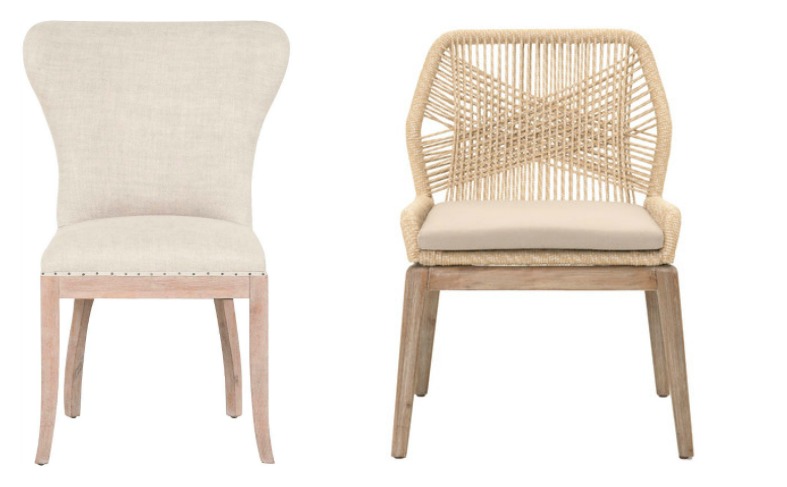 Plate Wall – I miss my plate wall and since I already have the industrial cabinet in the room, I think the pine hutch can go and in it's place add this vintage bar cart that is now in my guest bathroom. I'll add a plate wall above.
Curtains – I love these curtains but may remove them once the changes are made for a simpler look.
Here's to gathering around the dining room table!
Want more …