My Cozy Fall Backyard Reveal
How to create a cozy fall backyard with a smores party complete with fire pit, seating and cozy throws and pillows.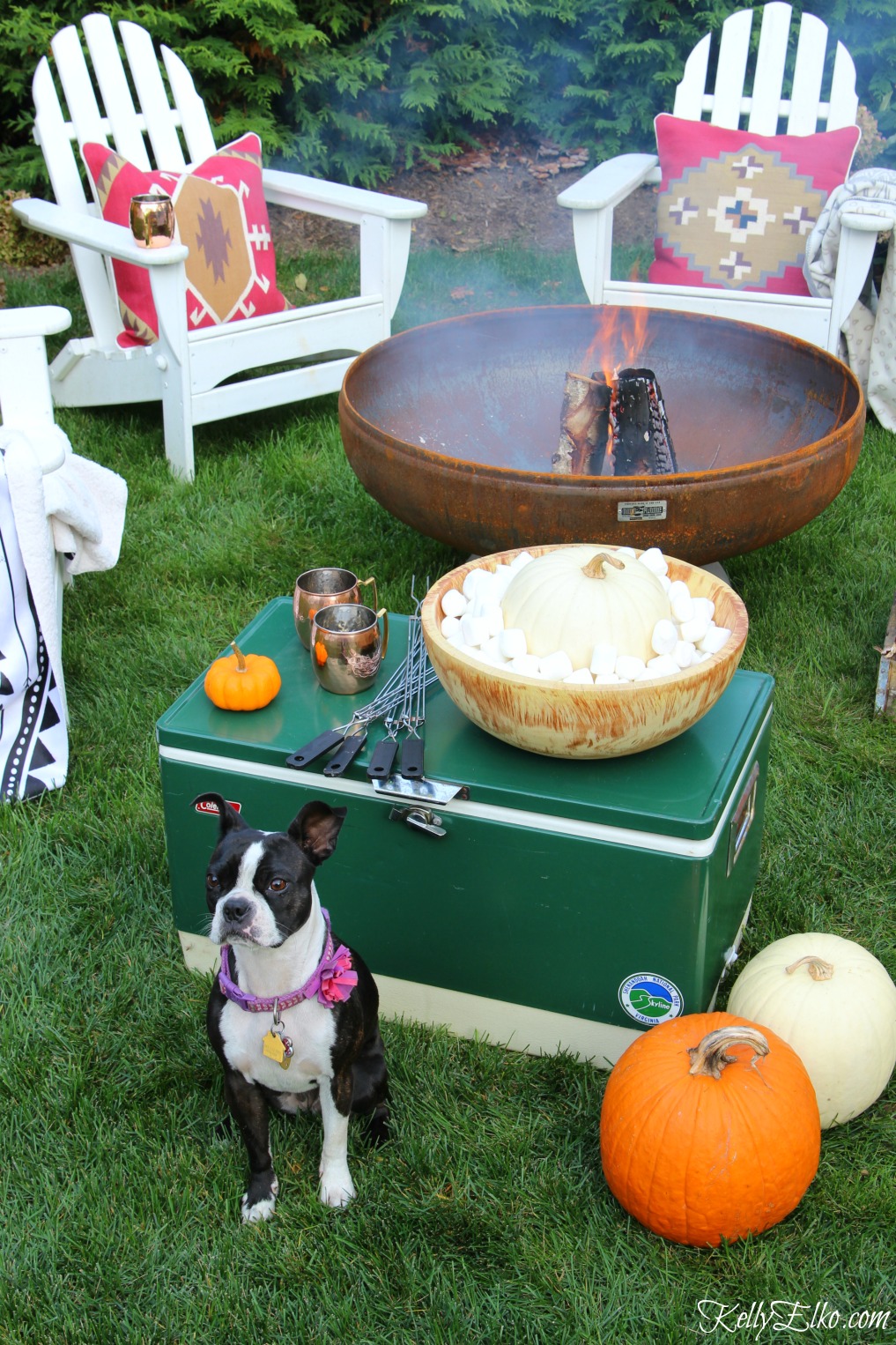 I love hanging out in my backyard during every season.
No need to run inside when the weather cools off.
I've mixed vintage finds, boho accents and classic outdoor furniture with the world's cutest s'mores station to give my yard an inviting feel.
What are you waiting for? Grab a seat an apple cider and a marshmallow for roasting (full source list at end of post).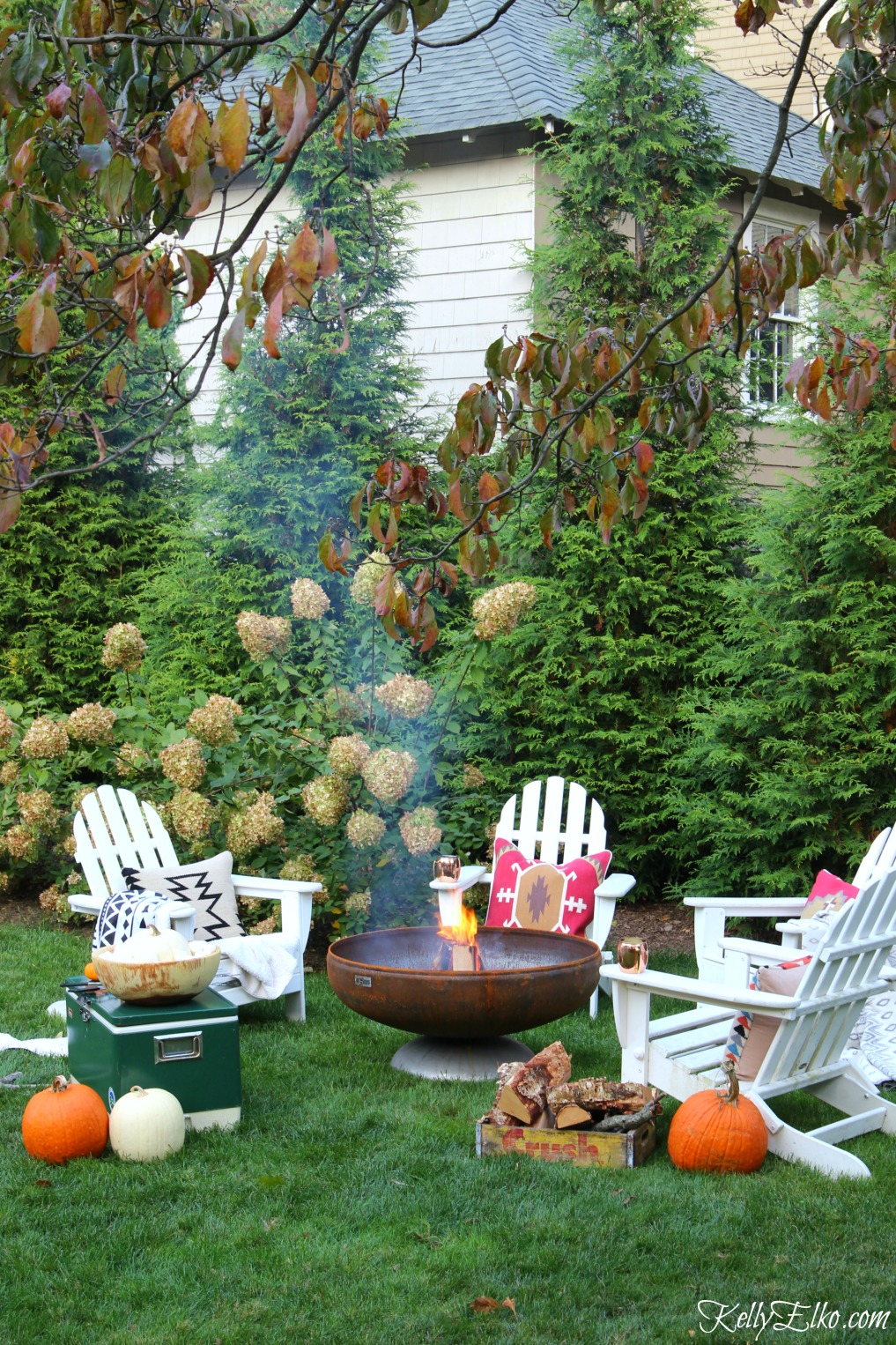 post contains affiliate links
My girls have been begging me for a fire pit for years so when I found the perfect fire pit HERE, I was excited to build a fun hang out spot around it.
The fire pit is already getting tons of use and I love the fact that I can leave it out all year long as it develops a beautiful patina and it's guaranteed never to rot. It comes in a few sizes too – I got the 36″ one.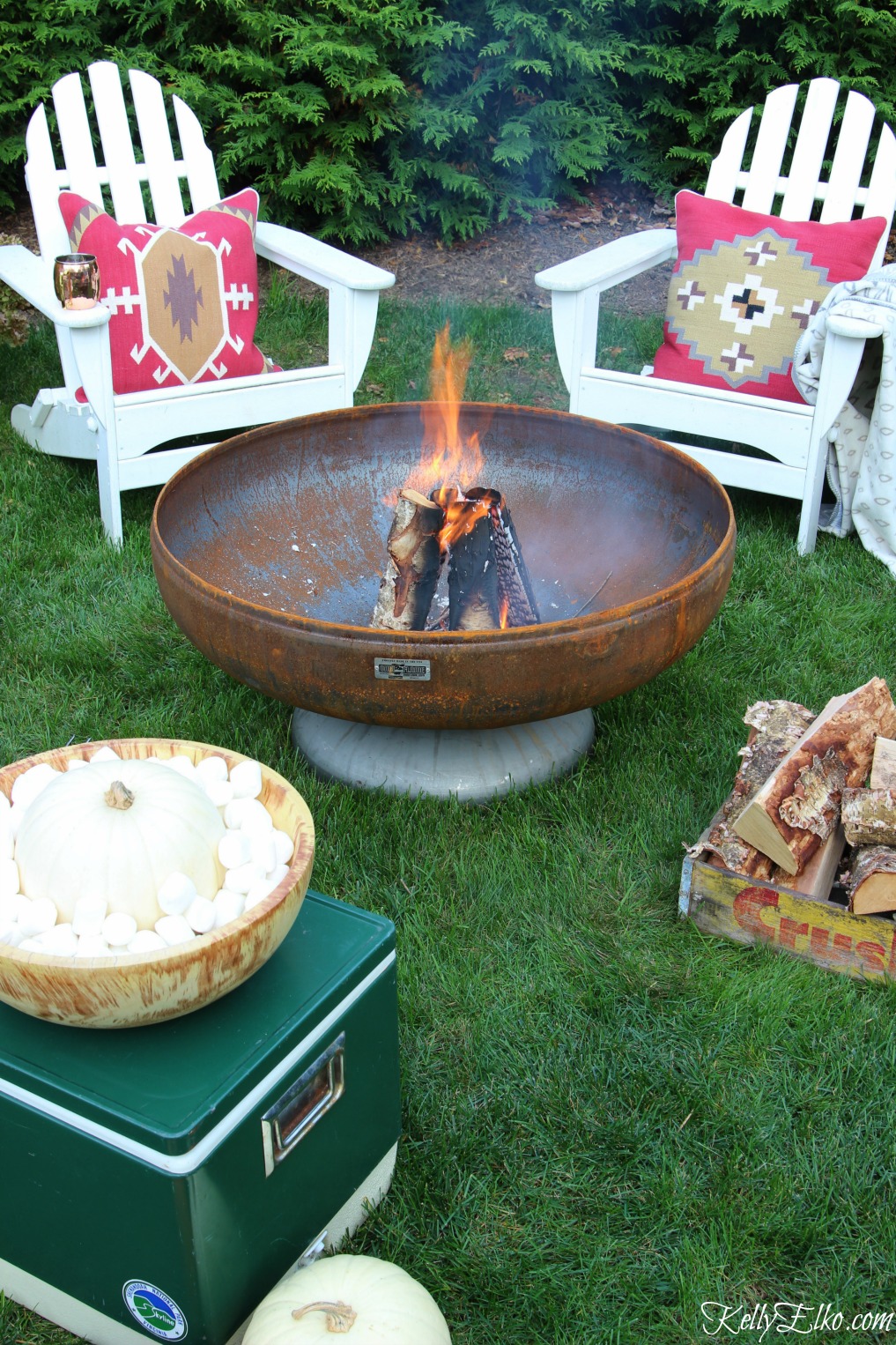 My nature girl daughter is an expert fire lighter and she made sure the flames were going strong so she could invite her friends over for some outdoor fun.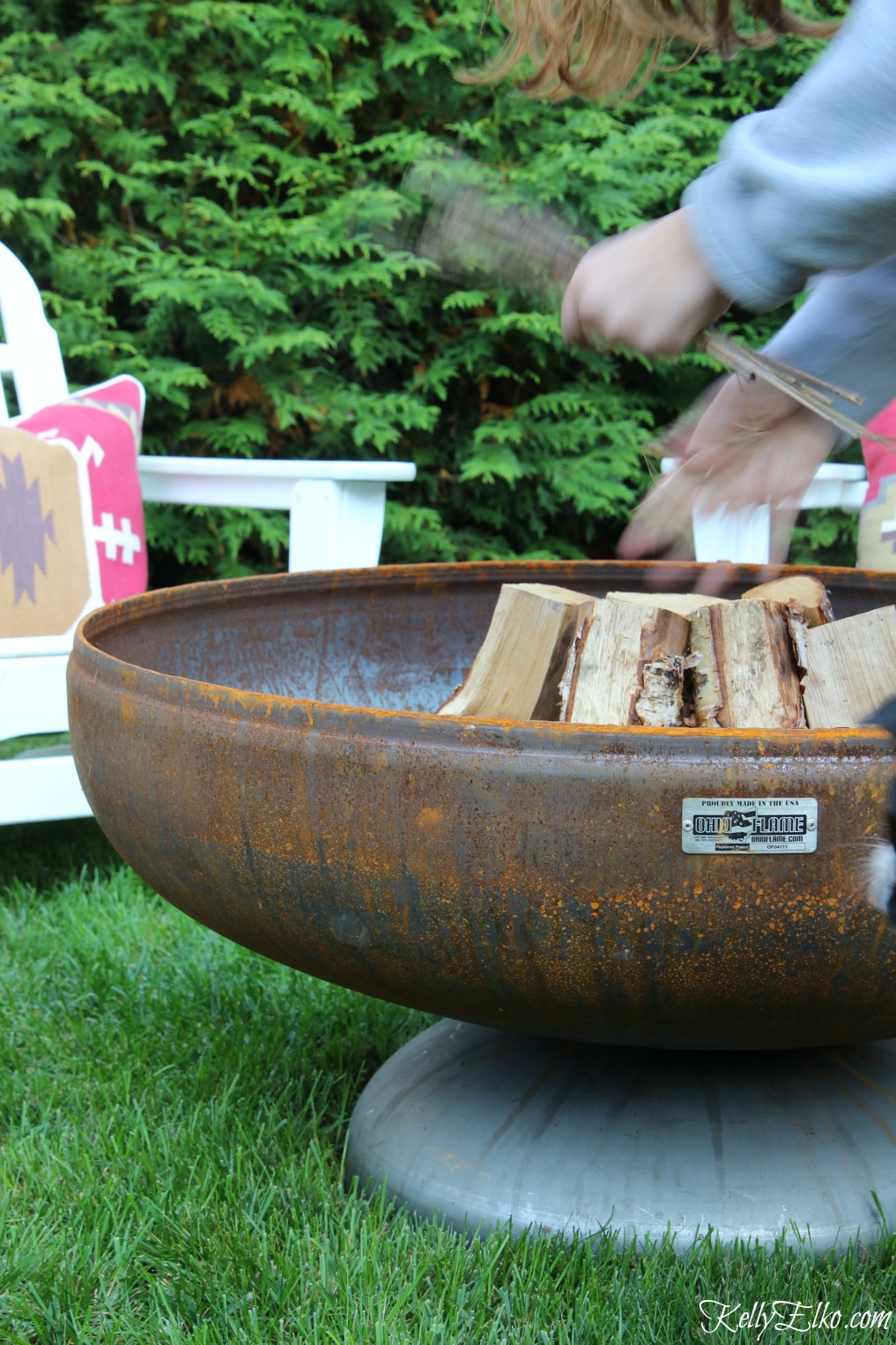 What is a fire pit without a bowl of marshmallows ready to roast.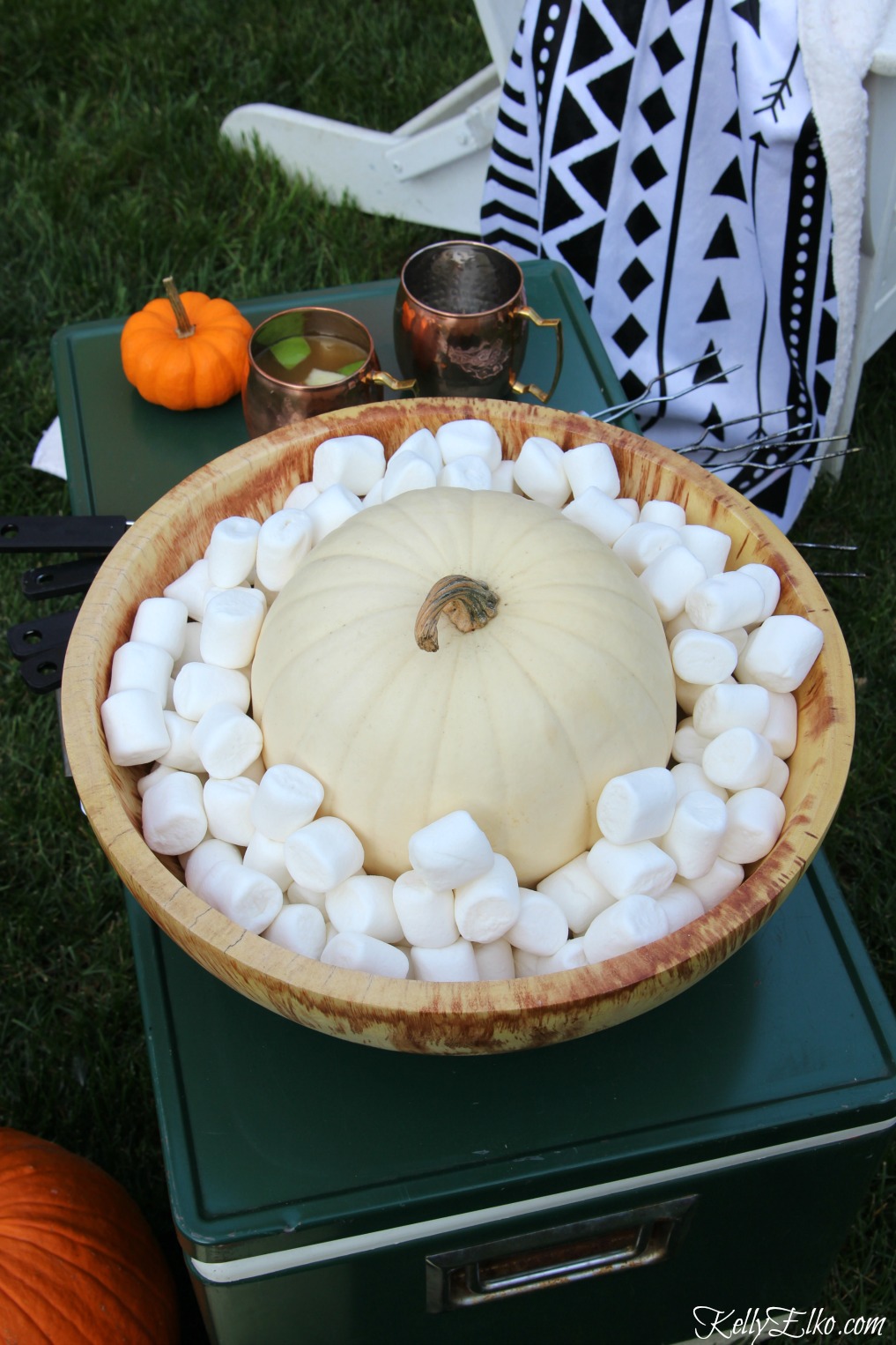 It's fun to mix colors and patterns in cozy throws and pillows.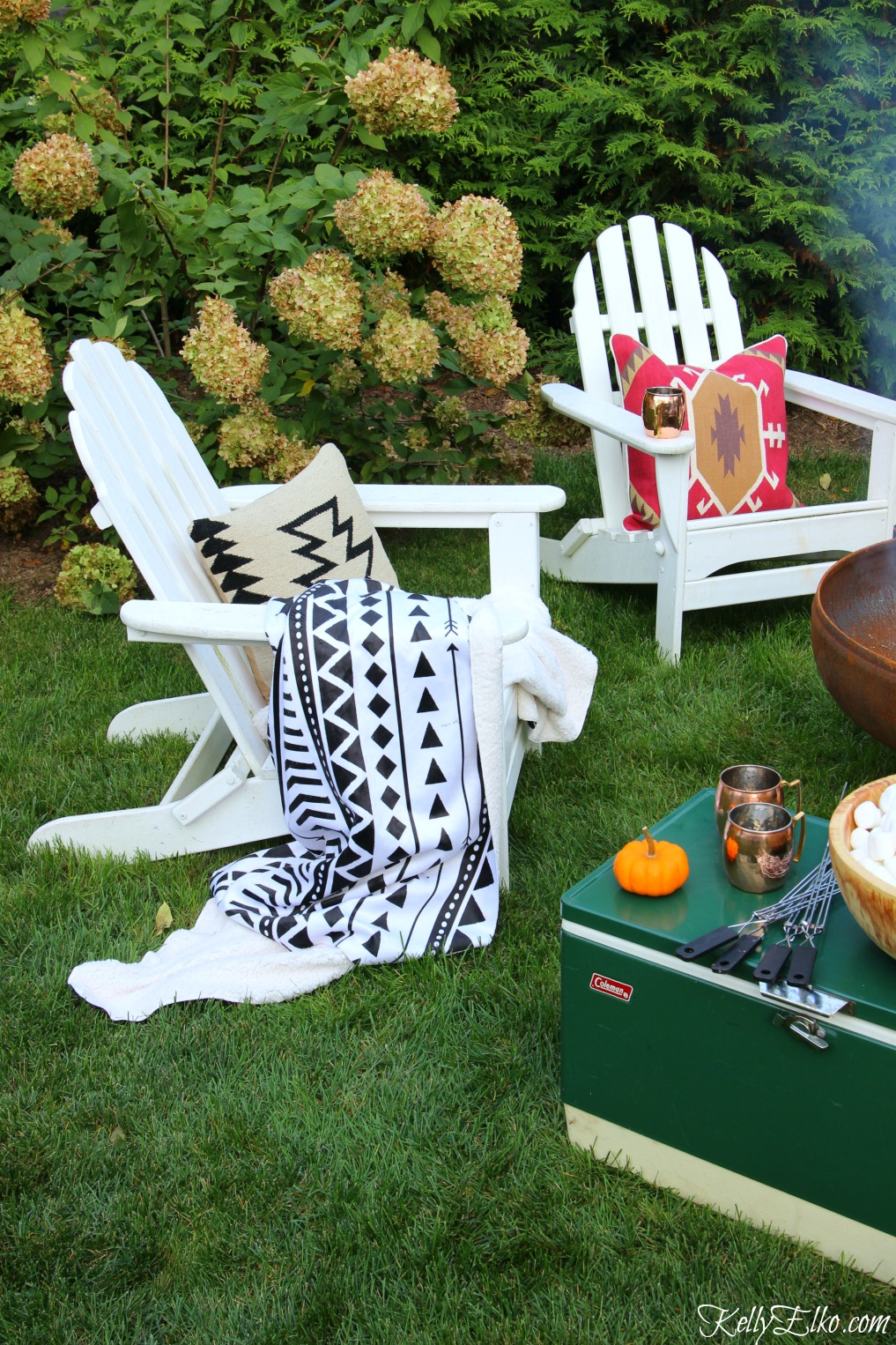 My vintage cooler makes the perfect little table for wood and copper serving pieces.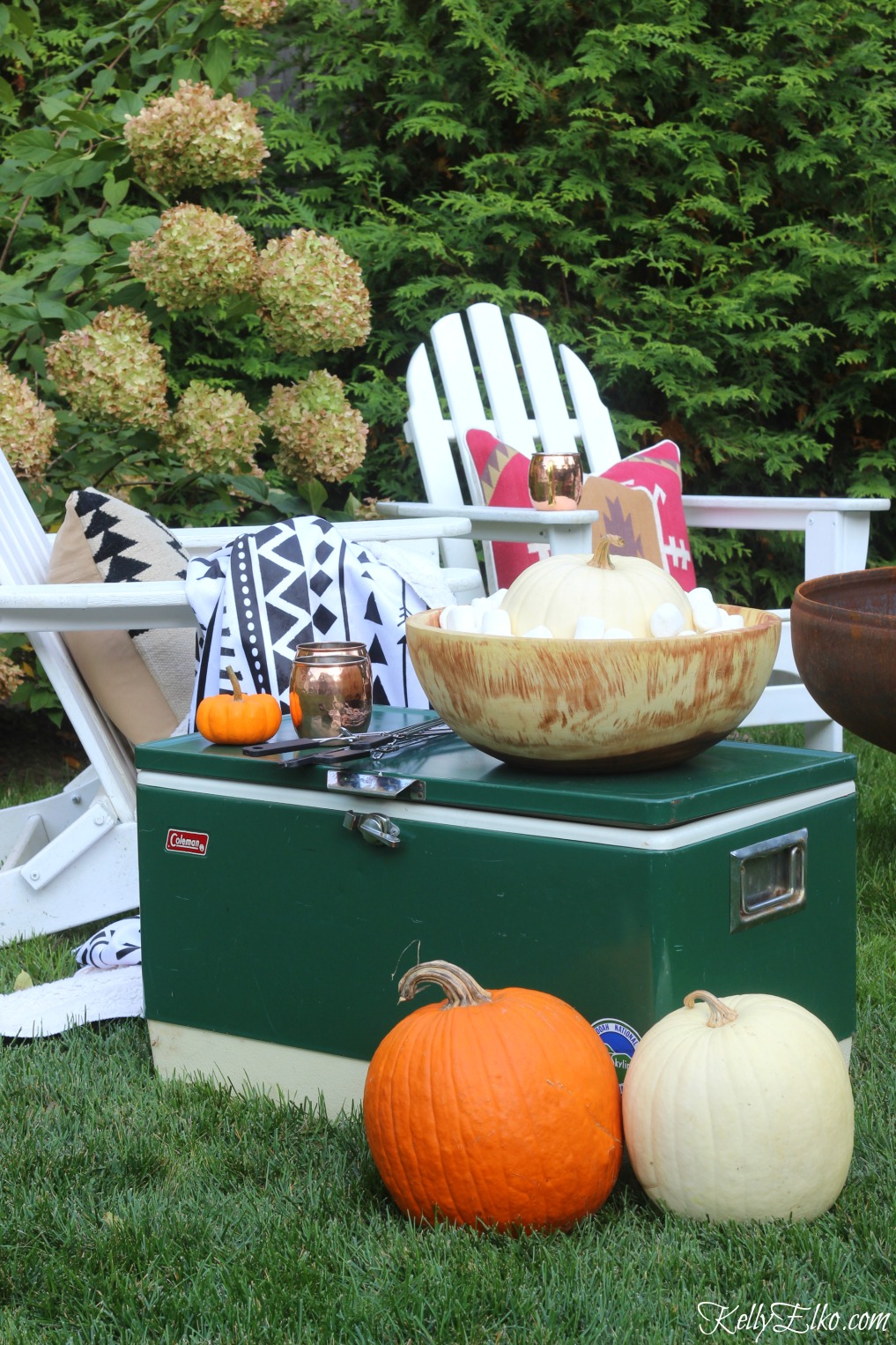 A stack of firewood and kindling is at the ready in an old soda crate when the fire dies down.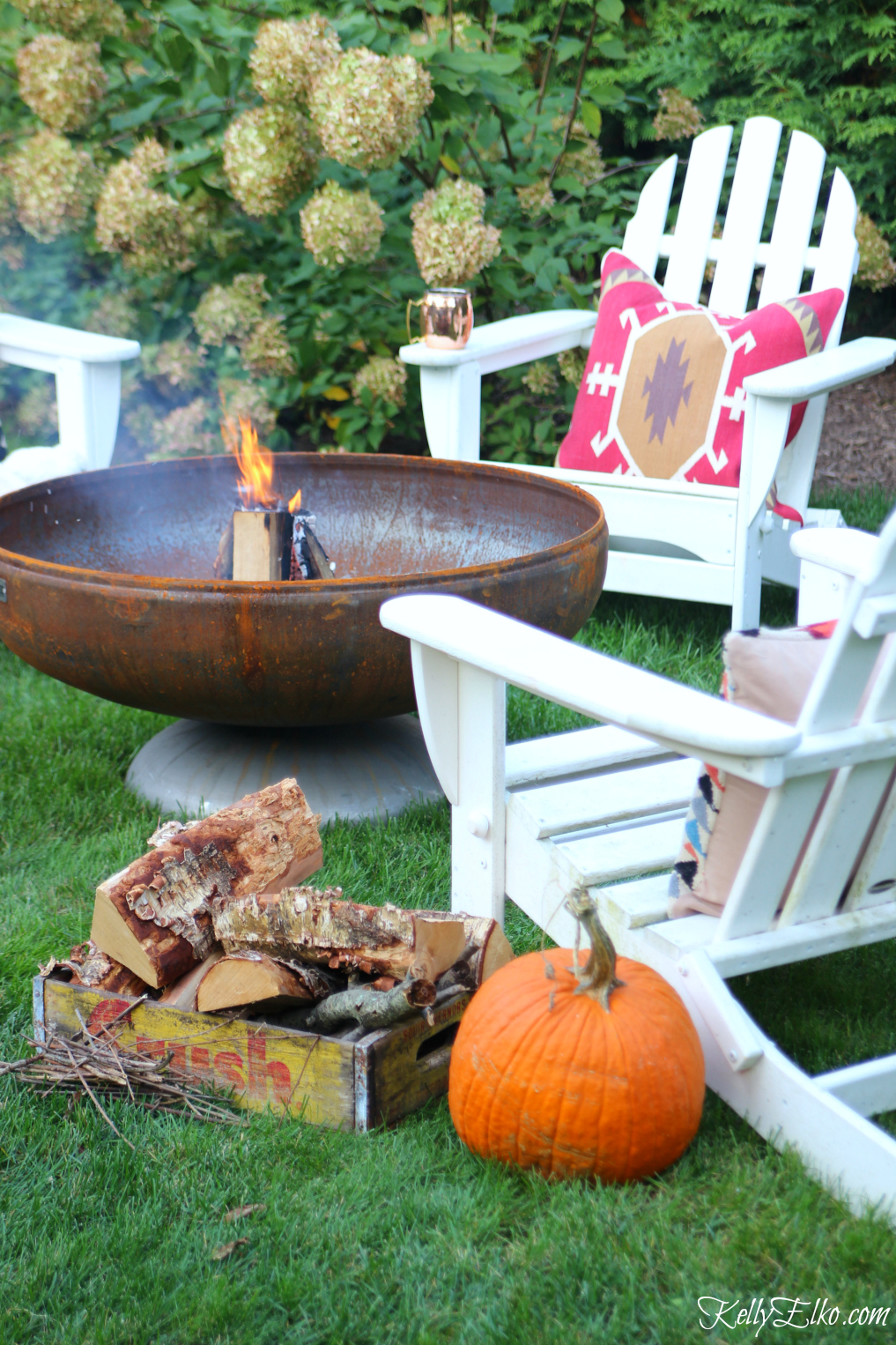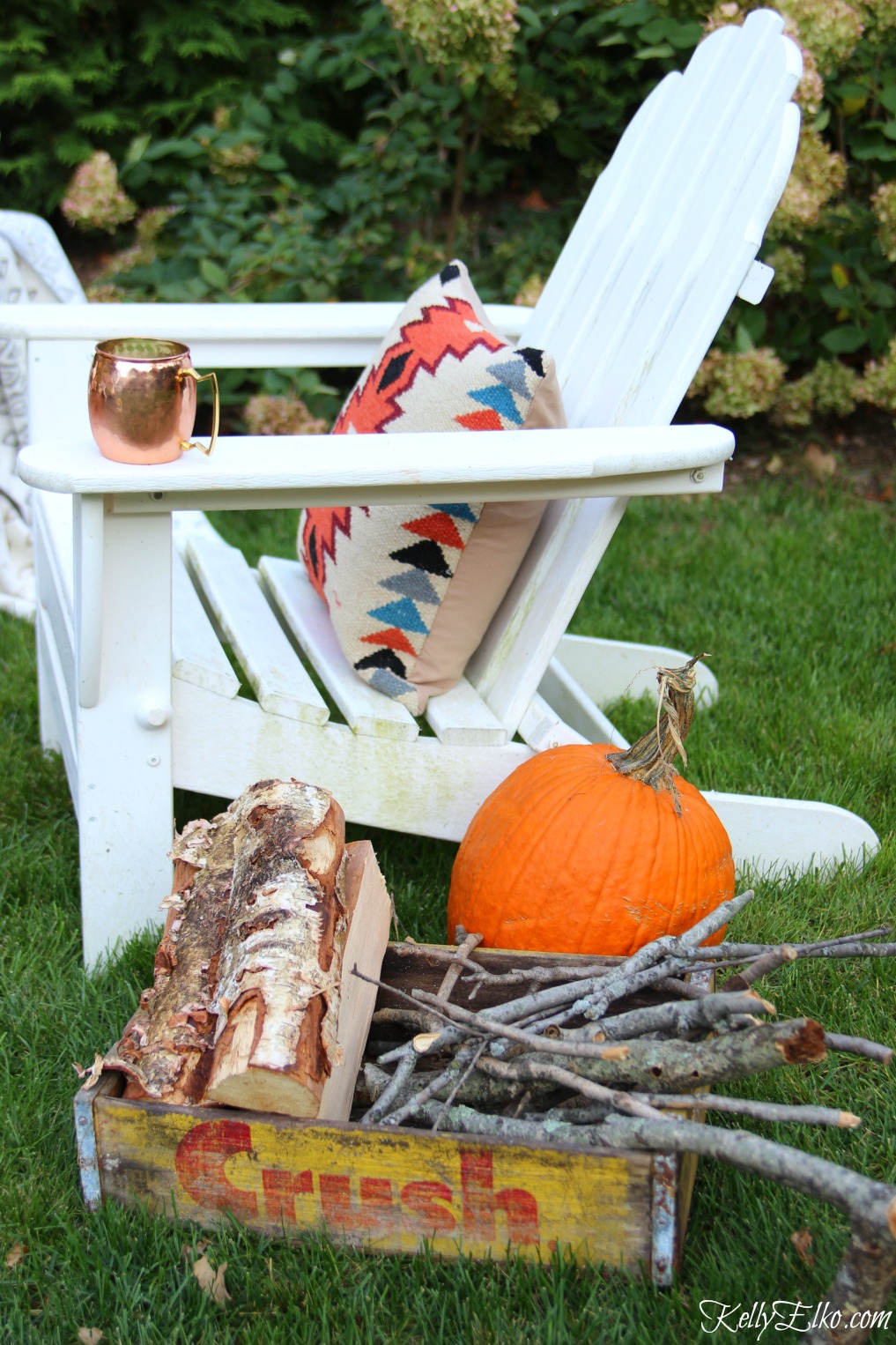 Everyone has been fighting over the throws – they are so amazingly soft and comfortable.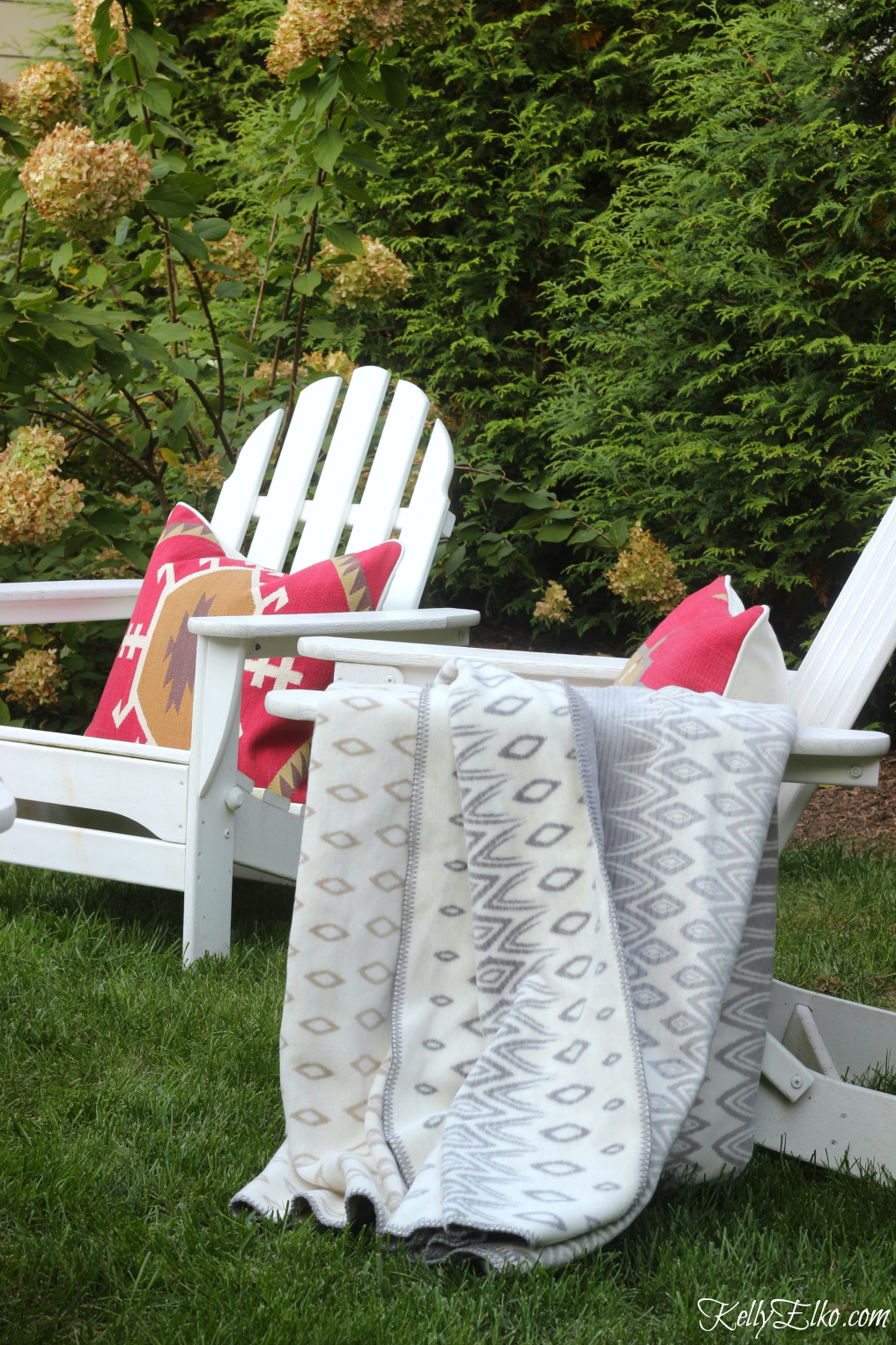 I love the way a pillow or a throw can make a basic adirondack chair so inviting.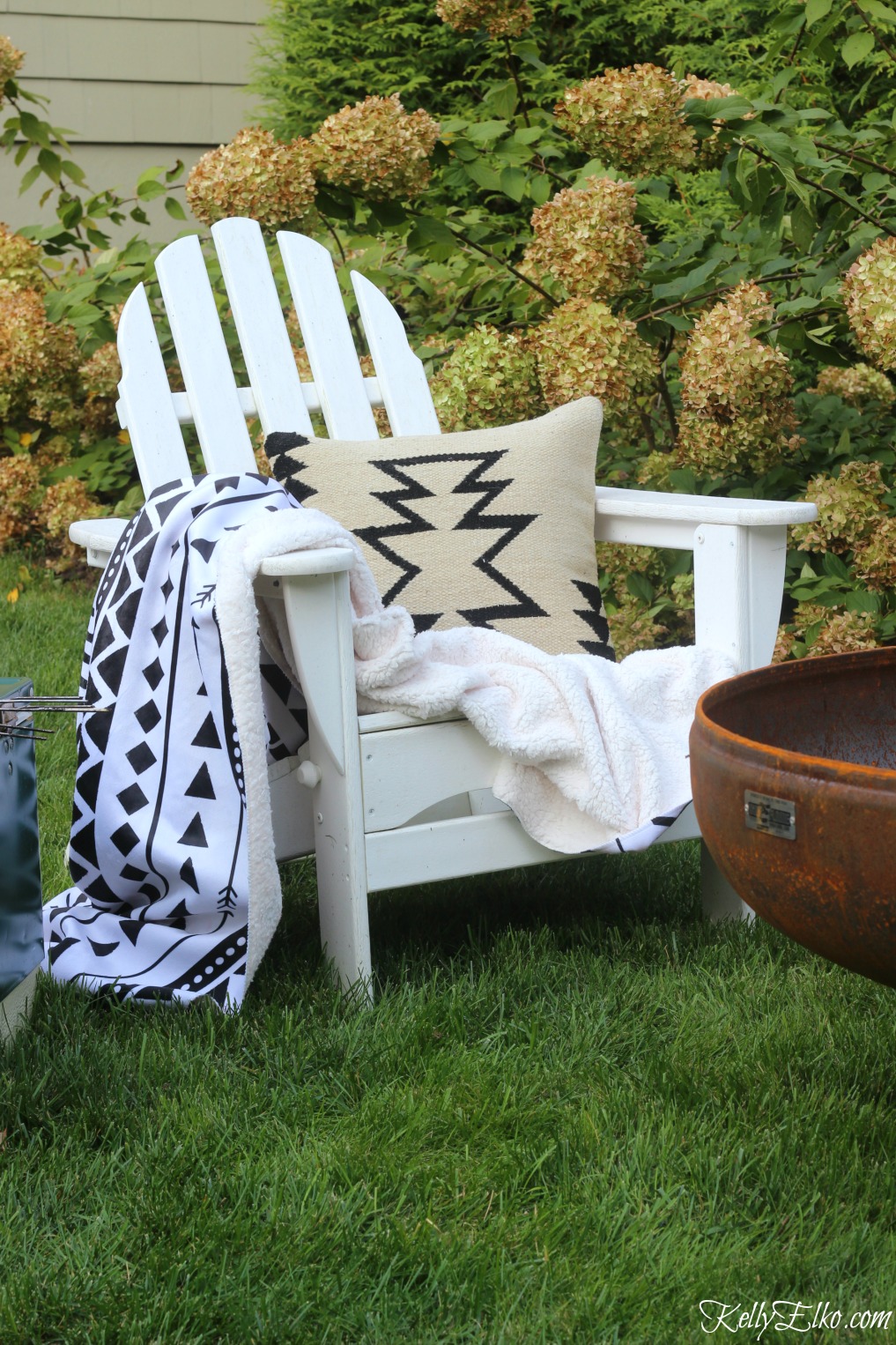 Now let's get down to the real star of the show …
the s'mores bar!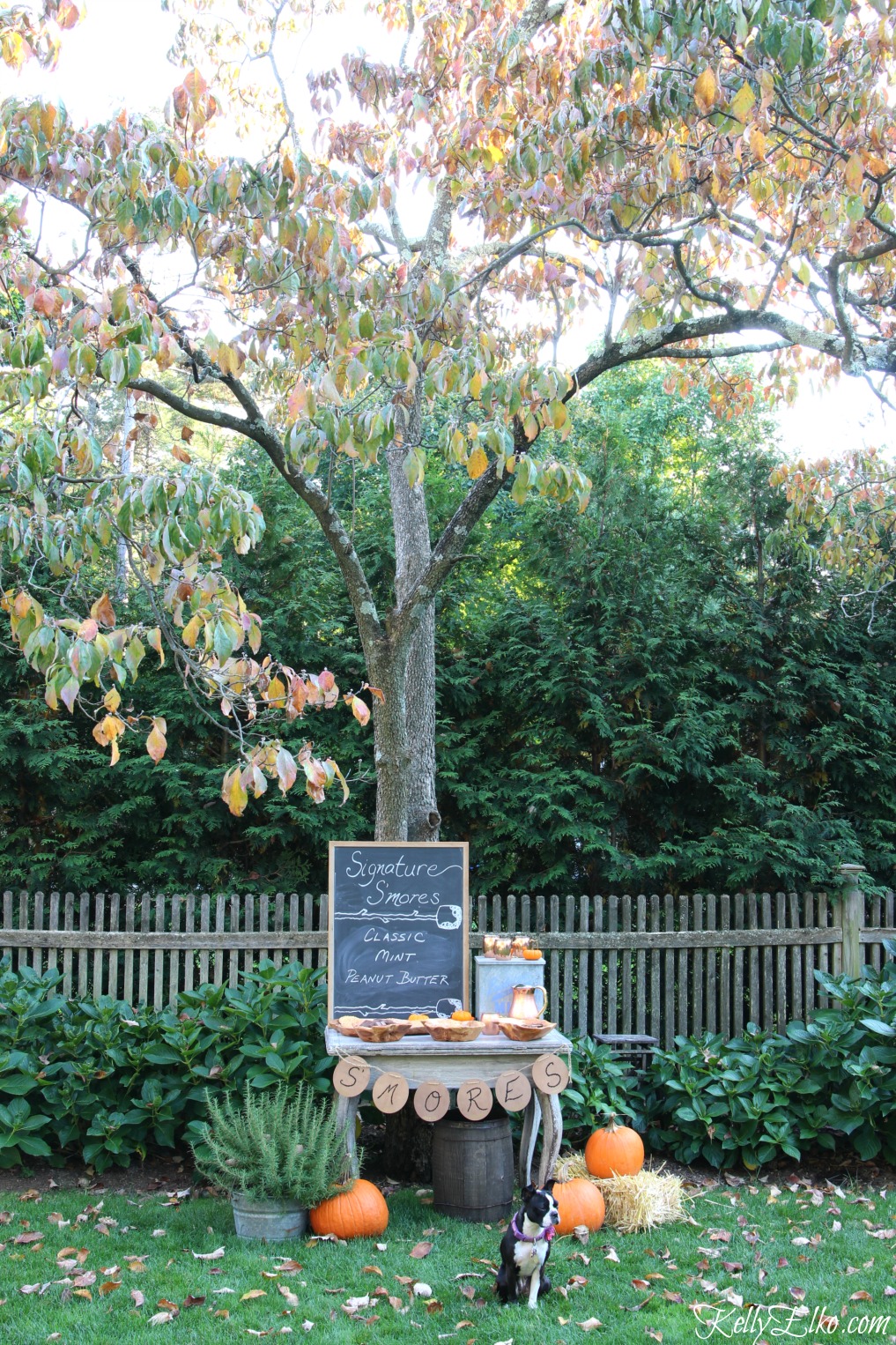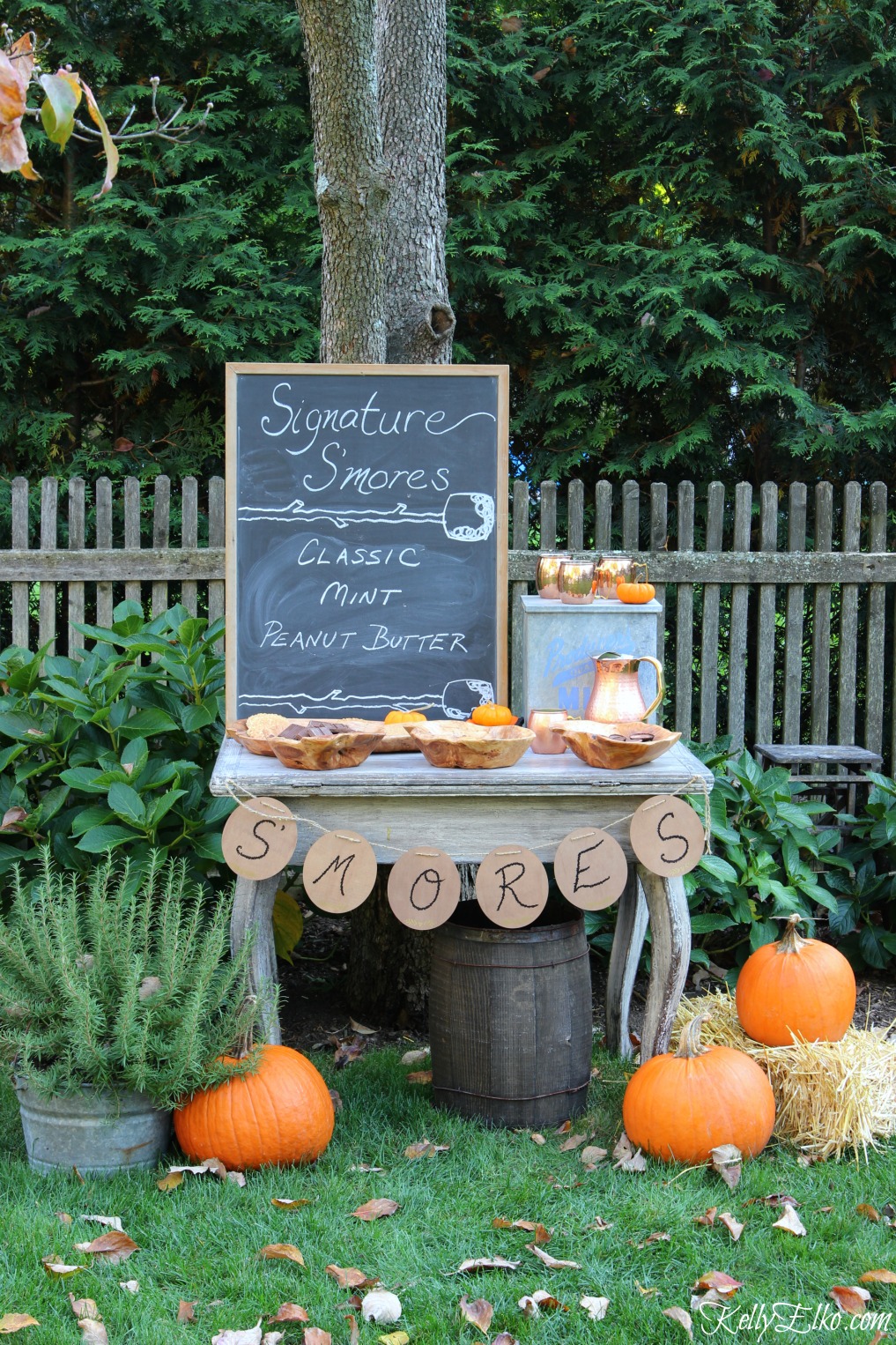 An old table makes the perfect s'more station set with natural root wood with lots of cookie and candy choices.
Graham crackers get a fun alternative with pizzelle cookies on a wood platter.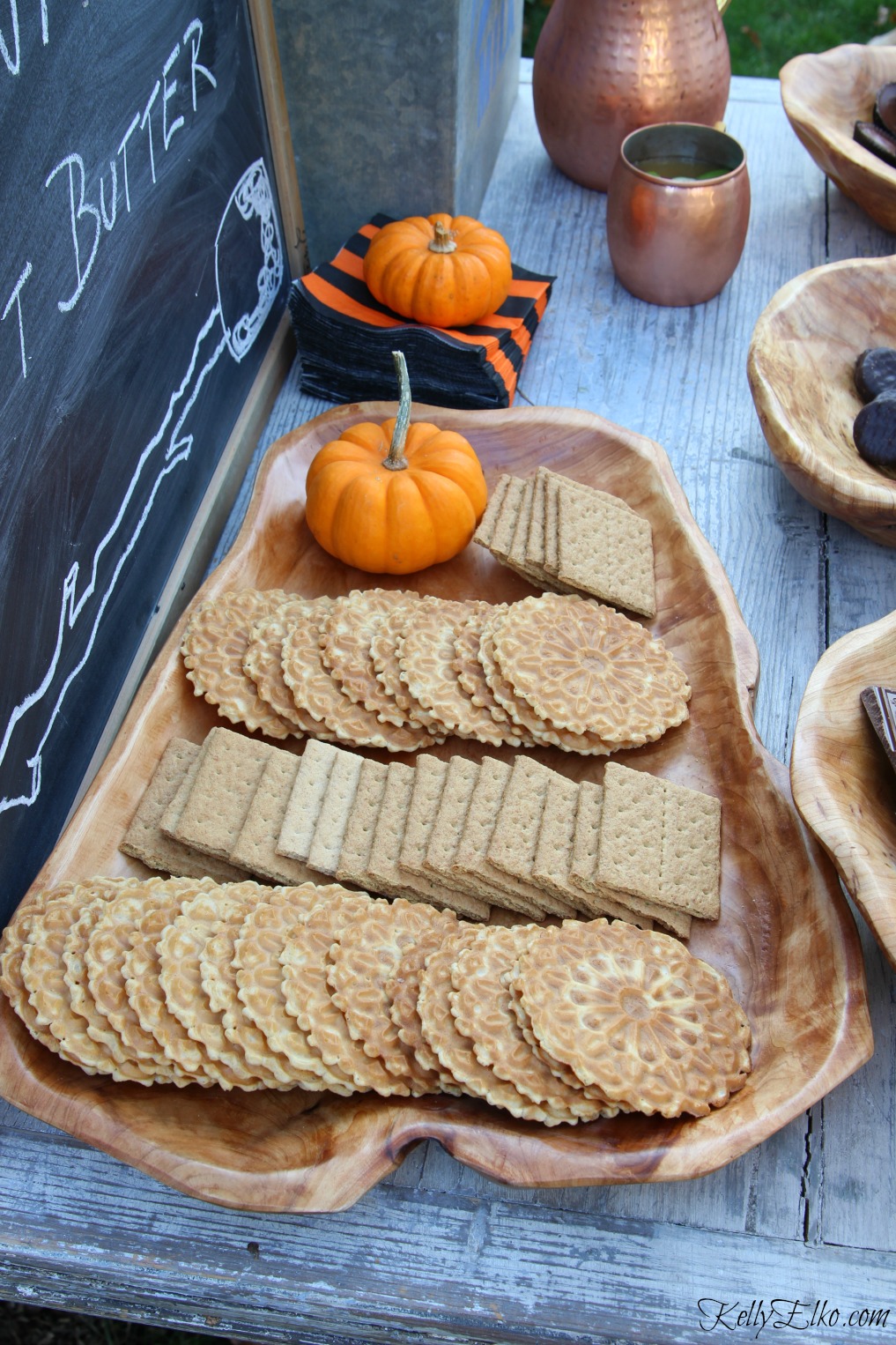 Traditionalists can grab a bar of chocolate or mix it up with Peppermint Patties or Reese's Cups set out in a trio of root wood bowls.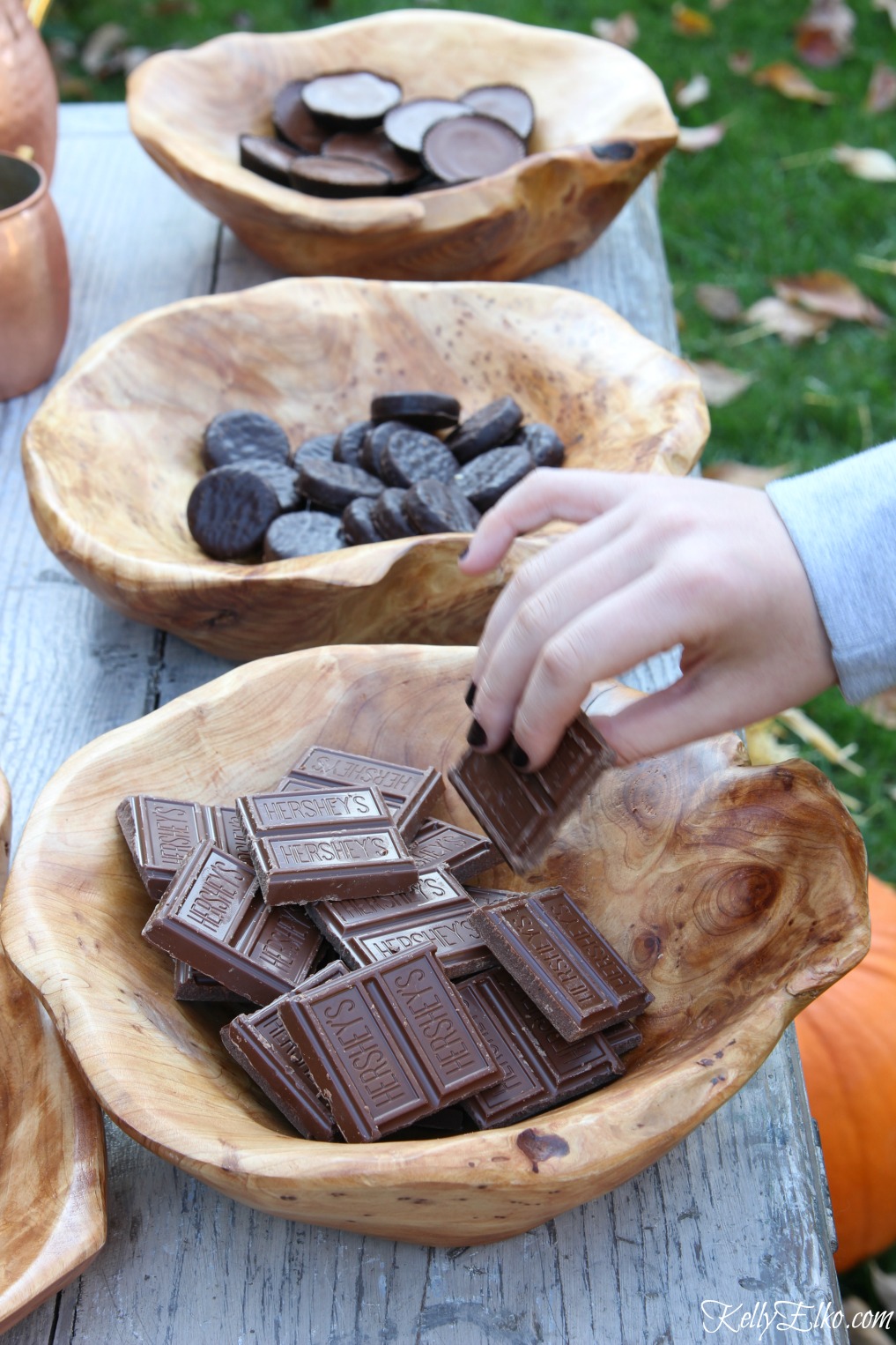 I absolutely love these copper Moscow Mule mugs and pitcher – perfect for apple cider.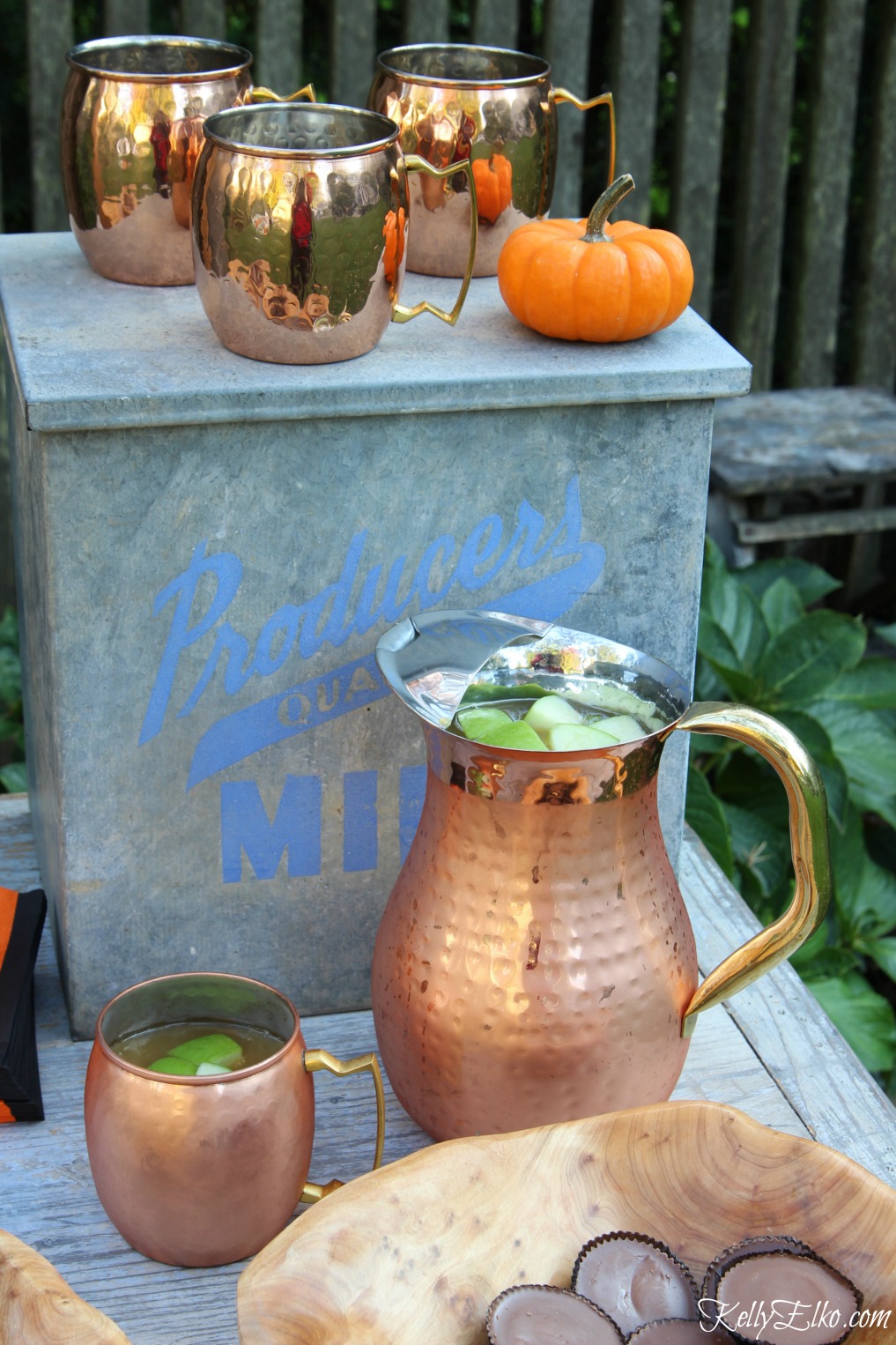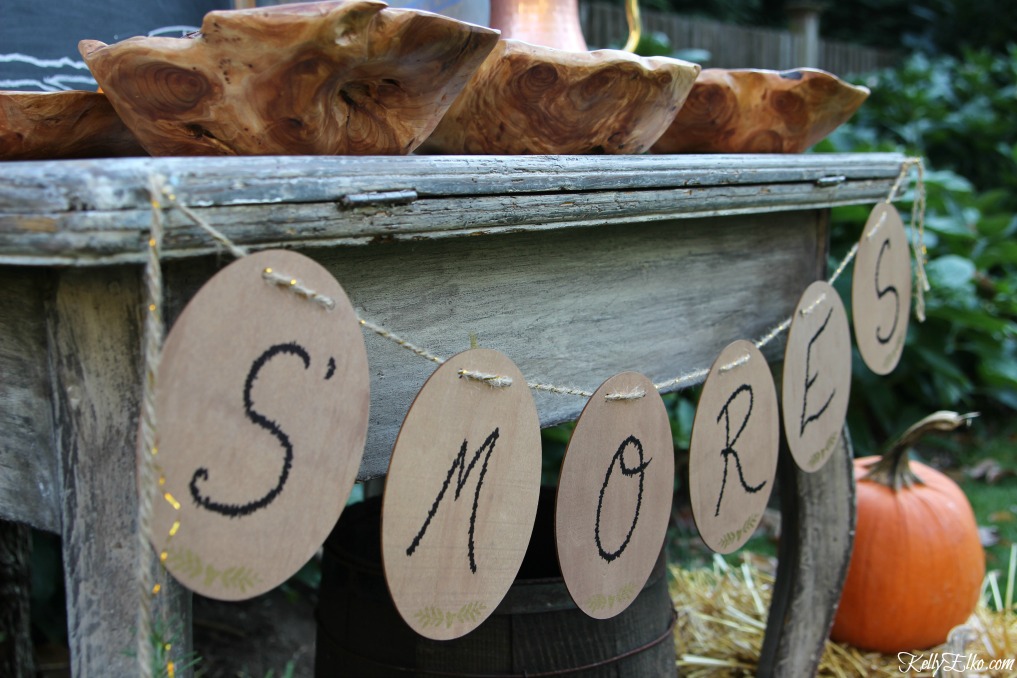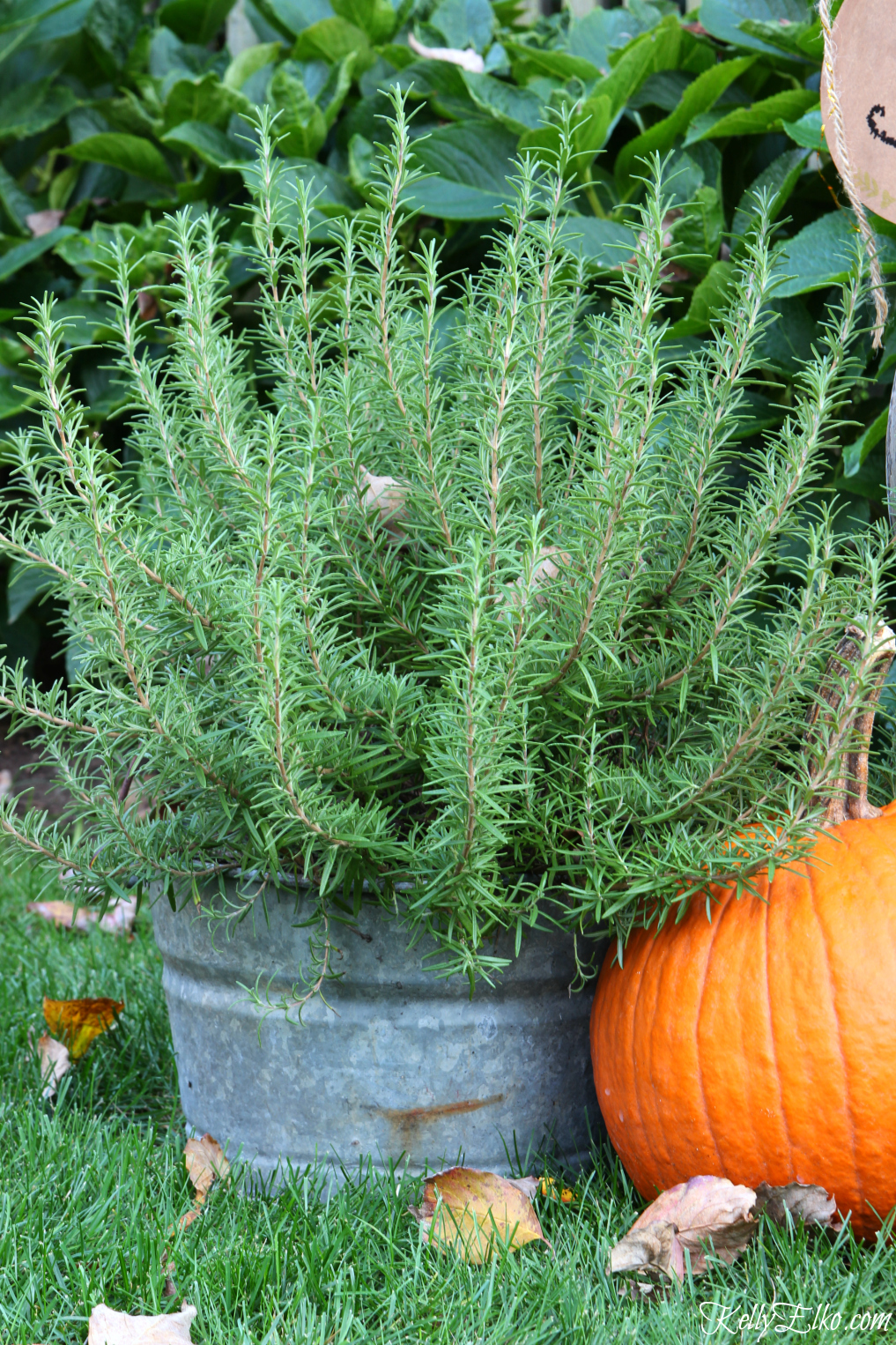 Sushi stands guard over the marshmallows.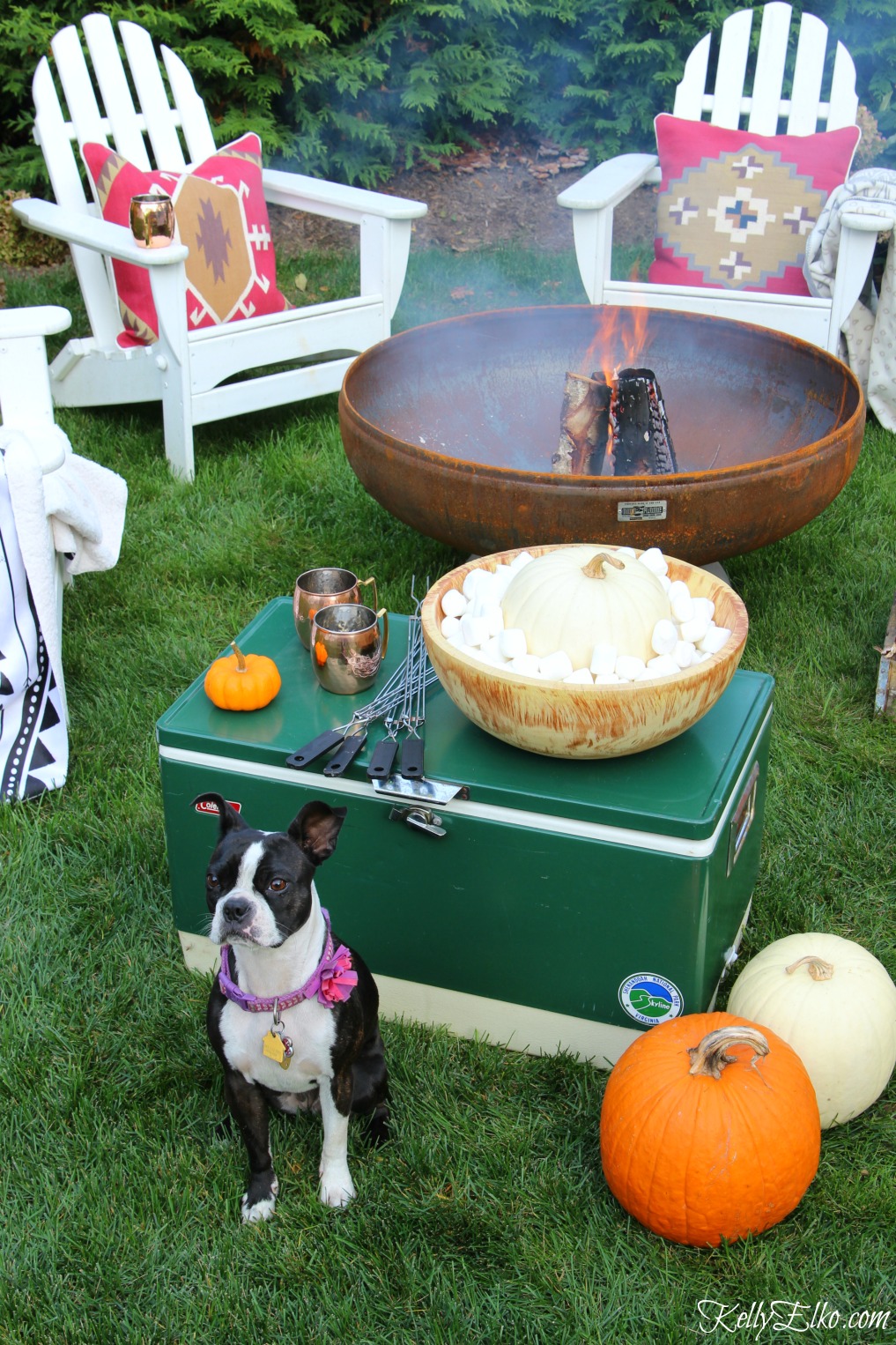 Here's to the smell of burning wood and toasted marshmallows.
What's your favorite thing about fall?
Source List
Fire Pit
Pillows – Red Kilim Black & White Kilim
Throws – Gray & White, Black & White