If you've always wanted a dining room wine cellar, but don't want spend a ton of money to achieve your goals, these wine cubbies are the perfect solution. See how to get the look while being able to store all of your wine.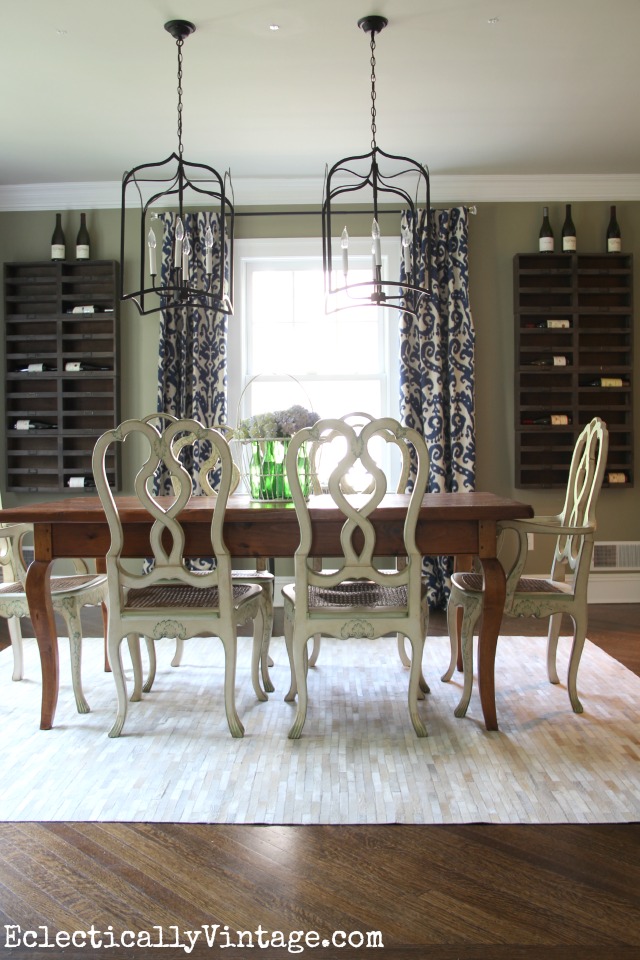 To know me is to know I love wine.
There have been many a bottle shared in this dining room with family and friends …
and maybe sometimes I opened up a bottle all for myself!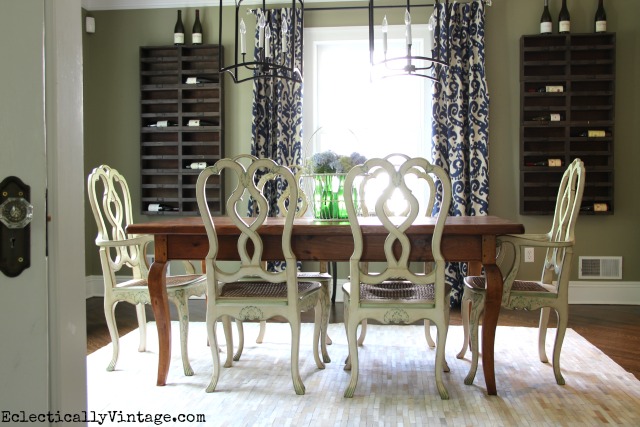 So why not turn my dining room into my very own wine cellar?
Once I hung these gorgeous drapes, I knew I wanted a change from the huge wall of coloring book art (see my dining room before all the changes) but couldn't figure out what I wanted …
until I spotted these Vagabond Vintage wooden wine cubbies that can be found at Mothology.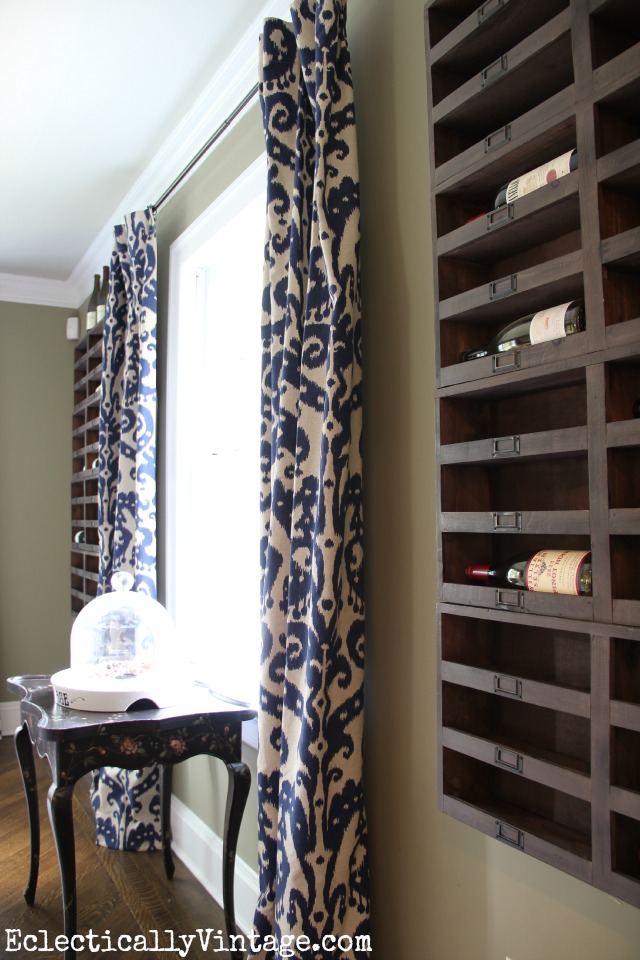 They really warm up the room and make it the perfect place to linger over a glass or two (who's counting?) of wine.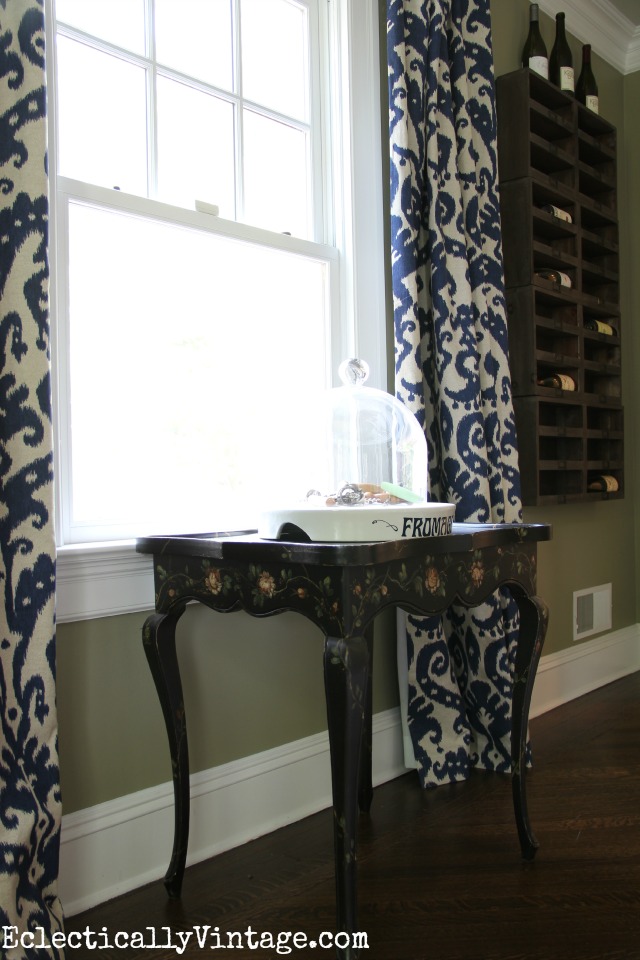 I stacked four wine cubbies on each side of the window – each one holds six bottles of wine.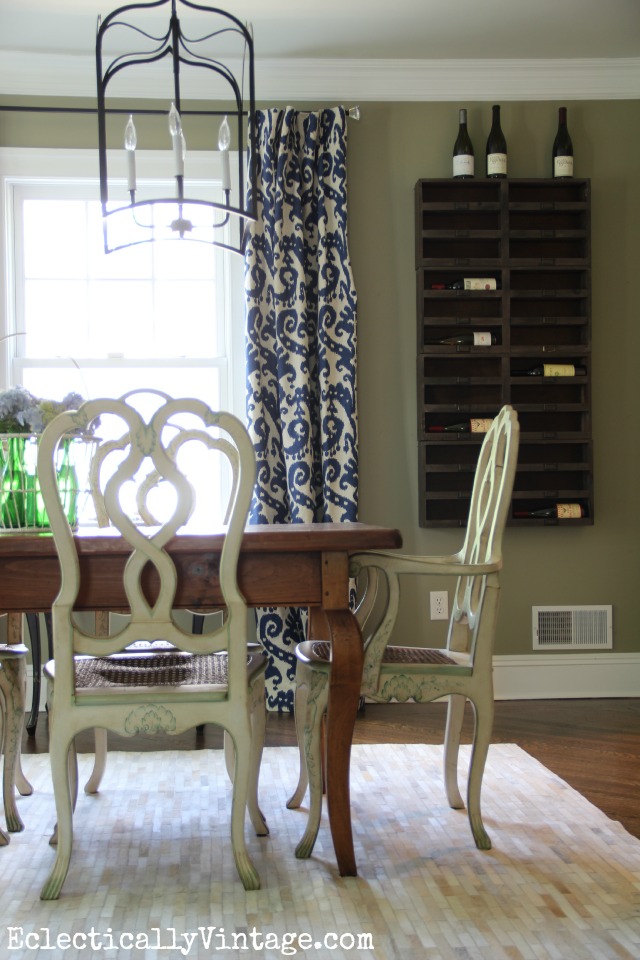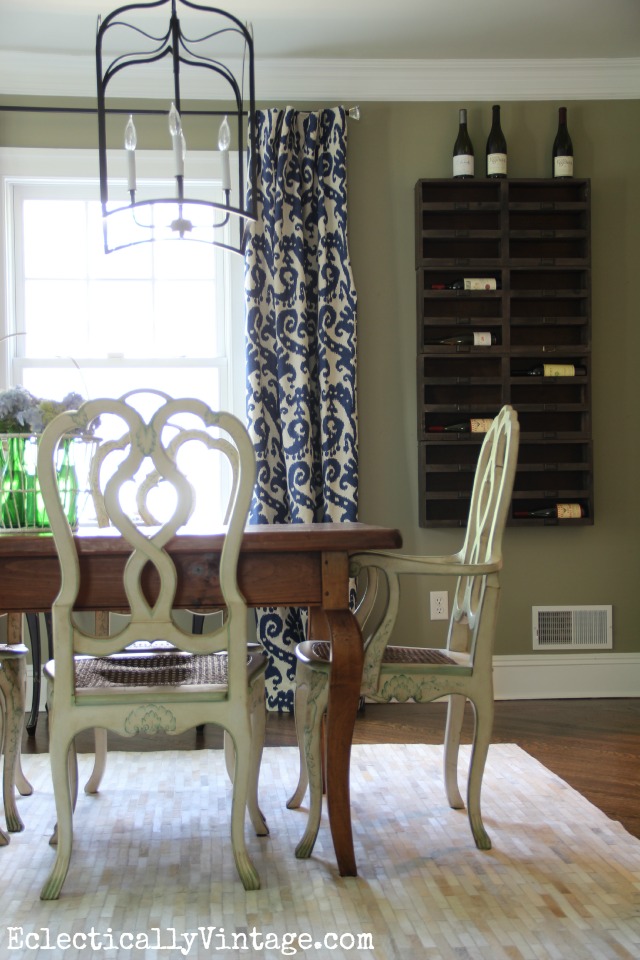 I love their deep, rich stain and the cute little metal tag holders that give them a vintage look.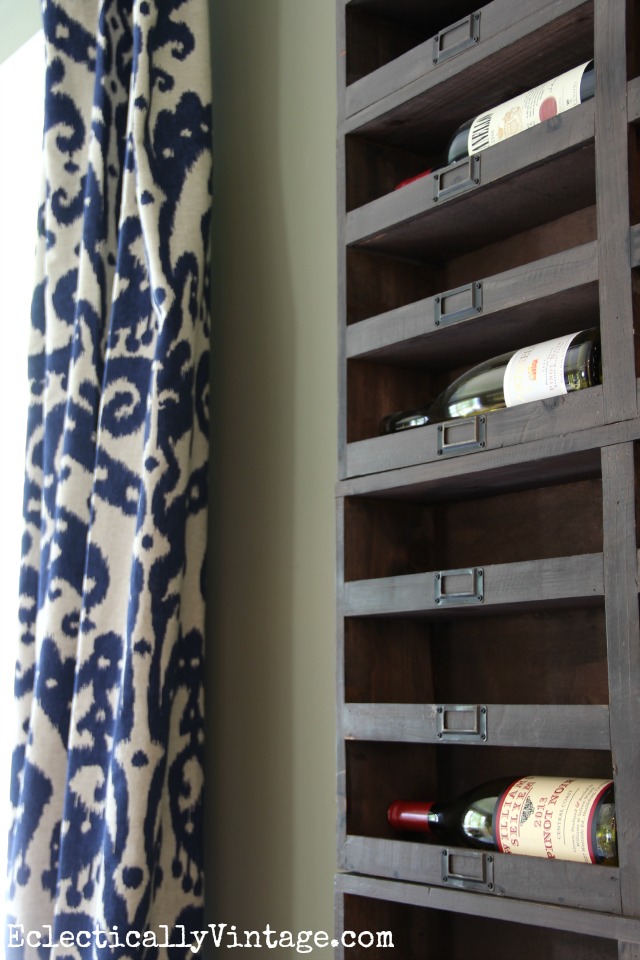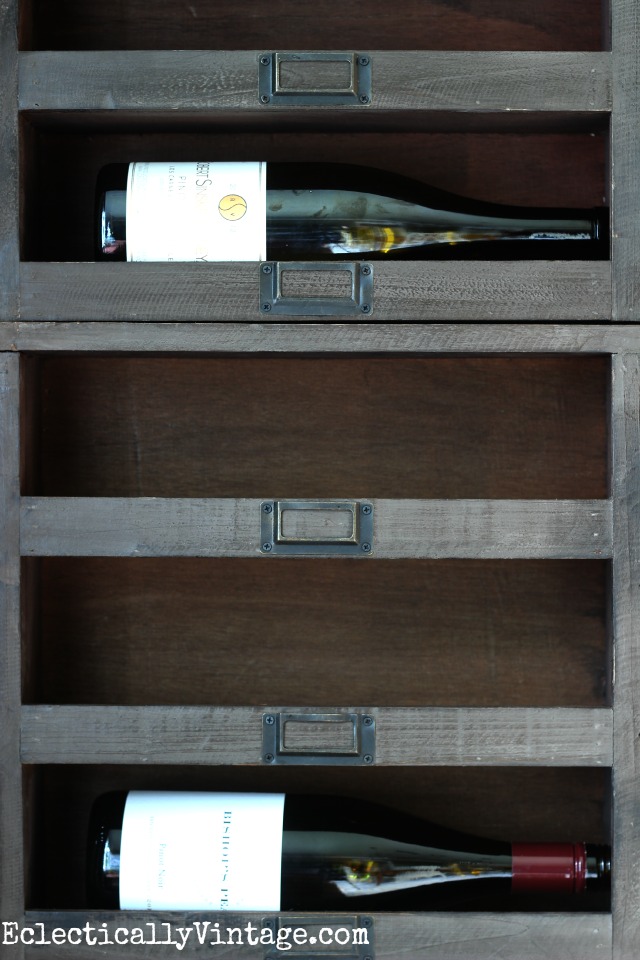 Of course, I'll be filling these up with favorite empty bottles that have special meaning.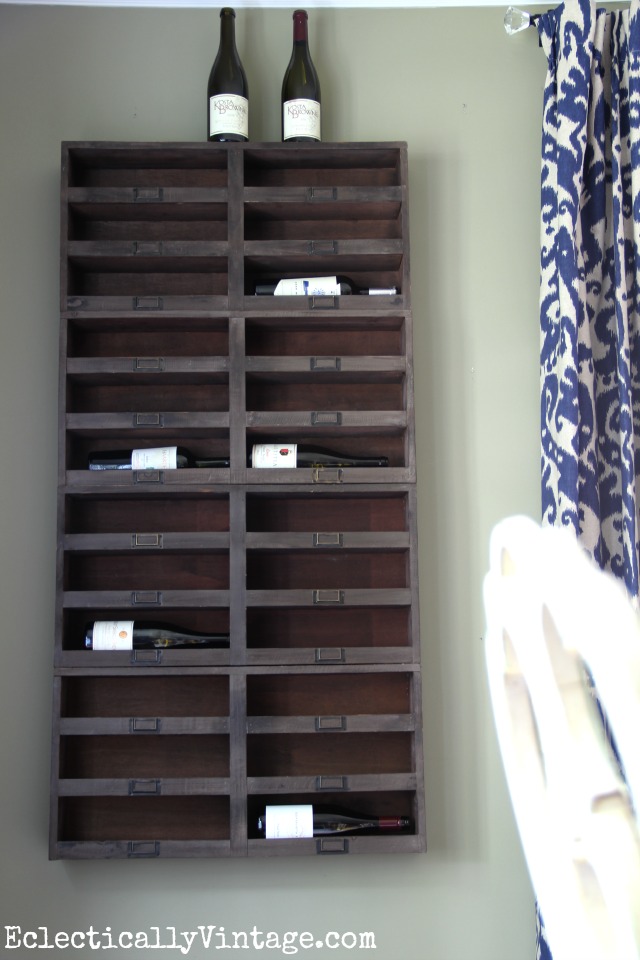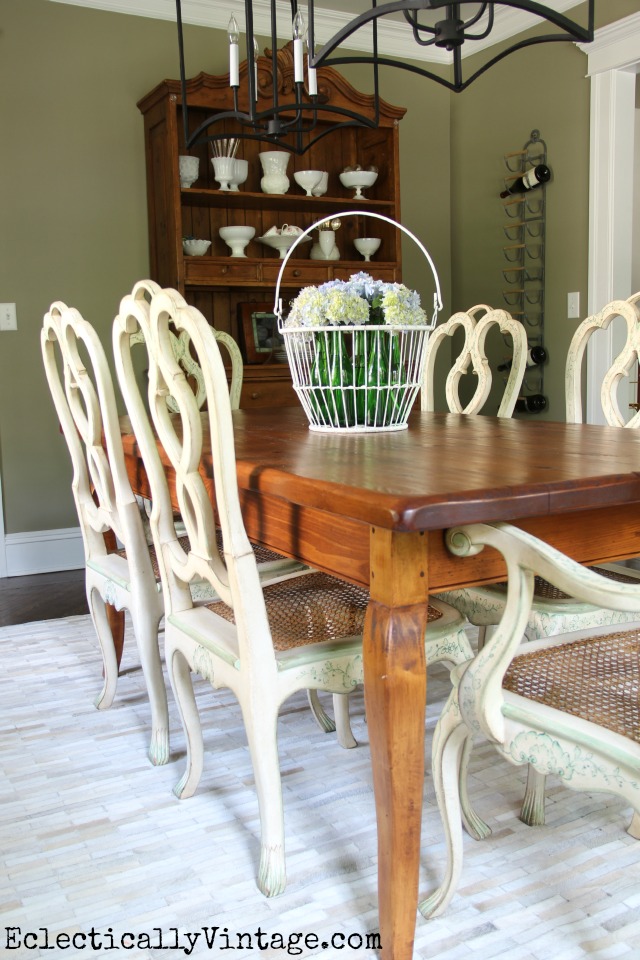 The wine theme continues with old green bottles filled with hydrangeas …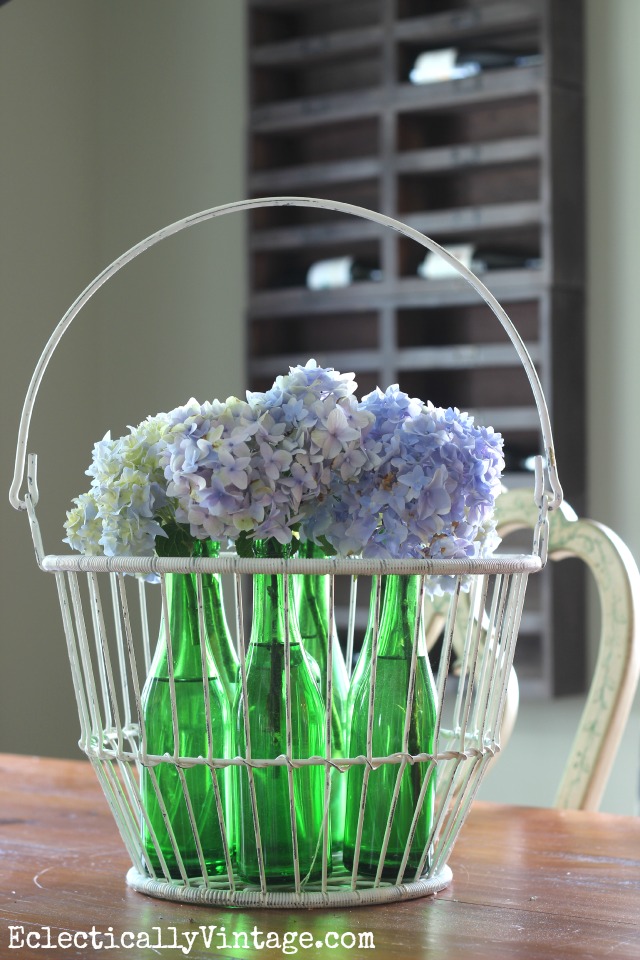 and I plan to fill this vintage green metal basket until it's brimming with empty wine bottles …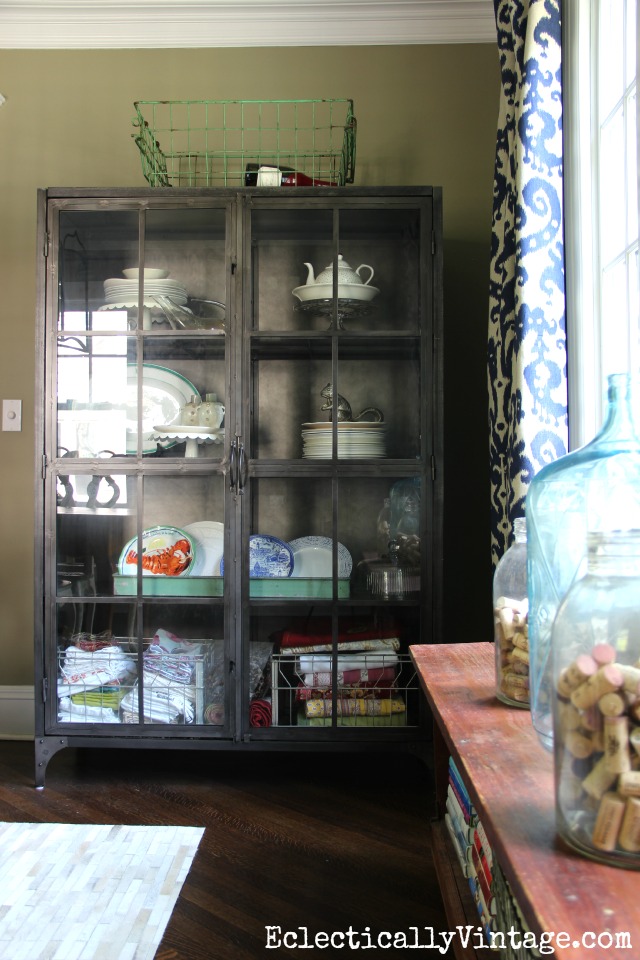 an old cheese tray holds vintage corkscrews …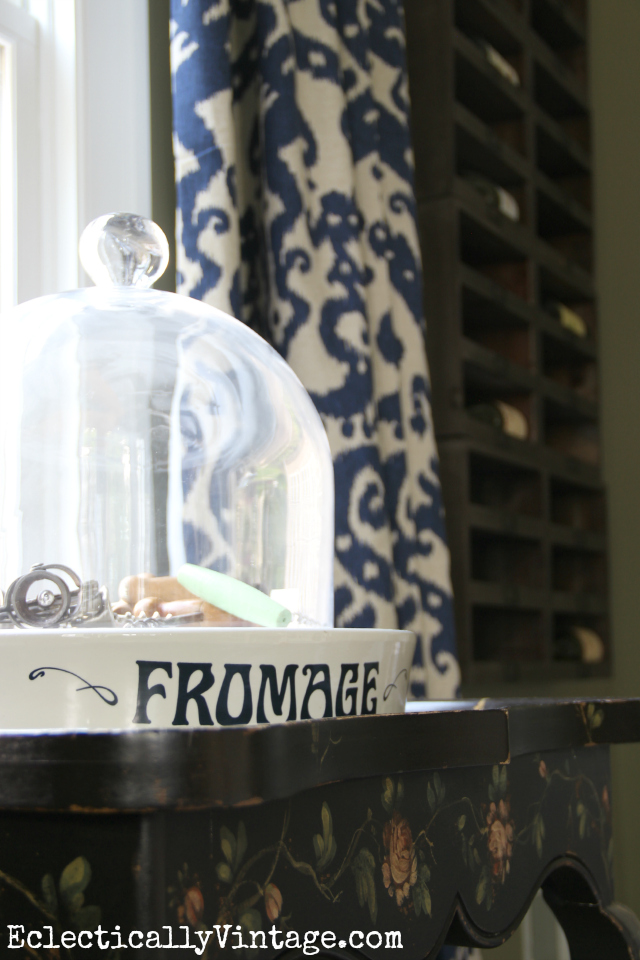 and of course, my collection of corks are on display.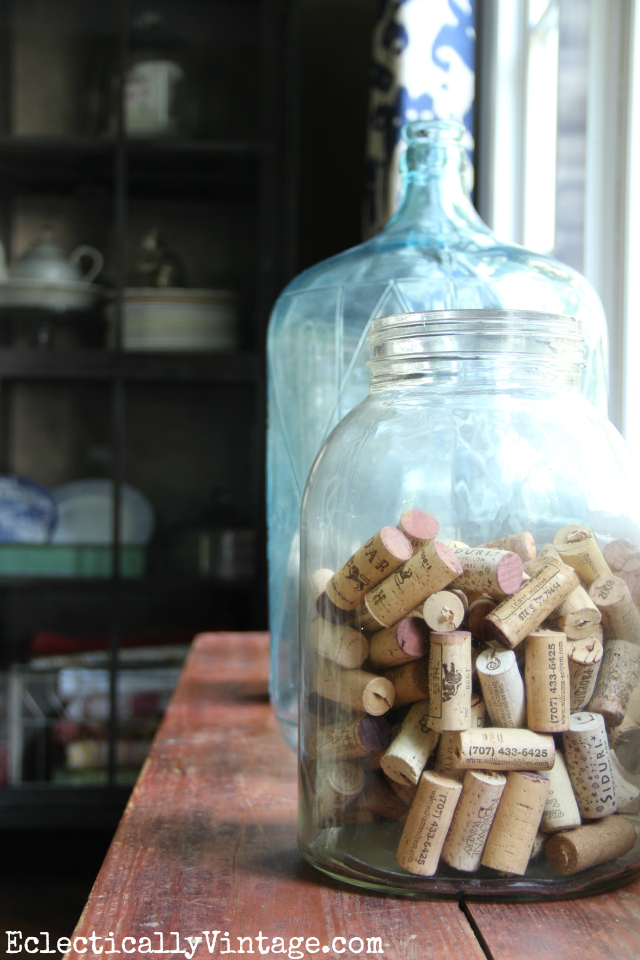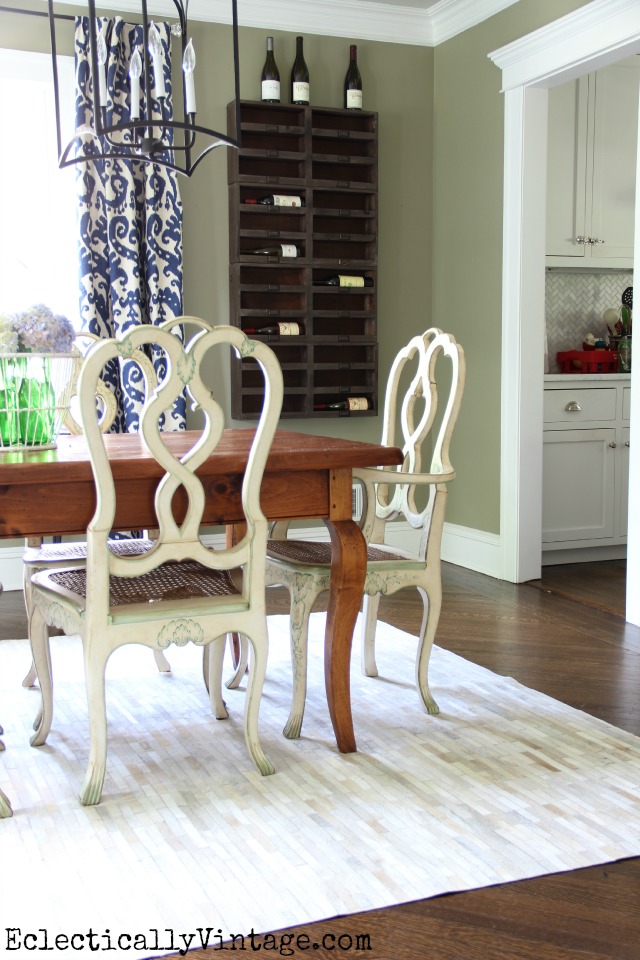 I love my new wine cellar and the best part …
I don't have to go into a dark and dreary basement to find my wine – Cheers!
I've loved Mothology since I found my living room chandeliers on their site years ago.  They have the coolest selection of vintage inspired finds.
Hurry – FREE shipping on all Mothology orders shipped in continental US through June 21!
Find Mothology on Facebook and Pinterest to see what inspires them.
Thanks Mothology for the wine cubbies – I only speak the truth.