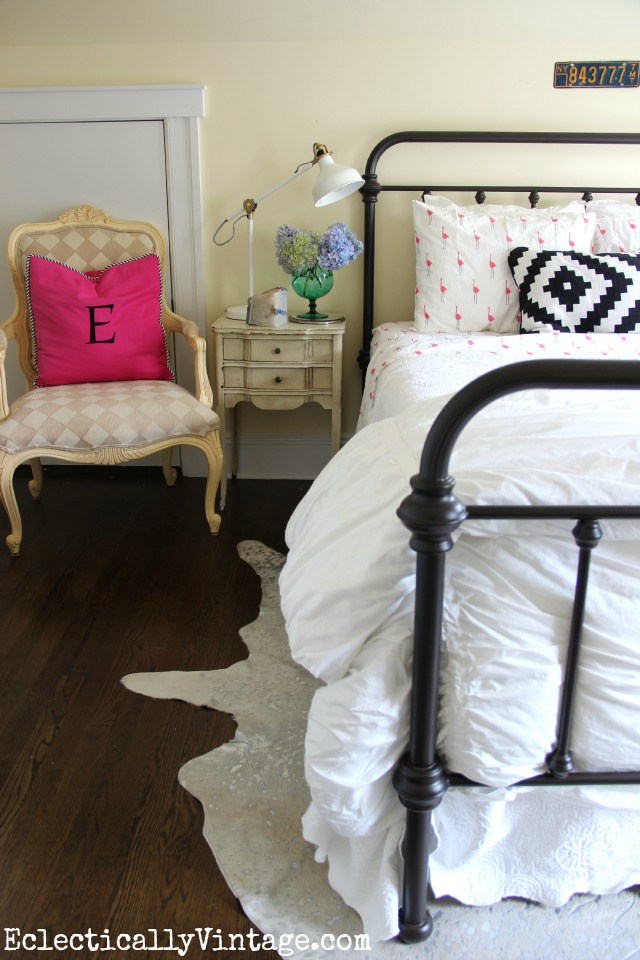 Like training for the Olympics, a trip to Ikea means being at your peak emotionally, mentally and physically.
So after a few reps of push ups followed by a couple of downward dogs and some relaxing stretches, I set out in my car with the music pumping to get me ready to do battle with the beast that is Ikea.
Don't get me wrong, I love it there.
It's the crowds, maze like twists and turns and tons of cute stuff that becomes overwhelming not to mention the irresistible aroma of cinnamon buns wafting through the store trying to break down my will power.
My number one tip when heading to Ikea – be prepared.
I surfed the website to figure out what I had to have.
1) Hemnes media cabinet in white (I need something 48″ or smaller)
2) fiddle leaf fig (I am on a quest to find a cheap one)
3) PS Greenhouse (because who can resist!)
4) Stave Mirror (for my closet)
5) 2 Ranarp Lamps (for my guest room)
Here are my Ikea finds …
Two lamps that are perfect in my guest room.  They take LED bulbs so I picked up a couple of them too.
The black and white pillow jumped into my cart as well because at Ikea, you never know what you'll find.
My quest for the fiddle leaf fig didn't pan out but now that I've found this split leaf rhododendron, that quest may be over!
Every plant needs the perfect pot so this white ceramic one came home with me too.
It's not a need but I need this little house terrarium (but it was on my list after all)!  Two little succulents came home too.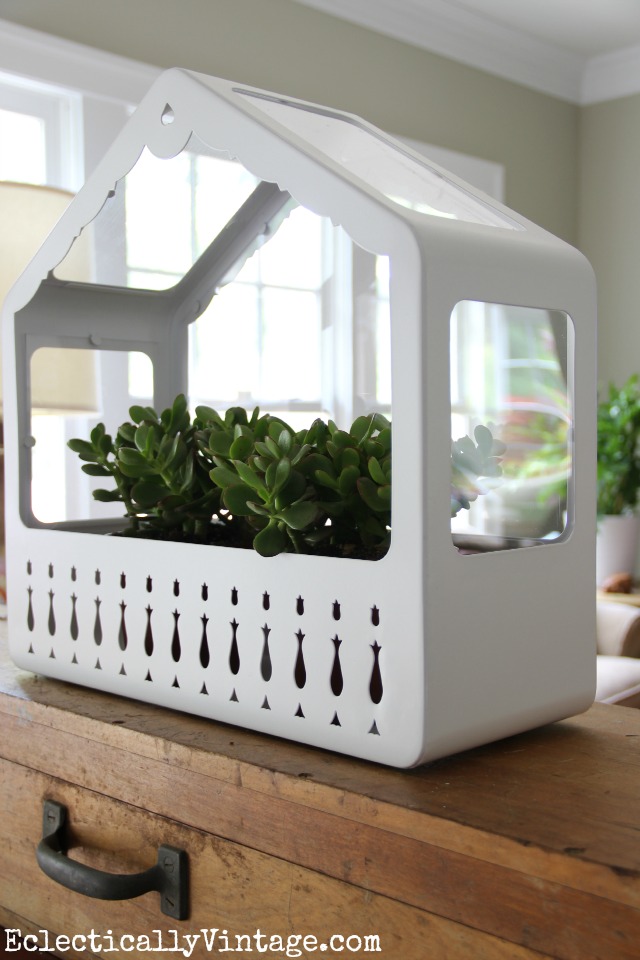 I also got the mirror for my closet – I just need to hang it up.
The one thing that I really needed was the media cabinet but it has been discontinued in the size I need – sob!
Oh well, it gives me an excuse to go back to Ikea very soon – after my meditation exercises of course.
P.S. Stay tuned for my summer home tour next week!