Hooray for the red, white and blue.
Need some summer porch decorating ideas? It's fun gussying up my front porch for every season and this summer, my porch is getting patriotic with a little red, white and blue.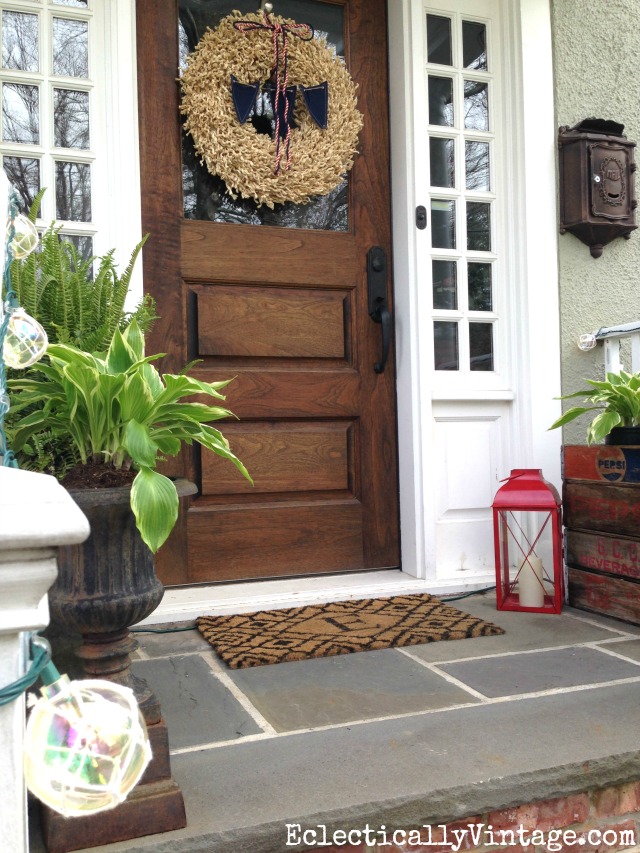 Here's how I took my shameful front porch from this …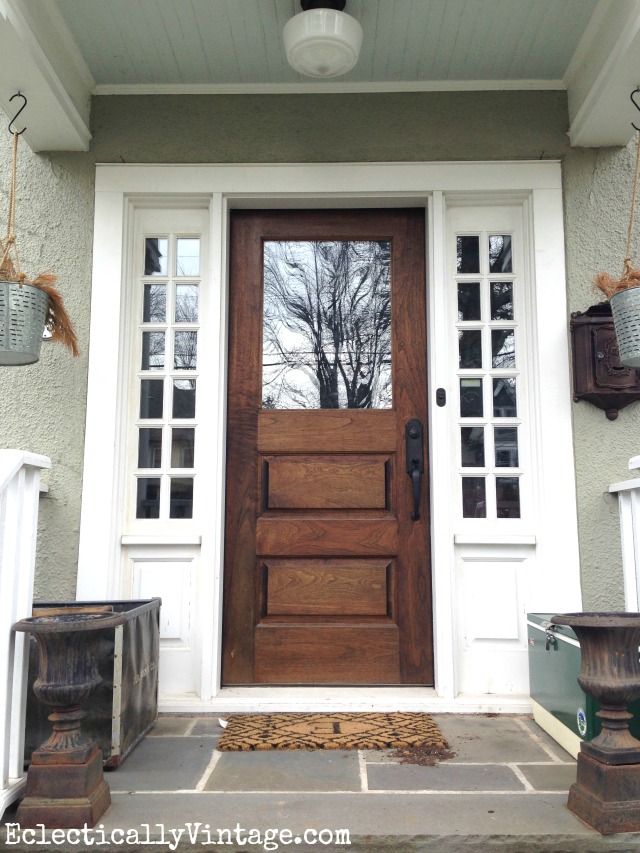 to this …
I love these for hanging things outdoors:
Command™ Outdoor Light Clips
Command™ Outdoor Metal Hook
I love the texture of this wreath but wanted to jazz it up for summer so I added some red, white and blue rope and a few pieces of denim bunting.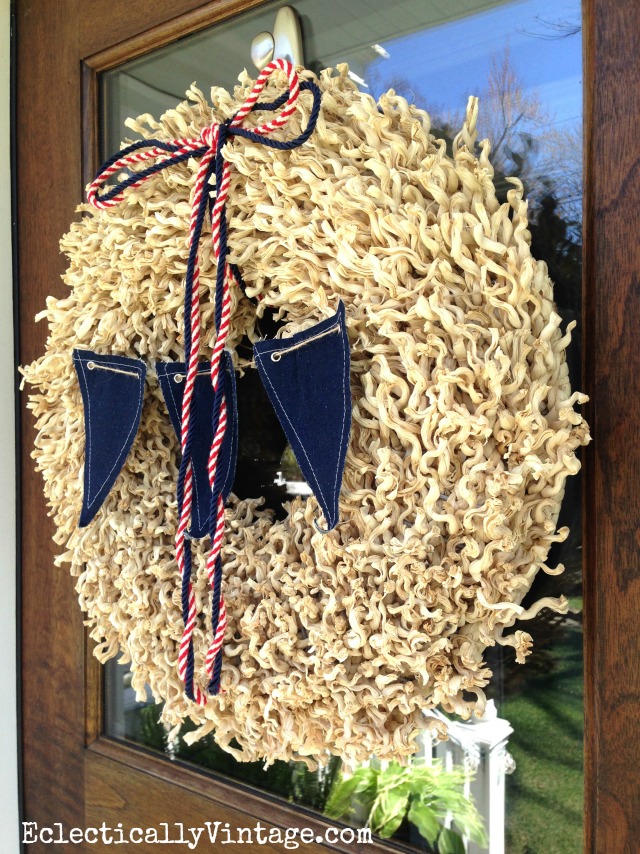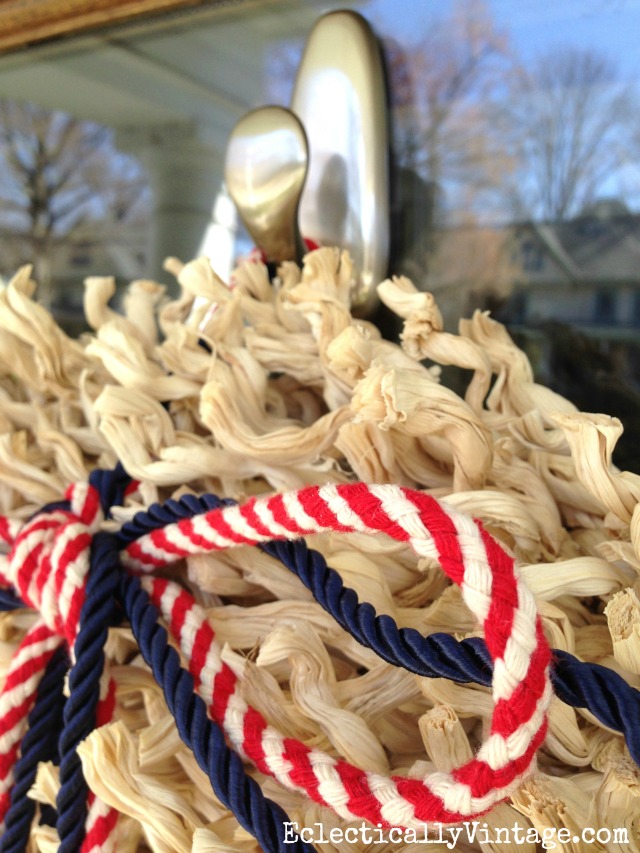 Why save outdoor string lights just for Christmas?  I found these adorable lights that look like the glass fishing buoys that I collect.
The fireflies won't be the only ones lighting up the night now.  I love that they stay put plus they won't damage my railing.
Tip: Add one light clip for every two feet of lights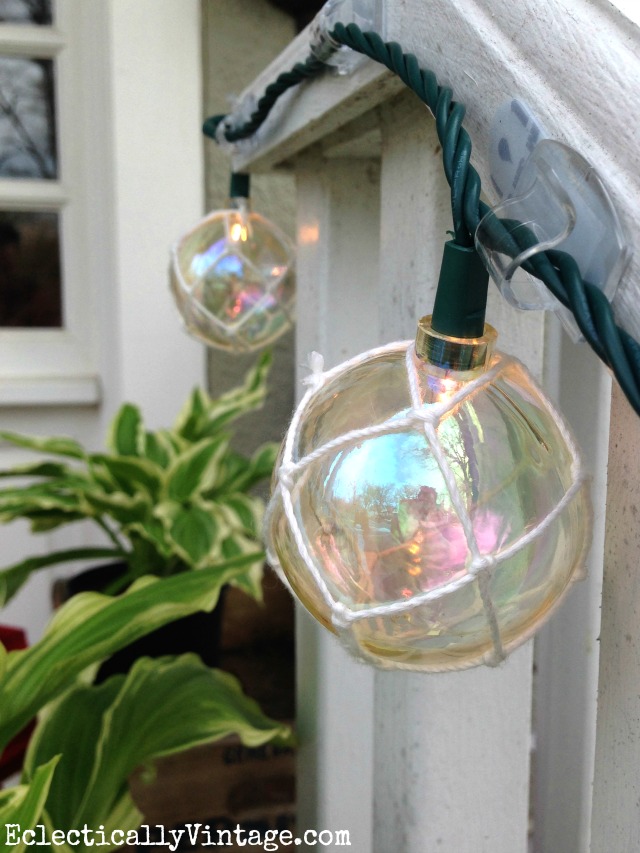 Buoy String Lights are perfect for summer.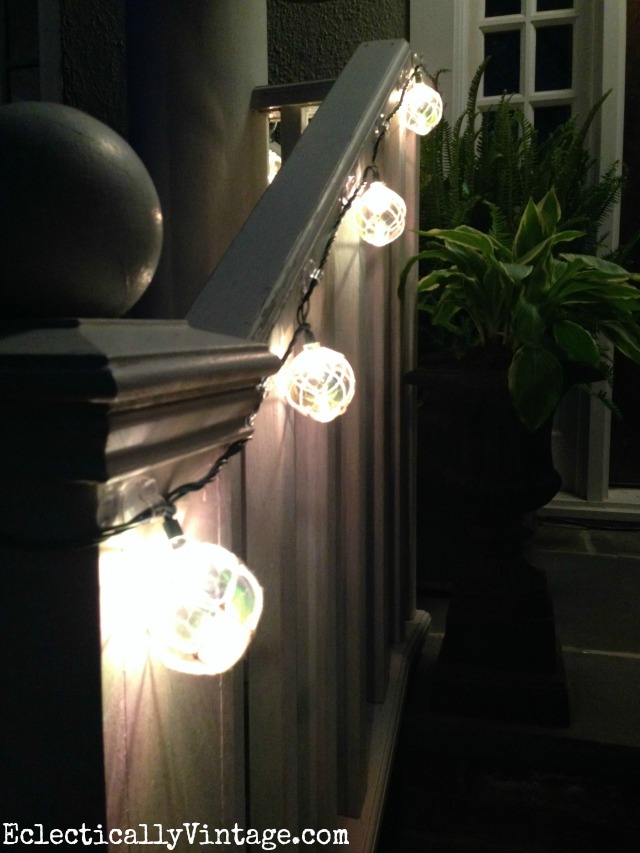 Of course, my porch isn't complete without something old and these Vintage Soda Crates stacked high are perfect for showing off plants.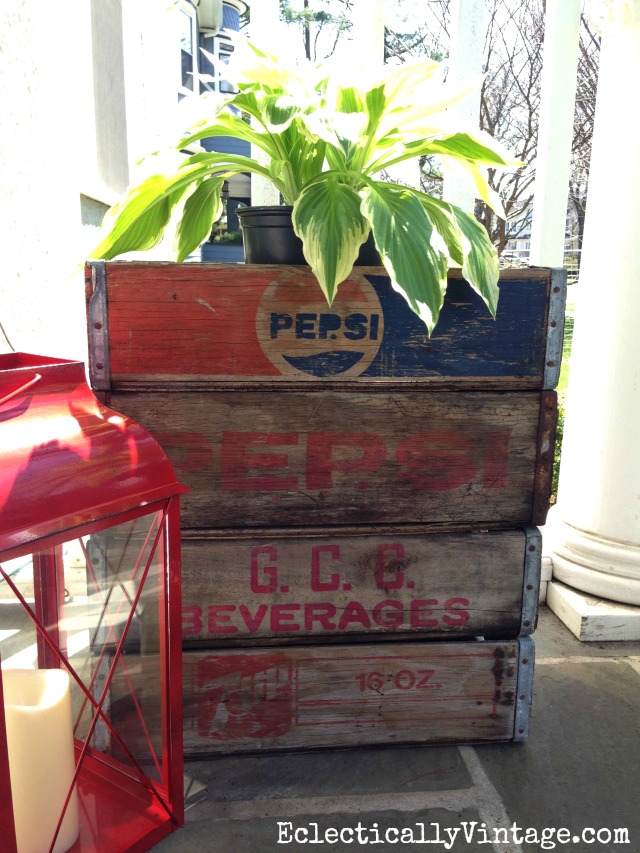 A few Old Croquet Mallets are nestled among the ferns for an unexpected punch of color.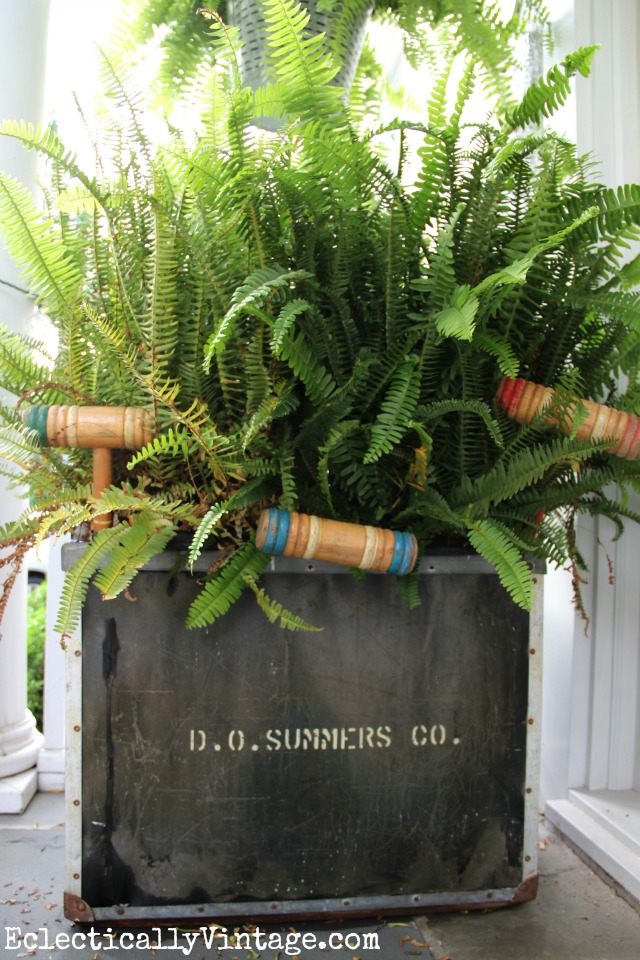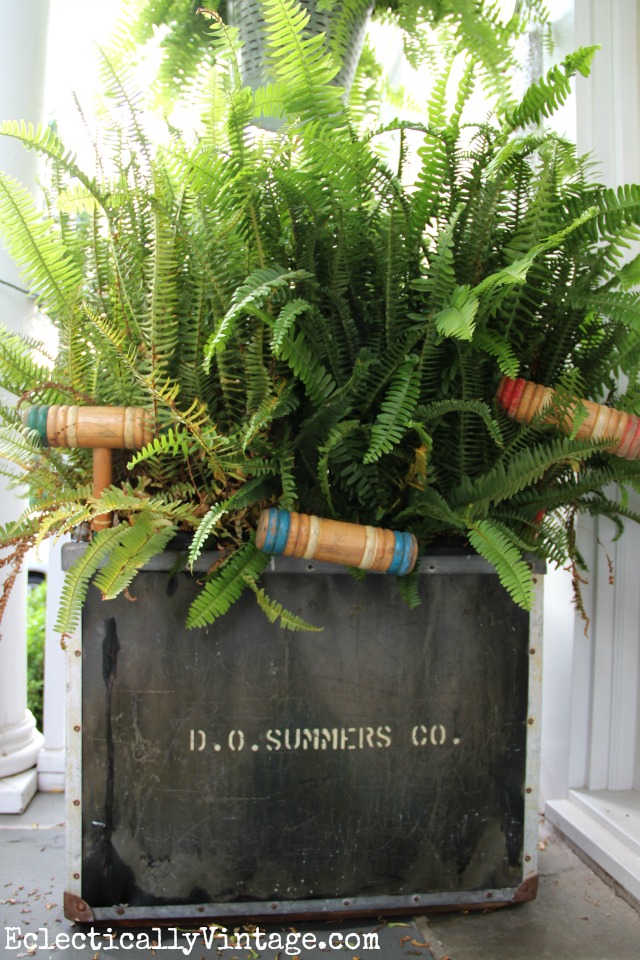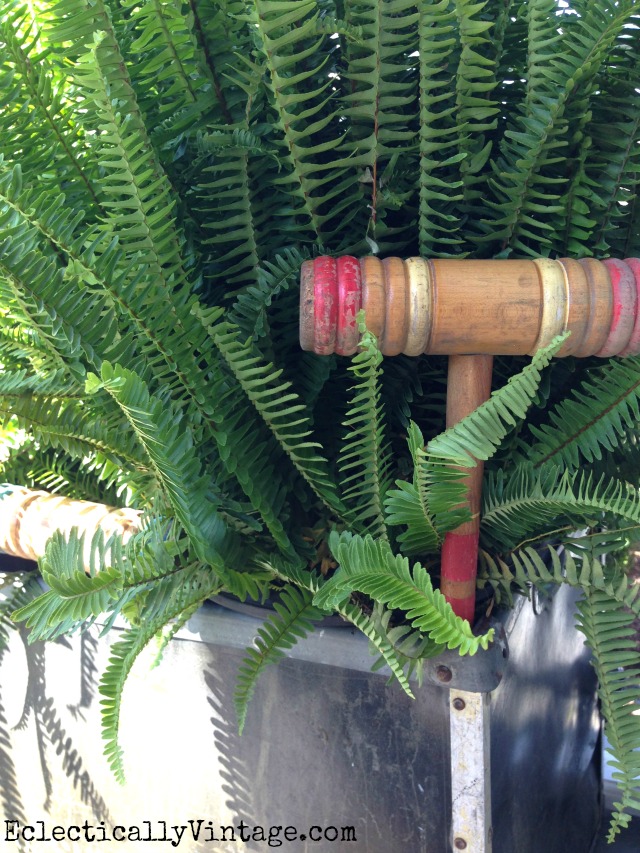 More ferns because I just can't get enough.
I hung these in reproduction olive buckets but I found These Vintage Olive Buckets at a great price! Just add rope and your favorite plant.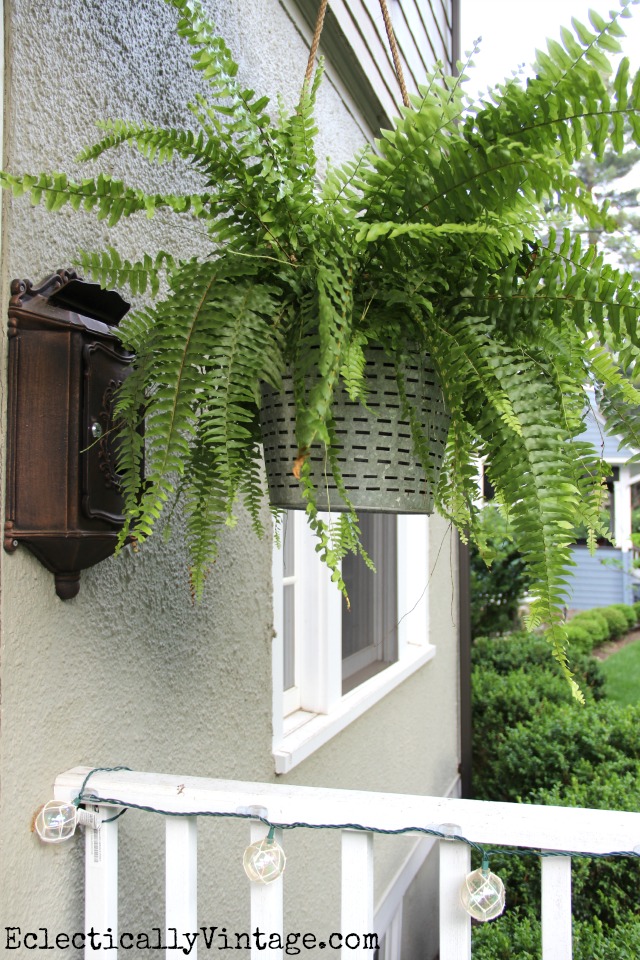 A Monogrammed Doormat welcomes guests.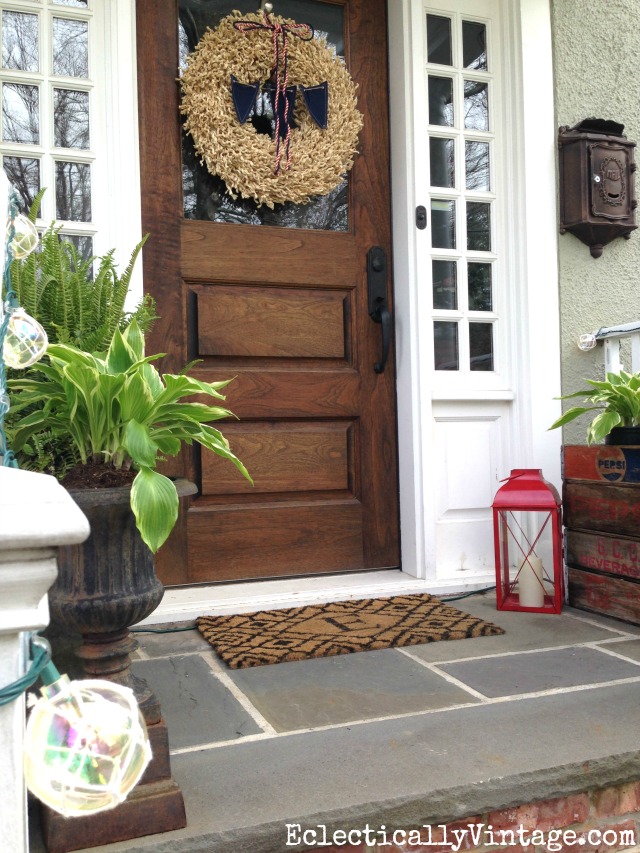 Here's to long sunny days, running for the ice cream truck and spending lots of time on the porch.