Remember Chrissy Snow?
How about Jack and Janet?
Who could forget the Ropers?
Three's Company when it comes to collecting – but why stop at 3?
Scatter them throughout your house and you may run the risk of looking like you came straight from an episode of Hoarders.
But display those thrift shop finds together and suddenly they look chic and sophisticated.
Have you met my Globe Family – including mom, dad and the twins?
Green Thrift Shop Glass and yes, the hunt continues.
I'd like to thank the academy for finding this instant collection of Loving Cups.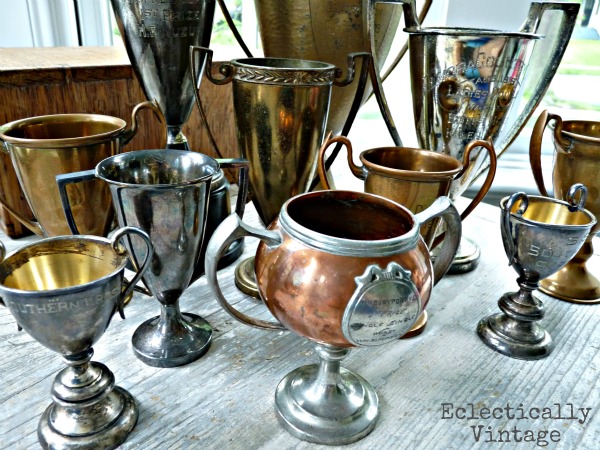 I just can't resist old Demijohns with their bubbled glass and imperfections.
One tarnished piece of silver just makes you look lazy …
But 10 Tarnished Silver Platters make you look chic.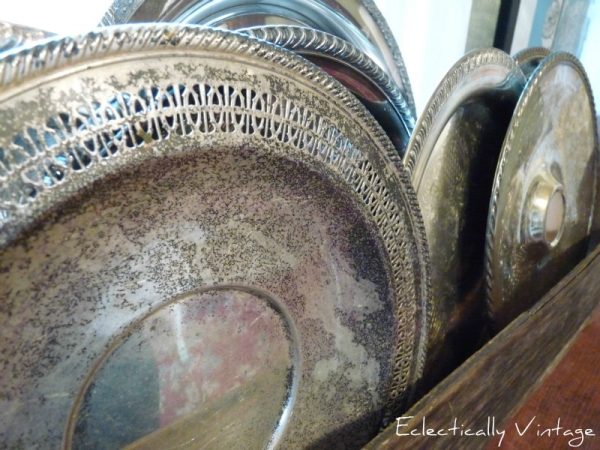 How could I resist the call of Milk Glass.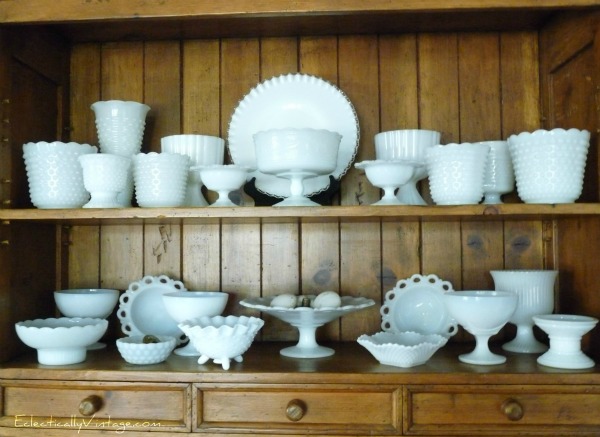 Half a dozen Corkscrews in an old silver bread basket makes a great centerpiece.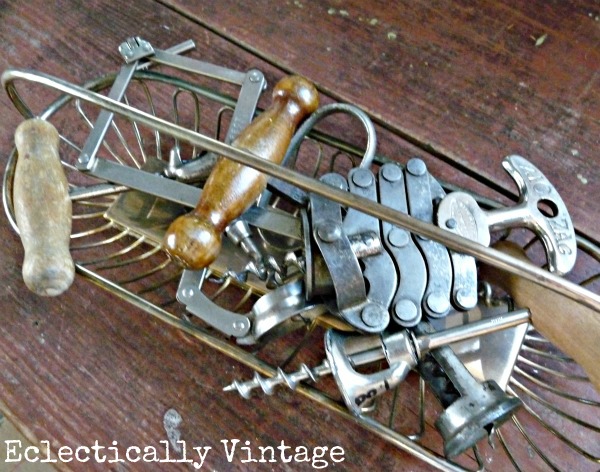 I found Vintage Billiard Balls but wouldn't old croquet balls or bingo balls looks just as amazing.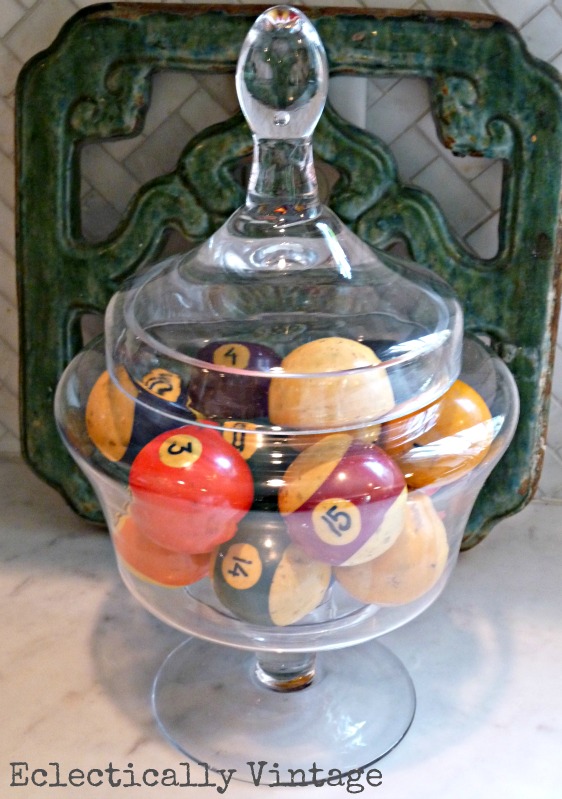 So here are just a few of my many collections.
(I know, I have issues)!
Am I the only one who needs a collecting intervention?