10 Fridays til Christmas – Oh Deer!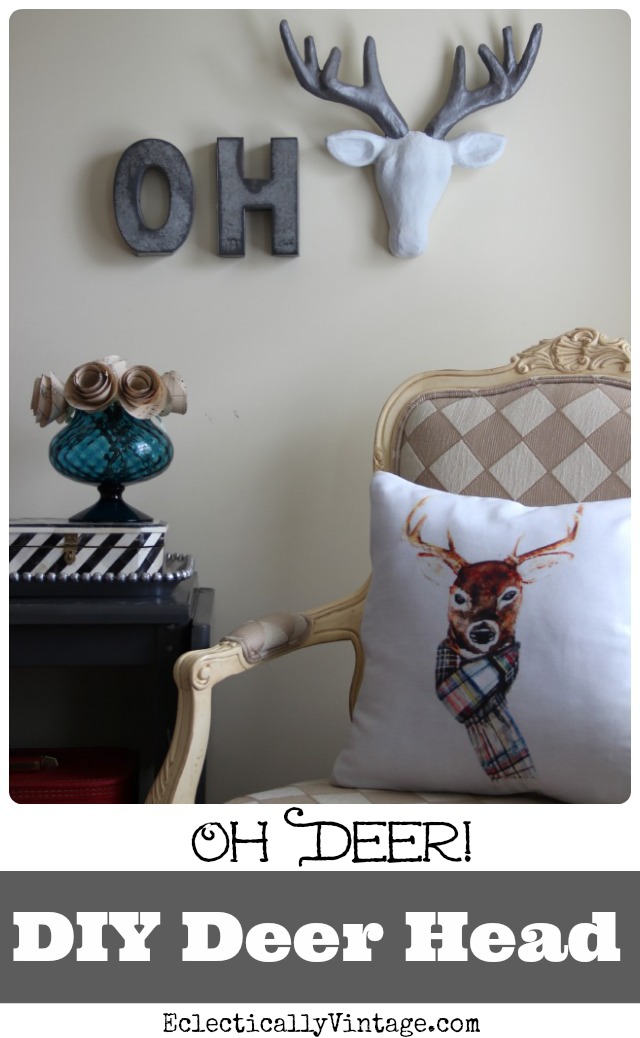 Oh Deer! Only 10 Fridays til Christmas!
I know what you're thinking.
"Kelly, it's not even Halloween yet and you're already Ho Ho Ho-ing about Christmas."
I want to eliminate the stress of doing everything at the last minute this year.
So while everyone else is standing in line at the post office waiting to mail a stack of cards, searching for the perfect tree (but only finding a Charlie Brown version) on Christmas eve or racing through a packed mall with a mile long list of gifts to buy, I'll be sipping a candy cane cocktail with my feet propped in front of a roaring fire.
For the next seven Fridays, five of my creative friends and I will be sharing all things Christmas.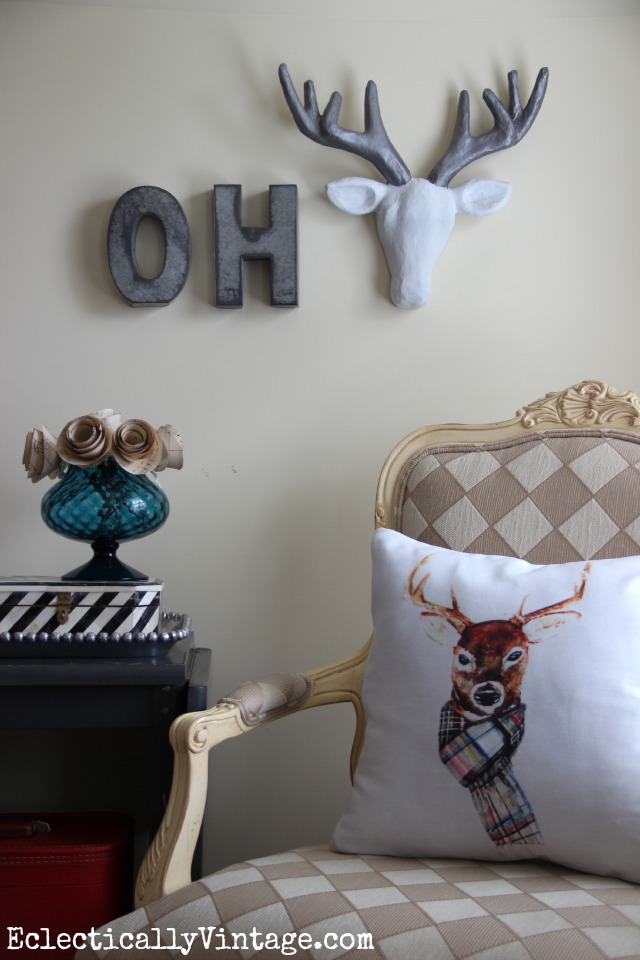 Gilded Deer Head!
Taxidermy is all the rage and you know I love a bit of bling so combining the two was meant to be.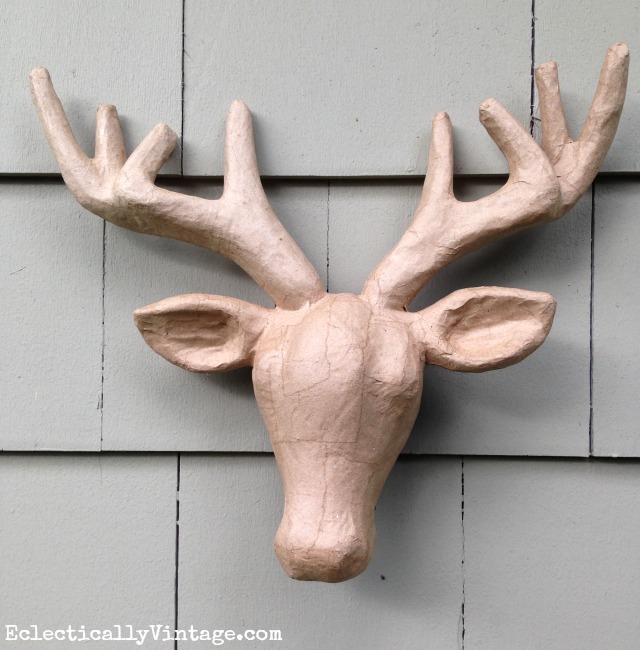 Supplies:
* Paper Mache Deer Head (Michael's)
* White Spray Paint
* Gilding Liquid (I used silver but you could try gold or copper or any craft paint color too)
* Metal Letters (Michael's)
Spray paint your paper mache deer head and let it dry then gild the antlers.  Be creative with your favorite colors and patterns.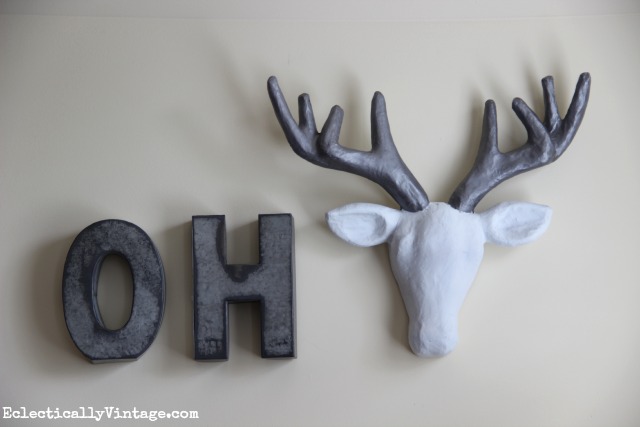 Hang then sit down and listen for the sound of hoof prints on the roof.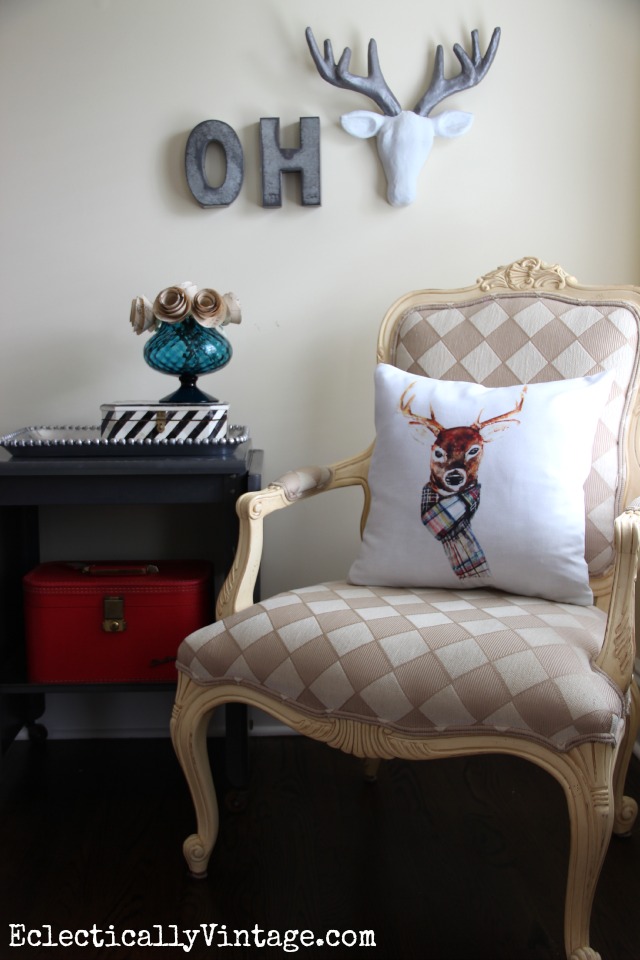 P.S. the cute deer pillow is from here.
Go saddle up a reindeer and visit these creative elves for more creative Christmas ideas …