Fall on my Mind and Embossed Metal Leaves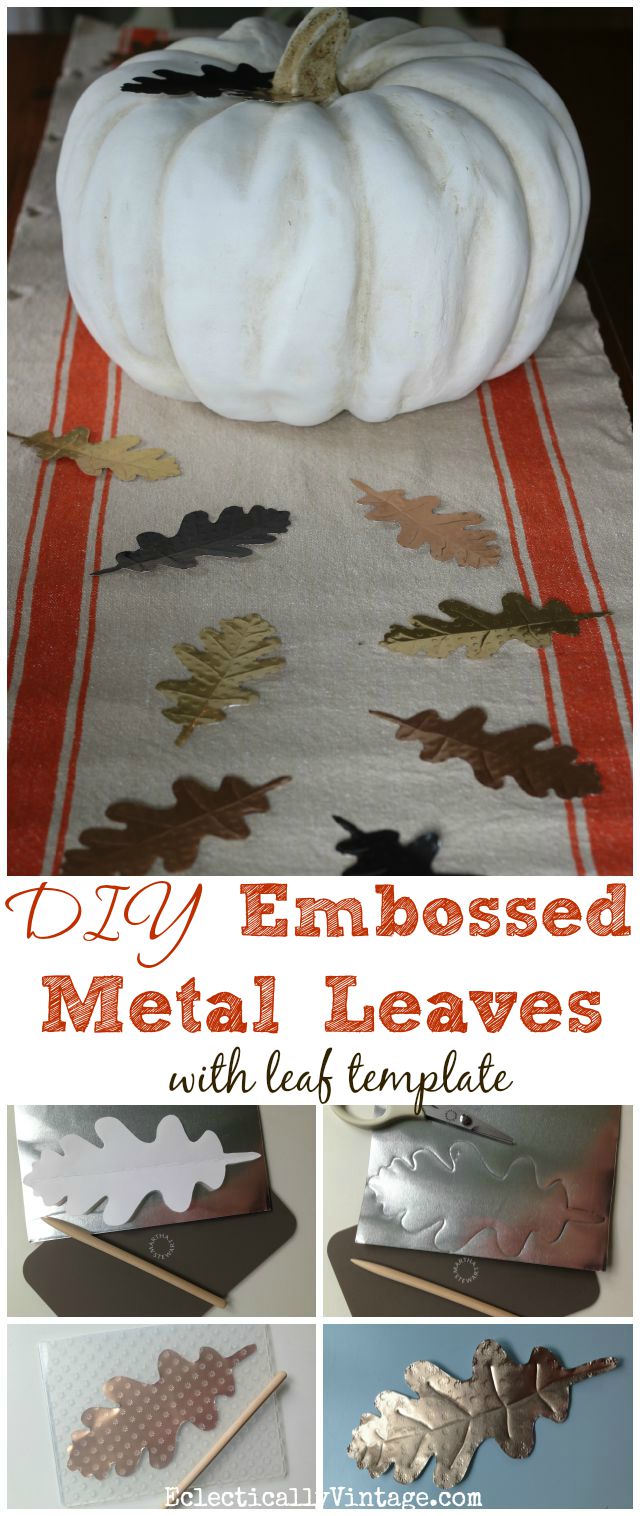 Just a few more days until September.
Which means fall!
Which means fall decorating!
I'm busily preparing for my third annual Eclectically Fall Home Tour (15 amazing bloggers homes decked out for fall) so I've got all things fall on my mind.
Since I love bling and shiny things, I was happy when my pal Martha sent me this slew of metalworking supplies.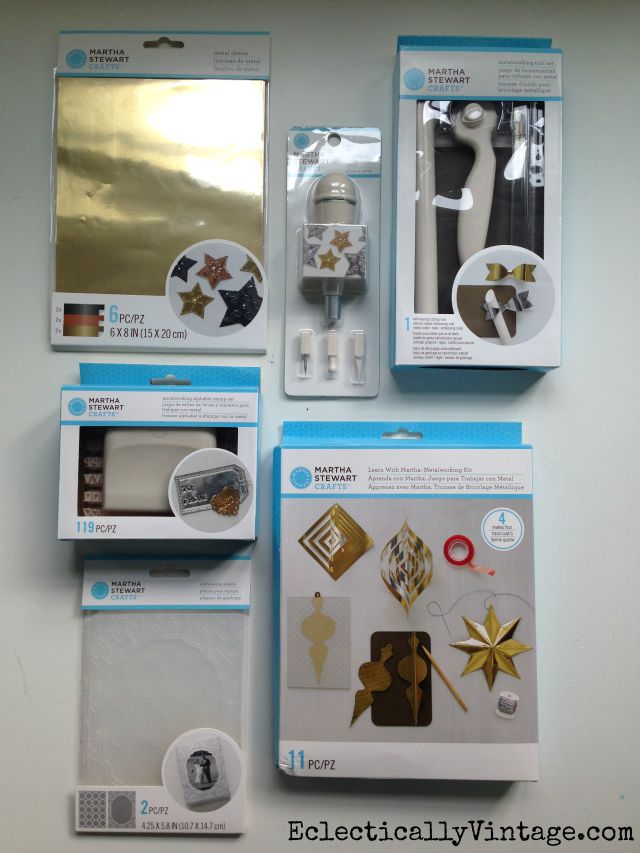 DIY Embossed Metal Leaves
1) Use my leaf template and trace the leaf with a chopstick or pencil onto Martha Stewart Metal Sheets which come in three metallic colors (I sized it to fit 3 leaves per sheet = 18 leaves)
2) Cut out the leaves with scissors
3) Use the embossing plate that comes in the Learn with Martha Metalworking Kit to create texture on your leaves and then draw "veins" using a pencil or chopstick onto the leaves
Note: if you don't have the embossing plate, you can skip this step and simply draw veins on the leaves with a pencil or a chopstick
4) Bend the leaves a bit to create a 3-d effect and scatter them on your table, create a garland, use them as place markers – whatever you can dream up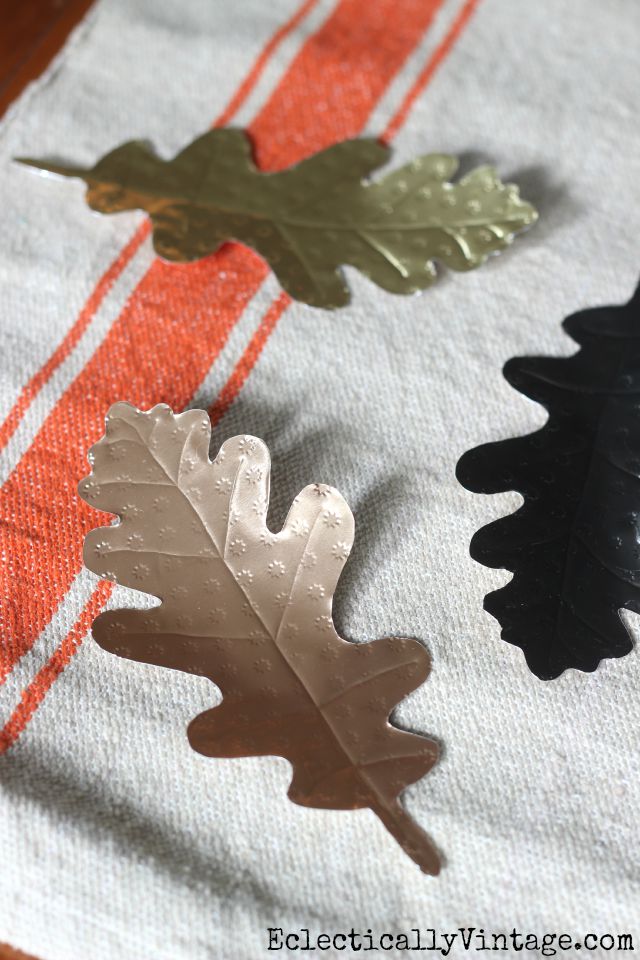 I love that they're flat – so you can set a steaming hot bowl of mashed potatoes on them.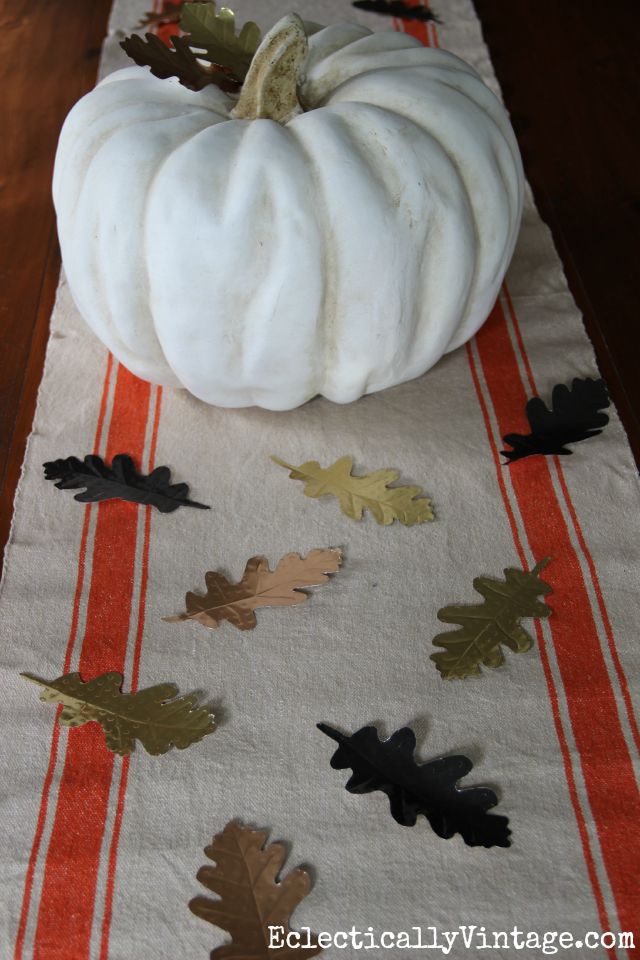 Here's to cool weather, boots, jeans and hot toddies.
P.S. you can find everything at Michaels
This is my third year as a 12 Months of Martha blogger where I create cool things from mystery boxes sent to me from my BFF Martha.  I only speak the truth.