10 Minute Fresh Greens Wreath
I'm all about faux Christmas trees and wreaths indoors but when it comes to decorating my porch, I love using live wreaths and garland.
My front door was crying out for something festive but instead of paying for a live wreath, I decided to whip one up for just the cost of a wreath form that can be used over and over again.
With a little help from my own backyard, I made my very first (but definitely not last) fresh greens wreath.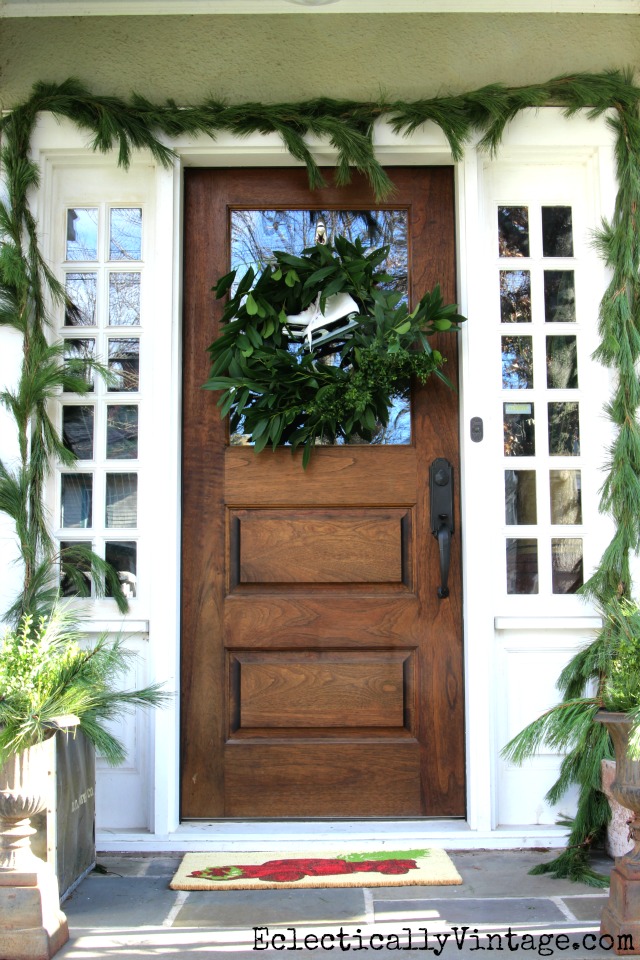 DIY Fresh Greens Wreath
Affilite Supplies:
• 18″ Grapevine Wreath
• fresh laurel and boxwood clippings
• Hedge Clippers
• Bakers Twine
• Outdoor Hook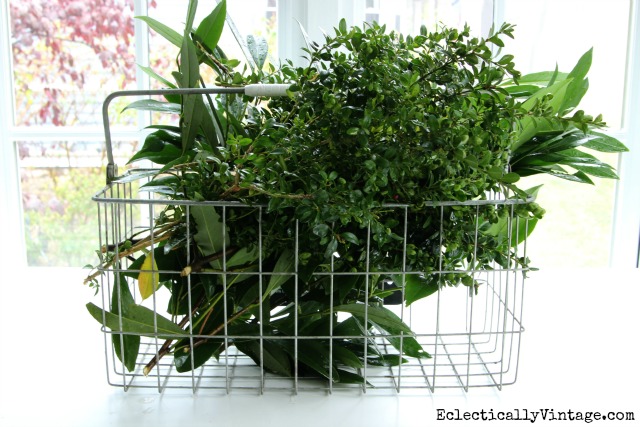 1) Head outside and clip your favorite evergreens then start by sticking the stems into the wreath form. Clip the stems to size using hedge clippers.
2) Layer boxwood clippings to part of the wreath for interest.
3) Cut an 8 inch piece of bakers twine, loop it around the top of the wreath and tie a tight knot so you've created a loop.
4) Adhere an Outdoor Hook to your front door then hang the twine loop from the hook.
5) Tie a pair of ice skates to the wreath.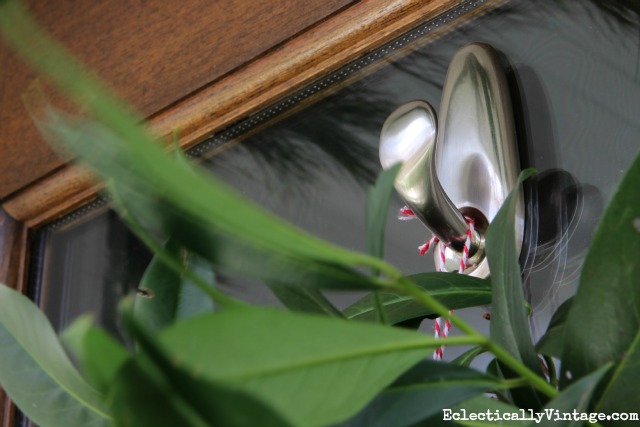 I love the light and airy look of the wreath – it's so whimsical.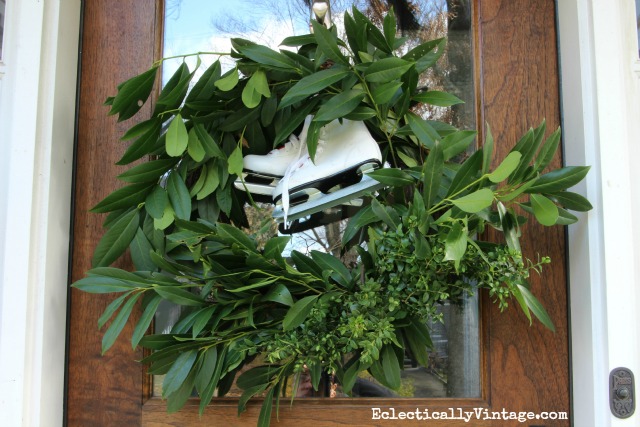 Get creative with yours and consider using holly, berries or whatever other greens strike your fancy.
Best part: you can reuse the wreath form and the hook over and over.
I know what my friends will be getting for Christmas this year!