DIY Yarn Tassels and Creative Uses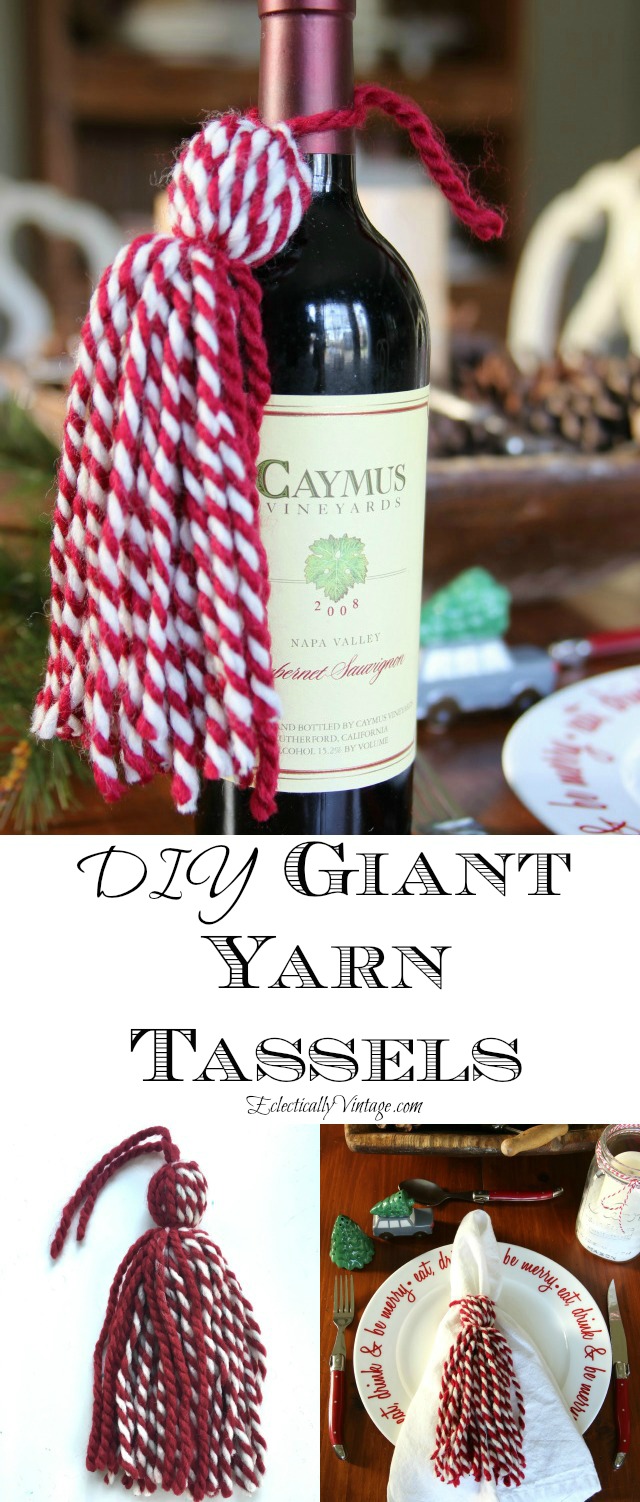 Sale Alert – I just scooped up the cutest pair of slippers! 25% off at Amazon on clothes, shoes, accessories and more! See all sale items here – use code: HOLLYJOLLY
This year, I've been a busy little elf whipping up a sleigh load of tassels.
They are so cute as gift toppers, tied to a bottle of wine, as a napkin ring or hung on the tree.
You can even make a garland out of them like I did over my doorway.
DIY Giant Yarn Tassels
Supplies:
Yarn – the thicker the yarn, the fluffier the tassel (found this multi patterned yarn at Michaels)
Clipboard (or cereal box or piece of stiff cardboard)
Scissors
Note: one skien of yarn (87 yards) made 8 tassels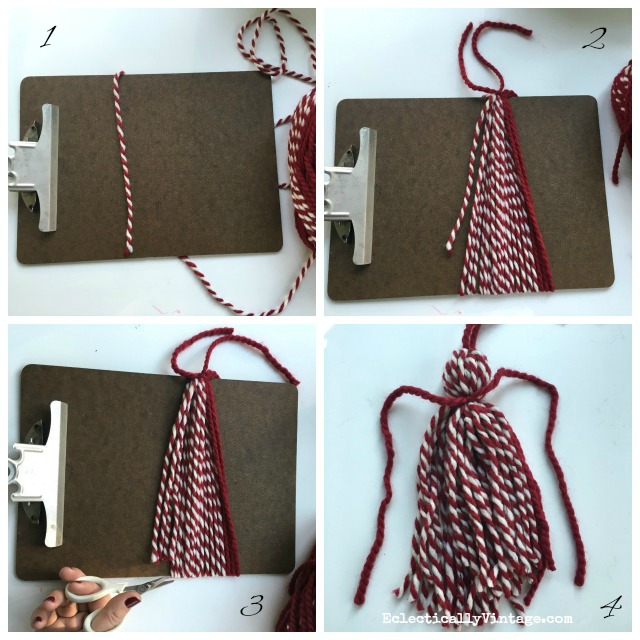 1) Starting with end of yarn at bottom of clipboard (or piece of cardboard), begin wrapping yarn around clipboard (I wrapped 20 times)
2) When finished wrapping, cut piece of yarn near bottom of clipboard
3) Cut a separate piece of yarn about 6-8 inches long
4) Slip piece of yarn under the wrapped yarn, wiggle it to the top of the clipboard and tie in a double knot (see pic 2)
5) Cut the wrapped yarn at bottom of clipboard (see pic 3)
6) Cut another separate piece of yarn around twice the length of your tassel (around 16 inches) and tie it in a double knot about one inch down from the top of the tassel (see pic 4)
7) Trim bottom of tassel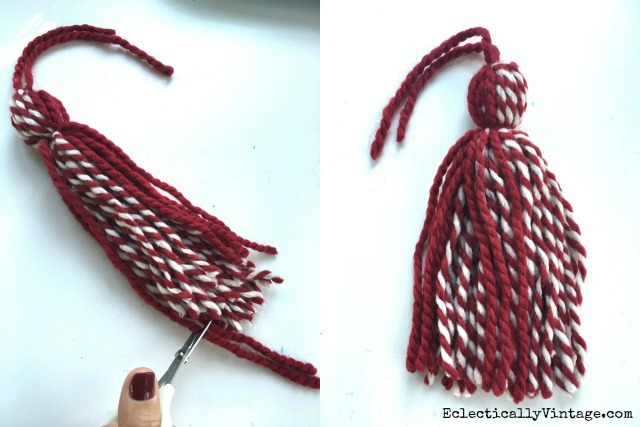 Now go tassel crazy!
It's such a fun napkin ring …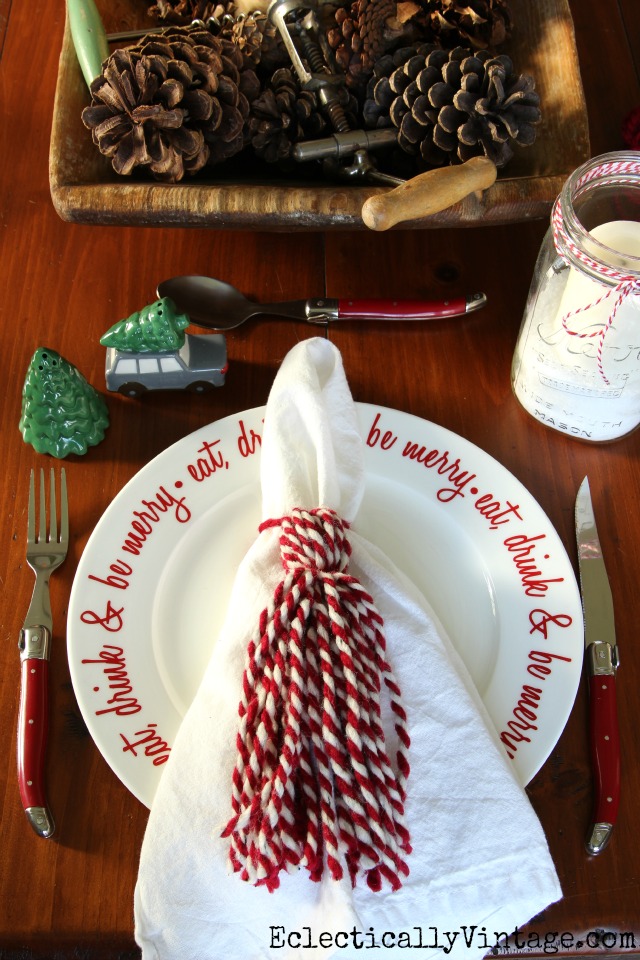 or the perfect addition to any bottle of wine …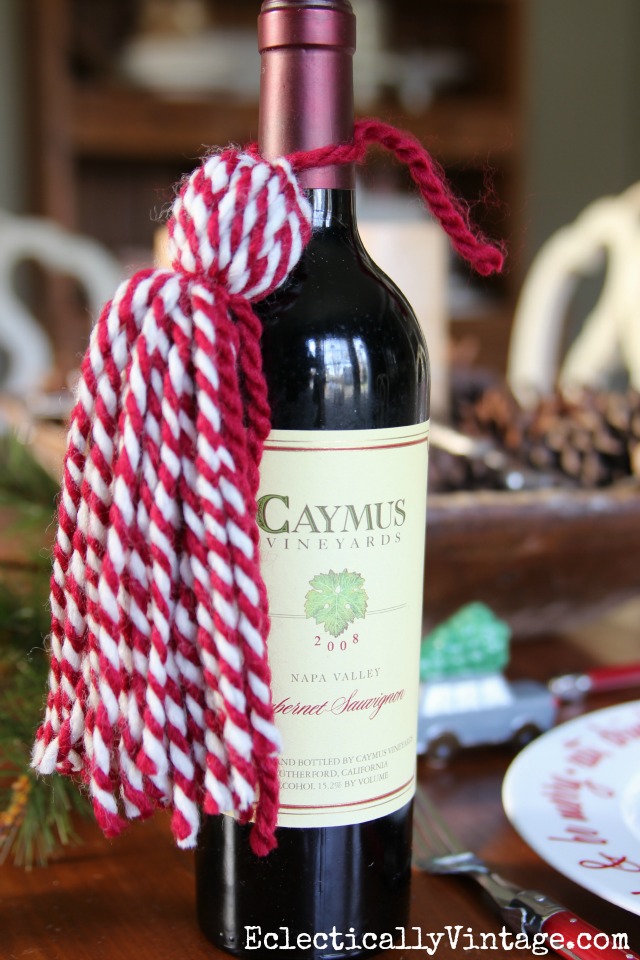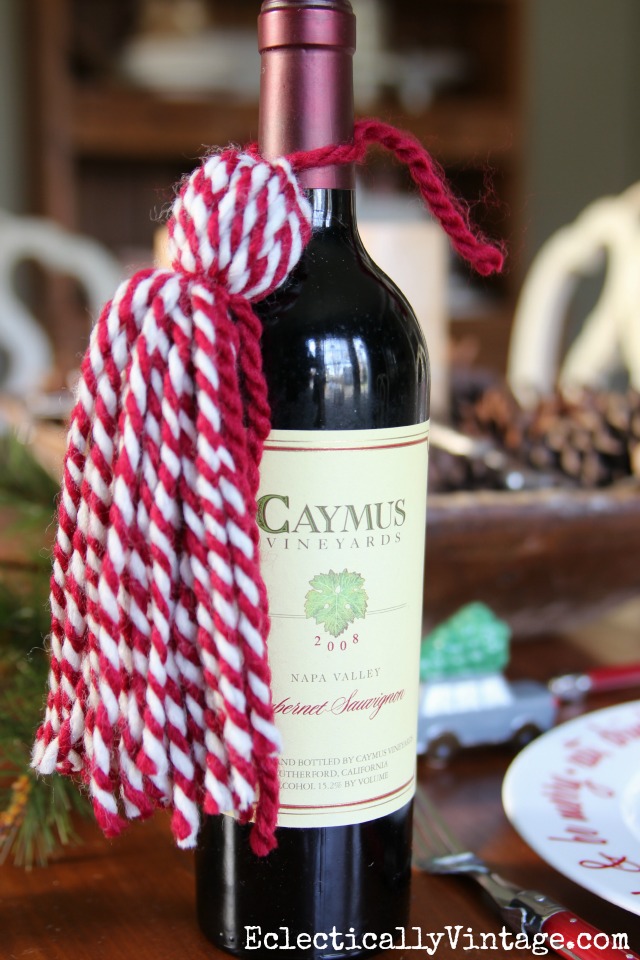 or a fun decoration.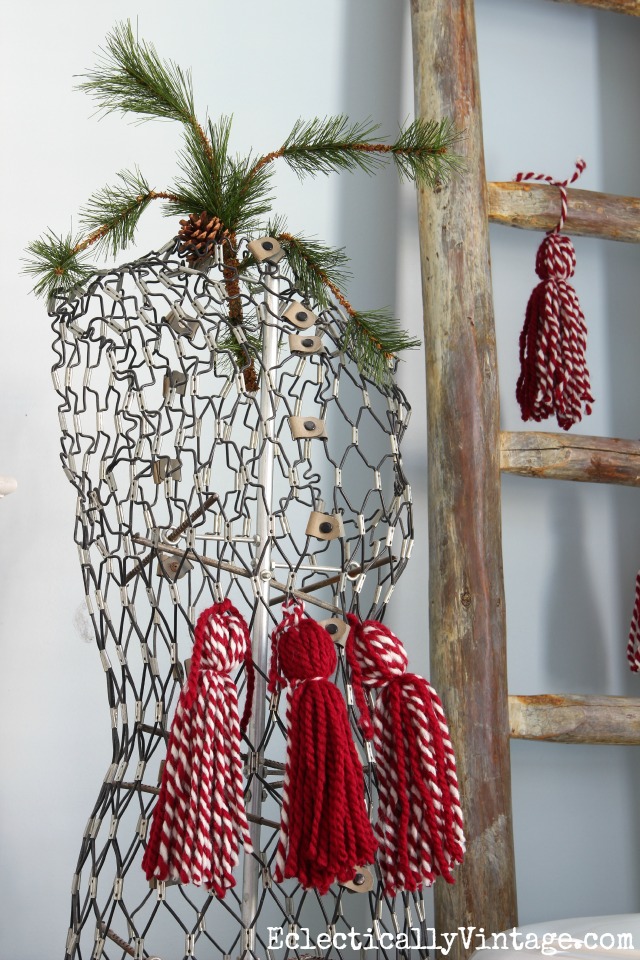 Love yarn?
See how to make giant pom poms – HERE.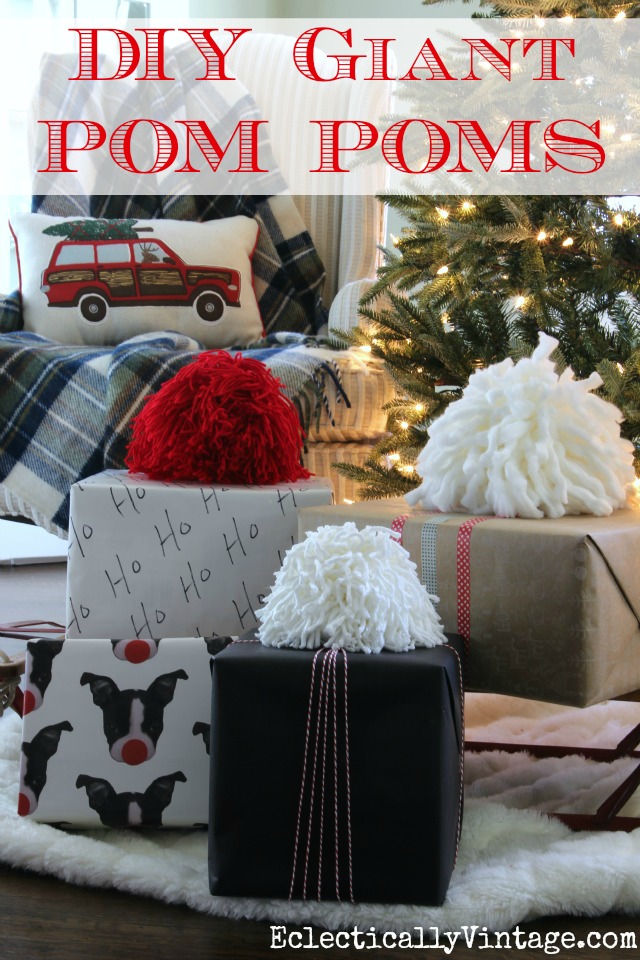 Sources:
Christmas Plate – HomeGoods
Red Cutlery
Car & Tree Salt & Pepper Shaker
Car & Truck Pillow
Zebra Pillow & Huge White Furry Pillows