Decorating with Pillows – My #1 Tip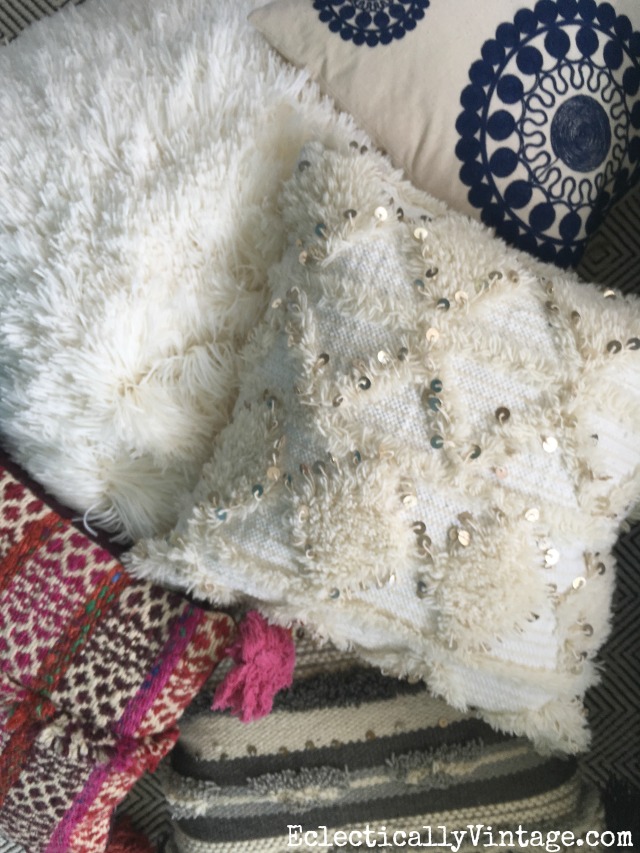 My name is Kelly and I am a pillow addict.
Whew, it feels good to come clean. That's the first step in conquering my problem after all.
Oh who are we kidding, I love pillows, glorious pillows and I'll keep on buying them, fluffing them, rearranging them and swapping them in and out whenever the mood strikes.
Fellow pillow hoarders … I mean lovers, unite!  This one's for you.
I'm sharing my #1 tip for making any pillow look 100% better (more expensive, luxurious and comfortable).
My #1 Pillow Tip
(watch this quick video)
do not miss my Blooper Reel at the end (I'm still laughing)!
Now let's talk about pillow inserts.
Best Place to Buy Down/Feather Cheap Pillow Inserts
Ikea is a great source for cheap inserts but if you don't have one nearby, head to your nearest HomeGoods or the home department of Marshall's or T.J.Maxx. Then, head to the clearance section and look for the size you need (it doesn't matter what the pillows look like, you're only here for the inserts).
Make sure the pillow has a zipper then check the inserts to make sure they are what you are looking for (check the tags on the insert – I like down or feather/down fill). Then scoop up those discounted pillows, take them home, remove the offensive cover and use the insert for your favorite pillow.
P.S. I want to take this time to apologize to my poor family who has to move piles of pillows before they can sit down!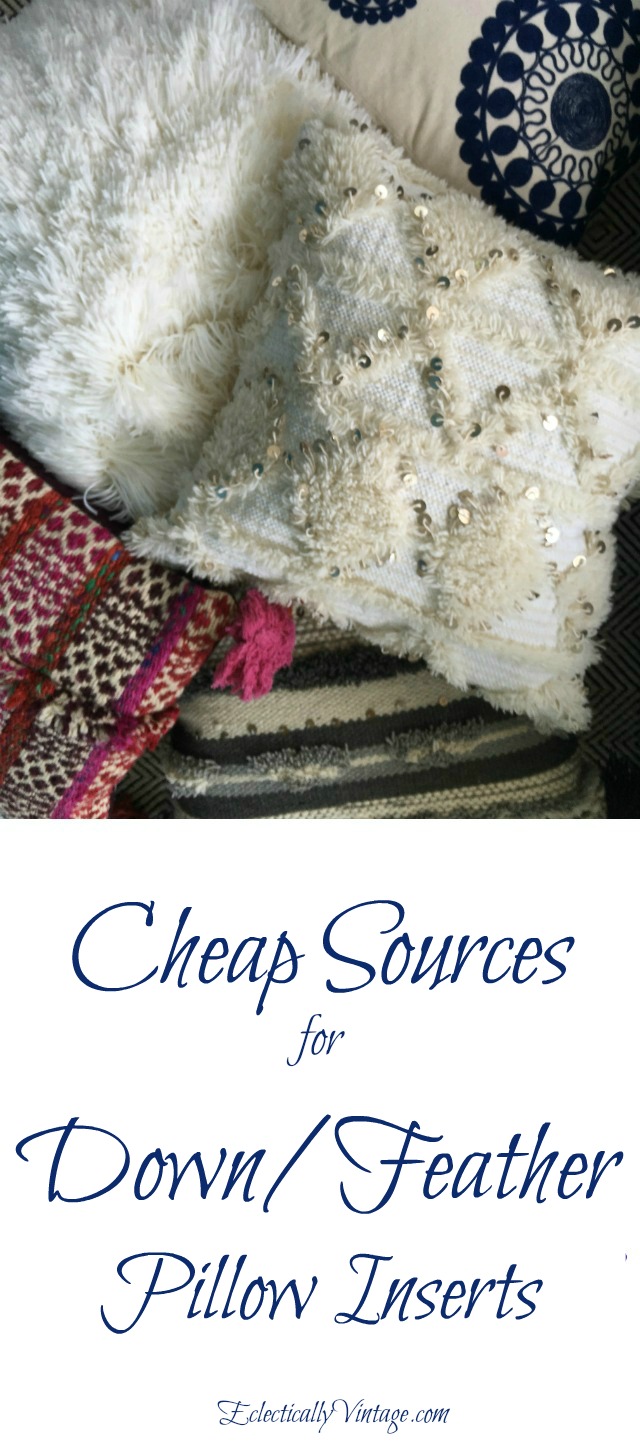 Sources:
HomeGoods – White Moroccan Pillow, Blue Pillow and Gray Moroccan Pillows
Huge White Shag Pillow
Pink Pillow – WorldMarket