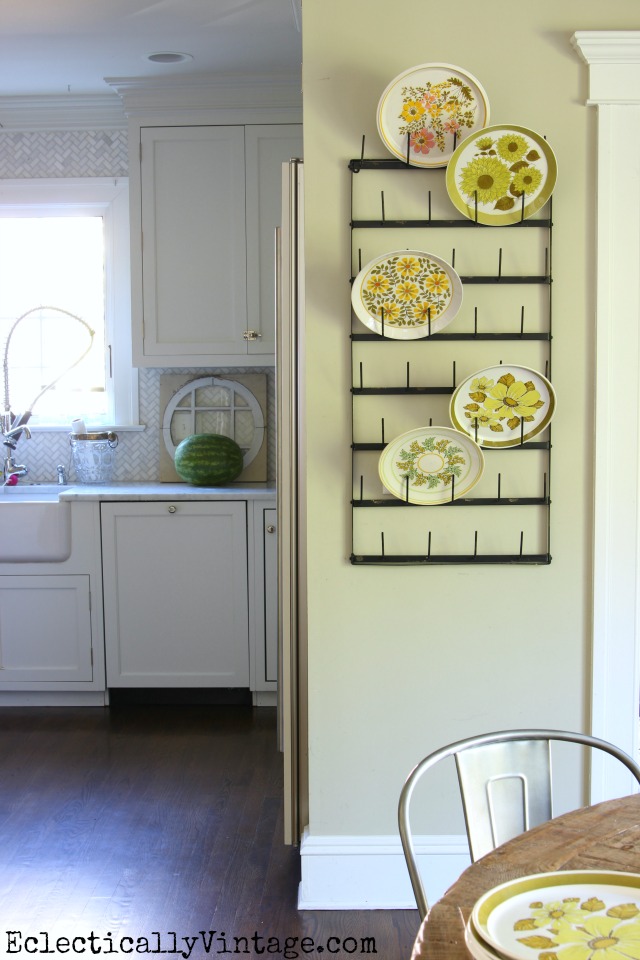 Growing up, I was surrounded by avocado green.
From the fridge to the dishwasher to the wall to wall carpet, I could not escape it.
So when I spotted these fun, whimsical (avocado!) 1970s plates at the thrift store, (complete with 30 year old crusted on food) I was instantly transported back in time.
Back to that front toothless, bowl haircut, polyester plaid pants wearing little girl who used to lock herself in her room and listen to Kenny Rogers belt out The Coward of the County on a little blue record player.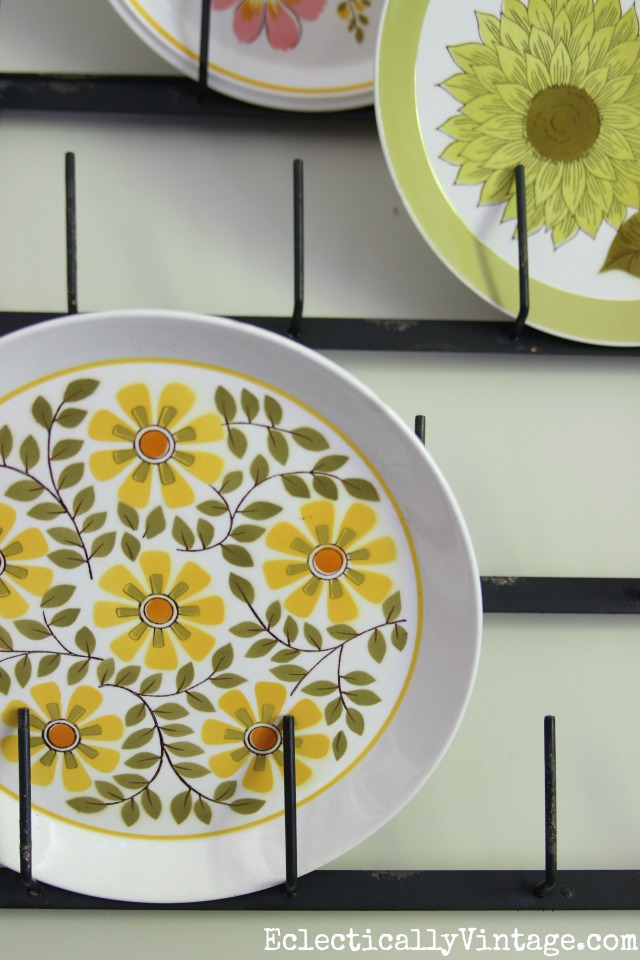 I'm getting ready for my annual Eclectically Fall Tour of Homes in a few weeks and have just started to warm up the house for my favorite season.
I love using my affiliate huge wall mounted bottle drying rack as a plate rack – easy to switch out my displays on a whim.
Most of these are Mikasa by Ben Siegel (there are passionate collectors out there)!
Made in Japan and dishwasher safe so they can easily be popped into those avocado appliances.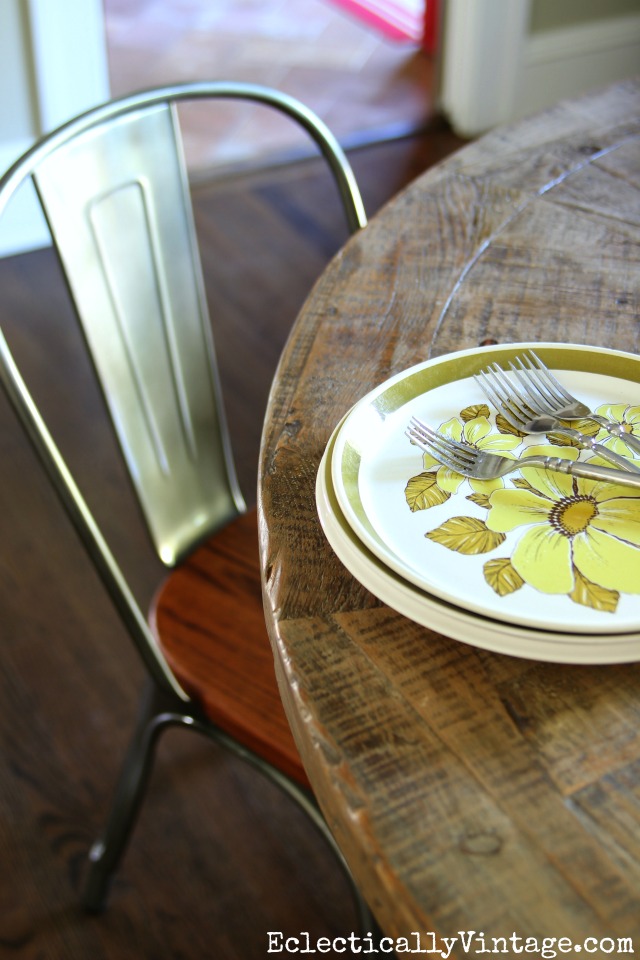 I'm all about using what I have and enjoying my finds. Things may break and lose some of their value but what value do our things really have if we put them in a box or a dark cupboard and forget about them?
I plan to display and use these at the dinner table so my girls get a taste of 70's avocado.
Speaking of using your favorite things …
Creating a Timeless Feeling Home 
My friend Melinda of House 214 has a new online class called Creating a Timeless Feeling Home.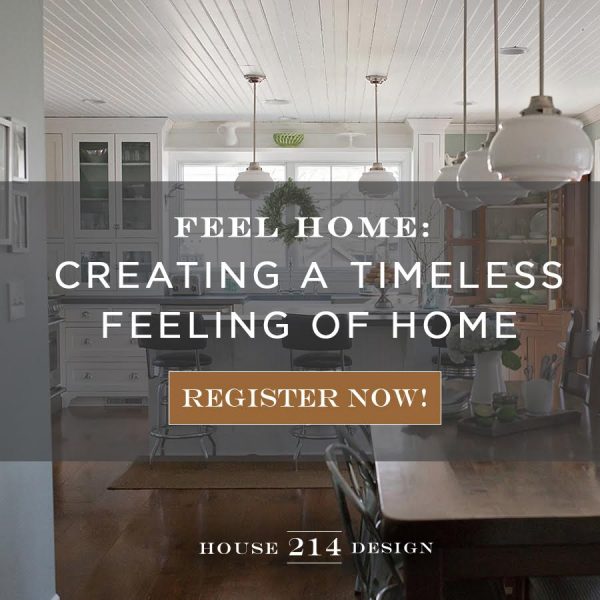 Description:  I found myself feeling frustrated and overwhelmed when I was trying to create a timeless and simple feeling in my own home. I came to the conclusion that we all have similar questions and concerns when it comes to designing our home. Is this really me or am I making this decision because it is the latest trend? Am I still going to like this look

six months from now

? I also remember hearing that my home should tell my story, but exactly how was I supposed to do that? So, I decided to get to work.What I discovered is that when you marry your feeling and personality traits with the right design elements, you begin painting the picture that is your story. It doesn't matter if your budget is large or small, the important element is that the choices you make for your home are made with intent and purpose. 
Details:The early registration price for this one week online course (4+ hours of content) is $38.00. This course will begin

November 1, 2016

and you will have lifetime access to the videos.