Best of Fall – Decorating Ideas and Inspiration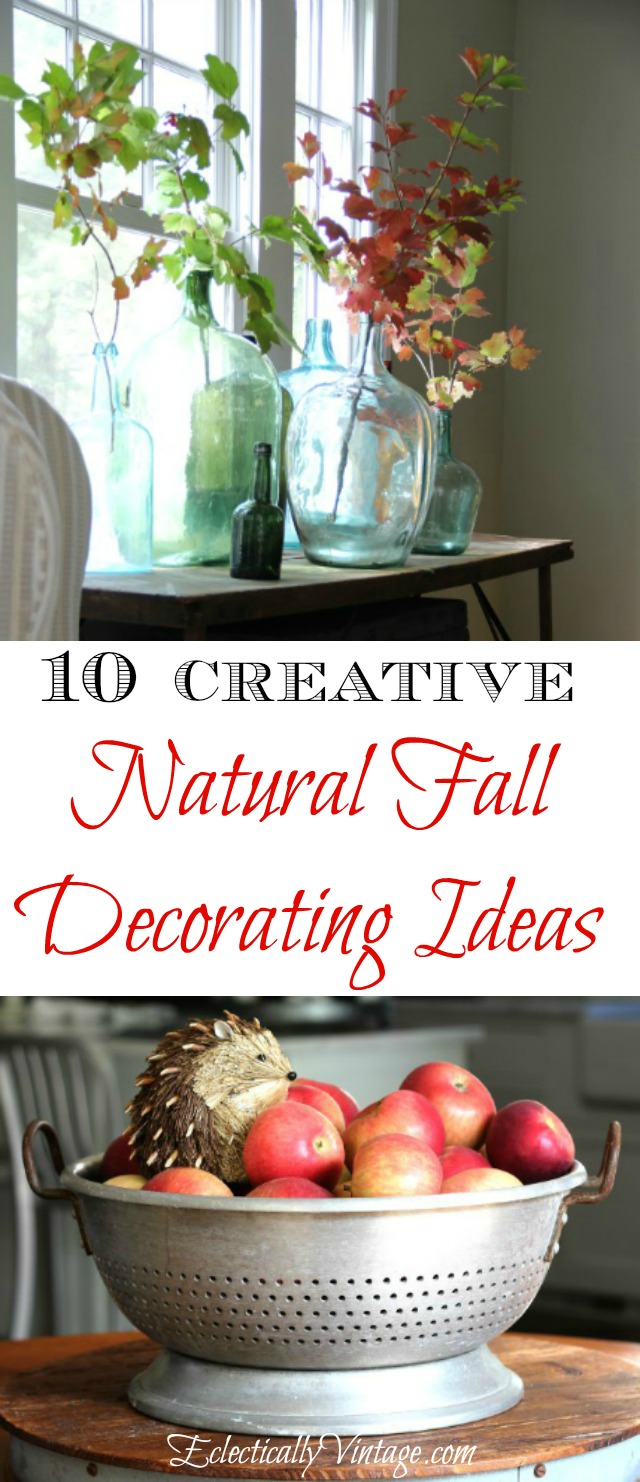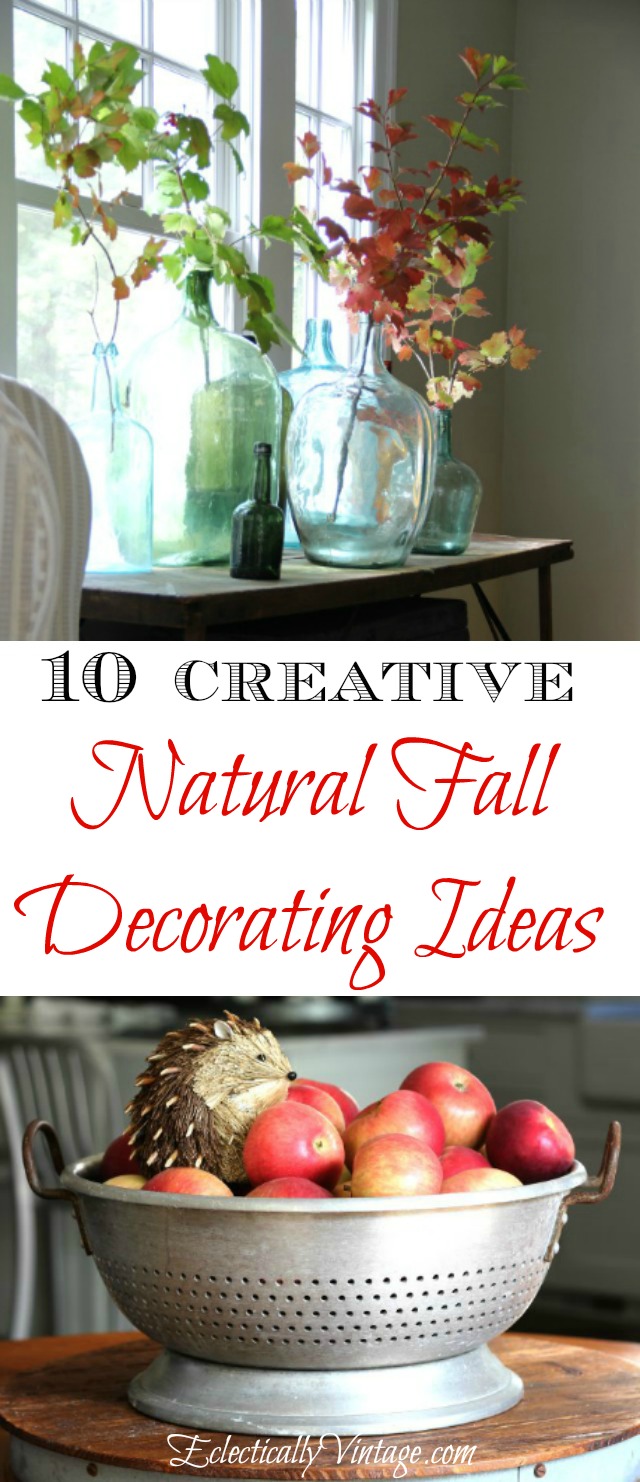 I know what you're thinking.
"Kelly, you need to sit back and enjoy the flip flop wearing, margarita sipping season and stop thinking about fall in August."
It's been a sweltering 100 degrees here in NJ and I'm hot, sweaty and tired and just want to jump in a pile of crunchy leaves while sipping spiked apple cider.
I've got fall on my mind so I've been scouring my posts (don't miss my home fall tour from last year for tons more ideas) from the last five years and noticed a common thread – I like using things from nature (read: cheap or free)!
10 Creative Natural Fall Decorating Ideas
One – Fall Plants in Unique Containers
Bring them inside and get creative with containers like this affiliate enamel bread box …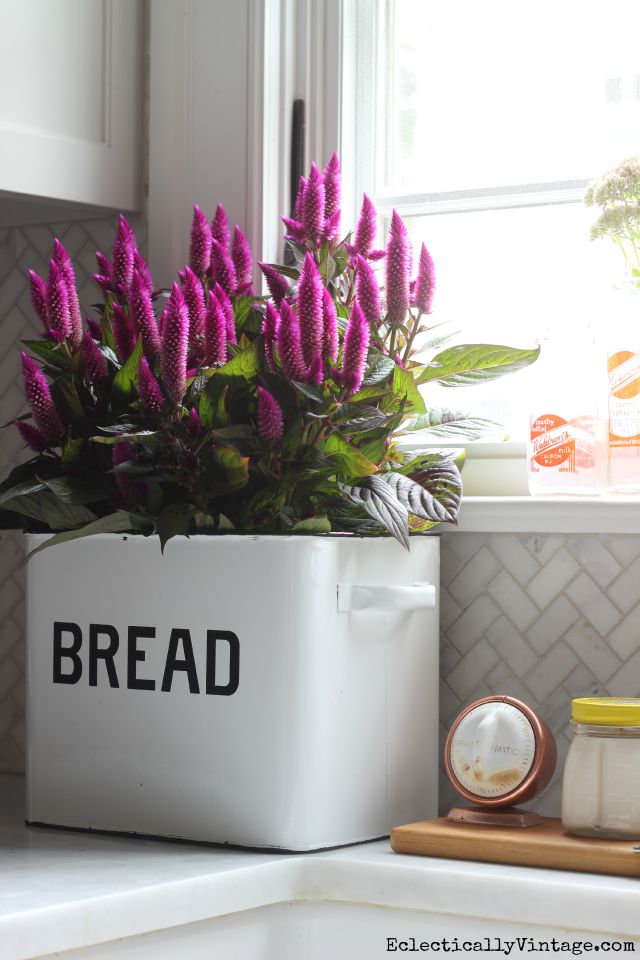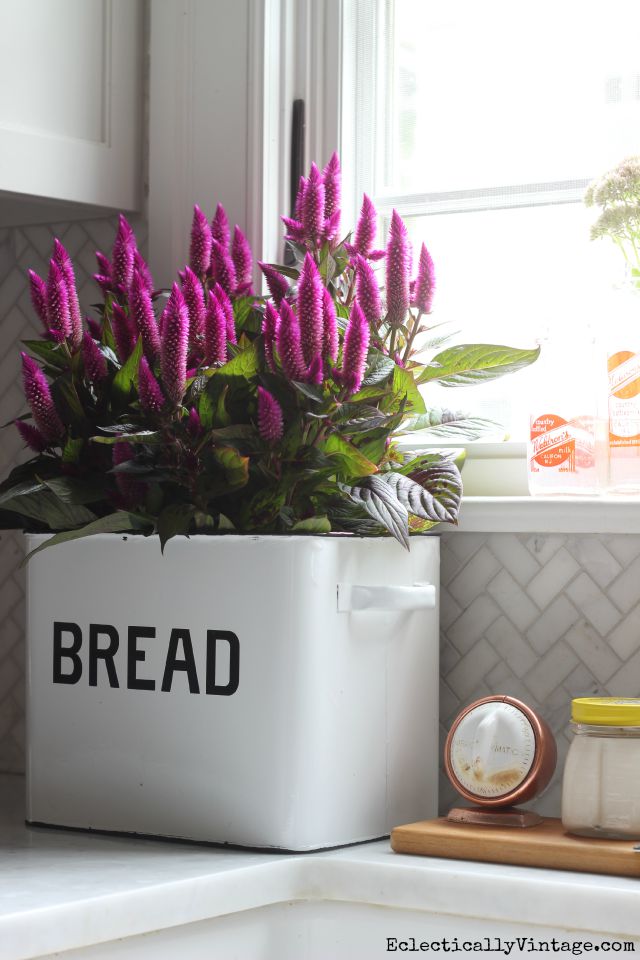 or a vintage chip tin.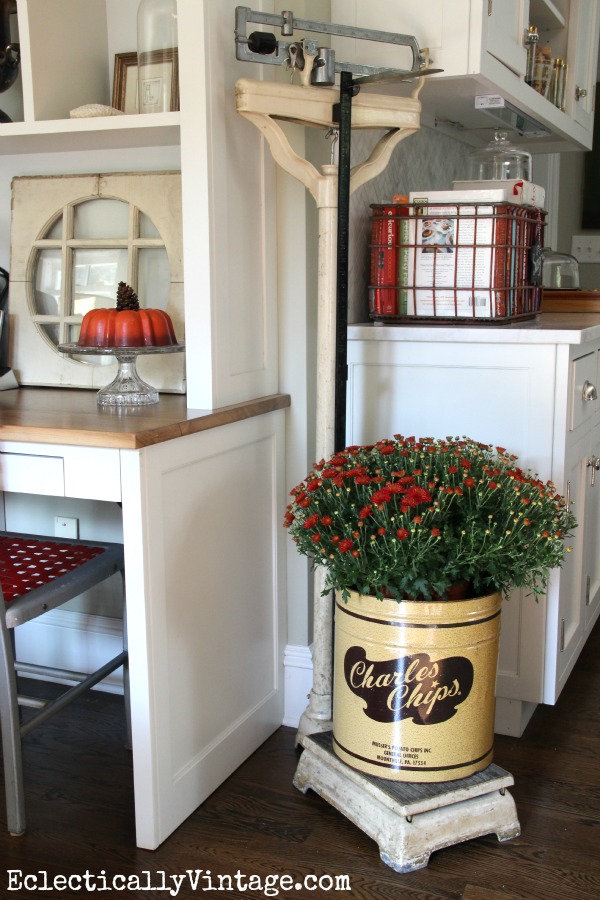 Two – Fruit
Before you start baking, display your favorite fall fruits on your table – add a cute critter for bonus points.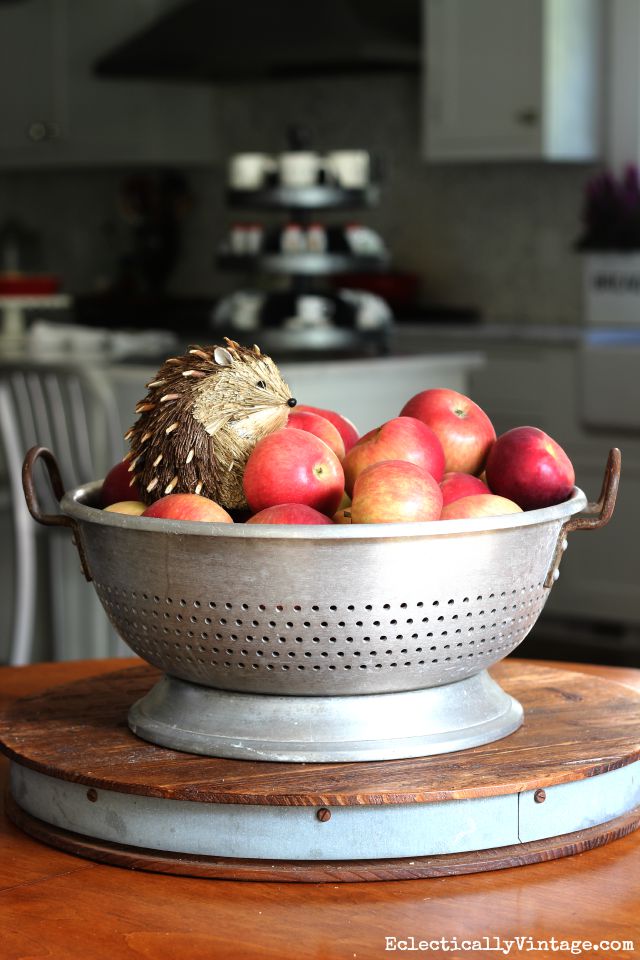 Three – Dried Flowers
Dry a batch of hydrangeas and enjoy them all year long (see my simple hydrangea drying method).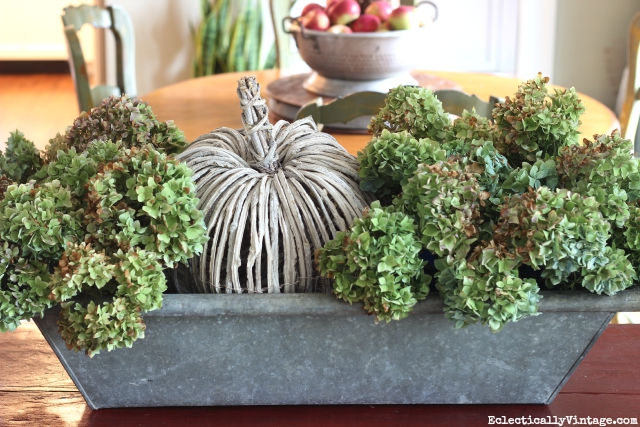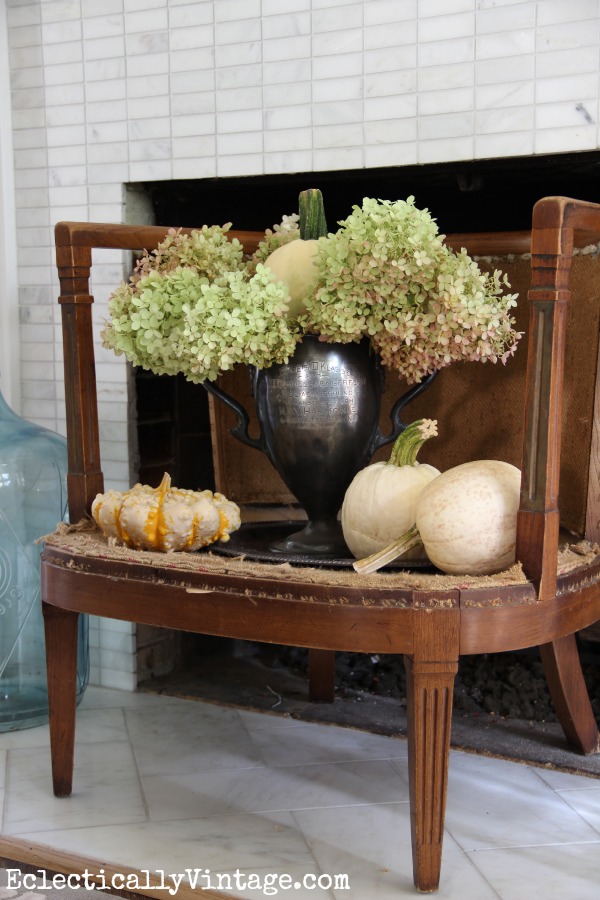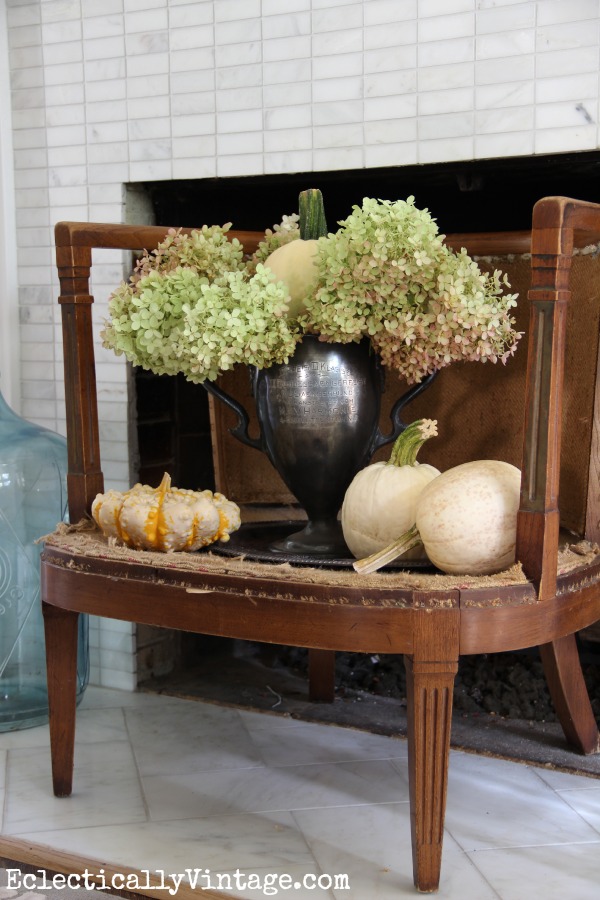 Four – Fall Foliage
Don't forget your clipper on your next stroll in the woods for a simple but stunning arrangement.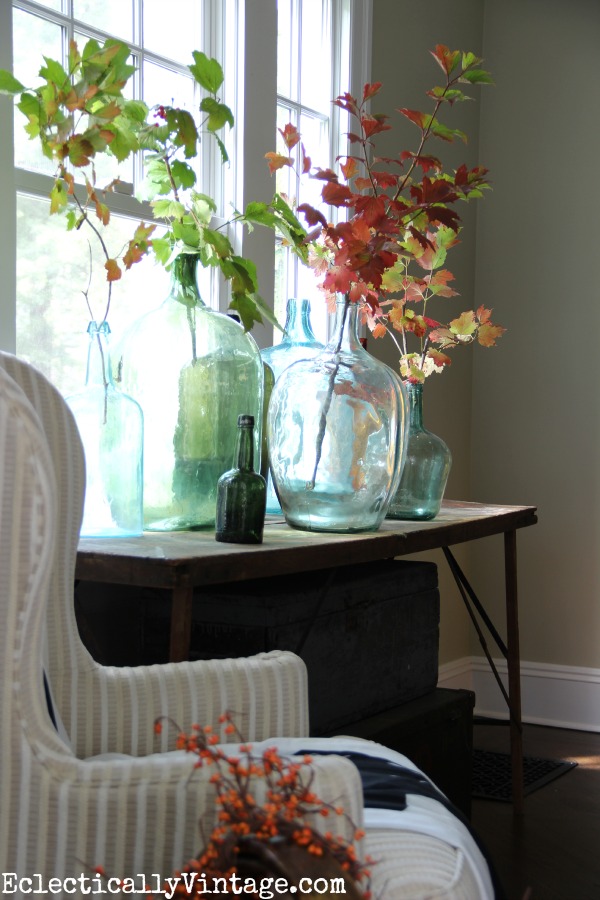 Five – Nuts
Is it decor? Is it a snack? Either way, a bowl of walnuts makes a great fall centerpiece especially when paired with vintage squirrel nutcracker (here's a new version of my squirrel nutcracker).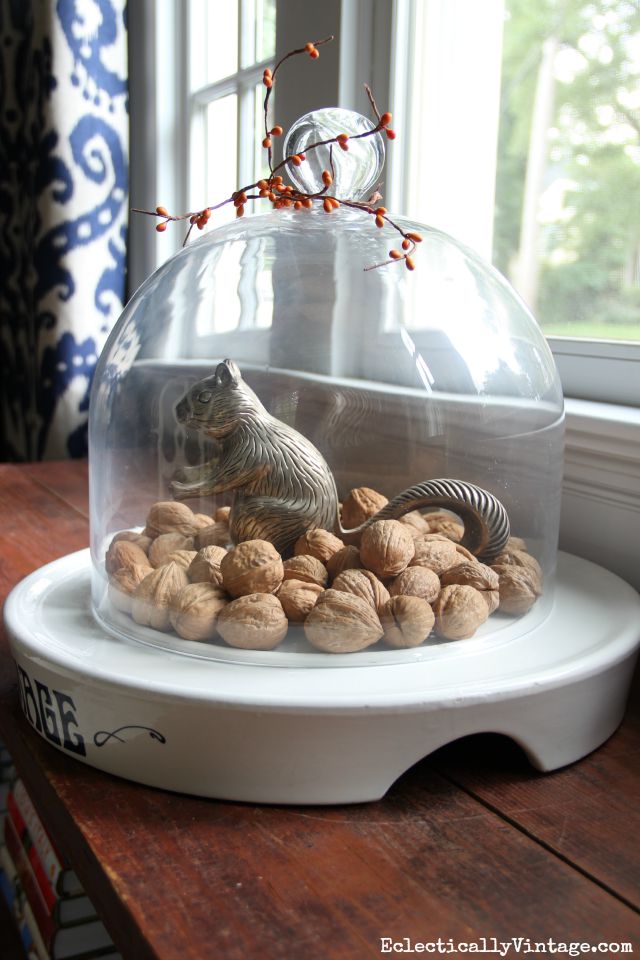 Six – Cotton
Add a few cotton boll branches to any vase for instant texture.
Seven – Indian Corn
Gather a few ears of Indian corn and display in a bowl or basket.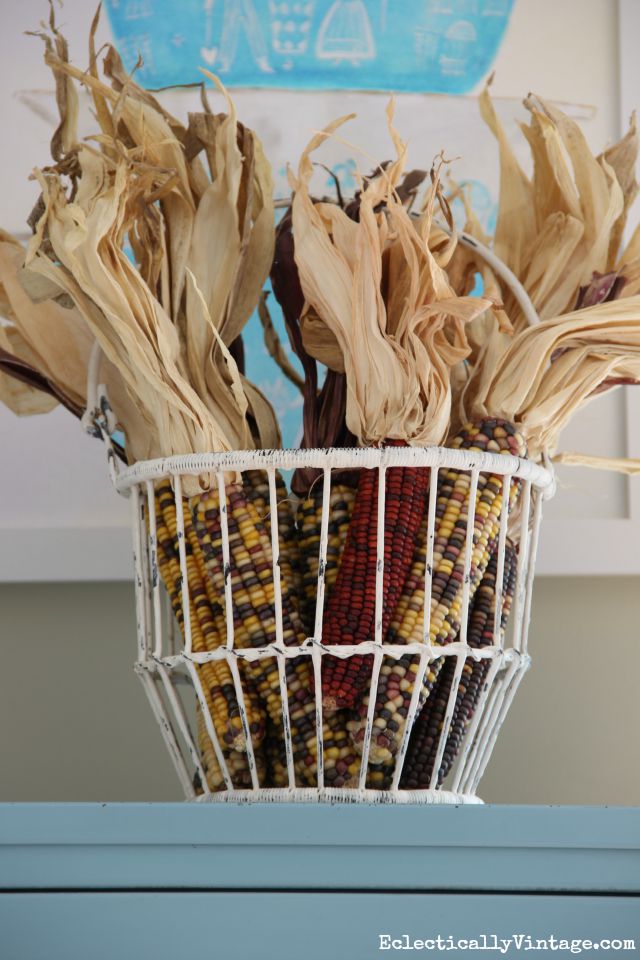 Eight – Pinecones
Make or buy a pinecone wreath or just fill a bowl with these fall favorites (add a few sprigs of colorful faux garland for color).
Nine – Wheat
Cluster a bunch of wheat sheaves in a favorite vase or place individual pieces on table settings.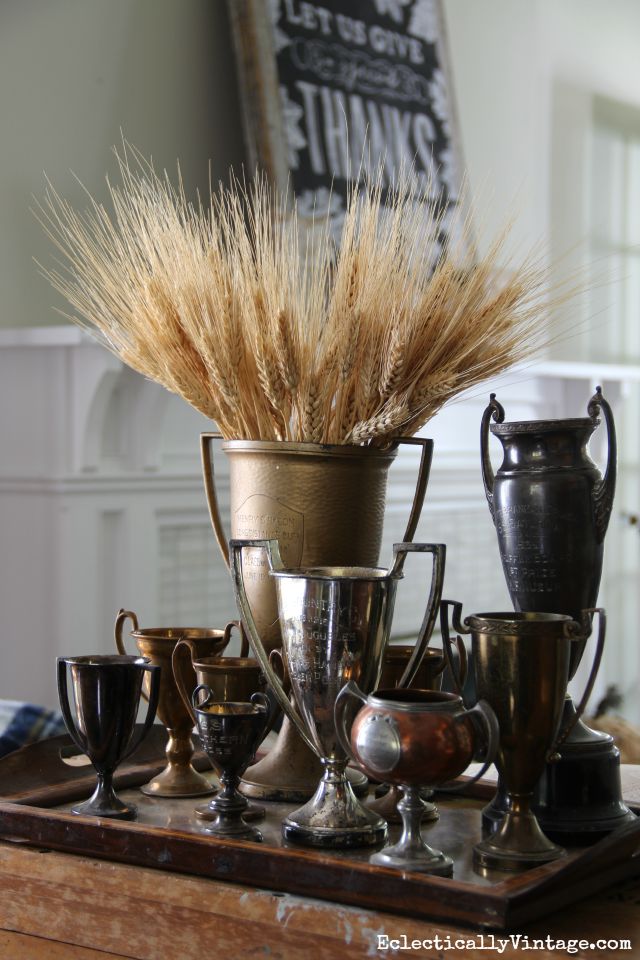 Ten – Branches
Drag a fallen branch home, prop it against the wall, call it a day.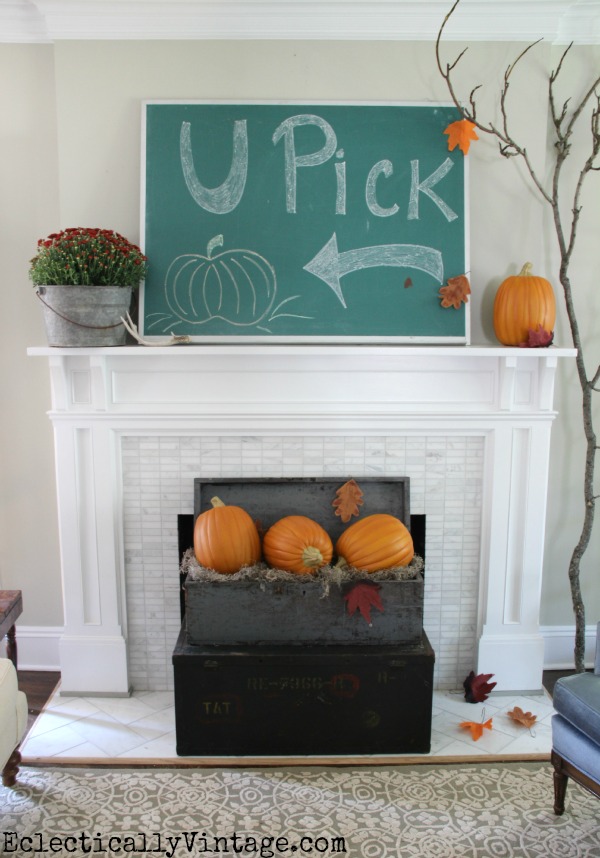 I've got so many more fall decorating ideas so don't miss my Eclectic Fall Home Tours.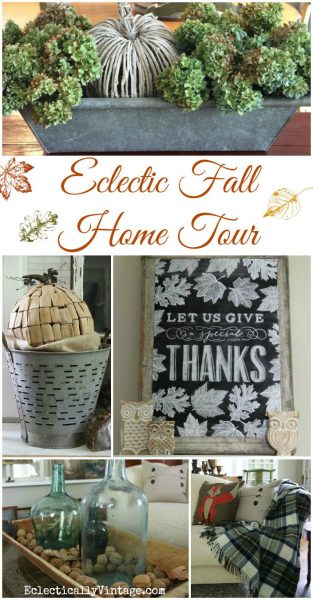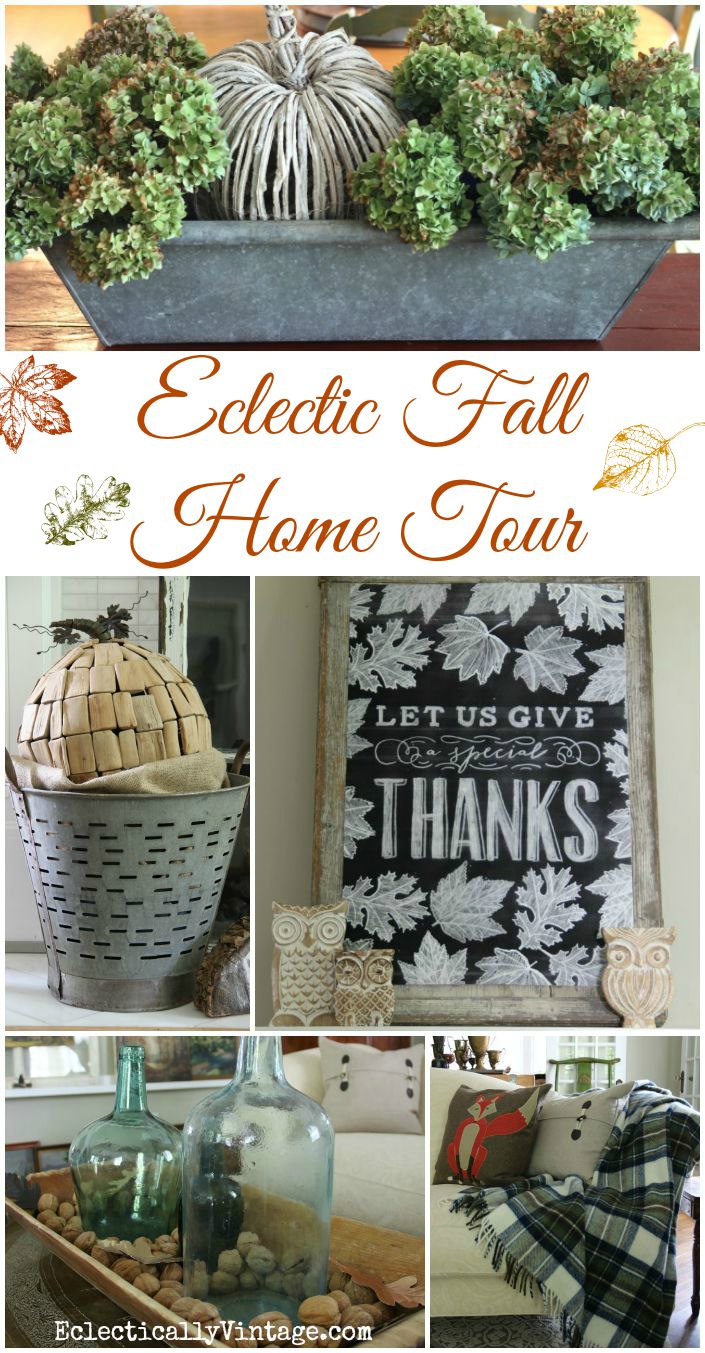 And if you love free stuff, you'll love these 23 FREE Fall Printables.
Some of my friends are sharing their favorite fall decorating ideas so make sure to check them out.
Visit Emily A. Clark for more fall ideas to get you ready for sweater weather.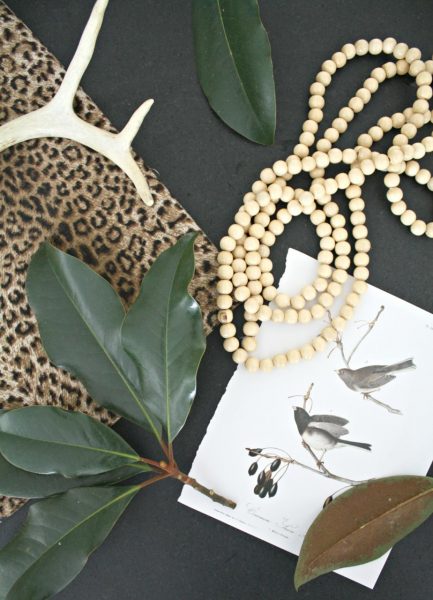 For even more fall decorating ideas, visit …