Bringing the Outdoors In – Fall Centerpiece
In my effort to keep things simple, I've created the lazy girls guide to creating an epic cabbage fall centerpiece!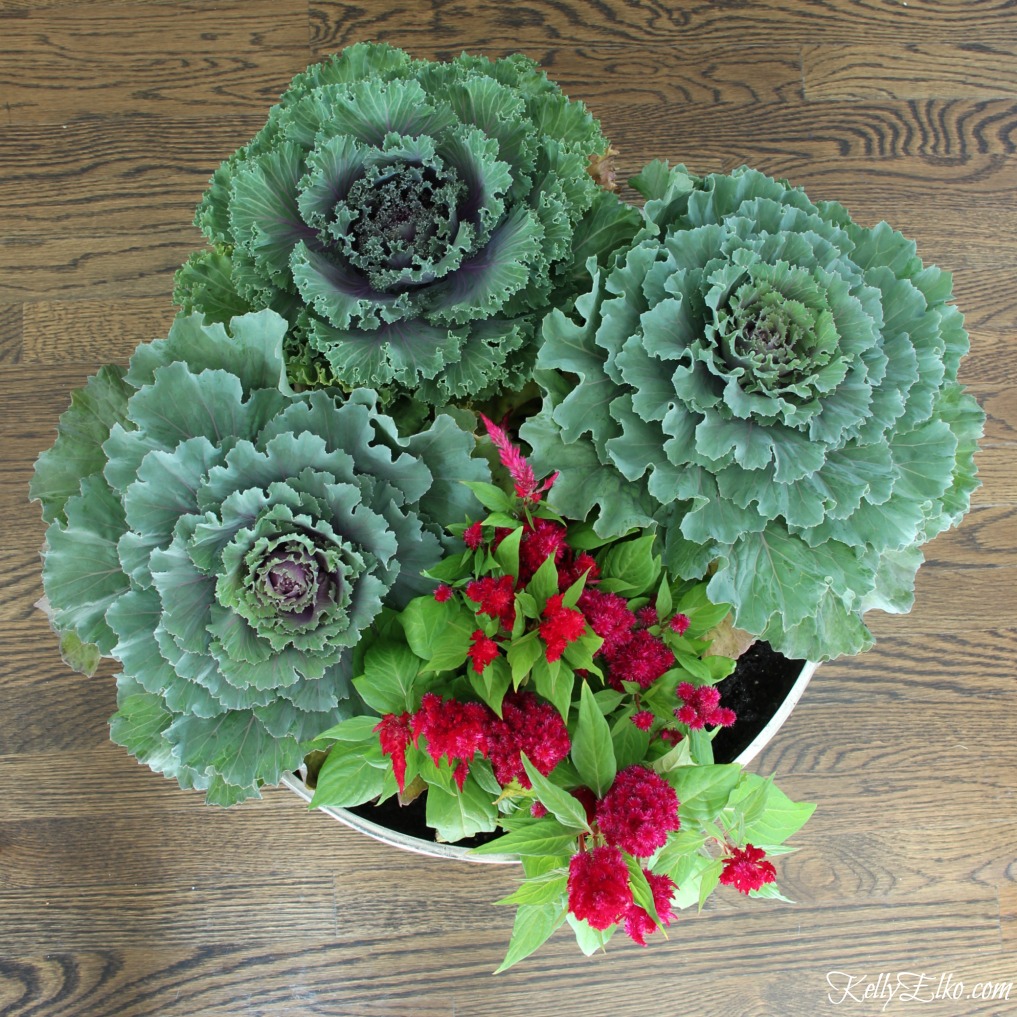 1. Find huge container – I love this champagne bucket from HomeGoods. Don't overlook outdoor planters, big bowls or anything else that isn't a "typical" planter.
2. Drive to your supermarket and fill your cart with some fall plants (avert your eyes from the candy aisle). I love these cabbages with one celosia for a pop of color.
3. Put empty water bottles in container to help drainage and keep the container from becoming too heavy.
4. Add potting soil and plants.
5. Plop it on your table.
6. Wait for applause from your friends and family (note: only my friends seemed excited about it but a girl can dream)!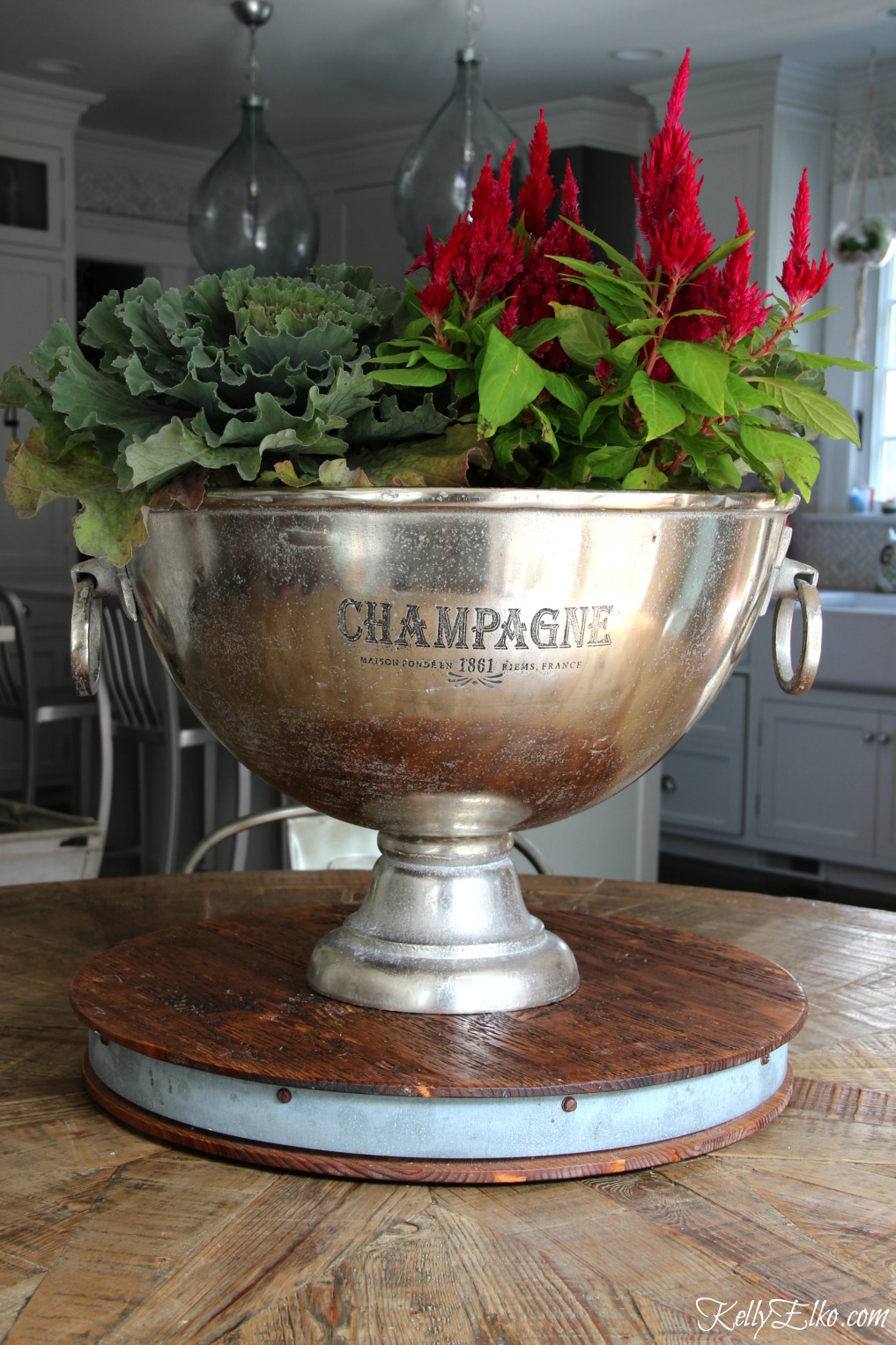 Here are some "planters" using outdoor plants I've used in the past …
post contains affiliate links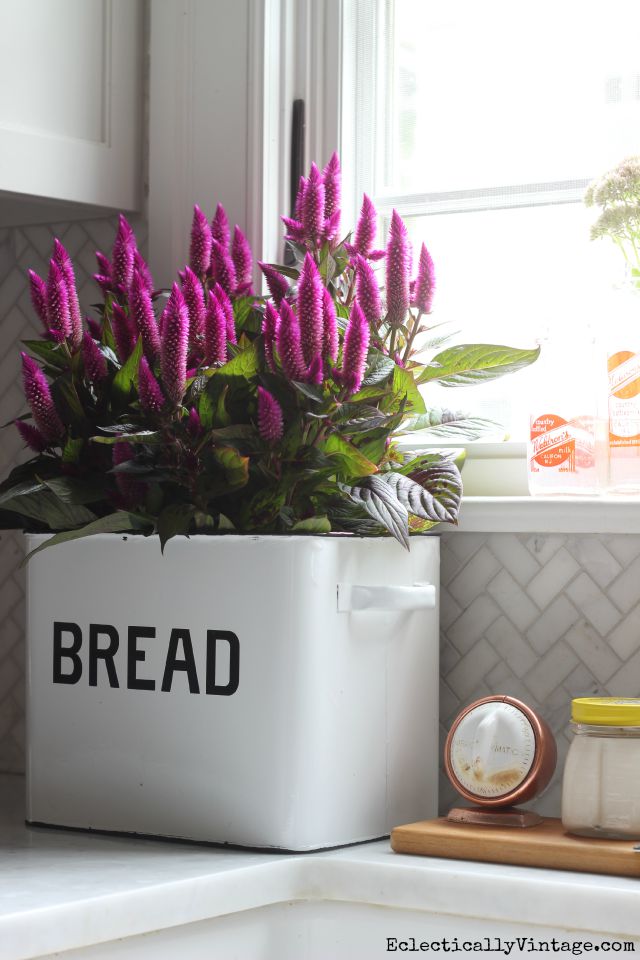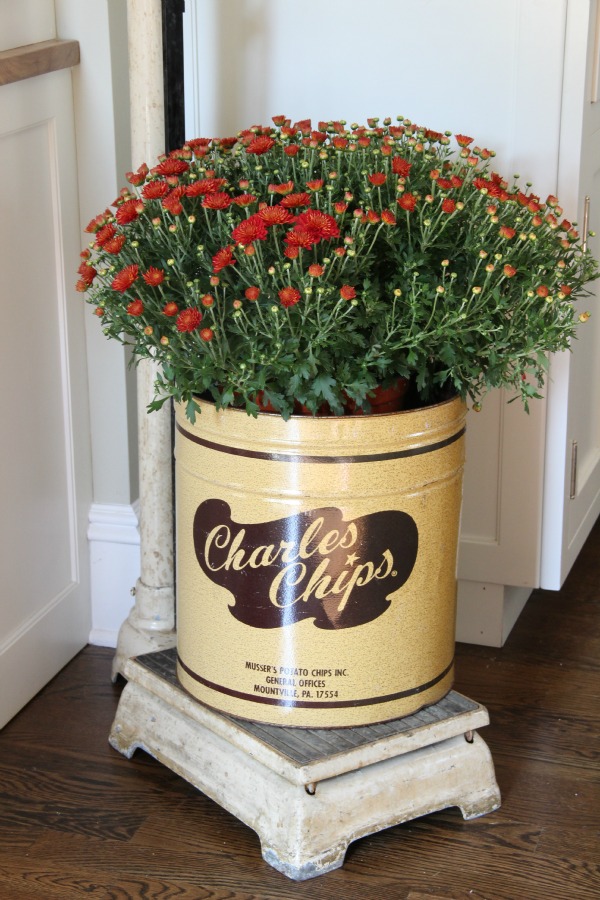 Isn't my centerpiece the toast of the town?
Almost makes me not wish it was filled with champagne instead of plants … almost. Cheers!