Falling for Vintage Fall Home Tour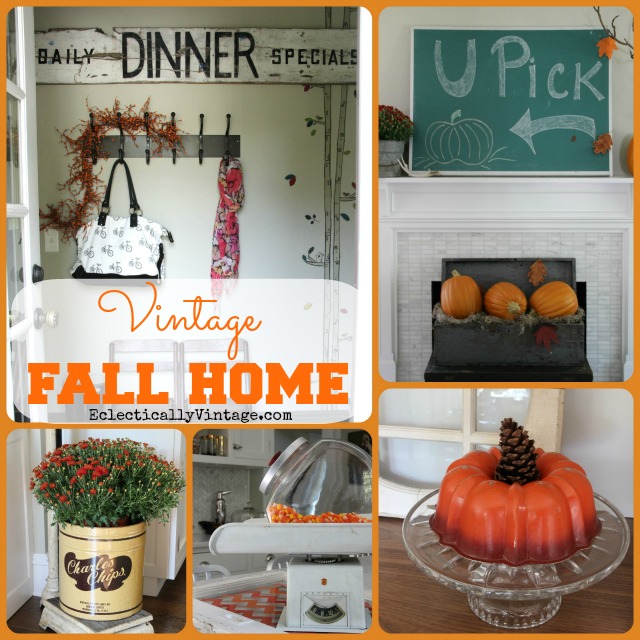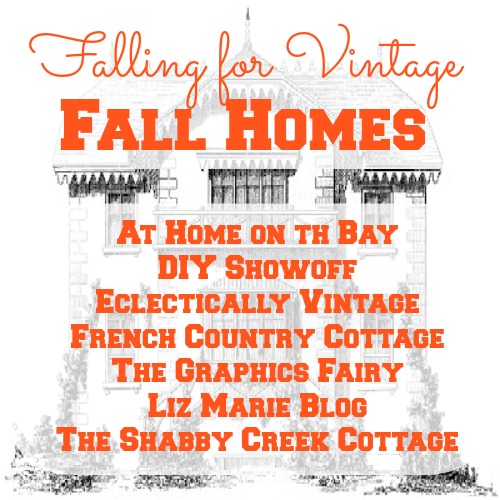 My favorite season – Fall.
Boots, jeans, the smell of burning wood, apple cider doughnuts …
and an excuse to decorate!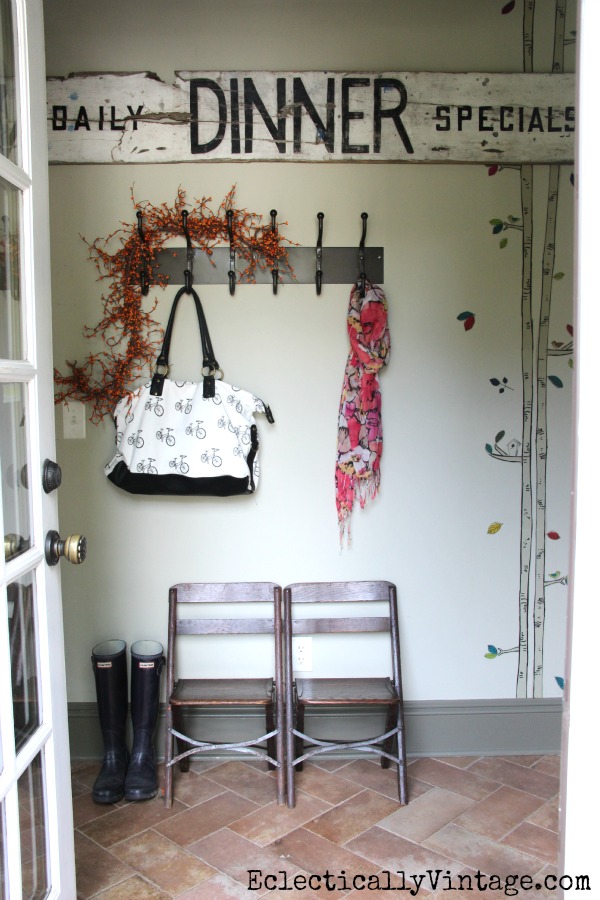 We went in for wild Maine blueberries …
and I came out with this fabulous old sign that was sitting neglected in the grass – $10 and it was making the 500 mile trip home with me!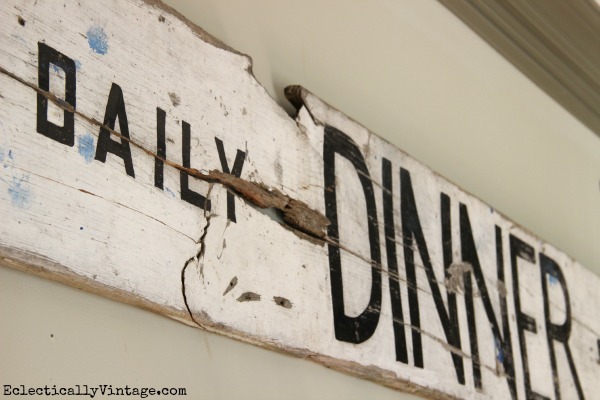 What's better than an old school chalkboard during back to school season.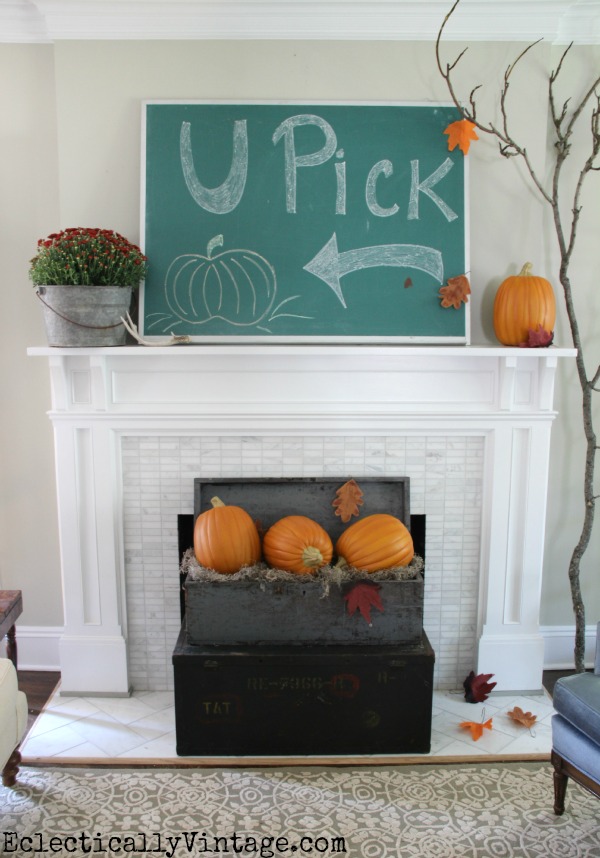 Crash – this giant branch fell on our garage and I hauled it inside before my hubby could haul it away.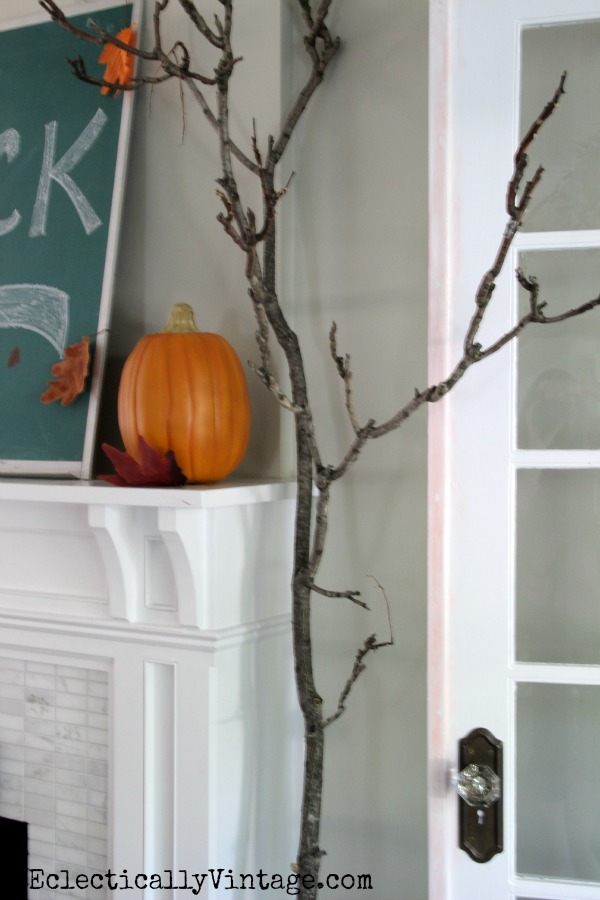 Brass is back says my vintage quail.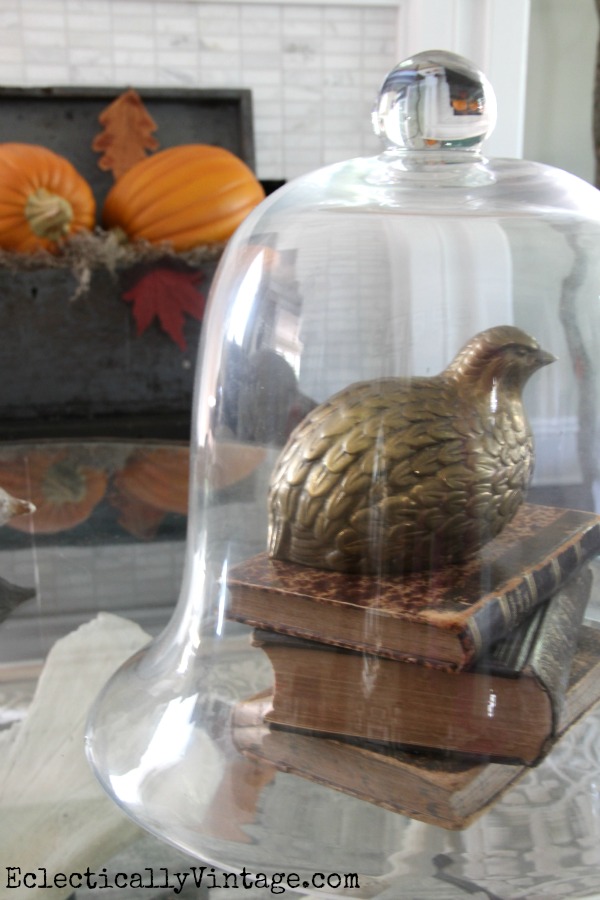 Who needs to weigh themselves when they can weigh mums instead.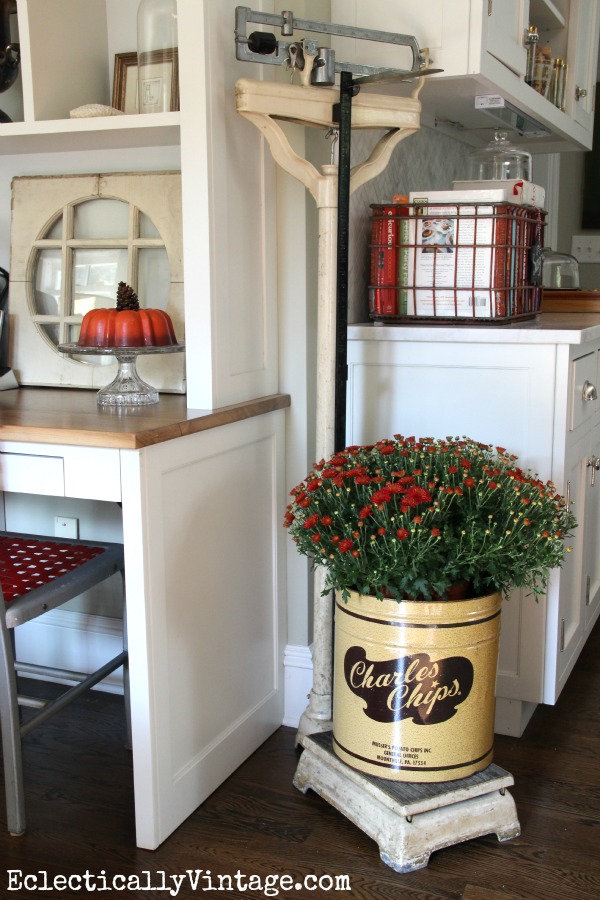 Charles Chips delivered right to our front door when I was a kid.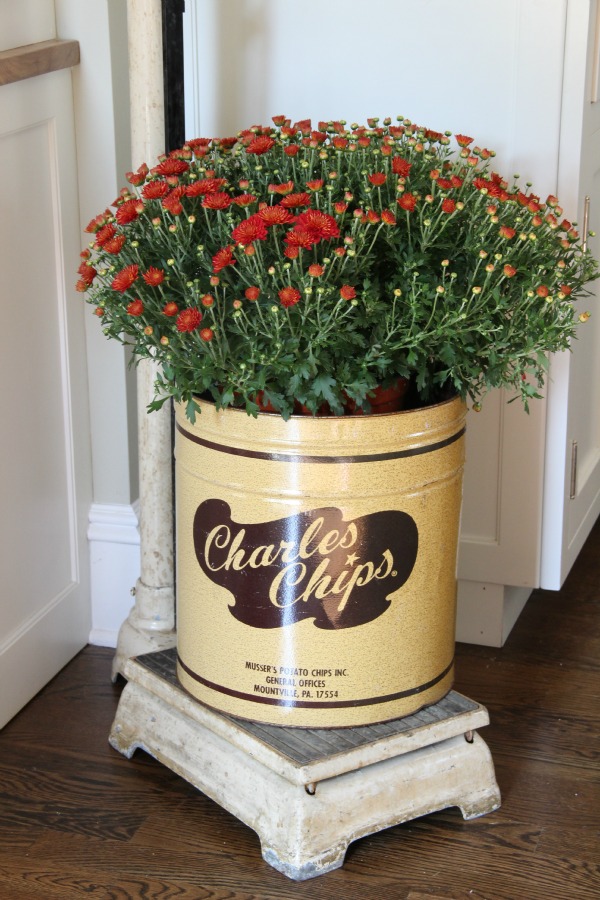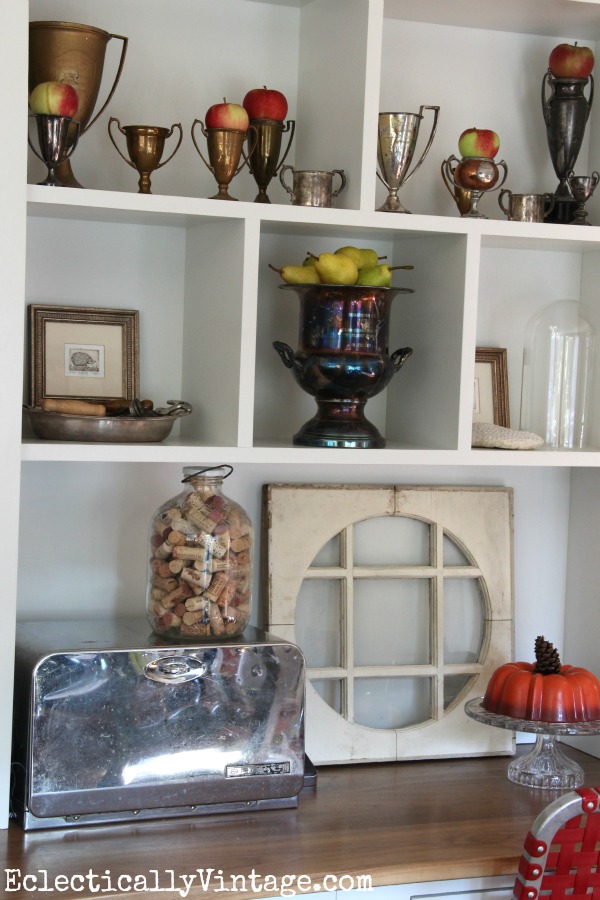 If you like it then you better put a pinecone in it … instant pumpkin.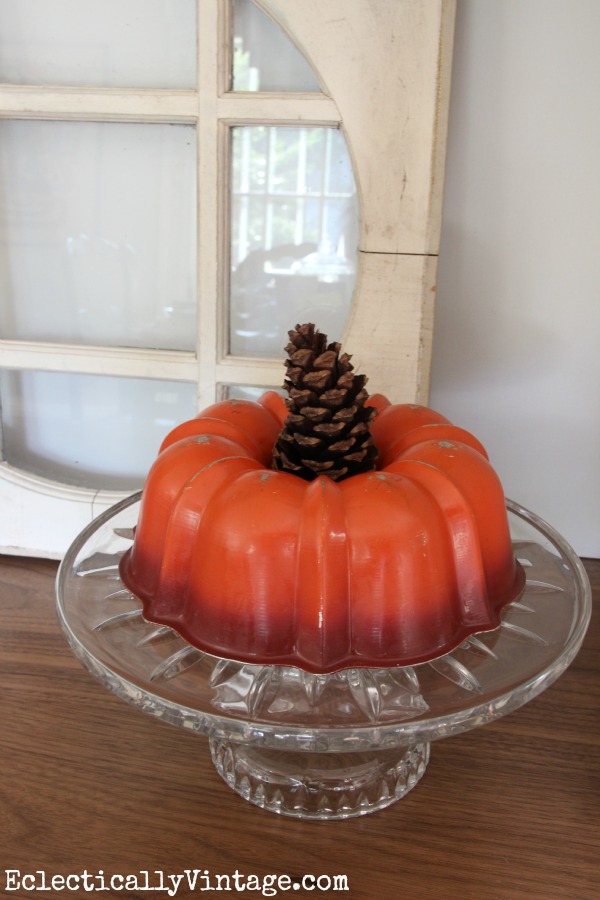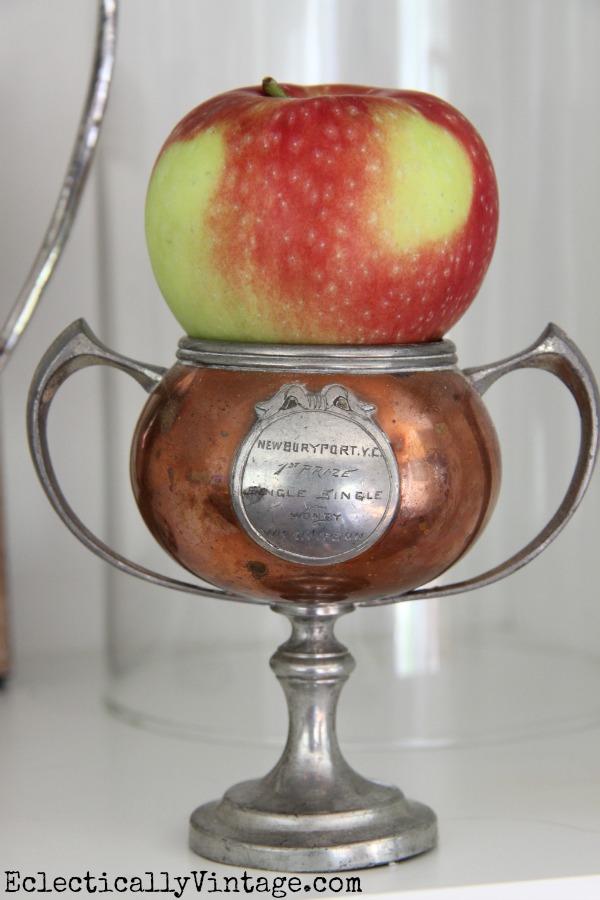 A bouncing baby boy – my hubby – was weighed on this old scale that sits on my old window chevron tray.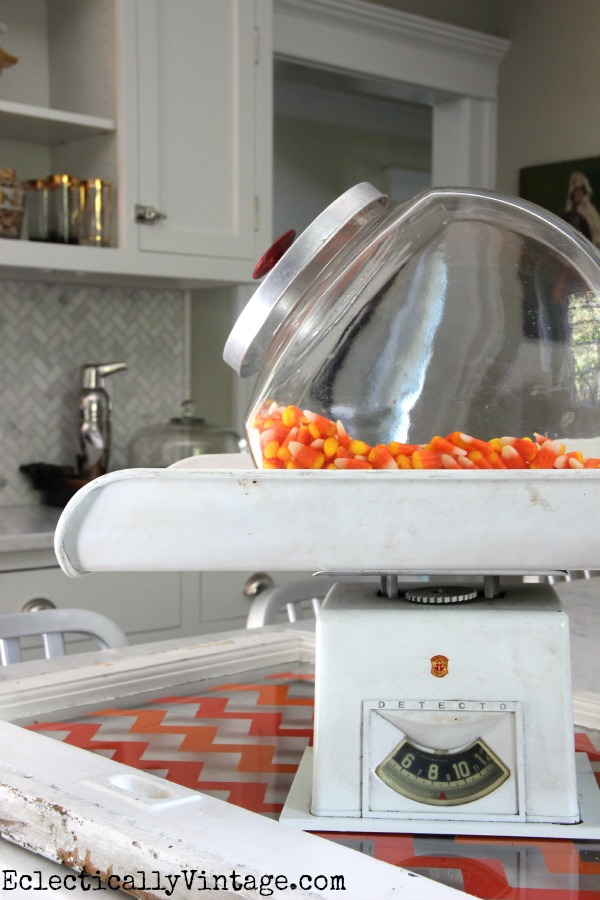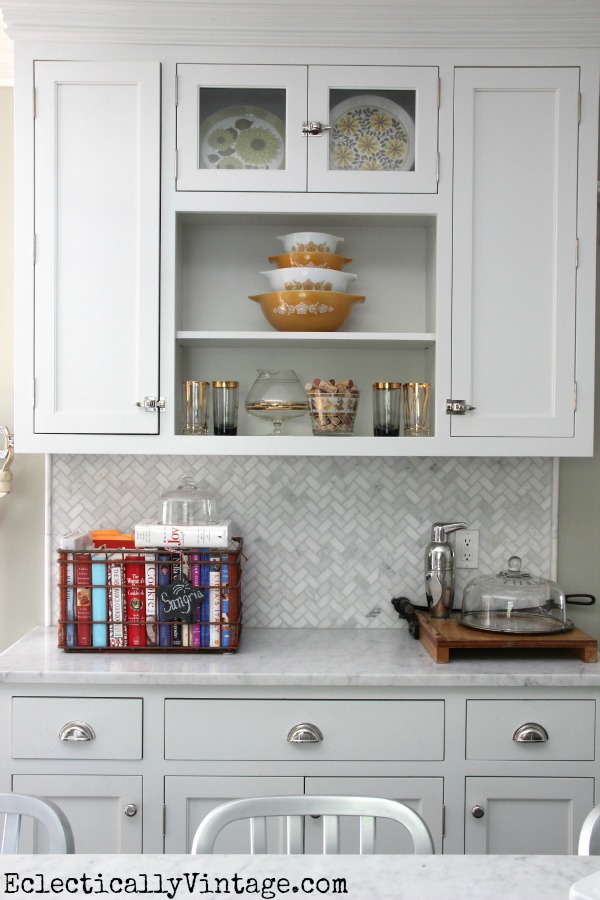 Gold replaces my turquoise pyrex for the season.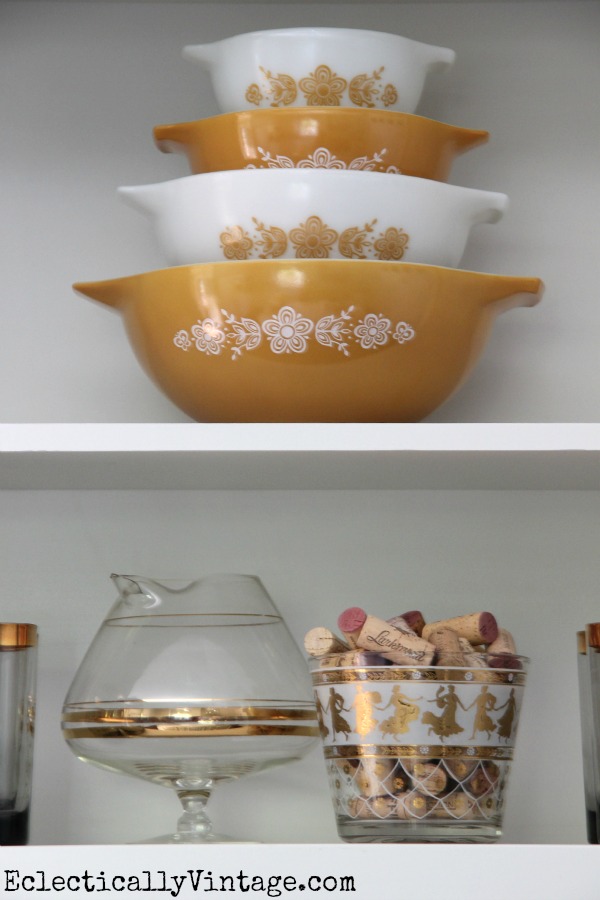 Gotta run – I'm putting on my boots and heading to the pumpkin patch.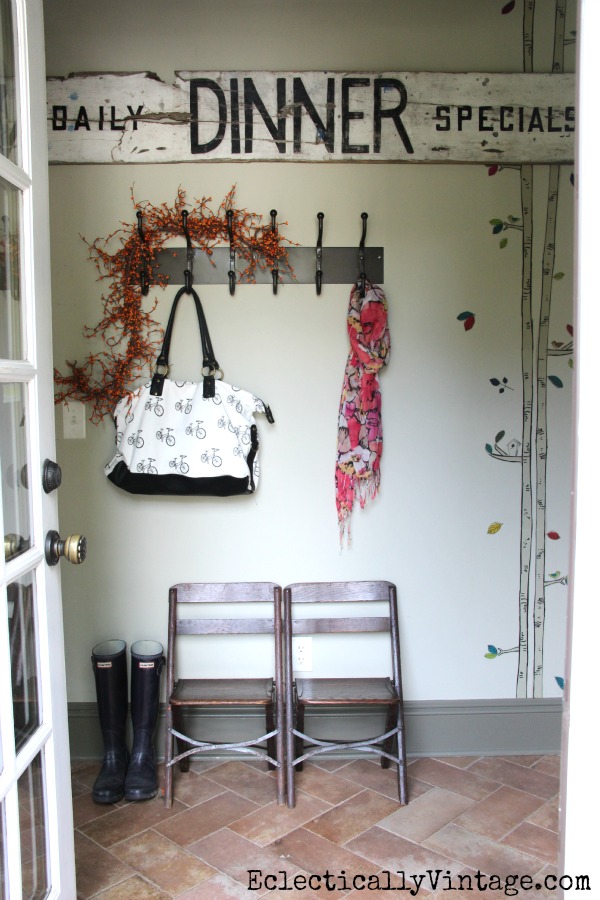 It's a party – stop by these fabulous ladies who have also put their vintage spin on their fall decorating.
Sharing Here:  Savvy Southern Style