10 Wildly Clever Pumpkin Crafts!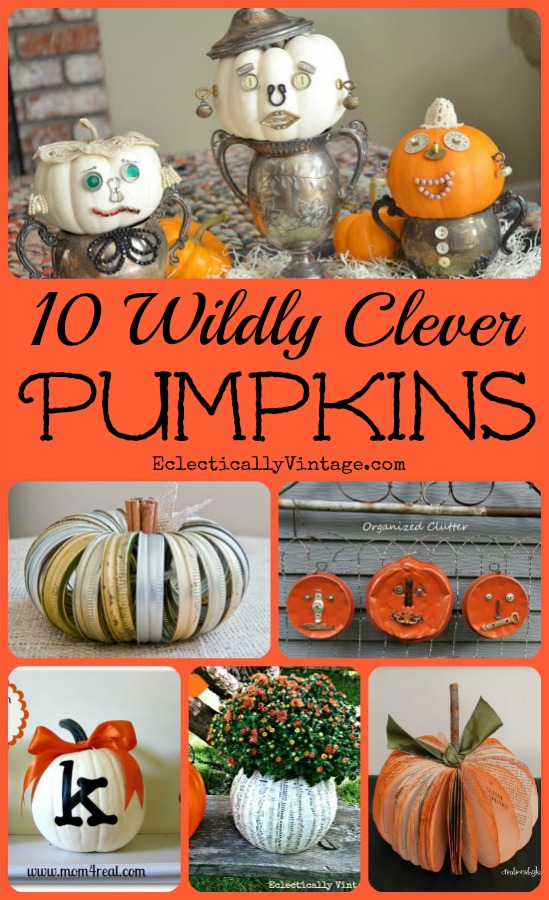 I can almost smell the pumpkin pie baking and the leaves burning.
As you know, I love fall decorating and creating a fun Halloween house for my girls.
So do these creative gals …
Carlene from Organized Clutter is one of the most creative people I know!
Check out her cake pan pumpkins!
Gotta love a pumpkin with attitude!
Betsy from My Salvaged Treasures better watch these little divas or they may stay out past their curfew.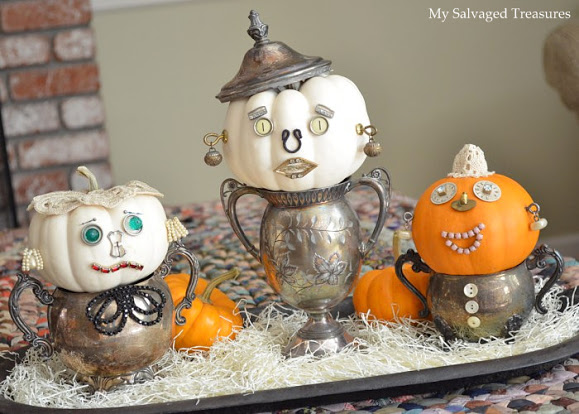 This is the definition of looking at something in a new light.
These glass light globe pumpkins from Homeward Found had me at hello (make sure to check all of them out).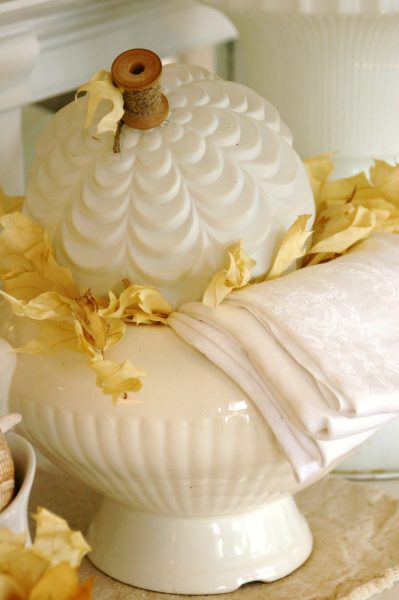 who knew mason jars make the world's cutest pumpkin – from the creative Kristin of Yellow Bliss Road.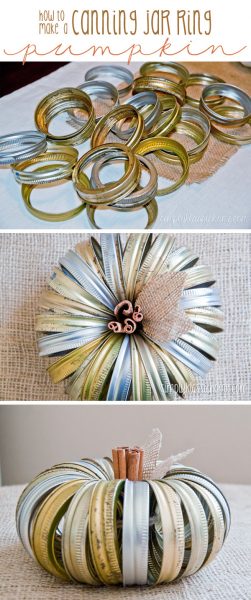 Diane from In My Own Style shows us all the right cuts to make to perfectly create this napkin pumpkin.
I'd love to live on an island where I could make my very own palm frond pumpkin like Karah from the space between did.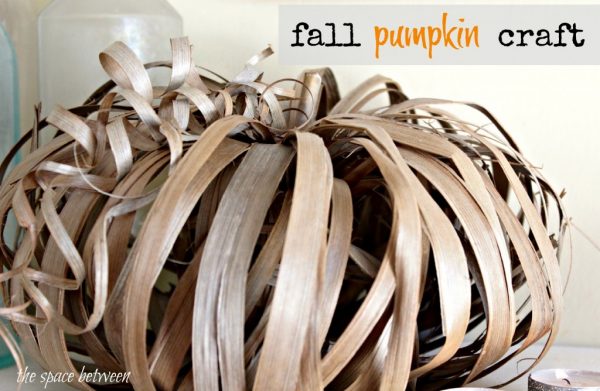 Love the simplicity of this monogrammed pumpkin from Jessica of Mom 4 Real.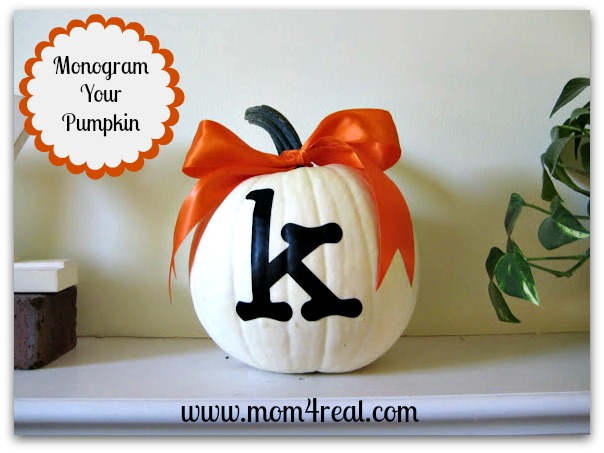 Creations by Kara makes a book page pumpkin that makes me want to hit the library!
We can't forget about my pumpkins!
Makeover those ugly plastic pumpkins into music sheet planters.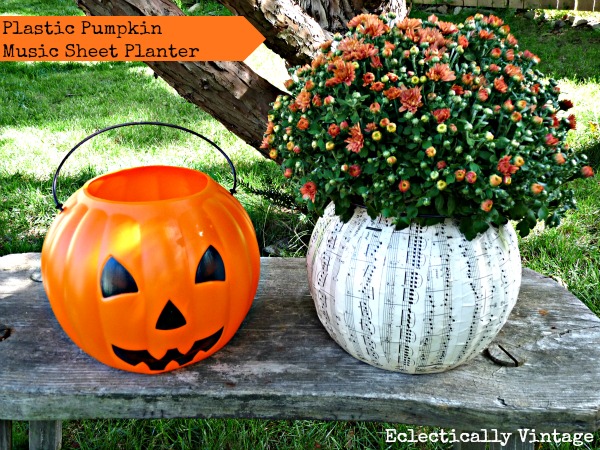 And the latest and greatest to my pumpkin family is my blue lace pumpkin.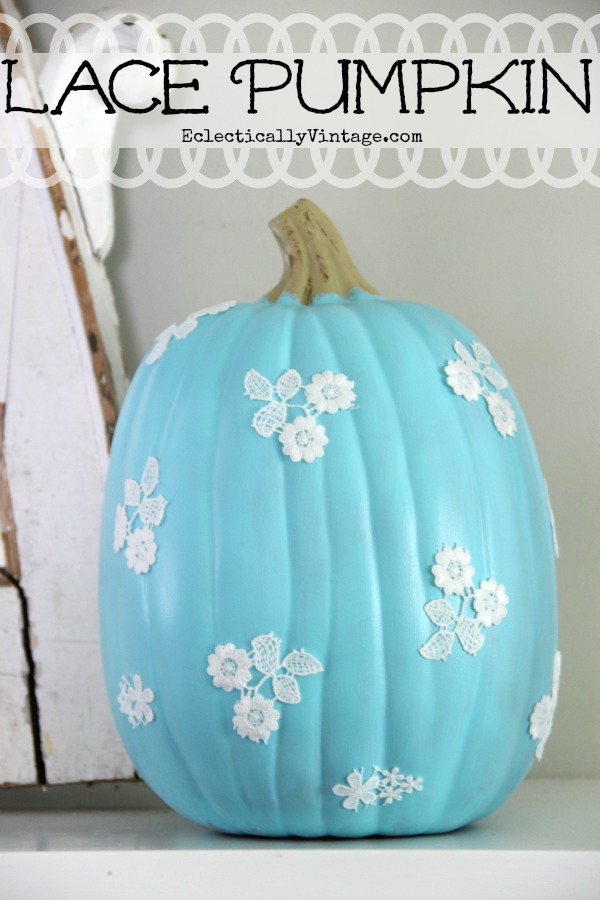 So get yourself to your nearest pumpkin patch and pick a winner.
See my Halloween House tour here!