Countdown to Christmas – Easy Art Update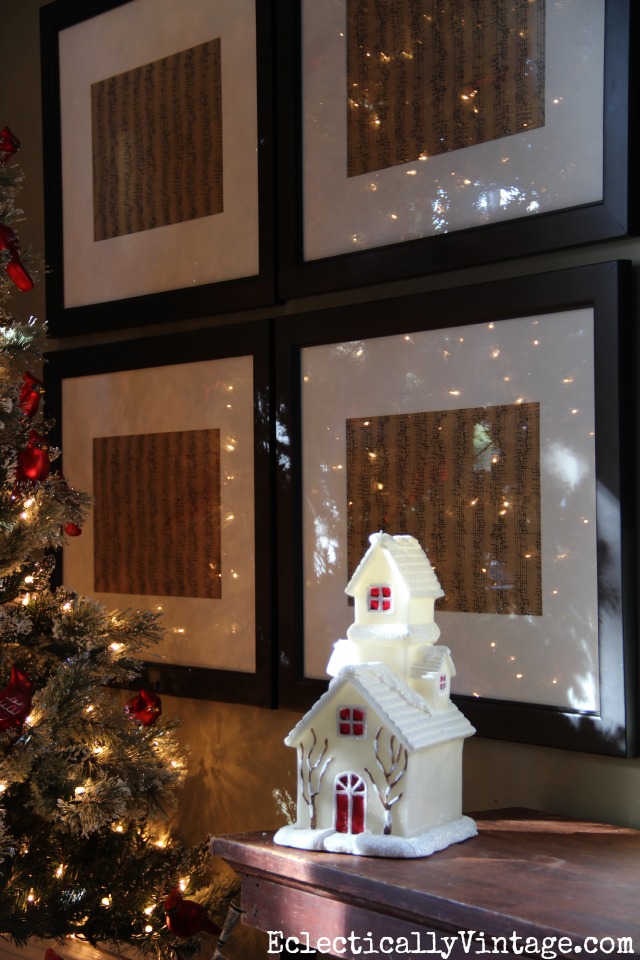 Only 7 Fridays til Christmas my little elves.
So we can relax in front of a roaring fire in December, let's get as much done now as possible!  My friends and I are bringing you creative Christmas ideas every Friday until the day after Thanksgiving.
If you missed my week 10, week 9, or week 8 projects, be sure to check them out.
I love the coloring book art in my dining room …
but for Christmas, I want the tree  to be the shining star.
So I just removed the backing on my frames and added wrapping paper right over the existing art  for an instant, easy art update.
The before …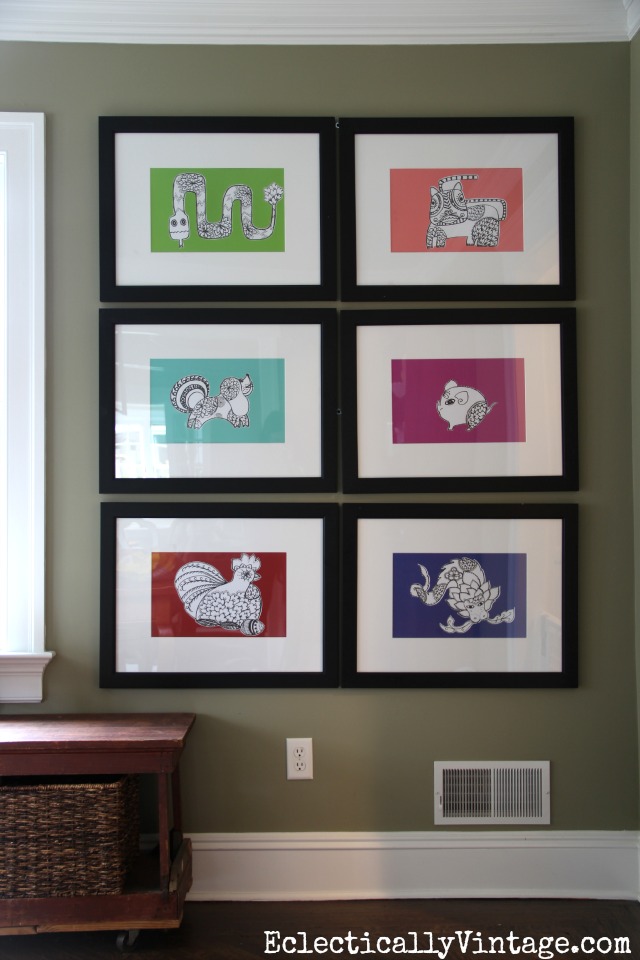 and the after.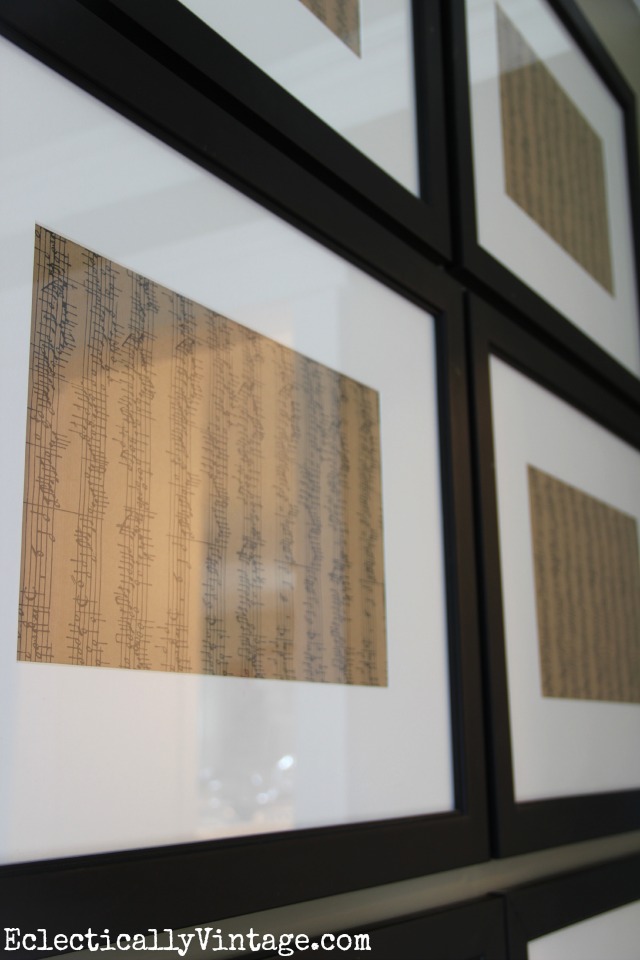 The perfect backdrop for all of the merriness that will soon be going on in here.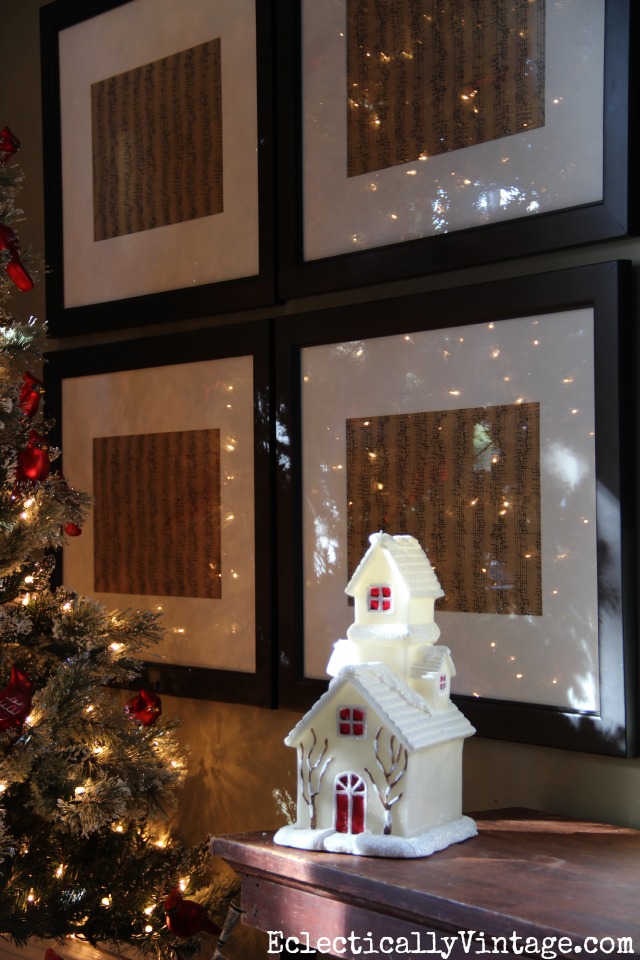 Visit these merry making friends for more ideas to get you in the Christmas spirit.