My Thanksgiving Table and Elastic Waist Pants!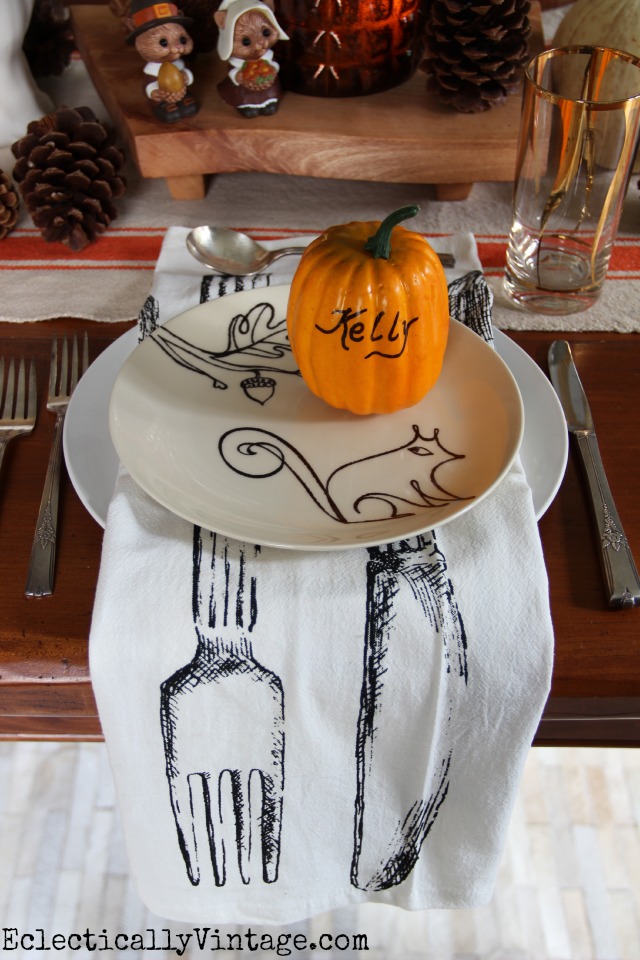 I'll be donning my elastic waist pants, whipping up a big Tom turkey and carbo loading up a storm this Thanksgiving.
Best part – family.
Second best part – (besides all those carbs) an excuse to set the table in a fun way.
Make sure to check out my house all decked out for fall.
Twenty five fabulous friends are sharing their Thanksgiving tables this week (five a day) thanks to Lindsay at The White Buffalo Styling Co. and you can hop from one blog to the next to see them all.
Make sure to check out the stop before me – Run to Radiance – to see what she whipped up.
Here's how I'm setting the table this year.
Orange stripes on the table runner was just the pop of color this table needed and a couple of raised wooden slabs add just a little height so everyone can still see each other across the table!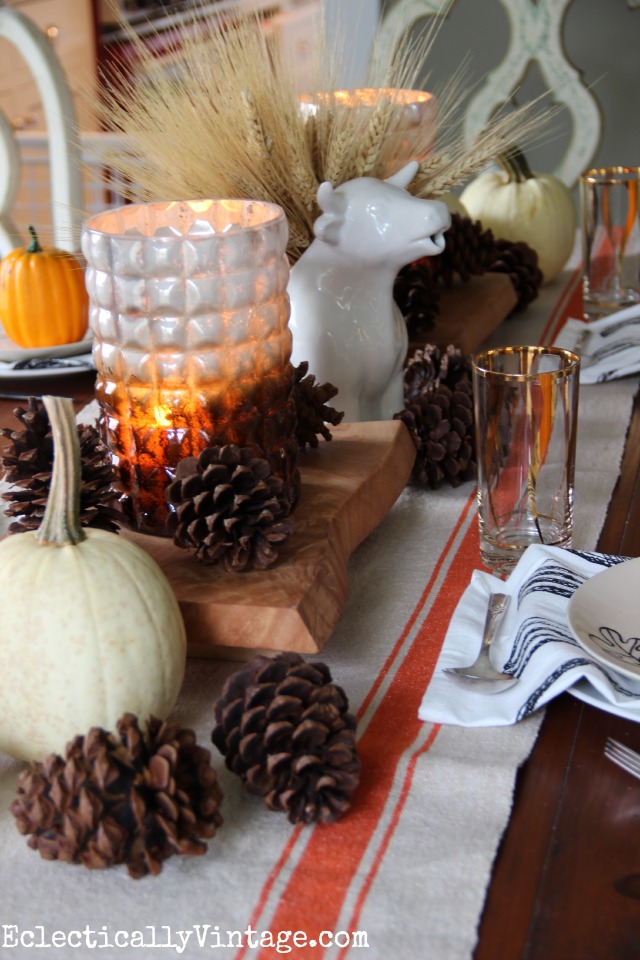 More orange on these little pumpkin place settings will soon turn into Thankful Pumpkins.
Everyone looks better stuffing their faces …
I mean enjoying a leisurely meal by candlelight.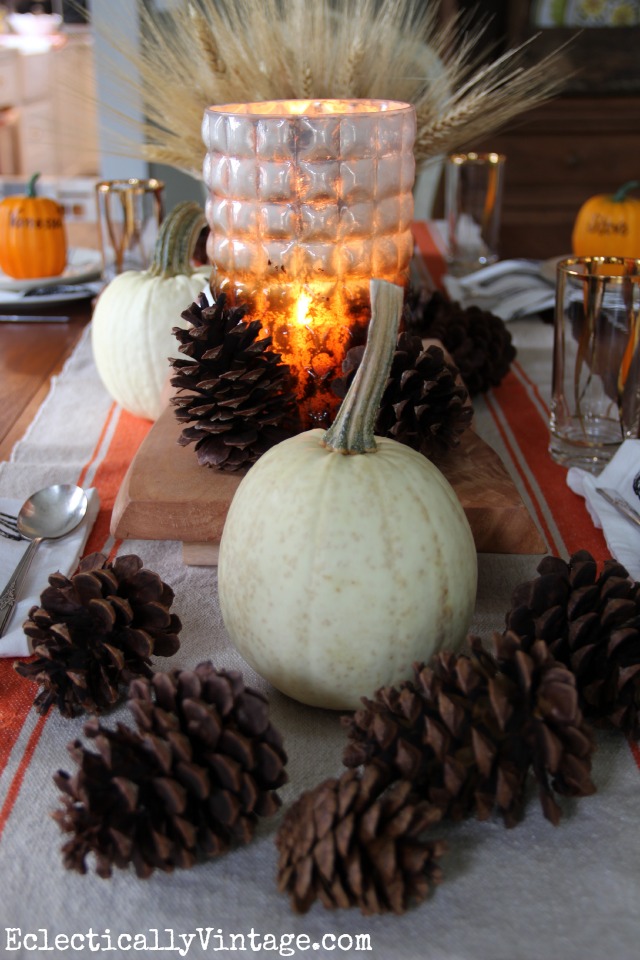 One of my first jobs was working in a Hallmark store where I squirreled away these salt and pepper shakers for many years until I could finally set them out on my own Thanksgiving table.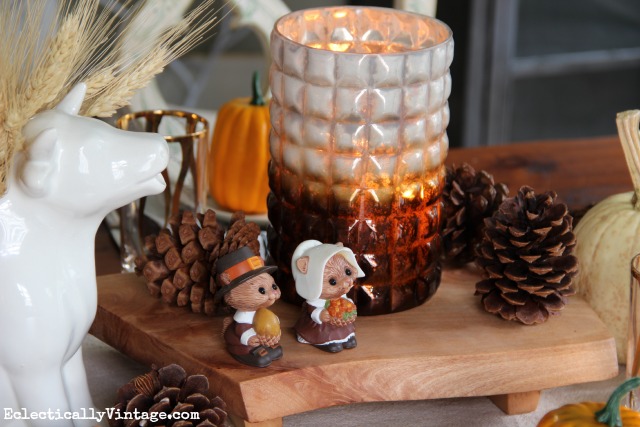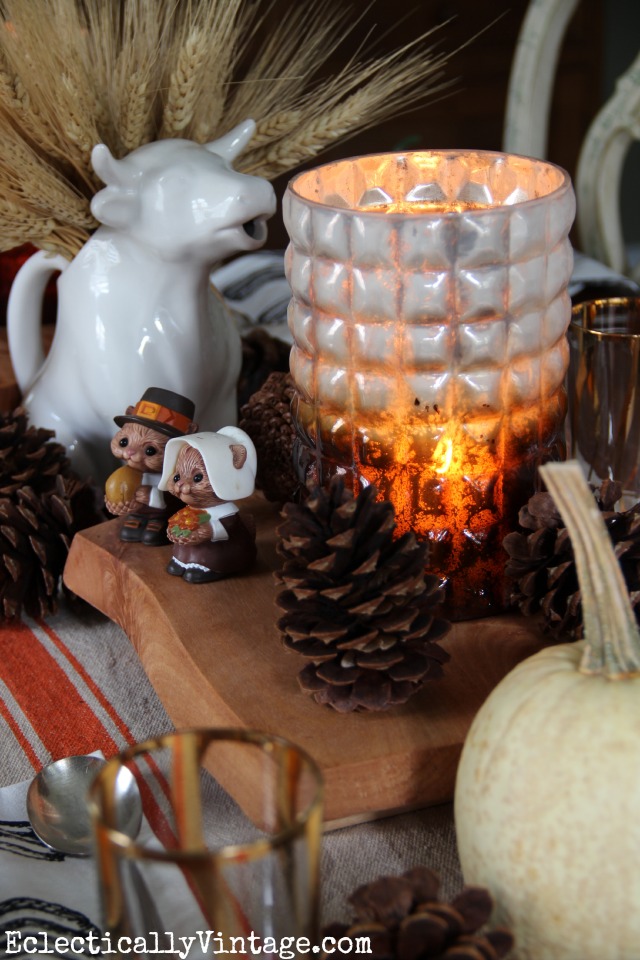 Gold glasses, silverware and my cow pitcher add vintage charm.
Here's to food, family and elastic waistbands.
P.S. Don't forget to print out my FREE vintage corkscrew printables – they make the perfect hostess gift!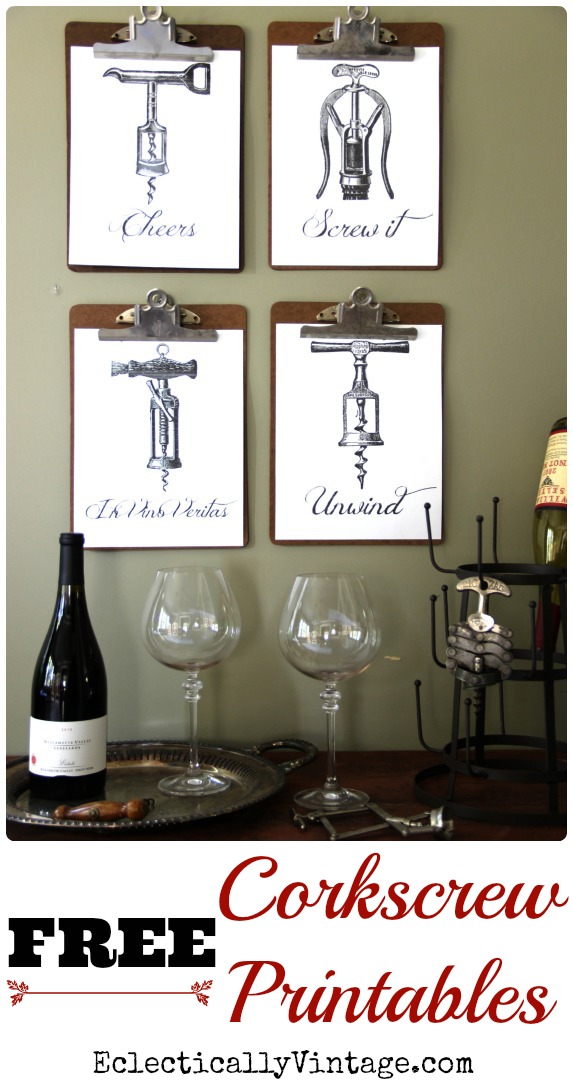 Hop over to Simple Stylings next to see how she does Thanksgiving.
Sources:
wood pedestals, table runner, wheat, napkins – HomeGoods
squirrel plates – Crate & Barrel (last year on Clearance)
candleholders – Target a few years
squirrel salt & pepper shakers – Hallmark 20 years ago!
glasses, silverware, cow pitcher – vintage