This eclectic garden tour is filled with whimsical ideas for every gardener. See how to creatively repurpose and upcycle every day objects and turn them into art for your garden.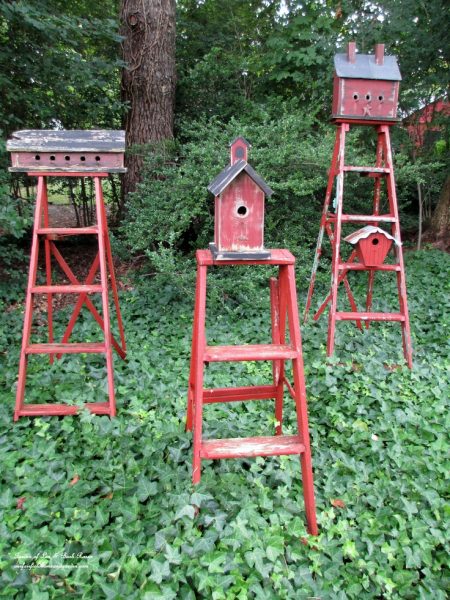 It's summer and that means hanging out outside so let's make this summer the summer of gorgeous garden tours!
Who better to start with than Barb of Our Fairfield Home and Garden who I officially dub the Garden Fairy Godmother.
Barb's neighbor was tossing 32 shutters so she challenged herself to use all of the shutters in the garden and she nailed it starting with a shutter fence, a raised garden bed and more!
She's got a Kelly green thumb in her garden that's filled with surprises around every corner …
like a wheelbarrow planter.
Magical things happen in a garden filled with fairies and toadstools.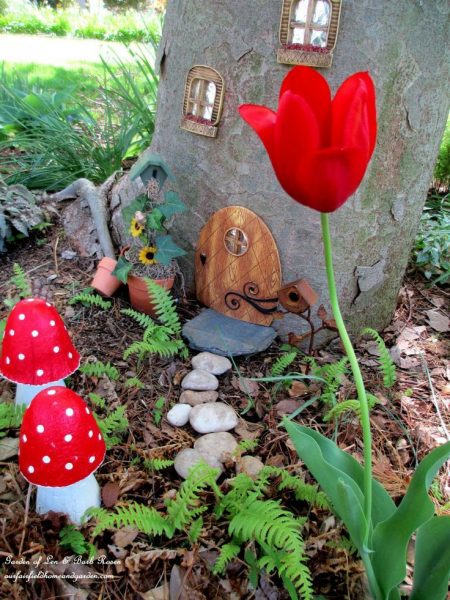 Love this bicycle built for beauty.
The perfect potting bench – a vintage sink.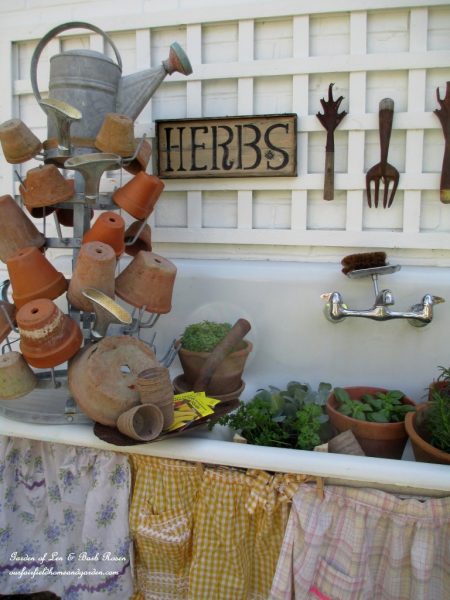 Love the little rooms and pathways throughout the garden.
Birdbaths are for succulents …
and rocks and garbage can lids are for birdbaths!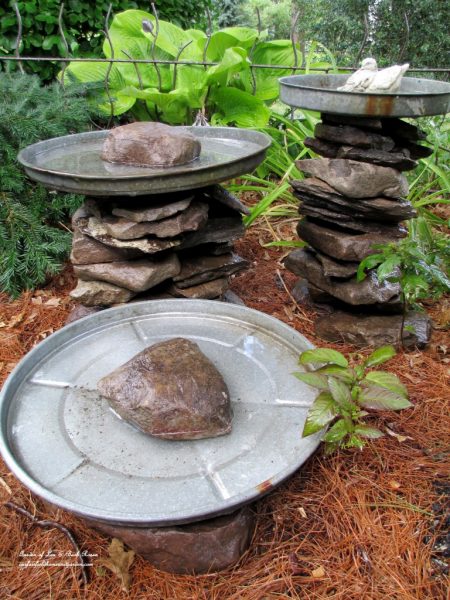 Feathered friends can find lots of places to rest.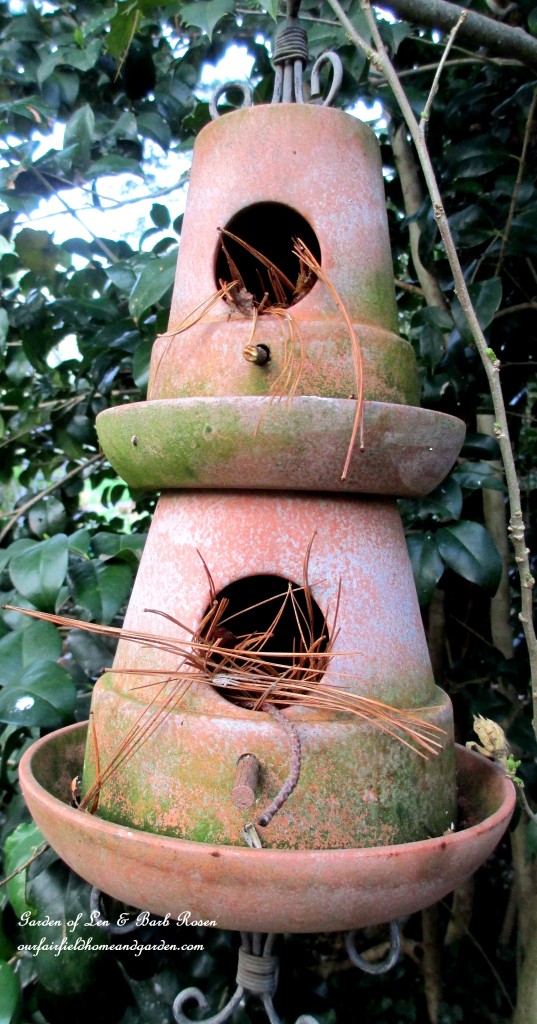 Extra pots turn into a tree.
Just missing the s'mores.
Who need a huge lawn to mow when you can have this?  Barb transformed her front lawn into a showstopper in just a few short years.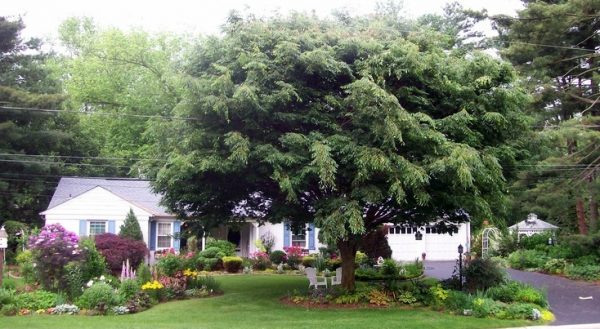 Visit Barb of Our Fairfield Home and Garden in her garden – I am sure she has a glass of lemonade waiting for you plus tips on what, when and how to plant just about everything.