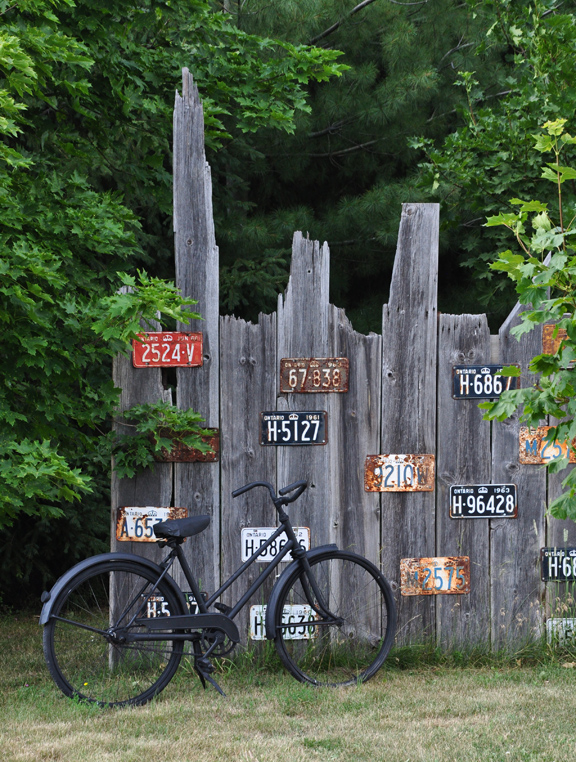 "Like housework, a garden is never done."
Wise words from Jennifer of Three Dogs in a Garden.
Not only is she an avid gardener, she also is an amazing photographer capturing her friends and neighbors gardens in all of their glory.
Here, Jennifer takes us on a tour of the charming garden of her friend Beth and it starts on a patriotic front porch.
Climbing vines are the star – as well as the trio of stars above the door.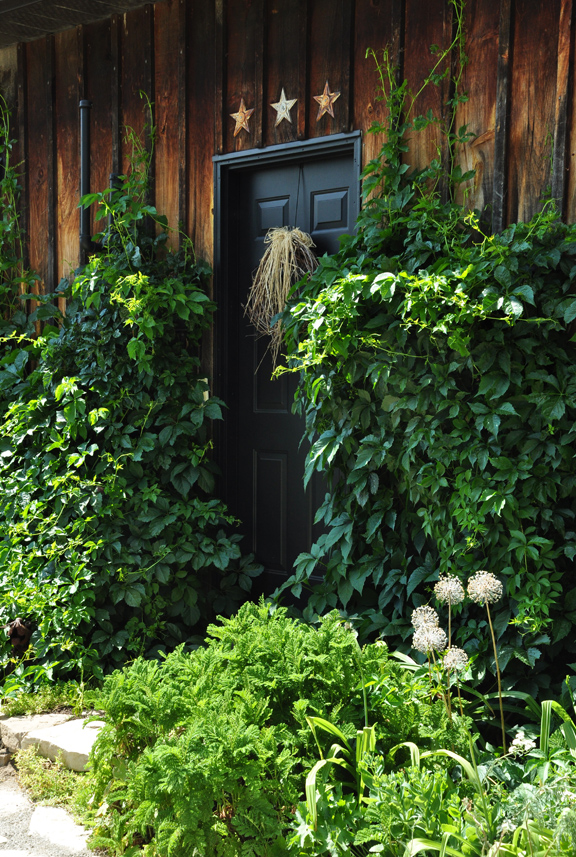 Colorful old doors add a stunning focal point at the edge of a pond.
Even the pond gets in on the action with a boat load of greenery.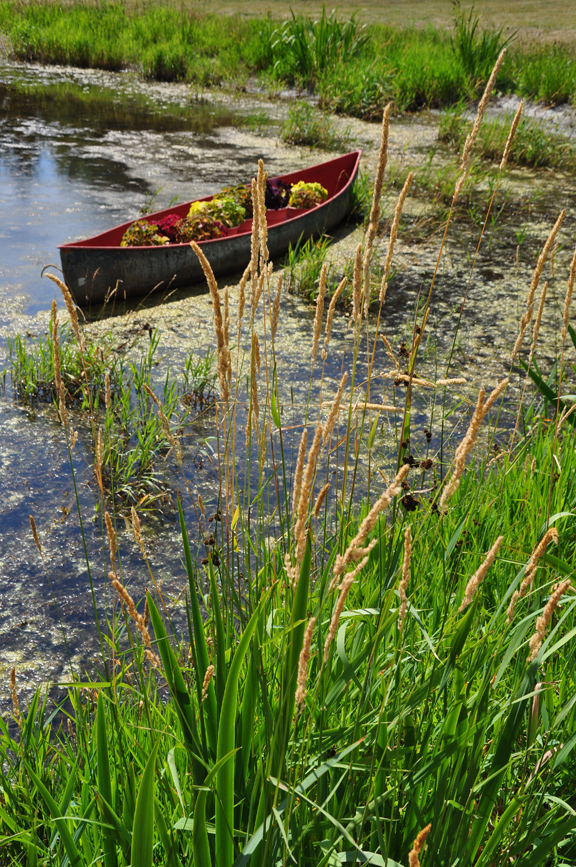 The back yard welcomes us with colorful wheelbarrows that are as much form as they are function.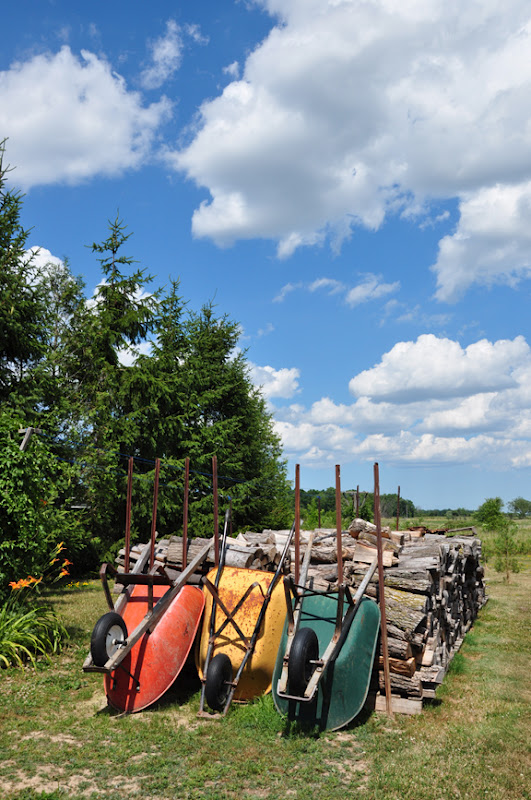 Creative trellises are ready for climbers.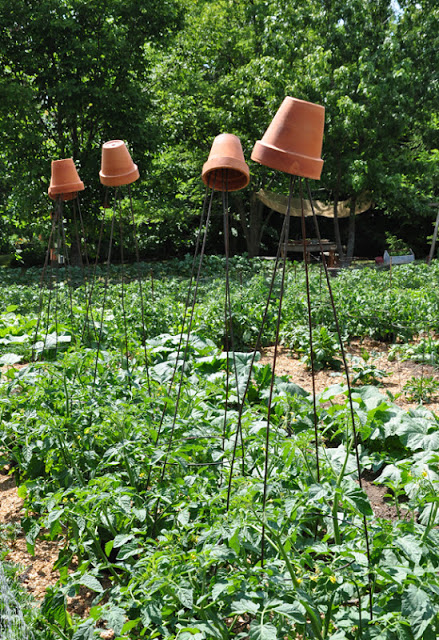 No detail is overlooked.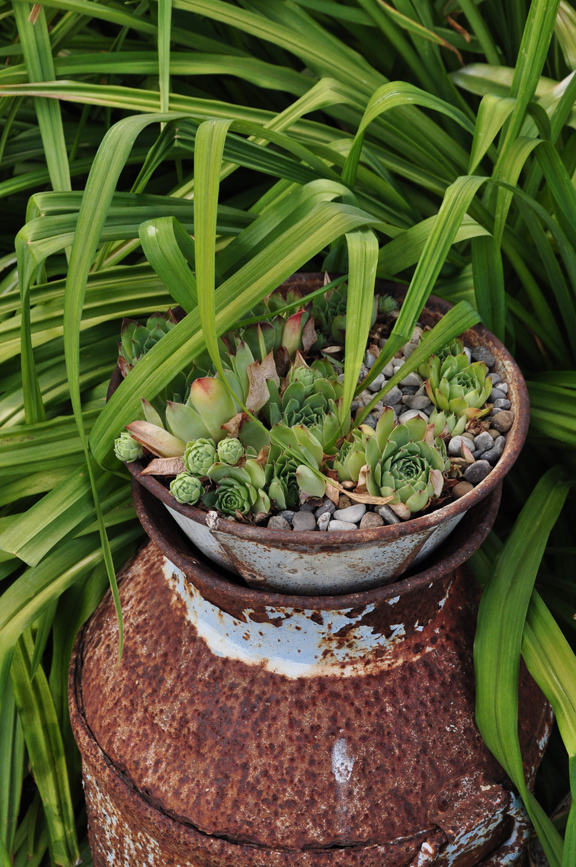 A shady place to relax.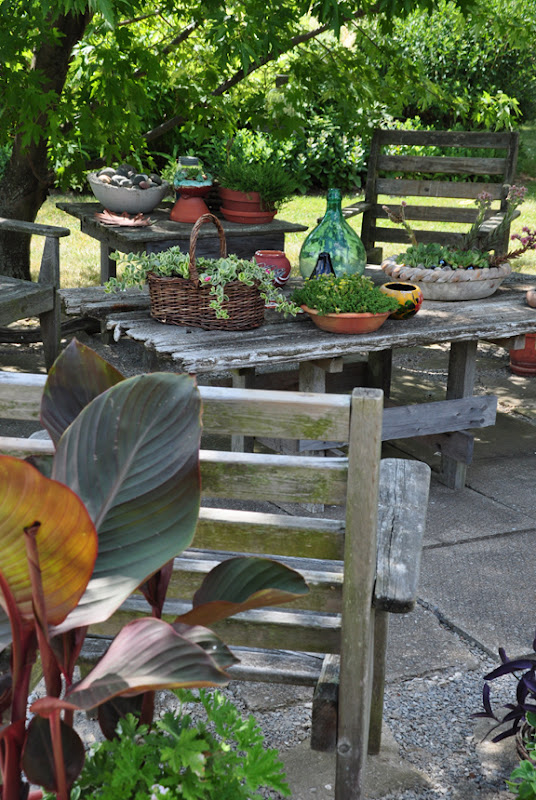 There's whimsy around every turn.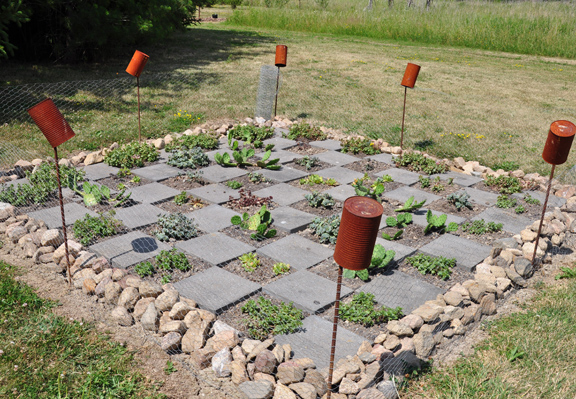 Planters include everything and the kitchen colander.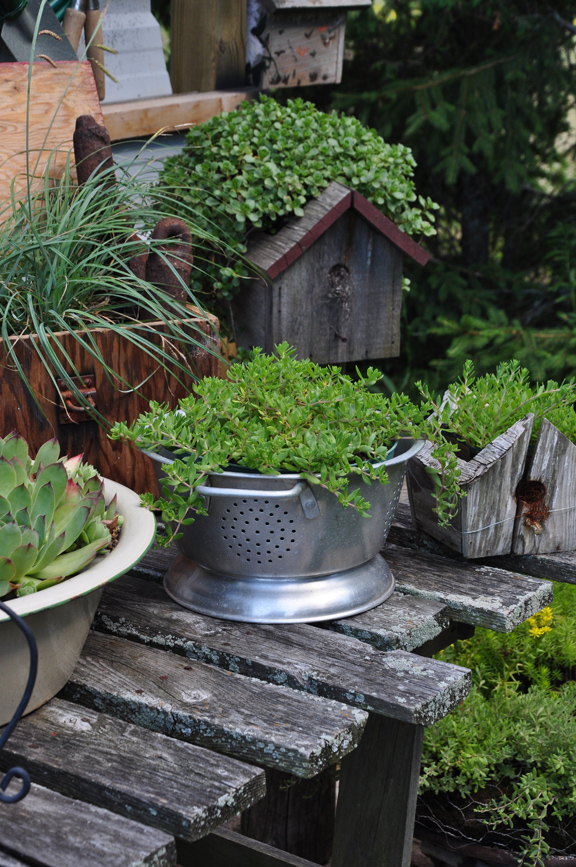 Pinecones as mulch!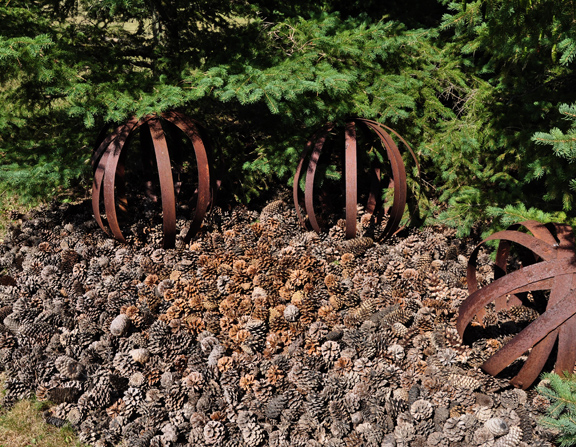 No dream garden is complete without a weathered barn …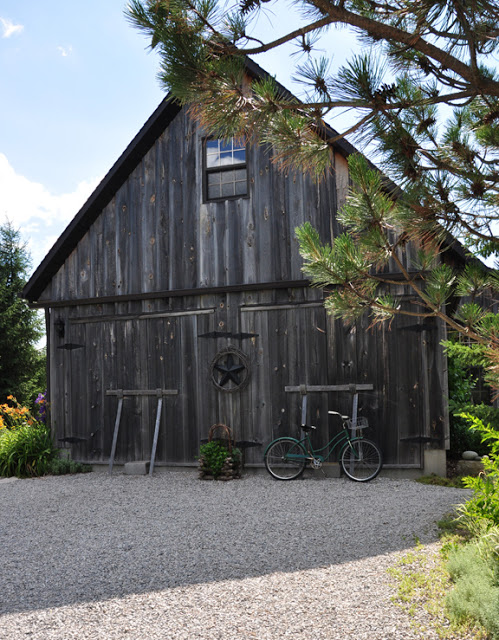 and a little red wagon to haul freshly cut flowers.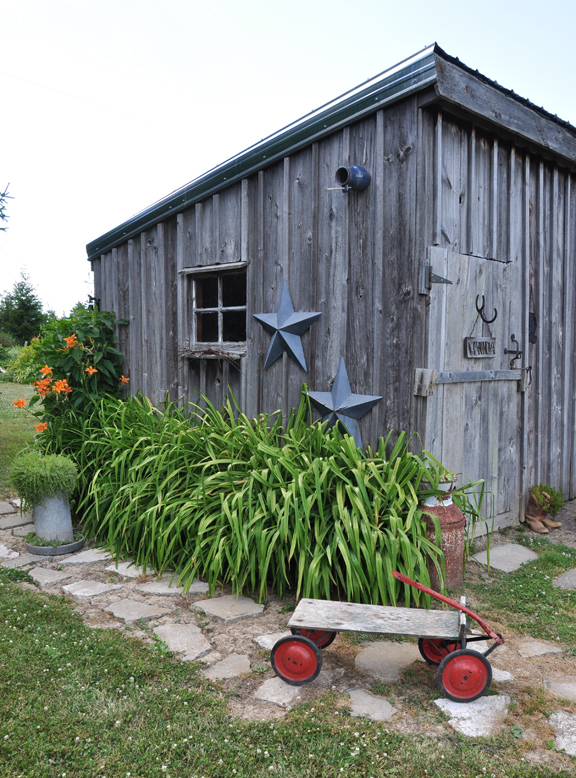 Thanks Jennifer for showing us around such a creative garden.
Stop by Three Dogs in a Garden for some more outdoor inspiration.
Like this tour?
You'll love all of my Eclectic Home and Garden Tours.