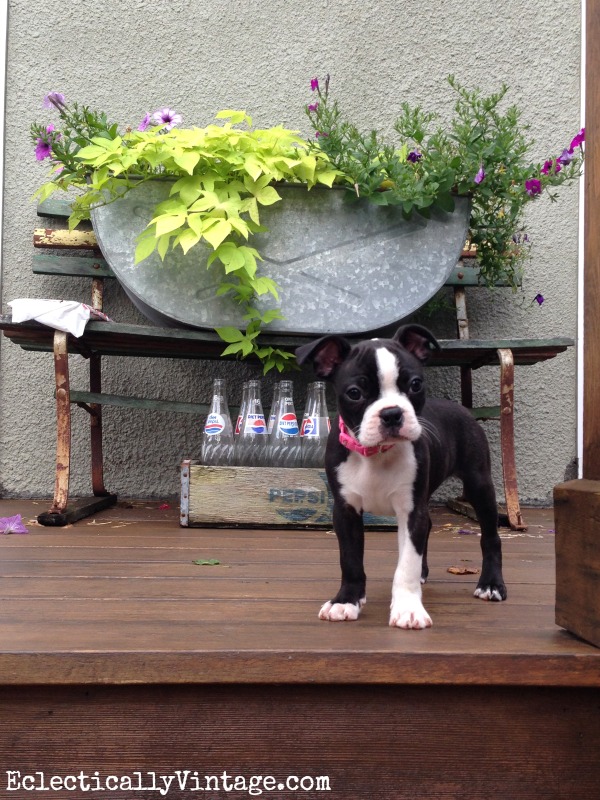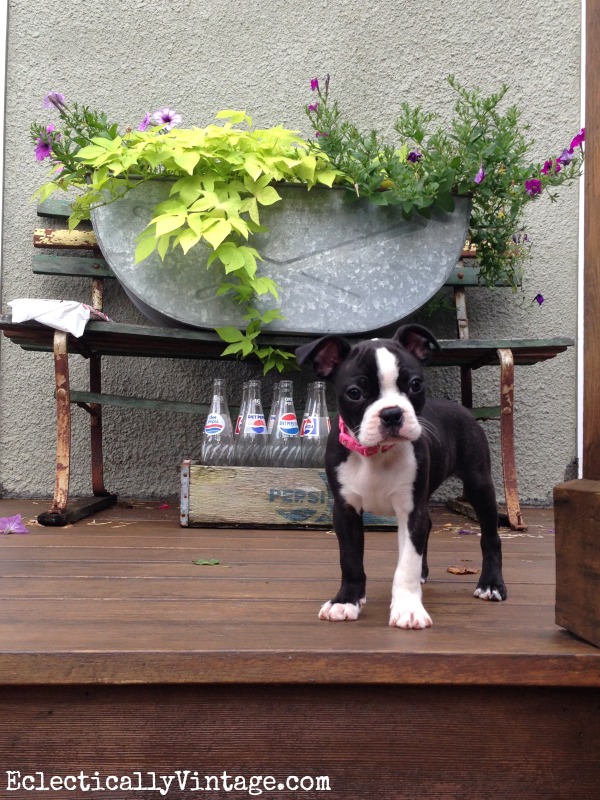 I thought our family was complete with my hubby and twin girls.
So imagine my surprise when at the ripe young age of @*, another little bundle has arrived in our home.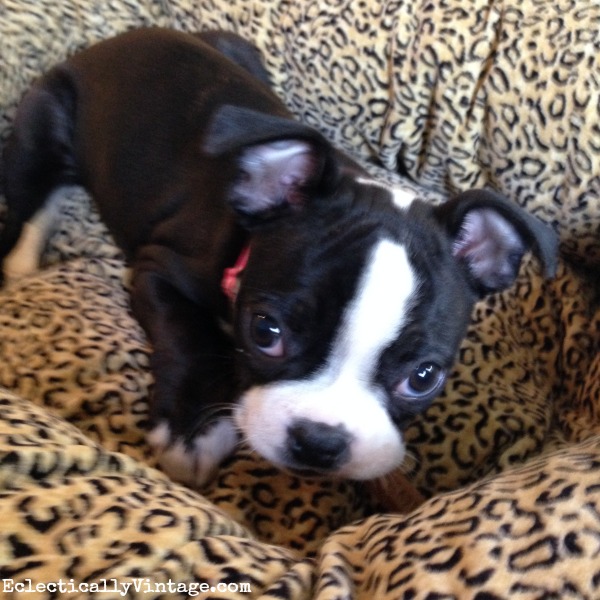 Meet Sushi – born June 9, 2014.
She's a Boston Terrier puppy who I swear is part cat as she loves to find sunny spots for long naps.
Just look at those soulful eyes (I feel like she's judging me – a lot).
We've kept her under wraps for almost a week waiting to surprise my girls when they got back from camp (yesterday).
Needless to say, my girls are nominating us for the Best Parent Award (wonder how long that will last).
I need your help!
Tell us your favorite products, tips and tricks to have her styling, smelling like a bed of roses and being the most well behaved pup on the block.
Gotta run – there's poop to be scooped.
P.S. Can you believe I got that huge galvanized tub for $5 at an estate sale?!
Sharing Here:  Southern Hospitality