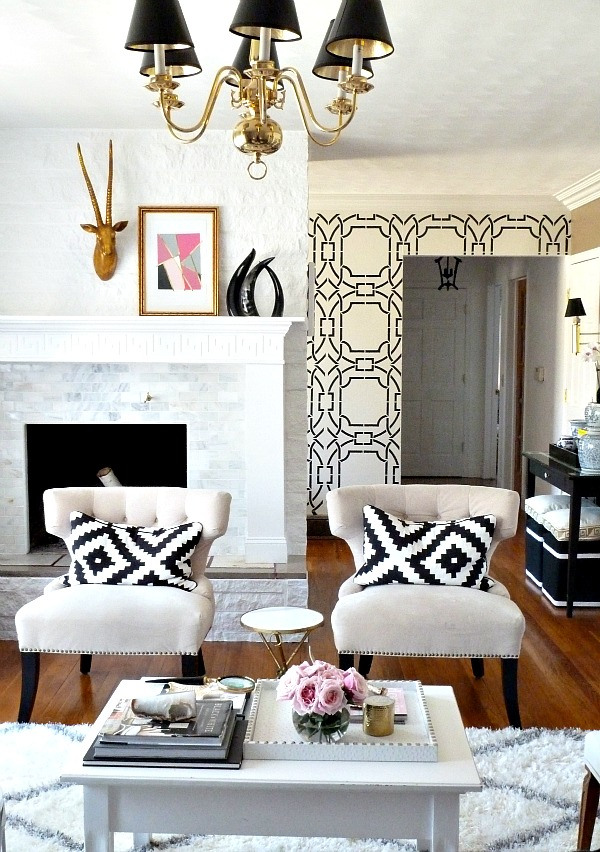 Kristin of Bliss at Home hit the nail on the head – her home is blissful.  I can see that she lives by her design philosophy of "be daring, but lovely" which involves taking decorating risks.
No wonder she's in this month's Better Homes and Gardens showing off her built in bookcase wall made from Ikea bookcases.
Kristin didn't let a little thing like having a dark, flat, mantel-less fireplace wall stop her from turning it into a gorgeous tiled focal point.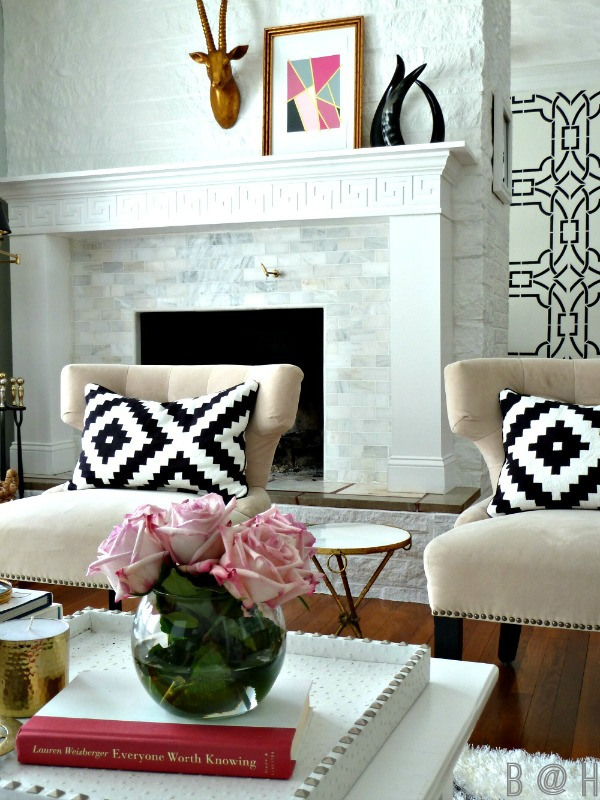 A striped wall defines the entryway.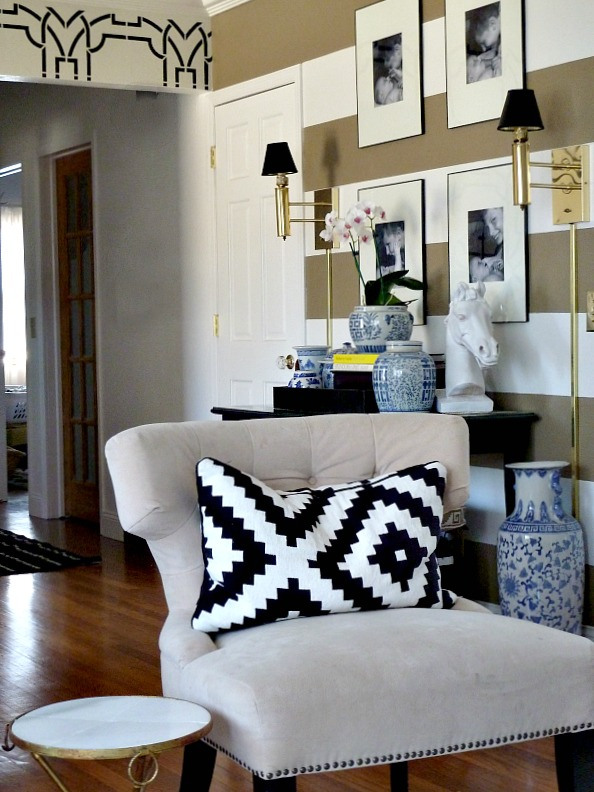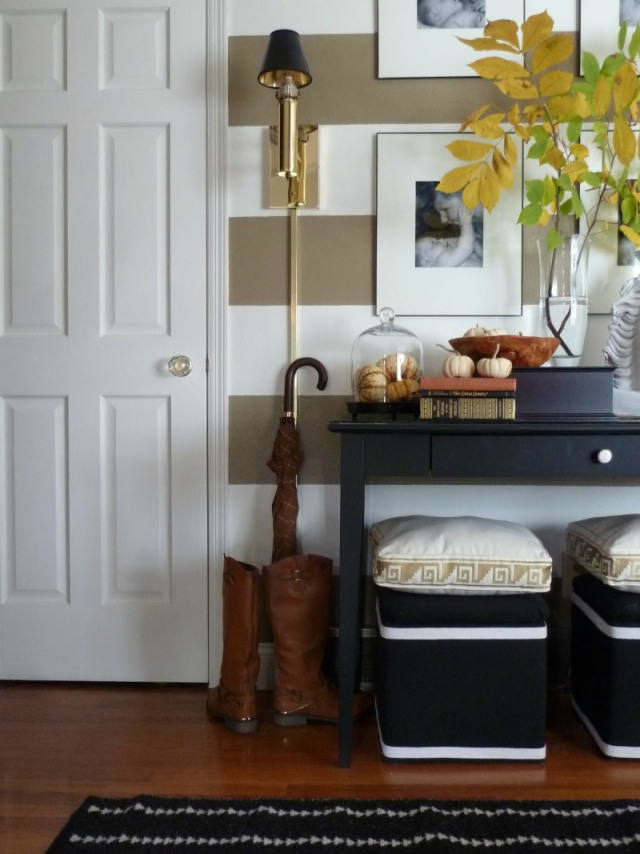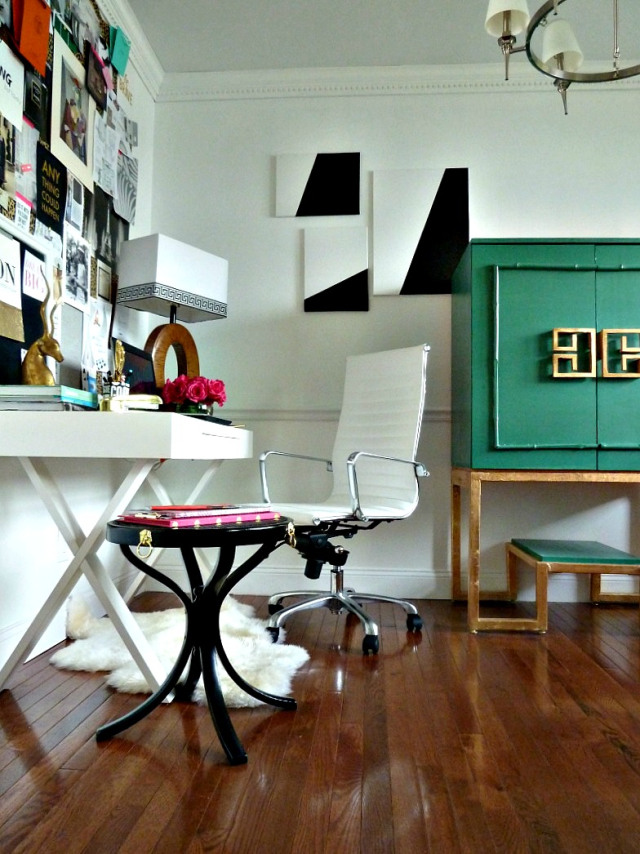 You know I love a good cocktail so I'm naturally drawn to this DIY gorgeous green and gold bar cabinet with Jerseylicious interior!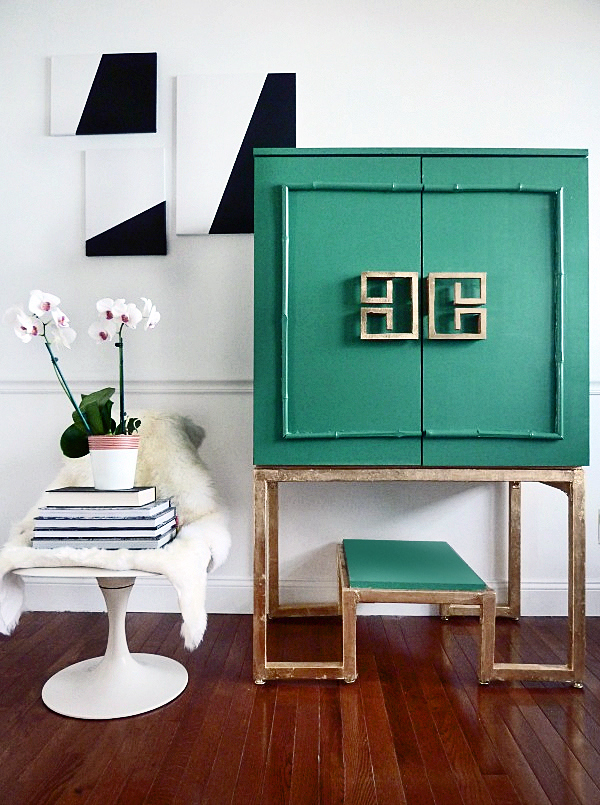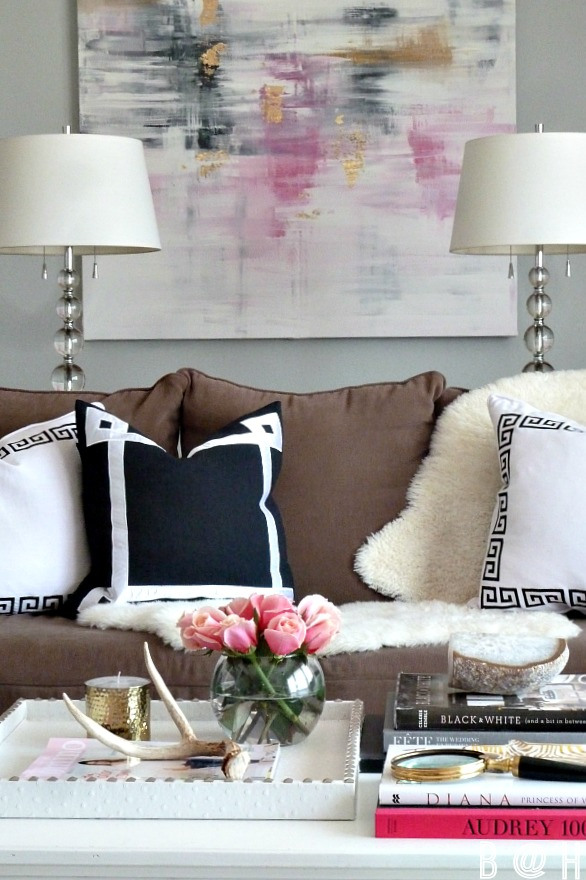 Bold walls showcase equally bold art.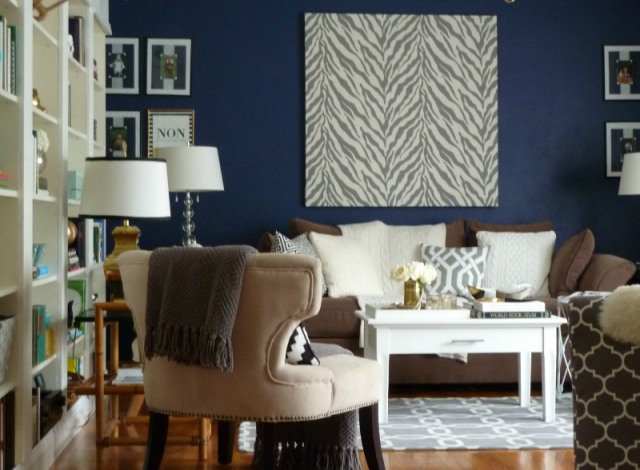 Now that's a bed for sinking into.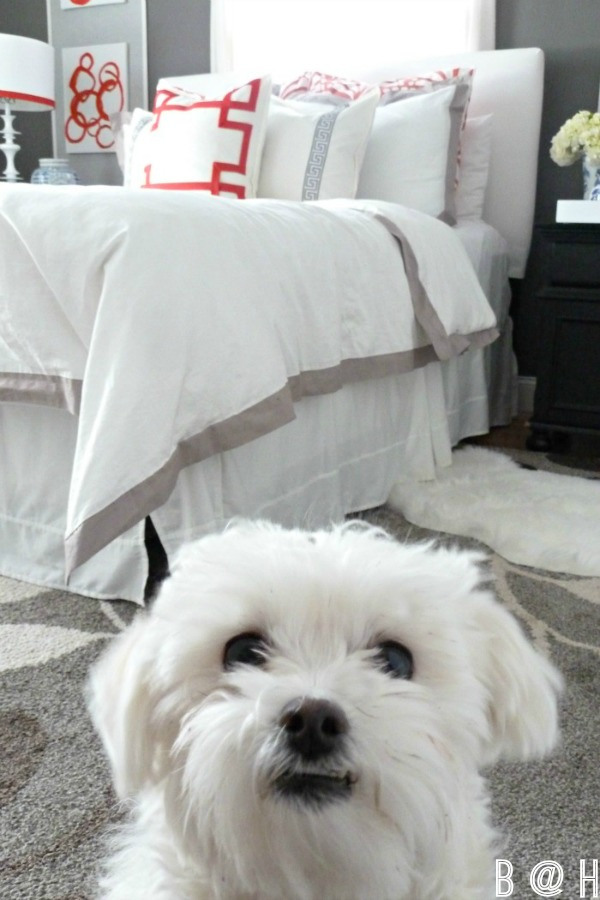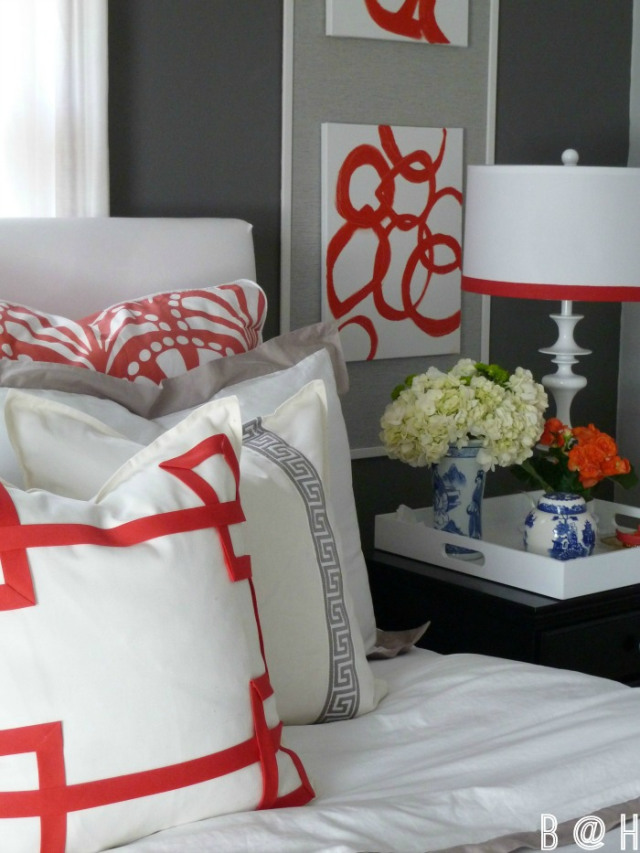 Fall calls for a change of bedding and art.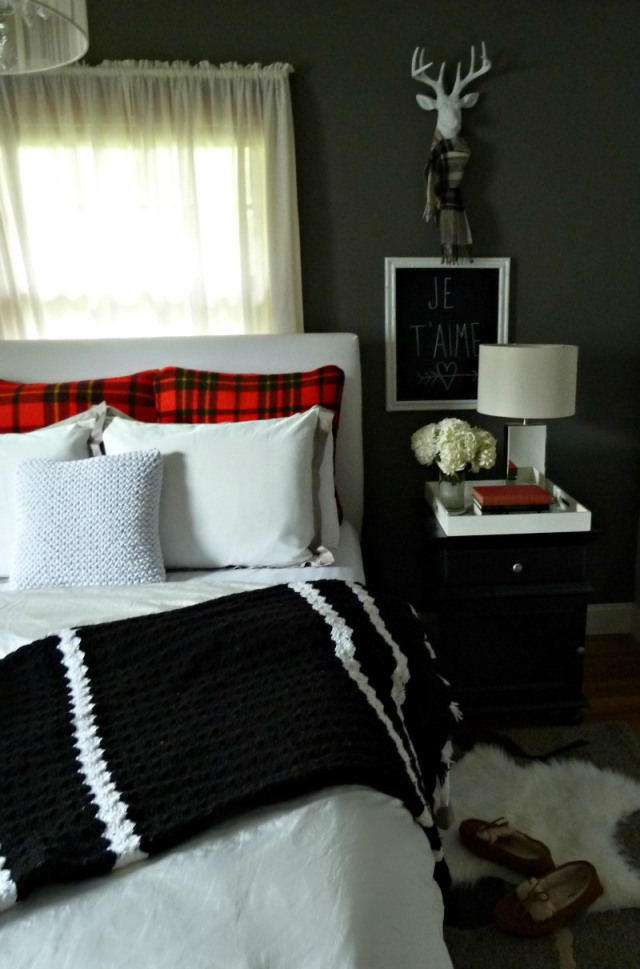 Every kid needs a teepee.
A boys bedroom has never looked so good.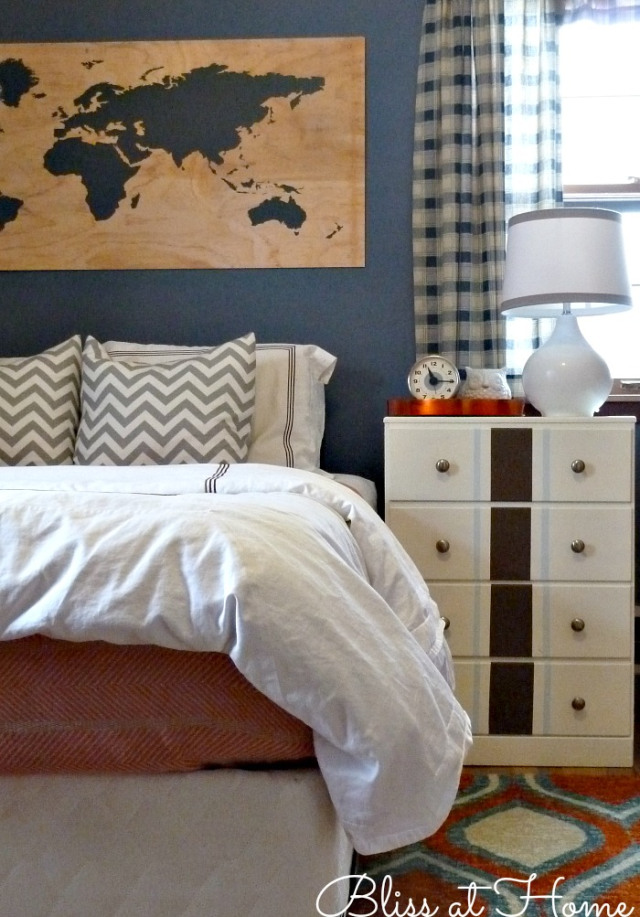 Don't settle for plain old outdoor chairs when you can add some style with a little paint.
Oh, and you know I'm a sucker for a cute gnome.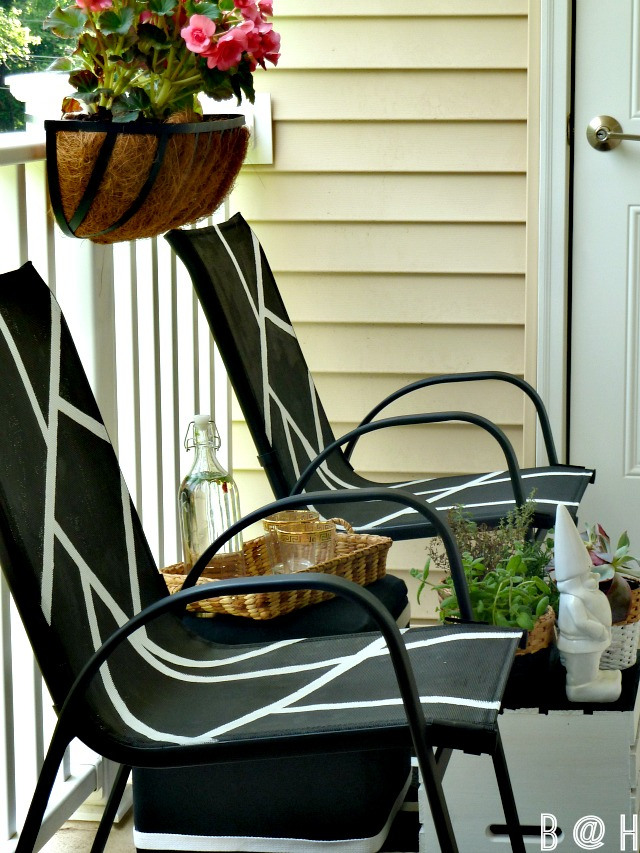 Al fresco dining at it's best next to a little pond.
One of my favorite projects from Kristin is this sad old table transformed into a nailhead beauty.
Get blissful by paying a visit to Bliss at Home.
Like this home?
You'll love all of my Eclectic Home Tours – get inspired!