Eclectic Home Tour – B Vintage Style
Today's Eclectic Home Tour of B Vintage Style takes us to a small Canadian town and a 1903 Queen Anne home that has been lovingly renovated.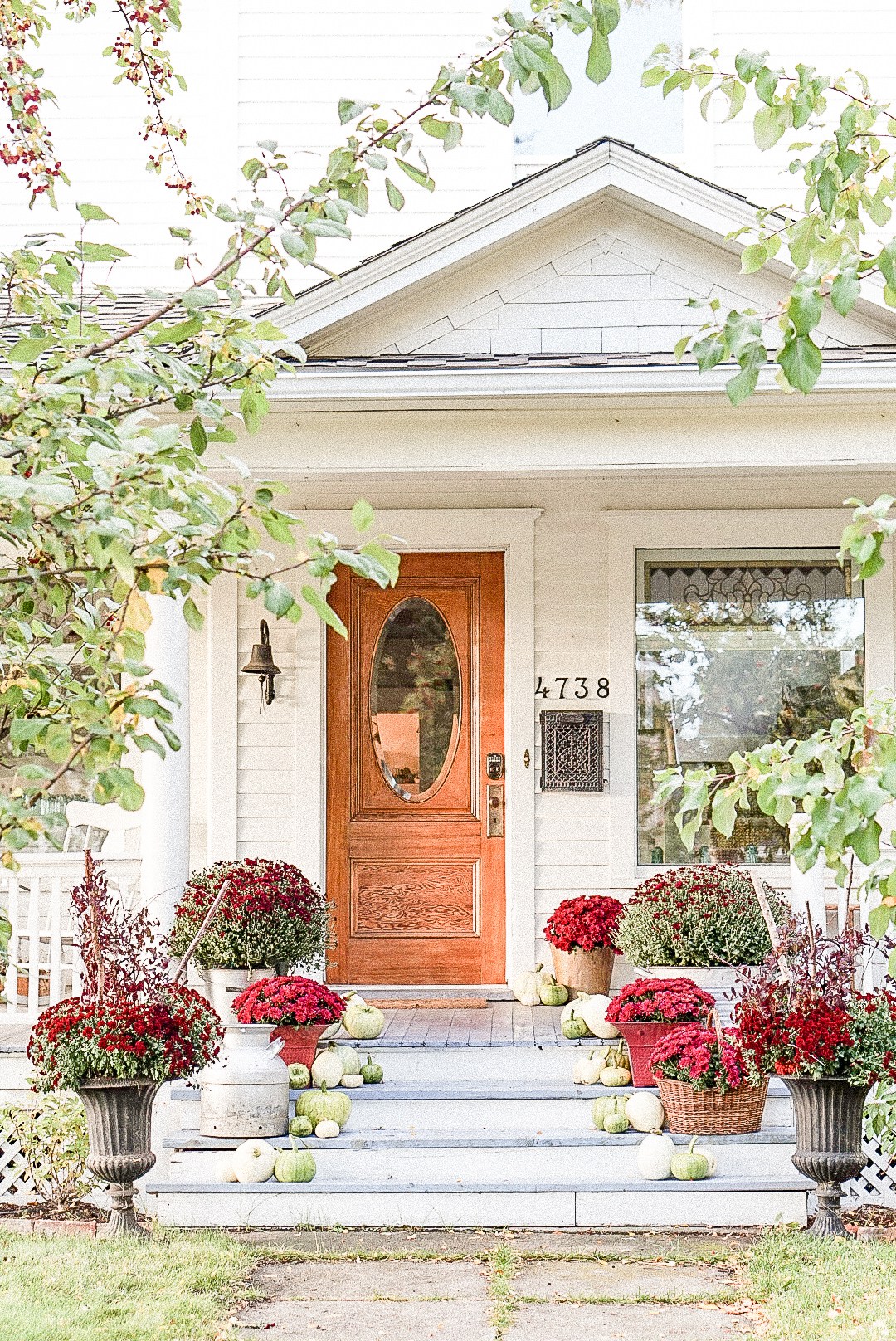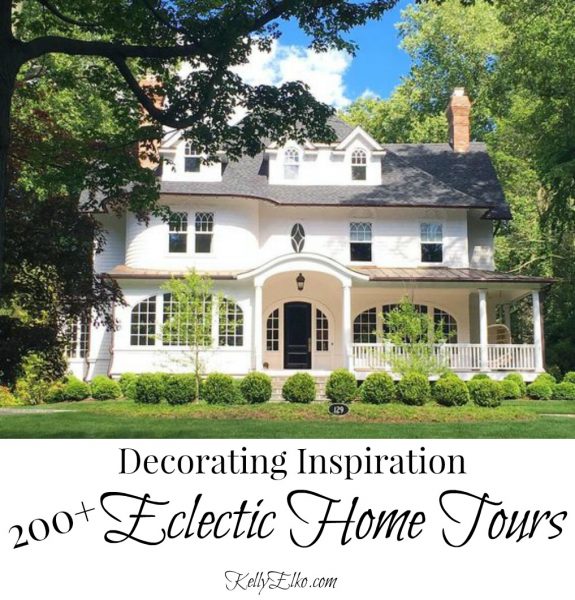 Whatever the season, this old home has tons of charm from the original wood door to the stained glass windows.
Deborah of B Vintage Style says, "My passion is to bring you decor inspiration and easy DIY's that will allow you to create warm and inviting spaces. From refinishing old furnishings to some of my favourite foods, I try to help you bring the 'little details' that I use to make my house a home."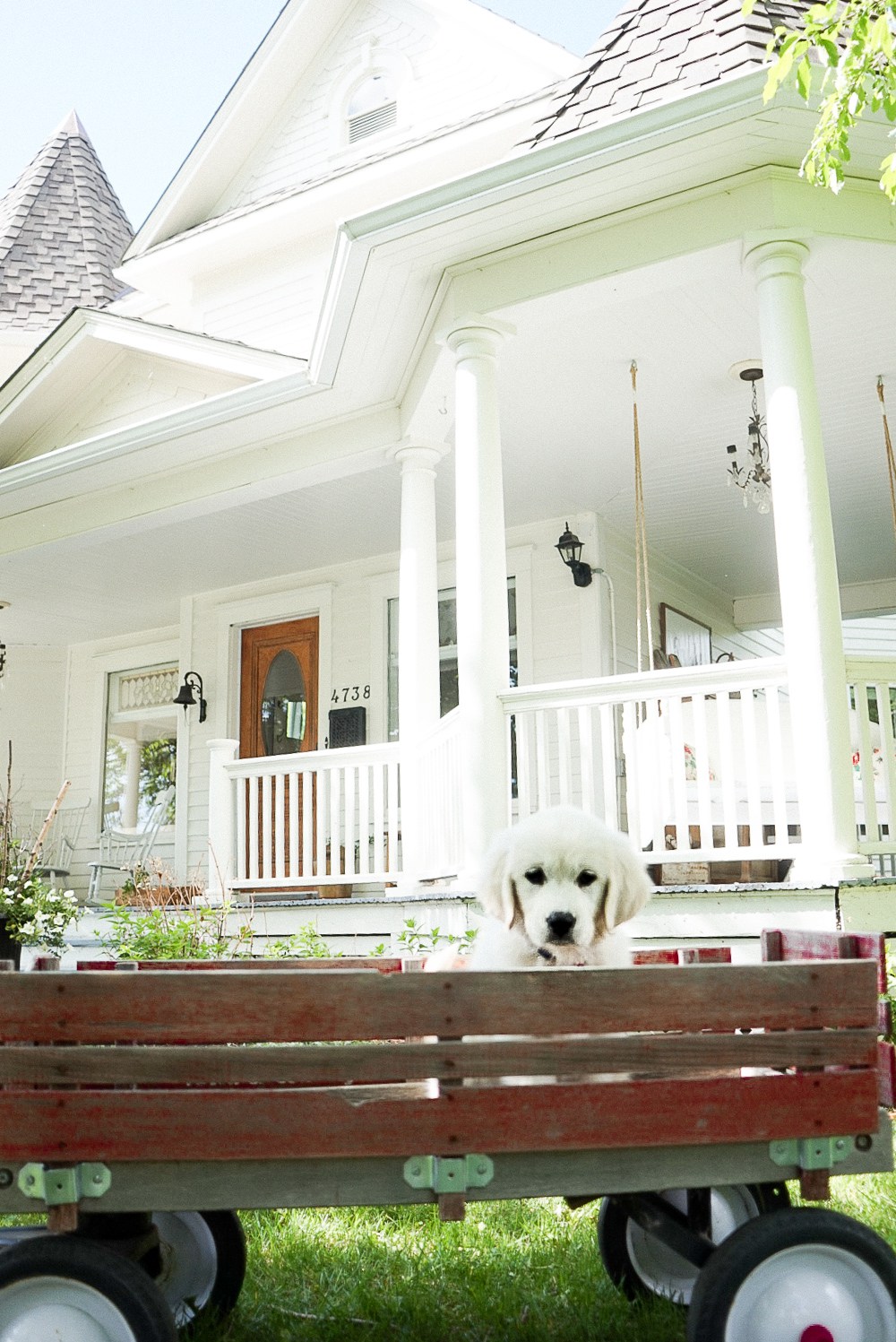 Who wants to stay awhile on this porch swing made from an old bed.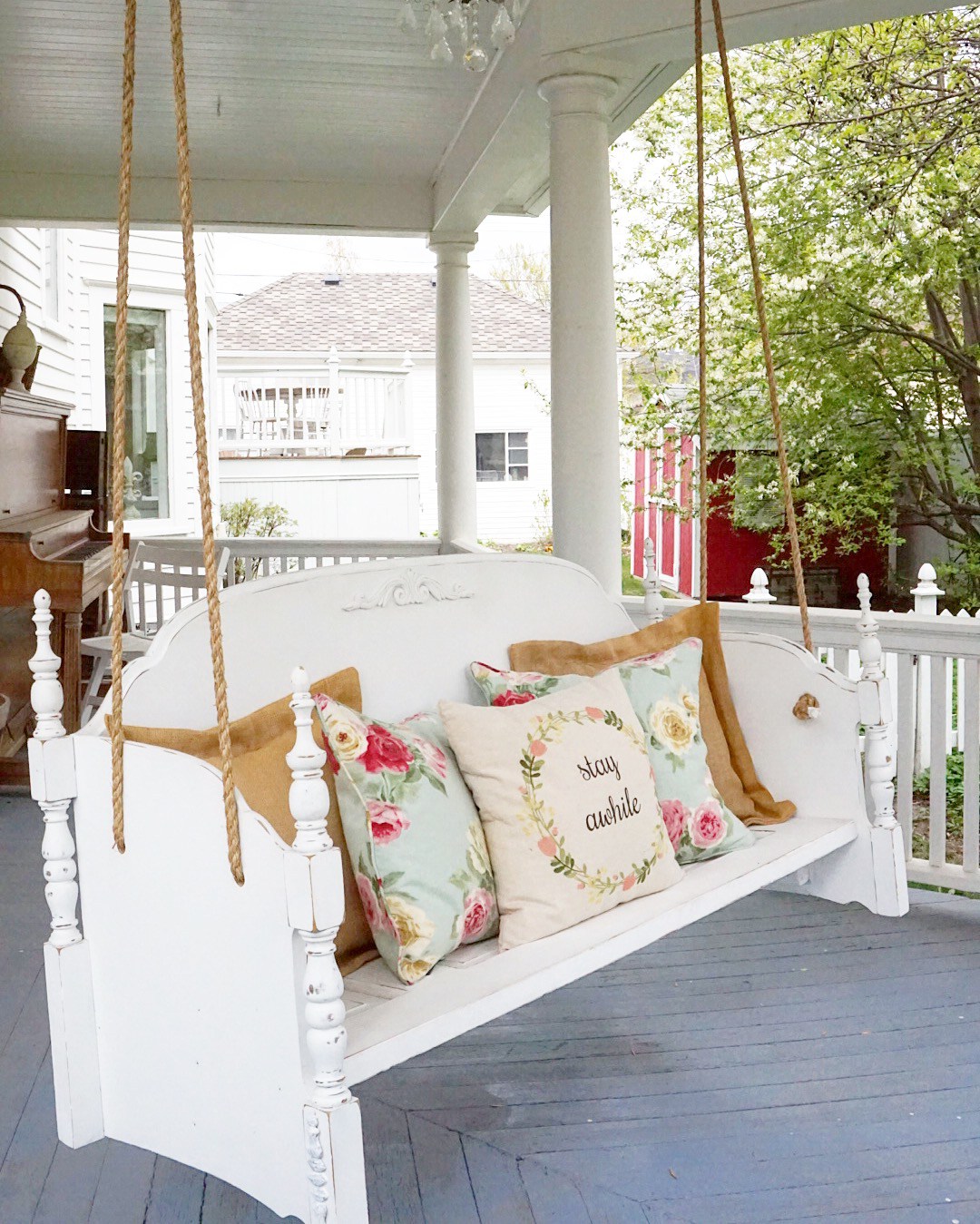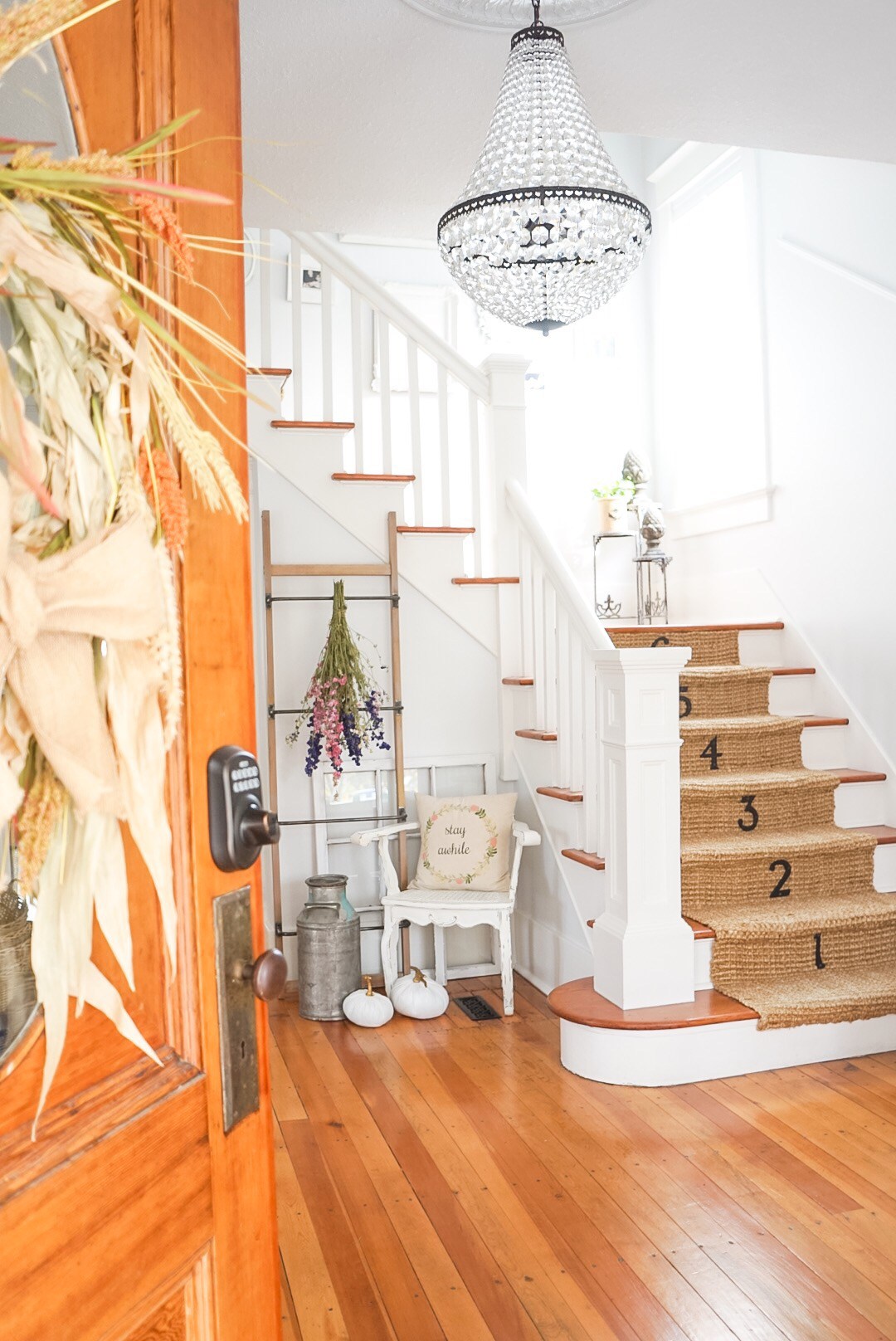 The original wood floors were found under layers of linoleum and the crystal chandelier is the jewel in this simple kitchen.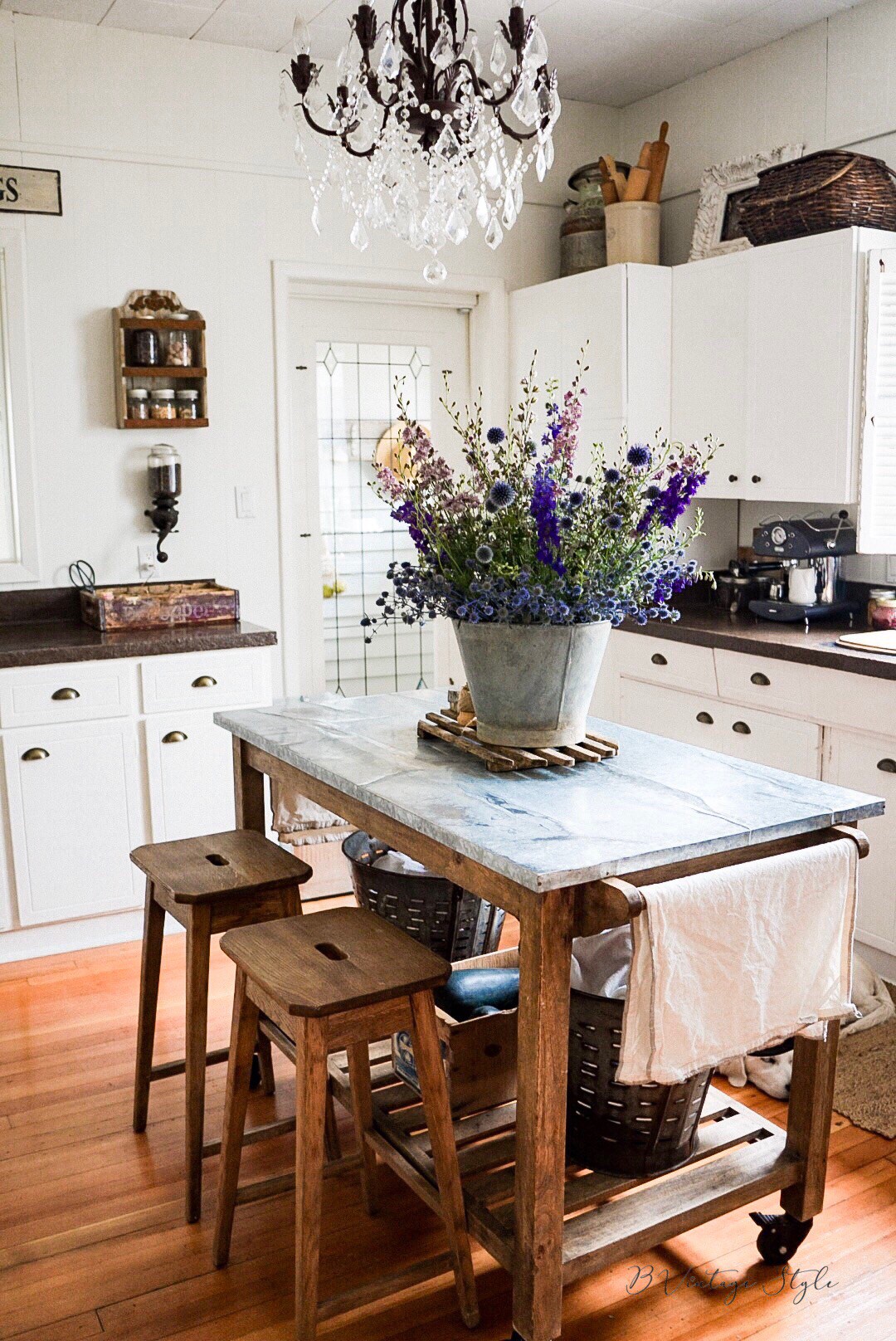 This kitchen island with stainless steel top displays pots and pans.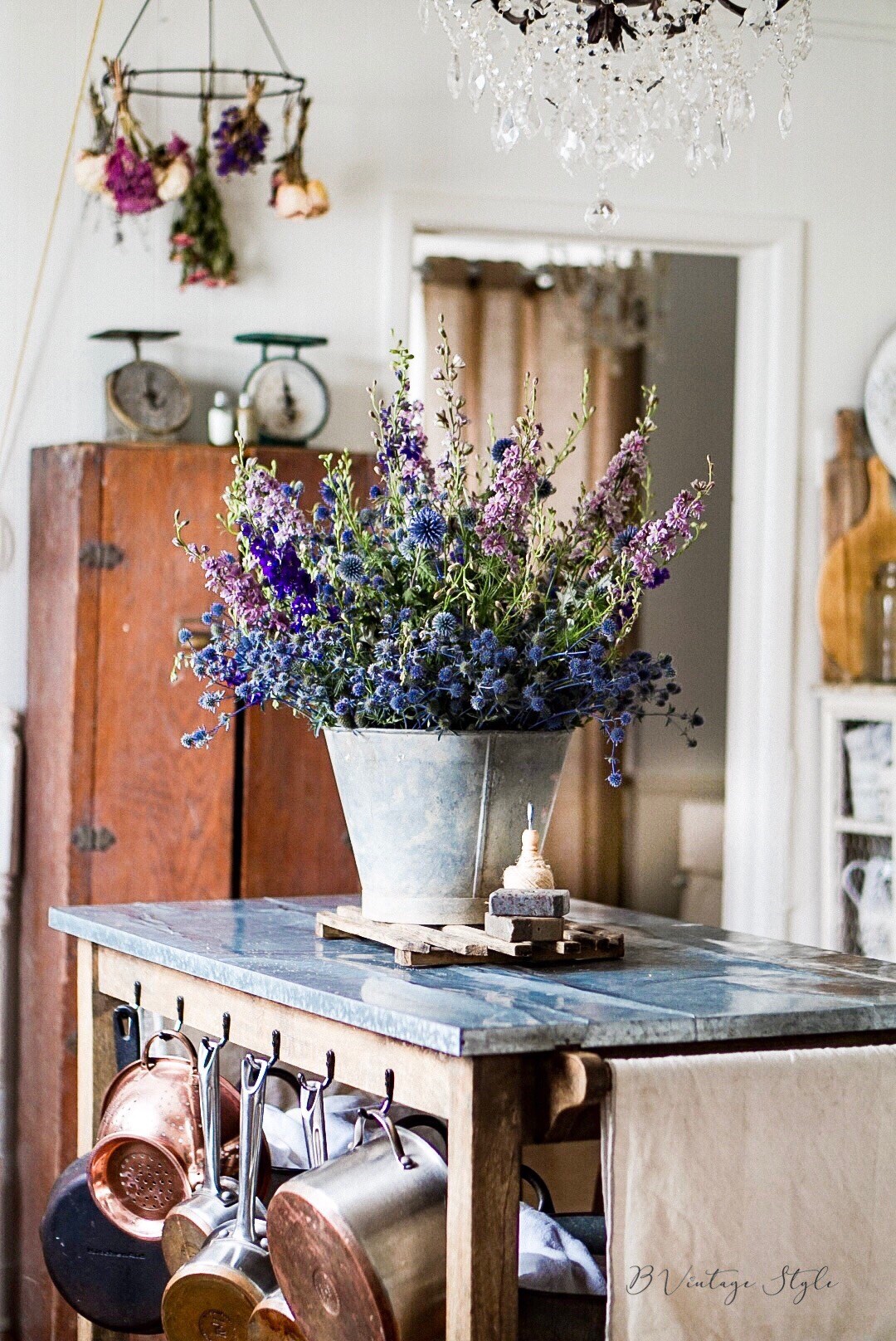 The small mudroom is big on chippy charm.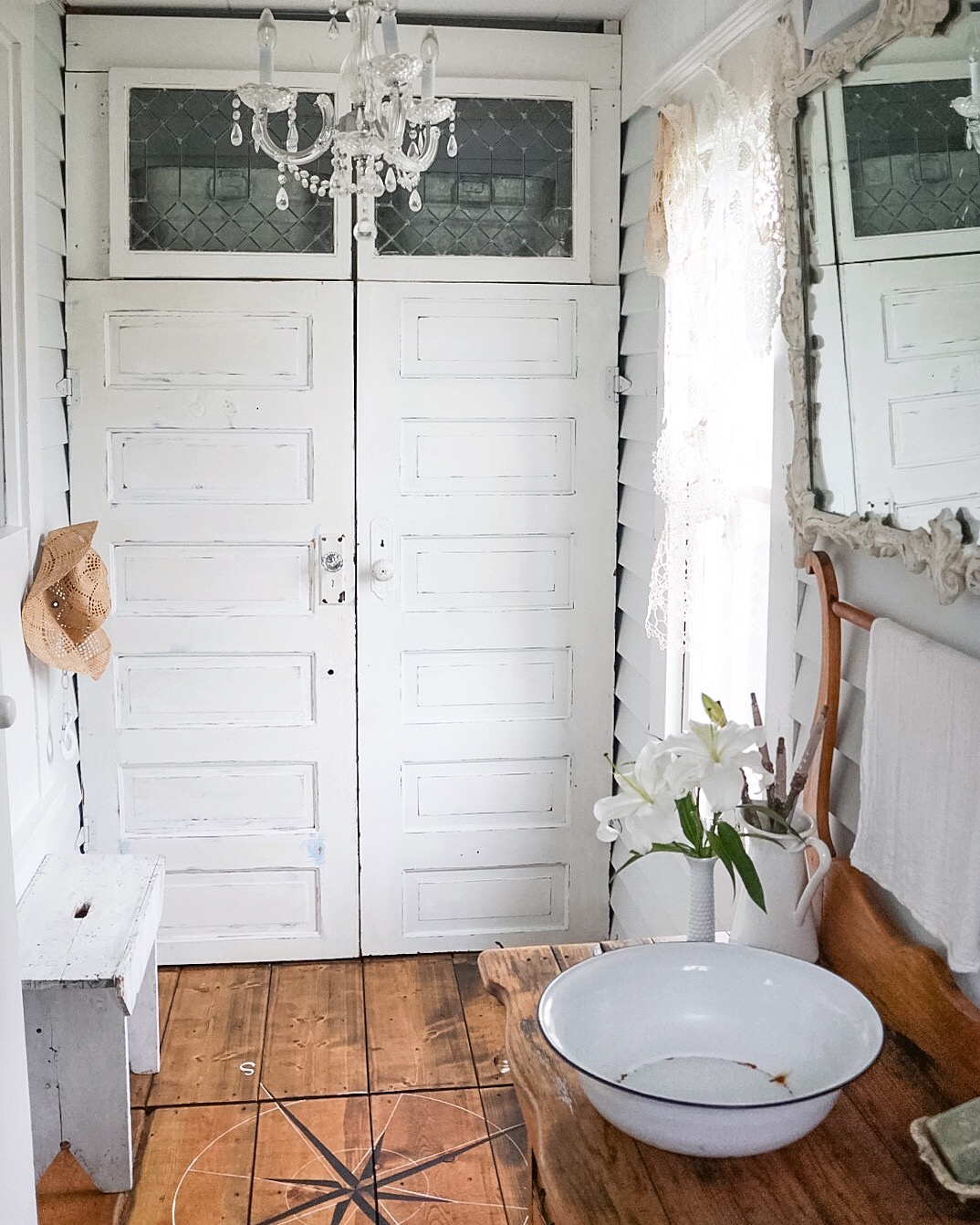 A rustic ladder marries a modern light for a one of a kind dining room chandelier.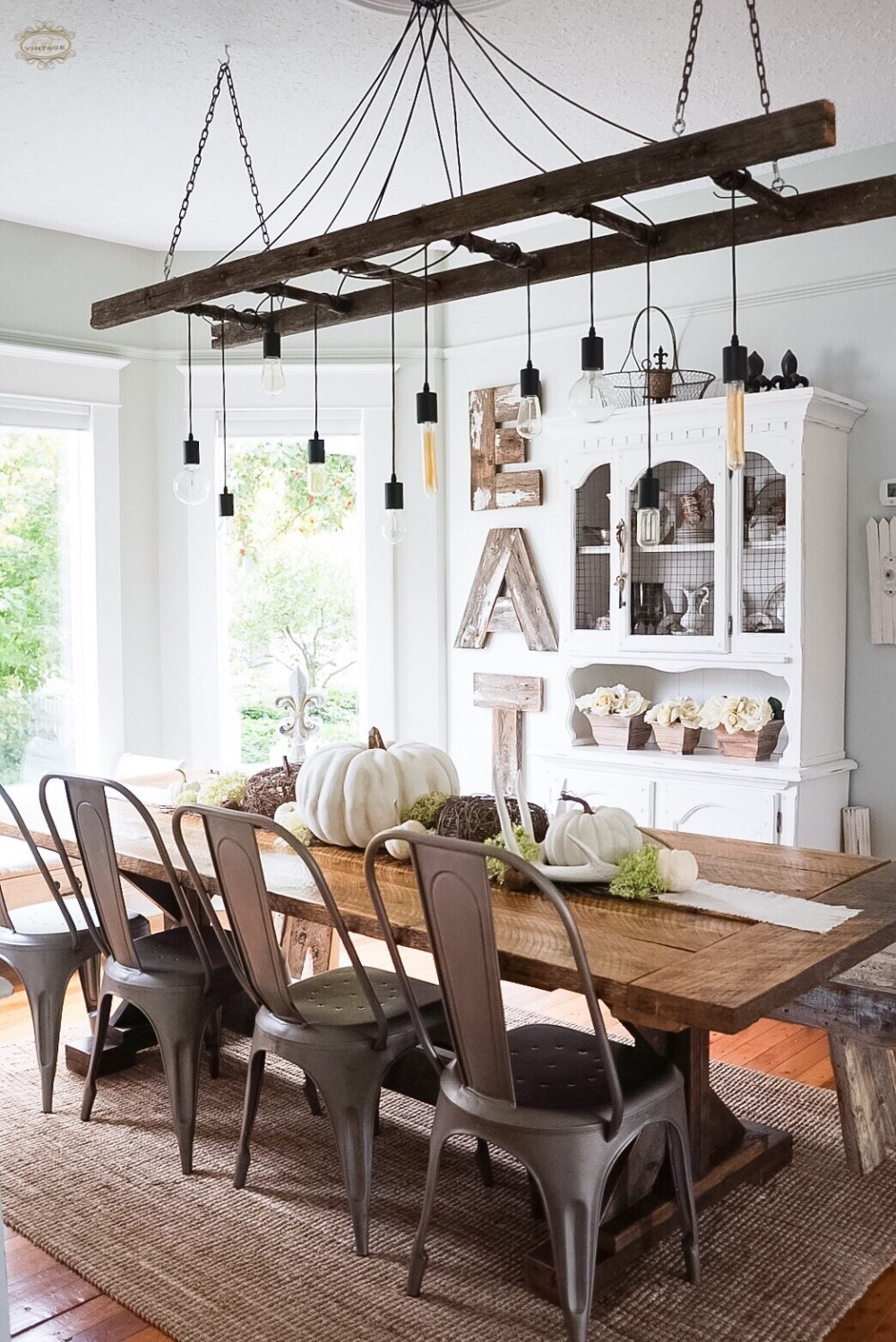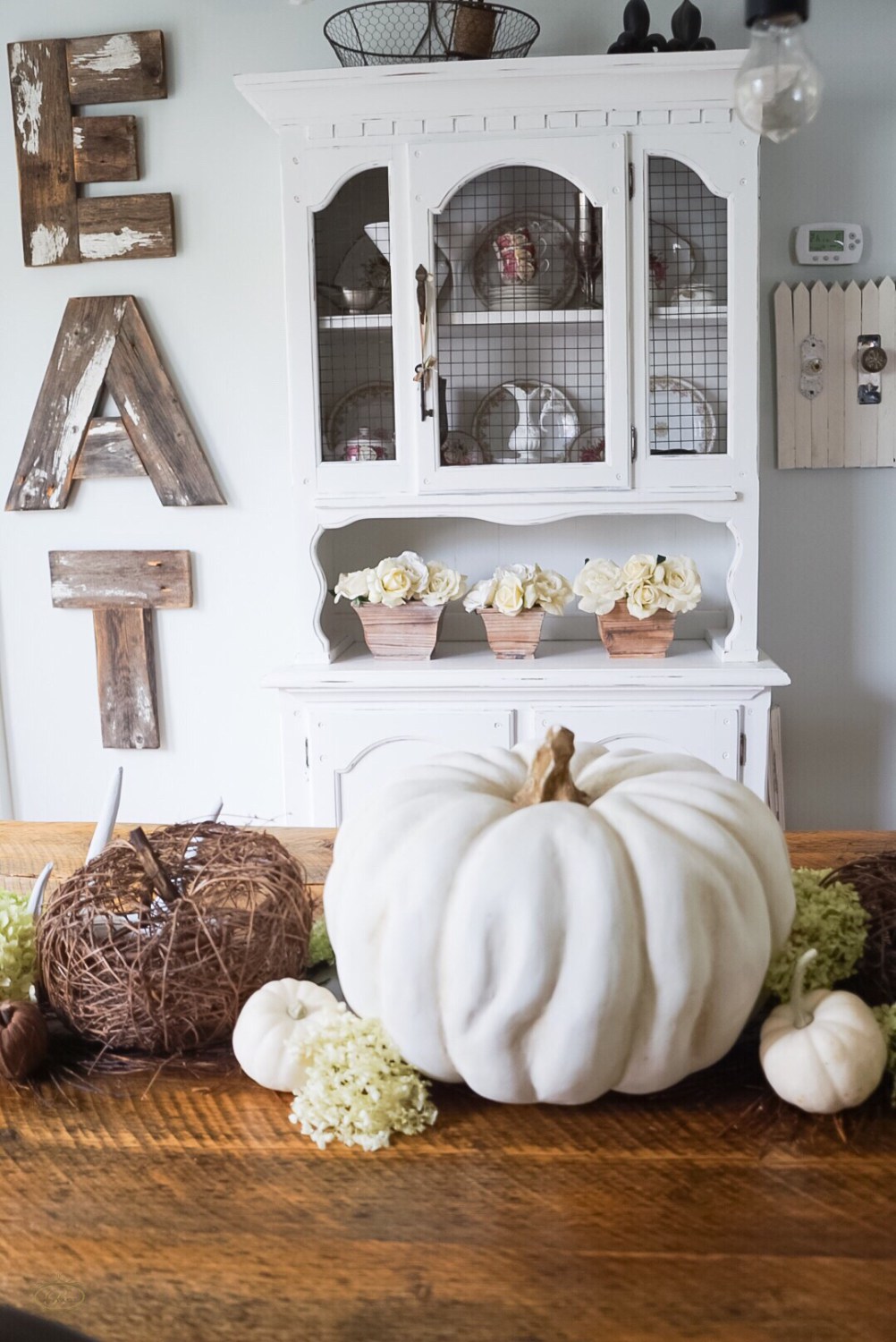 Old doors stacked high create a beautiful headboard.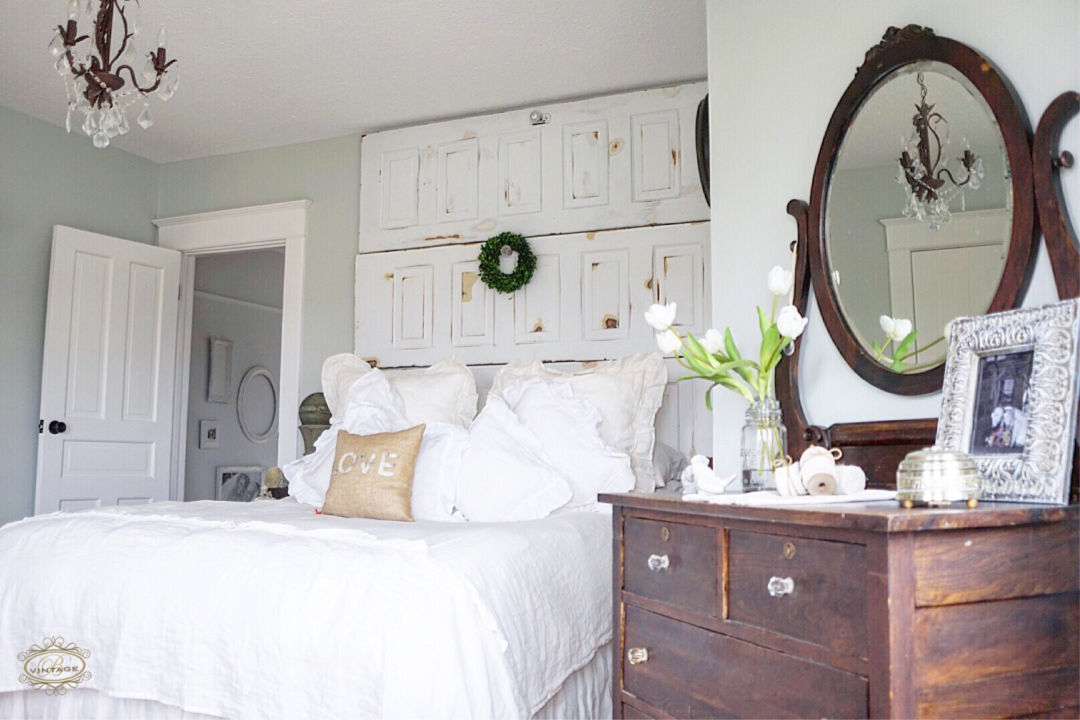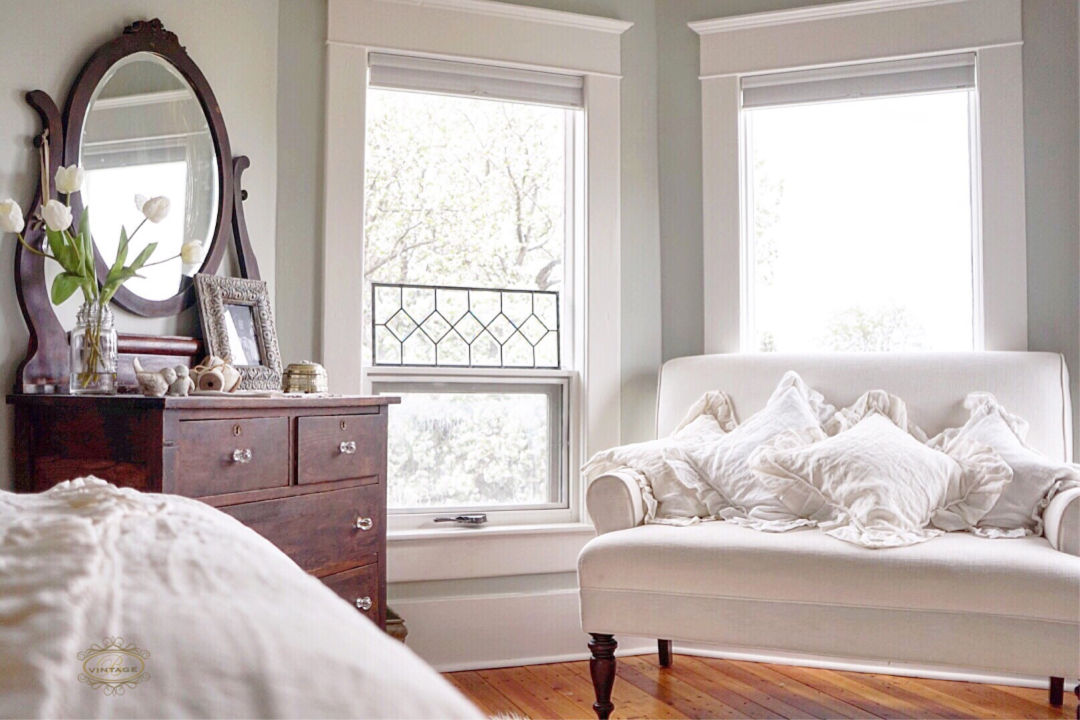 Deborah added shiplap to the attic to create a light and airy place to hang out.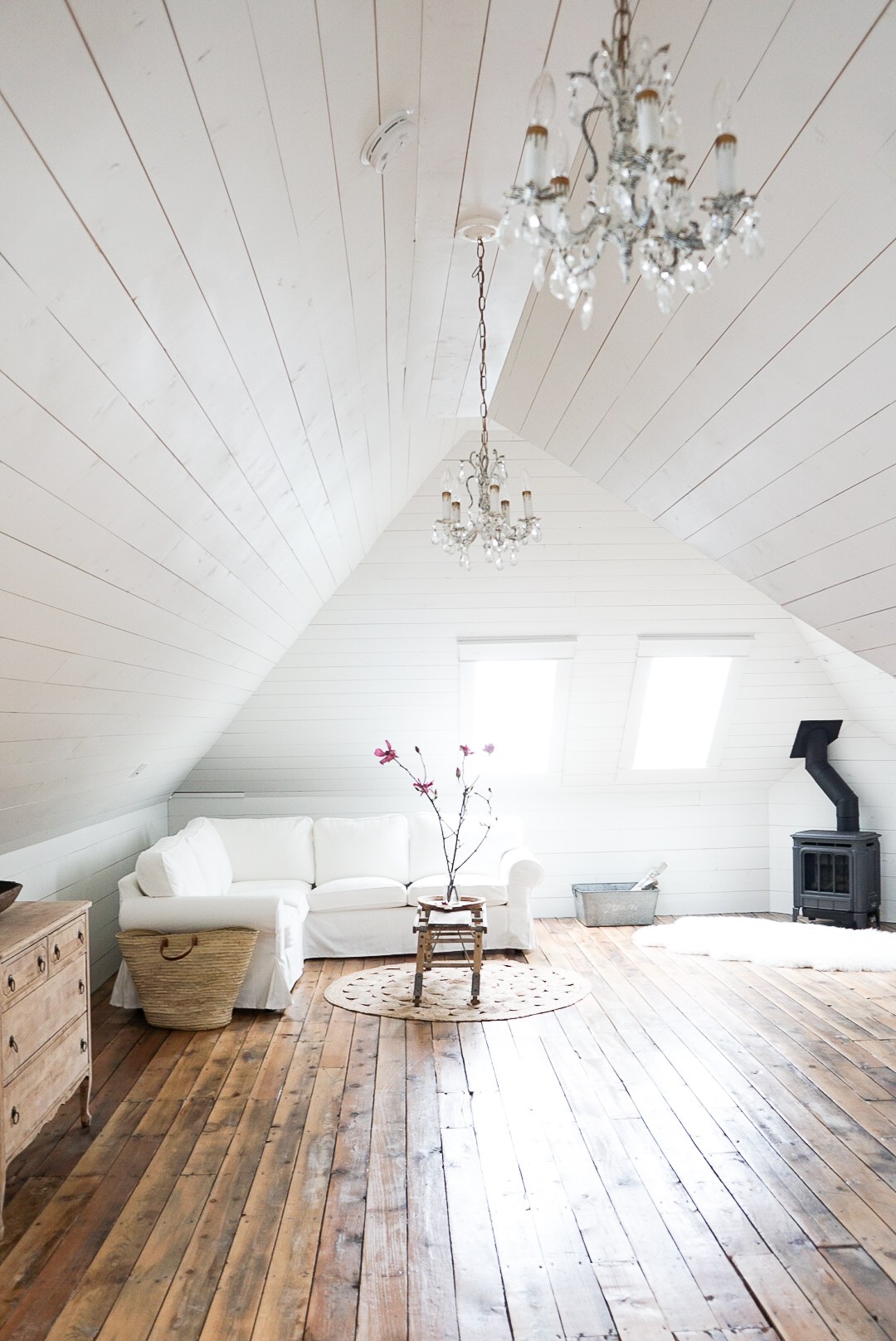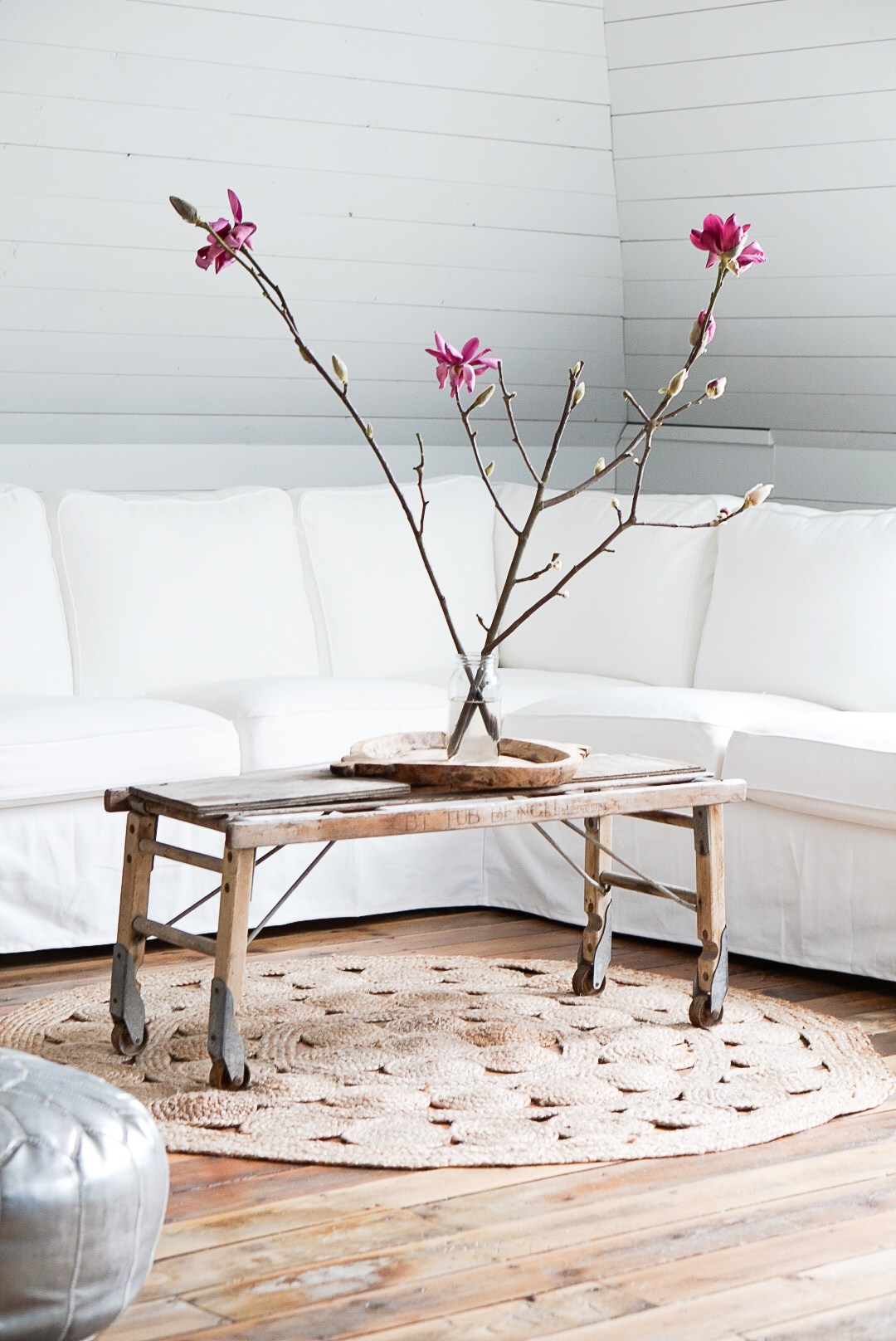 The deck is perfect for outdoor barbecues.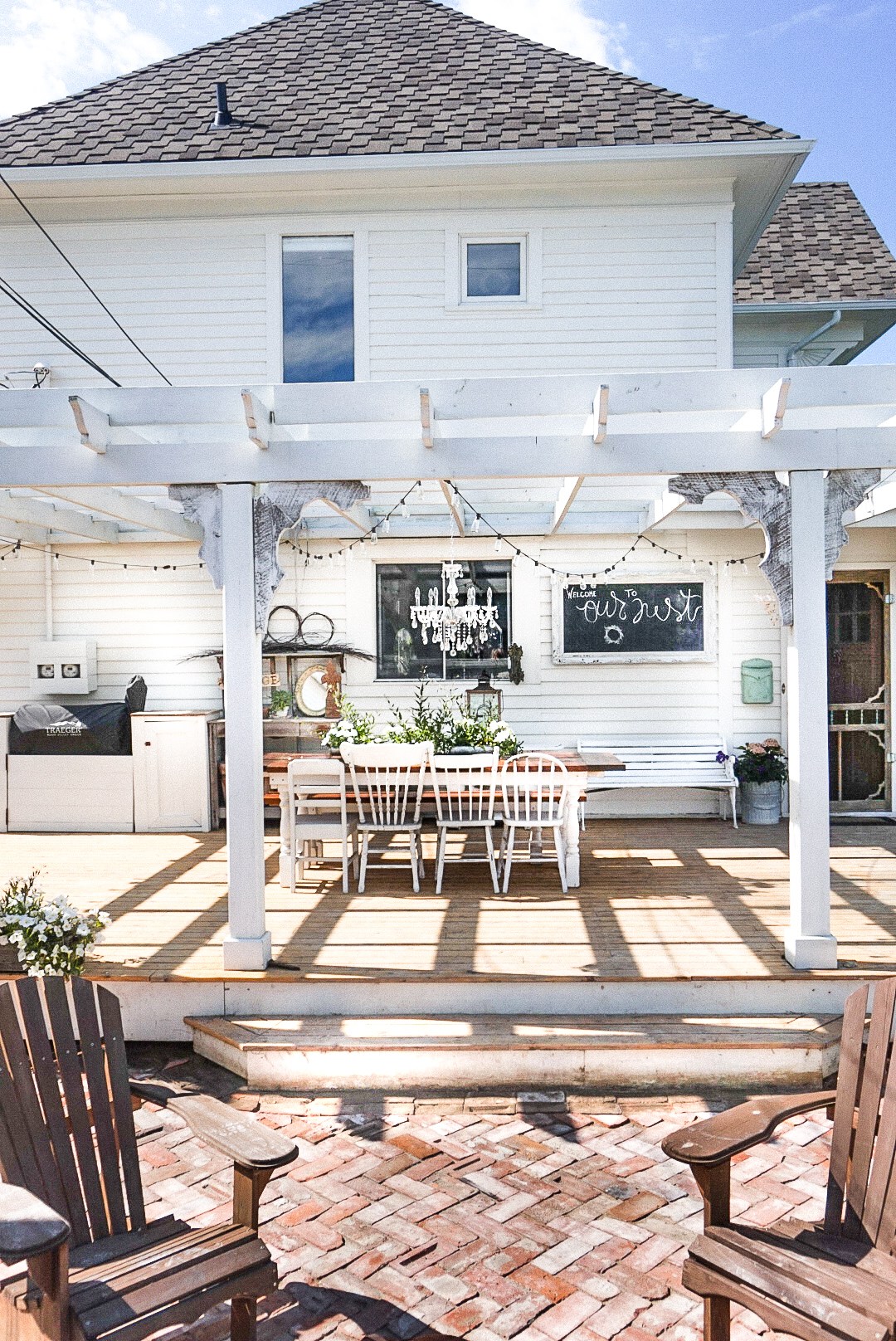 Mismatched chairs are painted white for a unified look.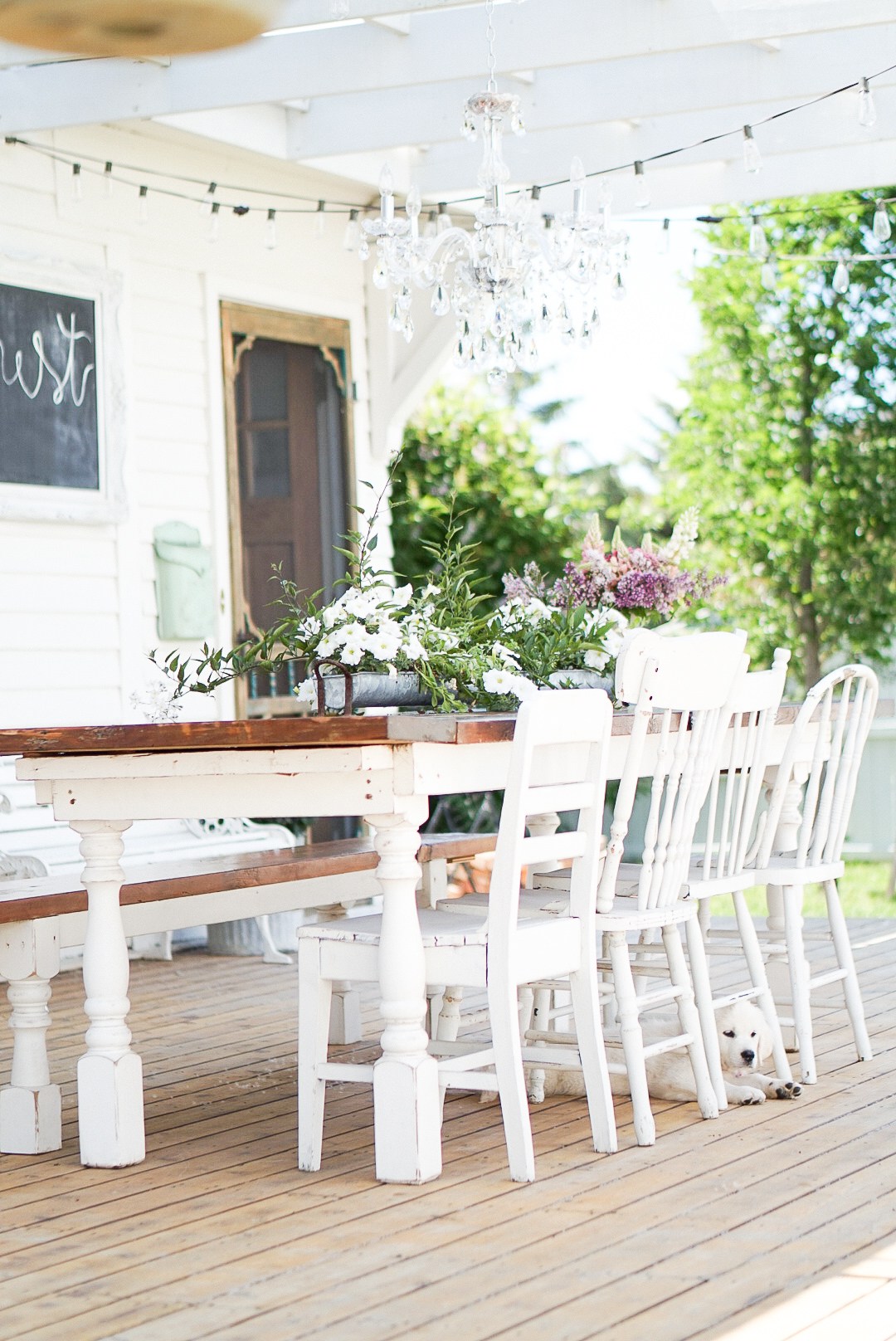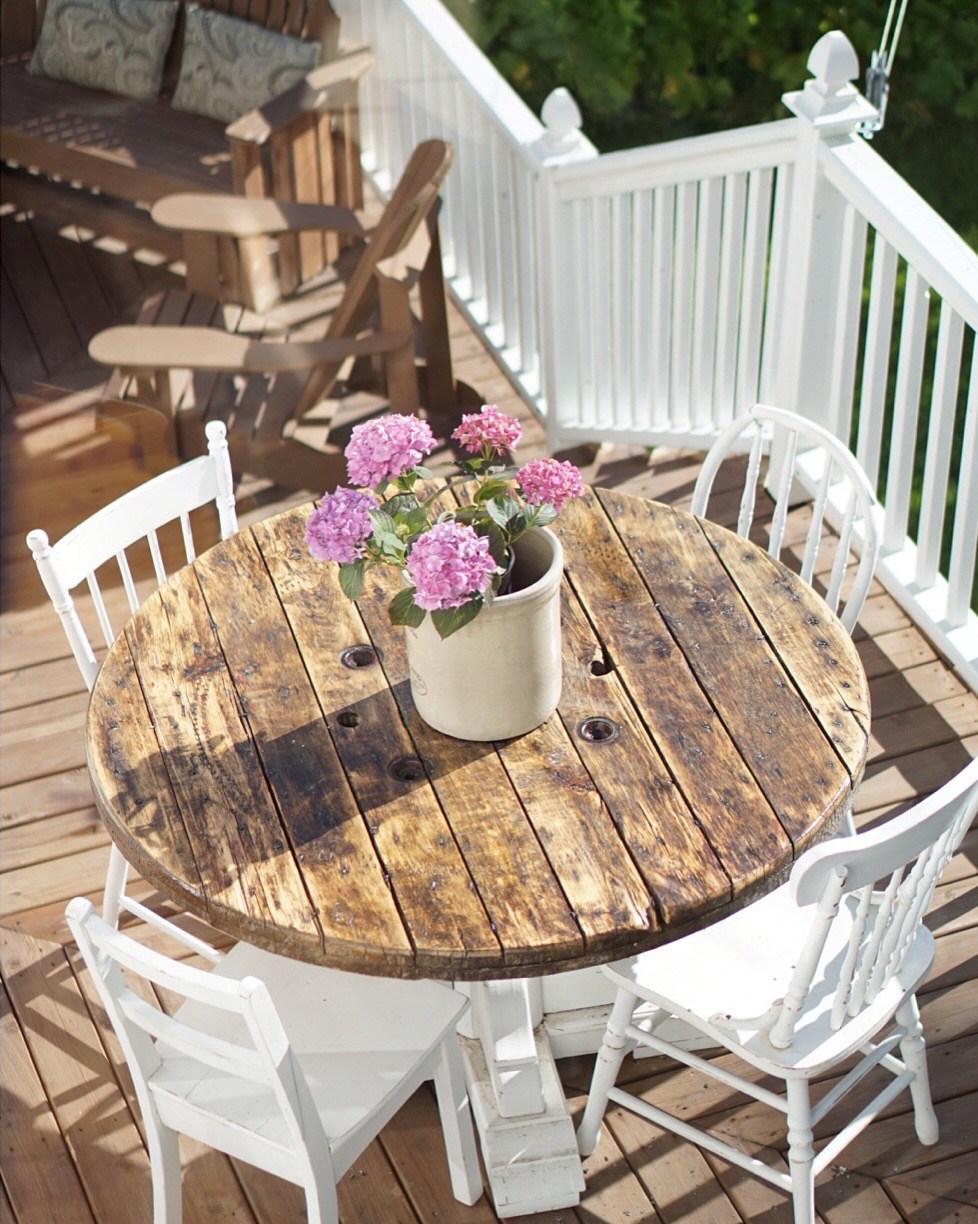 Reclaimed bricks created a beautiful patio.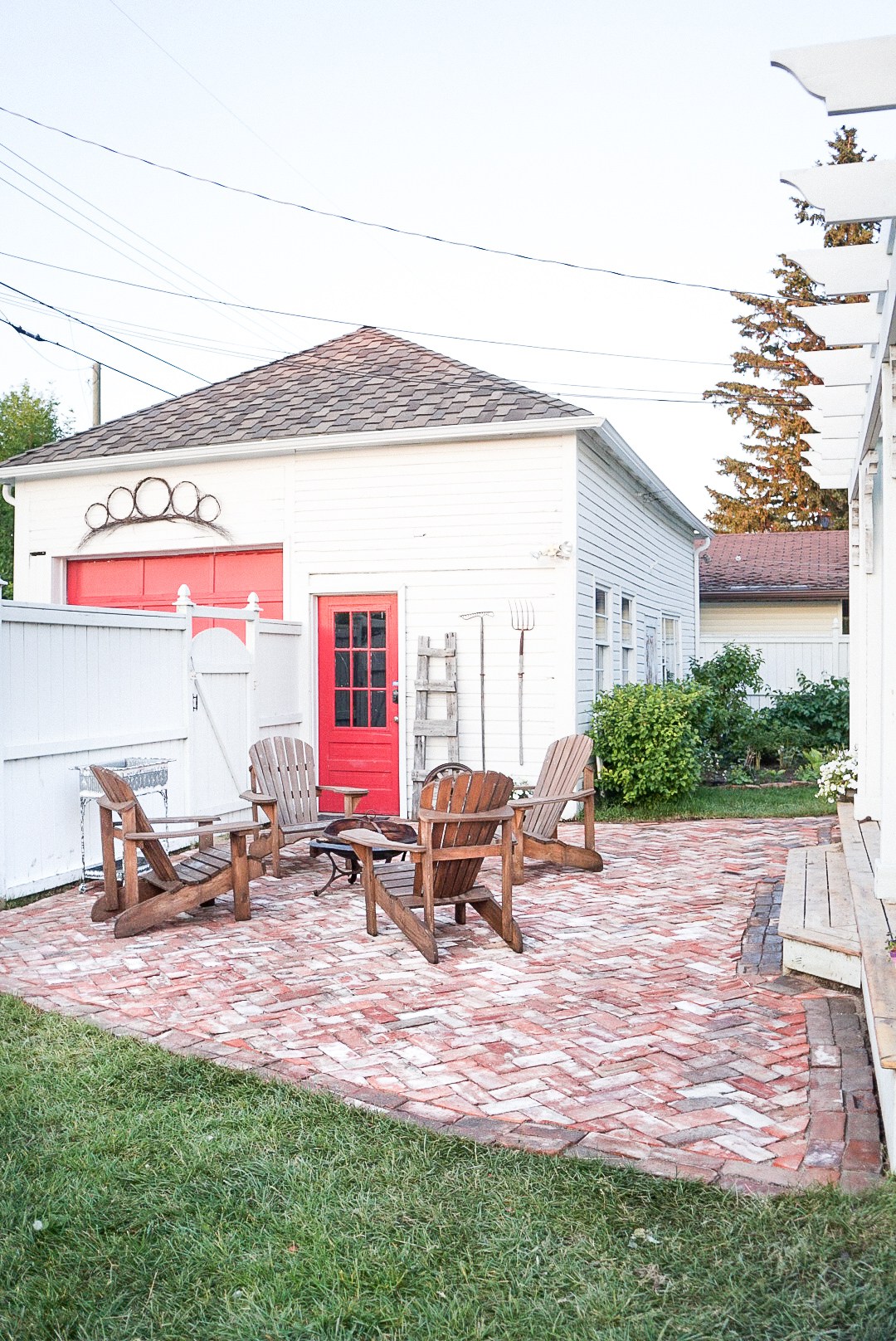 Visit B Vintage Style to see more of this beautiful old home.
P.S. Don't forget to visit my affiliate curated Amazon shop HERE filled with some of my favorite finds in one spot!