Simple Fall Touches Family Room
I've added a few simple fall touches to my family room. I love adding lots of texture, candles that smell like fall and throws to really warm up the space. I didn't go with the typical fall colors of orange or rust but instead worked with what I had for a lighter and brighter fall look.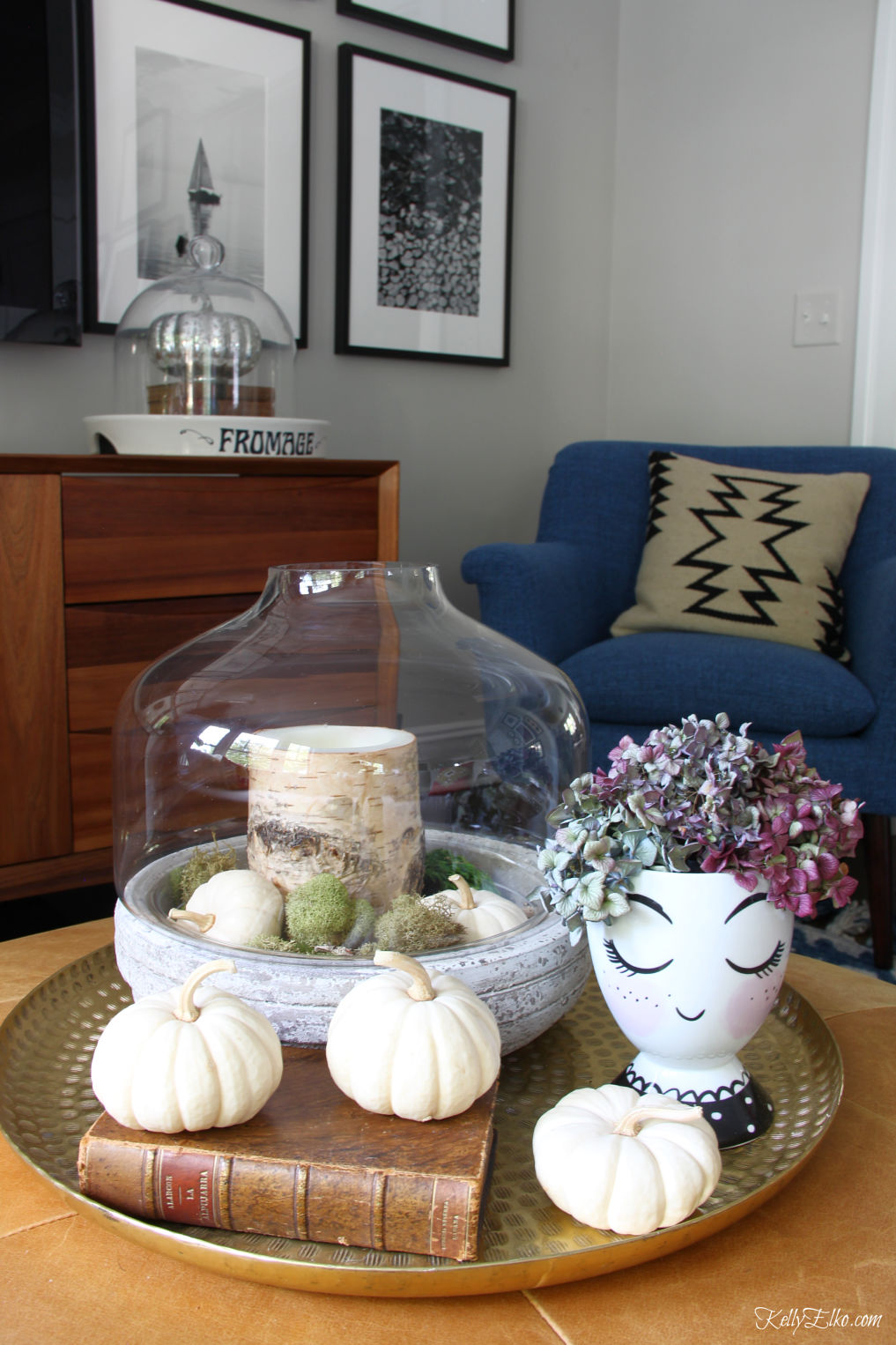 I love pieces that are versatile like this glass and concrete terrarium. It's fun to switch up the look with each season. This huge brass tray keeps everything together and I'm kind of obsessed with my cute little head vase with hydrangea hair.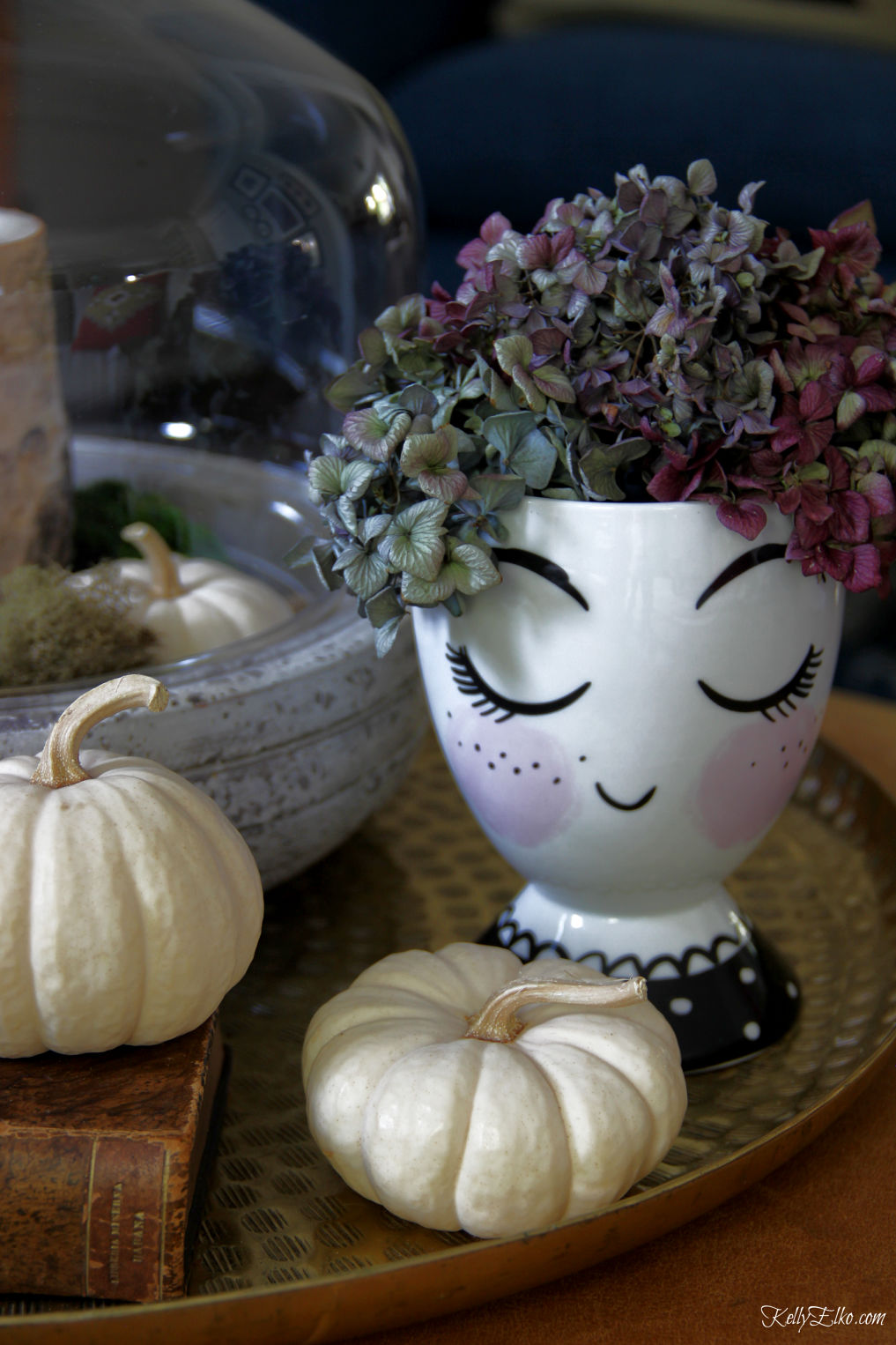 A yummy smelling candle is always a necessity.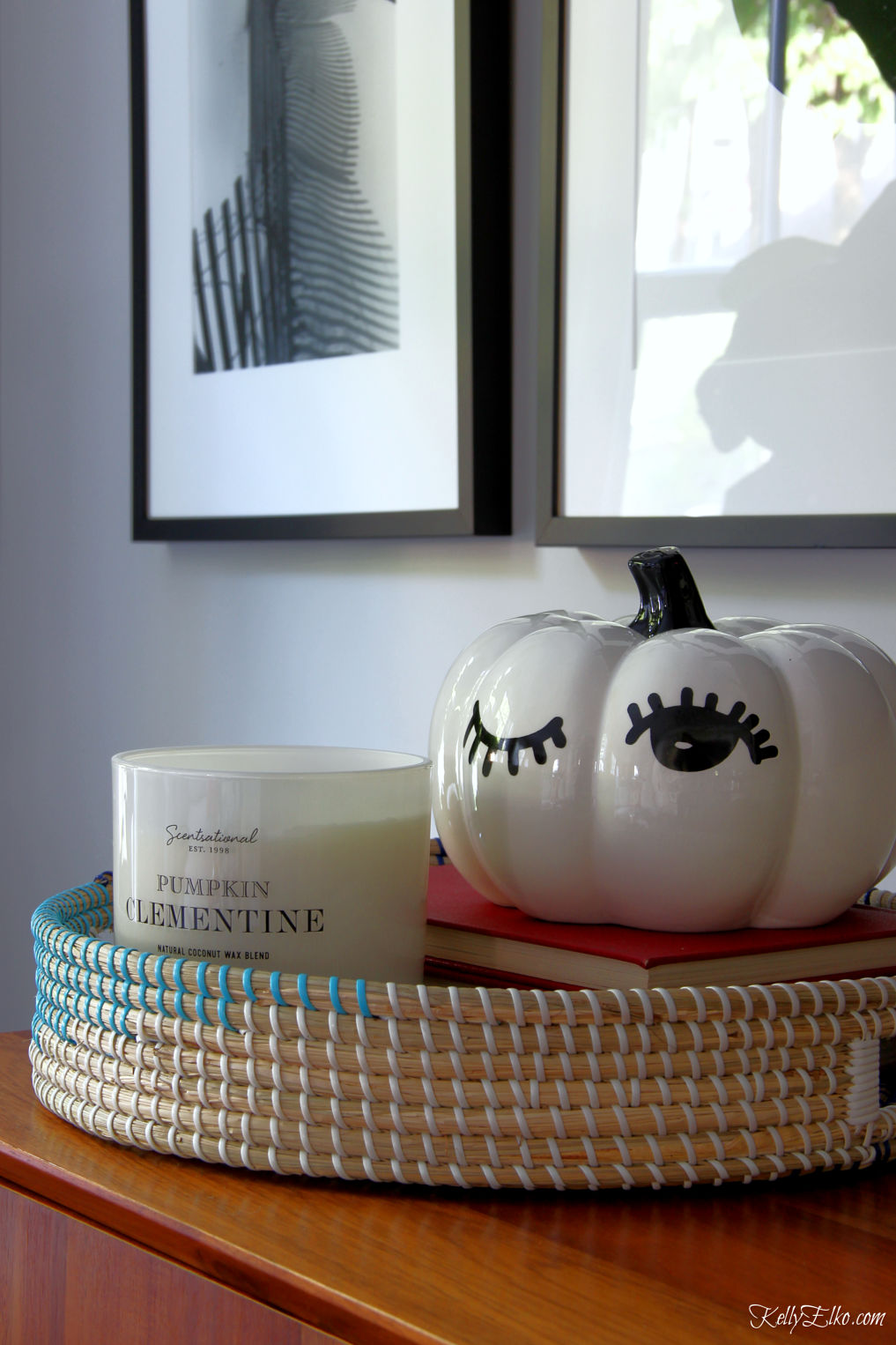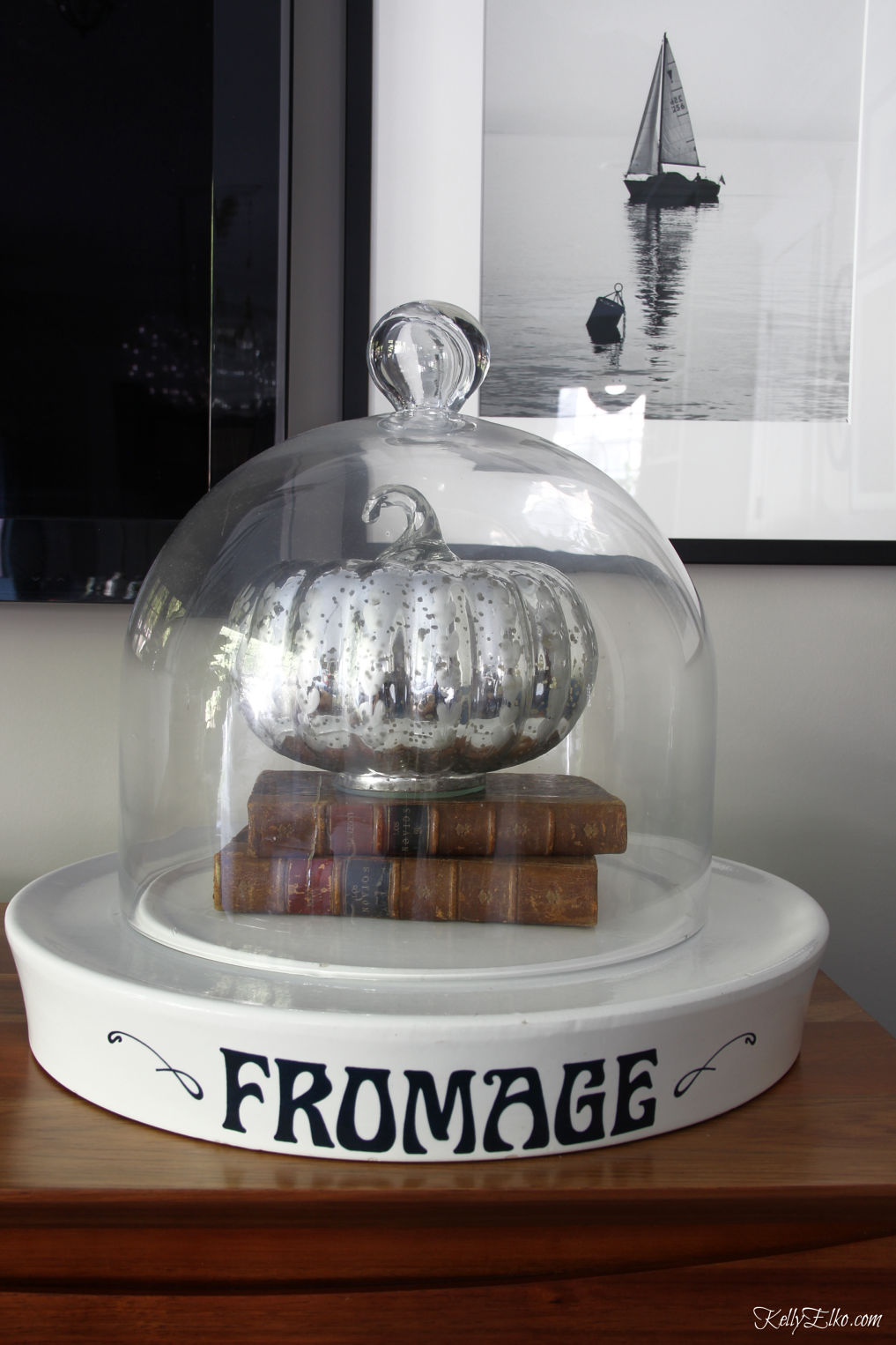 I am thrilled that my fiddle leaf fig is thriving! It had me worried for awhile that it wasn't going to make it but when I finally figured out what it needed, it's been growing like crazy. Get my fiddle leaf growing tips here.
If you have a black thumb, this faux fiddle leaf has great reviews.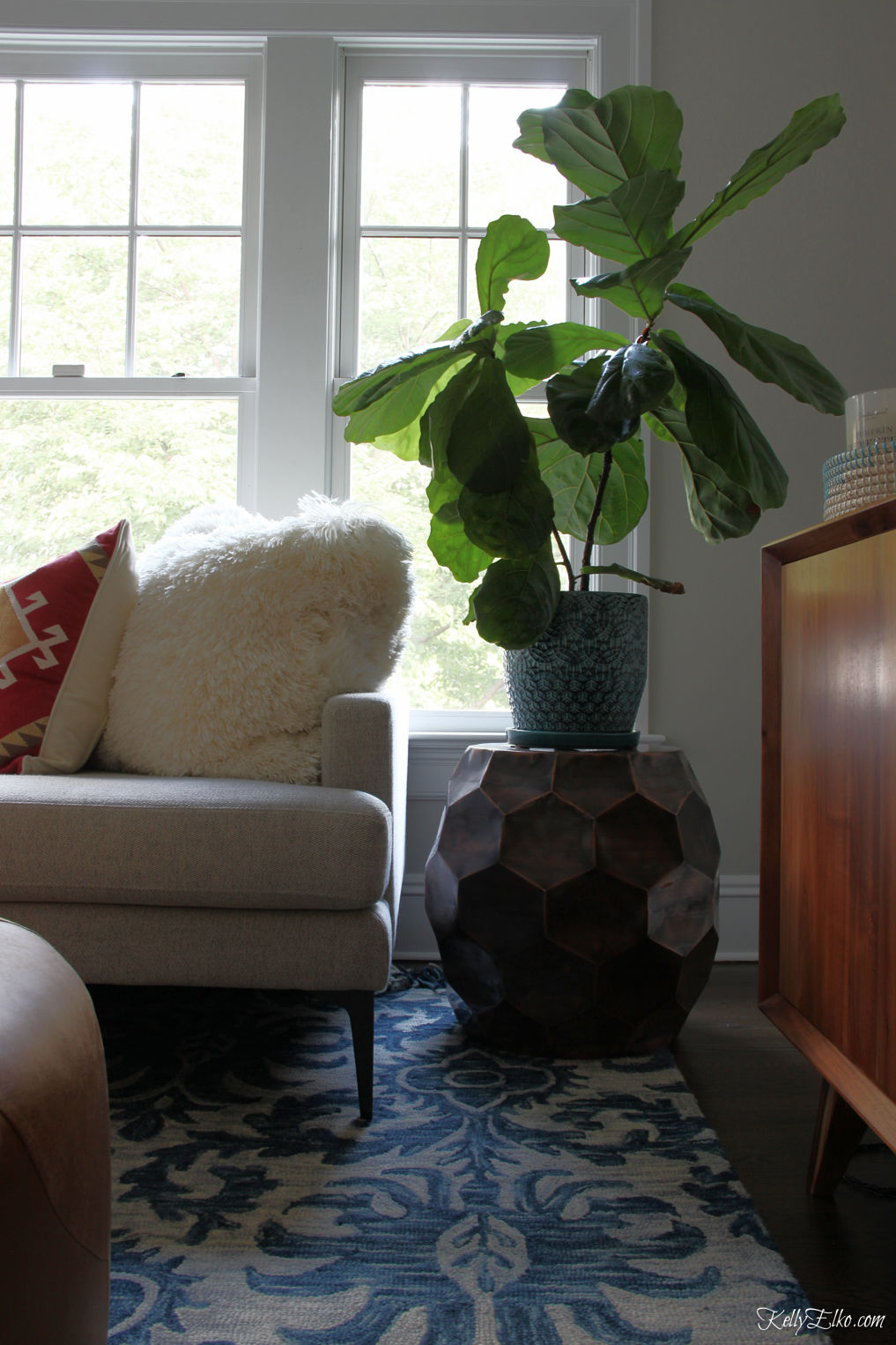 My sectional seems pretty big now that my girls are away at college but with a candle lit and a good Netflix film, it's a cozy place for my hubby (and Sushi) to hang out.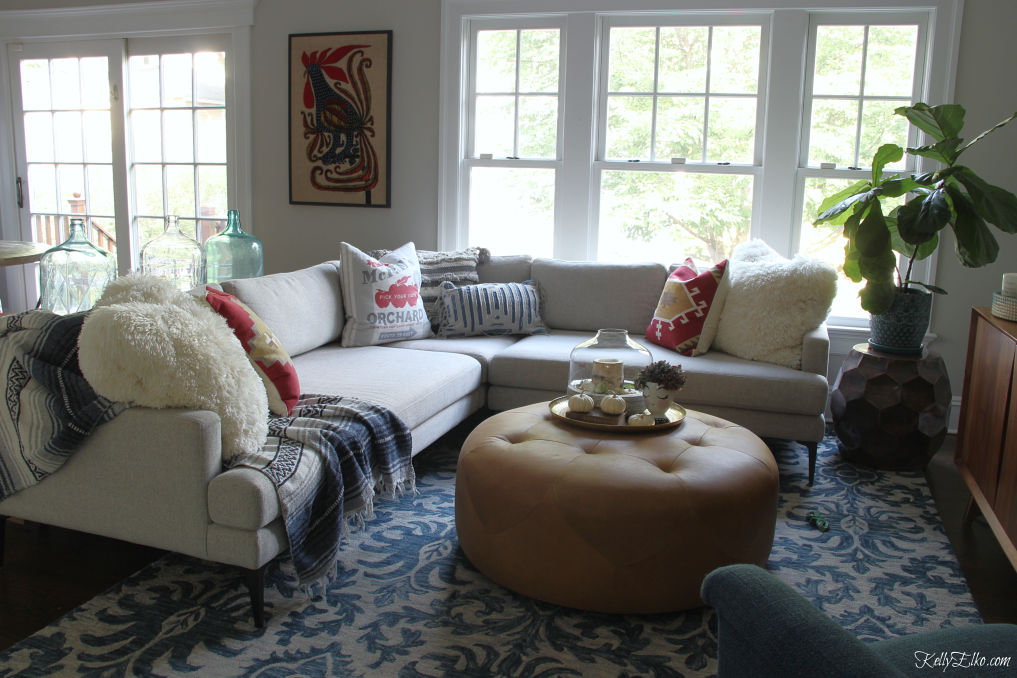 I'm headed to Cape May, NJ soon and if you've never been, it's an old Victorian house lovers dream! I'll be sure to take lots of pics so I can share them with you and I'll be sharing lots in my Instagram stories too. You can find me on Instagram HERE.




Sources:
Sectional Sofa
Rug (similar)
Leather Ottoman
Rooster Needlepoint – vintage
Concrete Terrarium
Round Brass Tray
Mexican Blanket
Gallery Wall Photos
Head Vase
Fromage Tray – vintage
Pillows, Candle, Faux Pumpkins – HomeGoods