Eclectic Home Tour – Far Above Rubies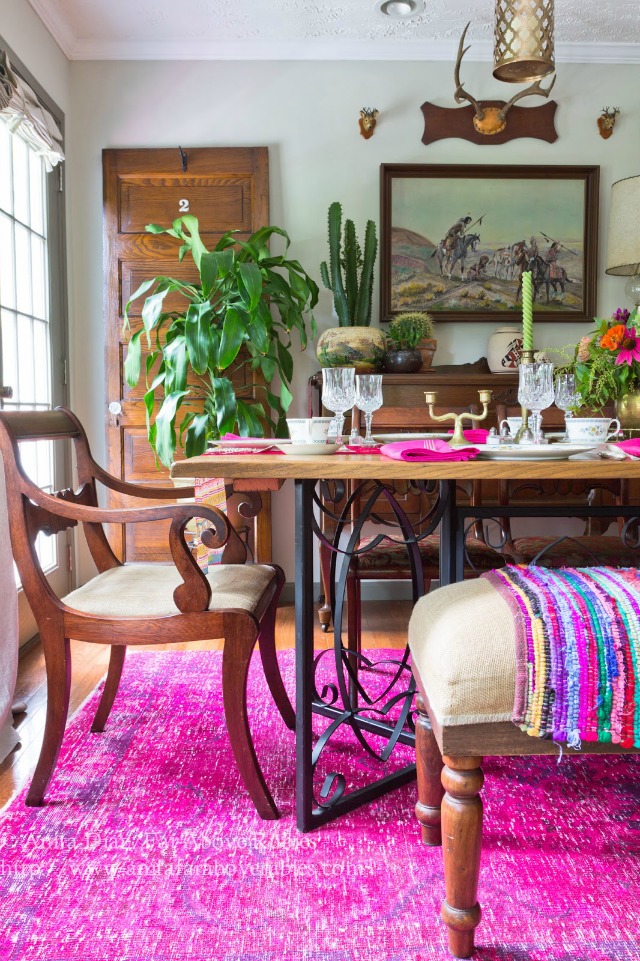 Anita of Far Above Rubies lives in the Smoky Mountains of North Carolina on land that's been in her family for generations.
This is the latest addition in my Eclectic Home Tour series where I feature the most amazing homes in every style from farmhouse to mid-century modern and everything in between.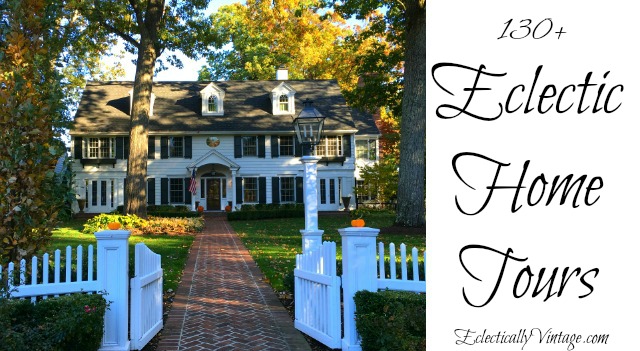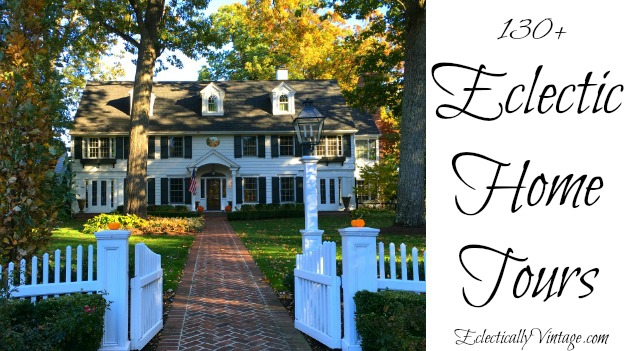 Now let's get back to the tour and a welcoming front porch that includes an old sign that hung on Anita's great grandfathers house that once sat on the property.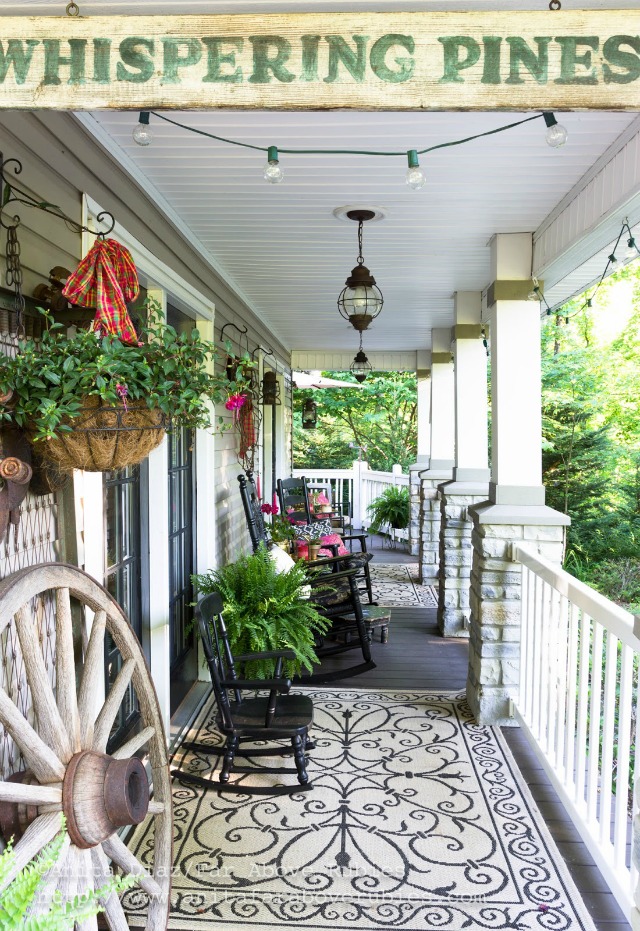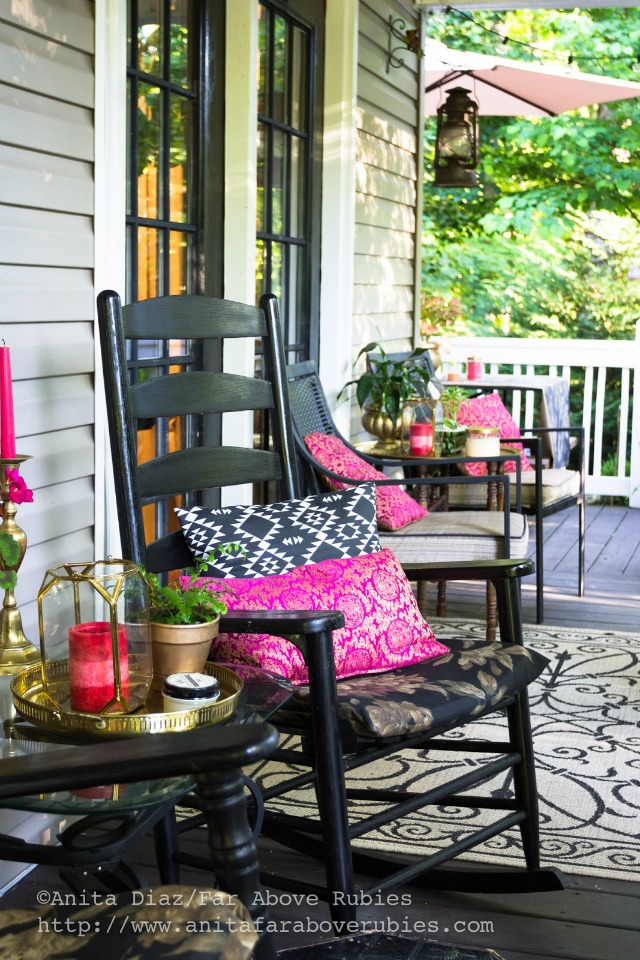 An over dyed rug is a fun addition … and so is that table with horseshoe base!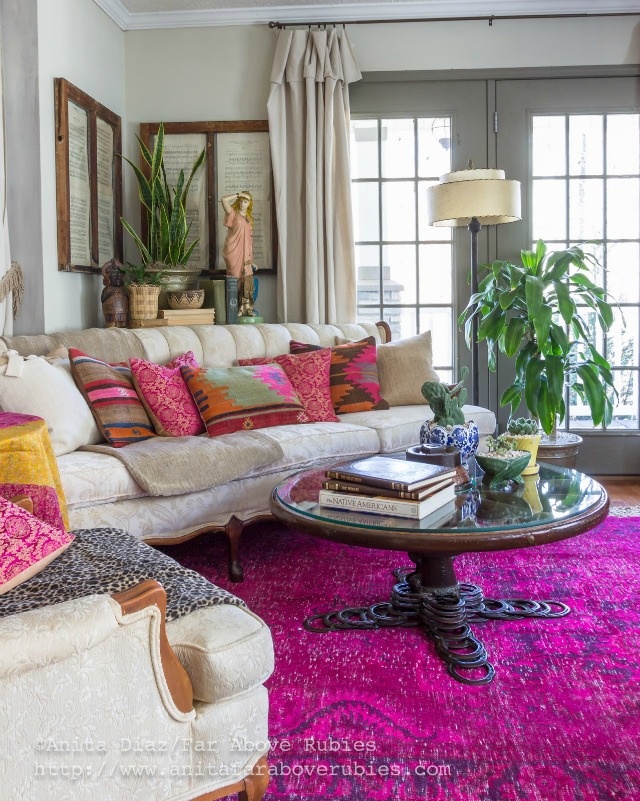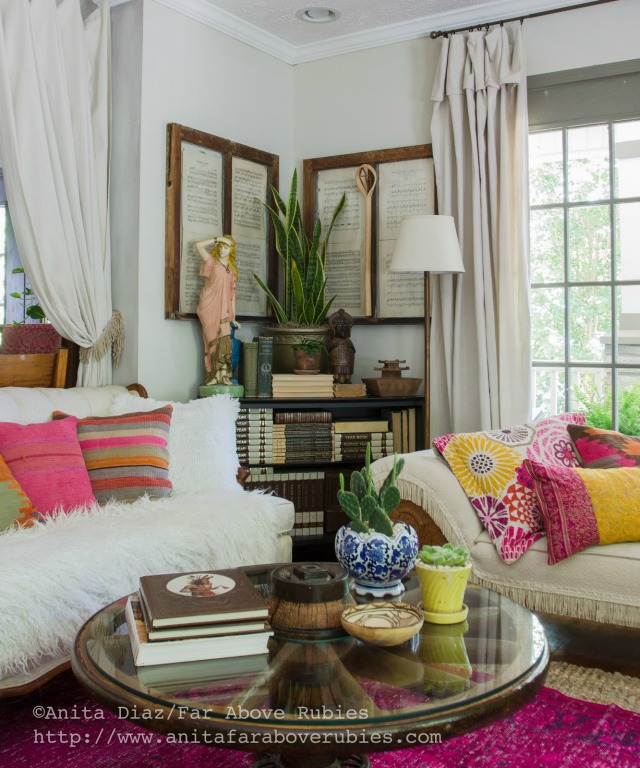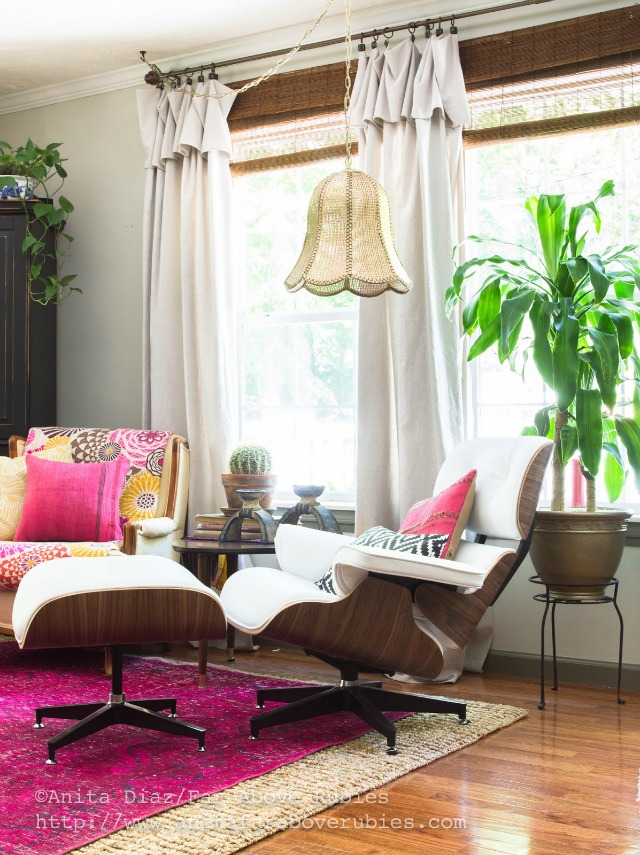 Anita recently moved the pink rug into the dining room – I love the brightness under the dark wood furniture.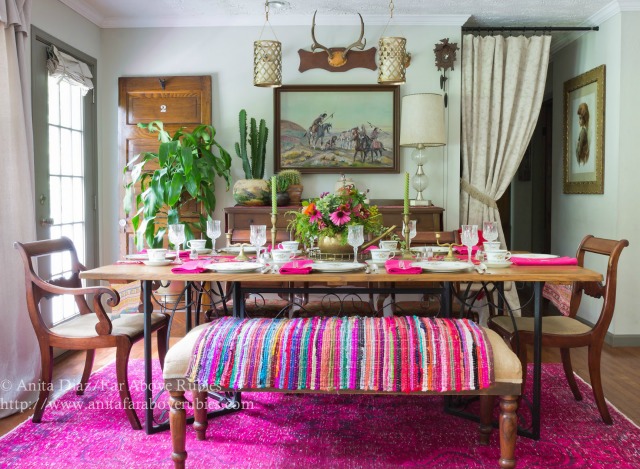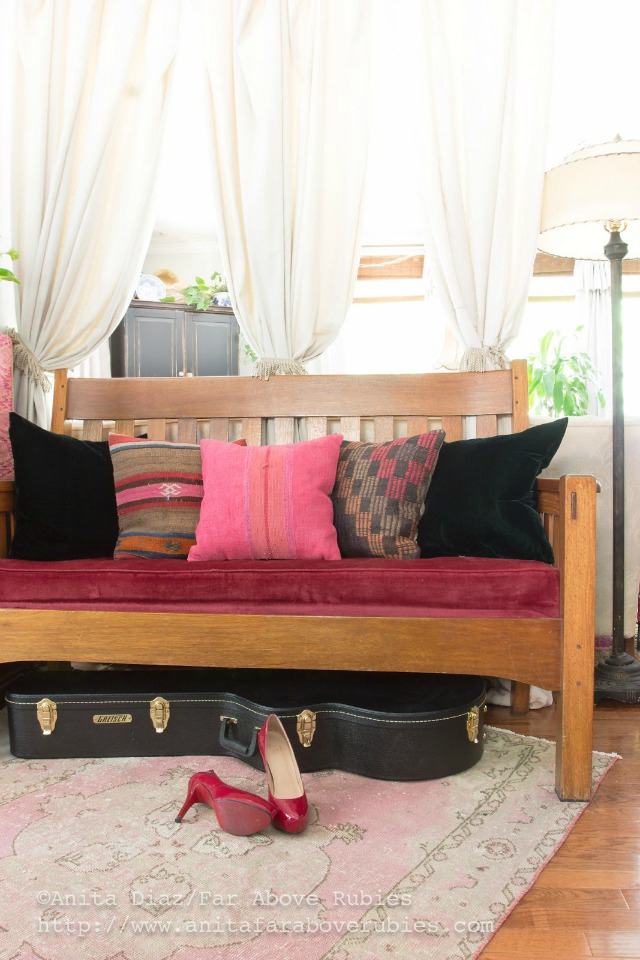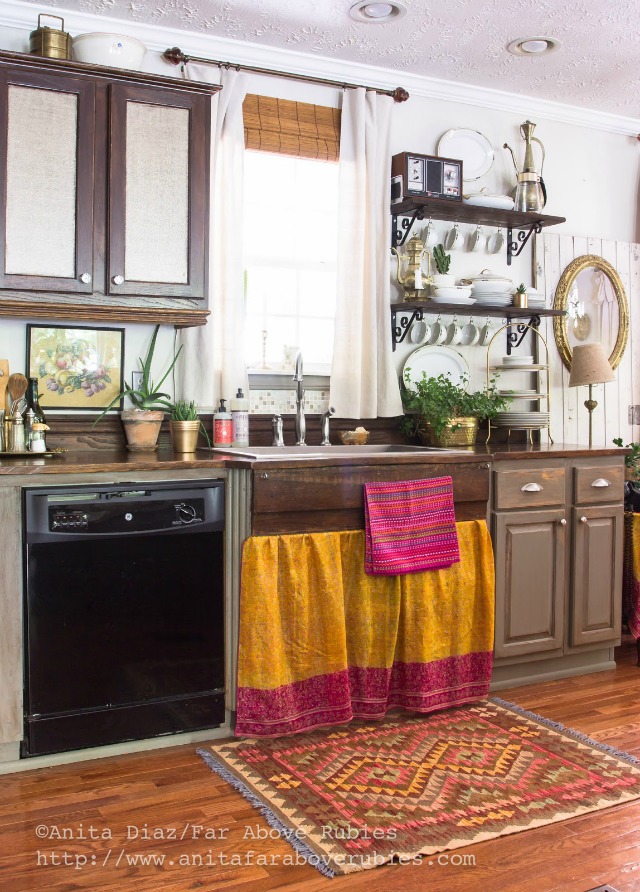 Anita replaced laminate countertops with 150 antique wormy chestnut that came from her great grandmothers little guest house.
I love the way she wrapped it around the front of the sink and a wire makes a simple towel holder.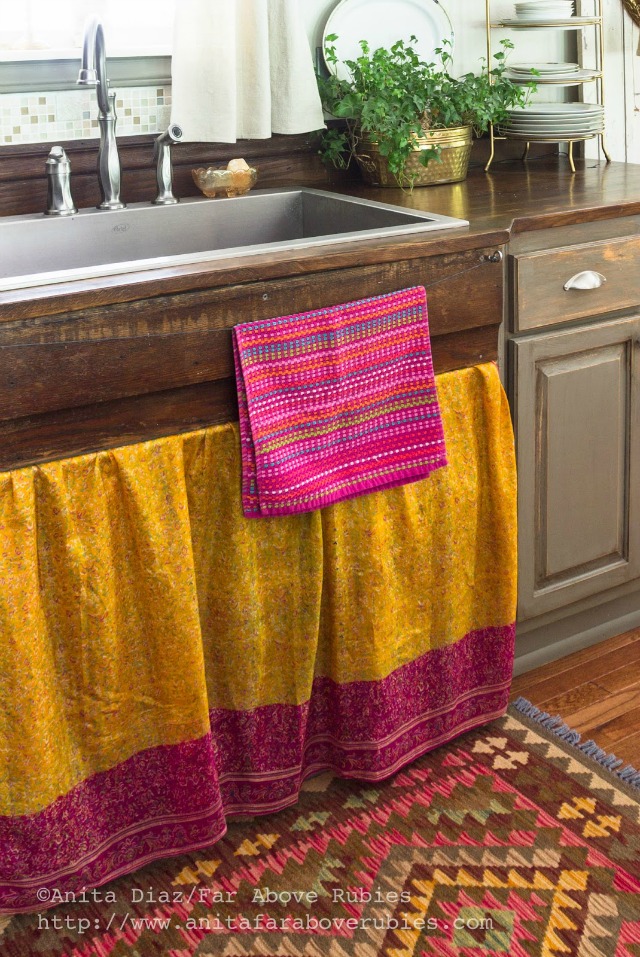 An old screen door hides the pantry.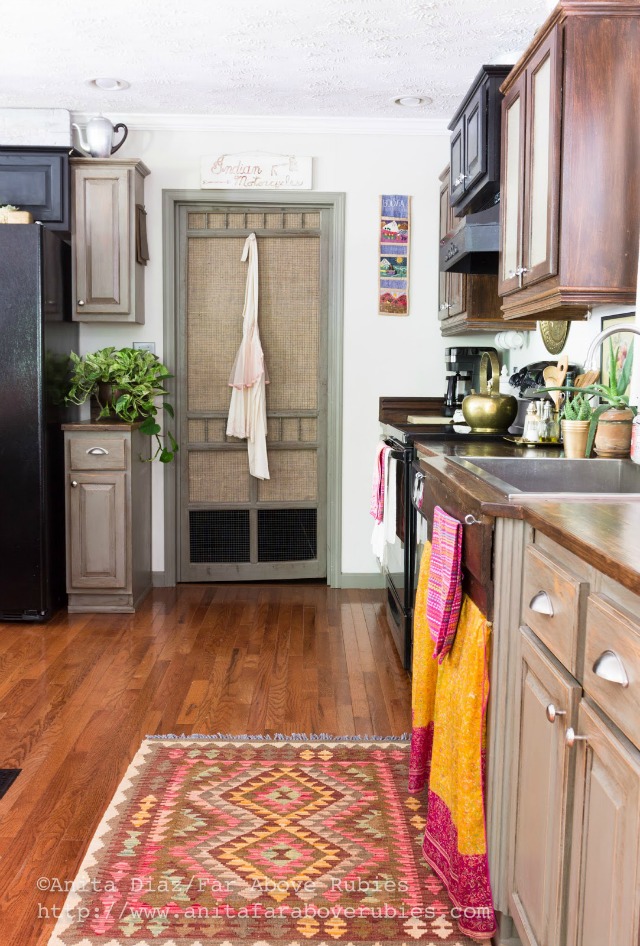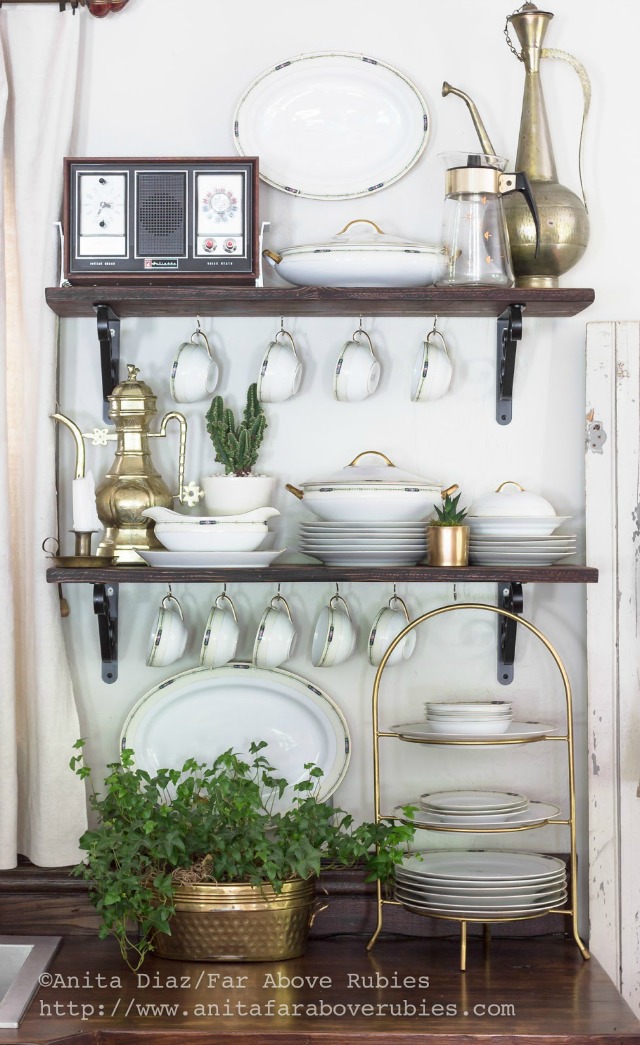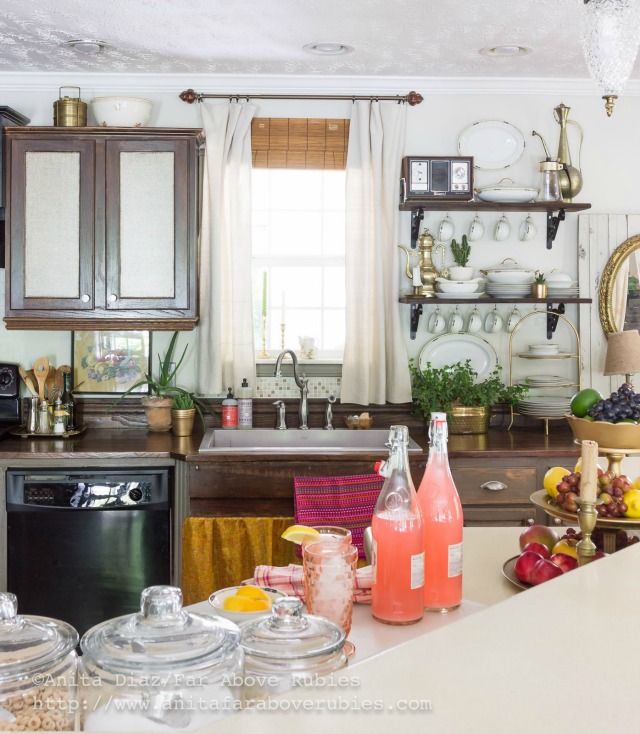 Anita is a musician and has not only sang at the White House but has backed up many singers including Vince Gill.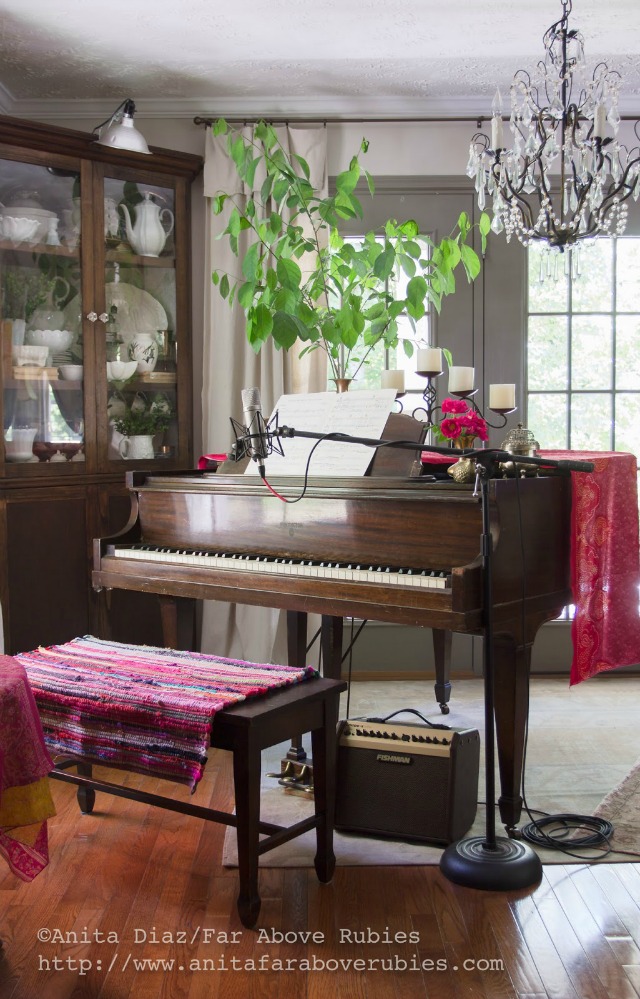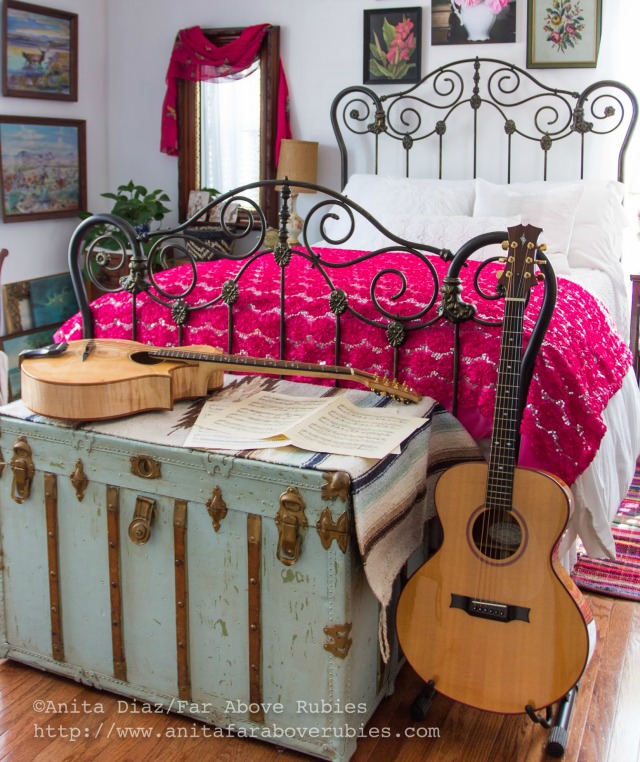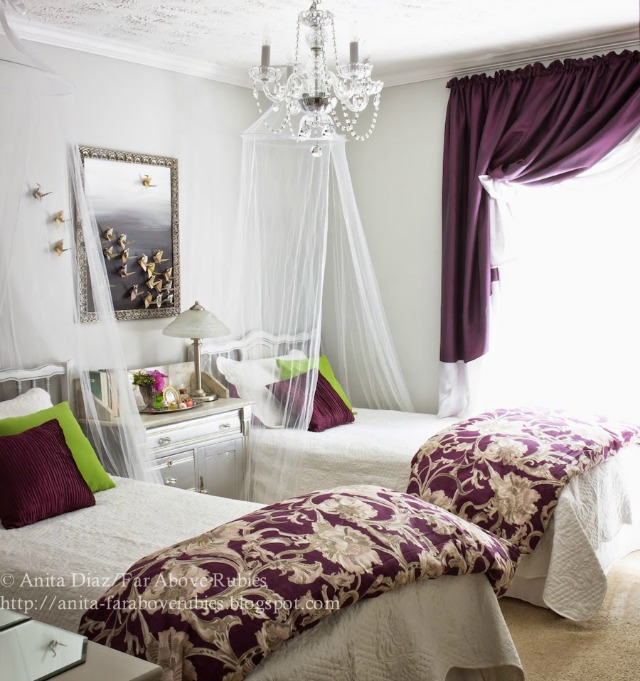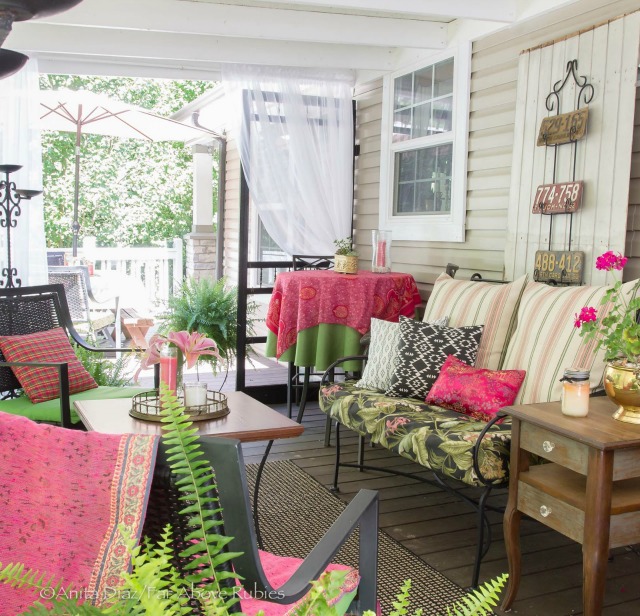 What a fun, fresh, colorful home! Make sure to visit Far Above Rubies …
she's known for her amazing tablescapes!
Can't get enough of peeking into other people's houses?
You've come to the right place – check out all of my Eclectic Home Tours.