Milestone moment – this is my 1,001 post! So let's celebrate with an absolutely stunning home tour.
If I had the chance to build another home, it would definitely incorporate some of the elements in this stunner.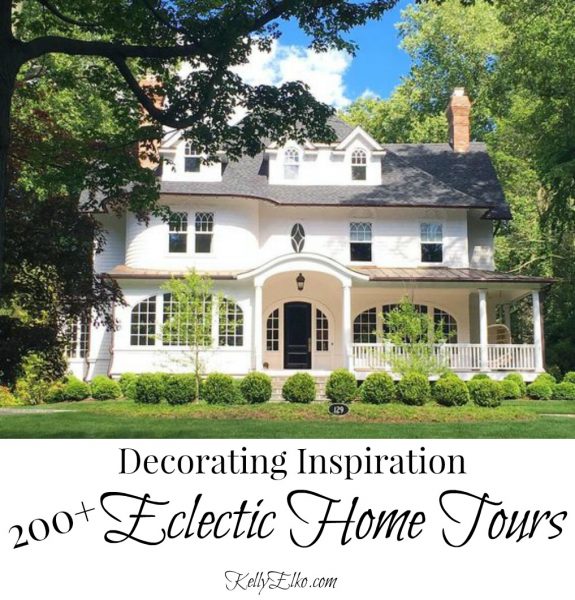 When Jen of Green Spruce Designs and her family outgrew their 1946 Cape Cod home in Virginia, they donated it (they hired a company to deconstruct and move it) and built their dream home where it once stood.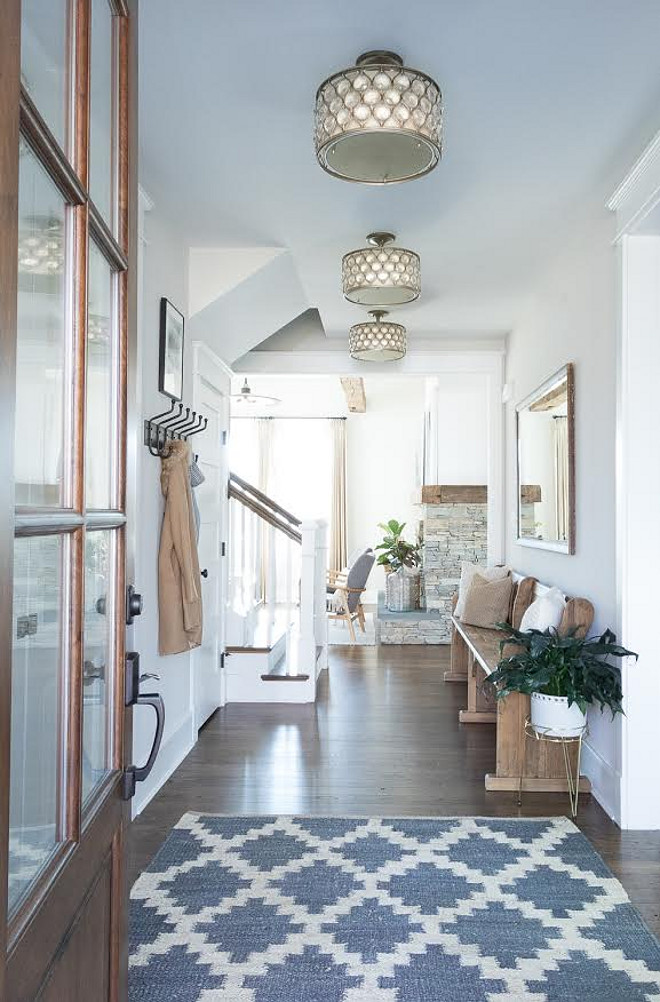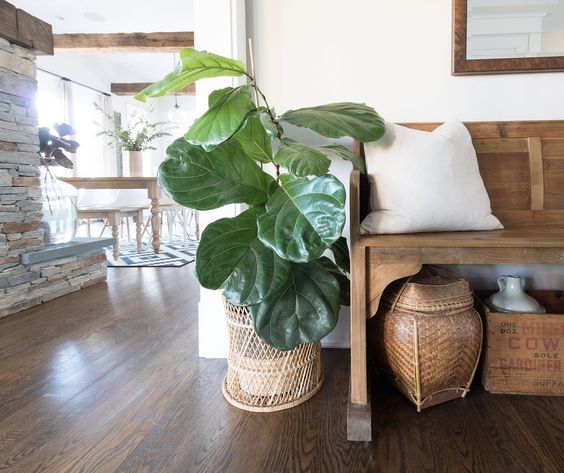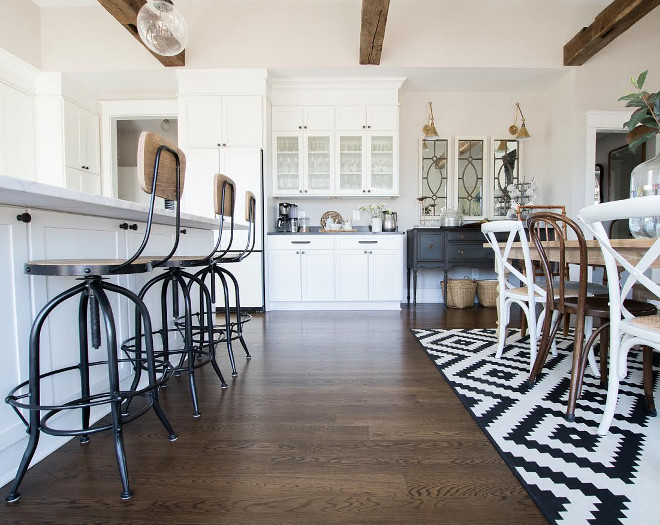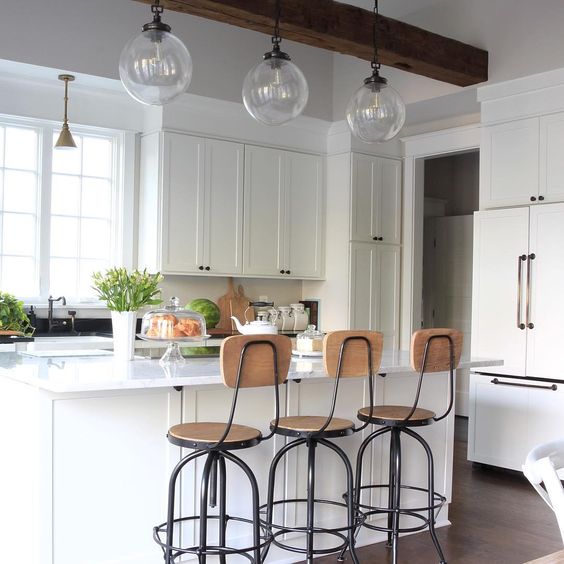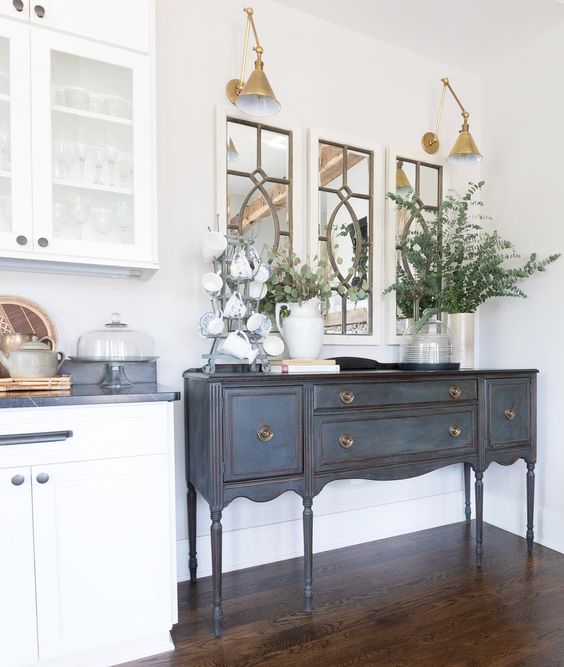 Antique beams add a time worn feel to this new home.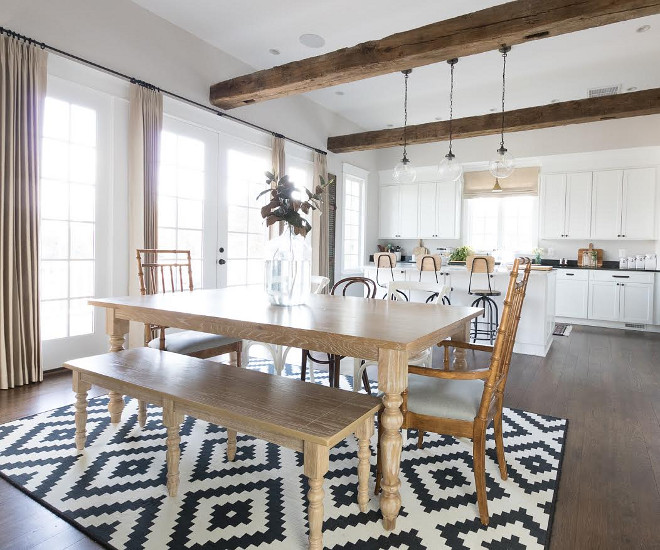 The old beams make the perfect mantel on this double sided stacked stone fireplace.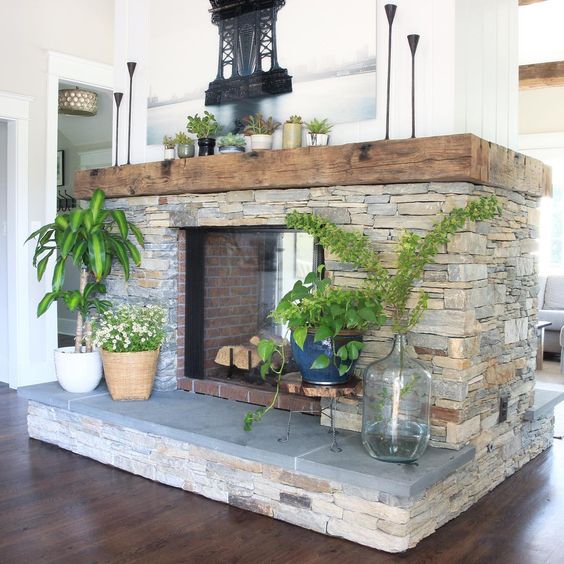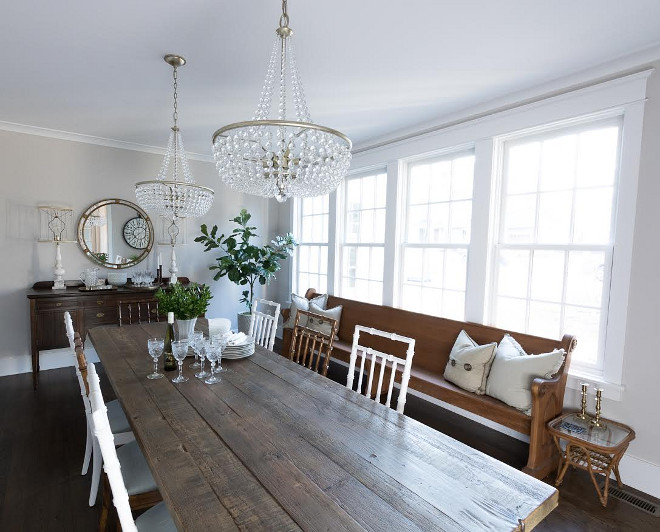 I love that only some of the dining chairs are painted for a mismatched, eclectic look.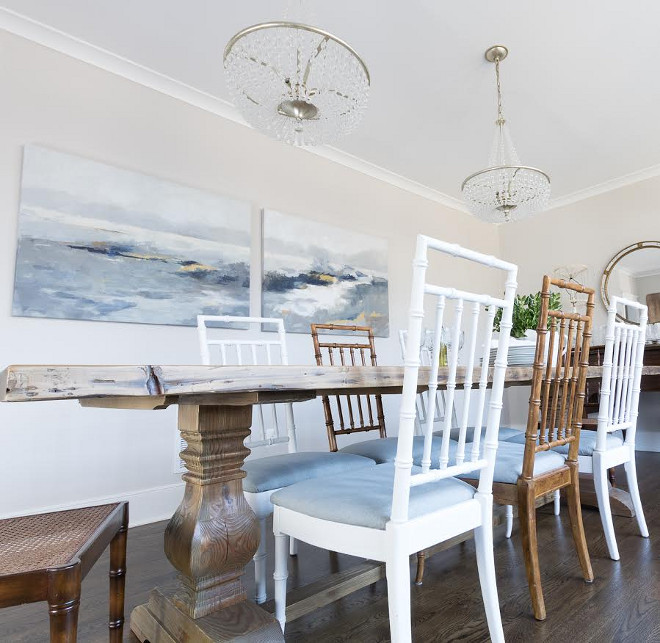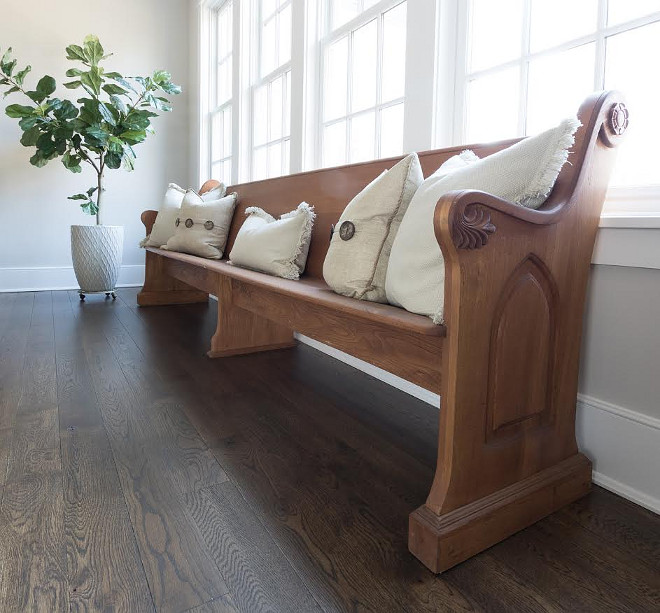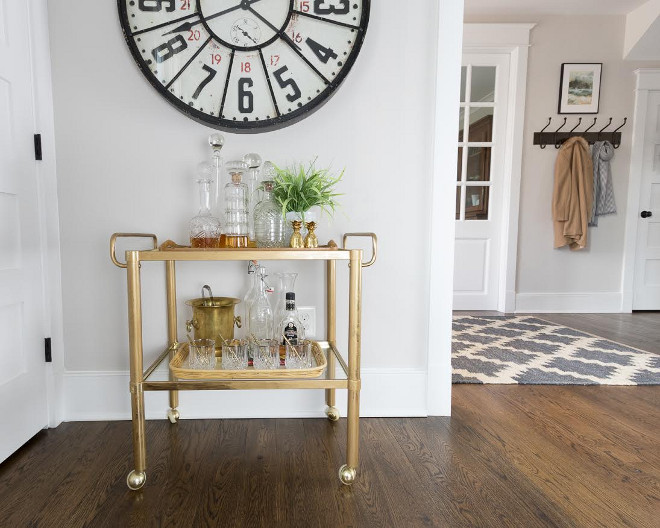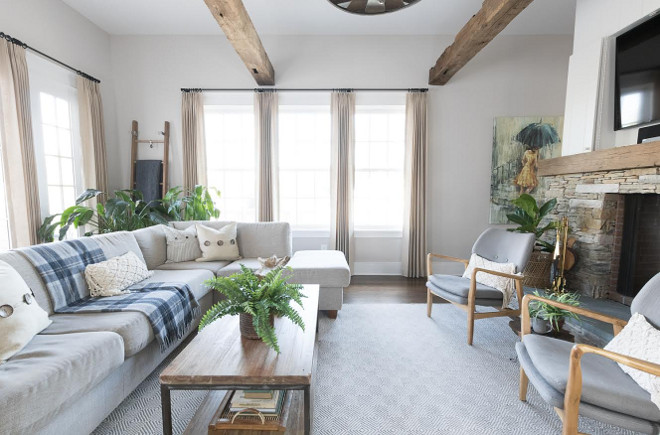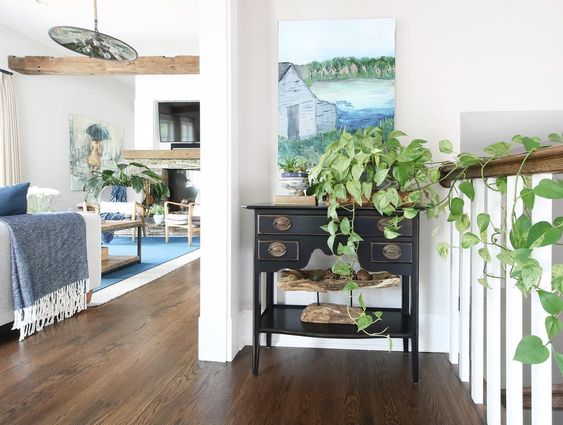 Small powder rooms are the place to go wild with color and pattern and I love this graphic wallpaper.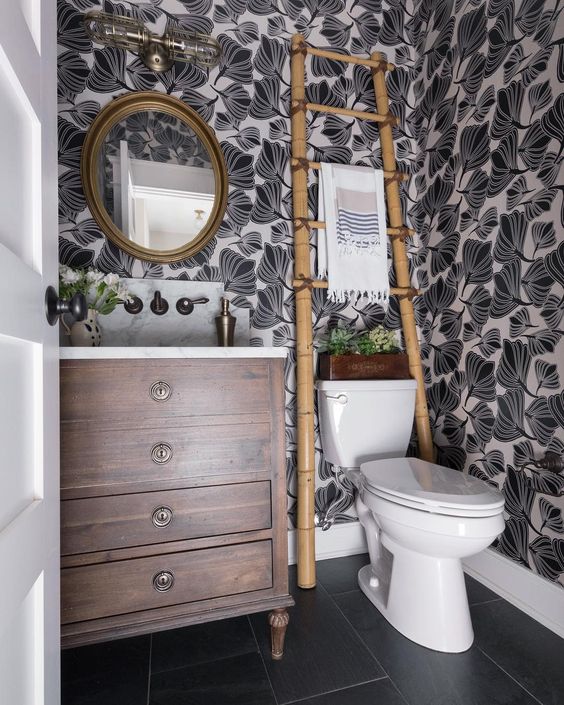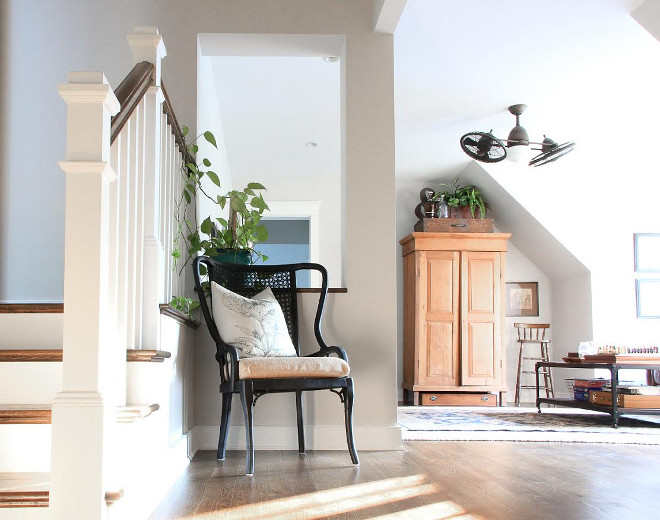 This desk was once a cashier's table in an old German shoe store.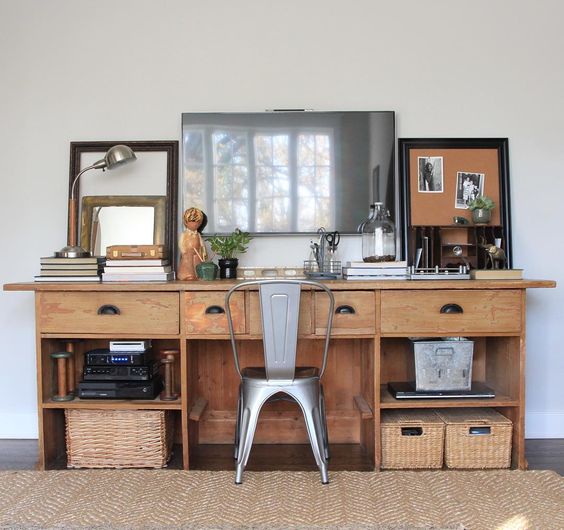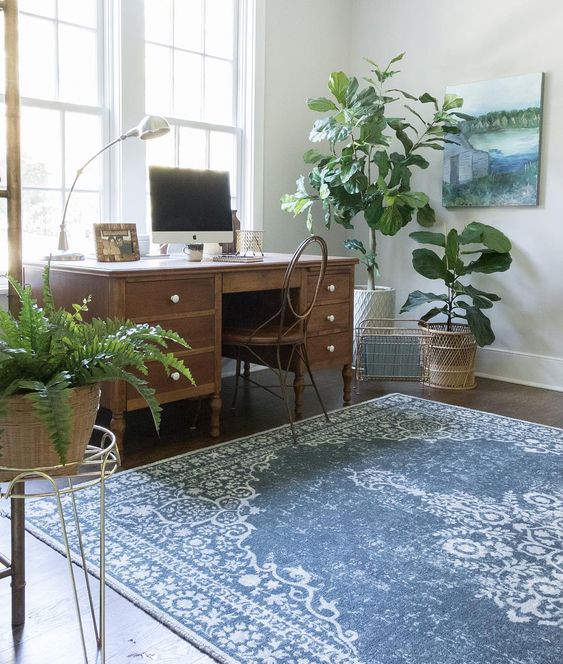 Daughter of the year award goes to Jen who made sure to include a first floor bedroom for her mom.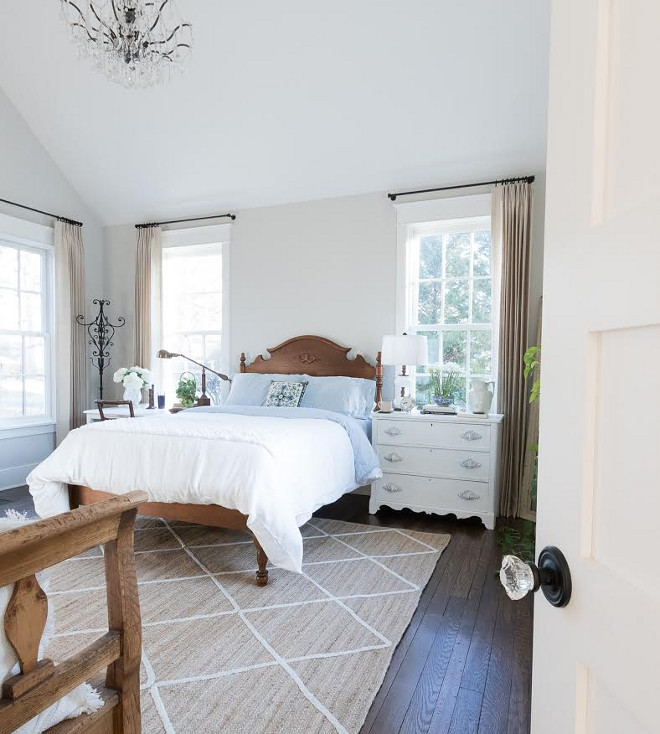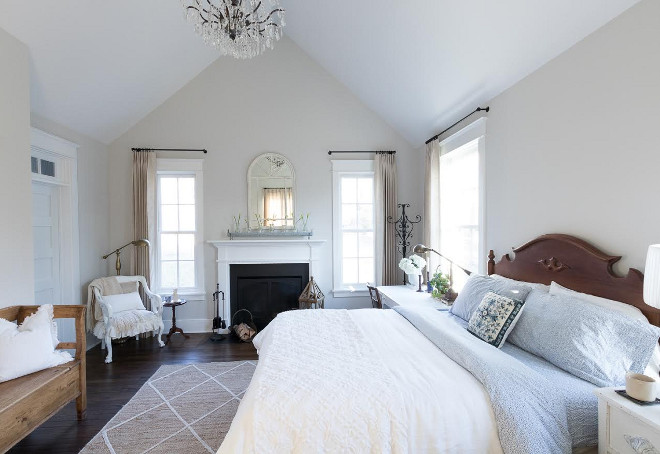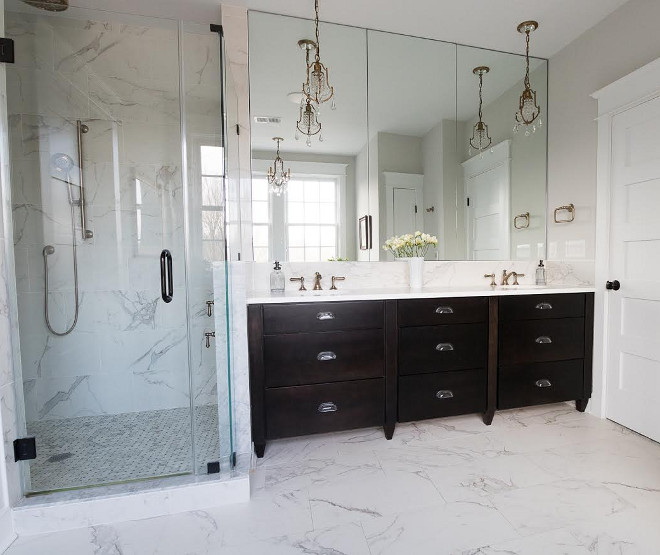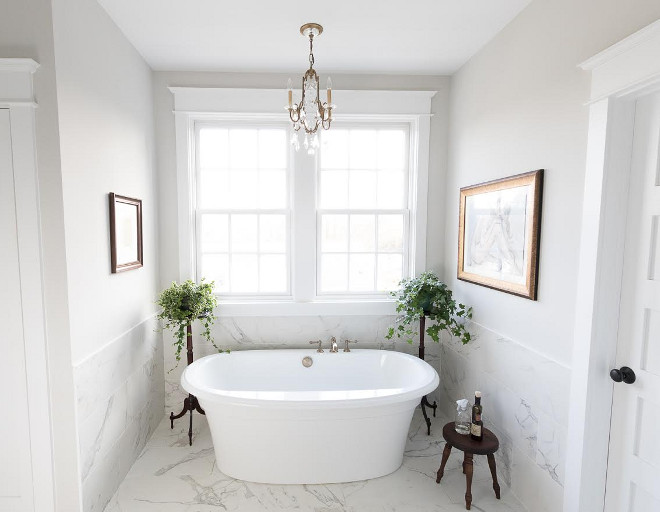 Visit Jen at Green Spruce Designs to see more and if you live anywhere near Frederick, MD, visit her booth filled with vintage finds at Sweet Clover Barn.