Colorful Basket Gallery Wall
New Year – New Look! I'm sharing my colorful, eclectic basket gallery wall that adds so much interest and texture to this space.
When the Christmas decorations came down, I stared at my blank dining room walls and said to myself, "Kelly, you're not a monk so liven up those walls asap and then I'll give you some wine."
I had myself at wine and in order to get it I had to listen to that little devil on my shoulder and add some personality to this blank slate so of course a basket gallery wall was in order.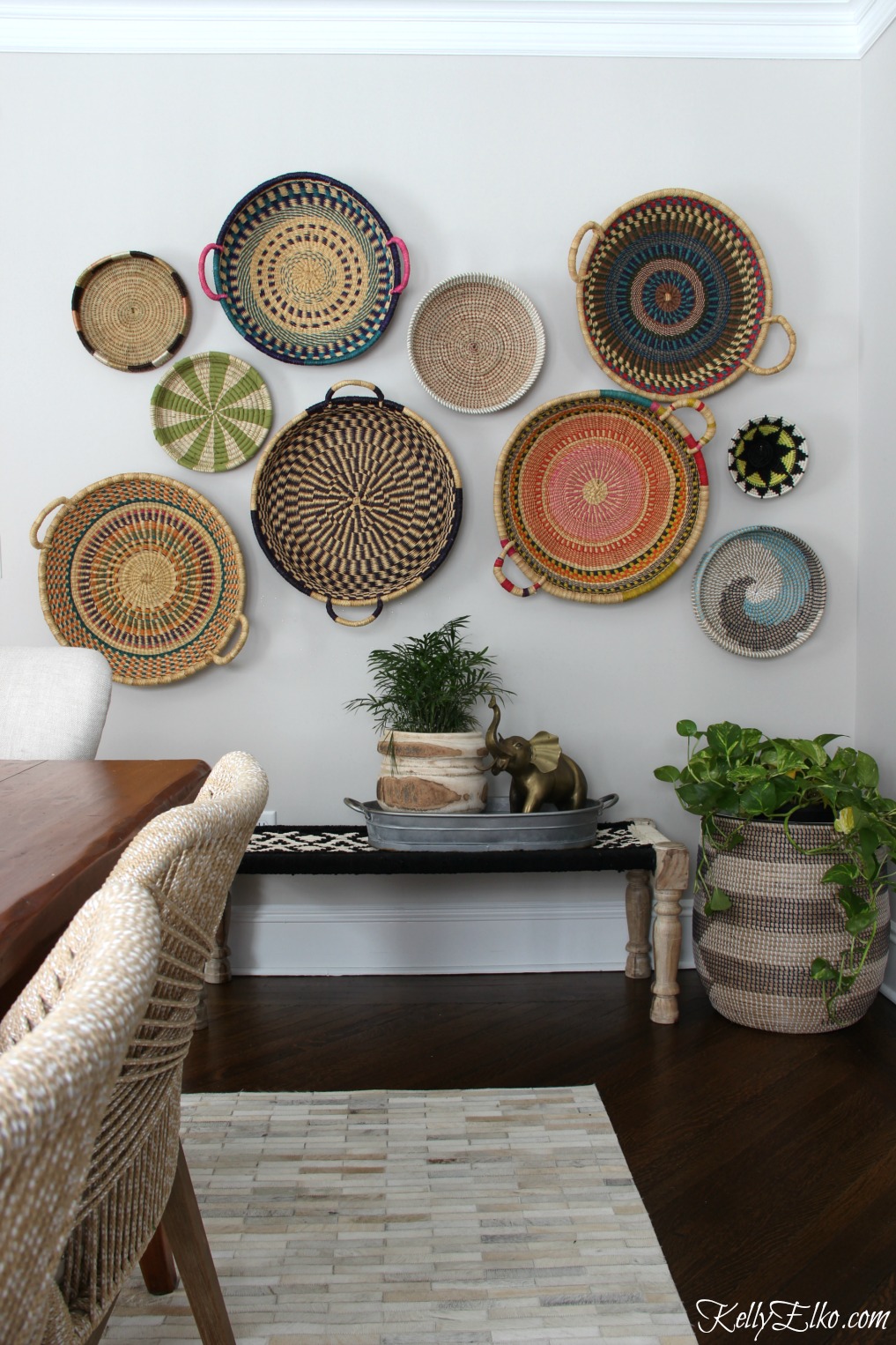 post contains affiliate links
I love collecting things slowly over time but an instant collection isn't a bad thing either!
These baskets called to me from the HomeGoods clearance aisle so I decided to give them a good home.
They are hand woven African baskets from Ghana (except the blue one on the bottom right).
You can find a great selection of African baskets HERE or get a similar look by scooping up thrift store baskets.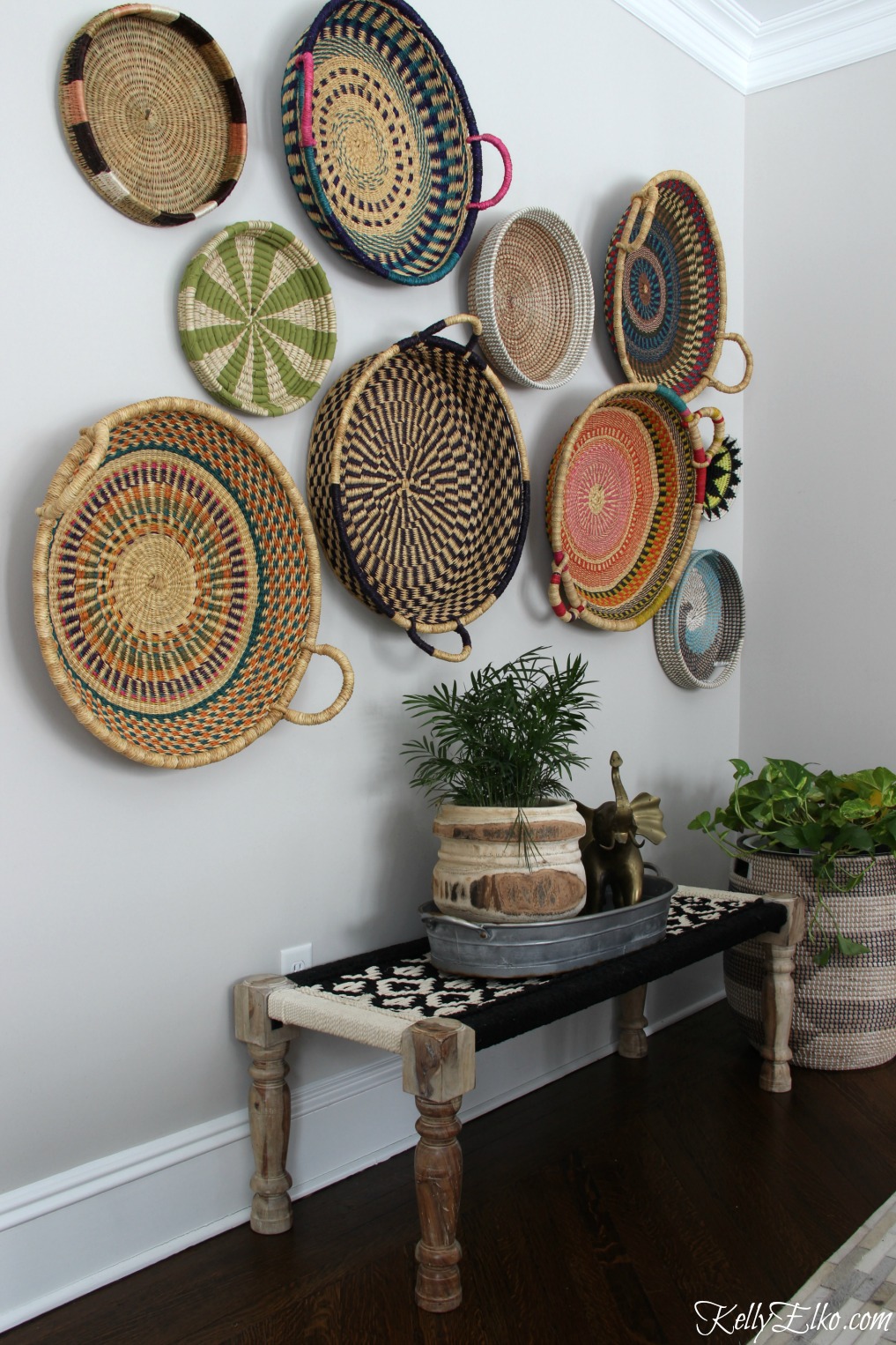 I moved my favorite woven bench from my foyer (get the bench on sale HERE).
I love these hooks for hanging the baskets. Just poke the hook right through the basket. Bonus – no holes in the wall!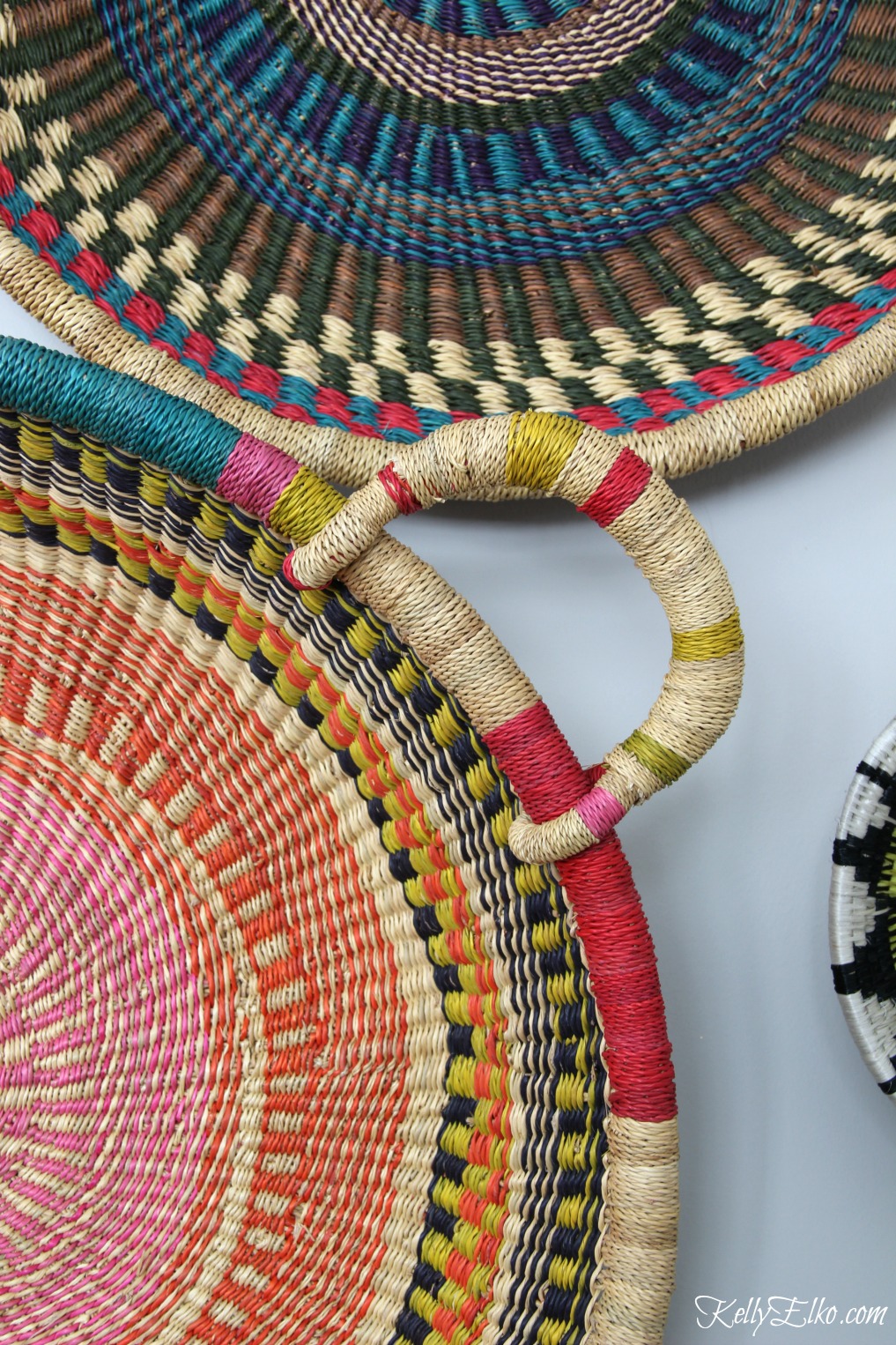 I just realized my vintage brass elephant will feel right at home among these African baskets!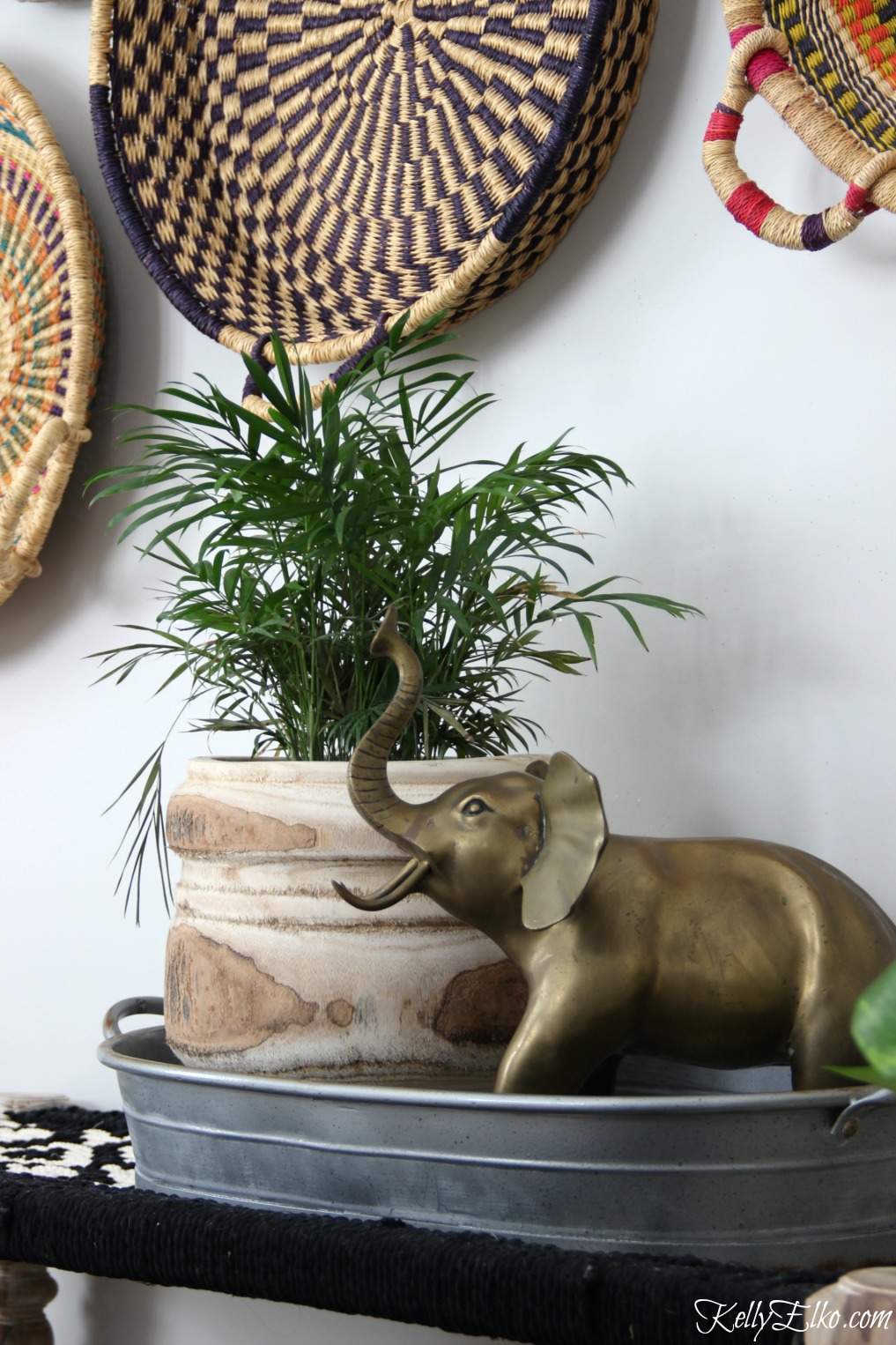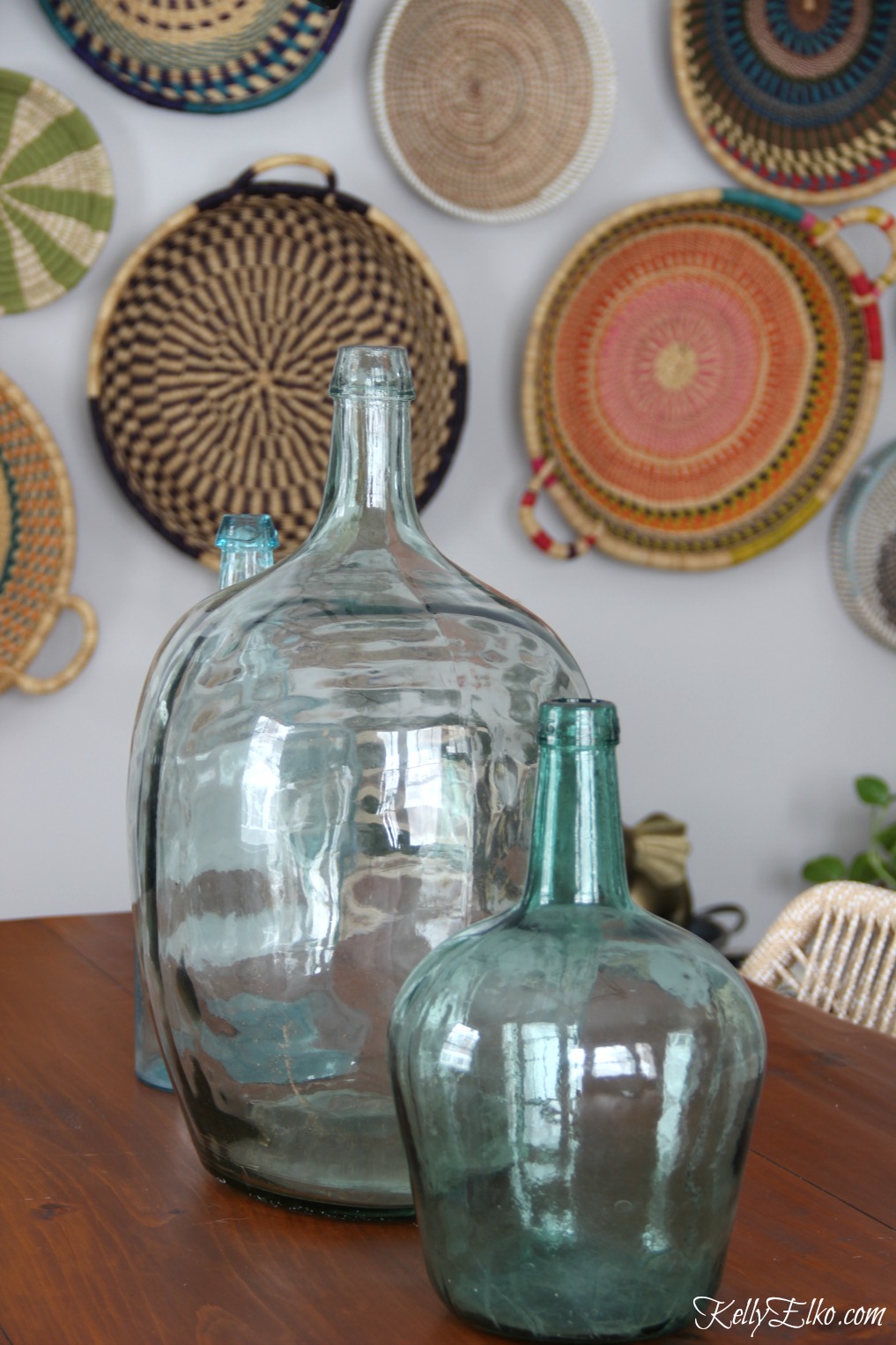 My dining room is right off my foyer so anyone who comes through my front door will be greeted with this colorful wall that shows off my personality.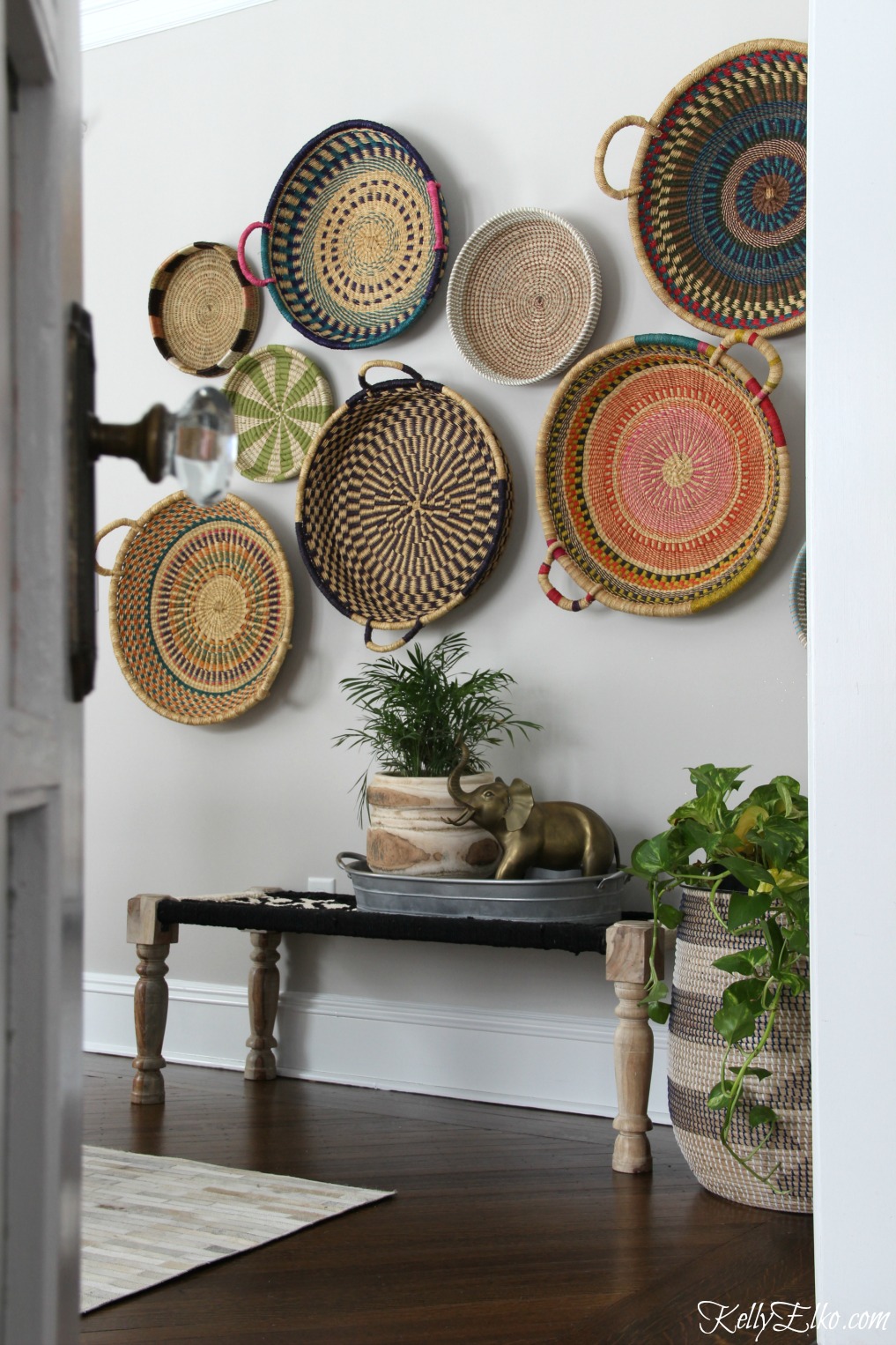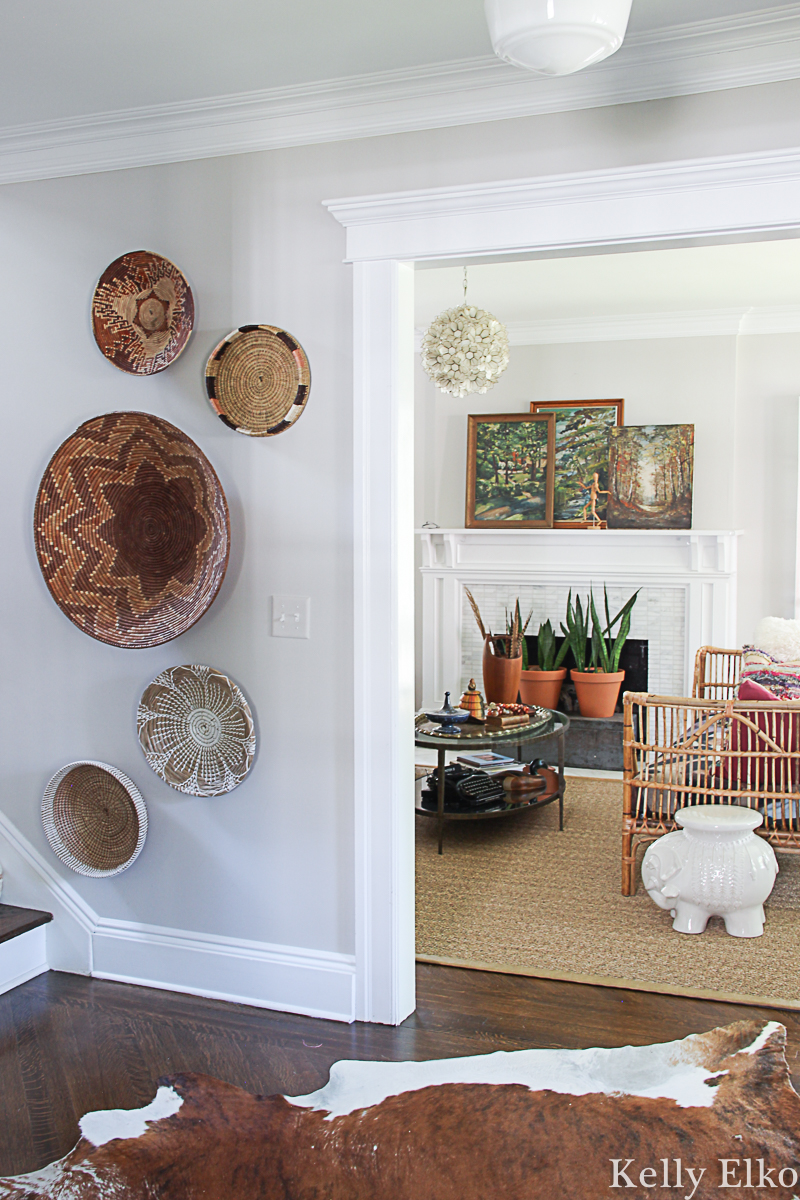 I'm loving the way the baskets add so much interest to my house.
Sources:
HomeGoods – Baskets (get similar African baskets HERE)
Wall Hooks
Woven Bench
Paint – Sherwin Williams Agreeable Gray