Eclectic Home Tour – PMQ for Two
She doesn't let renting stand in her way of creating a fabulous place to call home.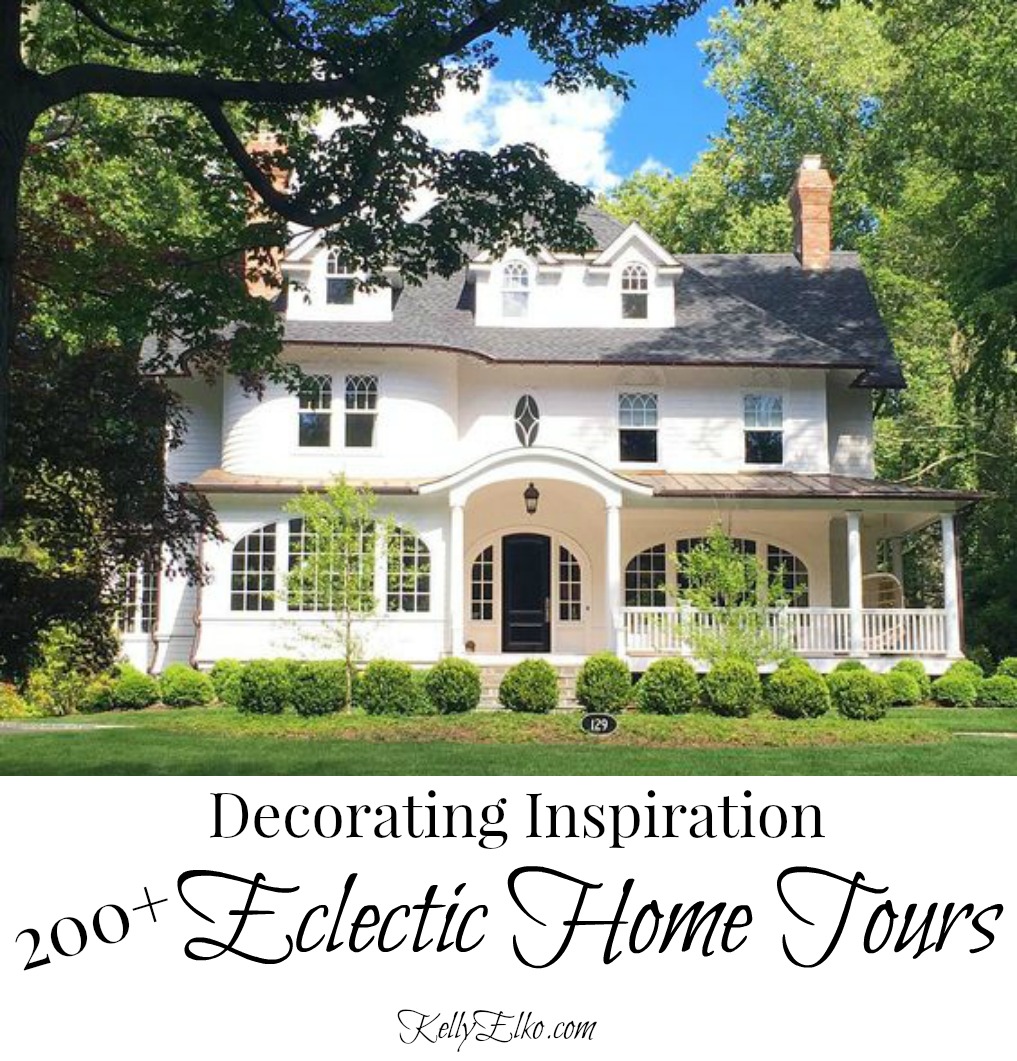 Ariel of PMQ for Two lives in military housing in Canada (PMQ stands for private military/married housing) and she moves a lot.
She doesn't let all those moves or renting get in the way of her decorating mojo.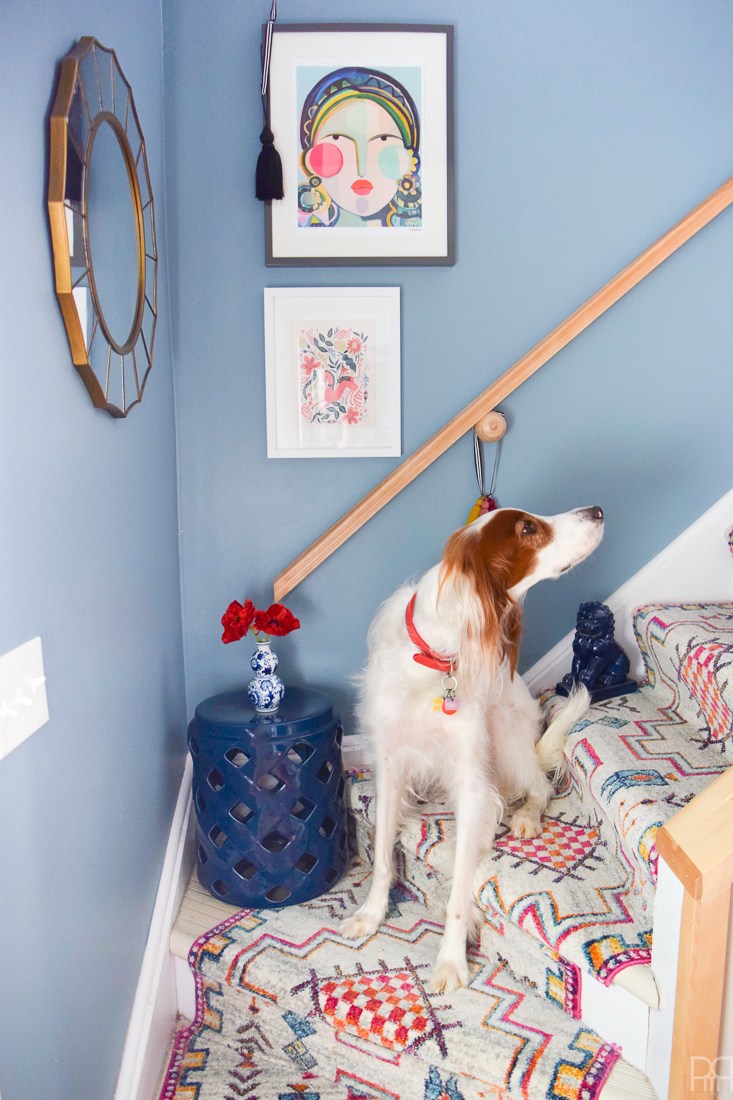 Plastic stair treads are hidden by this stair runner that Ariel installed herself – angled cuts and all.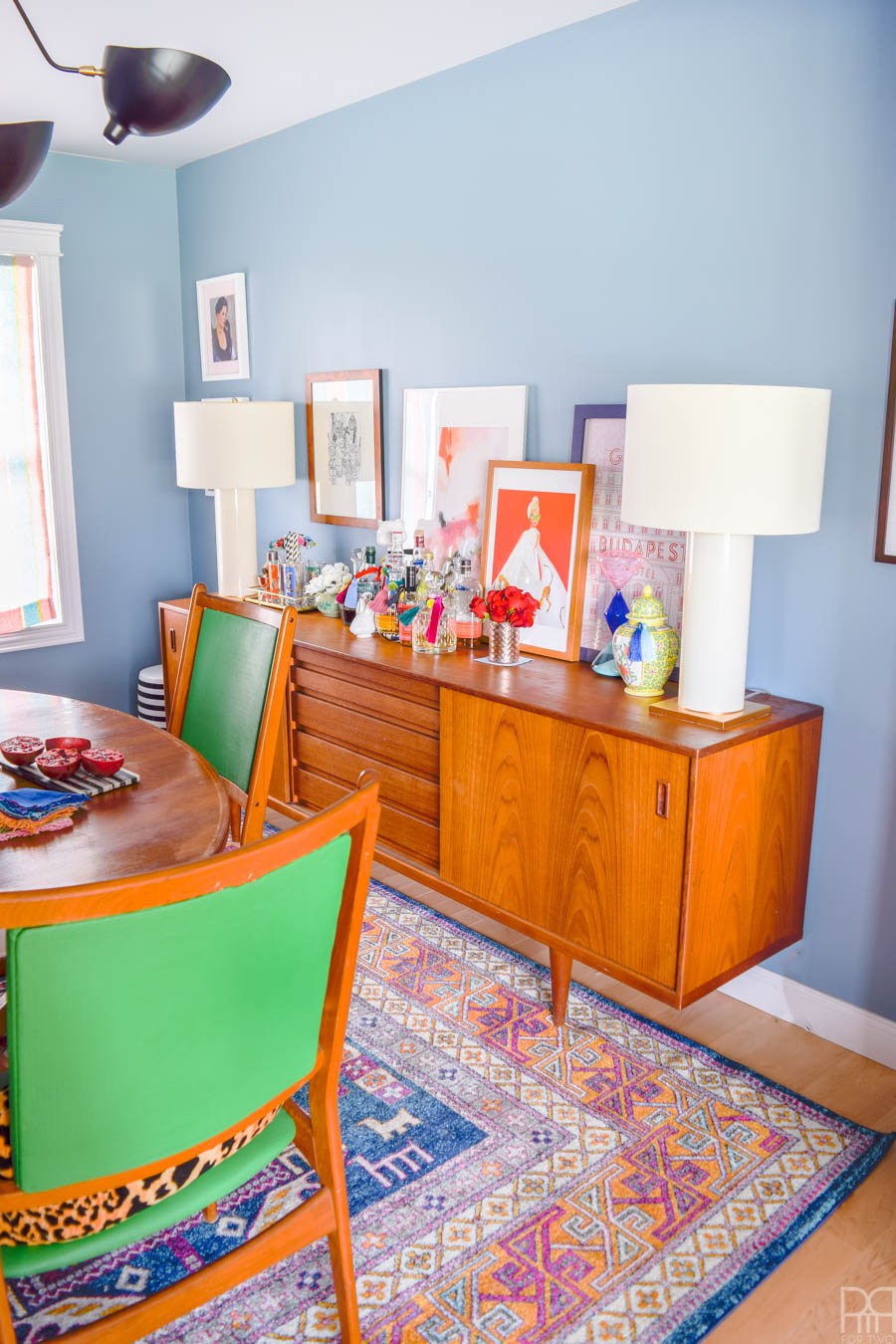 Mid century chic where color and pattern rule.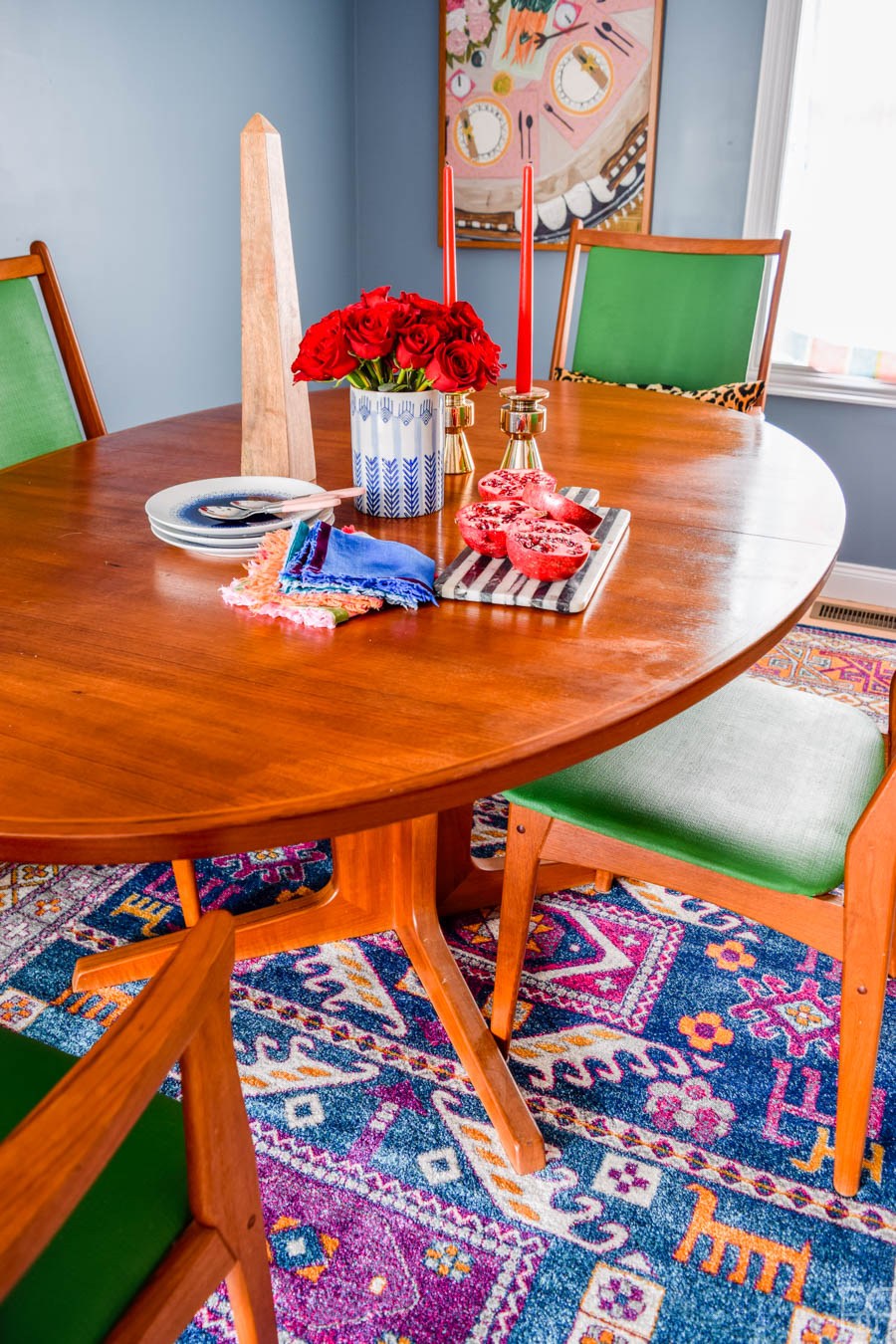 Cocktails anyone? How cute are the tassels dressing up decanters.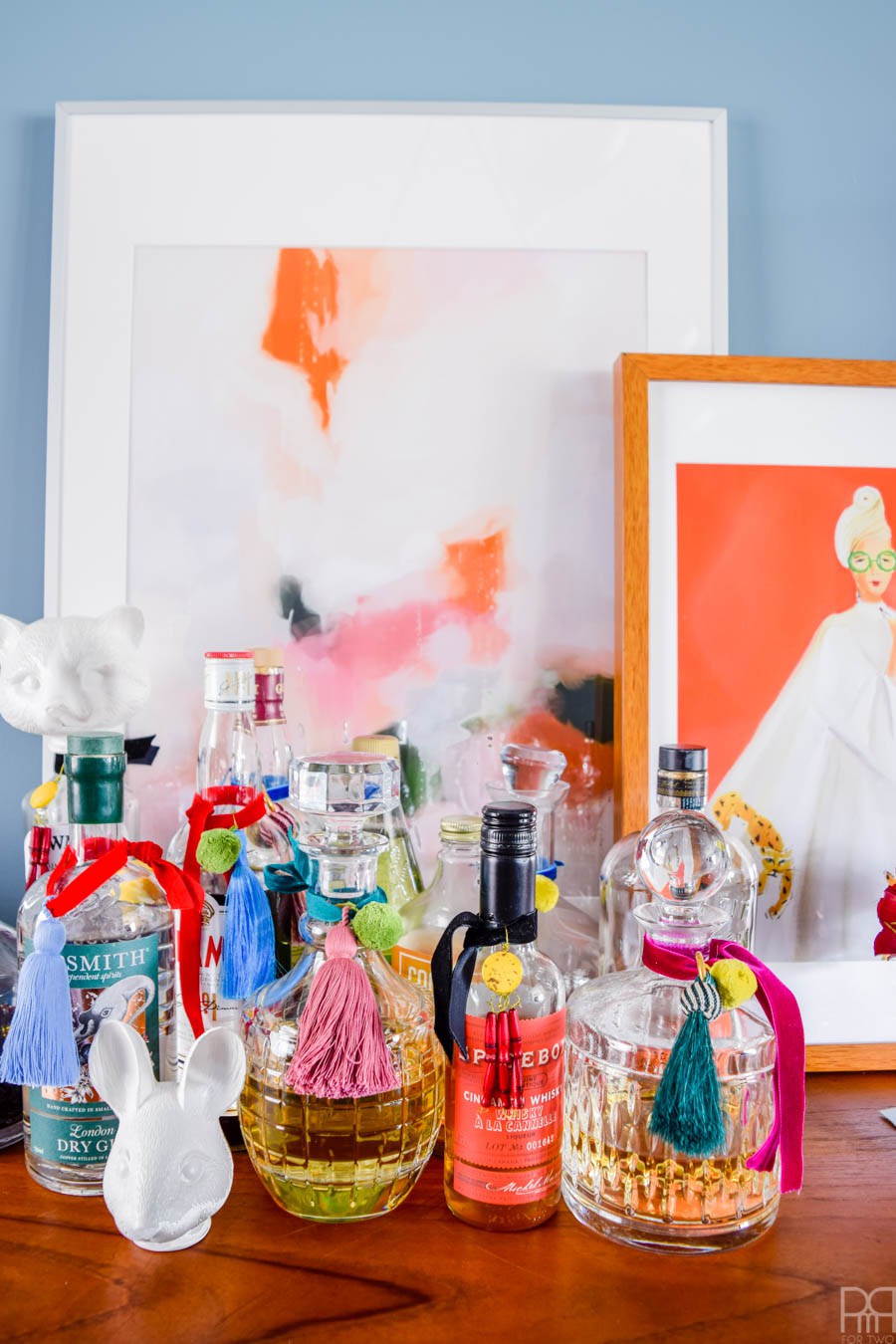 Paint warms up sterile rental white walls and although she will have to repaint when she eventually moves, it's worth it!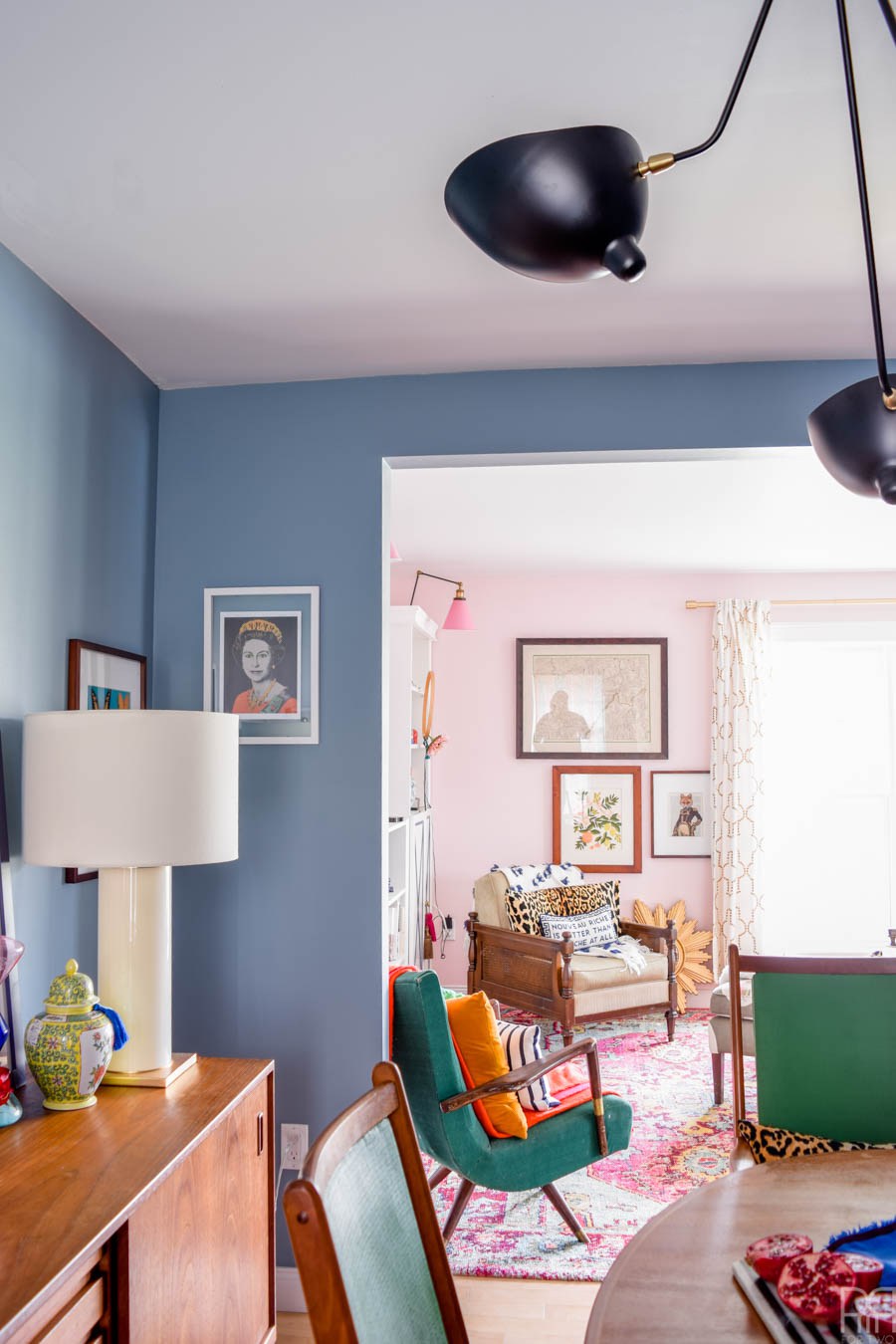 Basic bookshelves look like custom built-ins with the addition of moulding and wood trim.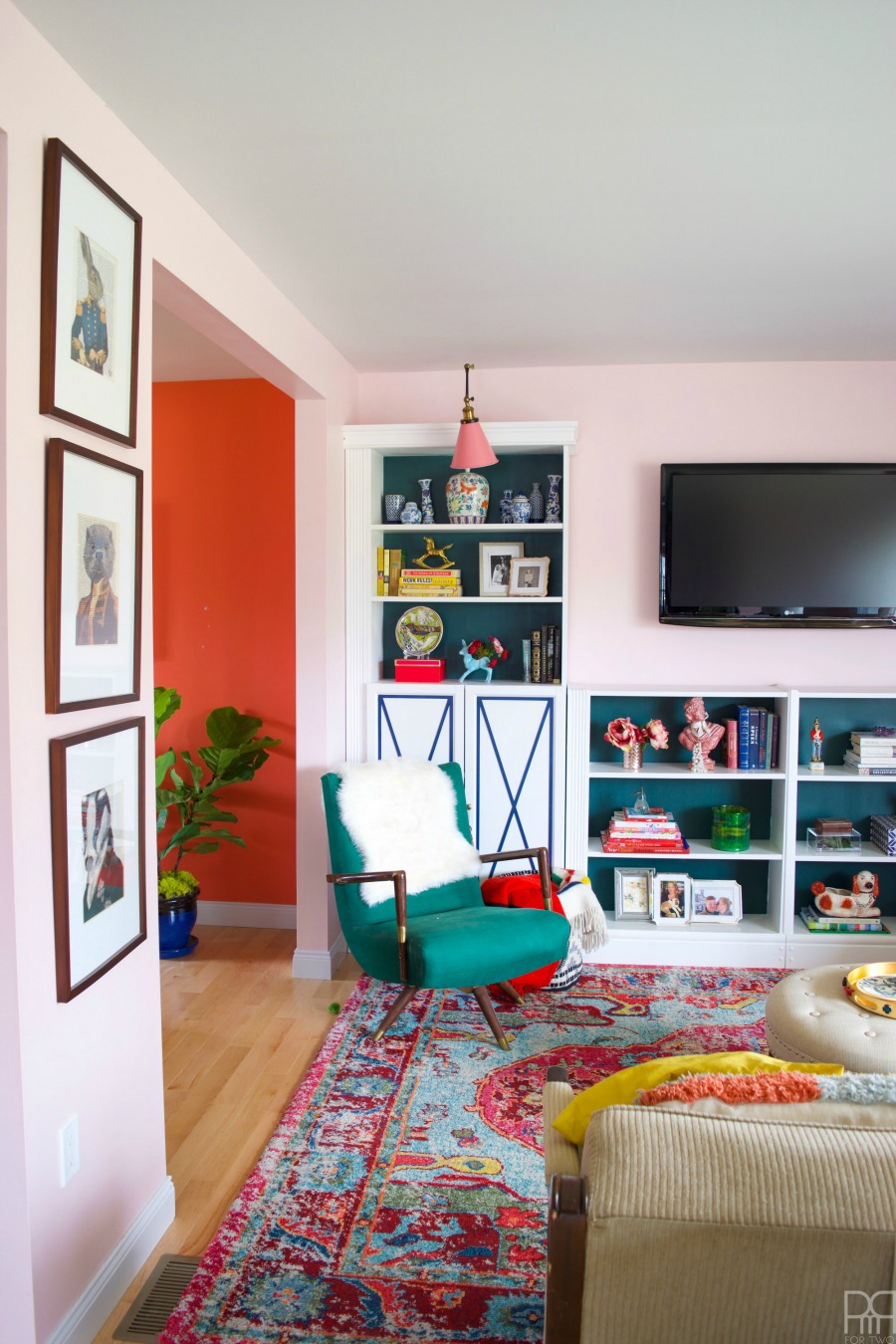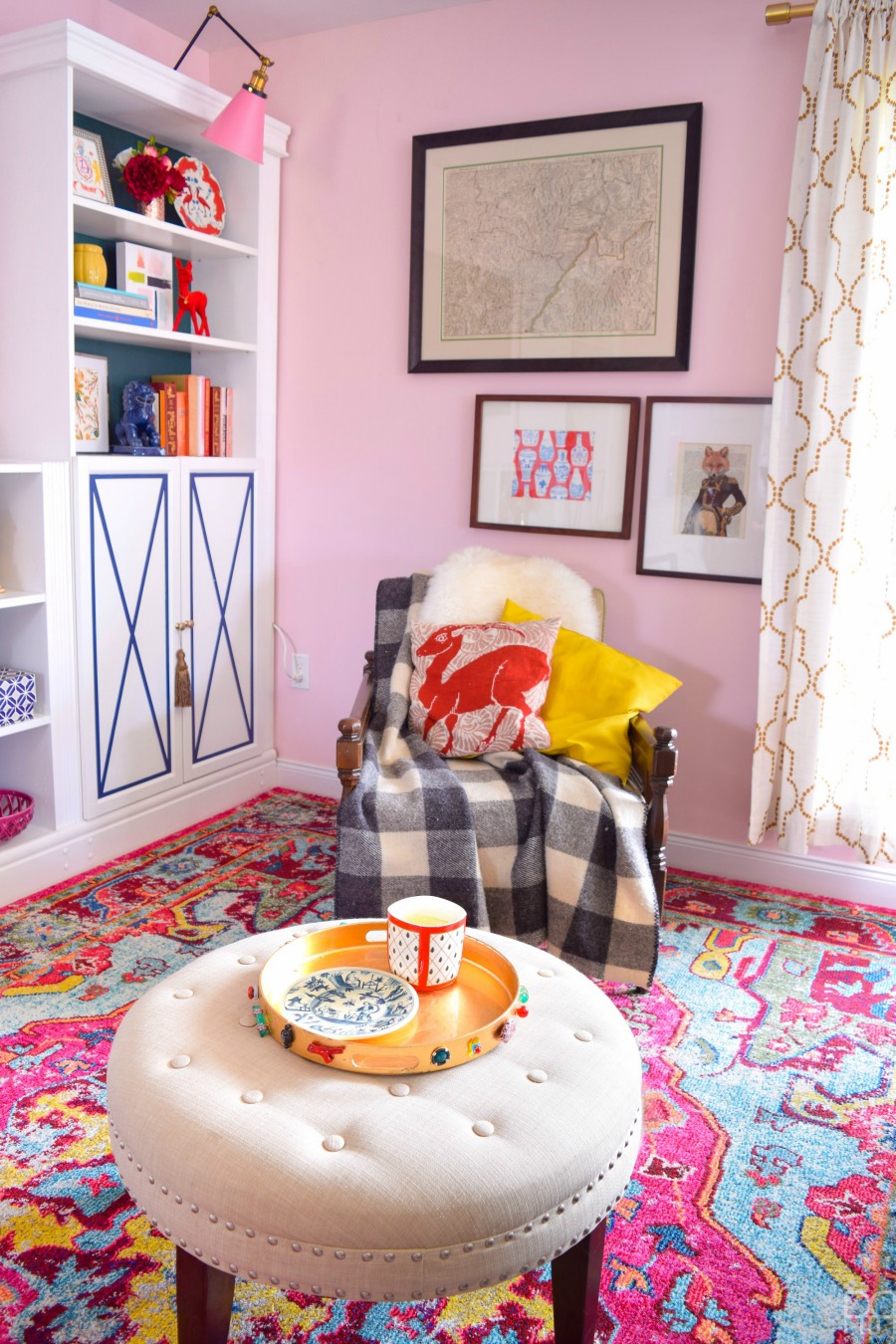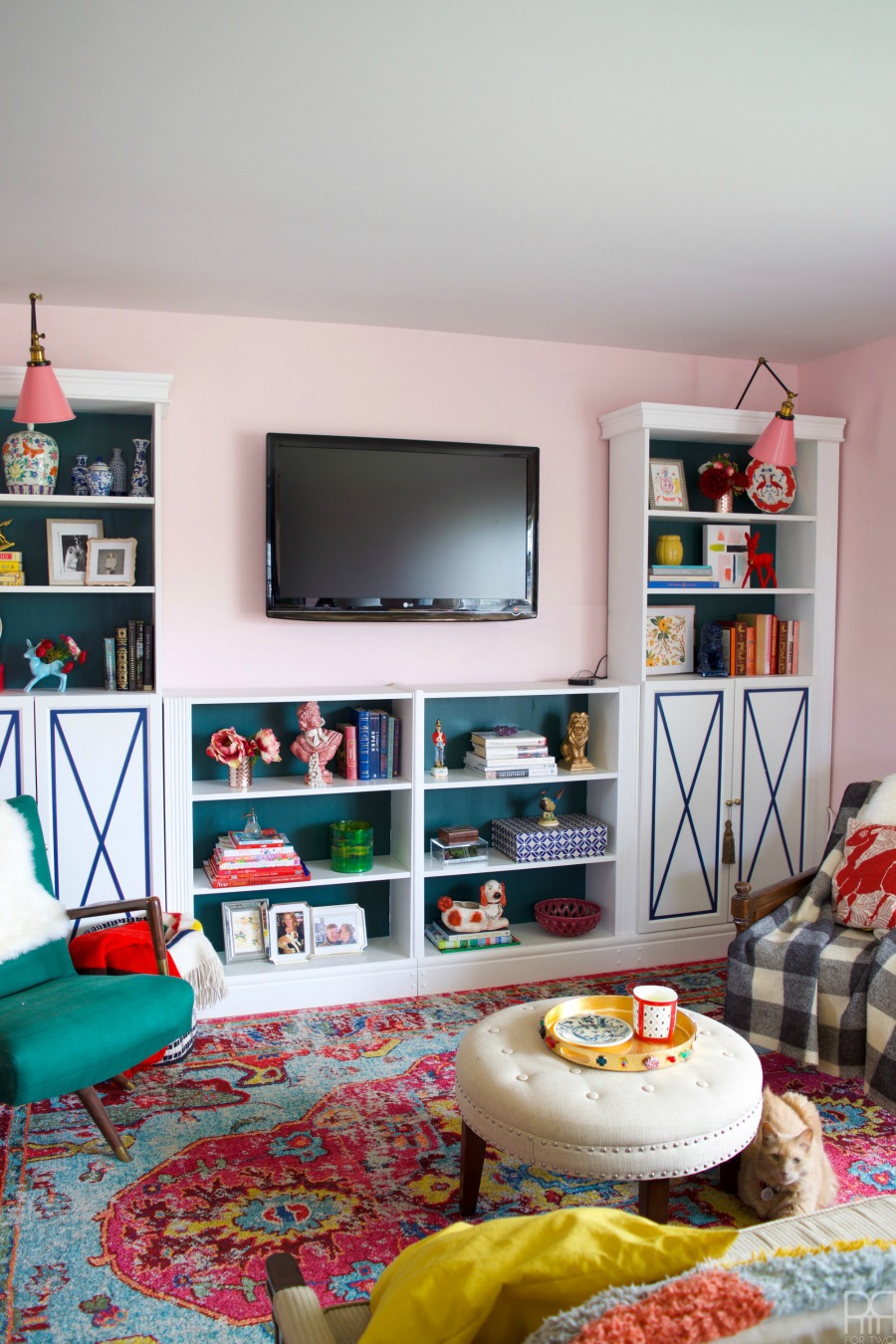 Bold paint, updated knobs and fun accessories dress up a rental kitchen.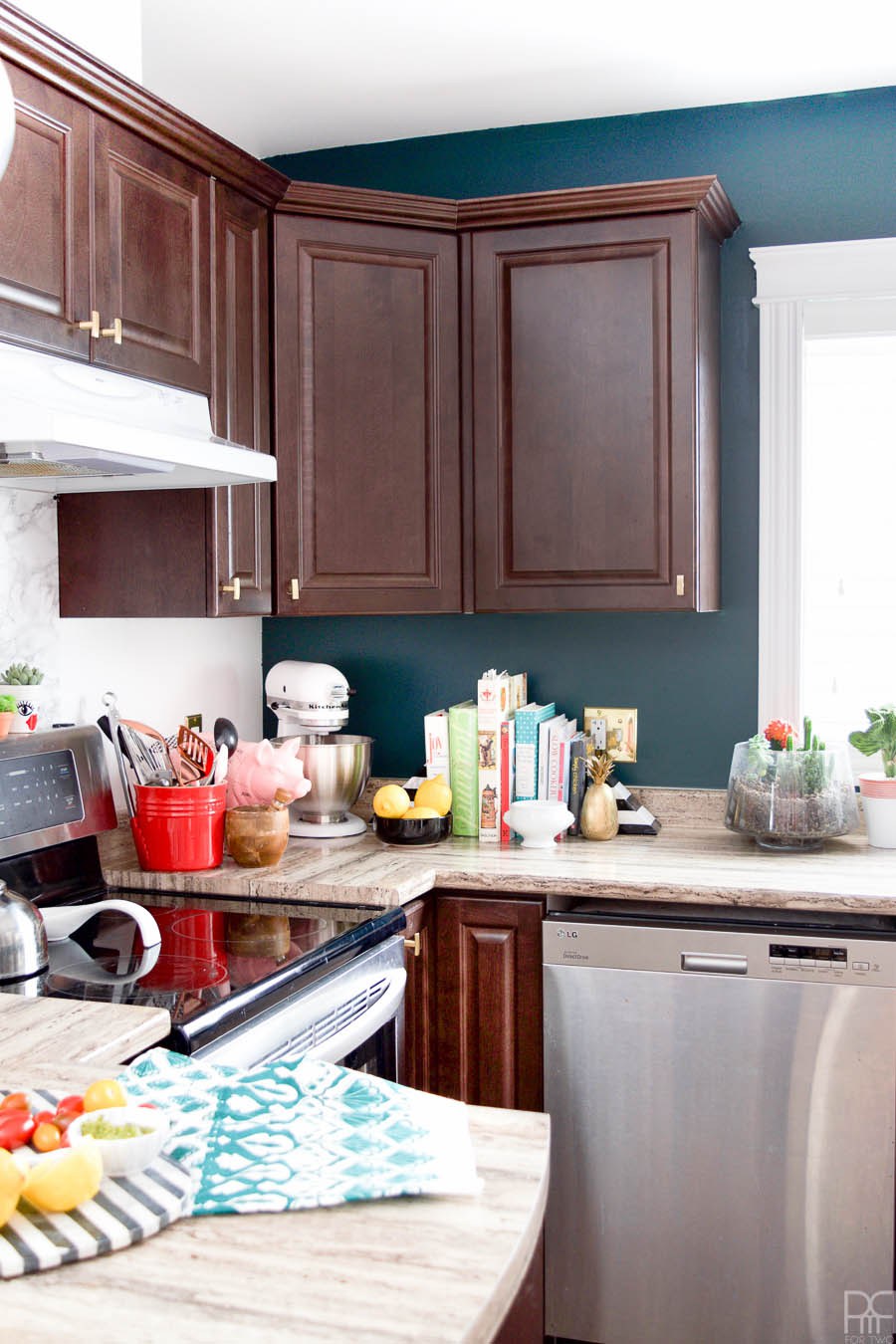 An off center window is disguised with a pair of curtain panels.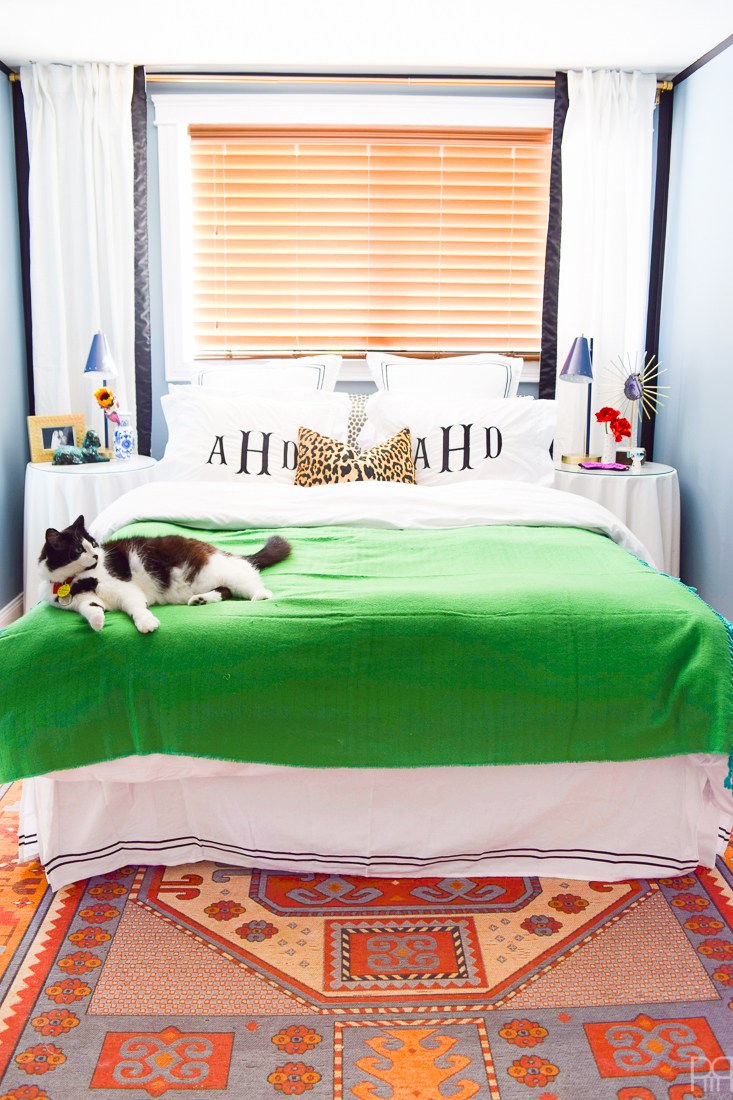 It's bone inlay – no it's a stencil.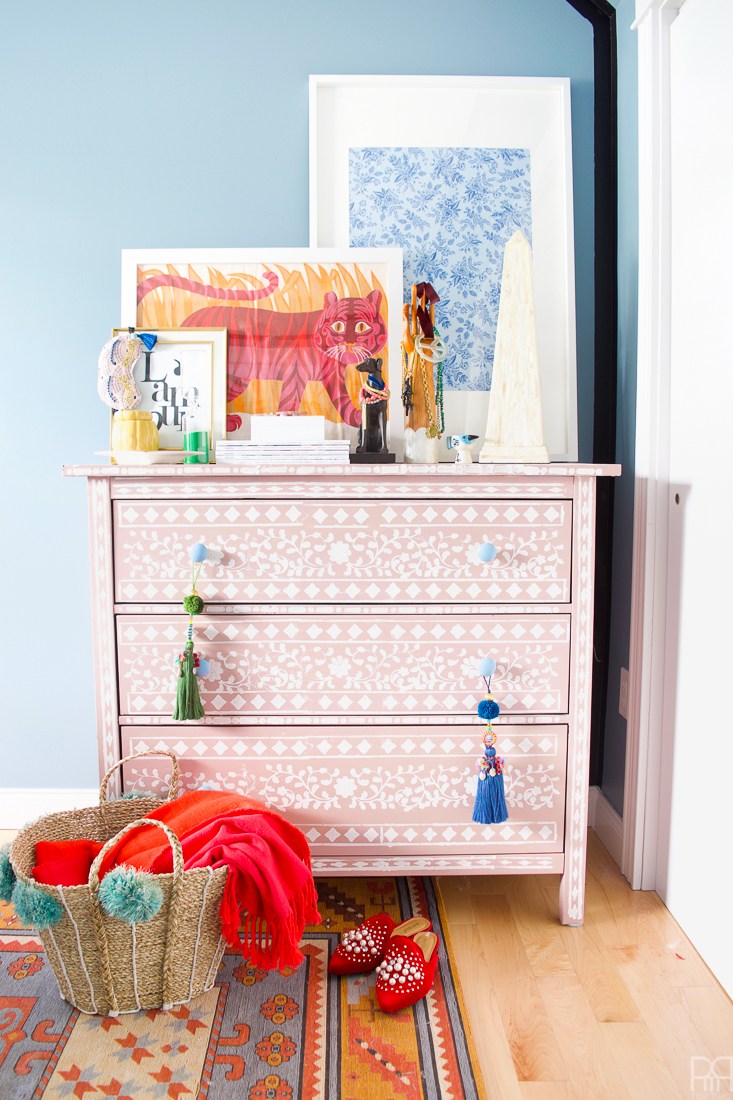 Even the hamper is a conversation piece!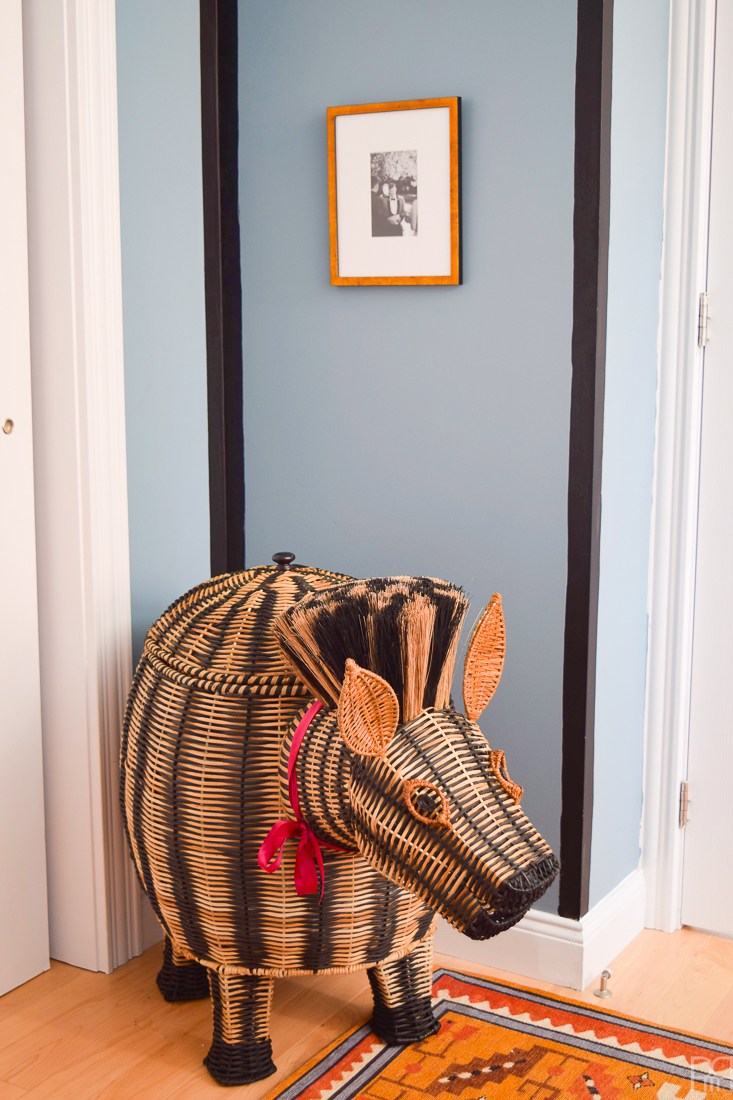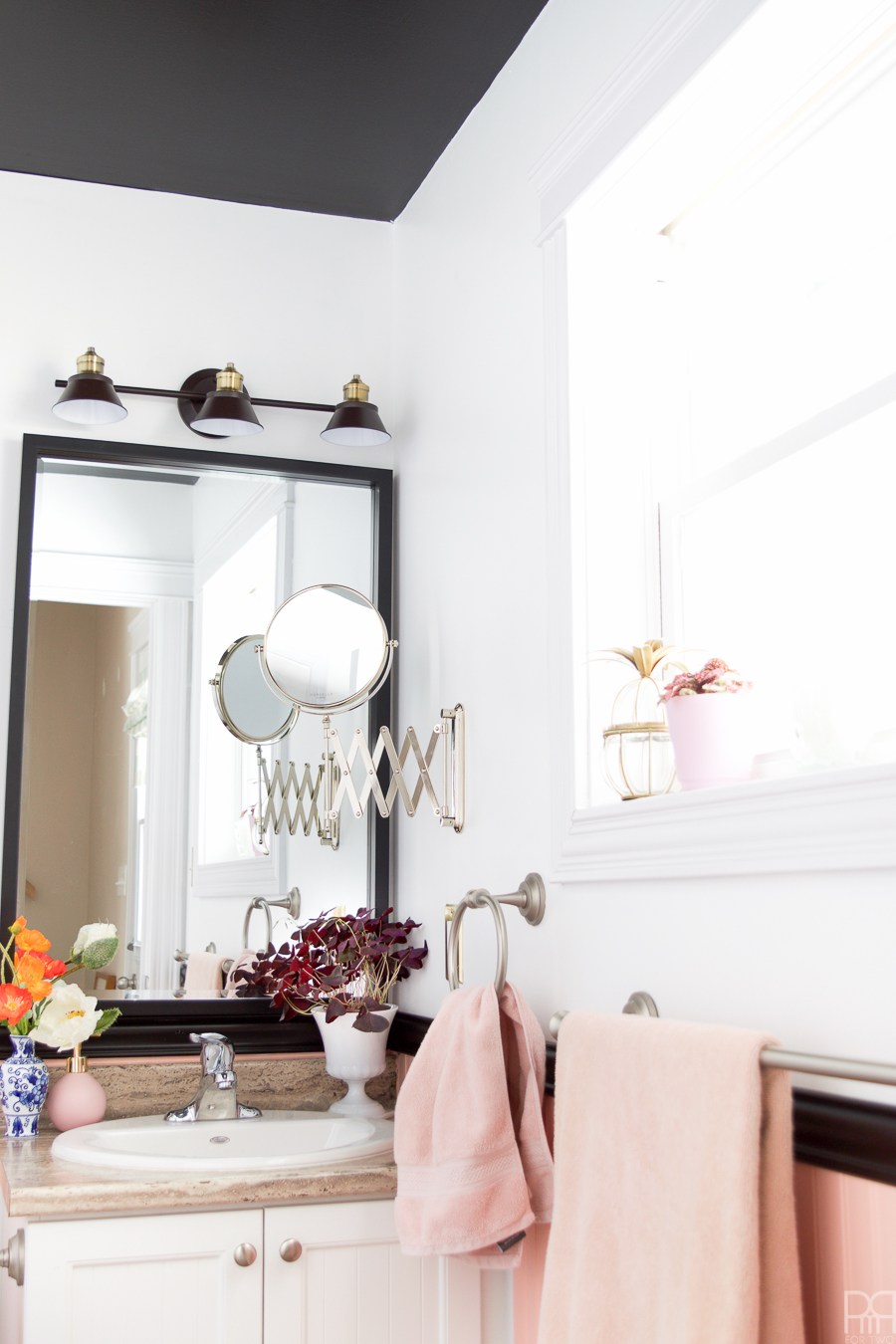 Paint and vinyl turn thrift store canisters into Jonathan Adler knockoffs since every girl needs a place to store her lashes after all.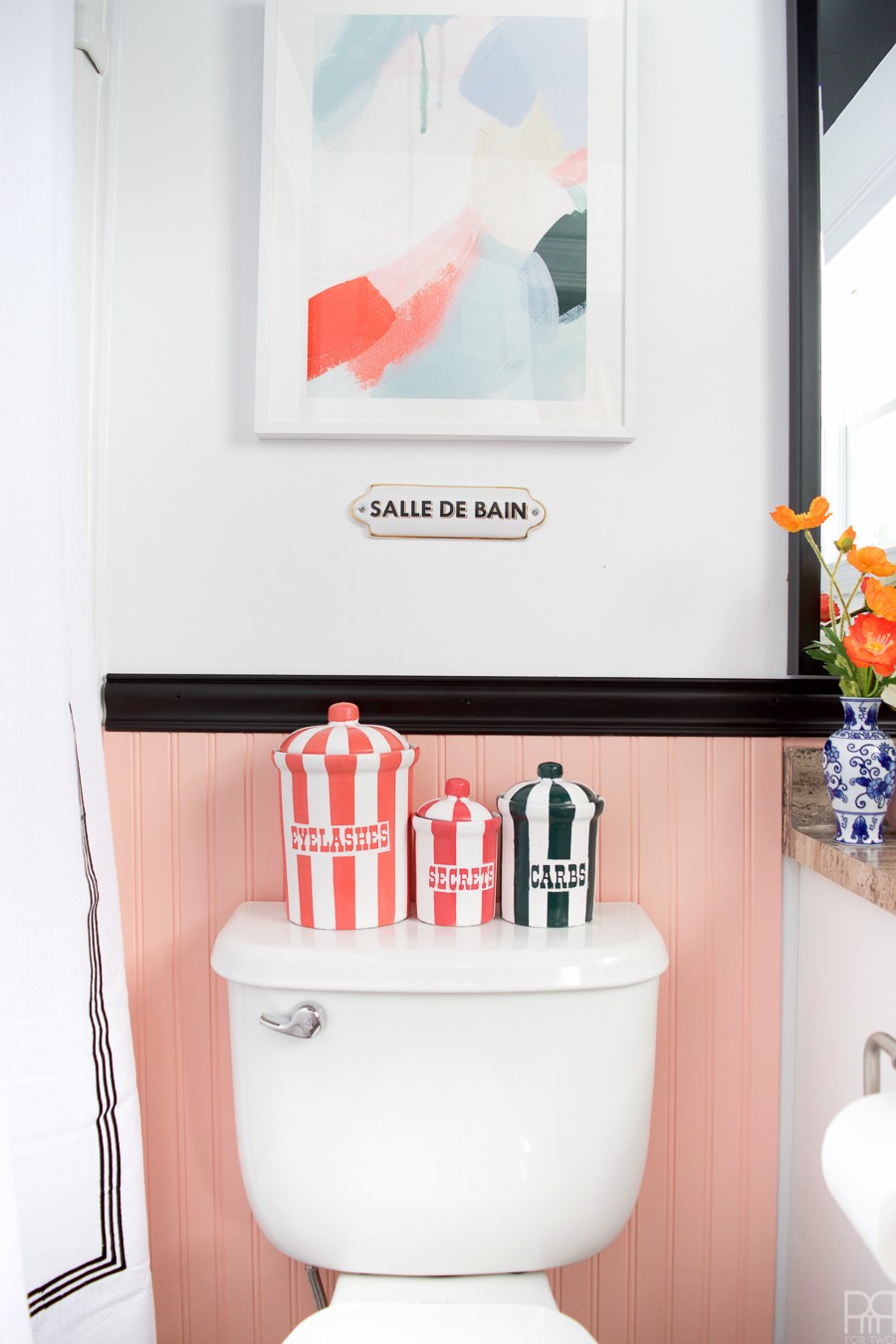 A colorful craft room/home office features Ariel's art.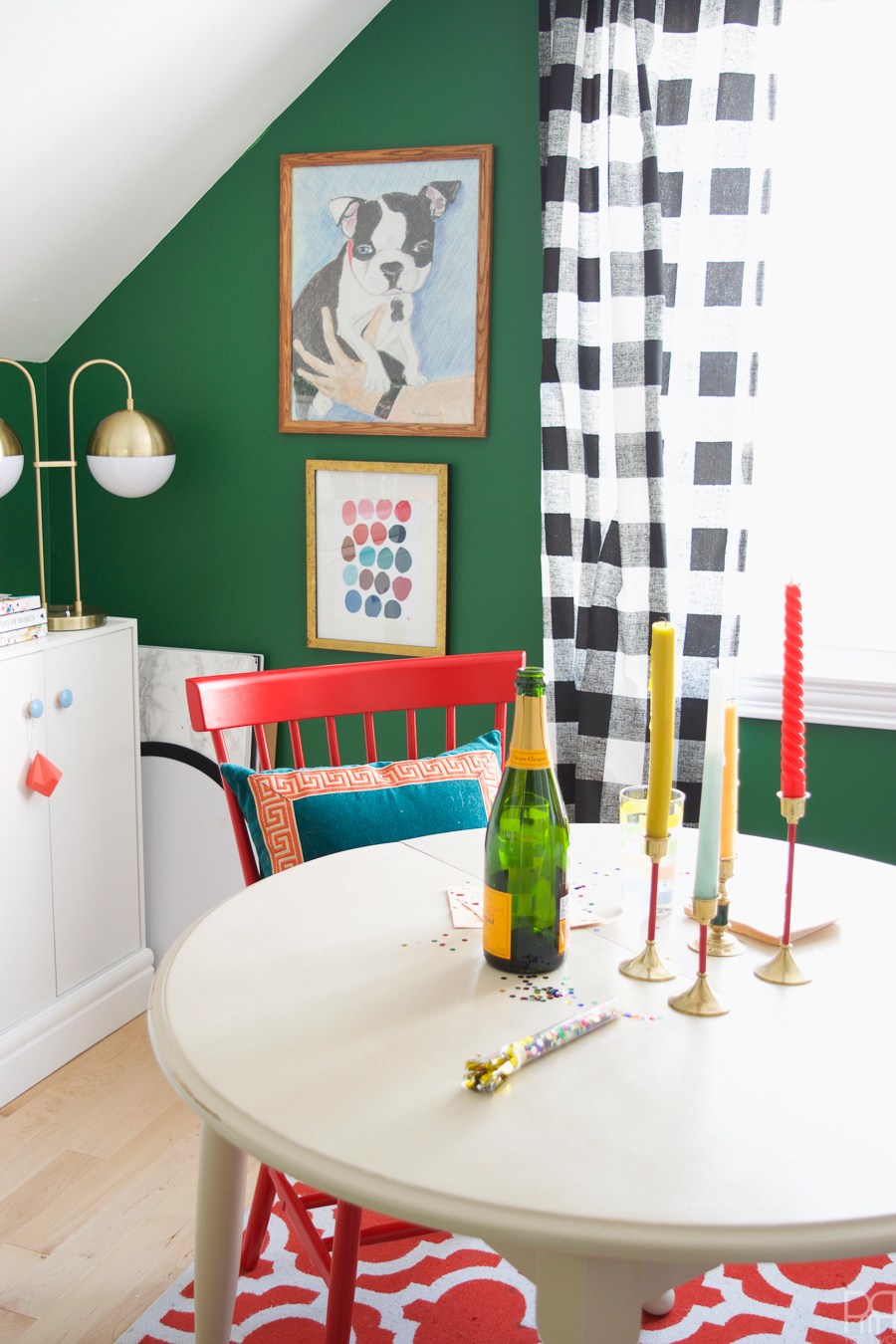 Get more creative DIY's, kitsch and cocktails at PMQ for Two.