A tiny house that's huge on style – Insieme House!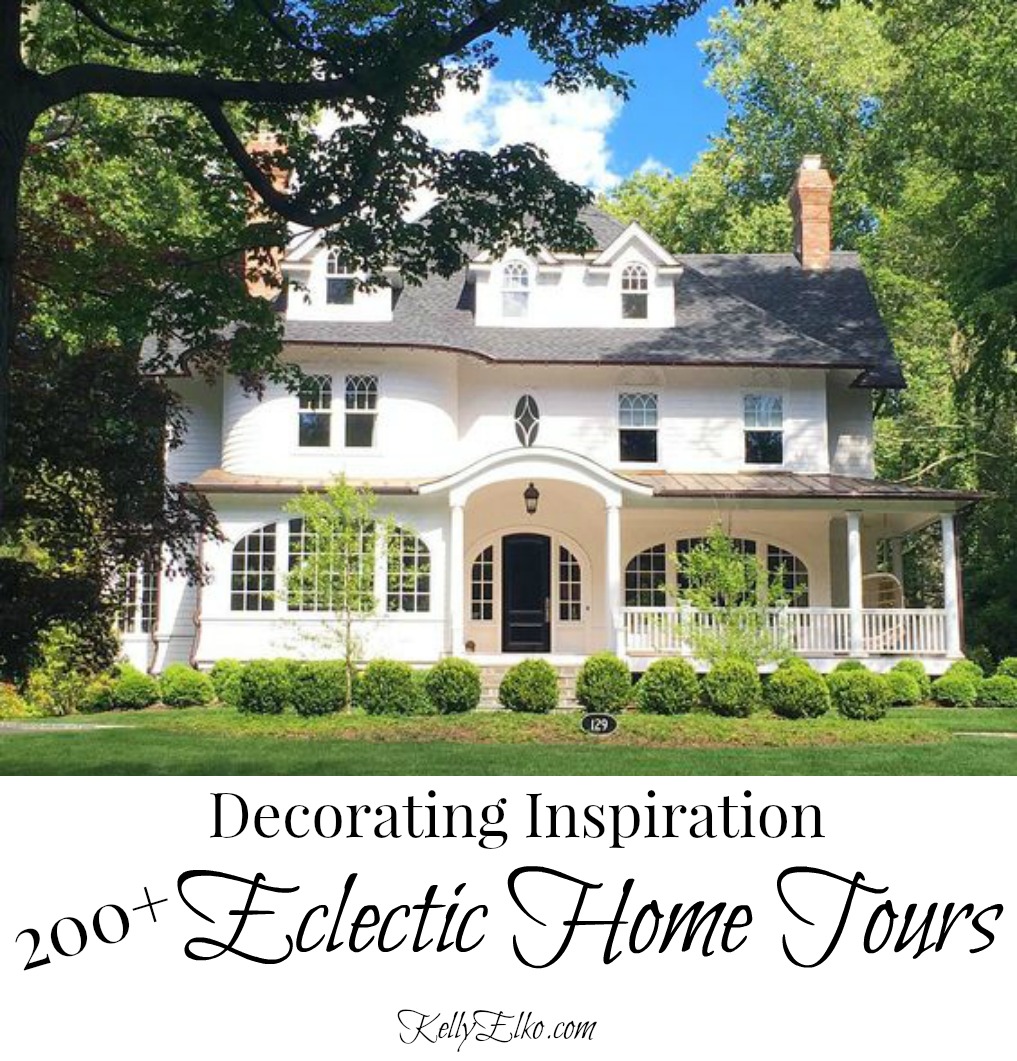 This tiny a-frame house in the New Hampshire woods was given a splash of colorful personality by Astrid of Insieme House.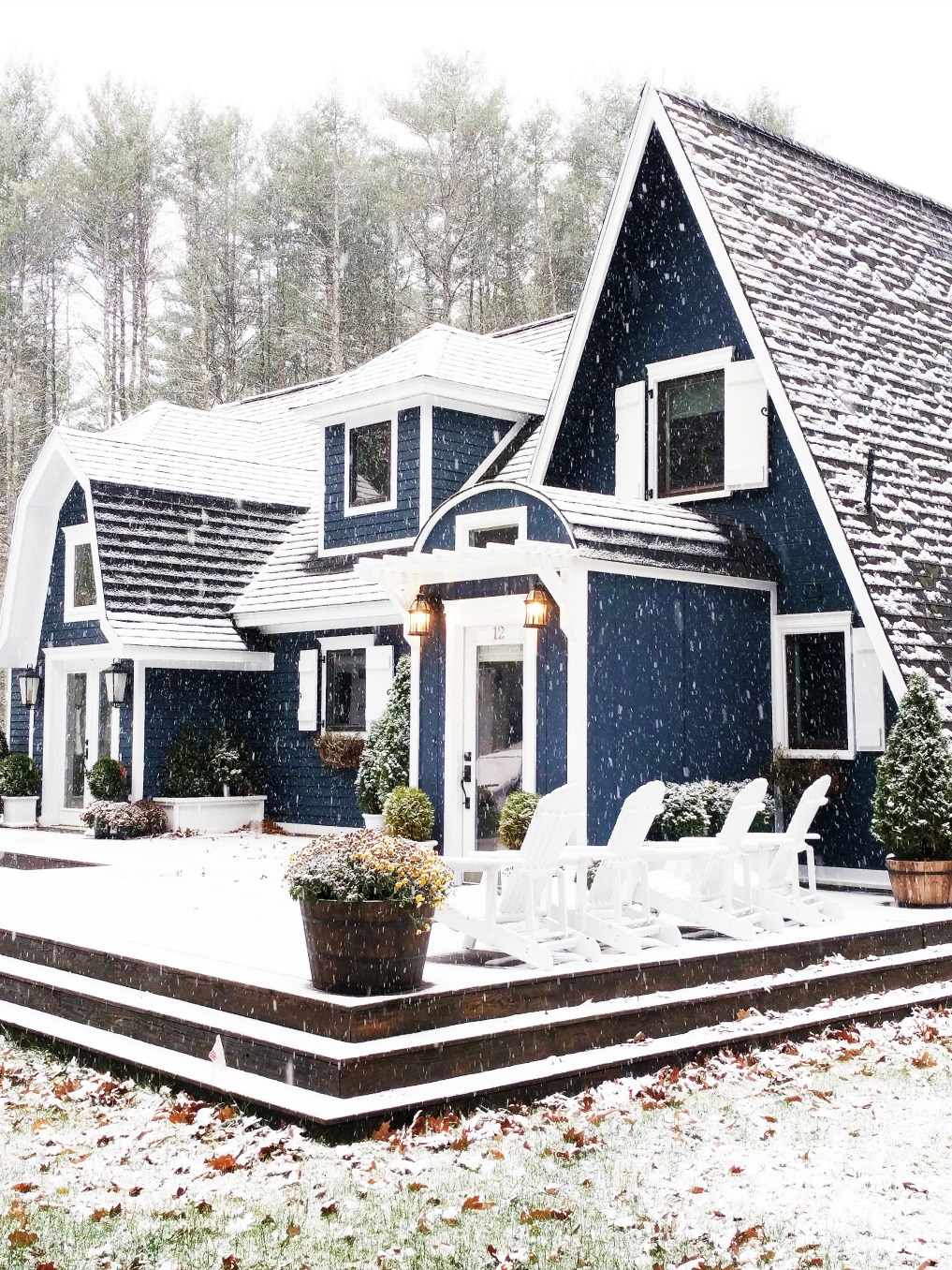 Detailed moulding and punched metal statement lighting greet you as you enter the house. Every square inch of space is utilized as can be seen from the narrow built in bench.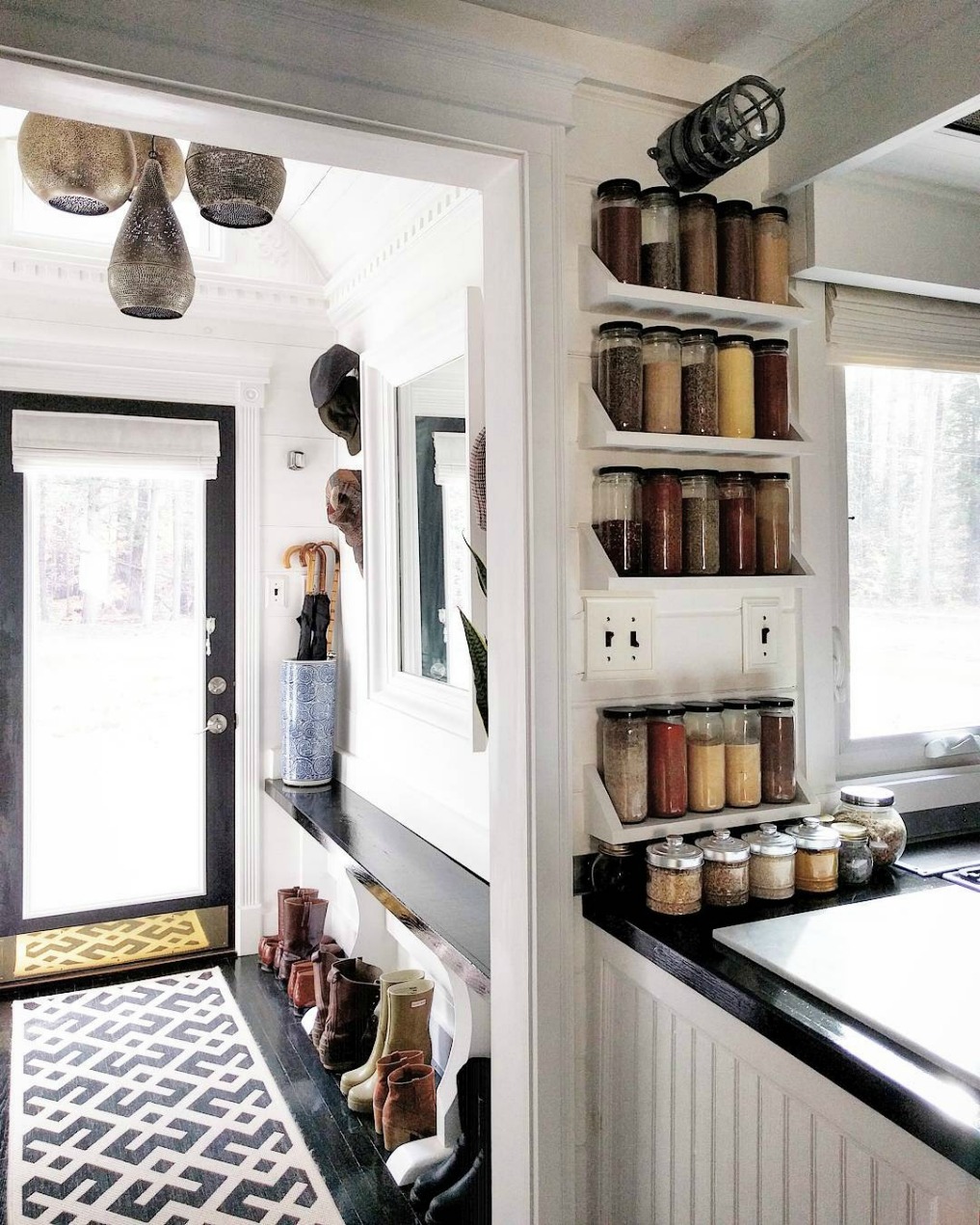 Open shelves keep everything within reach and there's even a place for the all important wine.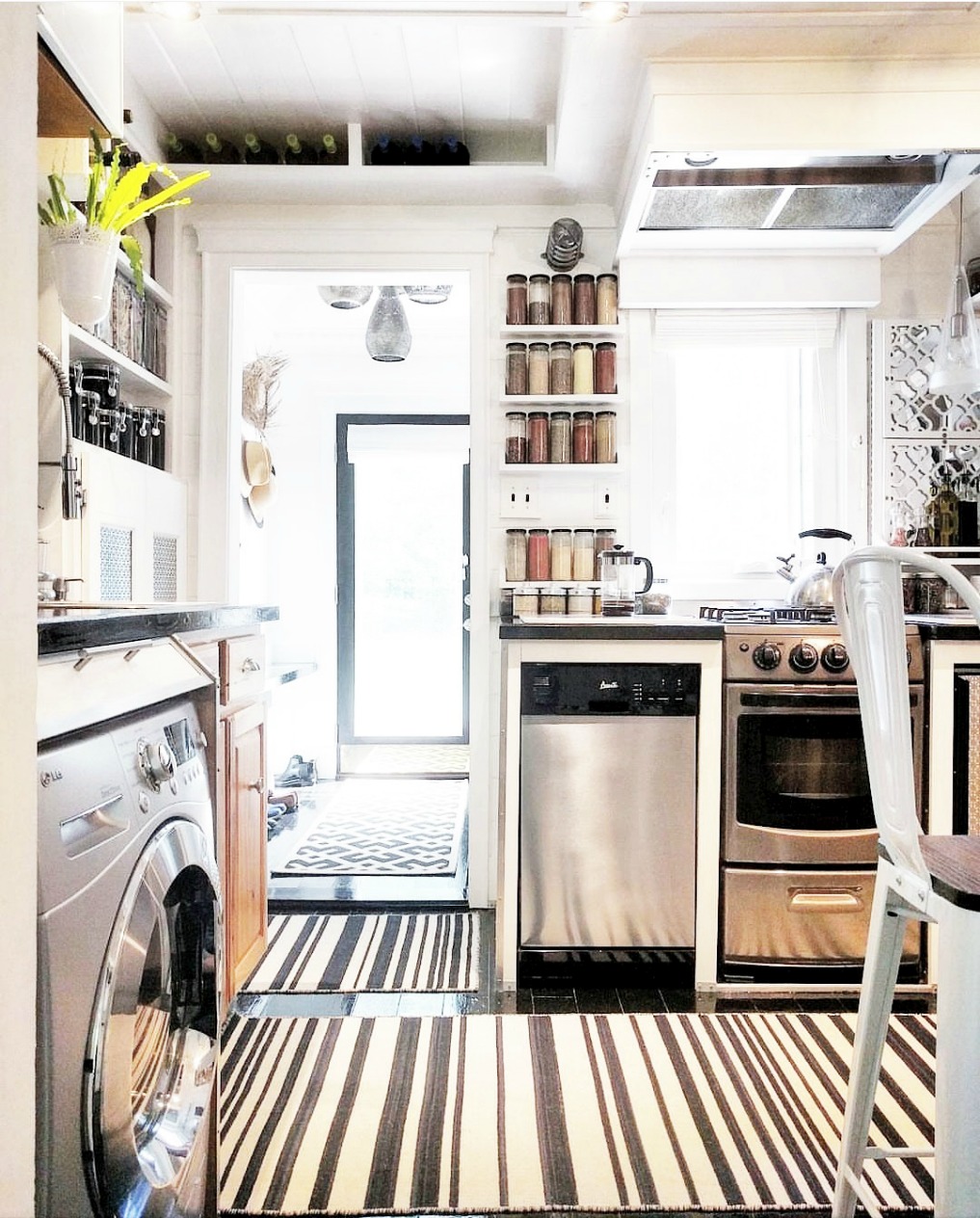 The kitchen does double duty as a laundry room.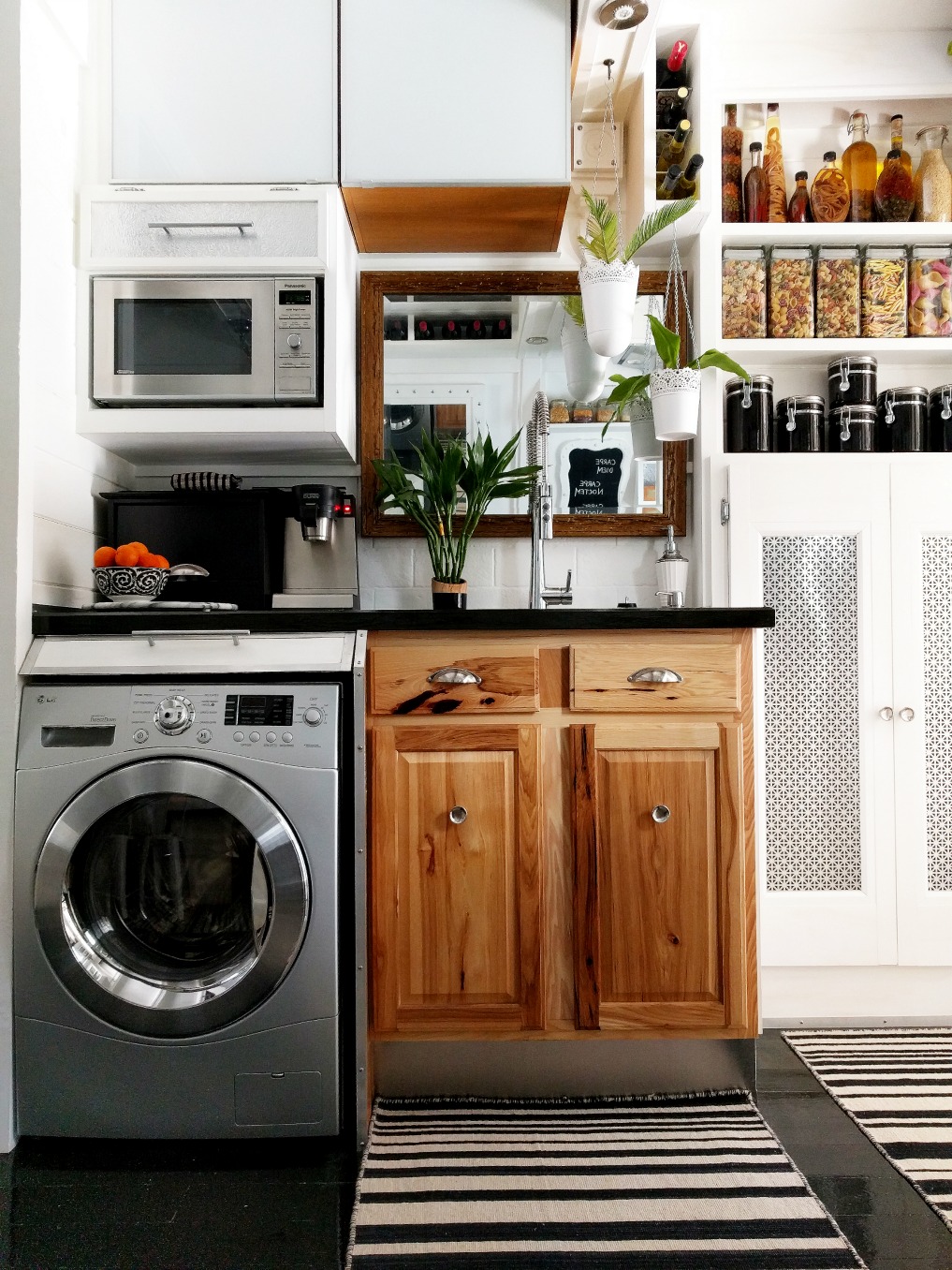 High gloss black floor bounce light around the white rooms.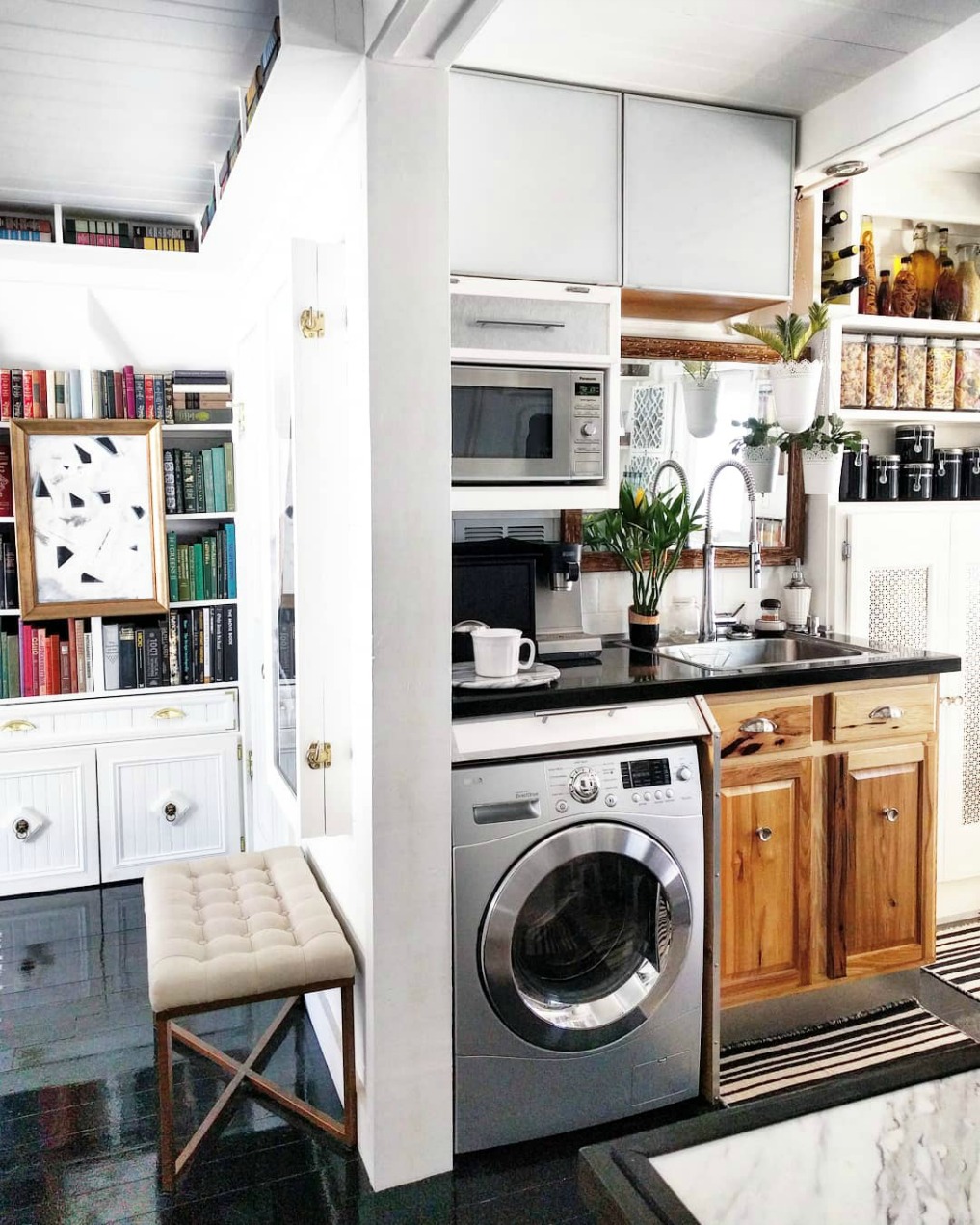 Moroccan poufs and an African Juju hat add tons of personality.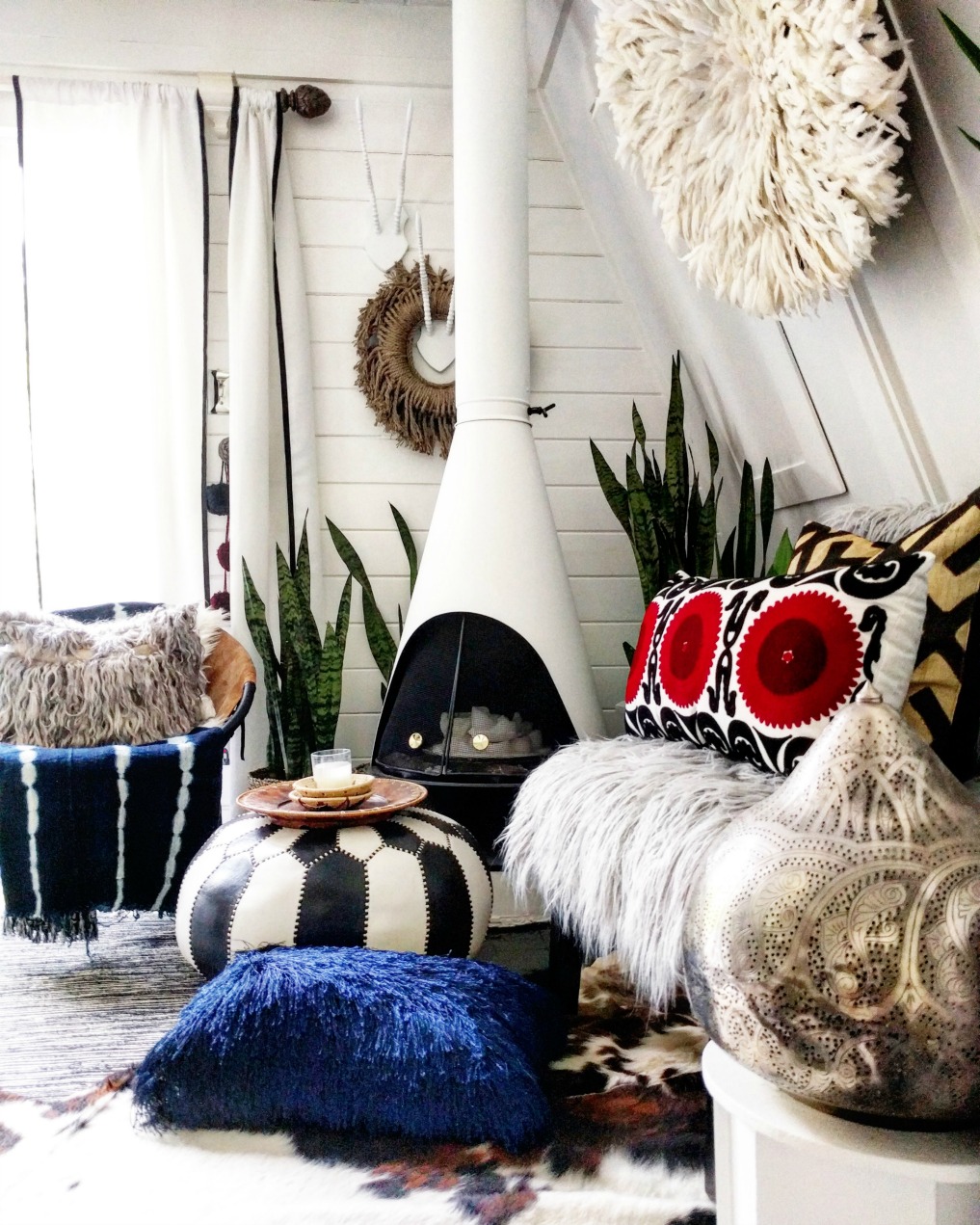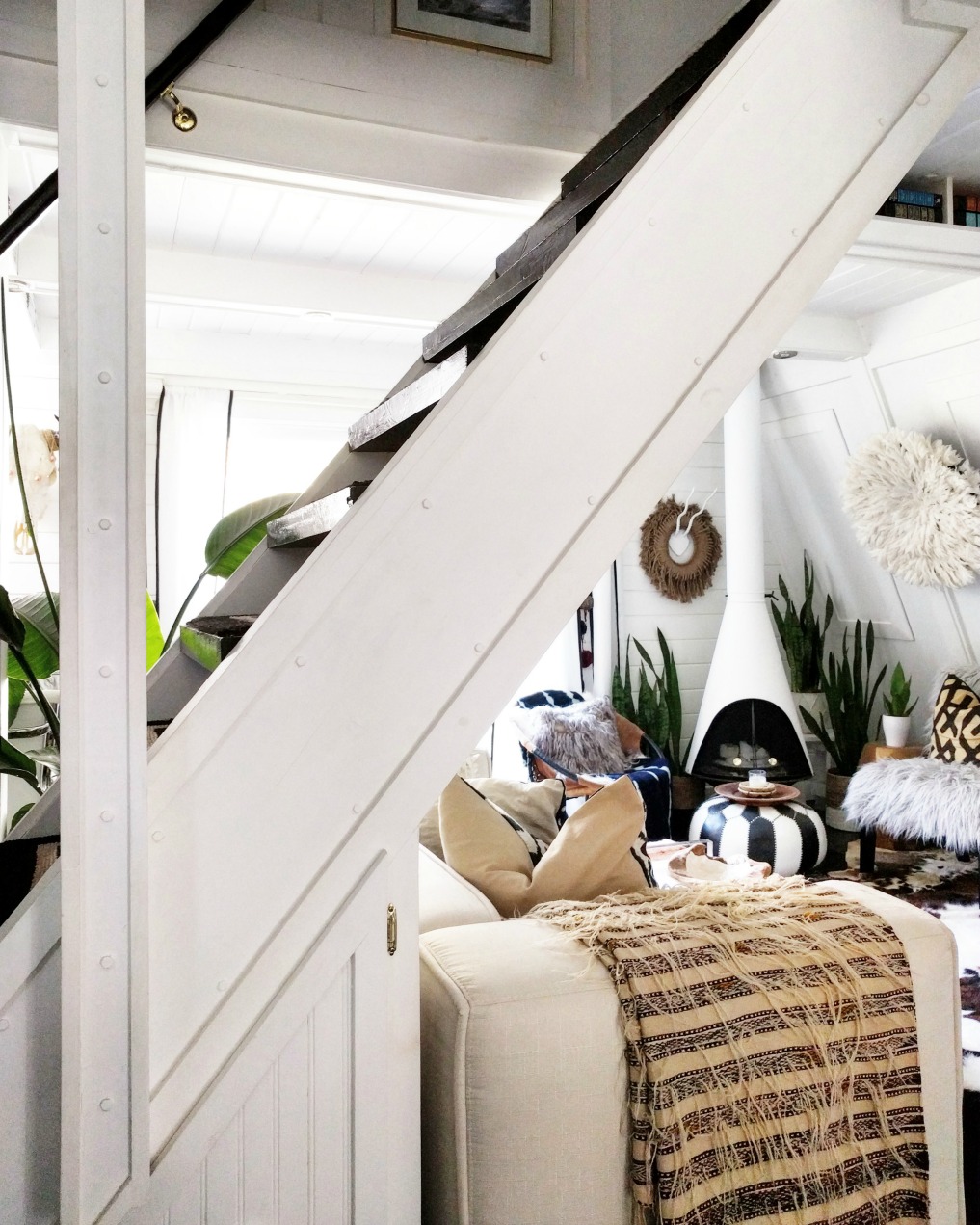 Since doors won't fit, this cozy sleeping nook has curtains to hide clutter.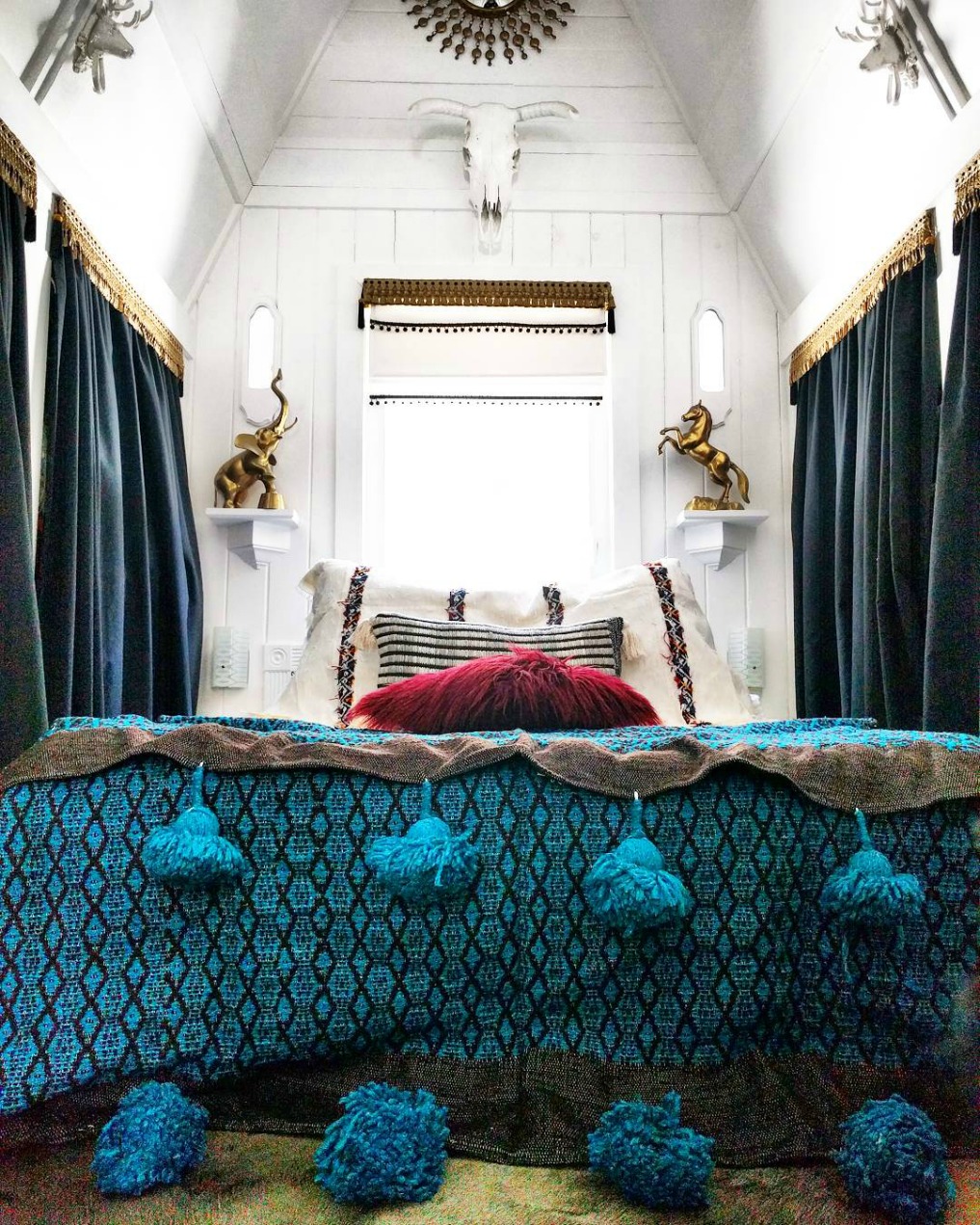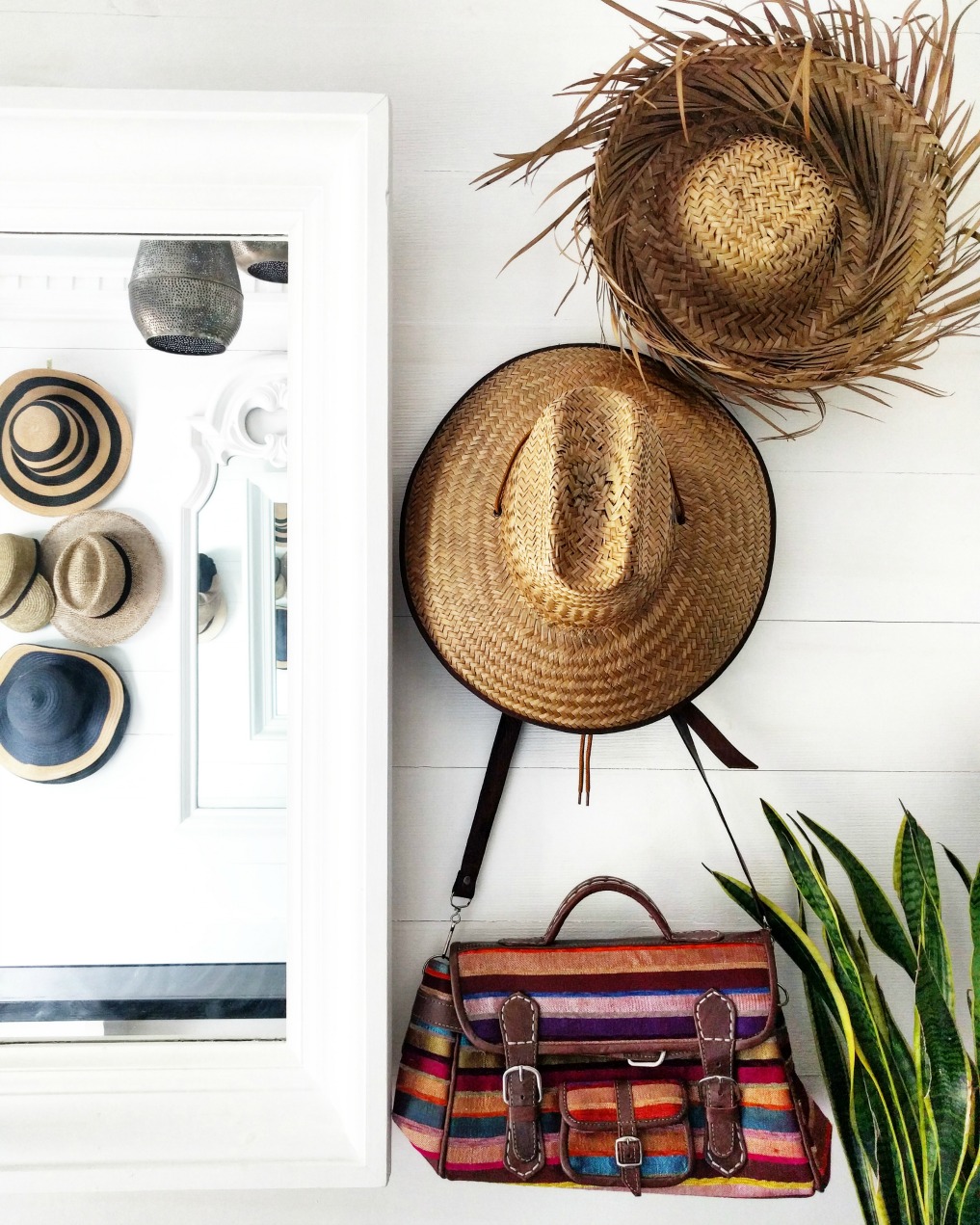 The living space spills outside onto this deck that's ready for a party.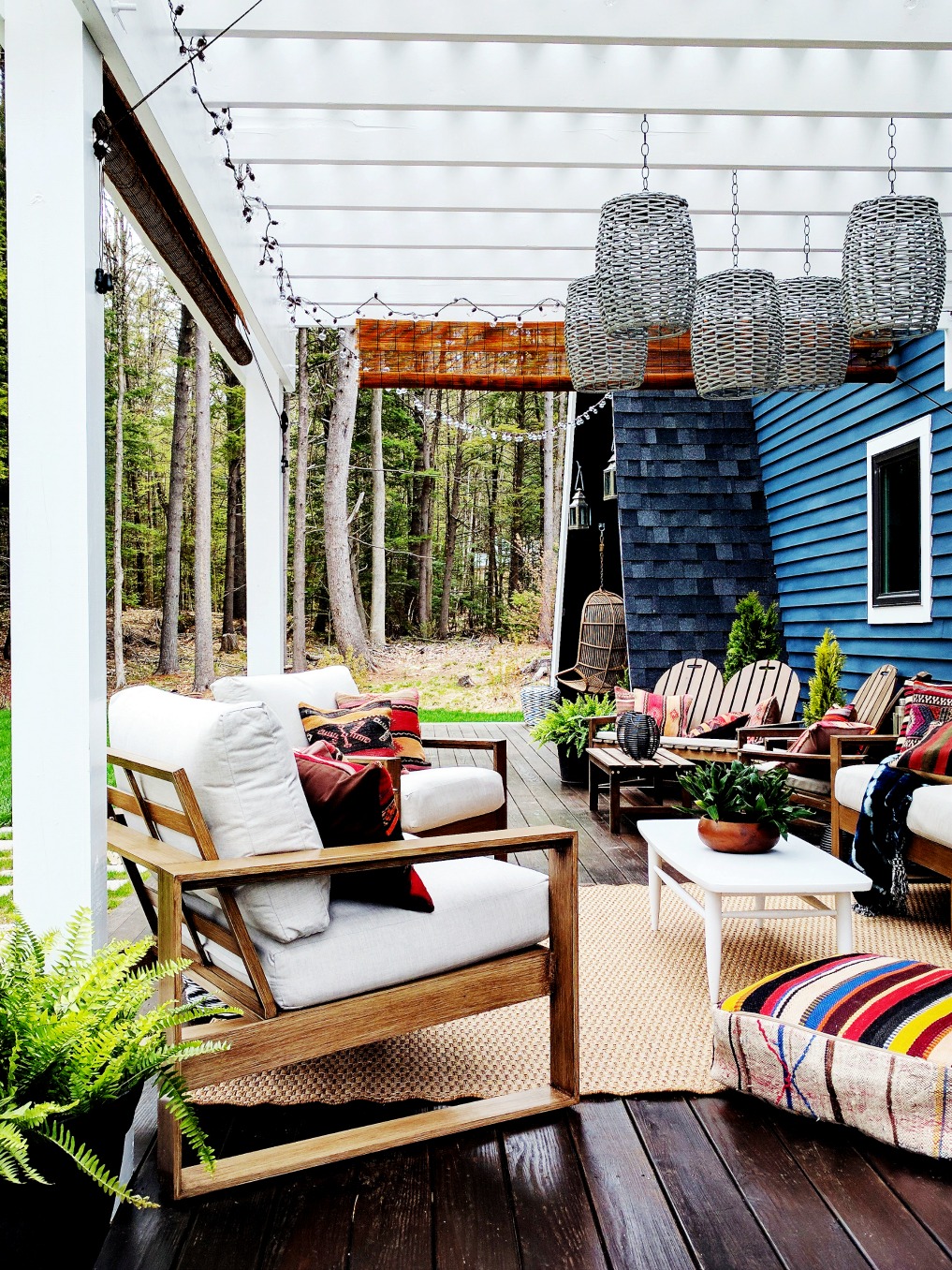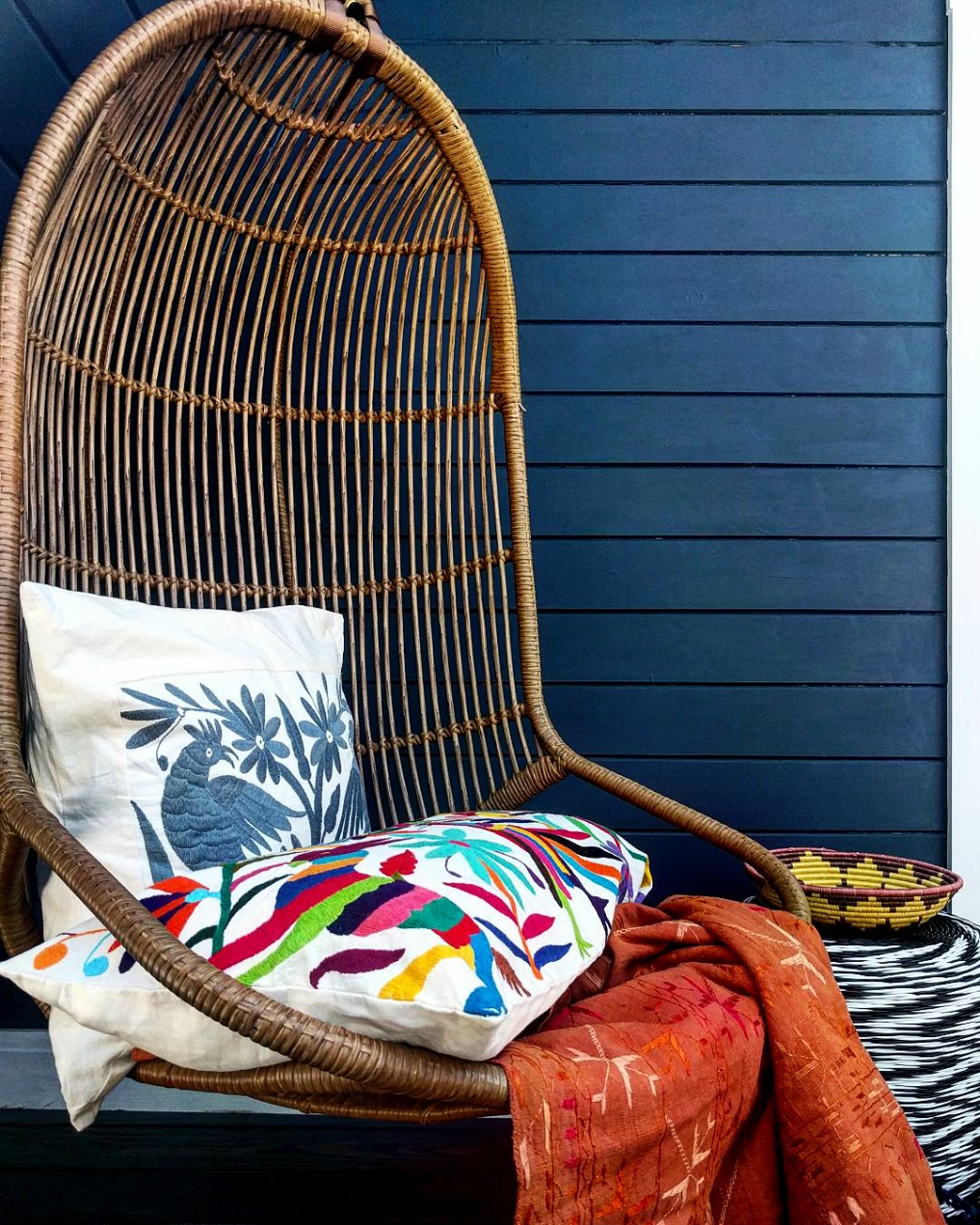 No tiny house would be complete without it's very own she shed.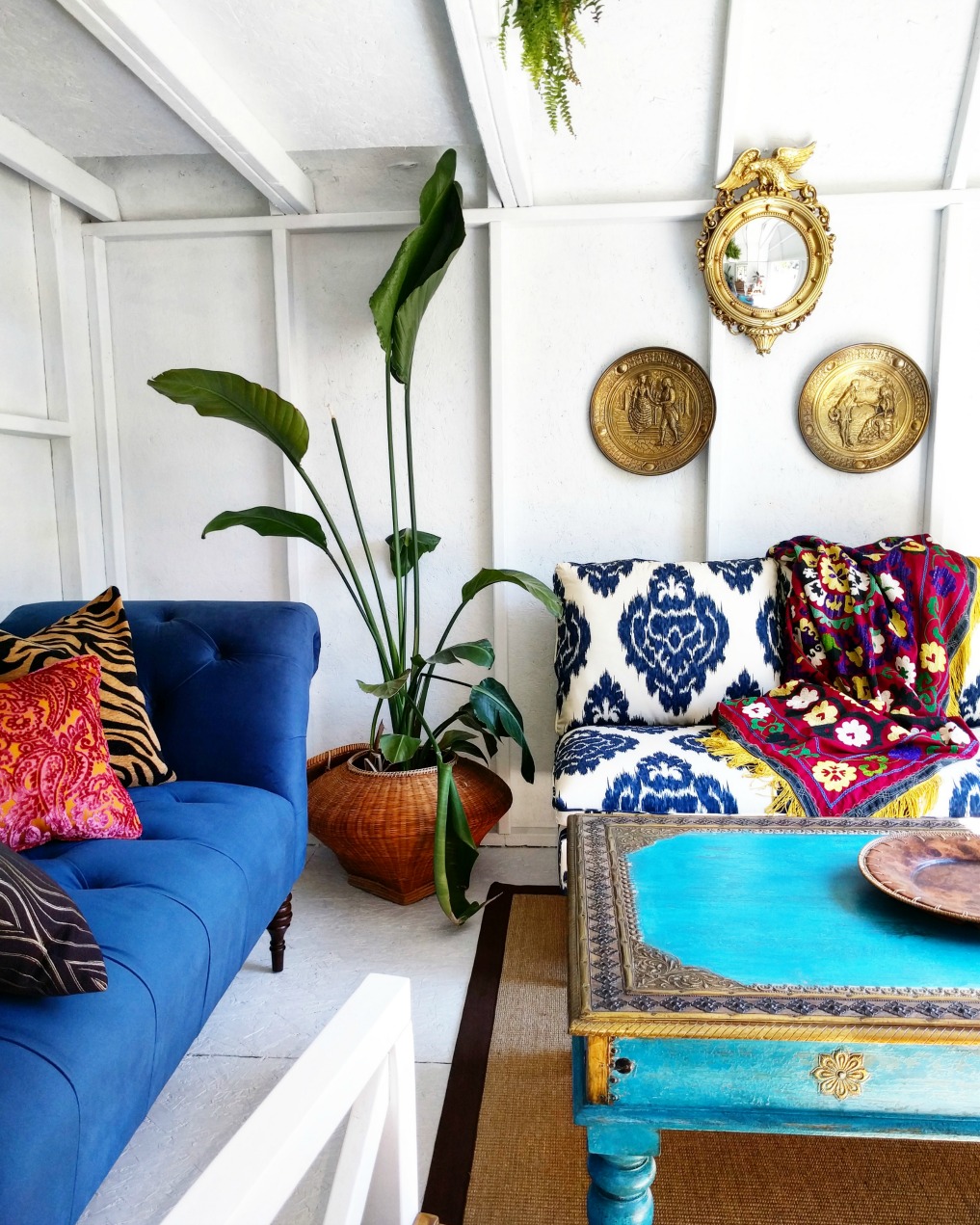 Visit Astrid at Insieme House for more tiny house inspiration.